Are your kids ready to go on a safari crafting adventure like no other?
Get ready for a wild and exciting journey with our safari crafts, jungle-themed activities, and printable templates designed just for kids!
You'll be able to bring the vibrant jungle to life in the comfort of your own home with just a few simple materials and our extraordinary templates.
Boredom has absolutely no chance when your kids are engaged in activities like making imaginative animal masks or venturing on exciting safari adventures throughout the African savannah.
What do you say we gather our crafts stuff, put on our cute safari hats, and get ready for a wild jungle journey that will be filled with giggles, energy, and a never-ending dose of fun?
Are you ready to go on this thrilling adventure?
Let's get going!
Feeling like you and your little ones are doing the same thing all the time?
Because, let's face it, the same old ordinary can become as predictable as a yawning lion.
Let's change things up a little and enter our world of safari-themed crafts and activities!
Experience what it's like to see the animal kingdom up close by going on treasure hunts and taking a trip to a safari without ever leaving the comfort of your home.
These crafts and activities will have your little explorers wondering, "When is our next safari, Mom and Dad?"
*By the way, this post may contain affiliate links which means I may receive a small commission at no additional cost to you if an item is purchase through that link. For more information, click here.*
Wild Animals
Do you find yourself completely captivated by these beautiful safari animals?
Sure, going to a zoo or wildlife sanctuary is exciting, but guess what?
There are many ways to discover the wonders of these jungle animals without ever leaving your house.
Hold on tight because we're about to share some fun resources perfect for teaching about wild animals if you're up for a week of learning about them.
Our kids gain a more in-depth grasp of and appreciation for the importance of wild animals around the world by including these resources into their learning experience.
When it comes to resources, Amazon is your go-to destination because it has lots of wonderful finds that will make learning a blast.
You can save the hassle of making a trip to the dollar store or your local library because they are just a click away.
1. National Geographic Wild Animal Atlas is one of my girls' favorite animal books.
This book is jam-packed with interesting facts and beautiful pictures of a variety of wild animals.
2. This matching game showcasing different animals allows you to get up close and personal with your favorite wild animals.
3. This is a set of miniature safari wild animal figures that are perfect for discovering and creating your own wildlife scenes.
4. This safari play set promotes pretend play where children can dress up and pretend to be explorers looking for their favorite wild creatures.
5. Organize a fun animal Olympics where kids imitate animal movements wearing these cute wild animal costumes.
10 Tiger Crafts for Kids
1. Printable Heart Tiger Craft Template
Can you imagine being able to ignore how adorable our heart tiger craft is on its own?
Zero chance!
So, fret not, little adventurers; these fantastic tigers are here to wow you with their adorableness.
It comes with a template that you can download and use to make a card for someone.
They also create lovely heart tiger puppets when tied to a popsicle stick!
2. Printable Tiger Paper Bag Puppet
Why not bring your favorite fantastic tigers to life with your very own puppet show?
This tiger paper bag puppet is really simple to build and a lot of fun to use as a prop.
The template is available for download; feel free to use it however you see fit for your puppet shows!
3. Free Printable Tiger Craft Template
Are you looking for the best tiger craft template for your kids?
You're in luck because we've got just what you need right here, and it's completely free!
This free printable tiger craft template creates wonderful visual aids when learning about them during your activities.
Click the link to learn how to download it.
Could there be anything you could add to your tiger crafts to make them truly exceptional?
Why not use paper plates?
On this craft, kids get to paint, cut, and assemble tiger pieces, which is great for their fine motor skills.
Get your paper plates ready right immediately and start one!
5. Handprint Tiger Craft for Kids
How adorable would it be to make a tiger craft the size of your children's hands?
Pretty cute in my opinion!
Make a tiger craft with your kids' handprints today.
It also includes a tiger template, which you can download from the website.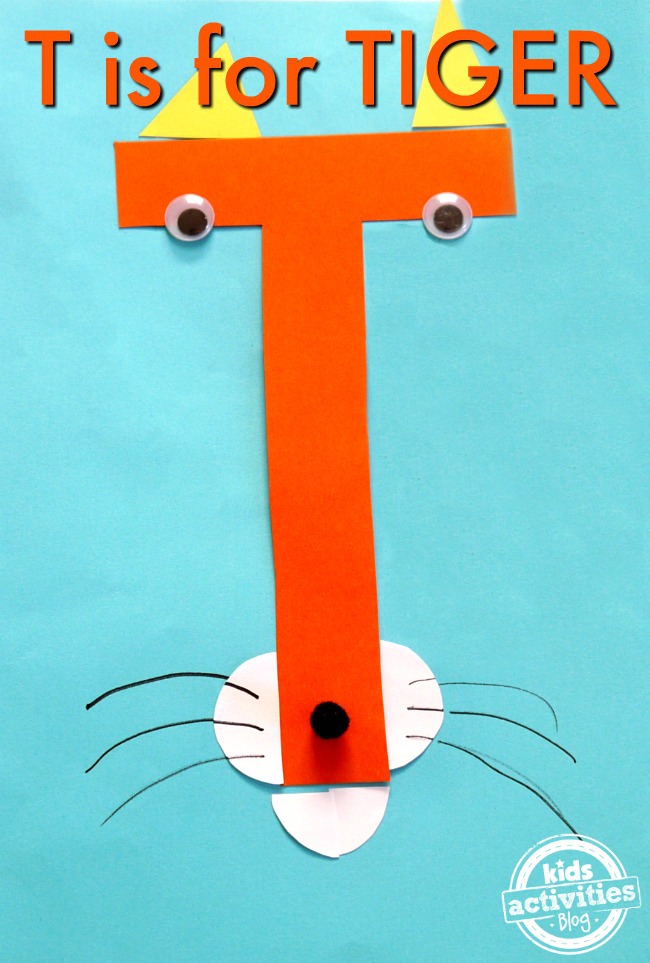 6. T is for Tiger – Letter T Craft
Have you ever thought about a fun approach to introduce your children to a new alphabet letter?
When a beautiful animal buddy brings each letter to life, kids tend to pick up the alphabet at lightning-fast pace.
This T is for Tiger is great for incorporating into your animal alphabet activities.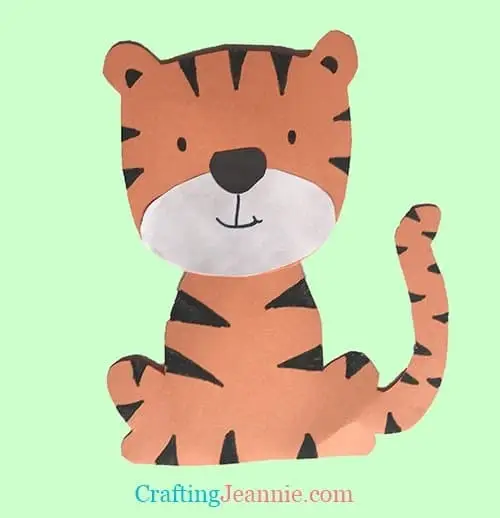 7. Tiger Craft – Free Template
Guess what happens after reading some amazing tiger books?
Kids are overflowing with ideas for their own original tiger crafts!
Check out this quick and easy tiger craft if you're looking for one that includes a free template.
My kids enjoyed making this tiger craft, which we included in our animal lesson plans.
8. Paper Plate Tiger Craft Idea for Kids
Have you ever had a kitchen full of paper plates and been stumped as to what to do with them?
I sure did.
Kids can use any kind of crafting materials they have to make their own projects with this paper plate tiger activity.
Visit the website to learn how to create yours right away!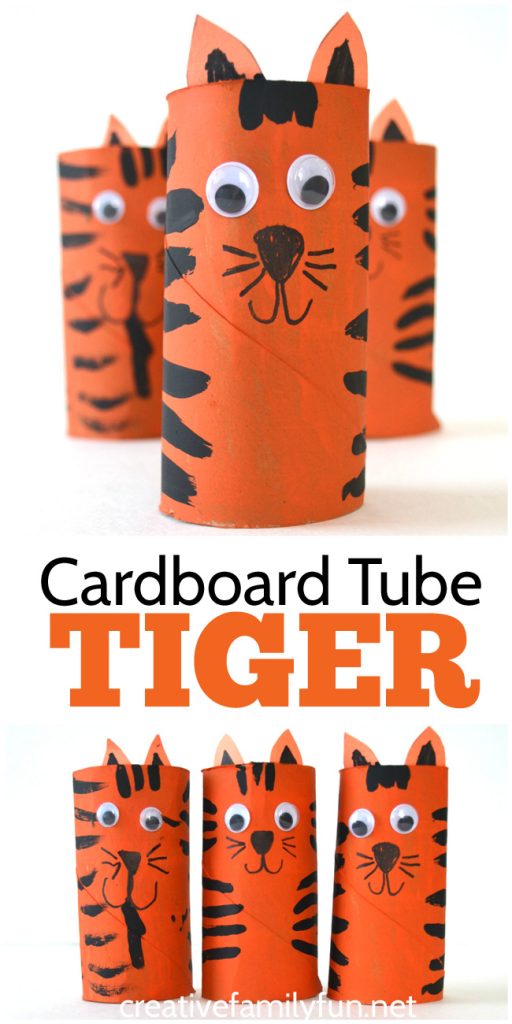 9. Cardboard Tube Tiger Craft for Kids
Are you looking for a wonderful addition to your expanding collection of wild animal crafts?
Here's the cardboard tube tiger craft project!
The googly eyes that move back and forth as you play with your crafts even make them look cuter.
Remember to read the entire post to learn about the whole process.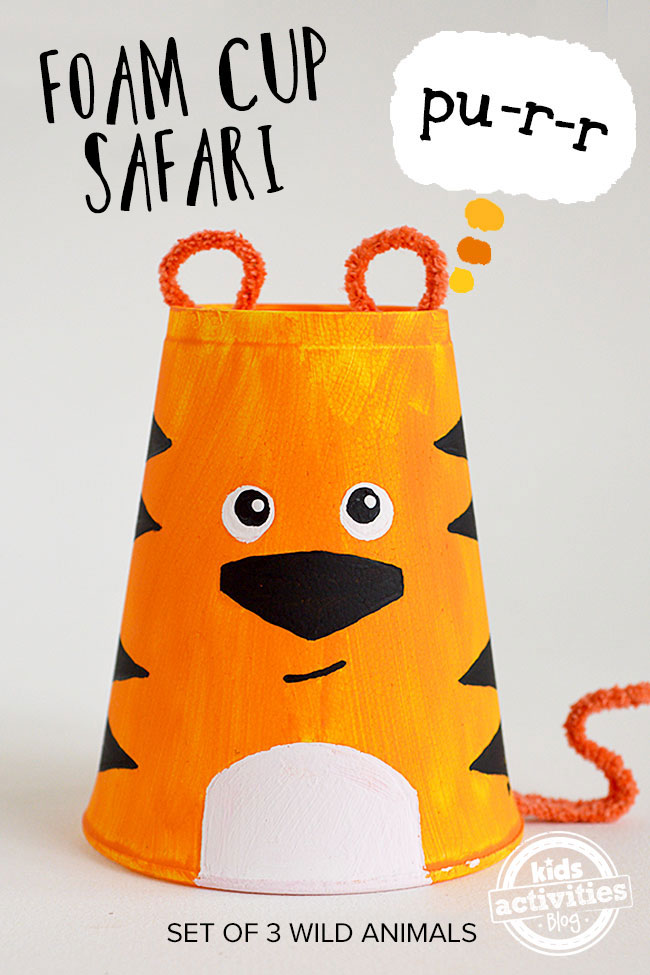 Have you made anything with foam cups?
If you run out of foam cups, paper cups make a terrific stand-in.
You can make your own safari with them.
You would be surprised at how adorable they would turn out if you let your kids paint their own tiger on their foam cups!
11 Elephant Crafts for Kids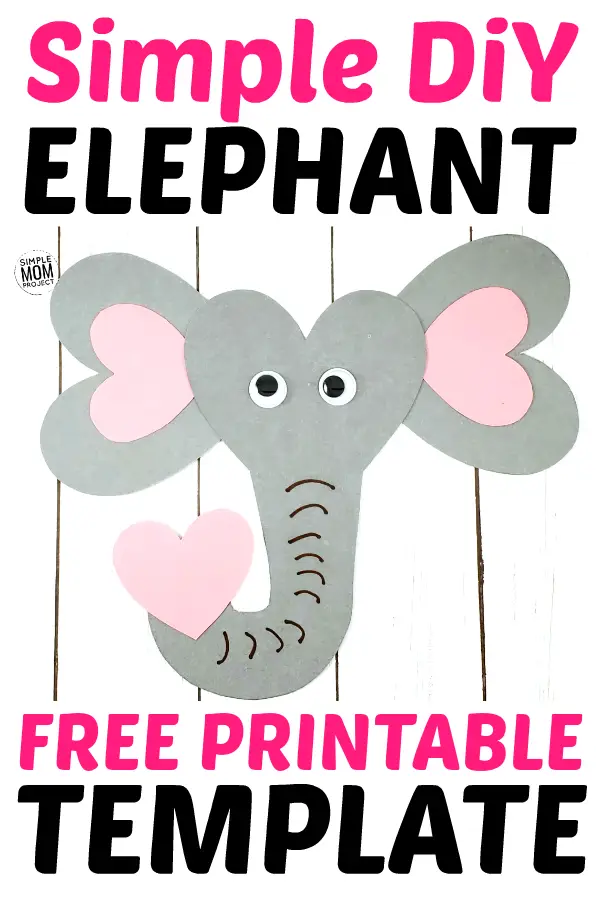 1. Free Printable Heart Elephant Craft for Kids
Do you have a favorite wild animal, as I do?
The elephant is my favorite.
And you're sure to fall even more in love with these gentle giants after making this heart elephant craft.
This heart elephant craft is great for learning about shapes or wild animals.
It comes with a free printable template that you can get from the website.
2. Free Printable Elephant Craft Template
Are you worried that you won't be able to see an elephant at the zoo any time soon?
Don't worry!
We have a fun alternative for you: why not make your own elephant craft instead?
You may already build an elephant craft after downloading your free template, which is fantastic for planning your zoo visits soon.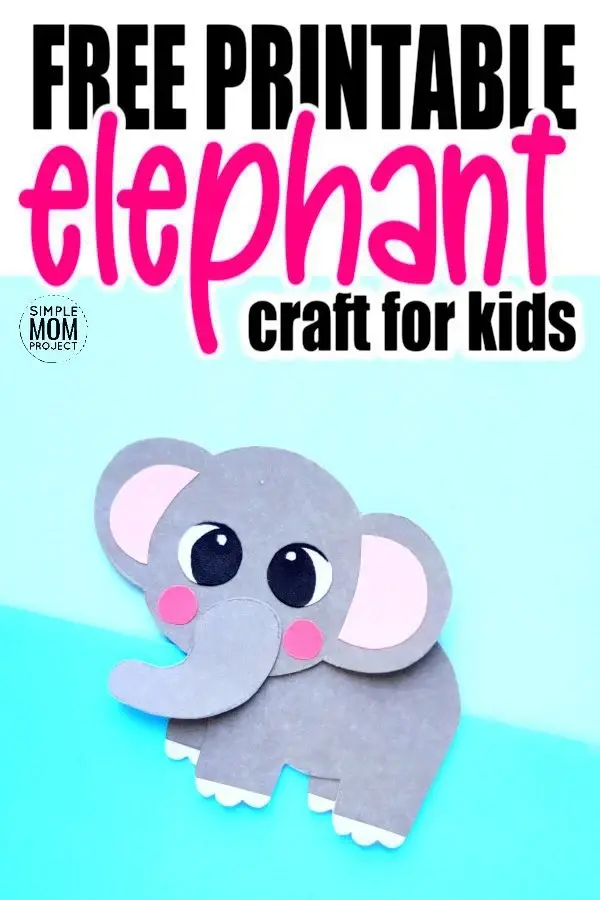 3. Easy DIY Cut and Paste Elephant for Kids
Looking for a cool visual aid to help you with your elephant safari lessons?
Try out the cut-and-paste elephant craft!
You can laminate your elephant crafts or put them on a popsicle stick as a visual aid.
4. Easy DIY Paper Bag Elephant Puppet & Free Template
Do you ever think that, as a mom who enjoys crafts as much as I do, having access to free templates can make creative projects simple to complete?
It was incredibly useful to find this paper bag elephant craft that includes a free template.
My daughters chose to create these as their props for a recent elephant-themed play that we played.
5. Free Printable Letter E Craft Template
Getting ready to teach your kids the letter E?
Look no further than this free printable letter E craft template!
Children are taught an animal and a letter at the same time!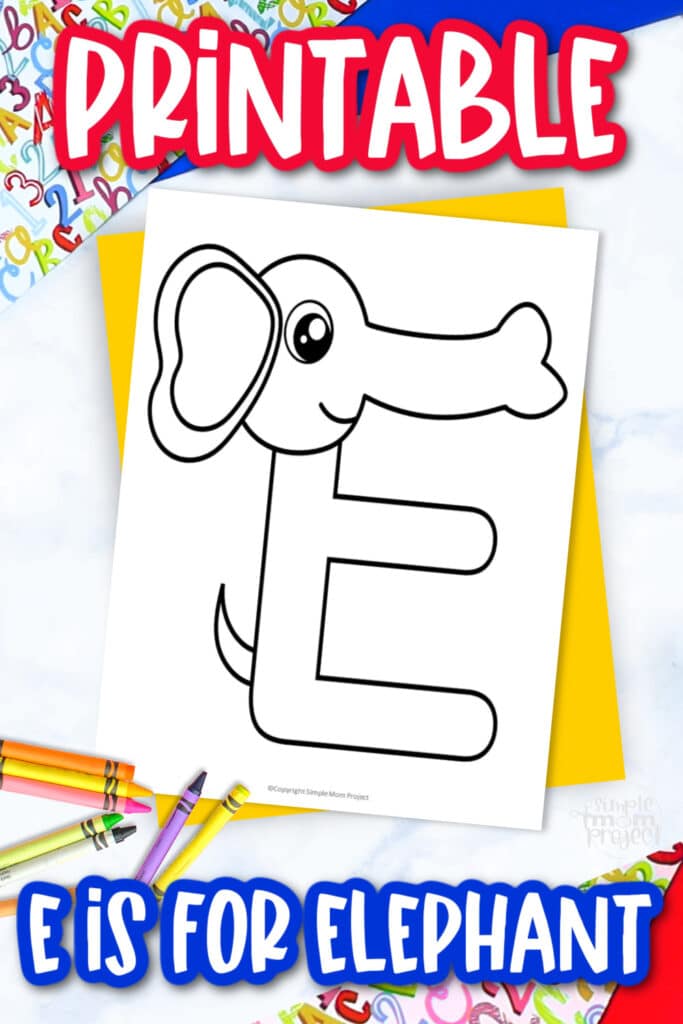 6. Free Printable Letter E Coloring Page
How can you teach the letters and vowels to your children?
If you're stuck for ideas, this fantastic free printable letter E coloring page can come in handy!
Get the free template right away!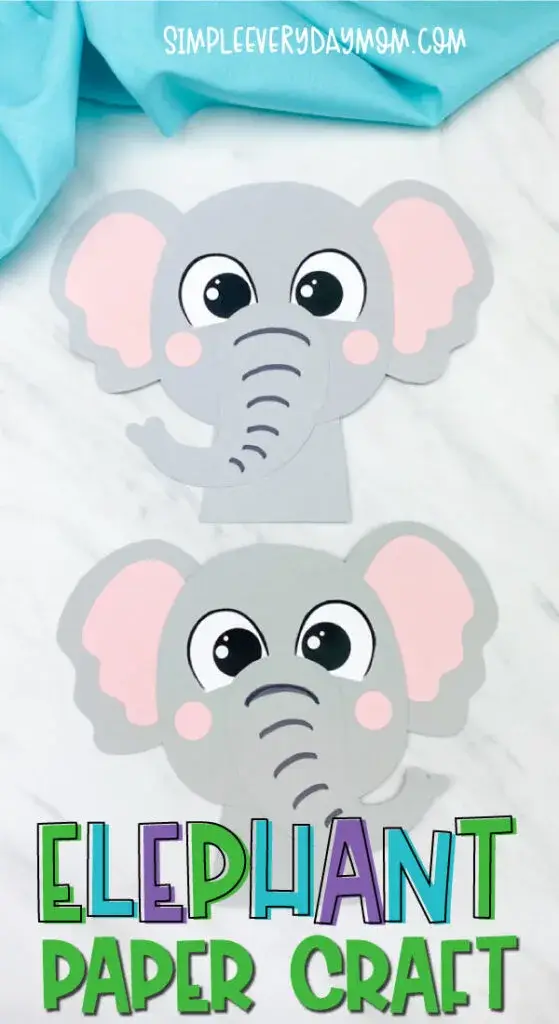 Planning to host a wild safari party at your house or adding a dash of adventure to your bulletin board?
You can download this elephant craft as many times as you like and use it in a number of ways, so be sure to include it!
Read the post to learn how to create yours now.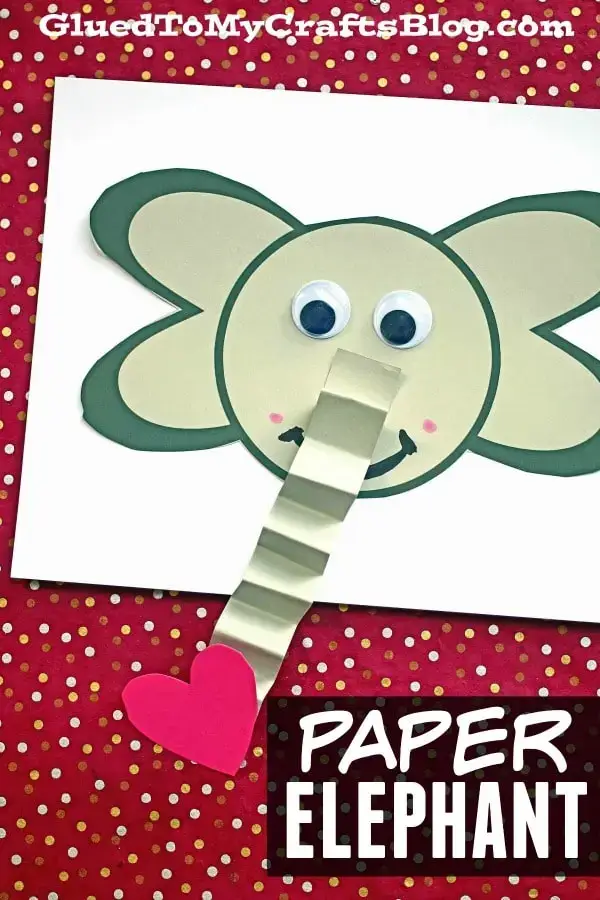 8. Paper Elephant Craft for Young Kids to Recreate
Why not give this paper elephant craft a try?
It's not your typical elephant craft, and we're willing to bet that kids will love crafting it!
What are you waiting for?
It comes with a free elephant template.
Get yours today!
You won't believe how much everyone likes this balloon elephant card!
We had a great time making these elephant cards with my kids, and we gave them to our family on a very special occasion.
Whether the theme is animals, a safari, or the alphabet, this is perfect!
If your little pets enjoy dressing up as their favorite animals, why not try this elephant mask?
Speaking of a win-win, it also has a handy downloadable template you can get to save yourself some time.
Today, dress up as elephants with this elephant mask!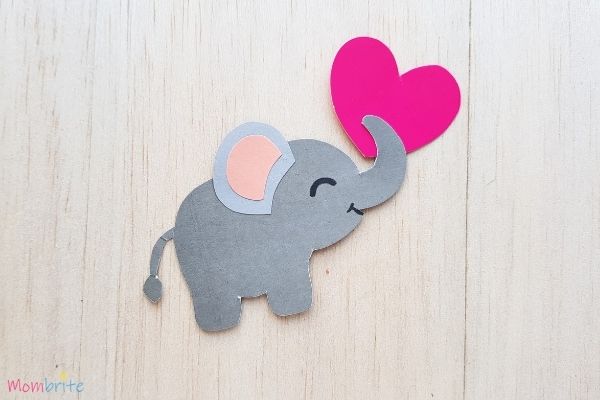 Is there anything cuter than this elephant craft?
This craft is so adorable that you may use it to decorate your baby's room or even to decorate for parties.
The best thing is that it includes a free elephant craft template that you can download!
11 Lion Crafts for Kids
1. Free Printable Lion Paper Bag Puppet Template
Want to make use of your old paper bags?
Why not make them into puppets of lions?
The template is free, so you can download as many as you like!
Make lion puppets with your children today!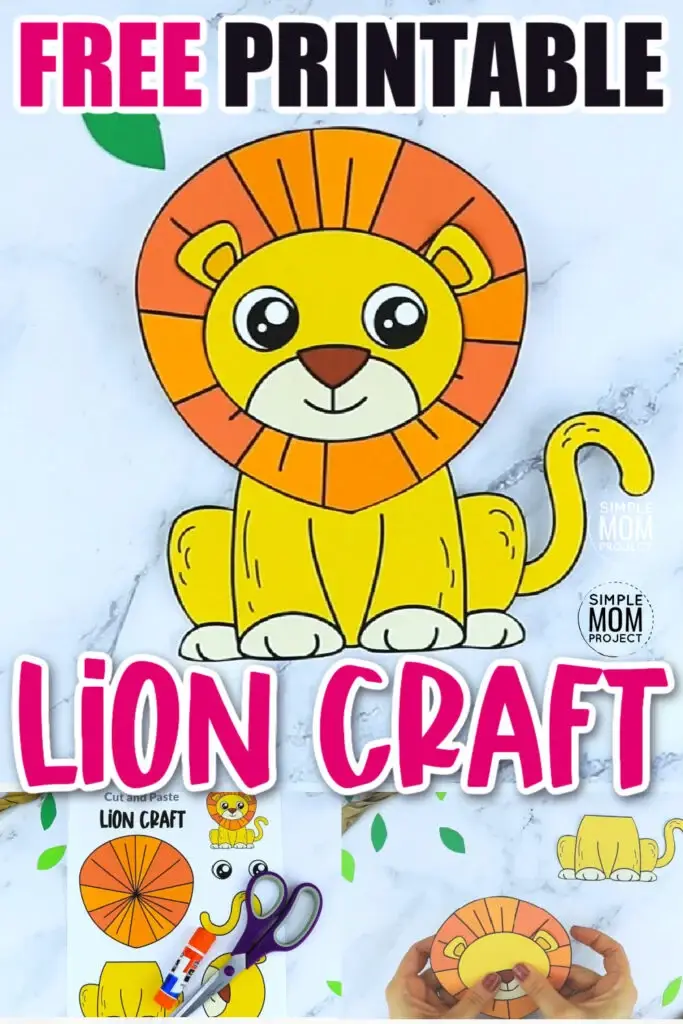 2. Free Printable Lion Craft Template
Do your kids enjoy The Lion King as much as mine do?
Good news for you!
This free printable lion craft template is great for making after seeing the film.
Visit the website to find out how to get your free template!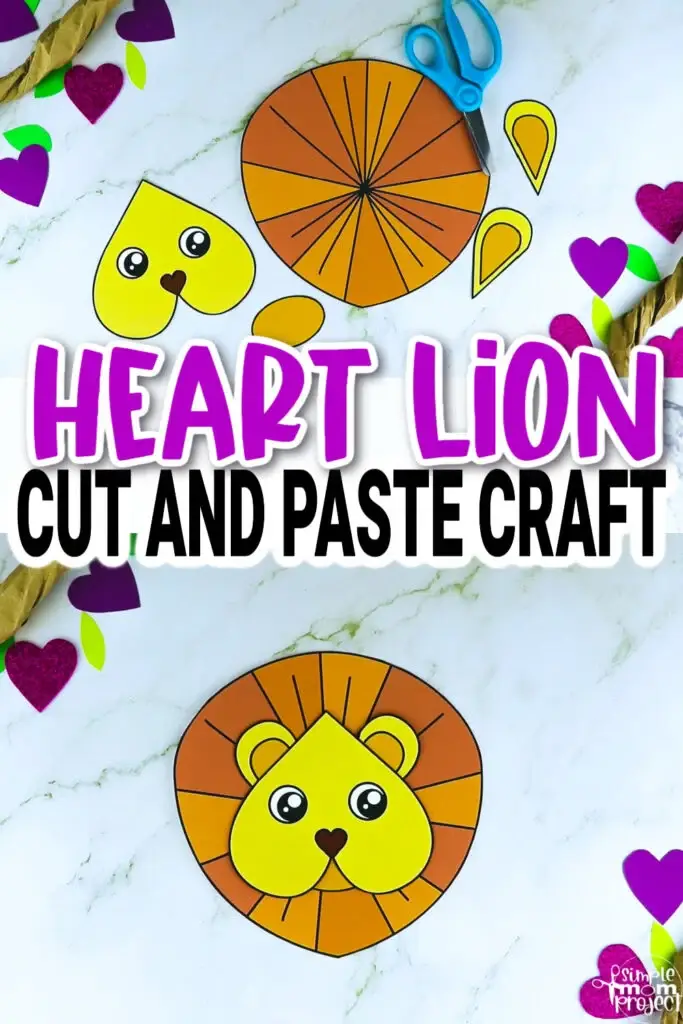 3. Printable Heart Lion Craft Template
How do you mix learning about lions with shapes?
Simply grab this printable heart lion craft template!
Don't miss out on this opportunity for kids to learn about a shape and an animal.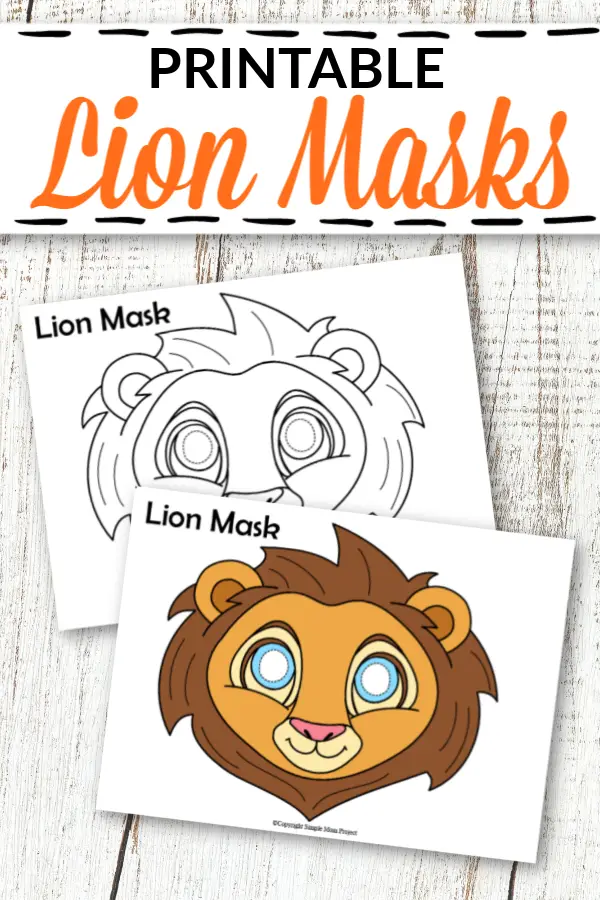 4. Free Printable Lion Face Mask Craft for Kids
Do your children love dressing up?
My kids do as well!
This lion face mask was one of their costumes when they suited up as Simba.
It comes with a free printable that saved me a lot of money over buying at the dollar store.
Visit the website to download your templates today to make your lion masks!
5. Paper Plate Lion Preschool Safari Craft
What materials ought to be on your list for every project?
Paper plates should work for me!
This paper plate lion craft is perfect for a preschool safari theme!
Kids are allowed to choose any design they like to create their paper plate lions.
6. Easy Lion Craft for Preschool
Who's up for a crafty adventure that's not only a boatload of fun but also easy on the pocket and a piece of cake to put together?
This lion activity includes a free printable template that helped us in creating adorable lion crafts.
Lions have never looked so adorable!
7. Adorable Paper Plate Lion Craft
Looking for a lion craft that will allow your children to show off their artistic abilities?
Then try making this adorable paper plate lion craft!
Kids can paint the lion's face on the paper plate however they choose.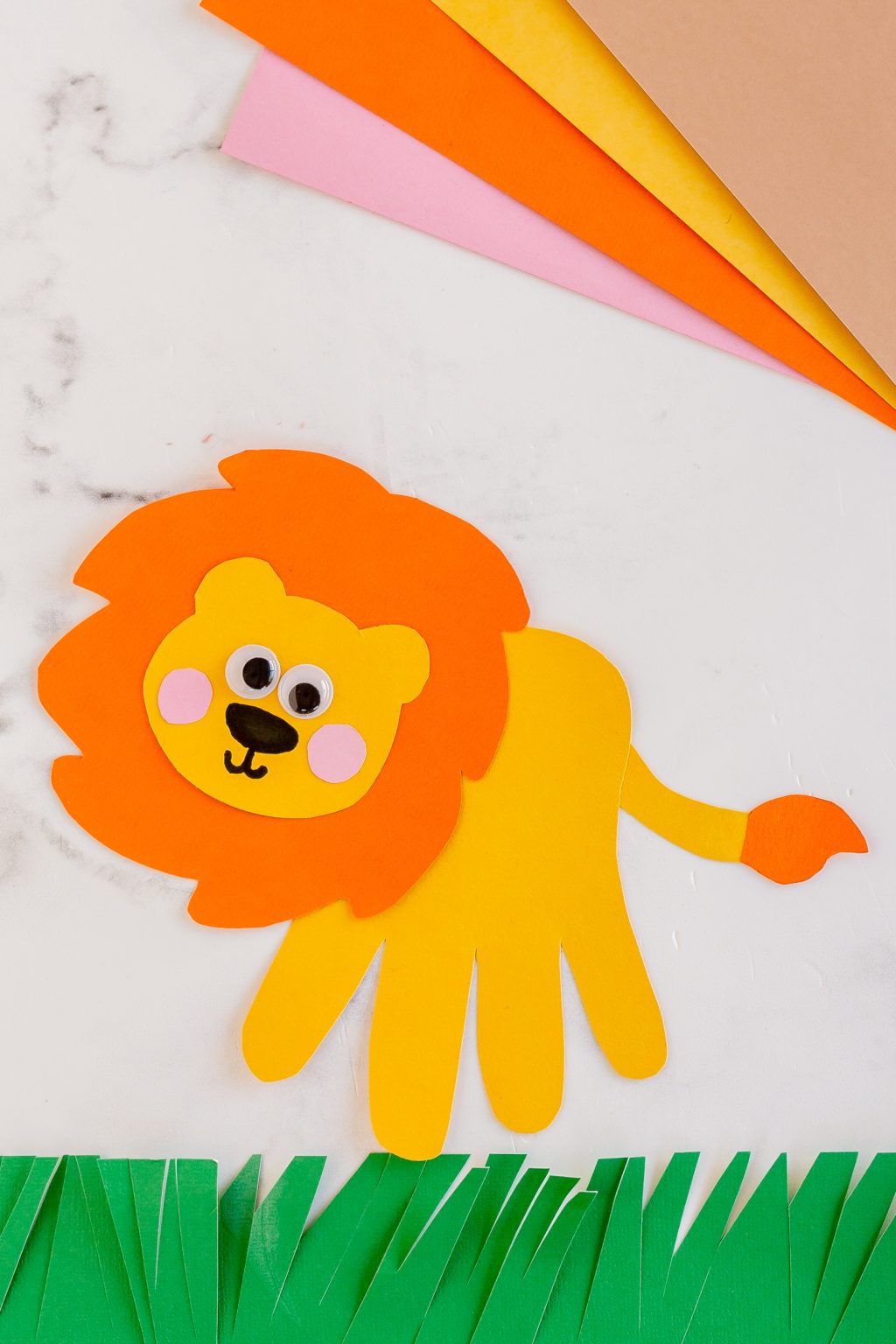 What if I told you there's a craft project that's not just cute but also a cherished keepsake?
This handprint lion project is something that the entire family, including us parents, can make.
To learn how to create handprint lion crafts right away, read the entire article!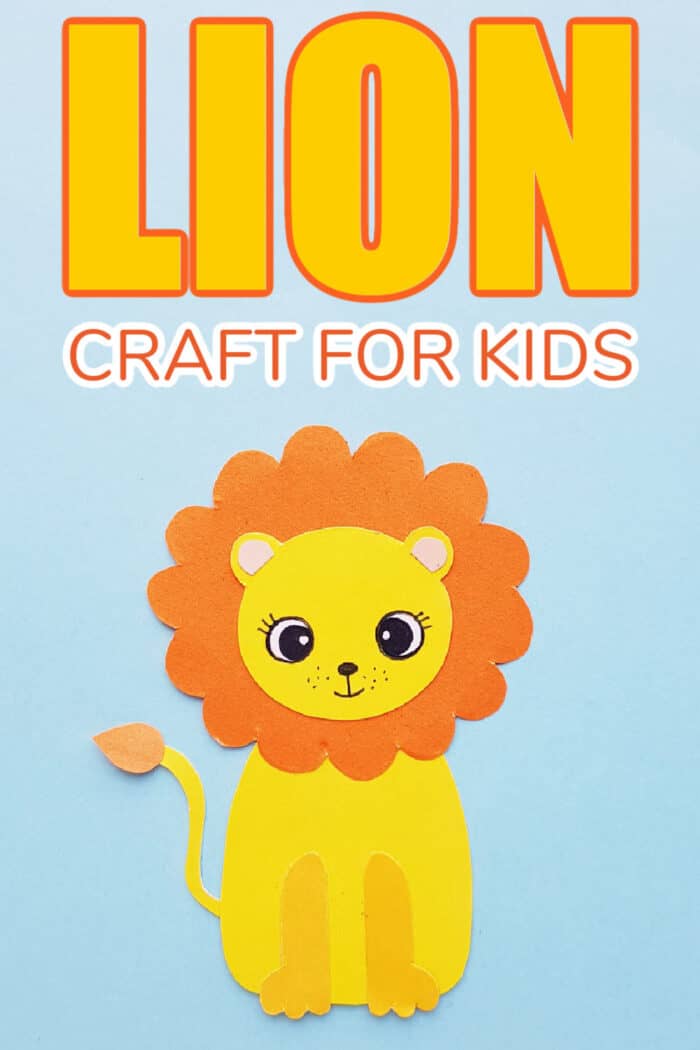 Who doesn't love making the cutest and coolest crafts?
This lion craft was their favorite paper lion art because it is so cute.
They created a bunch of them and used them as decorations on their animal wall.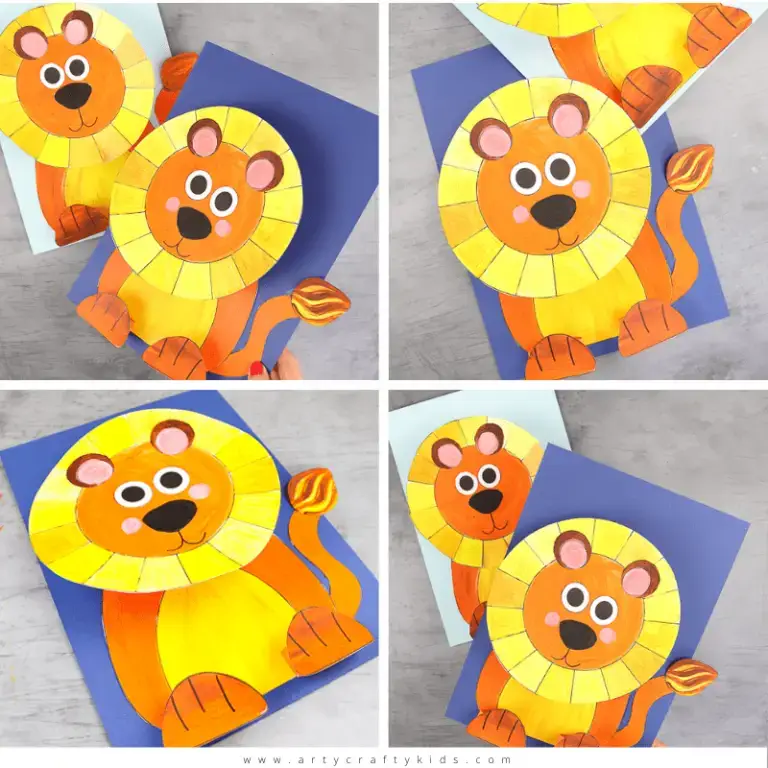 Who wouldn't want to make an easy 3D project with their kids?
This fun and simple 3D craft will take your paper lion creations to the next level.
Check out the website to grab the template!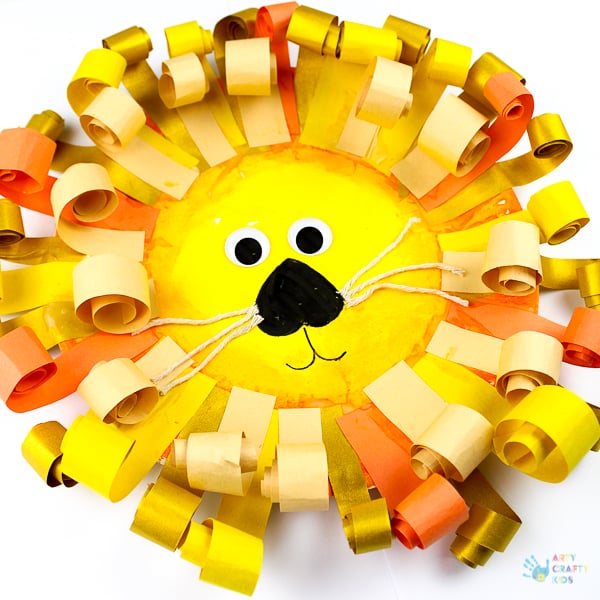 11. Curly Paper Plate Lion Craft
There's this amazing curly paper plate lion craft, and guess what?
It's a personal favorite of mine!
Making it with my kids and using it to decorate our pretend play safari corner was so much fun.
Visit the website to discover how to create it now if you don't want to miss out!
11 Hippo Crafts for Kids
1. Printable Hippo Paper Bag Puppet Template
Did you know that hippos are the third largest mammals on the planet?
Include this printable hippo paper bag puppet template in your lessons on animals or the letter H!
This paper bag puppet can be used in a variety of creative ways.
Get your template right away!
2. Free Printable Cut and Paste Heart Hippo Craft for Kids
Who would have thought hippos and hearts would make such a lovely pair?
With this cut-and-paste heart hippo craft, you can learn about the heart shape and the letter H.
It includes a free printable template that you can use as many times as you wish.
Look over the website right away!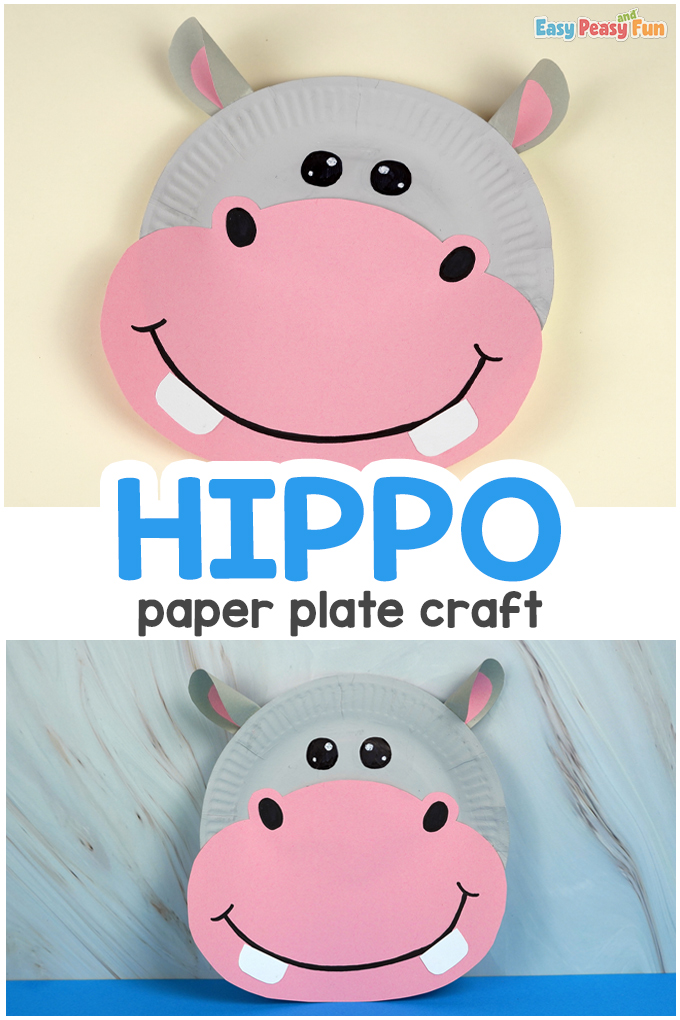 Anyone up for a paper plate craft that is not only adorable but also a lot of fun?
My daughters made these adorable paper plate crafts and hung them on our alphabet safari wall.
Kids may easily make it with just a few basic items.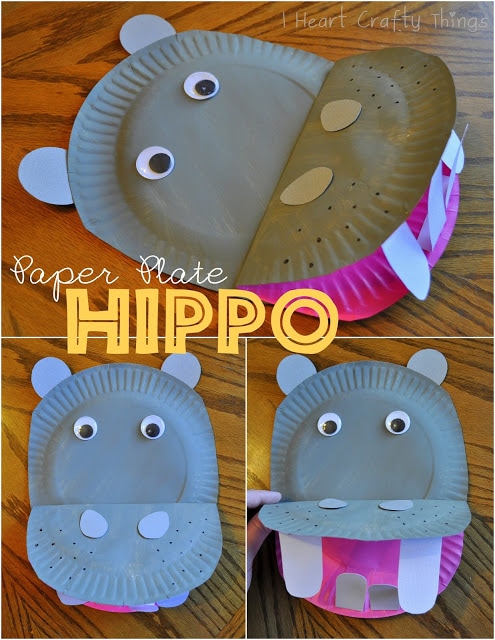 Can you guess what hippos enjoy doing the most?
It's all about the chomping!
This paper plate hippopotamus resembles a 3D chomping hippo.
You won't have to worry because it's simple enough for children to make with a little help from us.
Just 2 paper plates are needed for this craft, so go ahead and make one!
Keep those cardboard tubes and tissue rolls; they're not going in the trash just yet!
Have you thought about recycling them as a cardboard tube hippo?
Create this craft and use it as a pencil or crayon holder or even a puppet performance prop!
6. Paper Plate Hippo Craft Idea
Do you need some more animal paper plate crafts in your life?
Remember to put this awesome hippo craft on your to-do list!
On the website, you can also download the hippo head printable.
Visit the website right away to get the detailed instructions on how to create one with your kids!
7. Super Cute Build A Hippo Craft
Have you thought about the perks of cut-and-paste activities for your kids?
They're not only fun, but they're also great for improving fine motor skills!
They will also learn how to complete the body parts independently.
Get the template right now from the website!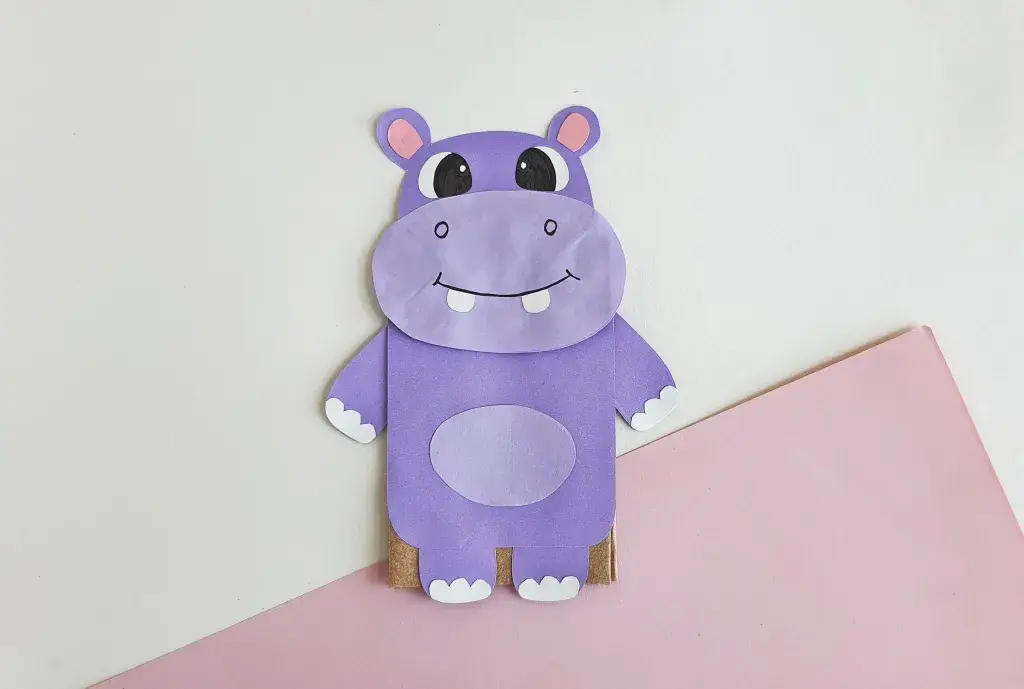 Who wants to add more puppet zoo crafts to their collection?
Don't forget to bring this amazing hippo paper bag puppet to the party!
Make one for puppet performances and pretend play with your children today.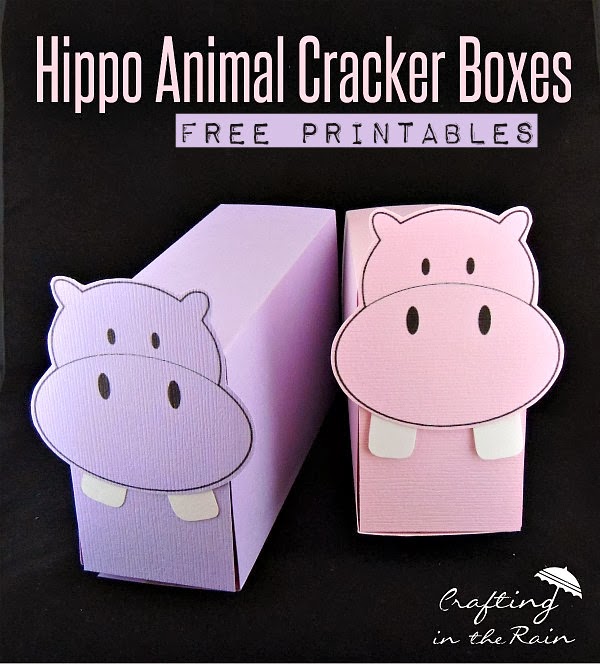 9. Hippo Crafts for National Hippo Day
Feeling the hippo love for National Hippo Day and organizing a lesson that will make kids go crazy for these lovable creatures?
Check out the website for a treasure full of hippo crafts!
The website will make it simple for you to organize your lesson plans.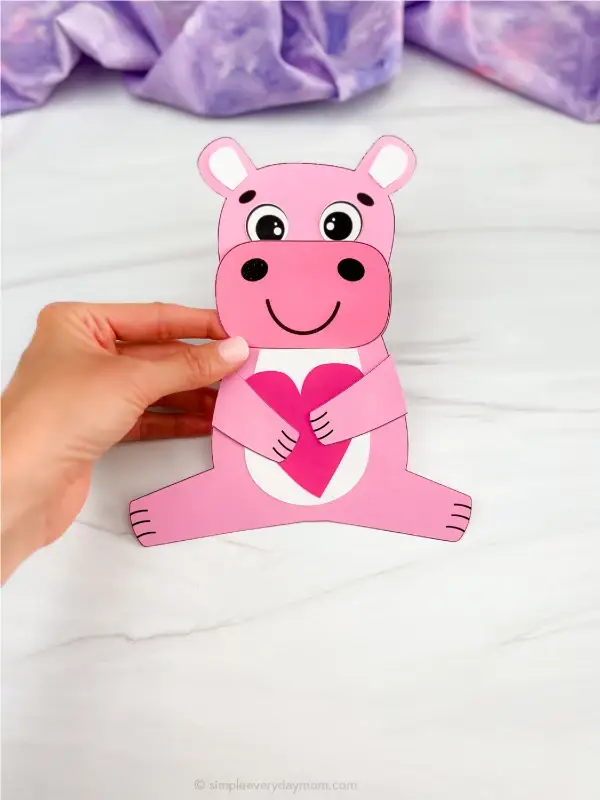 10. Hippo Valentine Craft for Kids
When do you think is the best moment to bring out the hippos to show someone you care?
It's not just for a special occasion; these beautiful hippos are perfect for any occasion in your life!
Check it out!
It features a free template that you can easily download from the website.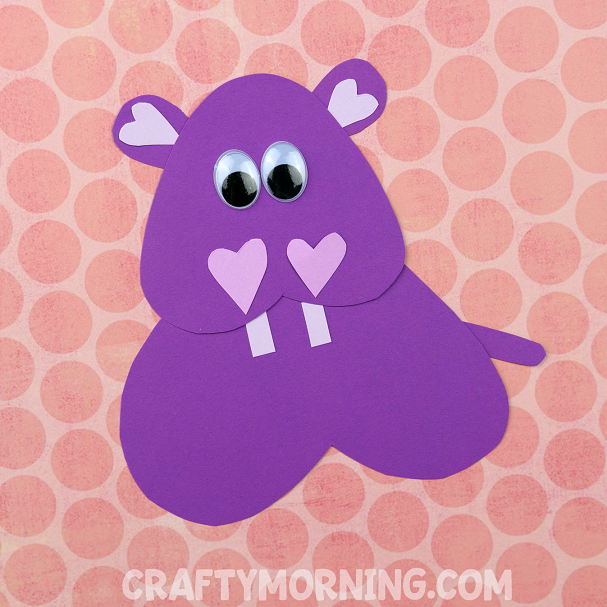 11. Heart Hippo Valentine Craft
Planning to surprise someone special with this adorable craft at any time of year?
Here's a secret: you don't need a specific occasion to express your love and creativity!
Visit the website right away to print the hippo template!
11 Zebra Crafts for Kids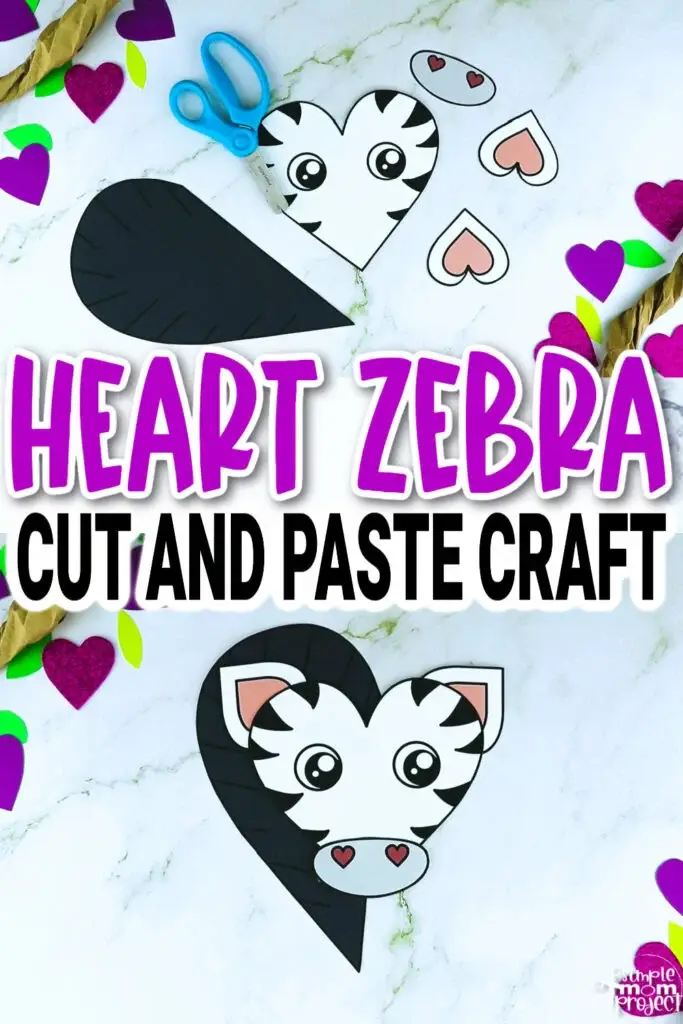 1. Printable Heart Zebra Craft
Can you picture what zebras would look like if they were heart-shaped?
You can see what it looks like in this printable heart zebra craft.
Create this craft right away and learn more about zebras.
Start by downloading the printable template from the website.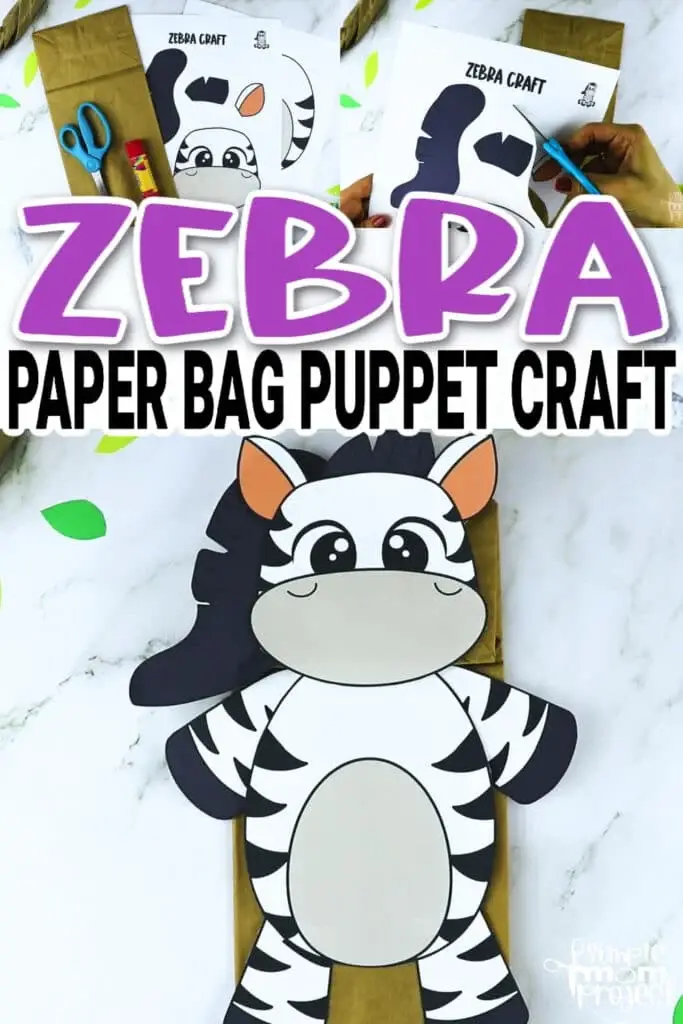 2. Printable Zebra Paper Bag Puppet Template
Did you know that you could make some truly great animal puppets out of brown paper bags?
Download the printable template to get started on your zebra paper bag puppets.
It's great to use as a visual aid during reading time or as a puppet performance prop.
3. Free Printable Zebra Craft Template
What creative technique can you use to make your kids absolutely love to learn about the letter Z?
Explore the world of Z with this awesome zebra craft!
Use it as a visual aid, decoration for a bulletin board, or for a party with a safari theme!
What would make kids really excited about crafting?
Making their very own 3D paper zebra project will do!
Check out the whole article to learn how to try one with your kids!
5. Handprint Zebra Craft for Kids
Have you ever made a keepsake out of your children's handprints?
This handprint zebra project can help you create priceless memories!
Read the complete post to find out how to get your zebra templates today!
6. Z is for Zebra Craft – Preschool Z Craft
Which animal takes the crown for representing the letter Z like a champ?
None other than the zebra, the undisputed champion of the alphabet zoo!
You may also incorporate this craft into your animal alphabet wall!
7. Galloping Finger Puppet Zebra Craft
Have you ever had the fun of making finger puppets for the first time?
When my girls and I discovered this zebra craft, it was like finding treasure!
Our galloping finger puppets were adorable during our zebra puppet presentation.
We even used it for one of our pretend safari games.
8. Cupcake Liner Zebra Craft for Kids
Ever wonder what to do with the extra cupcake liners you have?
Why not create a zebra craft using cupcake liners today?
Include this in your list of entertaining things you can do with cupcake liners today!
9. Build a Zebra – A Free Kids Printable
What if I told you that this fantastic website offers a free printable template that you could use to create your own zebras?
It will help children solve and put things together on their own, as well as learn the zebra body parts.
Visit the website to learn how to get the zebra printable for free!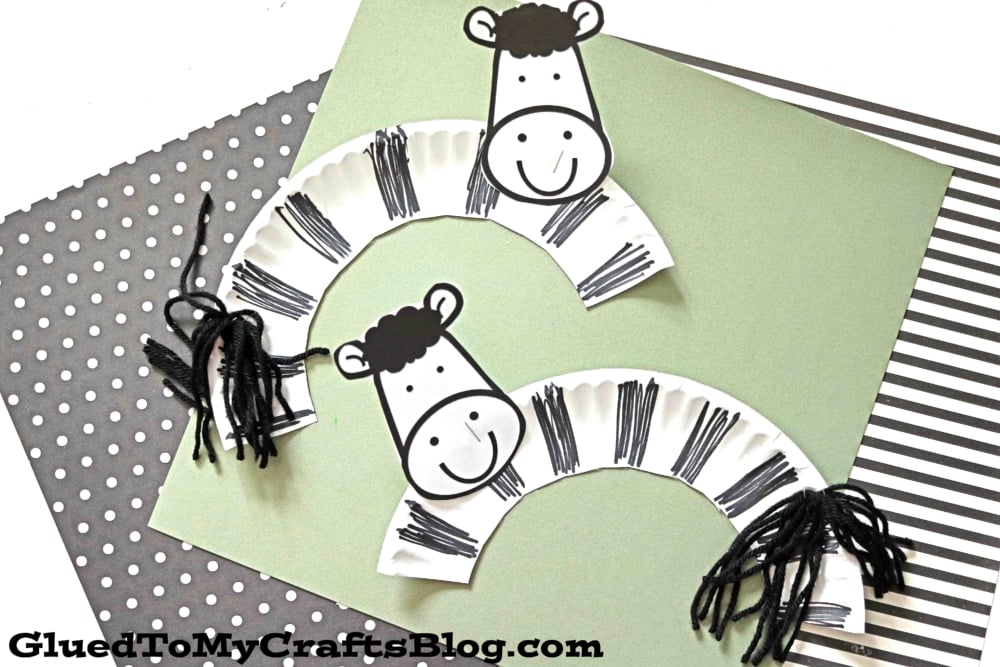 Interested in making a craft but worried you won't have enough paper plates?
Not on this zebra masterpiece because all you'll need is one trusty paper plate.
You could also start your zebra crafts by downloading the zebra head printable from the website.
This is the project to make if you want to make a quick and easy zebra craft!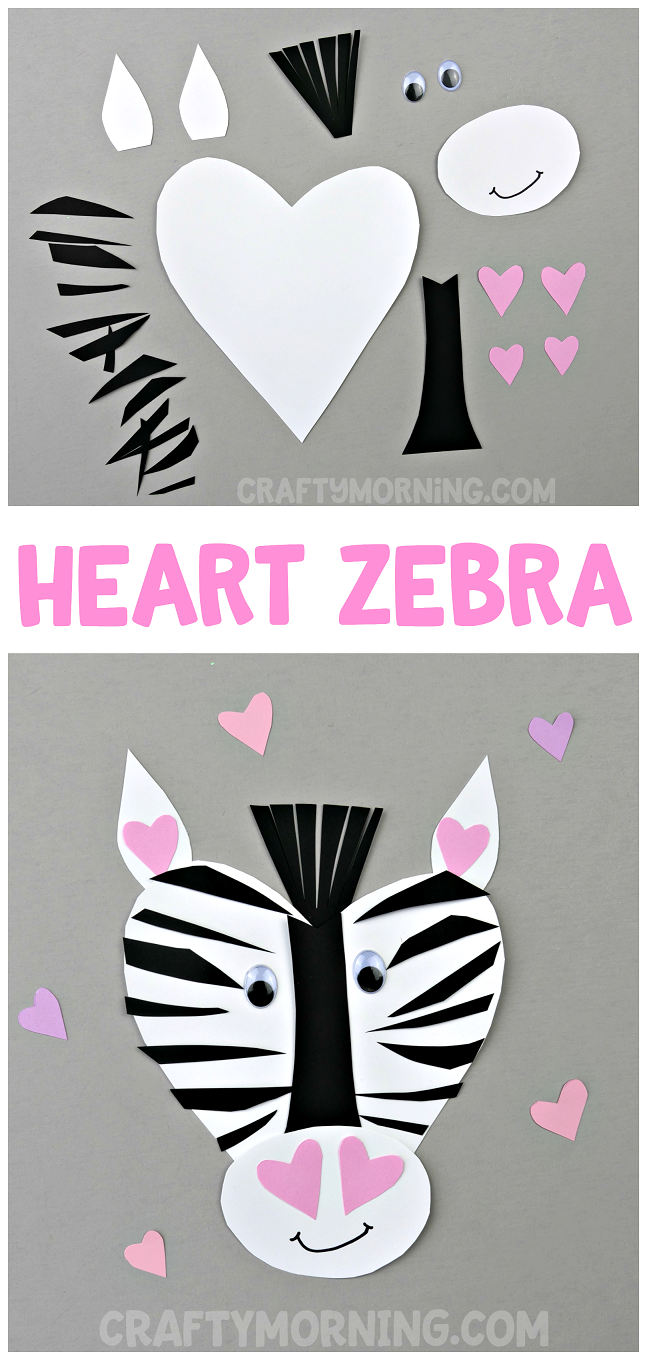 11. Heart Zebra Valentine Craft
Wondering what to give your favorite someone on their special day?
It would be nice to do this craft as one of your gifts for your favorite someone other than just on Valentine's Day.
Don't worry, it's simple to construct and features a printable zebra template!
11 Monkey Crafts for Kids
1. Printable Heart Monkey Craft Template
Have you created a heart-shaped monkey craft?
If not, today is the day to make this heart monkey project!
It includes a downloadable template that you may get from the website.
Just scissors and glue are needed to put them all together, making it incredibly simple for kids to make.
2. Printable Monkey Paper Bag Puppet Template
Why spend money on pricey puppet toys for imaginative play or puppet shows when you can easily make your own monkey paper bag puppet?
All you need is a brown paper bag, the printable template, scissors, and glue.
This is perfect for your at-home puppet presentations with a safari theme!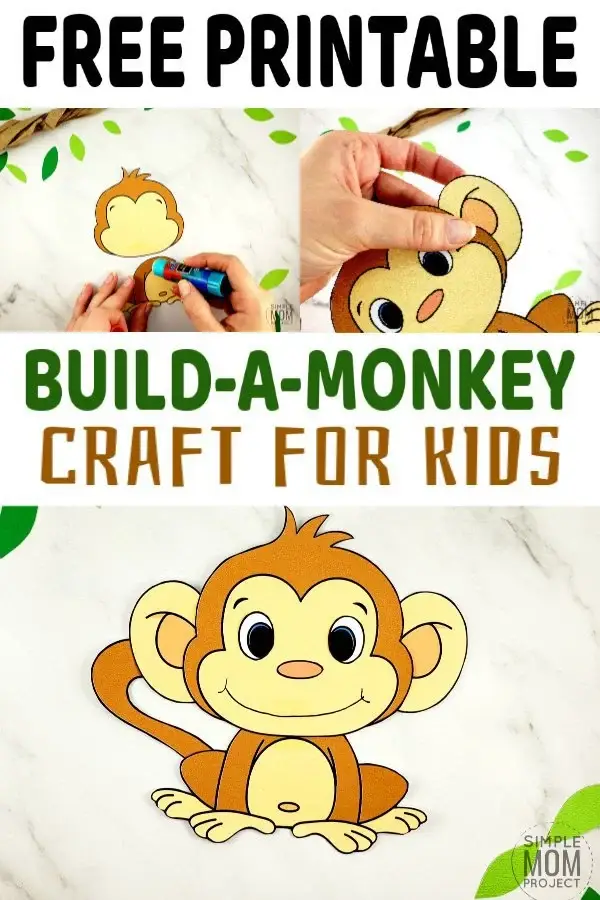 3. Easy Build-a-Monkey Craft for Kids with Free Template
Have you recently been to the zoo?
Your kids must have enjoyed meeting the cheeky monkeys there a lot!
Your kids could make this cheeky monkey craft after visiting the zoo.
It's totally free and incredibly simple to put up!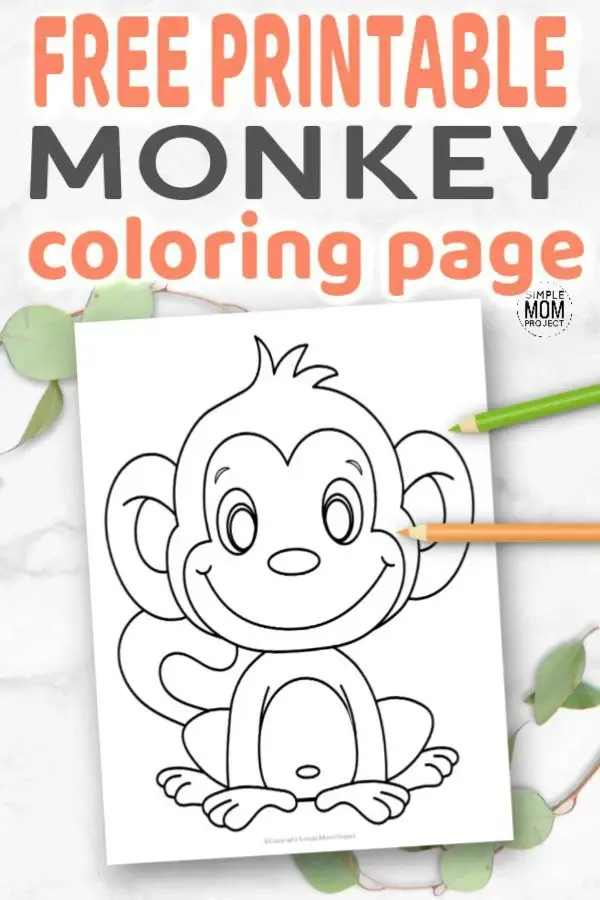 4. Cute Baby Monkey Coloring Page for Kids
Isn't it wonderful that your kids can enjoy this free printable monkey coloring page, especially if they enjoy coloring as much as my kids do?
Allow your children to create and personalize their monkeys on their own.
Go through the entire post to find out how to get the free template right now.
5. Free Printable Monkey Mask Template
Can you believe my kids had so much fun singing "Five Little Monkeys," leaping on the bed, and singing while wearing this amazing monkey mask?
It's a true joy to watch!
It's easy to build, and you may download the printable template for the mask as many times as you like because it's free!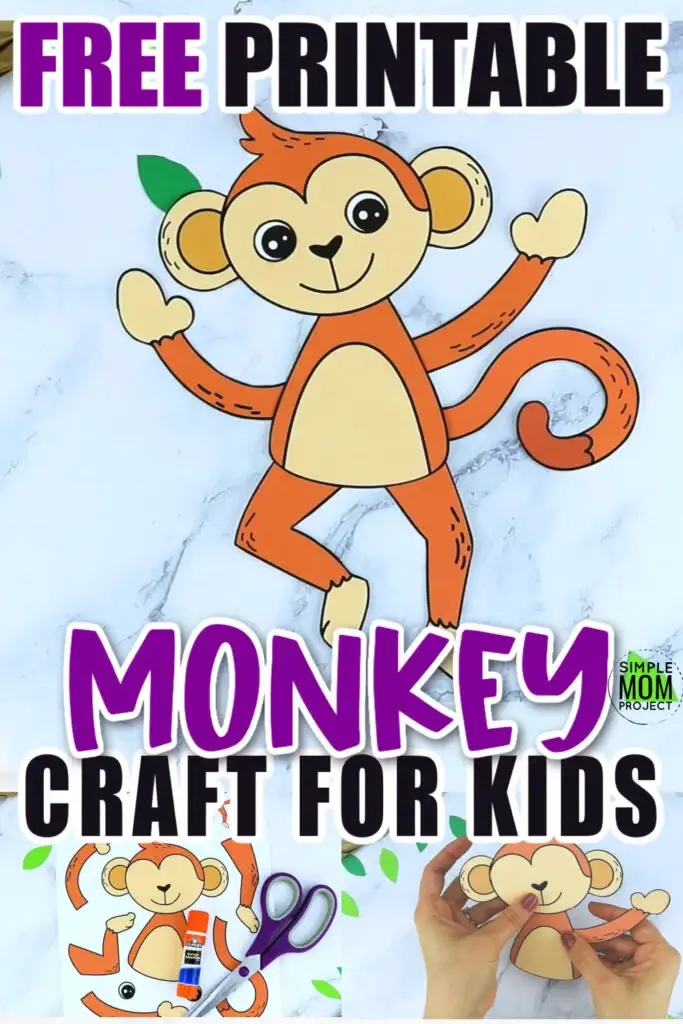 6. Free Printable Monkey Craft Template
Have you ever seen a more creative and inexpensive way to decorate a child's safari-themed room than by using this amazing free printable monkey craft template?
Because it's free, I was able to print a lot of them and they look really cute!
Get yours right away and use it to spruce up your safari-themed spaces!
7. Printable Gorilla Craft Template
Why not incorporate this wonderful gorilla craft into your letter G lessons to take them to a whole new level of engagement?
Simply laminate it and put it on a popsicle stick for an eye-catching teaching object that your children will love!
Print, cut, and glue everything together.
It is easy to create and has a lot of purposes that are good for our kids.
Isn't it the nicest idea to create cute monkeys dangling from trees using the handprints of your kids?
Make your own monkey handprint art like this one with your children today for a fun and memorable craft experience!
It could serve as a card for a special someone or just a souvenir of your children's handprints.
9. Paper Bag Monkey Craft for Kids
Why waste money on pricey toys when you can make this fun paper bag monkey play with simply brown paper bags and paper plates?
The best thing is?
You may use these little puppets to put on an entertaining safari performance for your children!
It's fun and practical at the same time!
Make it even cuter by adding googly eyes!
10. Cute Monkey Craft for Kids Free Template
Are you teaching your children the letter M?
Include this adorable project of a monkey to represent the letter M.
Attach it on a popsicle stick or laminate it and post it on the board as a visual help.
Learning an alphabet letter has just been more enjoyable!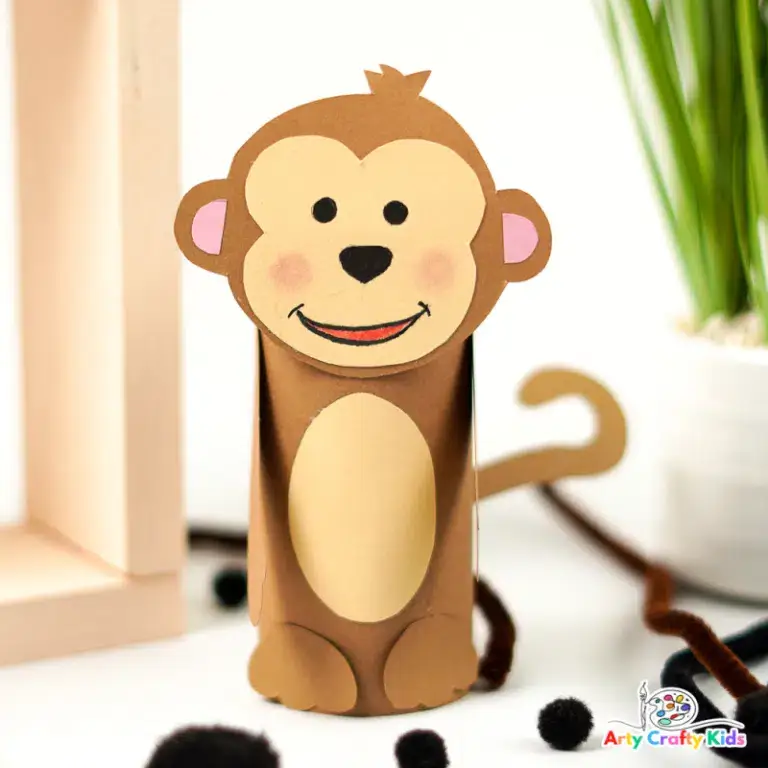 Have you ever thought about how useful paper rolls can be for crafting?
Grab one now to take advantage of the chance to start this interesting paper roll monkey activity!
To start right now, download the monkey craft from the website!
11 Giraffe Crafts for Kids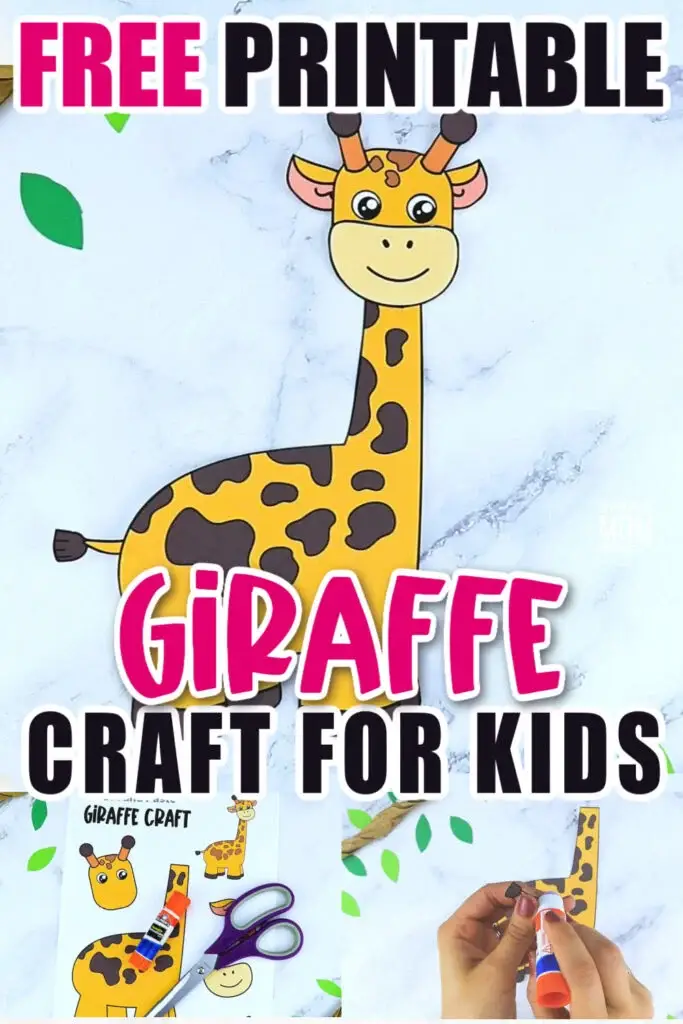 1. Free Printable Giraffe Craft Template
Have you ever considered how much fun it is to add activities using the animal alphabet in your lesson plans?
The free printable giraffe craft template is a game-changer for teaching kids about giraffes or the letter G.
You can download the template as many times as you need, saving you money on expensive ones from the internet.
What a blast is it for kids to use their small fingers to paint?
My daughters loved this fingerprint giraffe print the most!
Your kids will love using their fingerprints to create the brown dots on the giraffe!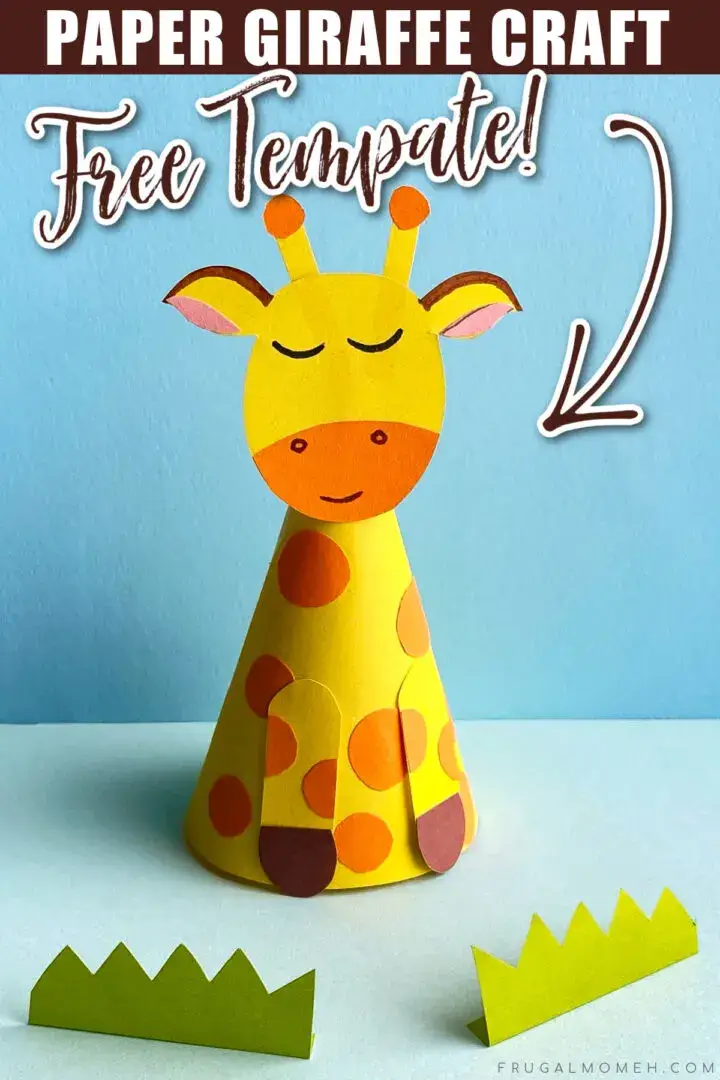 3. Paper Giraffe Craft for Kids
Have a stack of colored sheets handy?
Use these to create a paper giraffe craft!
It's so adorable that you may use it to decorate your safari-themed events and spots.
Read the entire article to discover how to create your own right away!
4. Handprint Giraffe – Zoo Inspired Paper Craft
Isn't it incredibly heartwarming to see your children's handprint artwork?
You can't help but smile when you see the handprint giraffe project kids created for our safari-themed activity.
This was very simple to make and allowed them to express themselves creatively on their own.
5. Printable Giraffe Paper Craft for Preschoolers
Why limit your children's creativity when they can run wild with colors on this giraffe paper project?
It's as simple as getting out their favorite coloring supplies and downloading the printable giraffe template.
Go ahead and visit the website now to grab the template!
Do you ever believe that 3D projects for kids are too difficult to tackle?
Well, reconsider!
This 3D paper giraffe craft breaks the mold and is really simple.
To find out how to get the 3D giraffe template, read the article!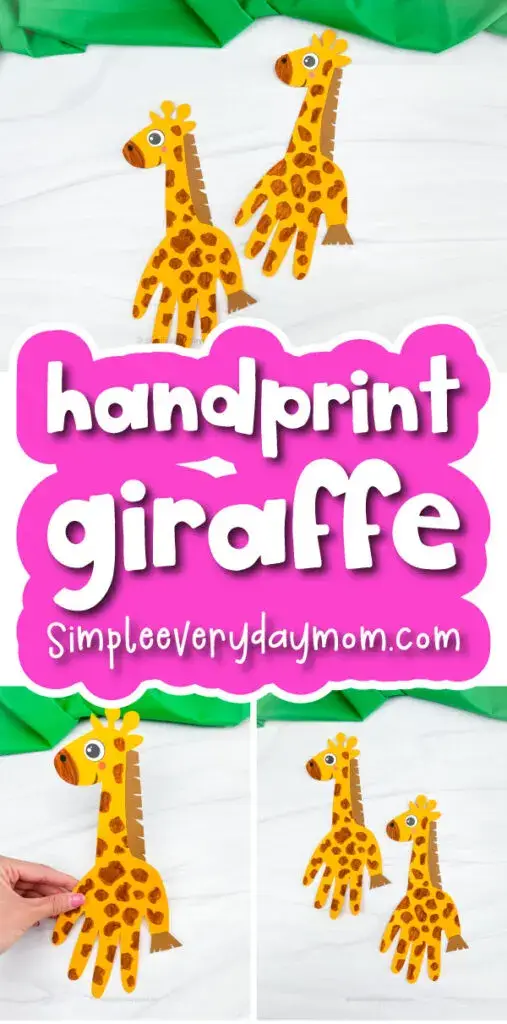 7. Giraffe Handprint Craft for Kids Free Template
When your kids first meet giraffes in person, do you ever see the wonder in their eyes?
It's simply brilliant!
After visiting the zoo, we created this handprint giraffe project to keep that fascination alive.
It includes a free template so you may try one with your children as well!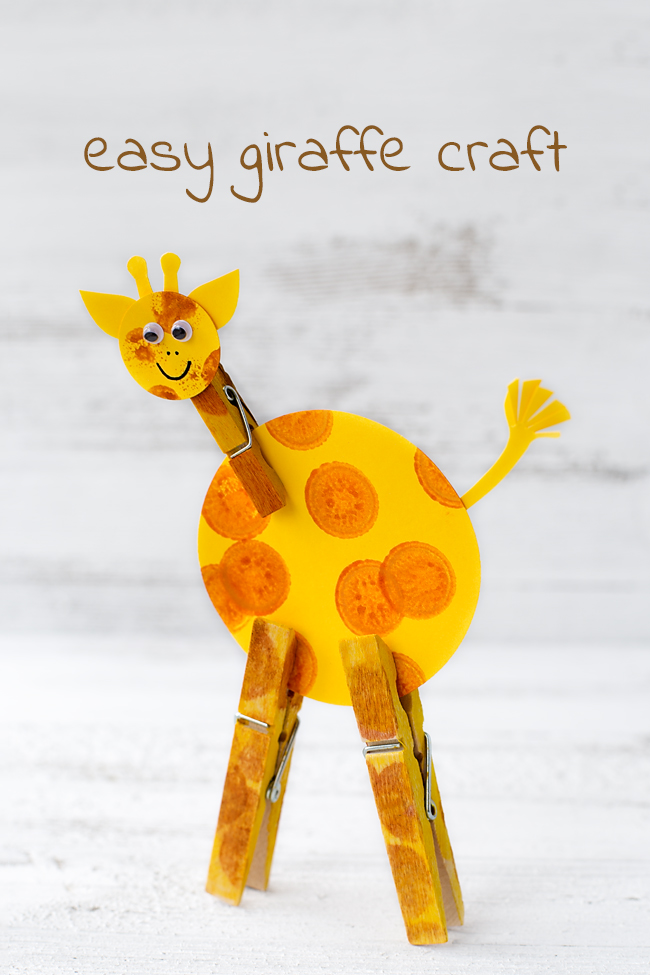 8. Easy Giraffe Craft for Kids
Are you ready for an out-of-the-ordinary giraffe craft?
You'll need some clothespins for this one-of-a-kind activity, so go ahead and get some – you won't want to miss out!
Once you read the entire post on the website, you'll want to create one immediately!
9. Cute Paper Plate Giraffe Craft for Kids
Got some ideas on how you can improve your safari-themed lesson plans this week?
You're about to be blown away by this lovely paper plate giraffe project, so get ready!
Children could independently do their paper plate crafts while also learning about giraffes.
Make one right now by pulling out some paper plates!
Why let your paper supply go to waste when you can make these adorable paper giraffes out of it?
Not only is it great for the arts, but it's also a great way for our kids to develop their fine motor abilities.
Children will have to tear paper, which is a great exercise for their little hand muscles.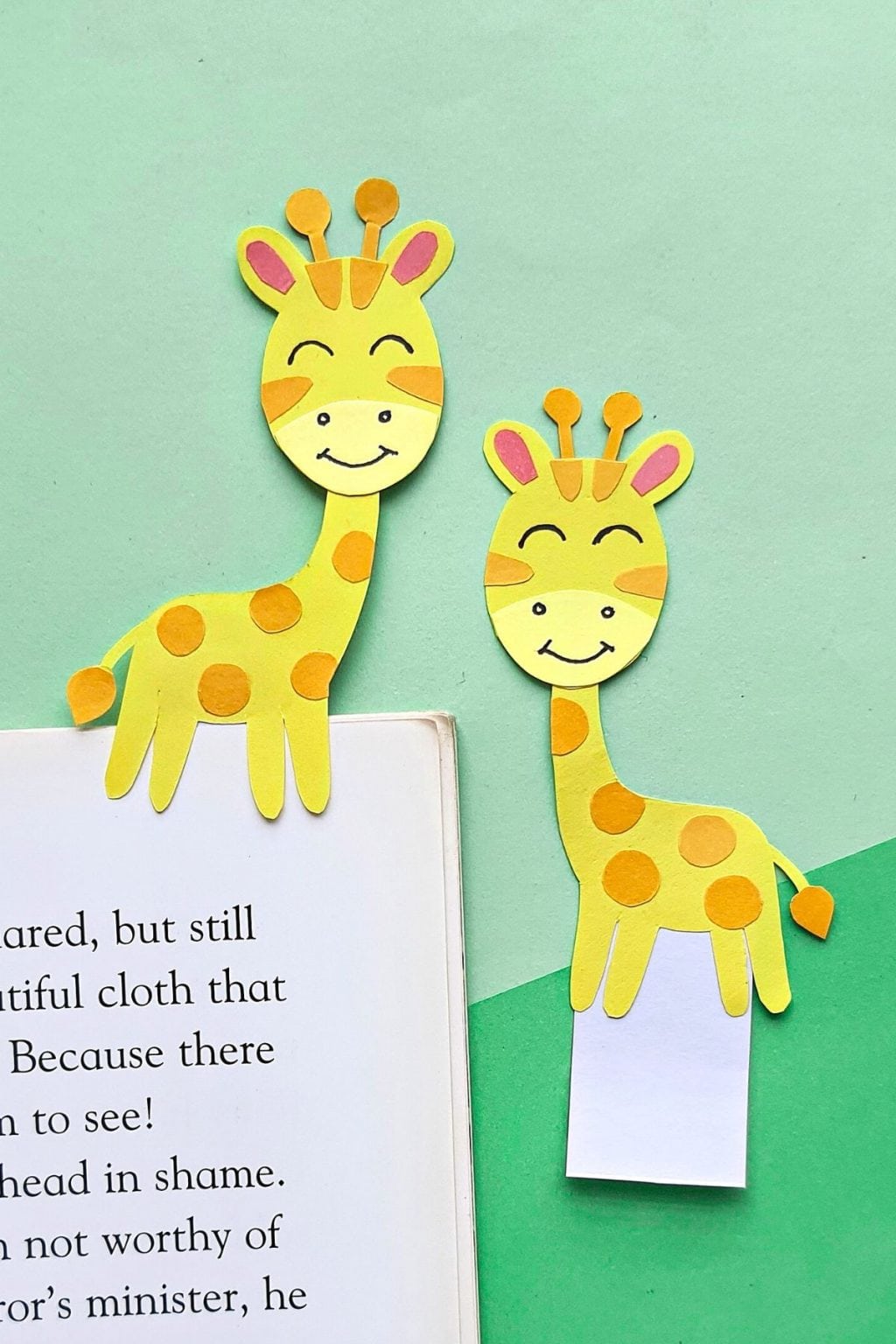 11. Adorable Giraffe Bookmark Craft
Have you ever thought about how wonderful it is to promote the love of reading in your kids, especially if they appreciate books as much as my girls do?
Make them a giraffe bookmark, that's a great idea!
It comes with a free template, so get one for yourself!
So, what are you waiting for?
Join us on these wild adventures filled with easy animal crafts and activities that will have your young children roaring with lots of fun!
Let their creativity run wild as they embark on a journey of imagination and discovery of all the creatures of the wild jungle.
We've shared some incredible craft ideas that are sure to inspire your kids' imaginations and make them smile.
But do you know what would make this safari adventure even more epic?
Seeing YOUR works of art!
We'd love to include your family's handmade crafts, so snap some photos and send them to us via email.
Let's transform your safari into a craft display!
Who knows, your creation might just become the next big thing in our creative jungle!
Let's swing into action, laugh with the monkeys, and roar with the lions as we create unforgettable safari memories together! 
When you have finished, be sure to share your creation on Simple Mom Project's Facebook Page and follow me on Pinterest!

Kaitlen D.