This week, are you looking for some easy and simple animal crafts?
Do you want your children to have fun while they are learning?
Then, print a copy of this heart monkey craft template immediately!
We designed this heart-shaped art to be simple but exciting for kids.
The kids' craft-making creativity will definitely be sparked by this printable heart monkey craft template!
We also designed this craft that you can use it in a variety of learning activities that are excellent for kids.
The heart monkey craft can be customized as you desire and use it to learn about other subjects.
This would be a wonderful addition to the preschool activities you now do at home and at school.
Plan your routines with this printable heart monkey craft template!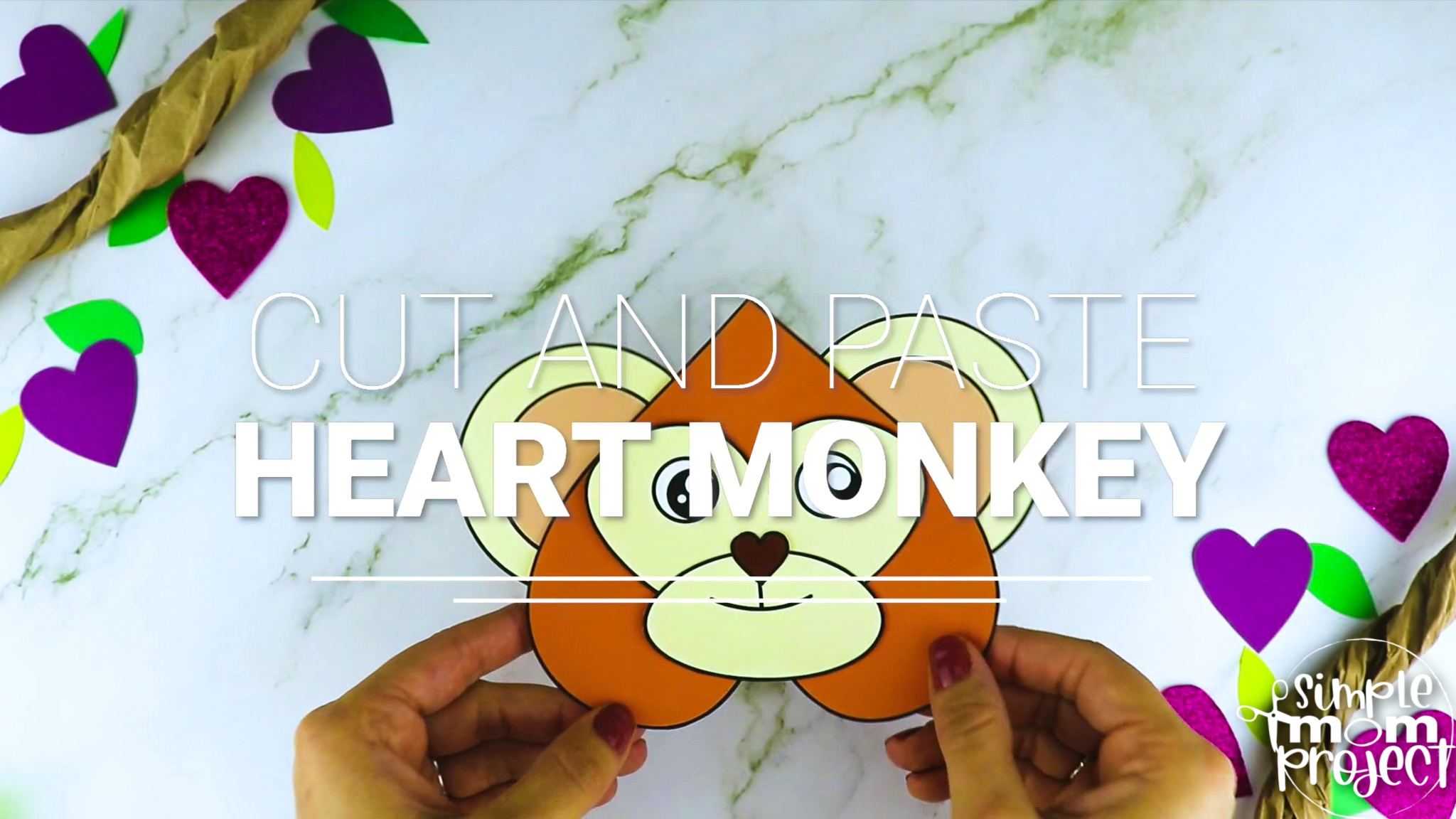 *By the way, this post may contain affiliate links which means I may receive a small commission at no additional cost to you if an item is purchase through that link. For more information, click here.*
Printable Heart Monkey Craft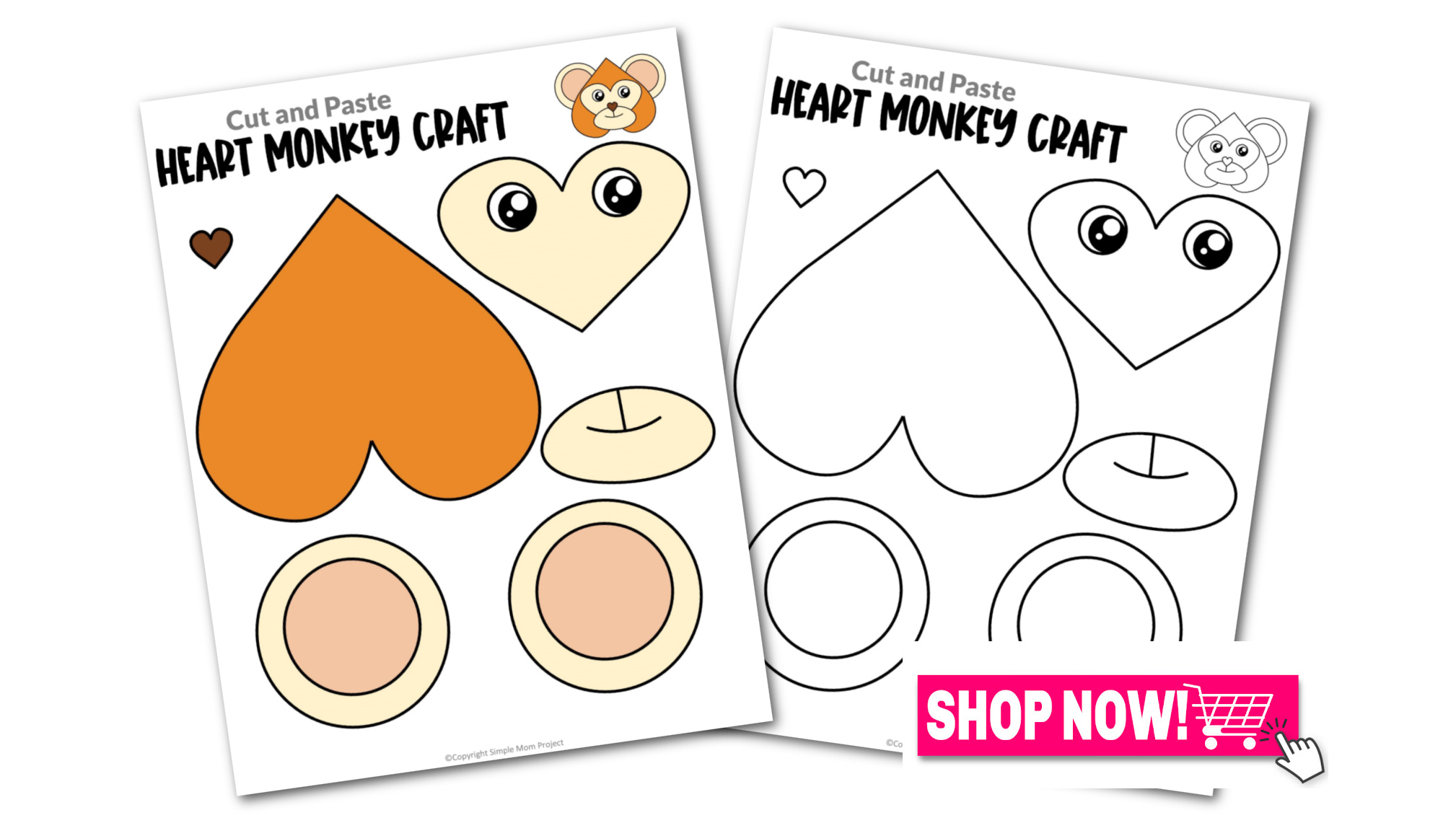 Heart Monkey Craft Supplies Needed
Need more crafty animal ideas? Check out our Heart Zebra Craft, and Heart Bear Craft.
 T
hey are perfect for those days when staying indoors is the only thing your family can do!
Ideas for Easy Preschool Paper Heart Monkey Craft
These creative ideas we have prepared for you and your children are ones you won't want to miss!
Discover how you can use this printable heart monkey craft template into your activities by looking at these ideas.
These are definitely some of the best activities to do with your kids when they have free time!
1. Magnificent Monkey Collectibles
You can pair the heart monkey craft with some educational materials by using this printable heart monkey craft template idea.
Introduce the printable heart monkey craft using these amazing monkey collectibles.
If your kids want to see more of these brilliant monkeys, they'll love these items!
Spend some time reading a fascinating book about a monkey who wouldn't go to sleep with your children before playing a fun monkey puzzle game as a family.
Give your kids a cuddly toy monkey to cuddle with before night to cap off the day's activities.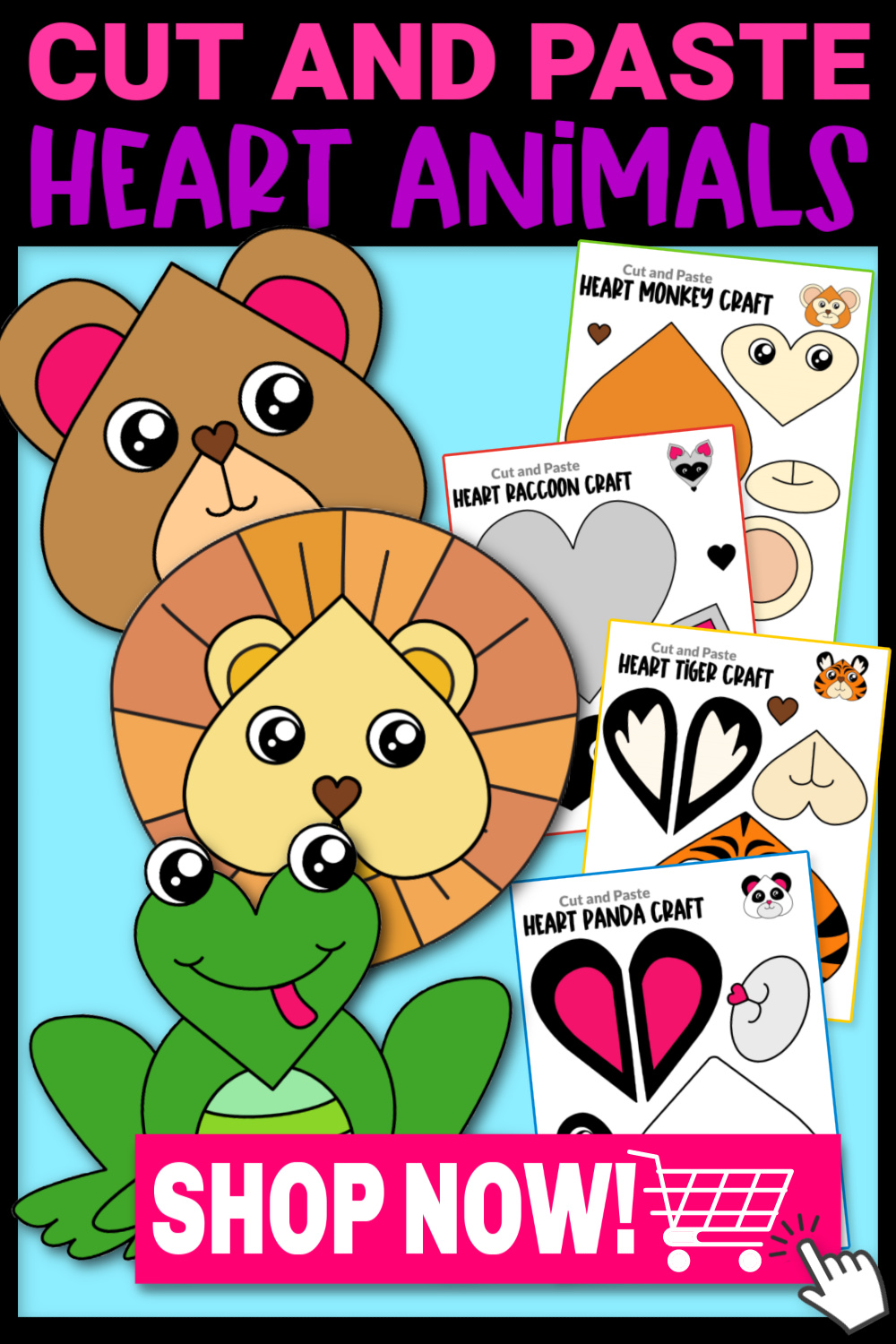 2. Handprint Monkey Craft
After completing the printable heart monkey craft template, kids are sure to be motivated to create more monkey crafts.
The kids will definitely be occupied for hours with this printable heart monkey craft idea!
As we're going to use their hands to make a craft, you may also include this in your sensory activities at home and in the classroom.
In no time, kids will love creating their very own handprint monkey crafts!
For this activity, all you need is paper, brown paint, glue, markers, and a copy of the printable heart monkey craft template!
Make your children's handprints when you have finished cutting and building the heart monkey craft.
Paint your child's hand with brown paint, then have them lightly stamp their hand on a sheet of paper.
The heart monkey craft can be attached to the palm area of the handprint once it has dried.
To make the monkey craft appear upside down, you can also use markers to add a tree branch.
Invite other family members to help you make more handprint monkeys of various sizes!
3. Heart Shaped Monkey Paper Bag
This printable heart monkey craft template teaches children not only about arts and crafts, but also about recycling.
Children should learn how to reuse some of the items they frequently see at home.
We want to show to them that creating fun crafts doesn't have to be expensive or time-consuming.
The beautiful thing about this printable heart monkey craft template idea is that kids may make whatever they want with their crafts!
You can use this heart-shaped monkey paper bag as a puppet prop, a learning tool, or a DIY toy in your creative role-playing activities.
To get started, take out your paper bags and a printout of the printable heart monkey craft template!
Cut out each heart monkey piece and put it all together first.
Then, attach the monkey craft to the bottom side of the brown paper bag.
Children may place their hand on the paper either during a puppet show or just while they are playing.
Create more of these heart-shaped monkey paper bags to play with your buddies!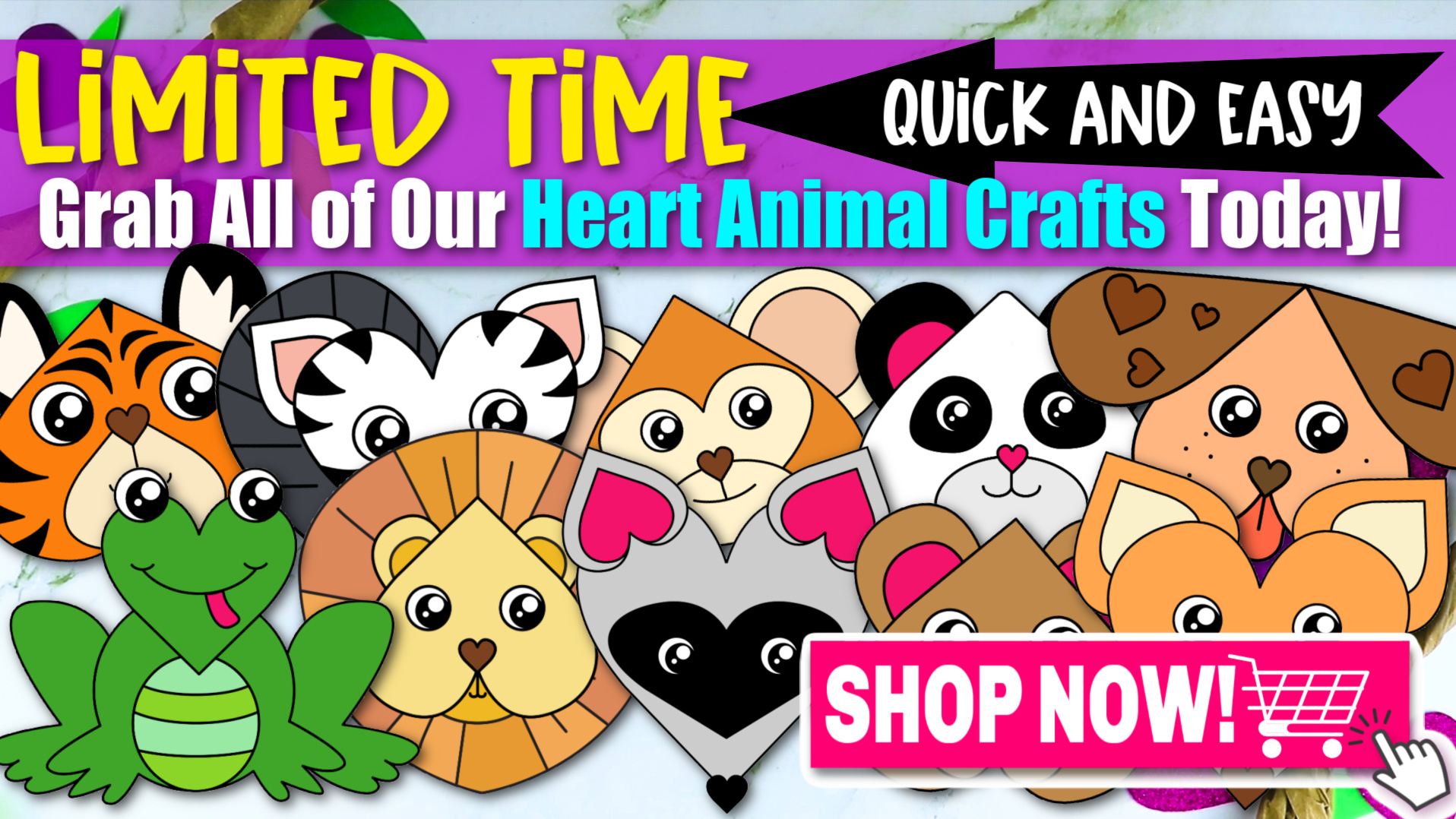 4. Five Little Monkeys Song
What better way to perform the Five Little Monkeys song than with a bunch of adorable monkey crafts?
This printable heart monkey craft template is perfect for incorporating into your circle time activities!
Singing Five Little Monkeys during your routines will excite the kids because it is one of the most well-known children's songs of all time.
Gather the kids around after they've completed their printable heart monkey craft template and have them hold their heart monkey crafts!
Enjoy singing along to the tunes of the Five Little Monkeys!
With all of these printable heart monkey craft template ideas, your weekend activities are sure to be a hit with the kids!
We are excited to see how you implement all of these ideas!
Learning about these monkeys and creating more crafts will never become boring for kids!
Heart Monkey Craft Instructions
Remember to go over these steps after you've gathered all of the necessary materials.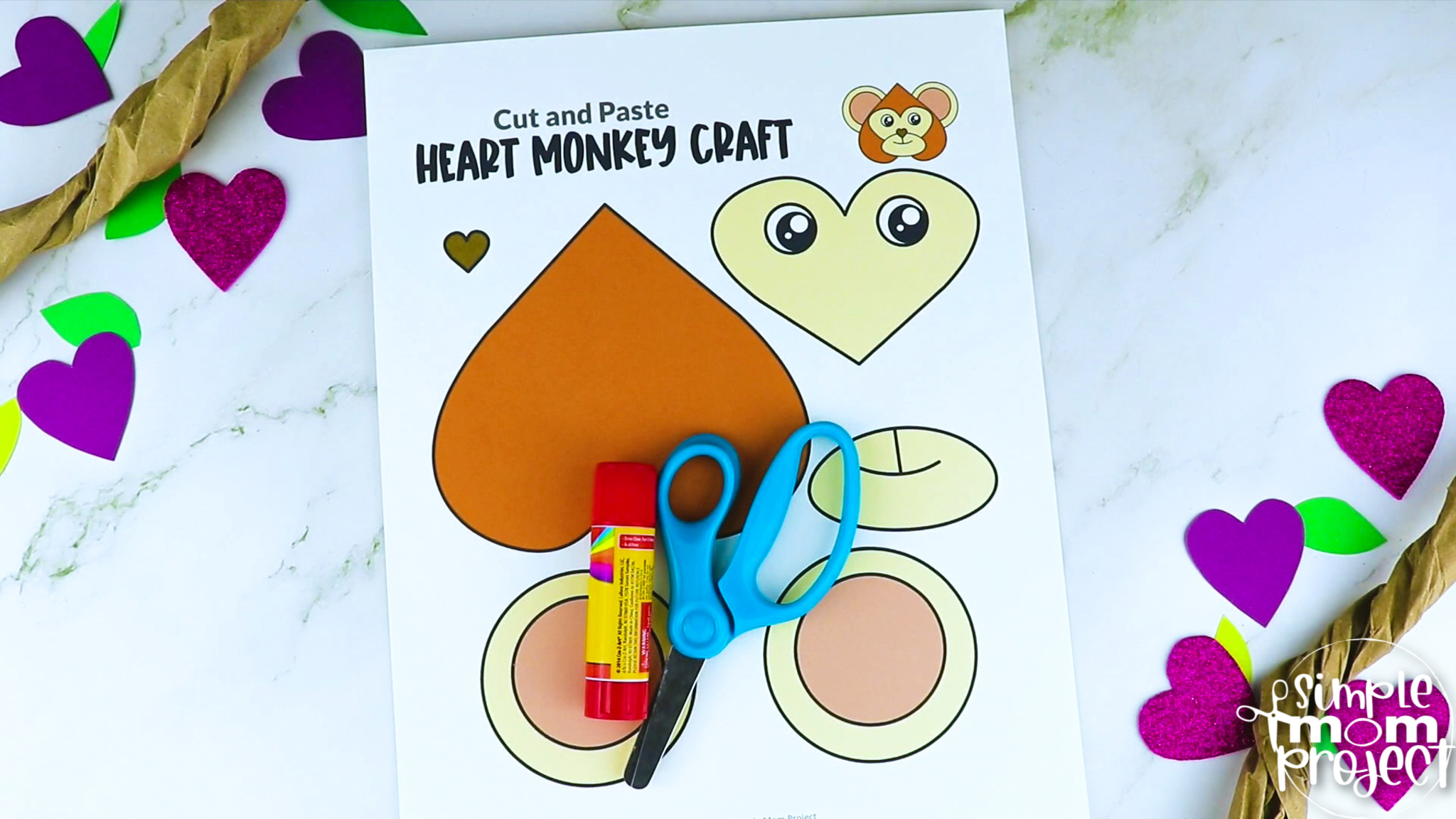 Allow your kids to add their own unique touches to the plain monkey template if they choose to use it.
For children who are just beginning to use scissors, the colored template will be a helpful fine motor practice.
The two ears should be added first on the upper sides of the upside-down heart.
Now, for the monkey's face, put the smaller heart.
Place the monkey's mouth to the bottom of the monkey's face.
Remember to add the tiny heart for the monkey's nose to finish your crafts!
You've done an amazing job creating a wonderfully charming monkey craft!
More Options to Choose:
You can print the blank version and trace the cut outs on card stock paper for a sturdier heart monkey craft,
Print the heart monkey template in color for a simple and easy rainy day craft or,
Print the blank heart monkey template and use it as a fun coloring sheet activity and then glue the pieces of the heart monkey craft together.
Printable Heart Monkey Craft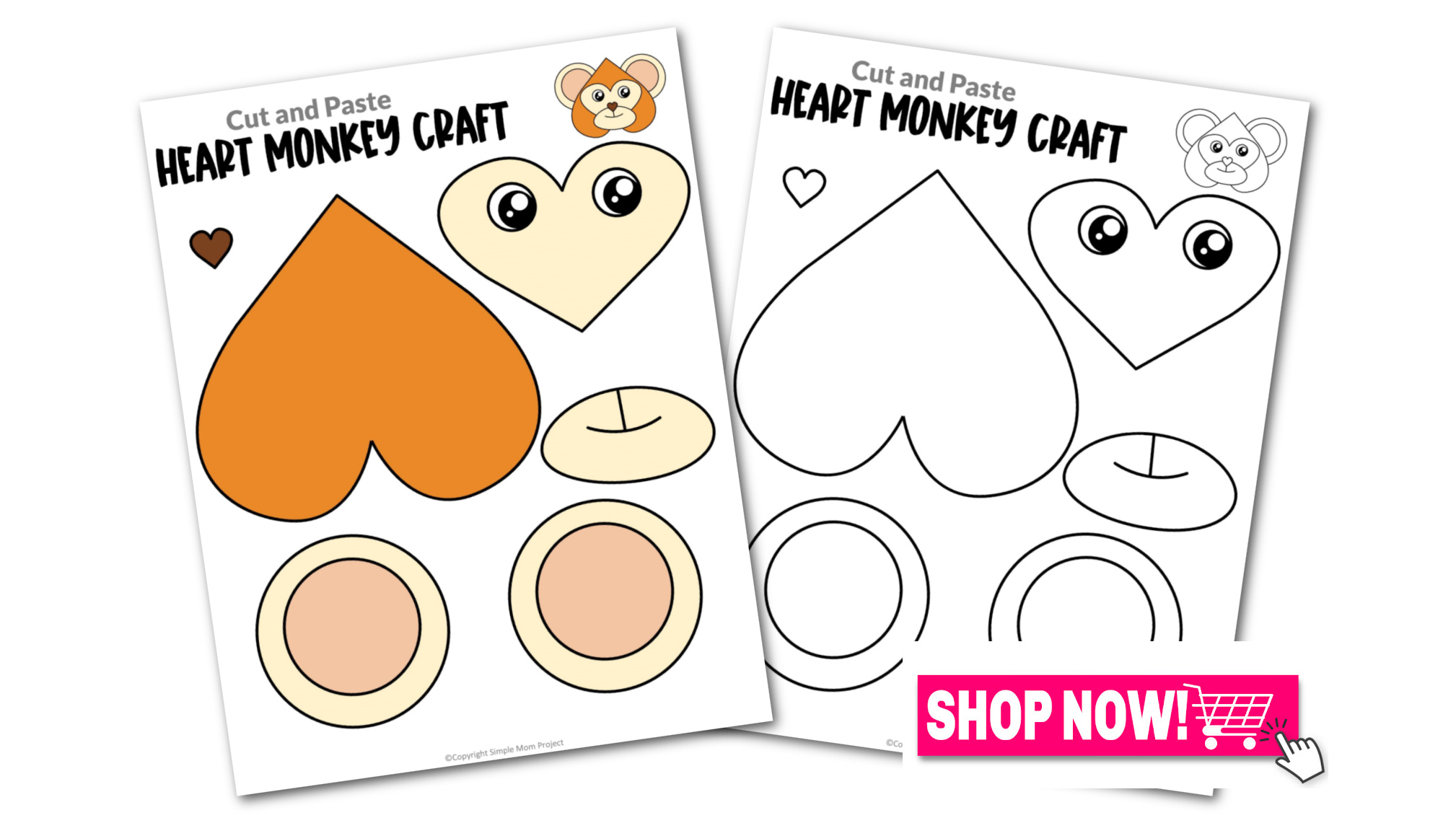 Prepare to have a blast as you complete this printable heart monkey craft template!
This heart-shaped monkey craft is a must-have on your children's favorites list, regardless of whether they enjoy animals or paper crafts.
To encourage kids to work on our printable templates, we've made sure that each one is fun and simple to use.
There will be two heart monkey templates to pick from as well.
Children are given the option to select either a black and white or a colored monkey template.
You won't have to worry about completing them because we'll provide step-by-step directions with actual images and a tutorial video!
The kids will certainly be fascinated by and interested in making crafts using this printable heart monkey template!
Need more adorable animal craft fun? Check out our packed list of heart animal crafts for simple craft fun with your little ones.  
When you have finished, be sure to share your creation on Simple Mom Project's Facebook Page and follow me on Pinterest!

Kaitlen D
More Printable Heart Craft Templates