Looking for some fun animal crafts to keep your kids busy?
We've got you covered!
Today, we are going to share this simple printable monkey paper bag puppet template suitable for kids of all ages.
Making preschool crafts like this are a great way for children to develop their fine motor skills, decision-making, focus and creativity.
The most fun part is, there's the black and white monkey template where your child can fill in with different colors!
Then, there's the colored monkey template to practice your child's scissor skills.
You don't have to worry about complicated steps or tracing your own monkey, everything is ready for you in just a few clicks.
We included a simple step-by-step instructions and tutorial video in this post on how to build your own monkey paper bag puppet craft.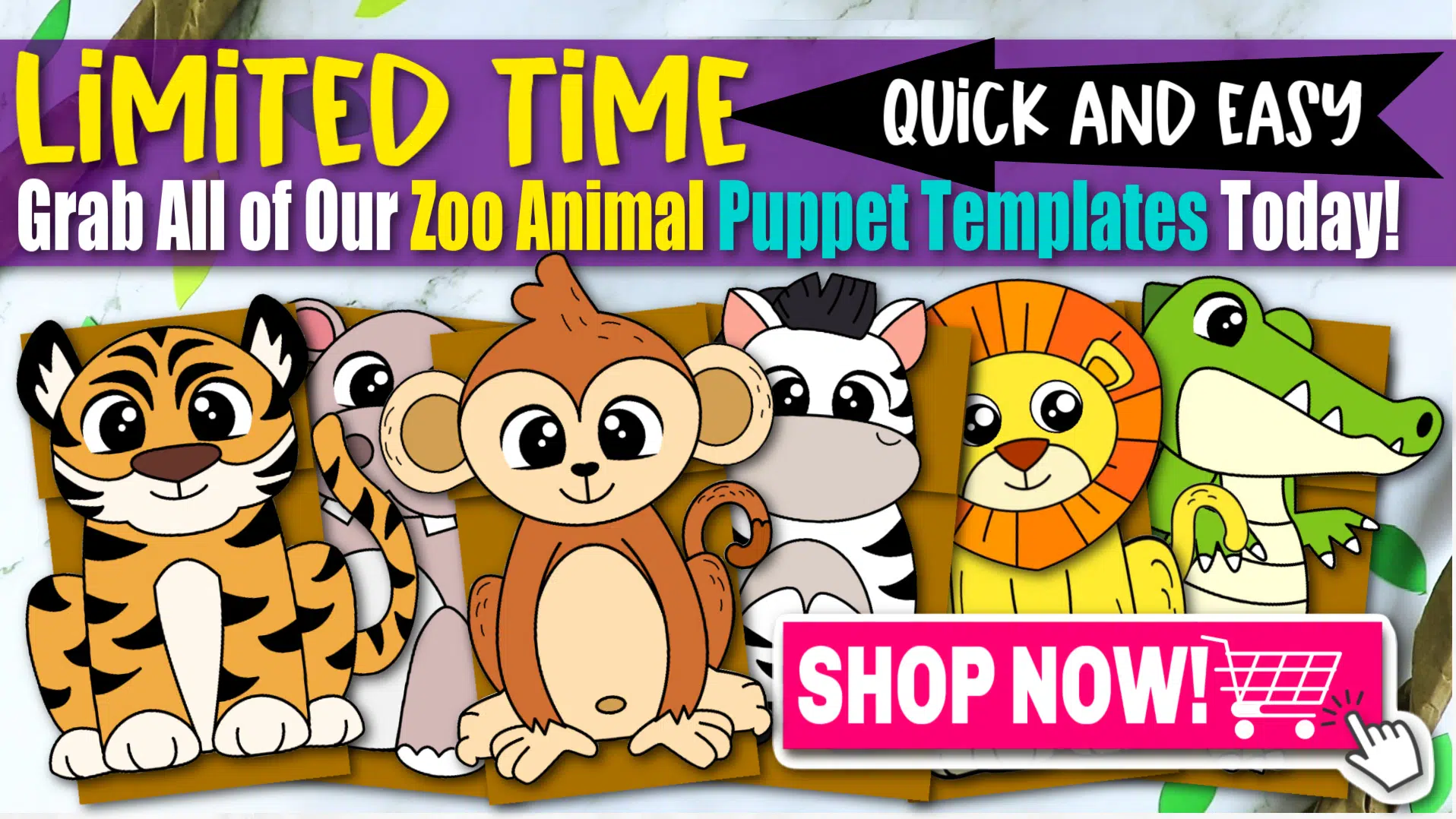 *By the way, this post may contain affiliate links which means I may receive a small commission at no additional cost to you if an item is purchase through that link. For more information, click here.*
Printable Monkey Paper Bag Puppet Craft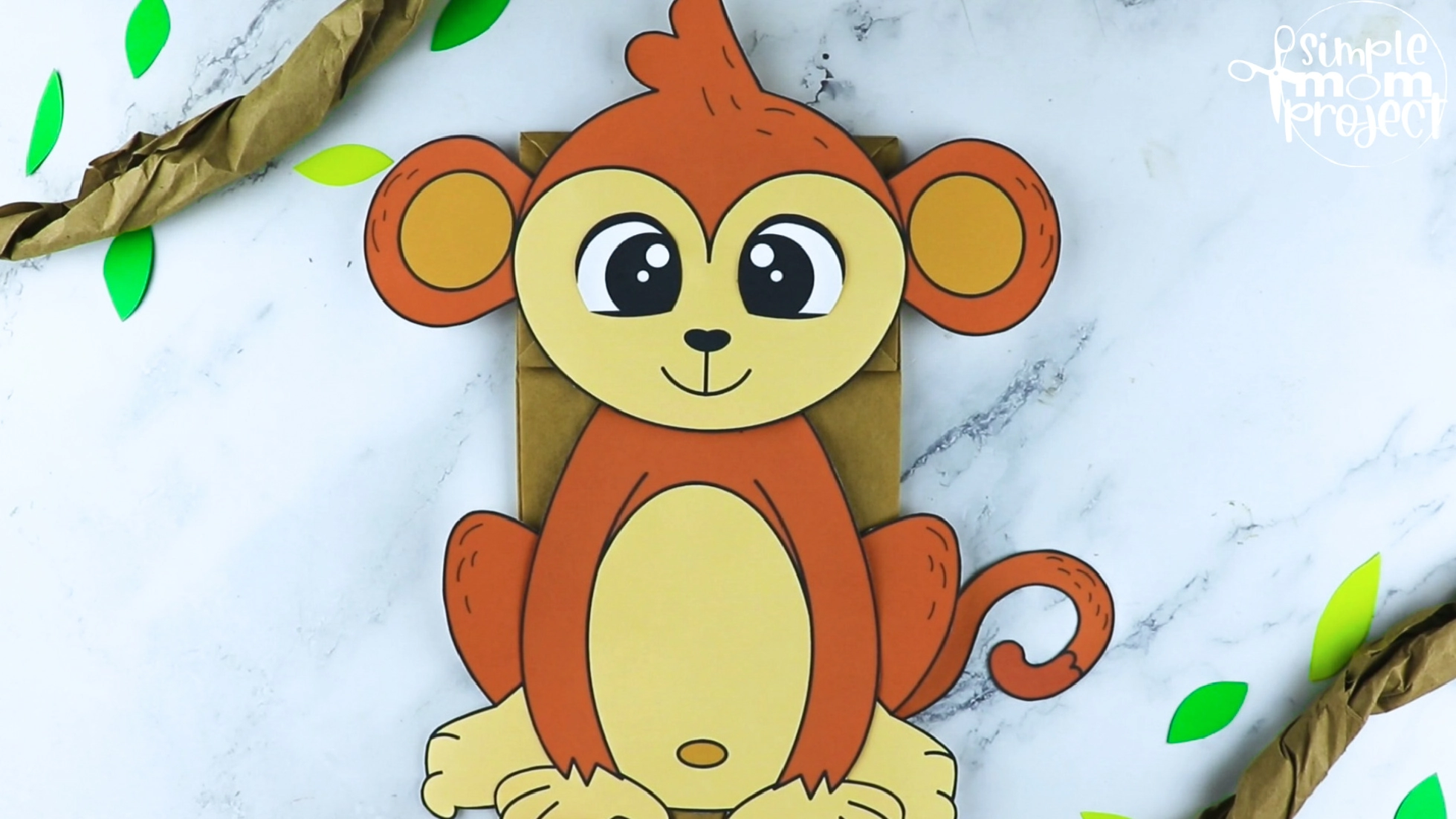 Monkey Craft Supplies Needed
Need more crafty fun? Check out our Letter M Craft, Alphabet Crafts and Monkey Mask
.
 T
hey are perfect for those days when staying indoors is the only thing your family can do!
Ideas for Easy Preschool Paper Monkey Craft
We list down a few great craft ideas on how to maximize the use of this simple printable monkey paper bag puppet template in your daily life with the kids.
1. Amazing Monkey Facts for Kids
If you plan to study the animals with your preschooler, be sure to include this basic printable monkey paper bag puppet template.
While your little one is busy coloring, cutting and sticking the patterns together, gather some interesting facts about monkeys.
Monkeys are intelligent and social animals.
Did you know that there are around 260 different species of monkeys in the world?
Some live in trees, while others live on the ground.
Did you know that monkeys are primates?
Which means, this type of mammal uses its fingers and thumbs to hold things.
Did you know that monkeys are divided into two different groups?
Can you guess what these are? You're right!
It's the Old-World Monkeys that live in Africa and Asia, and New World Monkeys that live in South America.
Share these facts to your little learner while using this monkey hand puppet template.
2. Best Children's Books About Monkeys
It's important to motivate our children to read at an early stage.
Reading helps them with language and speech development.
It's better to choose books with many pictures so your child can point and name them.
If you're trying to find great books about monkeys, here are a few lists of my child's favorite books that can be paired with this fun printable monkey paper bag puppet.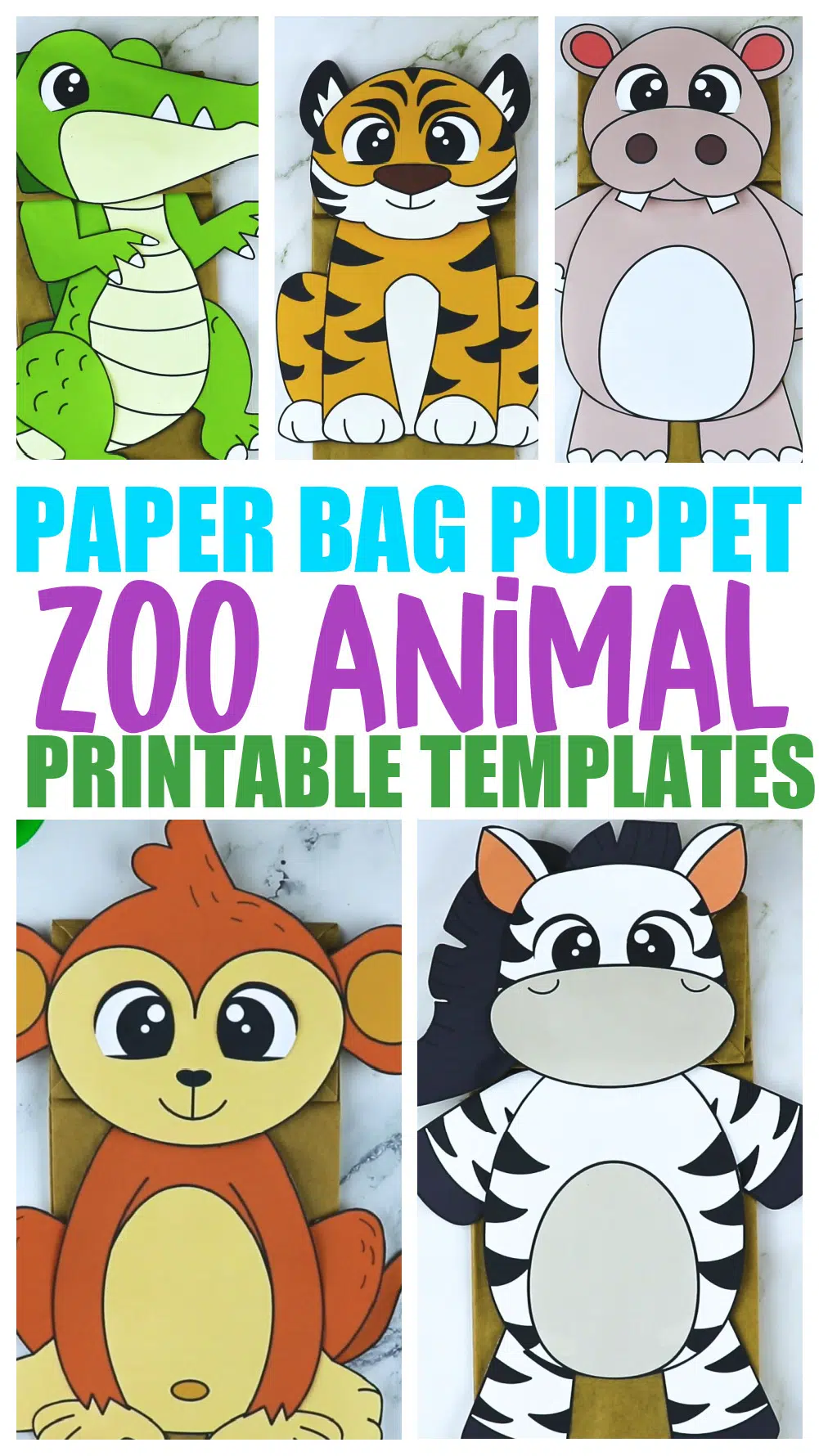 3. M is for Monkey
This easy monkey template is perfect for teaching your kids the alphabet letters.
Print a letter M on a large sheet of paper and stick it on the lesson board.
Teach them what letter "M" sounds like, then ask them what other words start with letter M.
Make sure to do it in a fun way with the help of this little monkey hand puppet craft.
Children can develop skills much faster when they are having a great time.
Once your child is already familiar with the sound, provide tracing letter M worksheets to improve their writing skills.
4. Fun Family Puppet Show
Making this simple DIY printable monkey paper bag puppet template creates a special bond for the whole family.
Enjoy designing your own puppet craft by combining it with common items such as paper plates, colorful paper, glitters, sequins and more.
Once you're finished, hold a mini puppet show in your home.
Encourage your kids to come up with dialogues and use their imagination in making scenarios.
Kids can express themselves while communicating to the monkey puppet craft.
It's a great way to boost your child's self-confidence.
For more easy printable paper bag puppet crafts, try these:
All of these awesome monkey craft ideas are very easy and would work well for toddler, preschool or kindergarten.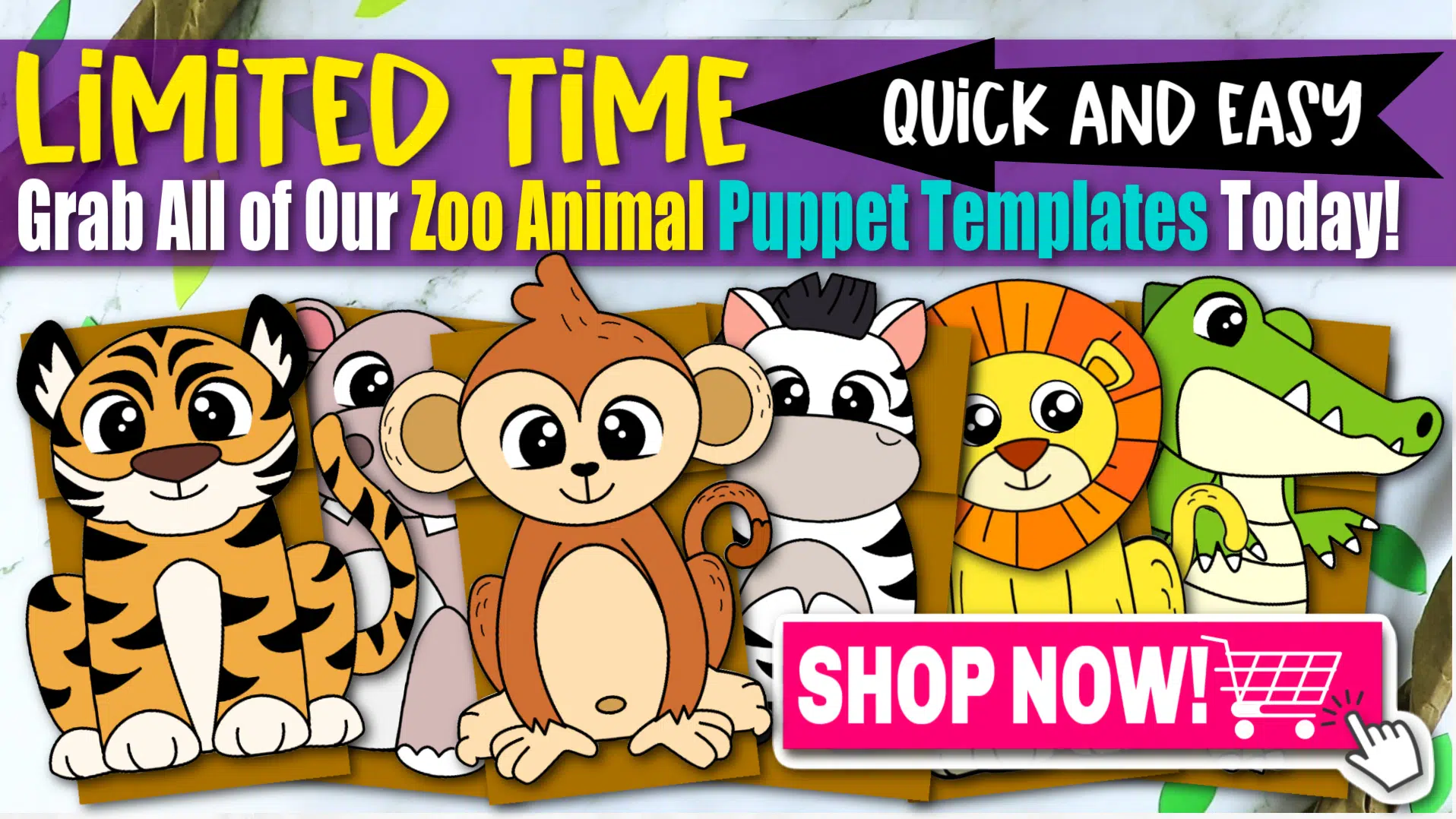 Monkey Paper Bag Puppet Instructions
Ready to create your own little monkey paper bag puppet?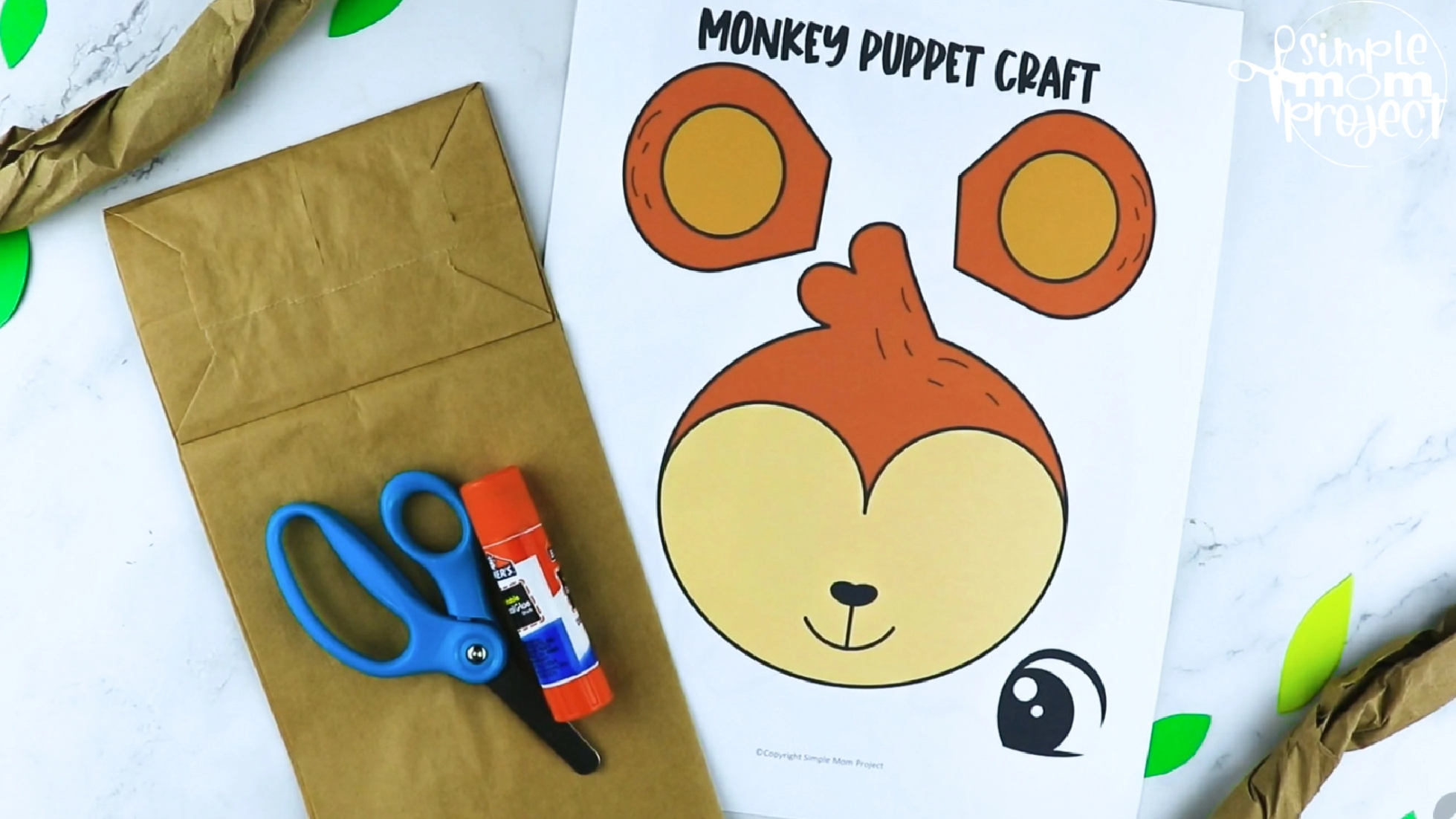 Gather all the simple craft materials that you think you'll need in this fun activity.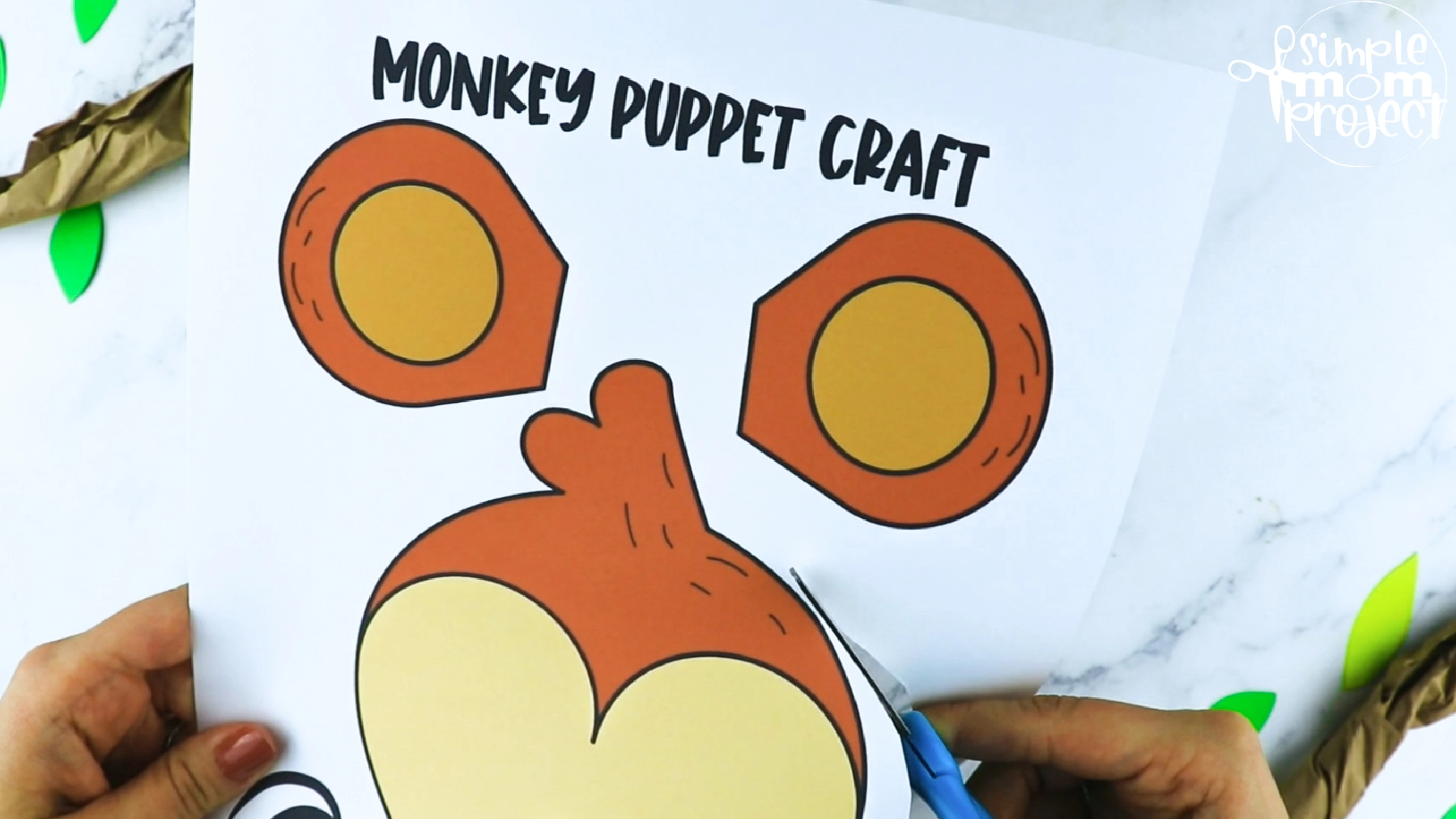 Let your child pick which of these two easy monkey templates they like to make first.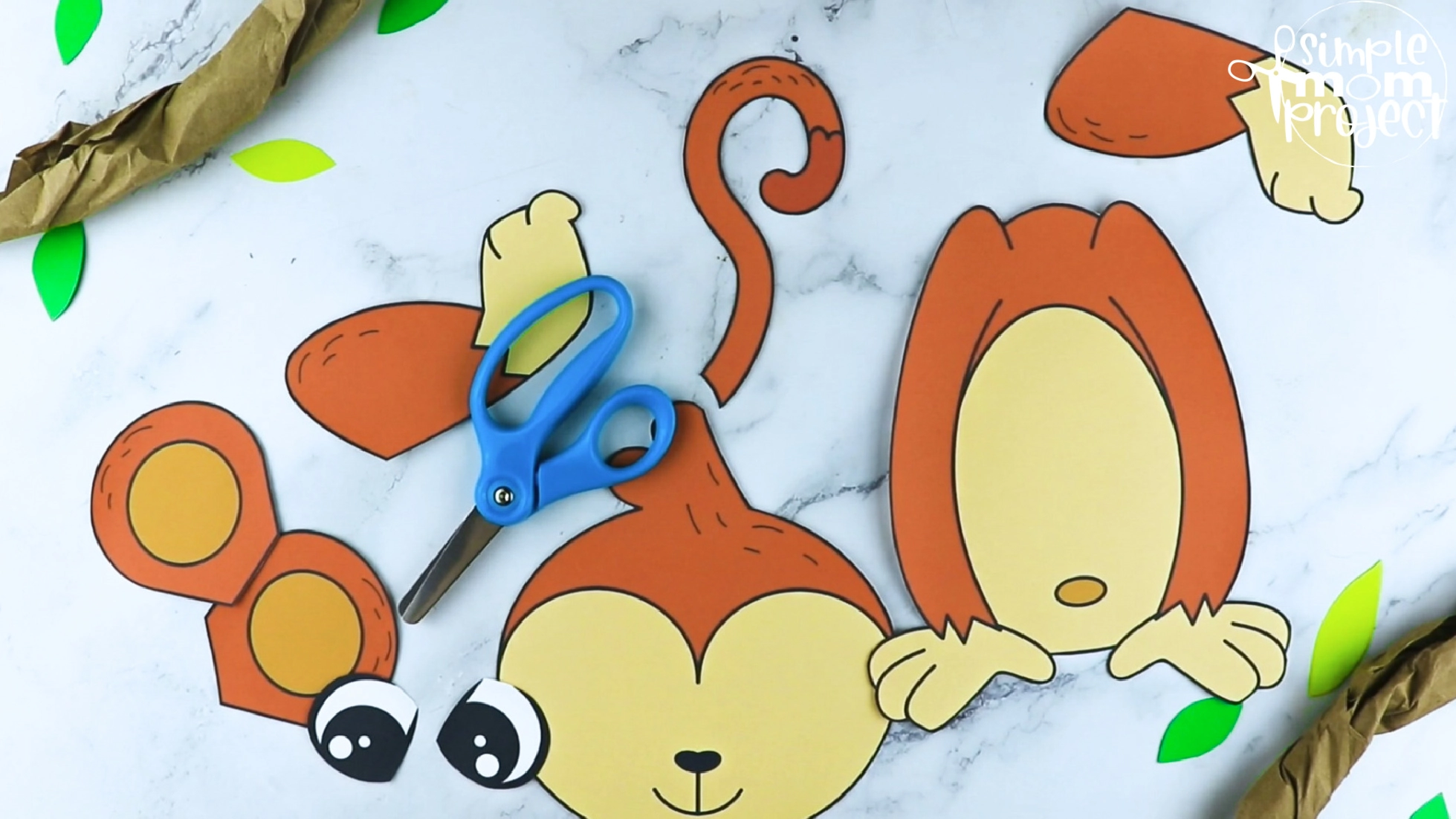 If your child is already familiar with scissors, encourage them to cut along the pattern lines.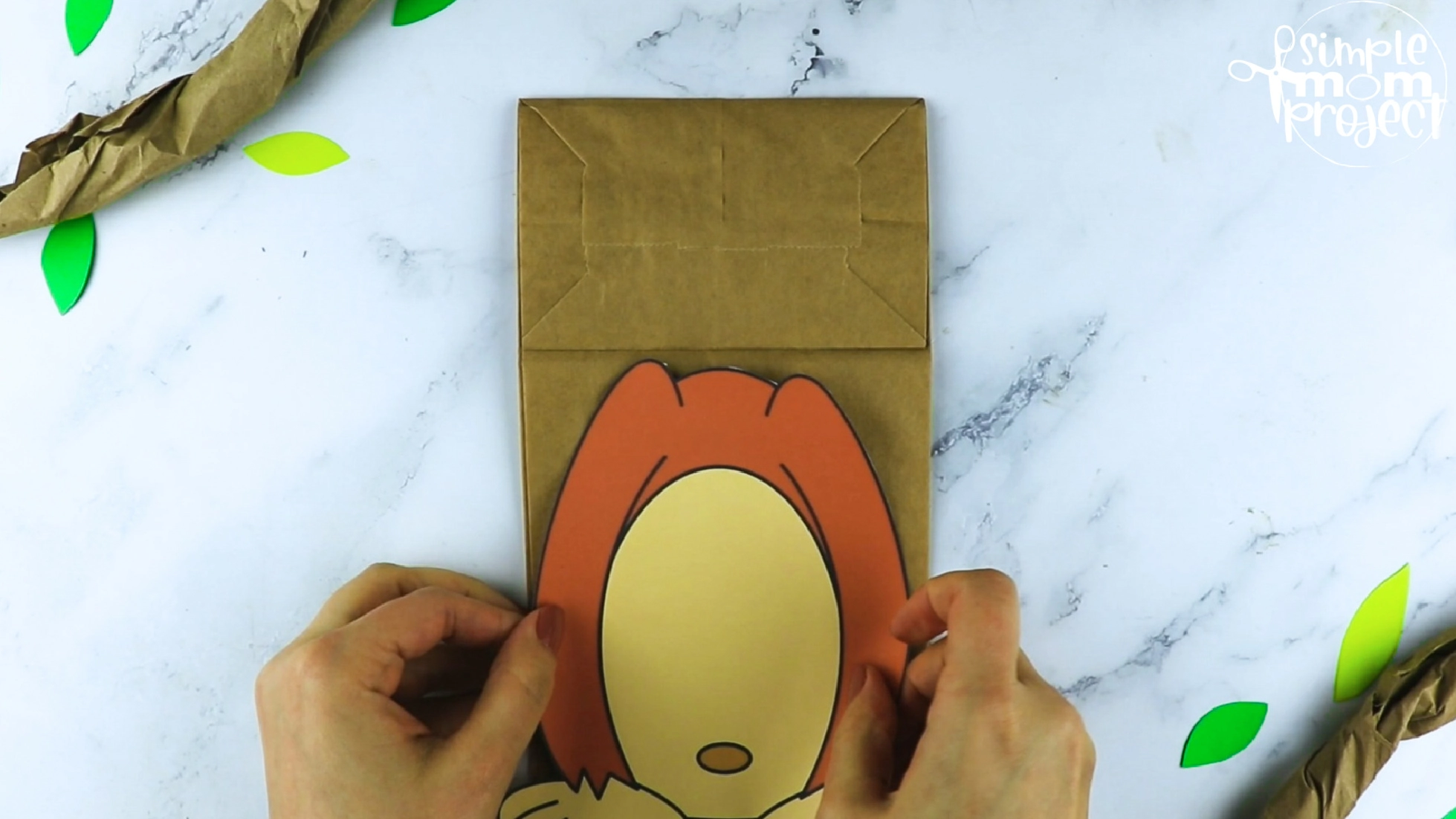 Start gluing the monkey's body onto a paper lunch bag.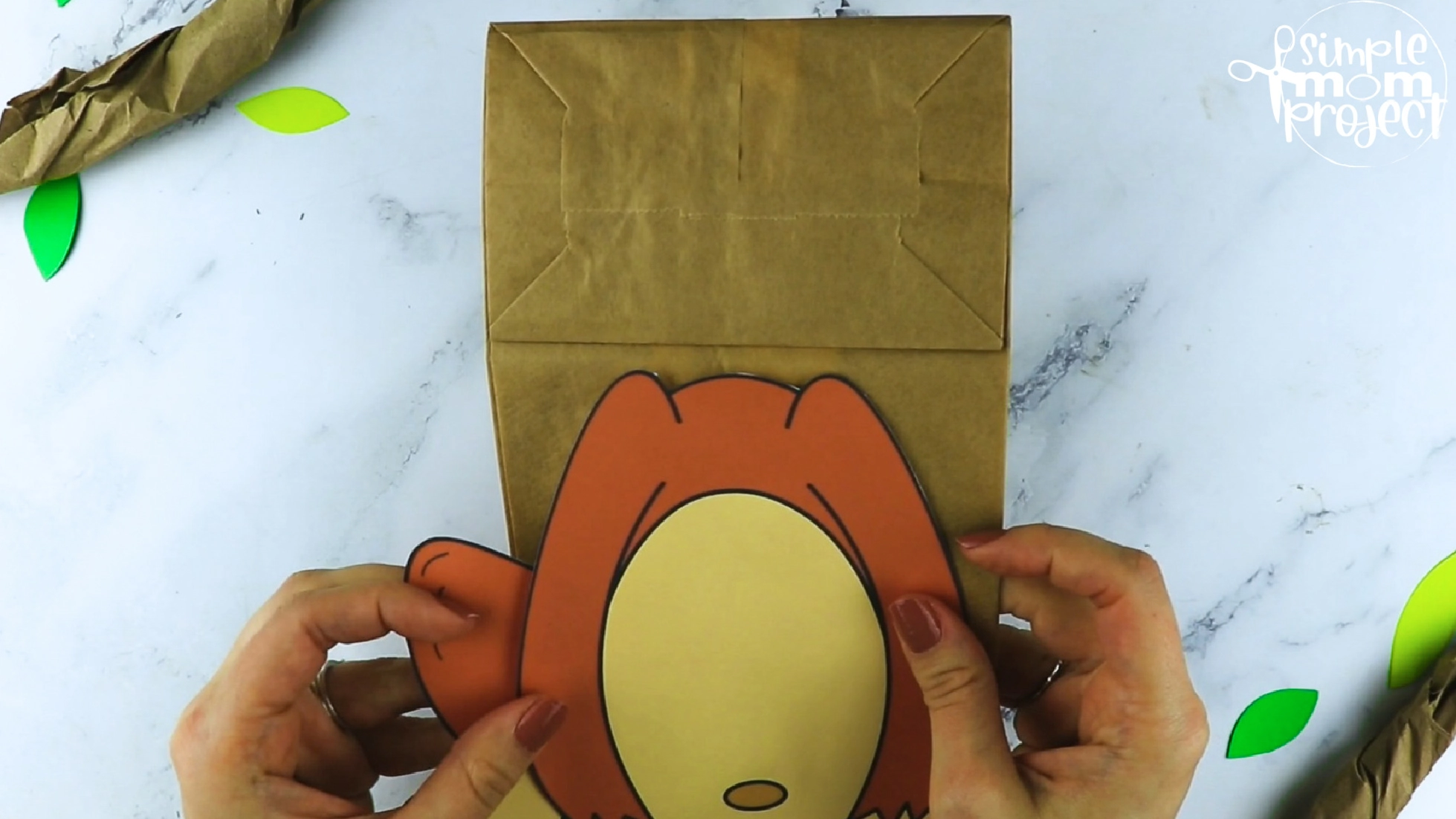 Next, glue on the legs and head of the monkey.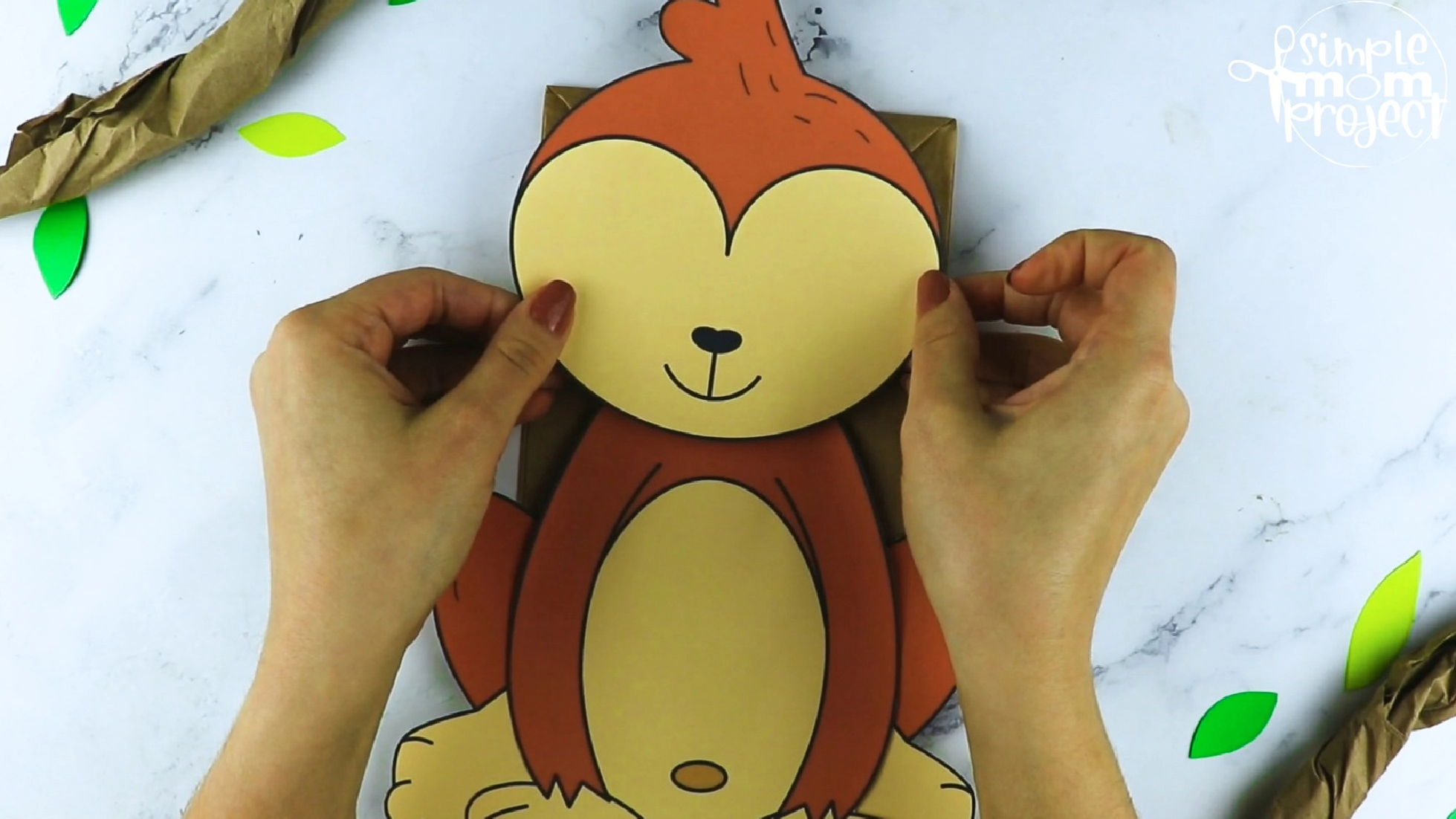 Attach the ears on each side of the head.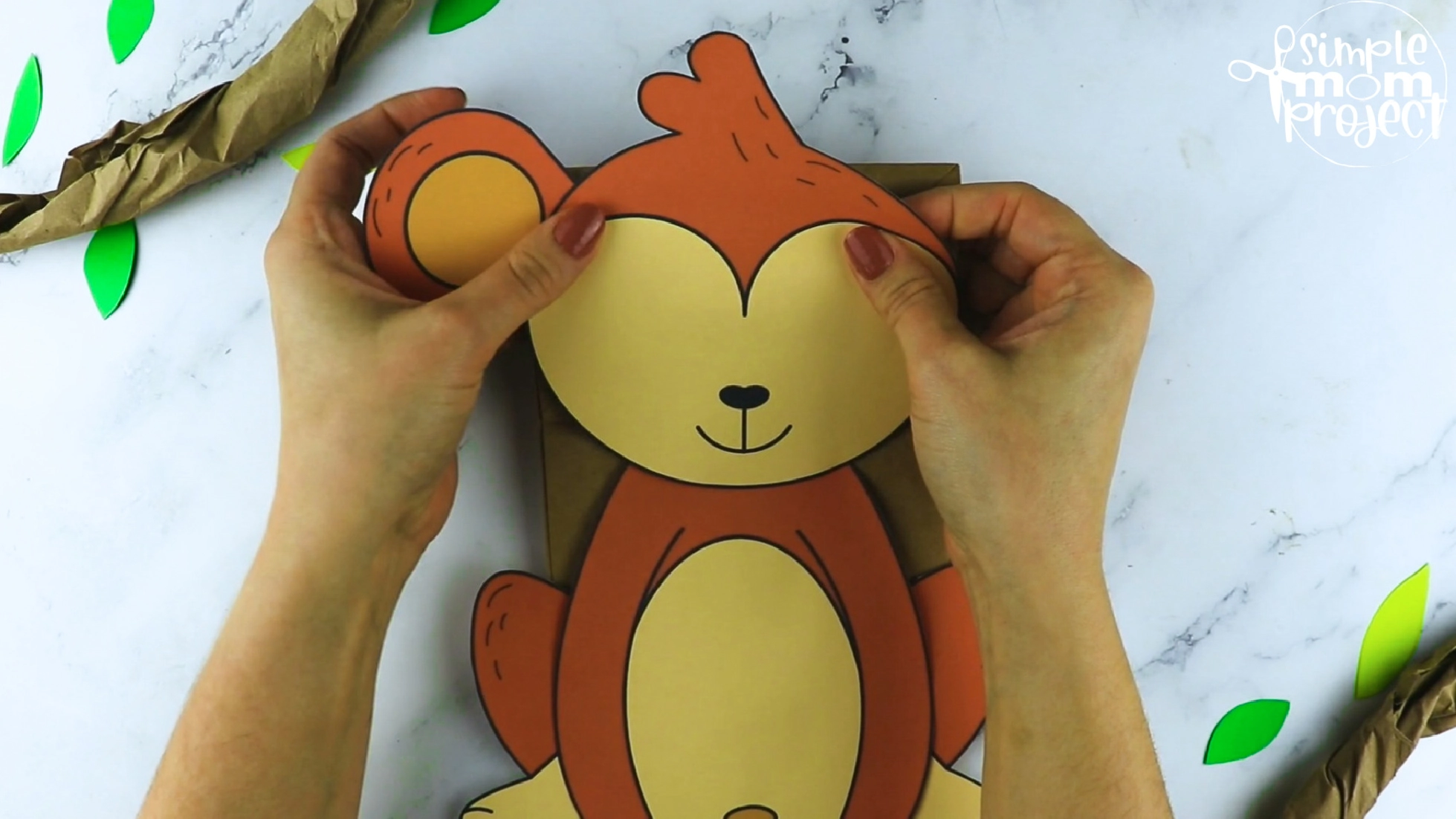 Stick the adorable eyes of the monkey.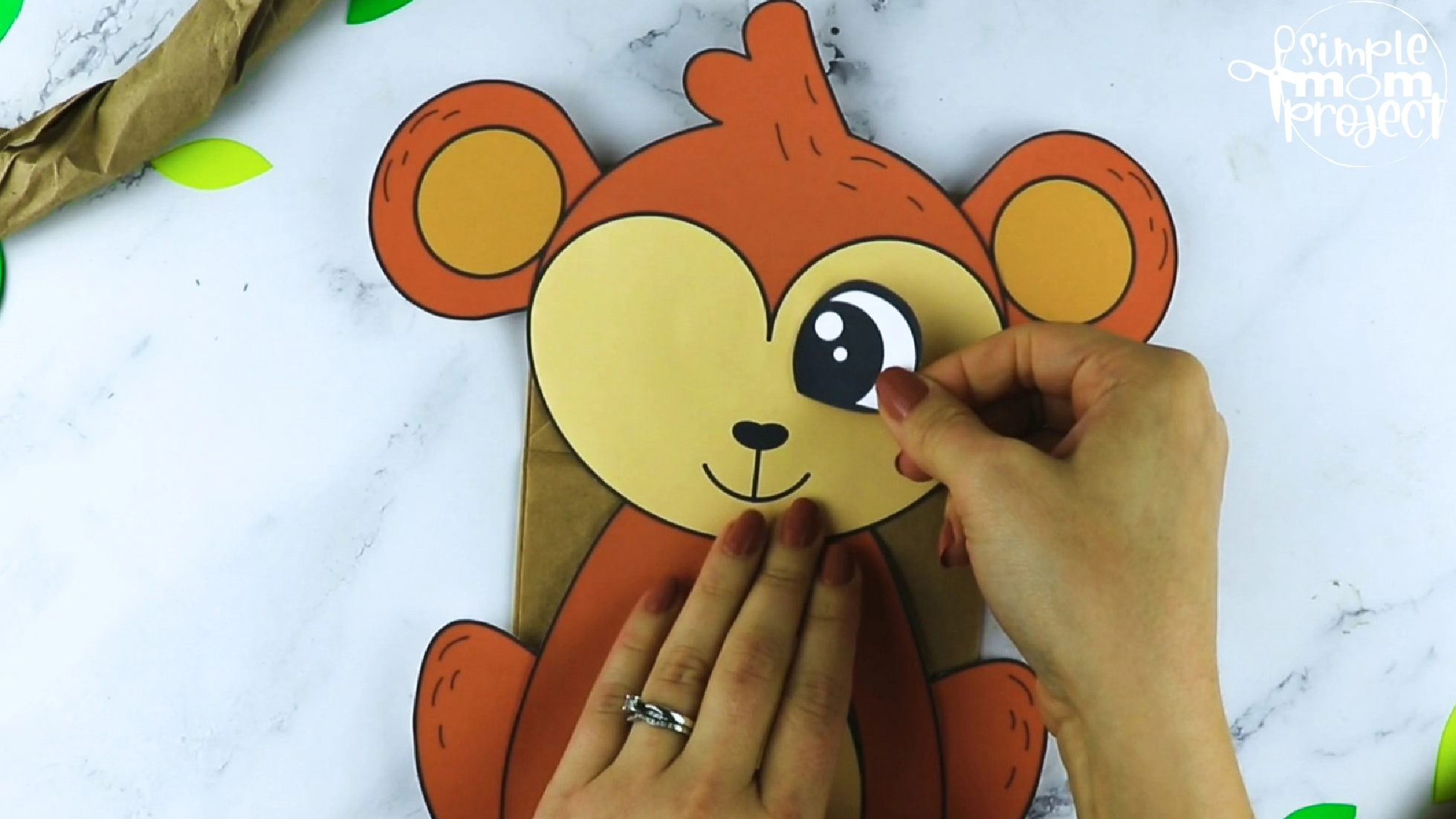 Lastly, attach the tail at the back of the body.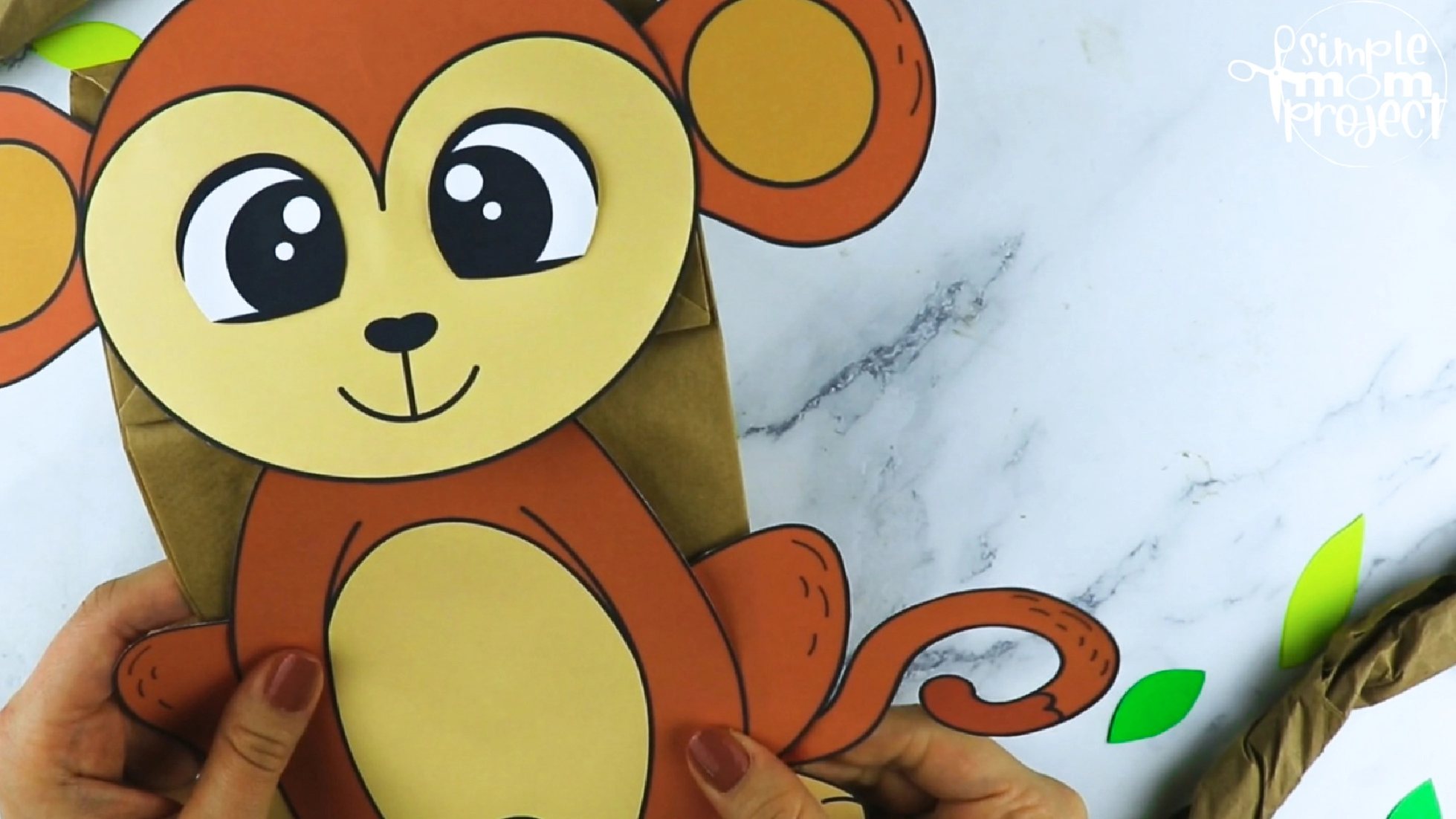 Now your kids have a cute monkey paper bag puppet they can play around with!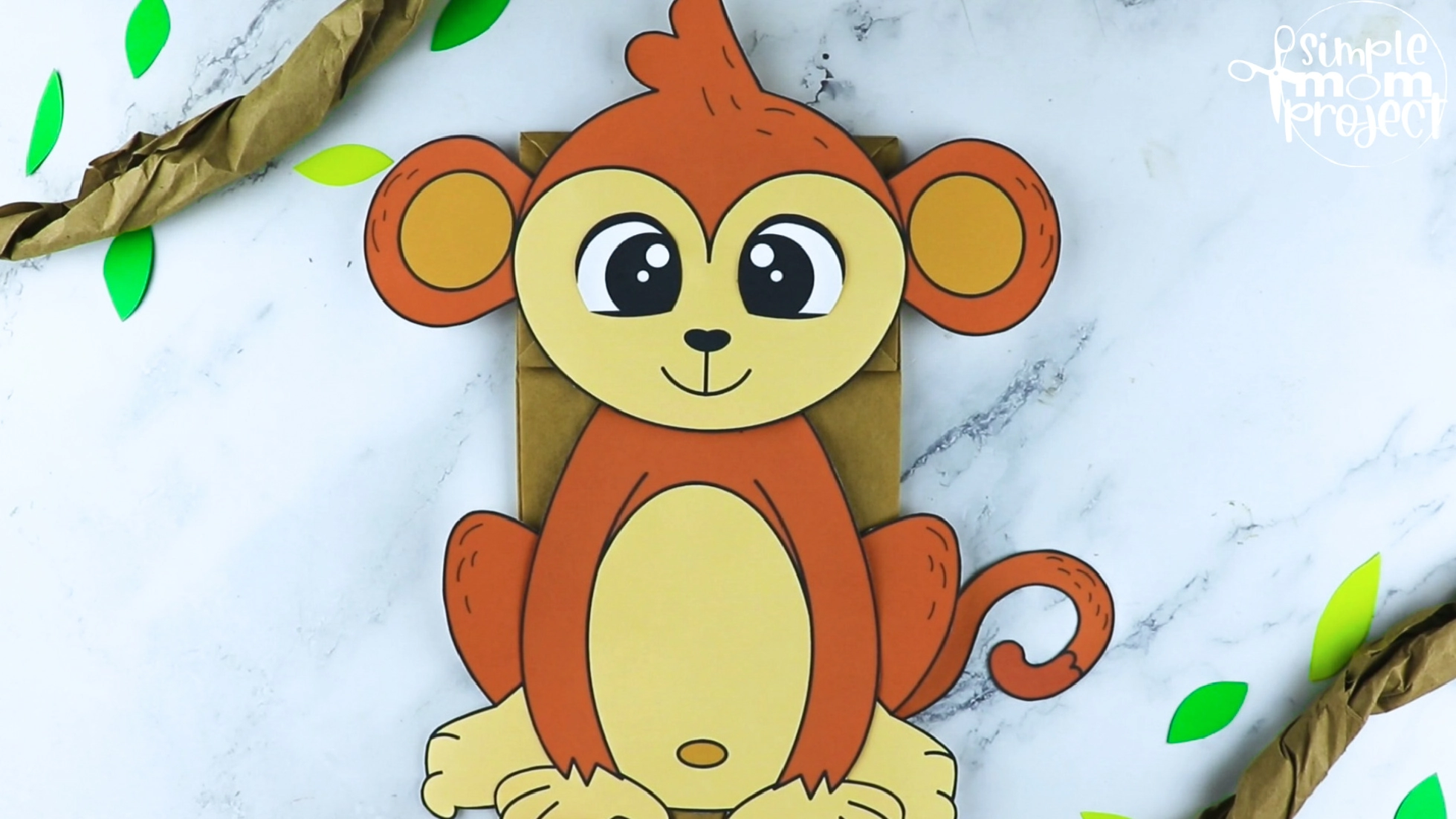 More Options to Choose:
You can print the blank version and trace the cut outs on card stock paper for a sturdier monkey paper bag puppet craft,
Print the monkey template in color for a simple and easy rainy day craft or,
Print the blank monkey template and use it as a fun coloring sheet activity and then glue the pieces of the monkey craft together.
Printable Monkey Paper Bag Puppet Template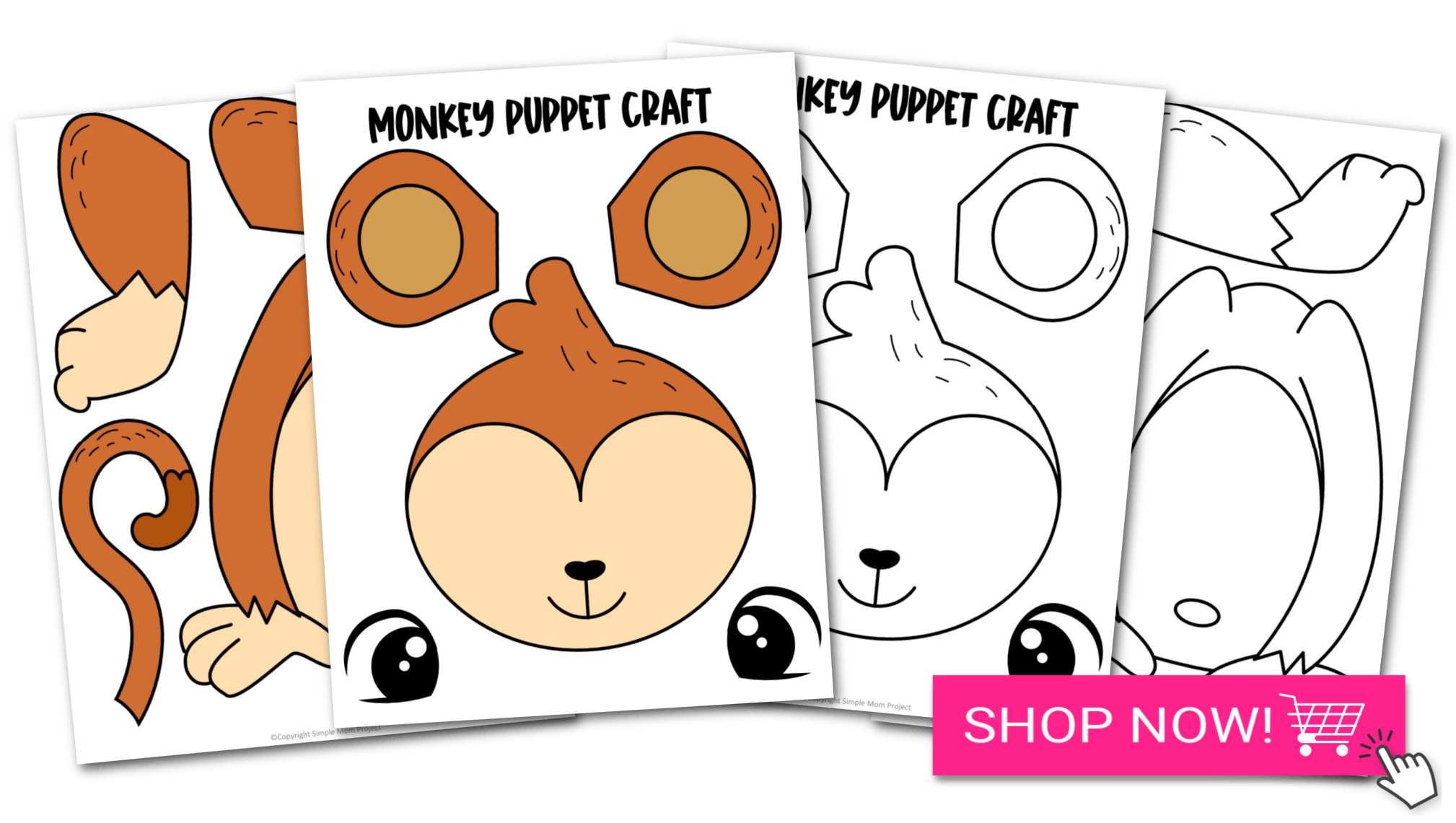 Keep your little kids busy during the weekend or school break using the two different versions of this preschool printable monkey paper bag puppet template.
We got the basic black and white monkey drawing with no color and the easy cut-and-paste colored monkey outline template.
Don't forget to share your learning plans in the comments.
Need more puppet fun? Check out our packed list of paper bag puppets for simple craft fun with your little ones.  
When you have finished, be sure to share your creation on Simple Mom Project's Facebook Page and follow me on Pinterest!

Kaitlen D.
More Fun Printable Craft Templates