Want to keep your children busy and creative anywhere, anytime?
Let your little one experience the beauty of the jungle by giving them this free printable lion craft template.
Making this easy free printable lion craft template will encourage your child to improve their motor skills, increase creativity, familiarize about the zoo or jungle animals and learn the alphabet, specifically the letter L.
What are you waiting for?
Invite your family members and friends to come over for a fun printable lion craft template bonding activity during the weekend.


Need more crafty fun? Check out our Lion Mask Craft, Giraffe Craft and Zebra Craft.
 T
hey are perfect for those days when staying indoors is the only thing your family can do!
*By the way, this post may contain affiliate links which means I may receive a small commission at no additional cost to you if an item is purchase through that link. For more information, click here.*
Free Printable Cut and Paste Lion Craft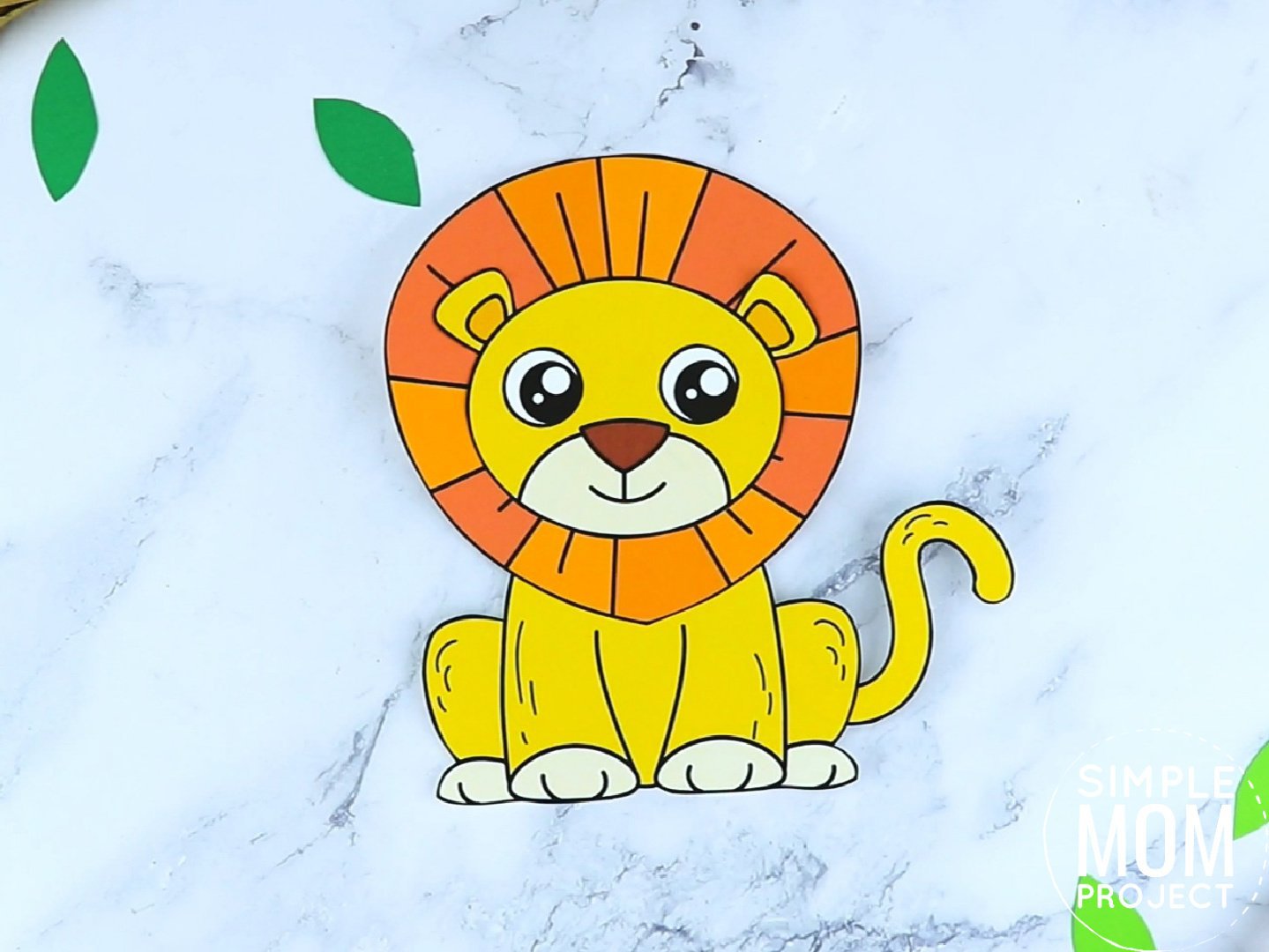 Ideas for Easy Preschool Paper Lion Craft
We are happy to share with all of you these fantastic ideas on how to include this free printable lion craft template in your everyday life with the kids.
1. King of the Jungle Facts
If your children are fans of Disney's The Lion King, they will definitely have a great time making this preschool printable lion craft template!
Do you know any facts about lions?
If none, here are some cool facts that you can share with your little learners.
Ever think about how powerful the lion's roar?
It can be heard up to 8 km away.
Lions love to rest and relax.
Did you know that lions are the laziest of the big cats?
They usually spend 16 to 20 hours a day sleeping and resting.
Did you know that a lioness usually gives birth to between one and four lion babies?
Baby lions are called cubs and they become fully grown between 5 and 6 years.
This simple activity can also be part of your preschooler's lesson plans.
2. Children's Books About Lions
My children love watching Disney movies every weekend, their favorites are Simba and Nala from The Lion King.
They also love to sing along with Timon and Pumbaa.
Once your little one is done making this easy free printable lion craft template, read a story book to them before going to bed.
Here are some of the few lists of children's books about lions that we recommend.


3. DIY Lion Mask Craft
We love it when we come up with an easy DIY craft after making this cut and paste printable lion craft template.
We decided to make a DIY lion mask craft using a paper plate, construction papers, glue and scissors.
Carefully cut the center out of the paper plate.
Cut out some long strips on yellow and orange construction papers.
Glue it around the edge of the paper plate, make sure to leave the open whole for your child's face.
It's really easy to make yet so adorable!
Your toddler will surely enjoy playing with this simple lion mask craft.
4. Easy Lion Handprint Art
Turn this cute printable lion craft template into an easy lion handprint craft which you can also use to teach your little learners on how to count.
Trace your child's hand onto a yellow, orange or brown construction paper and cut it out.
From the free printable lion craft template, cut out the head and attach it onto the thumb area of the handprint.
Draw the lion's tail on a piece of paper and glue it to complete the masterpiece.
We are confident that your toddler, preschooler and kindergartener will gain a lot of knowledge and skills in making this simple free printable lion craft template.


Lion Craft Supplies Needed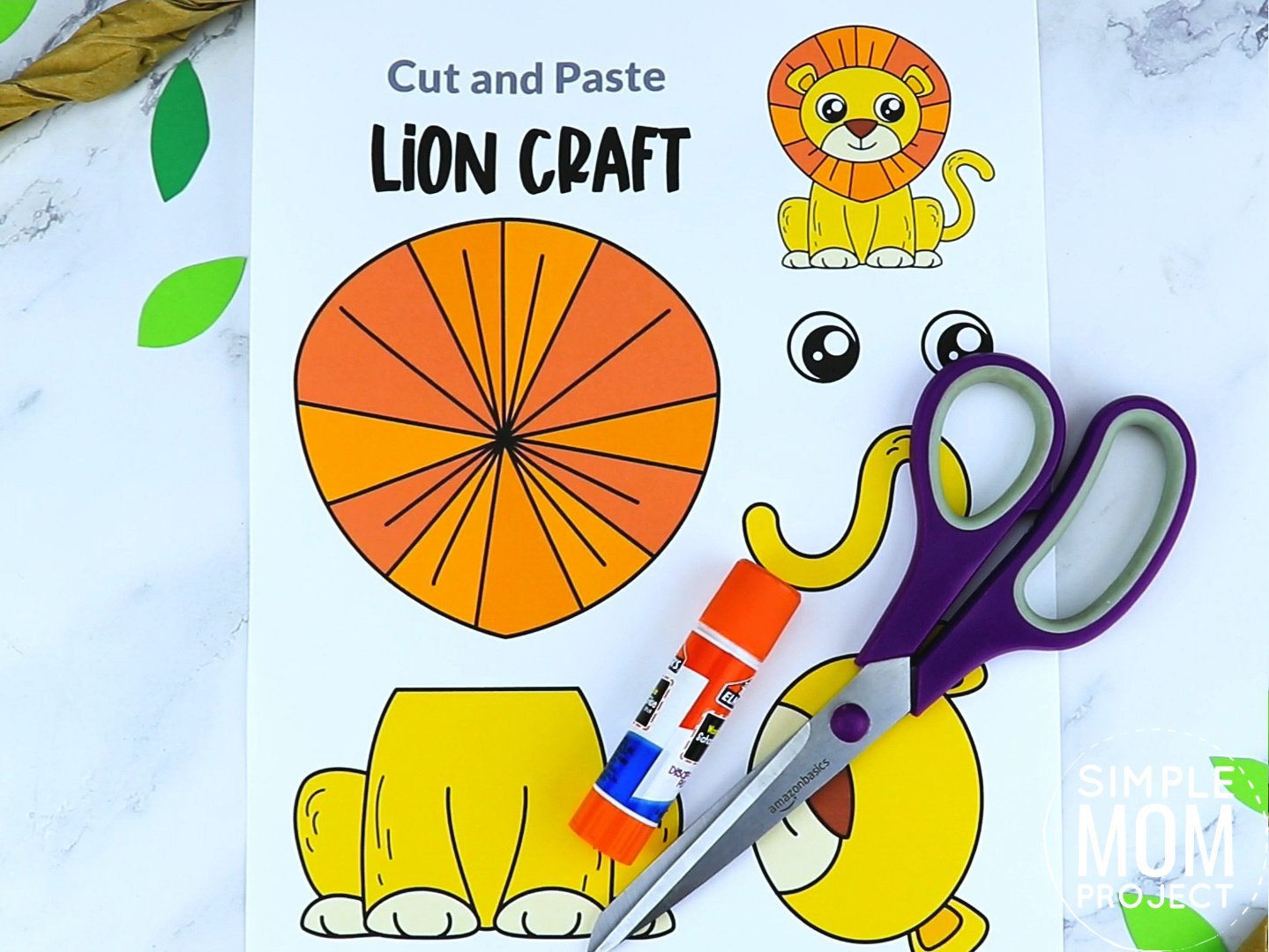 Printable Lion Template (FOUND AT THE BOTTOM)
Keep scrolling to get your very own lion craft today and start with your little ones and their lion craft buddies today!
Lion Craft Instructions
Let's grab all the simple craft materials because we're about to have a roaring good time with the kids.
Download and print which version your child chose.
We have the black and white line drawing or the colored one.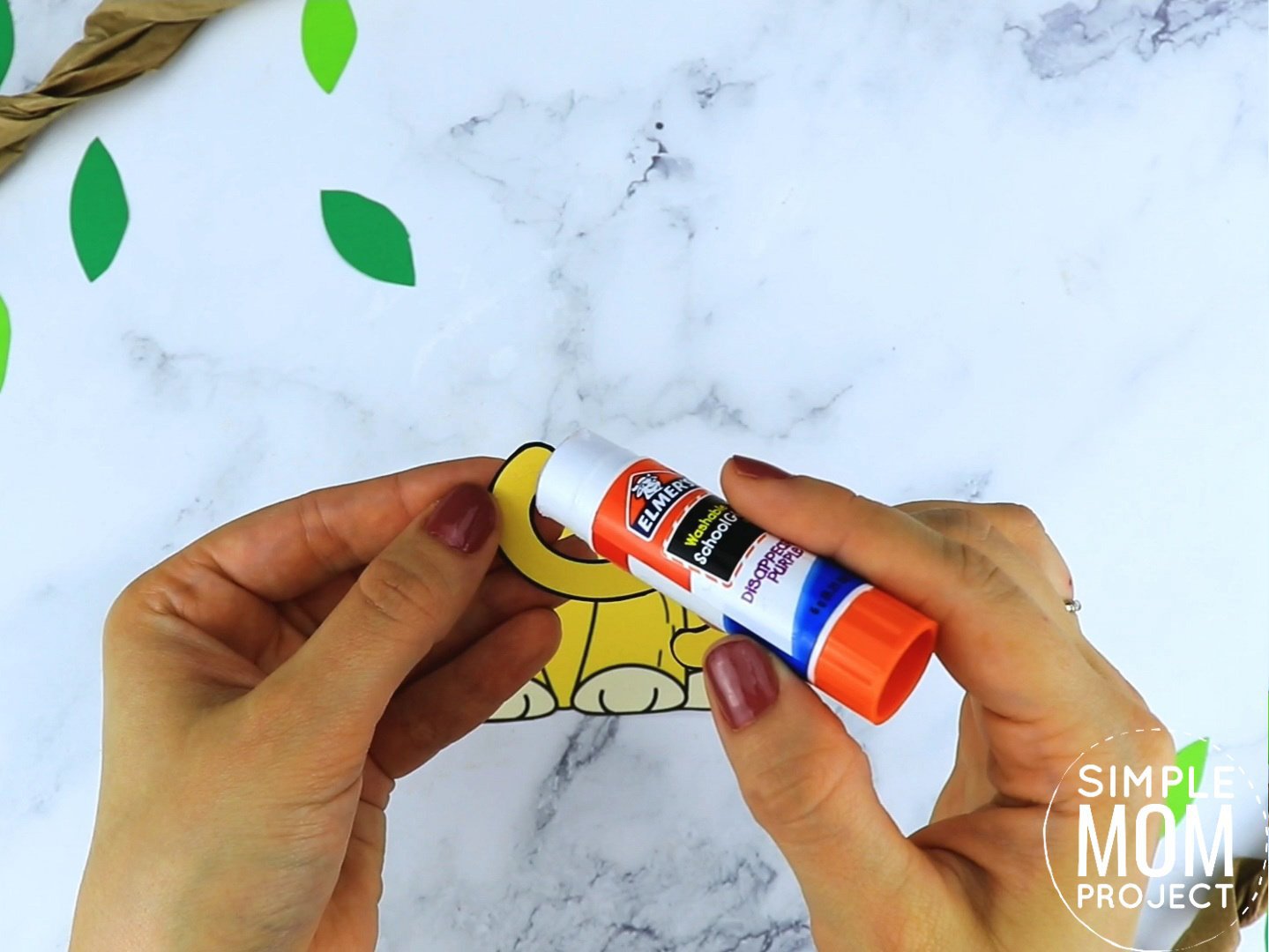 Let your preschooler work on those scissor skills by cutting this free printable lion craft template into individual sections.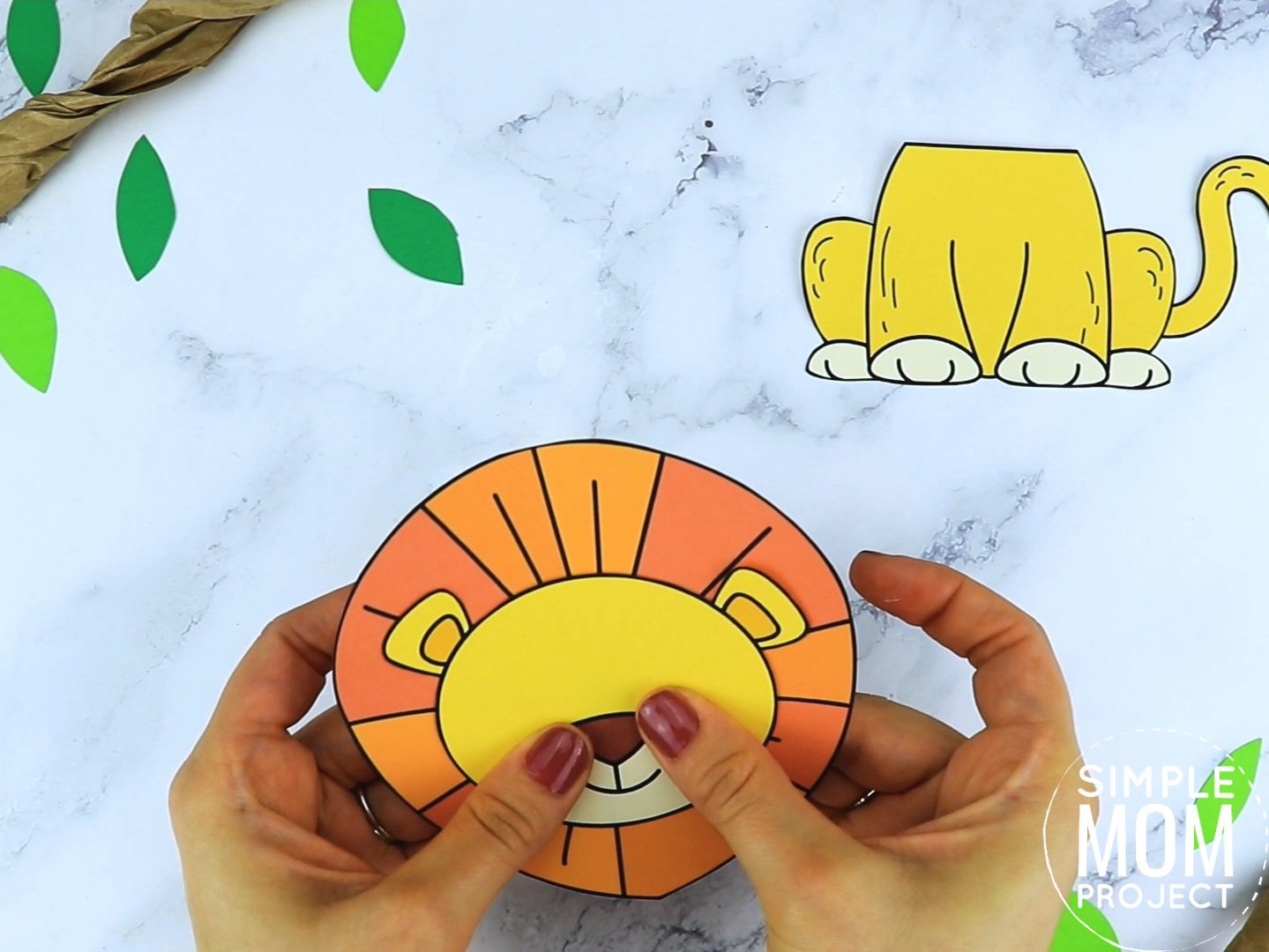 First, glue the tail at the back of its body.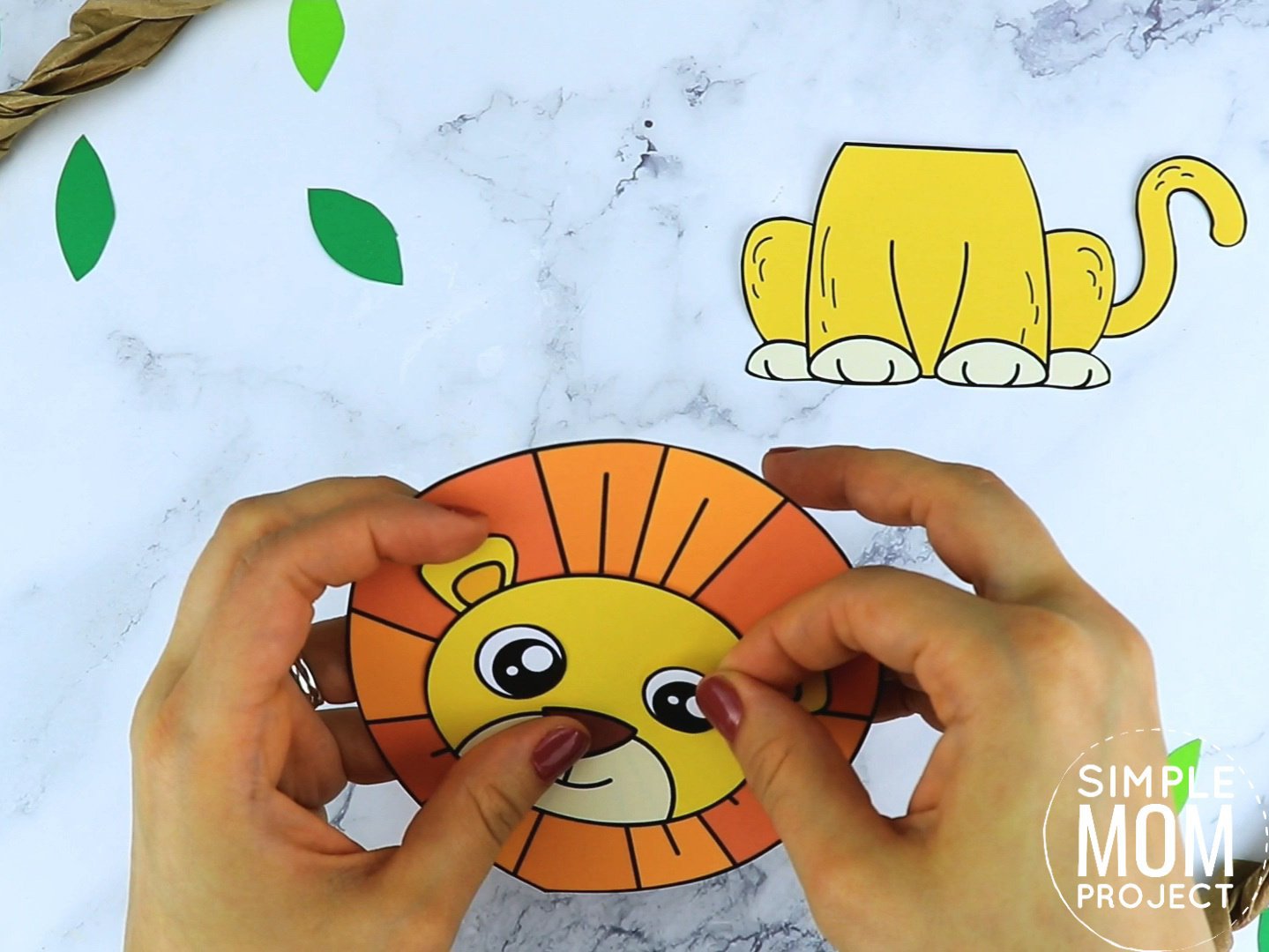 Attach the lion's face in the middle of the lion's mane.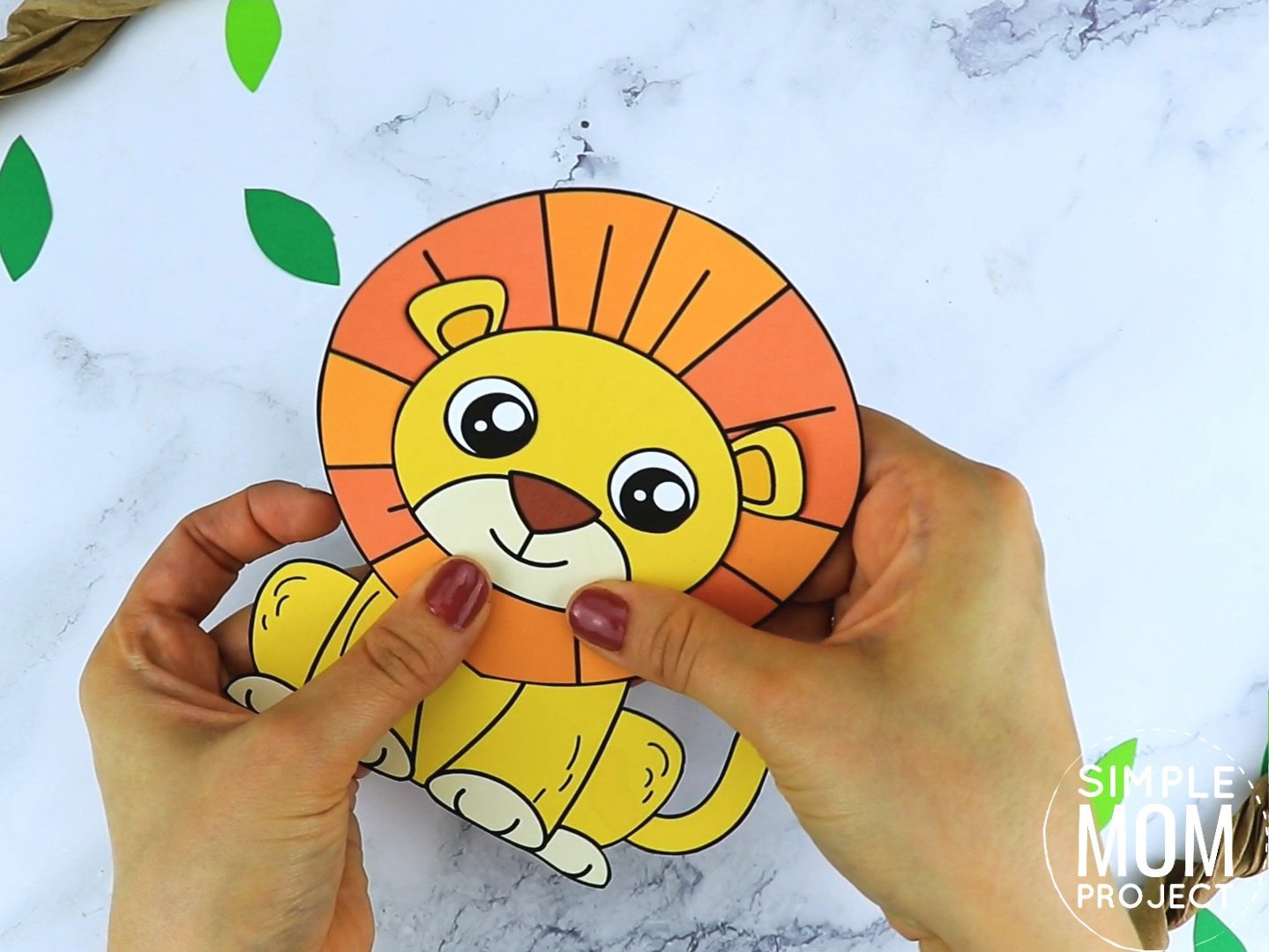 Complete its face by gluing its adorable eyes. Then, glue the lion's head on top of its body.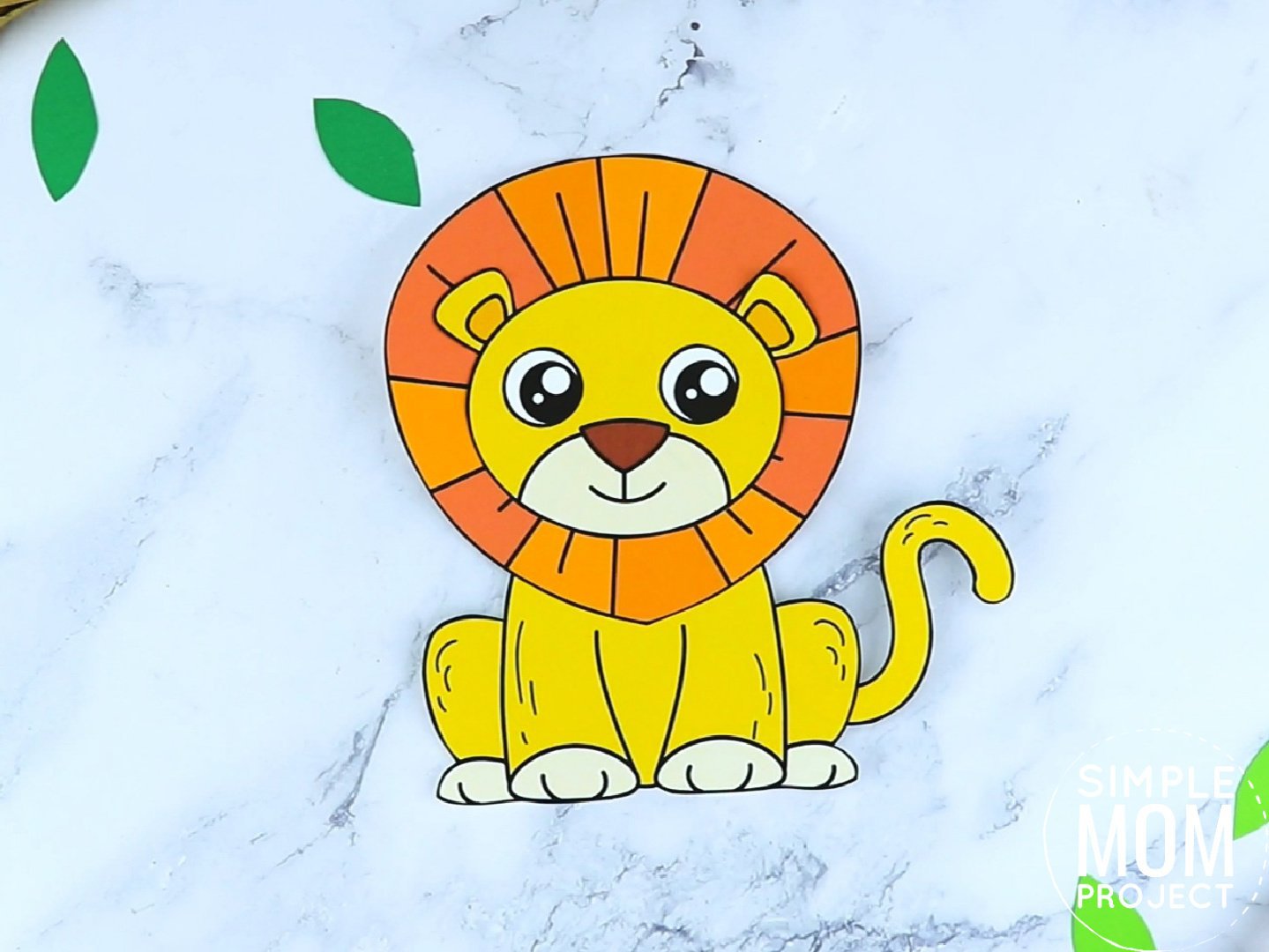 Your very own cute little lion craft is ready to roam the jungle.
More Options to Choose:
You can print the blank version and trace the cut outs on card stock paper for a sturdier lion craft,
Print the lion template in color for a simple and easy rainy day craft or,
Print the blank lion template and use it as a fun coloring sheet activity and then glue the pieces of the lion craft together.
Free Printable Lion Craft Template
Why choose if you can print the two versions of this free printable lion craft template for your toddler, preschooler or kindergartener.
We got the simple plain lion craft drawing version where they can fill it up with color and the colored lion craft template where they can directly cut and paste it.
Don't forget to share your learning plans in the comments.
Need more safari animals fun? Check out our packed list of safari animals for simple craft fun with your little ones.  
When you have finished, be sure to share your creation on Simple Mom Project's Facebook Page and follow me on Pinterest!

Kaitlen D.
More Safari Animal Crafts