Every week brings a new letter of the alphabet!
This printable letter E for elephant coloring page is a great way to start your learning week.
Elephant is a word that begins with the letter E.
Elephants are the best animals to represent the letter E.
If your toddlers and kindergarten children like learning about the ABCs by watching Elmo from Sesame Street, you'll want to include this printable letter E coloring page in your lessons!
With these interesting and interactive printable letter E coloring page ideas that you can work on with the whole family, you won't have a dull week!
This printable letter E for elephant coloring page includes activities that will help your children improve their alphabet vocabulary, fine and gross motor skills, and creativity.
Continue reading for more ideas that are simple to implement and a lot of fun!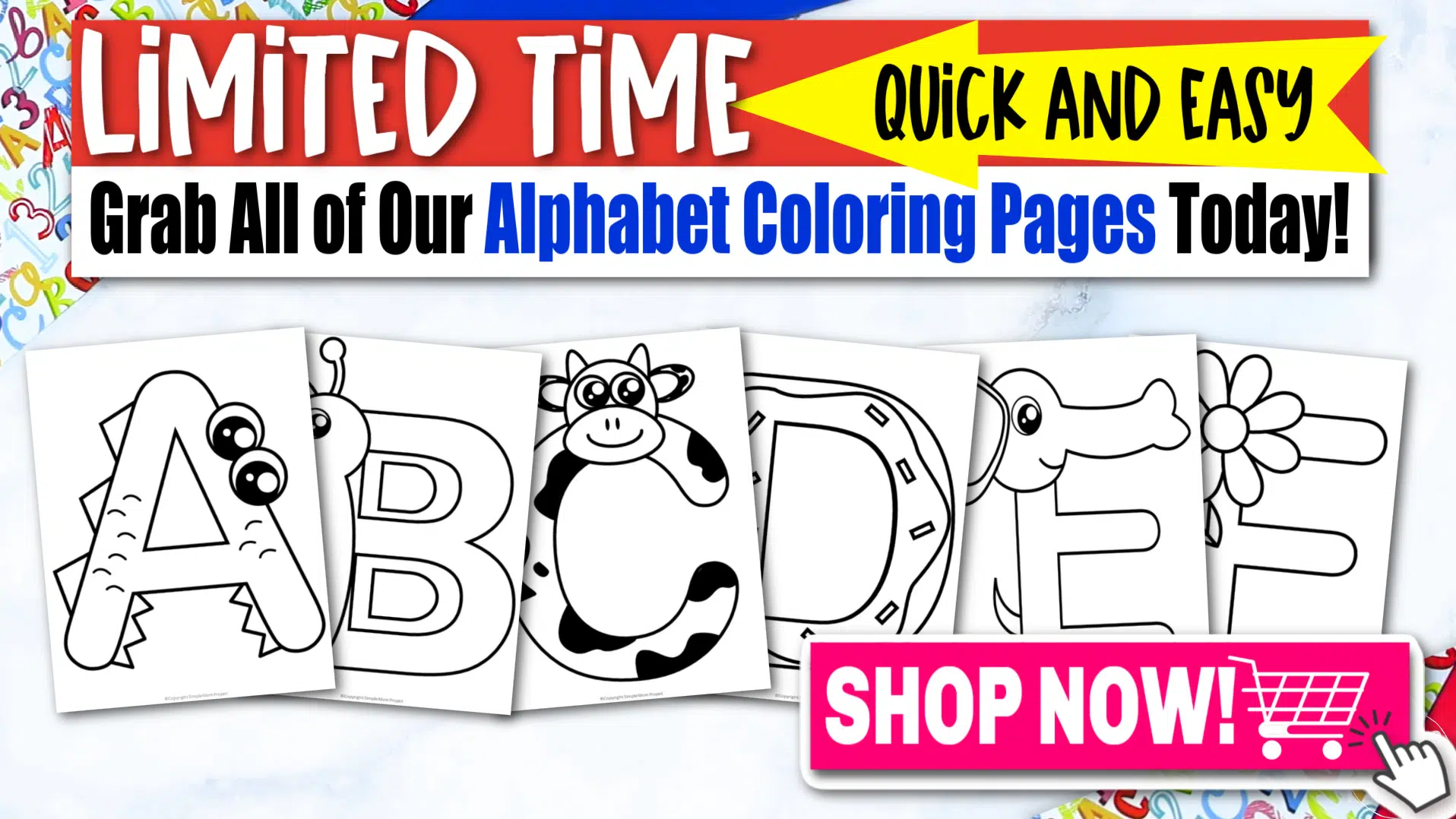 *By the way, this post may contain affiliate links which means I may receive a small commission at no additional cost to you if an item is purchase through that link. For more information, click here.*
Printable Letter E Coloring Page
Printable Letter E Coloring Page Materials Needed:
Printable Letter E Coloring Page (FOUND AT THE BOTTOM)
Make your child's finished letter E coloring page a forever memory by laminating it! We use this laminator and cannot express how much we love it! It is not only inexpensive, it is SO easy to use!
Your kids will love seeing how much you adore their art work when you laminate and display it for years to come!
Looking for more awesome alphabet fun ideas? Check out our Letter D, H and N Coloring Pages.
Ideas for Printable Letter E Coloring Page
Take note of these ideas for using the printable letter E coloring page into your lesson.
These are some of our favorite ideas for learning about the letter E.
1. Everything About Letter E
There are several learning ideas for introducing and teaching the alphabet.
If you have toddlers, we can begin by giving them alphabet toys that are educational.
Books are usually a success with the preschoolers and kindergarteners!
This is why this printable letter E coloring page idea is an excellent place to start organizing your lessons.
This idea aims to gather all of the learning resources that you can find and use in your daily activities.
Whether it's books, toys, flashcards, or anything else with alphabet letters on it.
It is usually up to us as parents to figure out how to incorporate it into our children's learning.
What I will be sharing are amazing letter E items that I have provided for my kids throughout our play time, circle time, and reading time.
These books will surely make children excited to learn more about the letter, especially when combined with an interesting balancing game that you can bond over on the weekend!
2. Letter Exercise
Did you know that the alphabet may be used to create an exercise activity?
If you're looking for a fun way to start your letter of the week learning, this printable letter E coloring sheet is a great option!
This is a fun gross motor warm-up activity that allows kids to move around and stretch while reciting the alphabet letters.
Allow your children to stand on their feet, relax, and use their body parts to make a letter.
If you're doing this exercise with a large number of kids, have them work in groups to create and form letters.
If you want to make this exercise more challenging, give them examples of three-letter words that start with the letter E and have them spell and form.
Alternatively, ask them to form any words they know that begin with E.
They will be able to improve their alphabet vocabulary and spelling skills this way.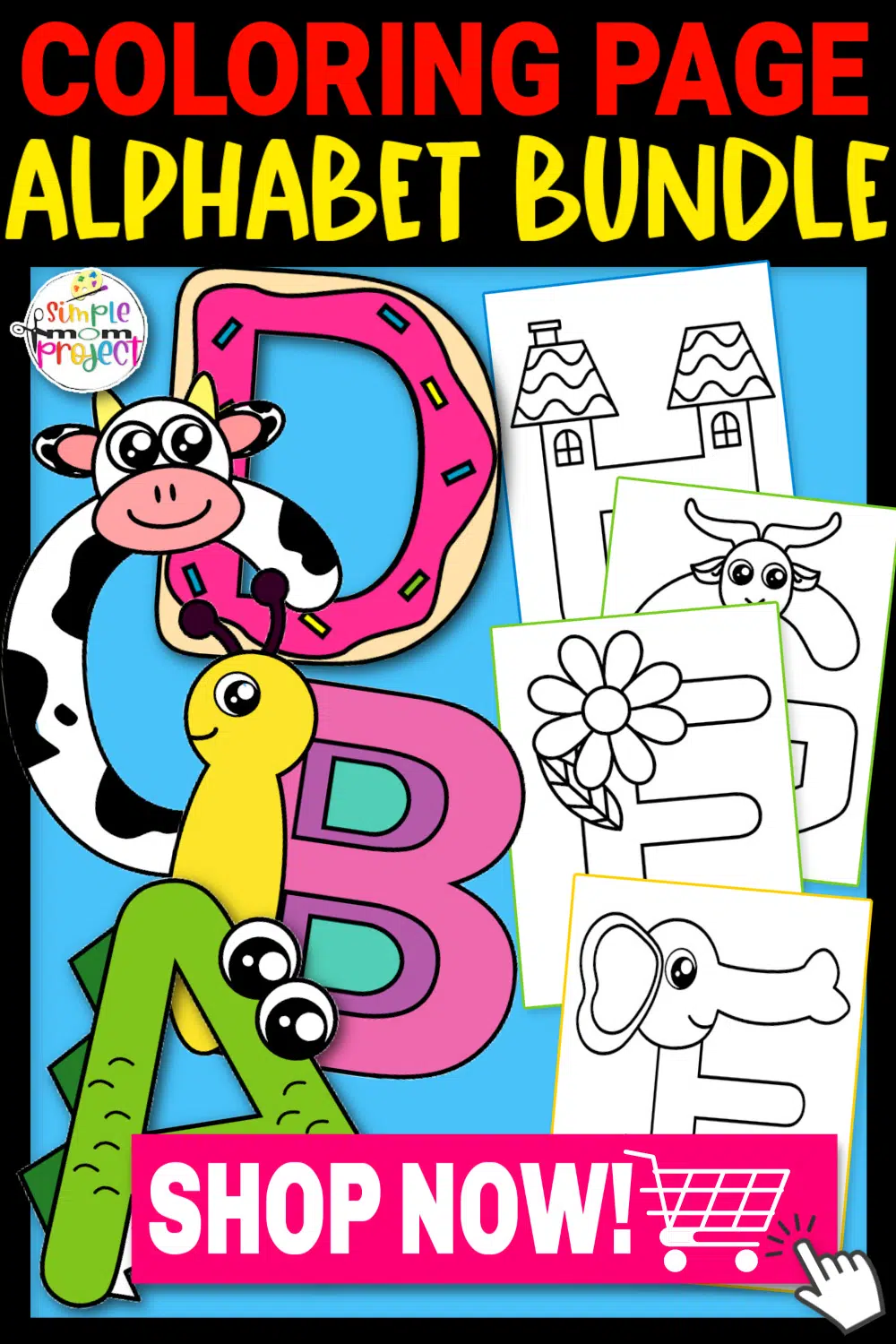 3. Egg Matching Activity
If you have those colorful plastic eggs, you'd be surprised at how many educational activities you can do with them.
Those plastic eggs inspired me to create this printable letter E coloring page idea.
They make the best learning materials to teach small and capital letter E.
This egg matching activity combines fine motor abilities with letter knowledge.
Kids will be able to recognize uppercase and lowercase letters while opening and closing the eggs with their small hand muscles.
Prepare all of the colorful eggs you have before you begin.
Write the capital letter on the top half of the egg with a marker, then the small letter on the bottom half.
Match the small and capital letters with your children.
This printable letter E coloring page idea can be included in your sensory activity lessons.
4. Letter of the Week: E
Making a simple DIY elephant craft is a must-do for our letter of the week activities!
If your kids enjoy elephant coloring worksheets and detailed elephant templates, this printable elephant craft template will make their day!
Start practicing cutting with scissors with this elephant craft.
Print a copy of this elephant craft and guide your children on how to cut out the elephant parts one by one.
Put all of the elephant parts together using glue.
The elephant craft can be used during creative reading and puppet shows by attaching it to a popsicle stick to make it look like a puppet.
Use it to decorate your child's playroom or bedroom too!
If you're throwing an elephant or jungle-themed party, your elephant crafts can double as invitations and party banners!
We hope you enjoyed taking notes on these ideas.
We are happy to be a part of your children's learning experience.
These ideas for printable letter E coloring pages will have your kids asking for more alphabet activities in no time!
Keep an eye on our collection of alphabet coloring pages!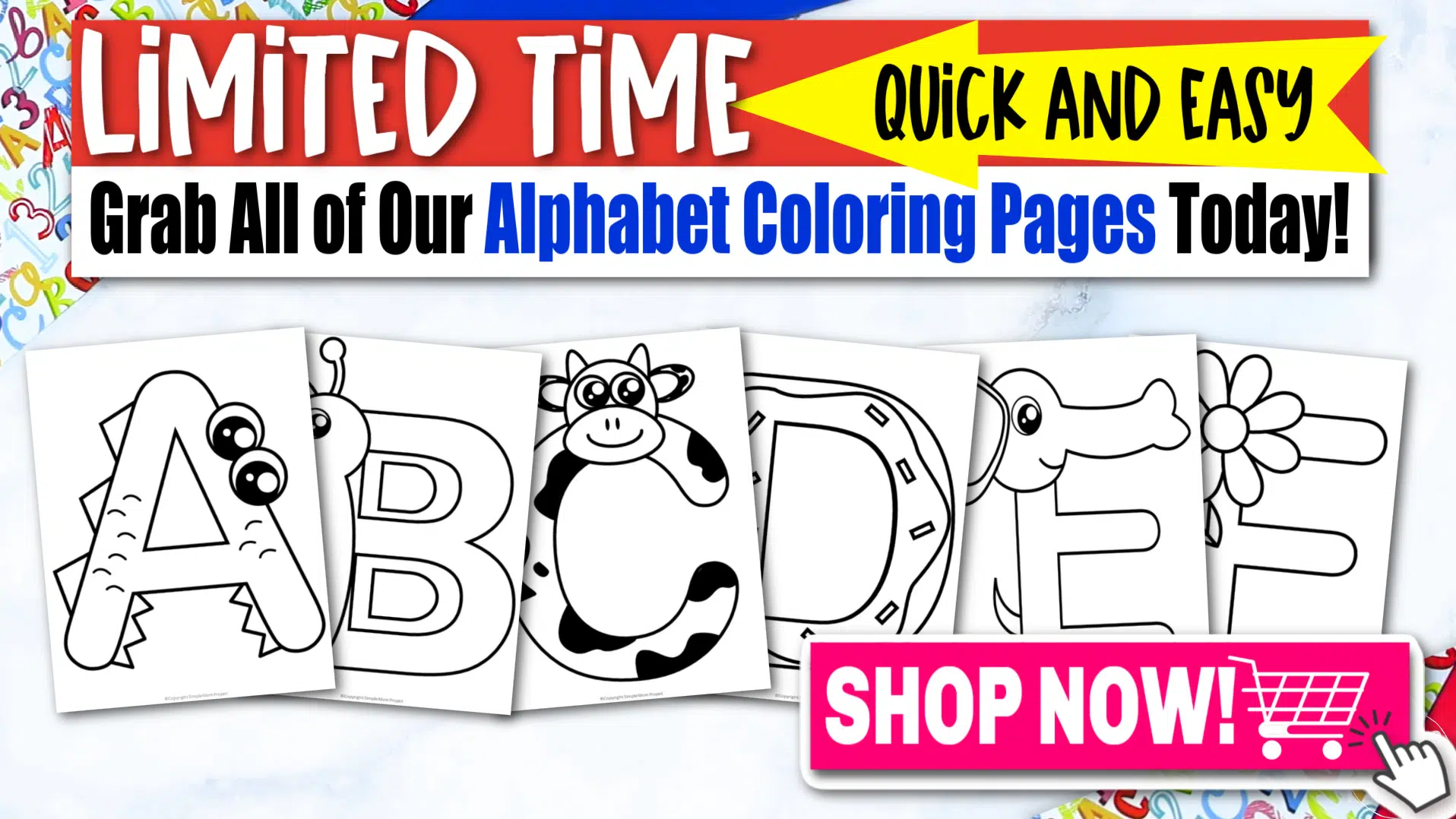 Printable Letter E Coloring Page:
Are you having a good time with all of these letter E activities?
Let's get started on this printable letter E for elephant coloring page!
This is a simple capital E bubble letter that you may add in your elephant coloring worksheets.
Make an intricate letter E for elephant letters with all of your decorative materials.
What's wonderful about our alphabet coloring pages collection is that you may use it for decoration if your name begins with a specific letter.
You can even spell out your name with all of the coloring pages and use it for parties or special events.
Don't forget to tell us more about your experiences in planning your learning activities with these ideas.
Leave a message in the comment section.
When you have finished, be sure to share your creation on Simple Mom Project's Facebook Page and follow me on Pinterest!

Kaitlen D.
More Fun Alphabet Coloring Pages