What a creative approach to learn about uppercase and lowercase letters by including arts and crafts and other fun activities.
Include this printable uppercase letter C template in your learning plans as you begin a new week of alphabet learning.
Use it to make a range of fun activities for children.
This is a fantastic way to teach the children about the letter C and its phonic sound at home or in your preschool classes.
We've compiled a list of imaginative ways for you to incorporate this uppercase outline letter into your daily routines.
Enjoy creating beautiful crafts, vibrant pages, and anything else your children desire with this letter C template.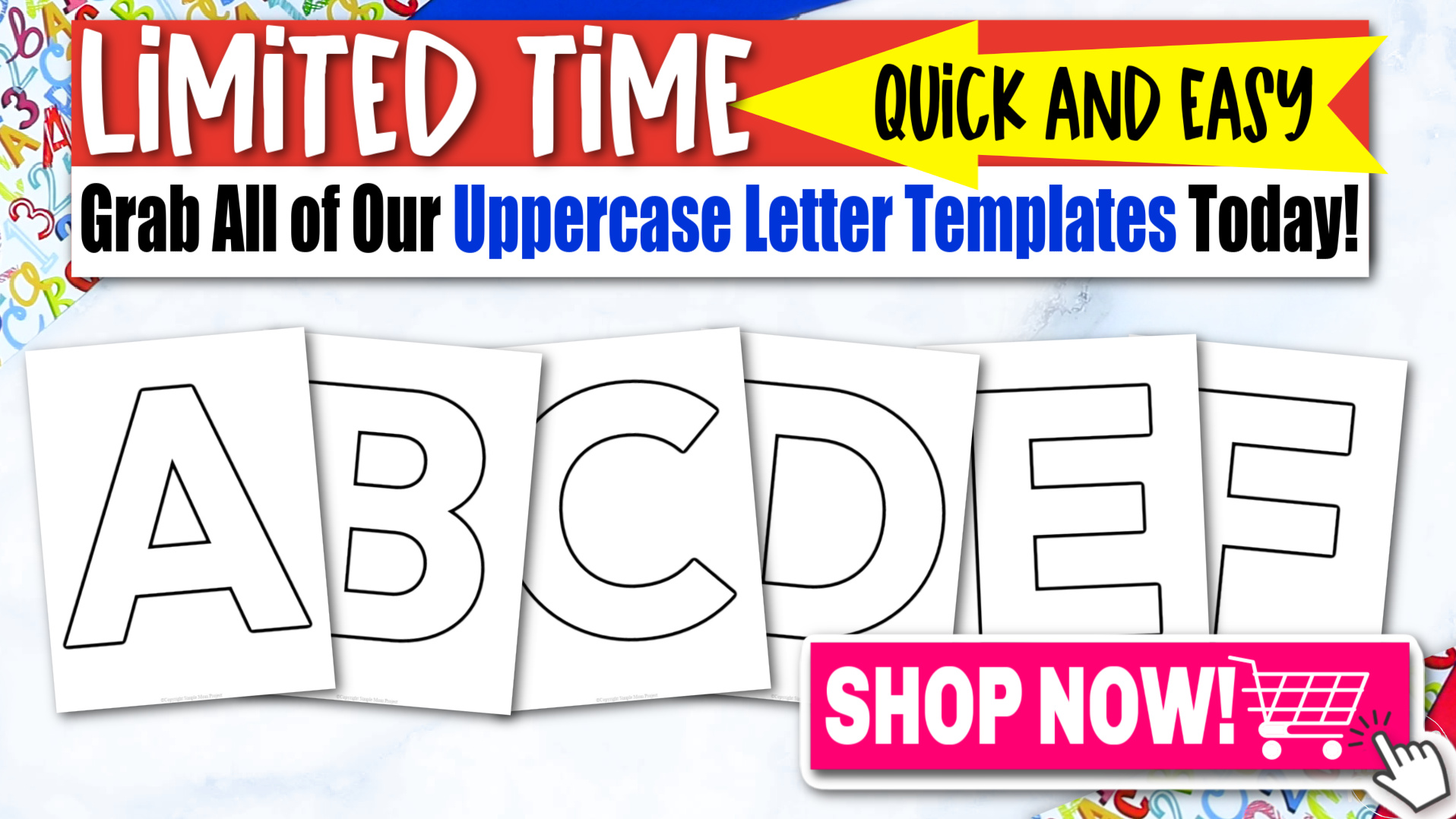 *By the way, this post may contain affiliate links which means I may receive a small commission at no additional cost to you if an item is purchase through that link. For more information, click here.*
Printable Uppercase Letter C Template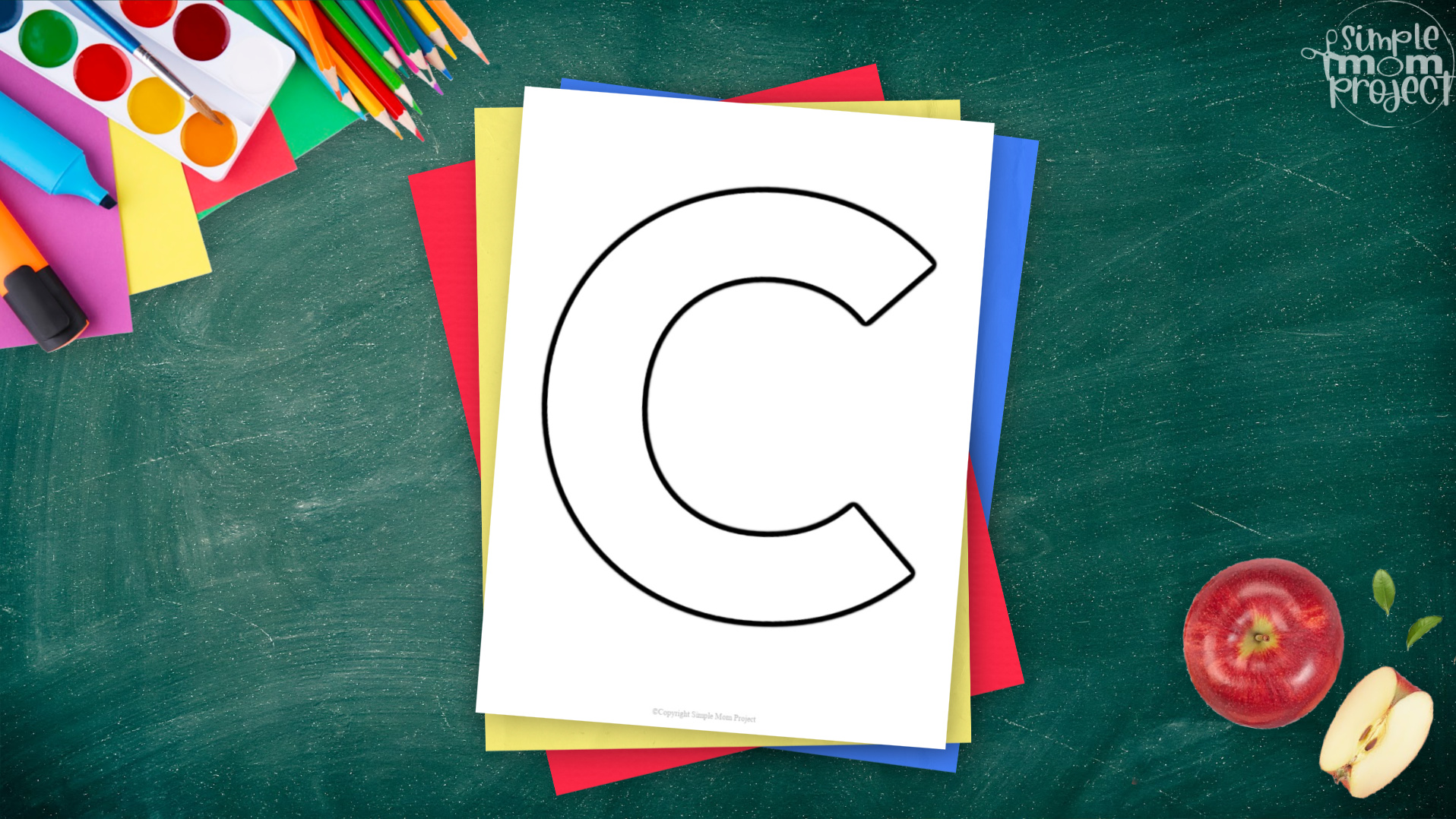 Printable Uppercase Letter C Template Materials Needed:
Printable Uppercase Letter C Template (FOUND AT THE BOTTOM)
Make your child's finished letter coloring page a forever memory by laminating it! We use this laminator and cannot express how much we love it! It is not only inexpensive, it is SO easy to use!
Your kids will love seeing how much you adore their art work when you laminate and display it for years to come!
Looking for more amazing uppercase alphabet fun ideas? Check out our Uppercase Letter D, G and I Templates.
Ideas for Uppercase Letter C Template
Take out a pen and piece of paper, and get ready to jot down these ideas for using the letter C to plan your week!
This uppercase letter C template was made to be flexible so you may use it in a variety of creative ways.
Don't worry, all of these ideas will be easy, fun, and simple to put into practice at home with your children.
1. Collectibles to Learn about the Letter C
Include this printable uppercase letter C template in your daily routines to get the week off to a good start.
But how would you present this uppercase letter C template to your children?
We've gathered a list of collectibles that you might wish to start with.
These items can be used as additional learning materials in your alphabet lessons.
Because they are so colorful and fun to use, kids would definitely enjoy these collectibles.
During reading time at circle time, you can read a book on the letter C.
Then, let them play with fidget blocks and wooden peg puzzles before or after they get their hands on the printable uppercase letter C.
2. Uppercase and Lowercase Worksheets
Did you know that this letter C template can be used to create worksheets in both uppercase and lowercase?
Please feel free to print this letter template if you're looking for one to use as a worksheet for your preschool writing activities.
It can be used as a lowercase and uppercase worksheet for children to hone their handwriting skills.
Letter C is one of the simplest letters to write or trace, so we're confident kids would like this addition to their worksheet collection!
You may draw dotted lines inside the letter C stencil and have your toddler trace it if you have one.
Children in preschool and kindergarten can practice their letter-writing by copying the letter's outline.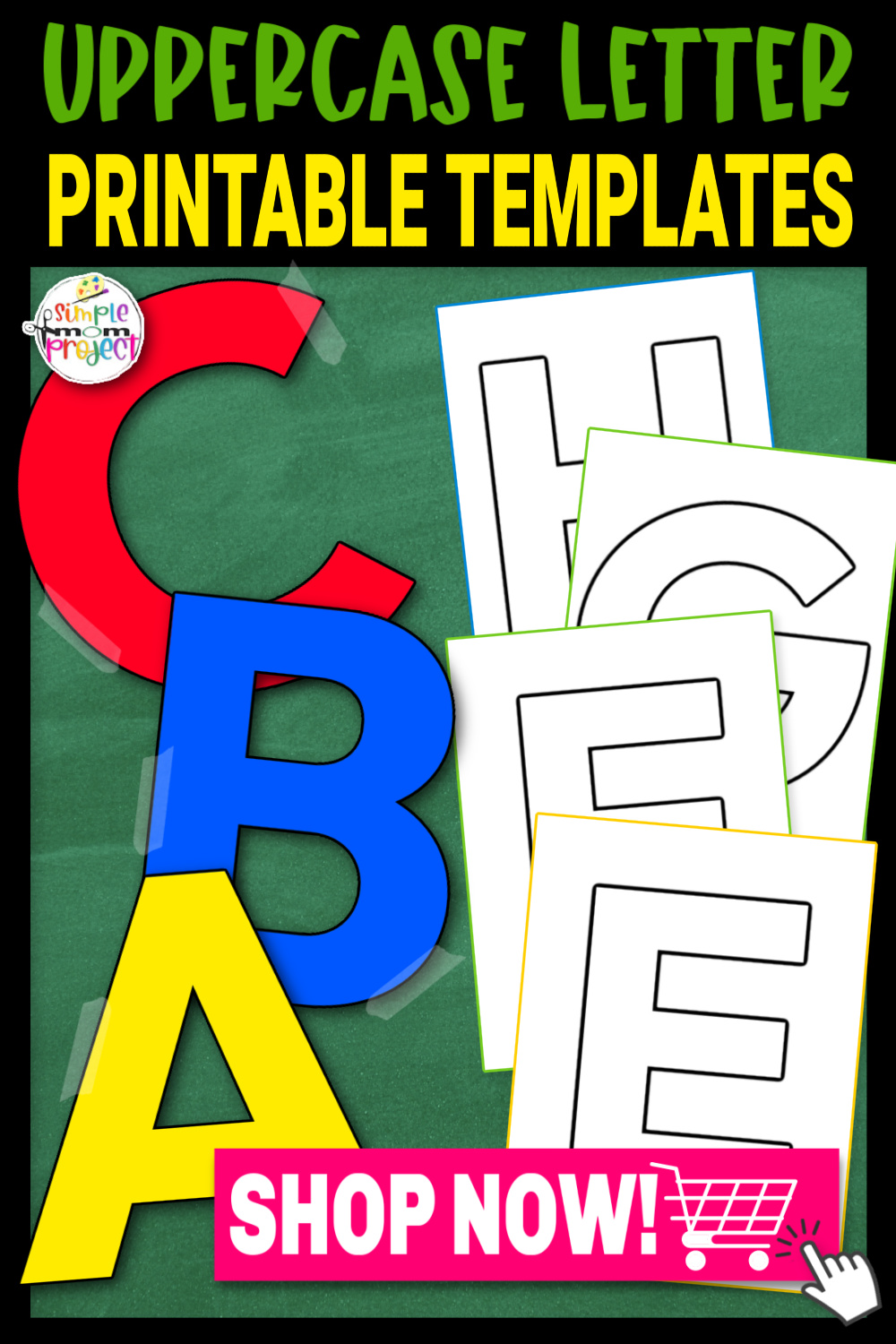 3. Coloring Pages
After writing and tracing, coloring is a fun way to help your child develop their fine motor skills.
As a coloring page, use this printable uppercase letter C template.
Allow your kids to color this alphabet template with all of their coloring materials.
Encourage them to explore around with all the crayons and markers they have to create a bright and colorful letter C.
This would make a great art project for both home and school.
This printable uppercase letter C template can be put on display in your art area together with all the coloring materials you have on hand.
4. Alphabet Crafts
Can your child identify any words that begin with the letter C?
How many words do they know?
Cat, car, and cow are three of the most common words that start with the letter C.
Making alphabet crafts is another wonderful way to use this printable uppercase letter.
Make simple and delightful crafts beginning with the uppercase letter C!
Transform the uppercase letter C into whatever your kids want it to be, like a cat, a car, a cow, or anything else.
You can modify it by coloring, painting, or cutting and pasting different colored construction papers.
Have fun being creative and artistic as you and your children make letter C crafts this week!
Aren't these the easiest yet most fun letter C alphabet ideas?
We have no doubt that children would be eager to learn about more words that start with the letter C.
Please feel free to include these amazing ideas into your toddler, preschool, and kindergarten lesson plans.
Keep an eye out for more uppercase letter templates coming soon!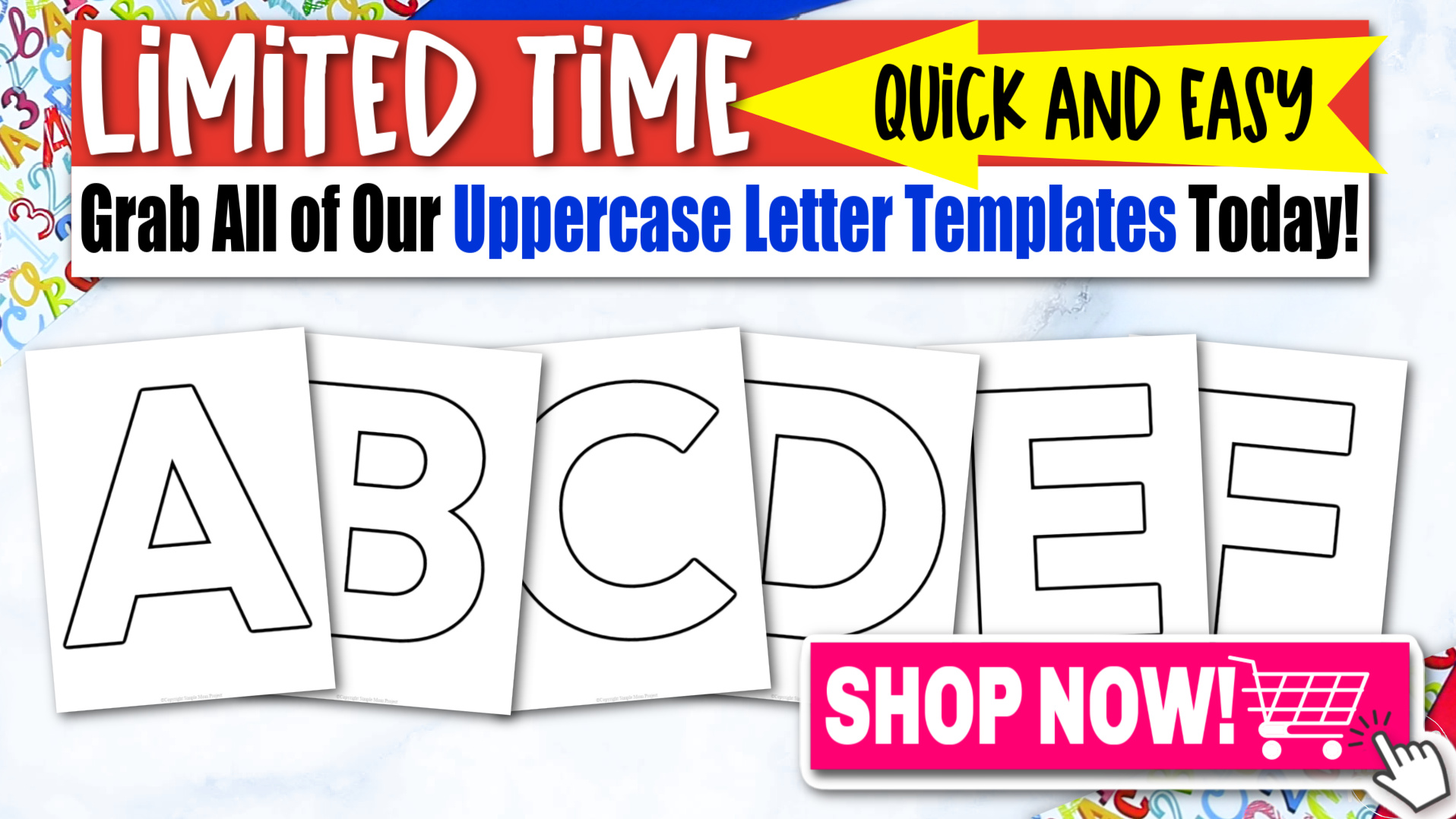 Printable Uppercase Letter C Template:
Use this printable uppercase letter C template in your lessons to make learning about the letter C more fun than ever before.
This is the one you need if you want your children to learn new C words, trace and write the letter C, or pronounce the letter's phonic sound.
Enjoy using it however you like, whether as an alphabet worksheet, a coloring page, or a visual aid for your preschool activities.
This is a simple letter stencil that you may cut and paste on your classroom word wall.
You may also use it to create easy crafts using the letter C for your art and craft activities.
You'd be surprised at how many different activities you could incorporate this letter-C outline into!
Don't forget to leave a message in the comment section.
When you have finished, be sure to share your creation on Simple Mom Project's Facebook Page and follow me on Pinterest!

Kaitlen D.
More Fun Free Printable Uppercase Templates