Aren't monkeys adorable?! When we visit the zoo, my kids always insist on seeing all the monkeys. My oldest loves spider monkeys and my youngest is fascinated by baboons. If your kids like monkeys as well as mine, you're going to love this new craft! With this new printable craft, you and your little ones can build your very own monkeys! 
Building these cute monkey crafts are a great way to spend quality time getting creative with your young ones without much mess and without all the prep. Just print, cut, paste, and play!
Keep scrolling to get your very own monkey printable craft and start making monkey memories with your little ones today.
Don't forget to check out the monkey mask template for turning yourself into a monkey. Then, you and your little build-a-monkey can really have some fun getting up to monkey business together!
*By the way, this post may contain affiliate links which means I may receive a small commission at no additional cost to you if an item is purchase through that link. For more information, click here.*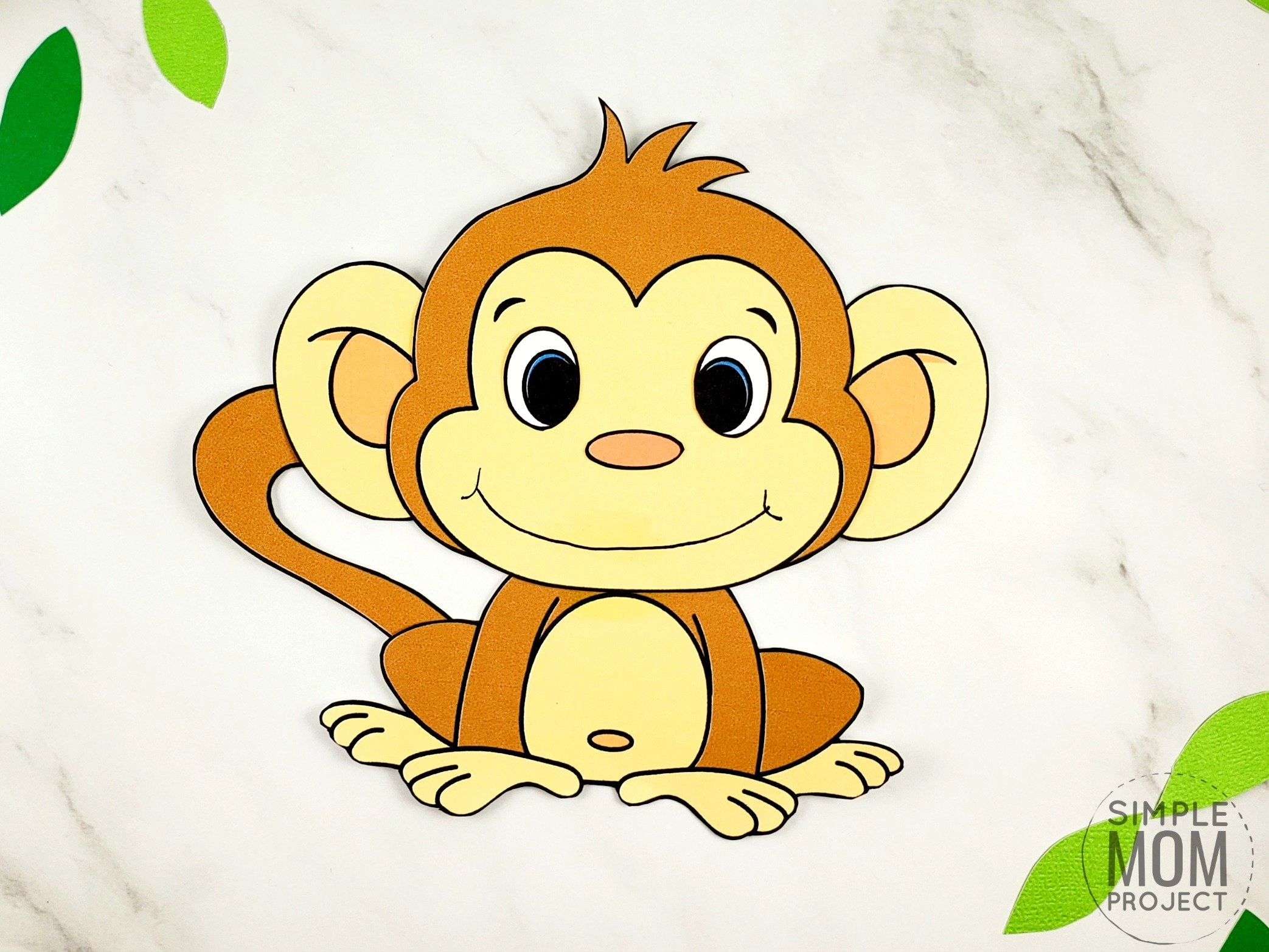 Easy Build-a-Monkey Craft for Kids with FREE Monkey Template
Monkey Themed Activities
Not sure what to do with your newly built monkey? Here are some ideas we enjoyed:
1. Read a Monkey Book
Introduce your new paper monkey friends to the ultimate monkey friend: Curious George. Read the story by H.A. Ray or watch a Curious George movie. My kids really love Curious George Books
They read them all of the time! So, snuggle up with your monkeys for some quality time together and a good George book!
2. Eat a Monkey Snack
After the movie, share a monkey's favorite snack: bananas! Bananas are a sweet treat that just happen to be a favorite with kids and monkeys.
Plus, bananas contain lots of magnesium and potassium making them a healthy choice for snack time with your kids.
3. Take a Trip To the Library
Your kids can show their monkeys all their favorite books and check out some great nonfiction books about monkeys.
Then, you can read to them all about where monkeys live, where they sleep, and what they eat. For added fun, compare their own monkey craft to the real-life monkey photos. 
4. Play a Monkey Game
For added learning, play a monkey's favorite game. What's a monkey's favorite game? Bananagrams of course! For younger kids, try Bananagrams Jr. My kids love playing this spelling game so much, they don't realize they're learning about letters in the process. Plus, it's a great way to practice early reading skills and letter recognition.
5. Go on safari!
Make multiple monkeys and hide them around the house or in the backyard. Then, give your kids a set of binoculars (or show them how to make "binoculars" with their hands) and send them off on safari to hunt for monkeys! 
6. Turn them into puppets!
Attach a craft stick and use your monkeys as puppets to tell your own funny story. Who doesn't love a good puppet show! Just crouch down behind the couch with your monkeys and start the show!
7. Inexpensive Zoo Souvenirs
Give them as you and your kids leave the zoo. This is a great way to skip the gift shop and the kids still feel like they left with something special. .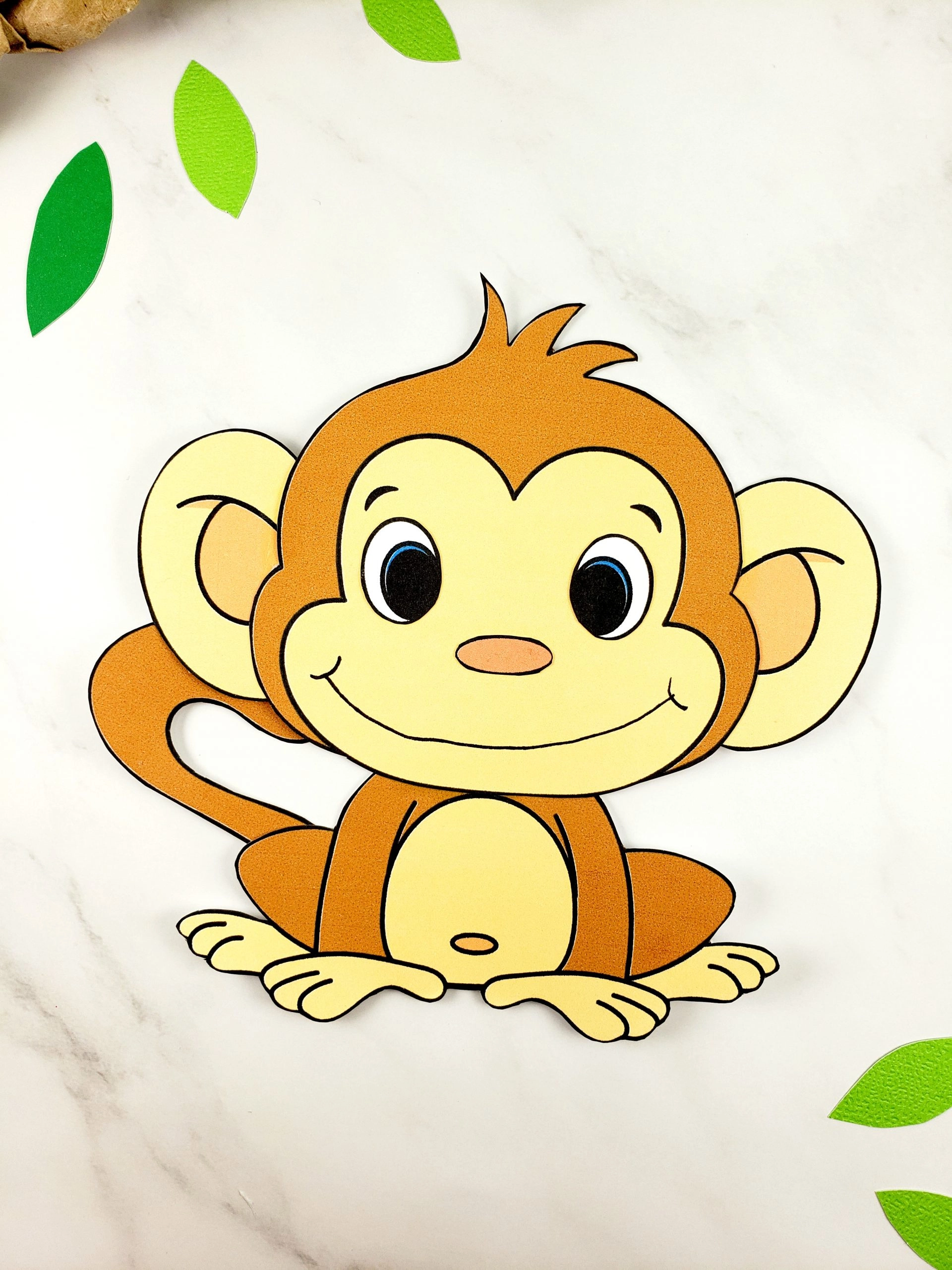 Monkey Craft Supplies:
So lets jump right in. Here are the materials you'll need to get started with this fun monkey craft:
Printable Monkey Template (FOUND AT THE BOTTOM)
Monkey Craft Tutorial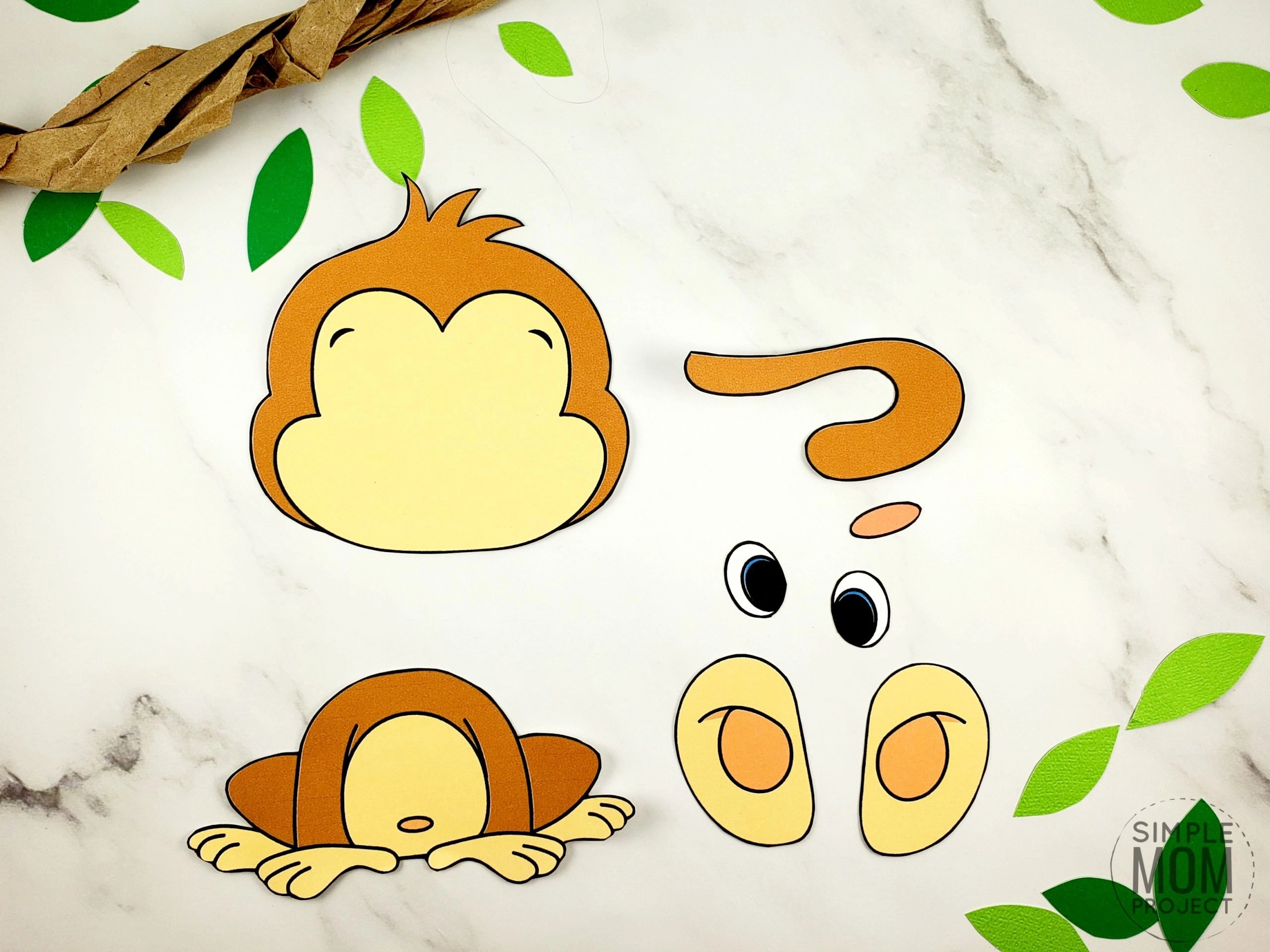 Make your child's finished monkey last for hours of play time! Laminate him first and then follow the tutorial below replacing glue with velcro dots.
We use this laminator and cannot express how much we love it! It is not only inexpensive, it is SO easy to use! Your kids will love seeing how much you adore their art work when you laminate and display it for years to come!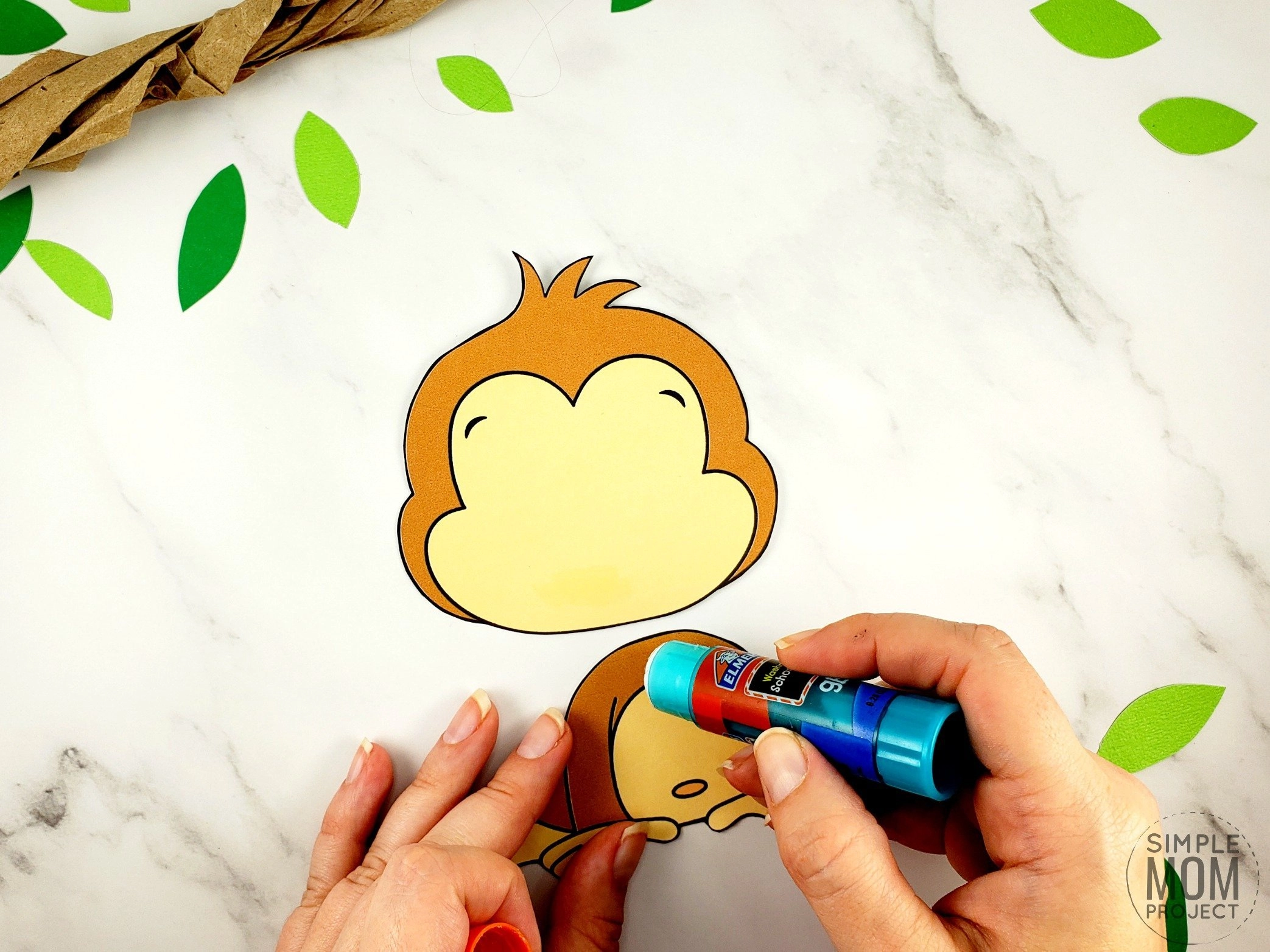 After you have cut out all of the shapes from your monkey template, it's time to start gluing them together. Start with his head and body.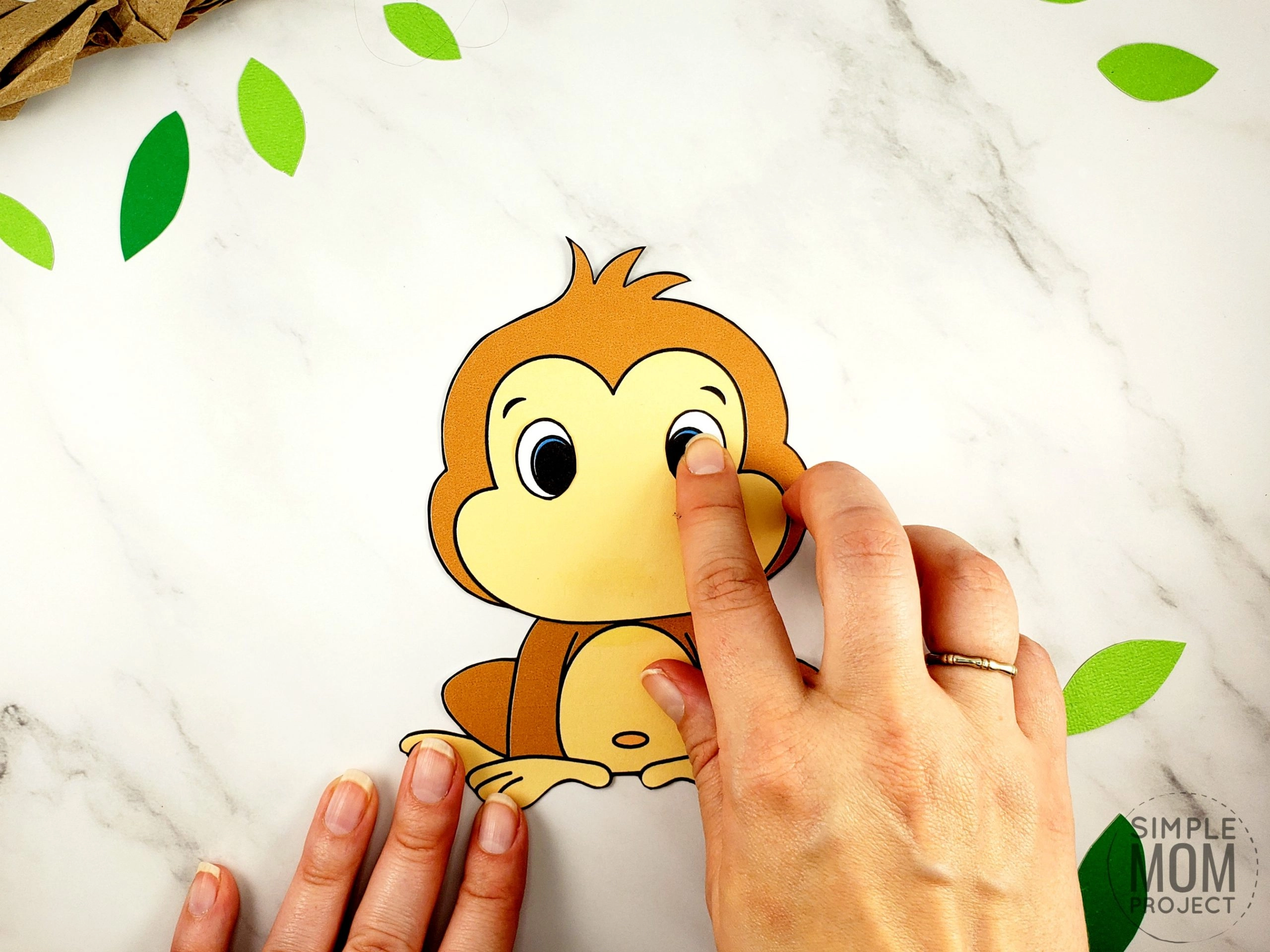 Next, comes his cute little face. You can draw or use fun googly eyes instead of what's found on the template to add a little more character to your cute, monkey craft.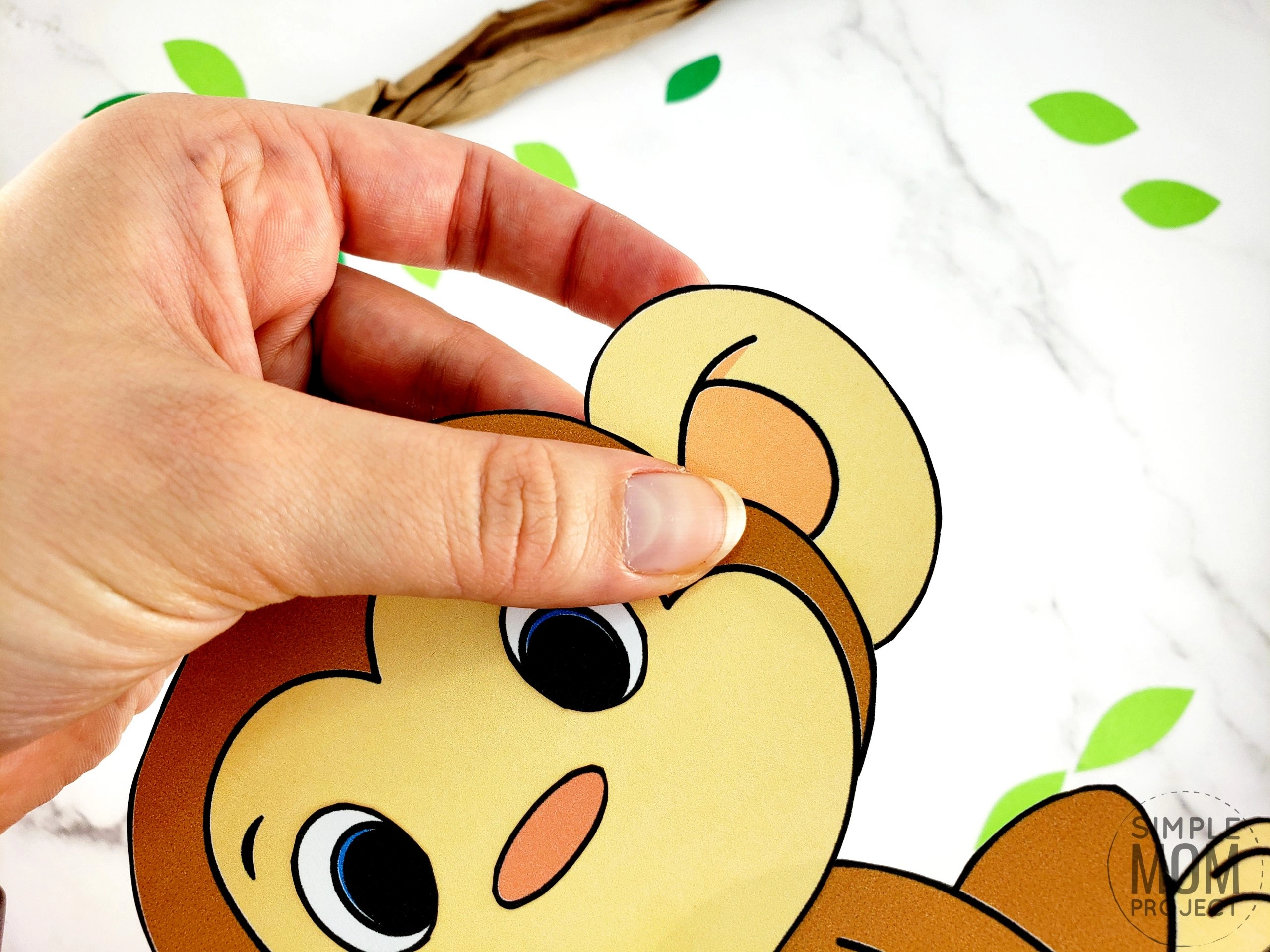 Next, comes his big ears! No special trick to get them on, just dab a little glue and stick the monkey's head and the ear together.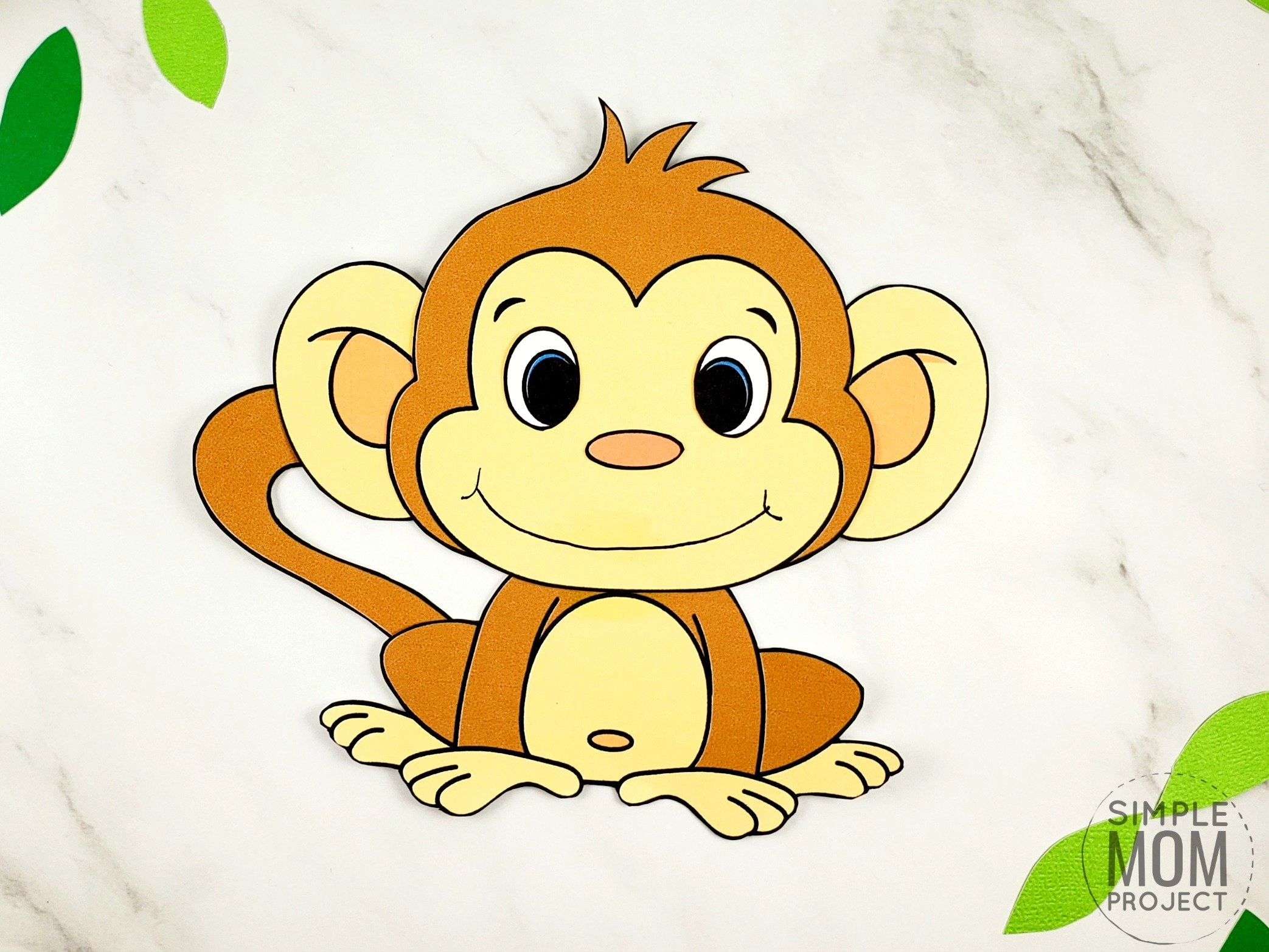 Finally comes his long tail. And he complete! You can use him as a fun decorative piece or write a cute message on the back pf a greeting card!
I can't wait to hear all about how you decide to use these monkeys with your little monkeys. Don't forget to share your crafty memories in the comments.
When you have finished, be sure to share your creation on Simple Mom Project's Facebook Page and follow me on Pinterest!

Kaitlen D.
More Fun Animal Crafts: