Your kids will have so much fun with this heart hippo craft. This preschool alphabet printable can help your toddlers learn the letter H while creating a paper plate zoo animals simple art project.
This preschool printable features a heart shaped hippo printable for kids that's easy to cut out and use for many craft time ideas.
There are so many ideas I have to use this heart hippo craft for toddlers in your daily life, but alas, I had to focus on just a few. Continue reading for my creative ideas to use this paper plate cut out heart hippo craft today.
*By the way, this post may contain affiliate links which means I may receive a small commission at no additional cost to you if an item is purchase through that link. For more information, click here.*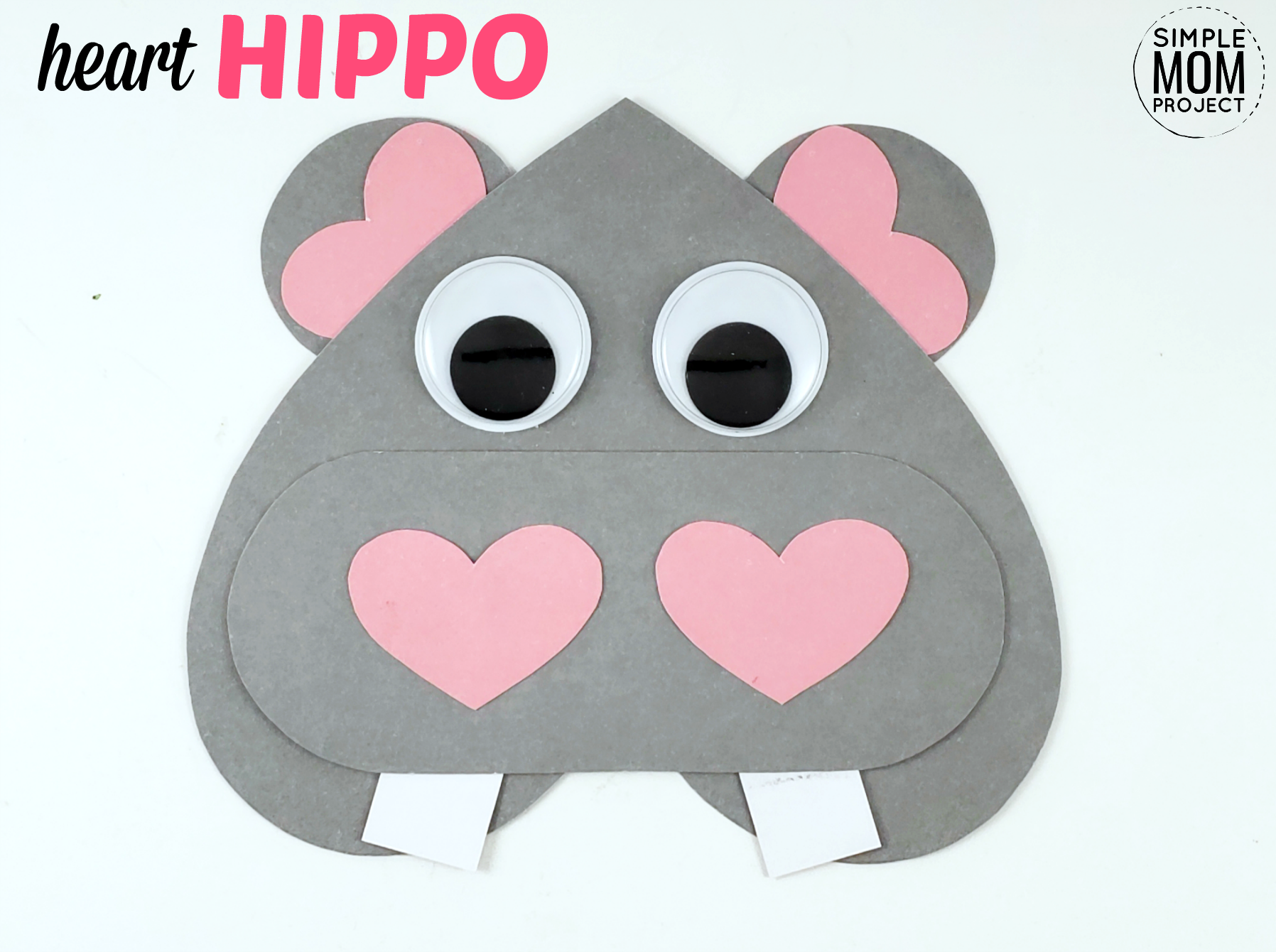 Free Printable Cut and Paste Heart Hippo Craft for Kids
Ideas for Heart Hippo Craft for Toddlers
1 .Letter H Alphabet Fun
Use this heart hippo craft template as part of your alphabet education for the letter H. This preschool printable heart shaped hippo can be downloaded, printed, and then cut out with an uppercase H and lower case H written on it.
Make copies of the heart hippo template and let your preschoolers trace the letters as they complete their craft and work on letter recognition.
2. Heart Shaped Crafts
Another fun way to use this heart hippo craft for kids is part of a heart shaped crafts day. Kids love the shapes of hearts, so why not encourage them to get creative with this simple cut out free printable animal?
Use this hippo craft and my other heart shaped animal templates as part of your plans to have a day full of heart shaped craft activities.
3. Paper Bag Puppet
This heart hippo craft for toddlers can easily be used for a simple paper bag puppet. Download the free printable, cut out the Big Mouth hippo, and let your kids color their animal.
They can attach the hippo craft to a paper bag using glue and pretend to be a hippo for a day. This is an excellent option for daycares and Sunday School for children who want to put on a heart shaped animal paper bag puppet play for all to see.
4. Paper Plate Mask Template
Lastly, you can use this preschoolers heart hippo craft as a paper plate mask template. Kids of all ages enjoy using their imagination and creativity with art projects.
This simple kindergarten zoo animals printable will give you the perfect mask template to have some fun. You'll just use a paper plate and the heart hippo craft printable to transform your kids into little cute hippos during arts and crafts time.
5. Bible Lesson
In Genesis 2:19 it says, "Now Jehovah God had been forming from the ground every wild animal of the field and every flying creature of the heavens, and he began bringing them to the man to see what he would call each one; and whatever the man would call each living creature, that became its name."
While you are making this heart hippo craft, ask your kids, "if God gave you the task to name all the animals, what would you name the different creatures? Why do you think Adam named hippos, hippos?"
There's no right answer but it's a fun way to engage with your children and let their imagination soar.
Heart Hippo Craft Supplies Needed:
Printable Heart Hippo Template (found at the bottom of the page)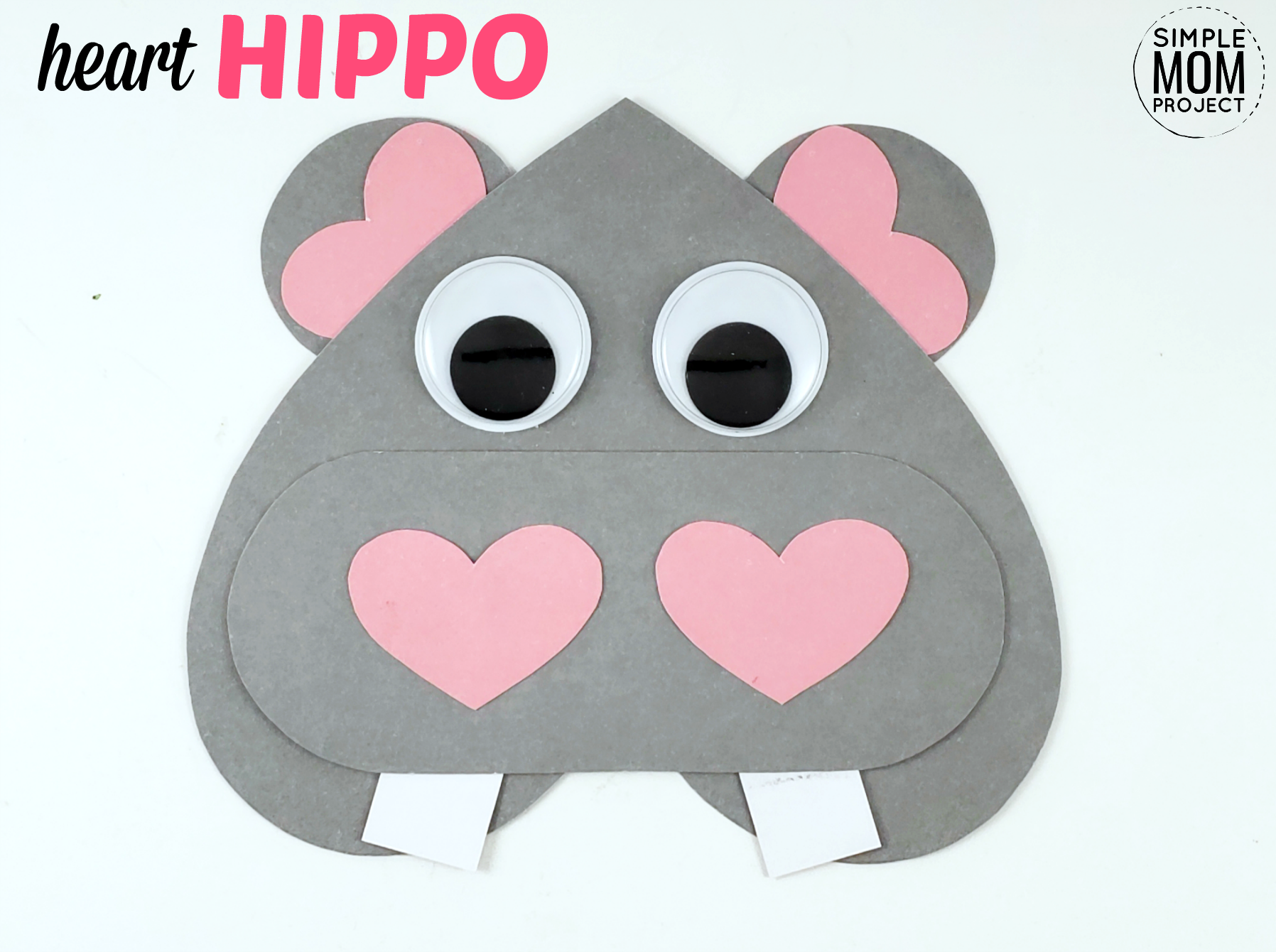 How to Make a Paper Heart Hippo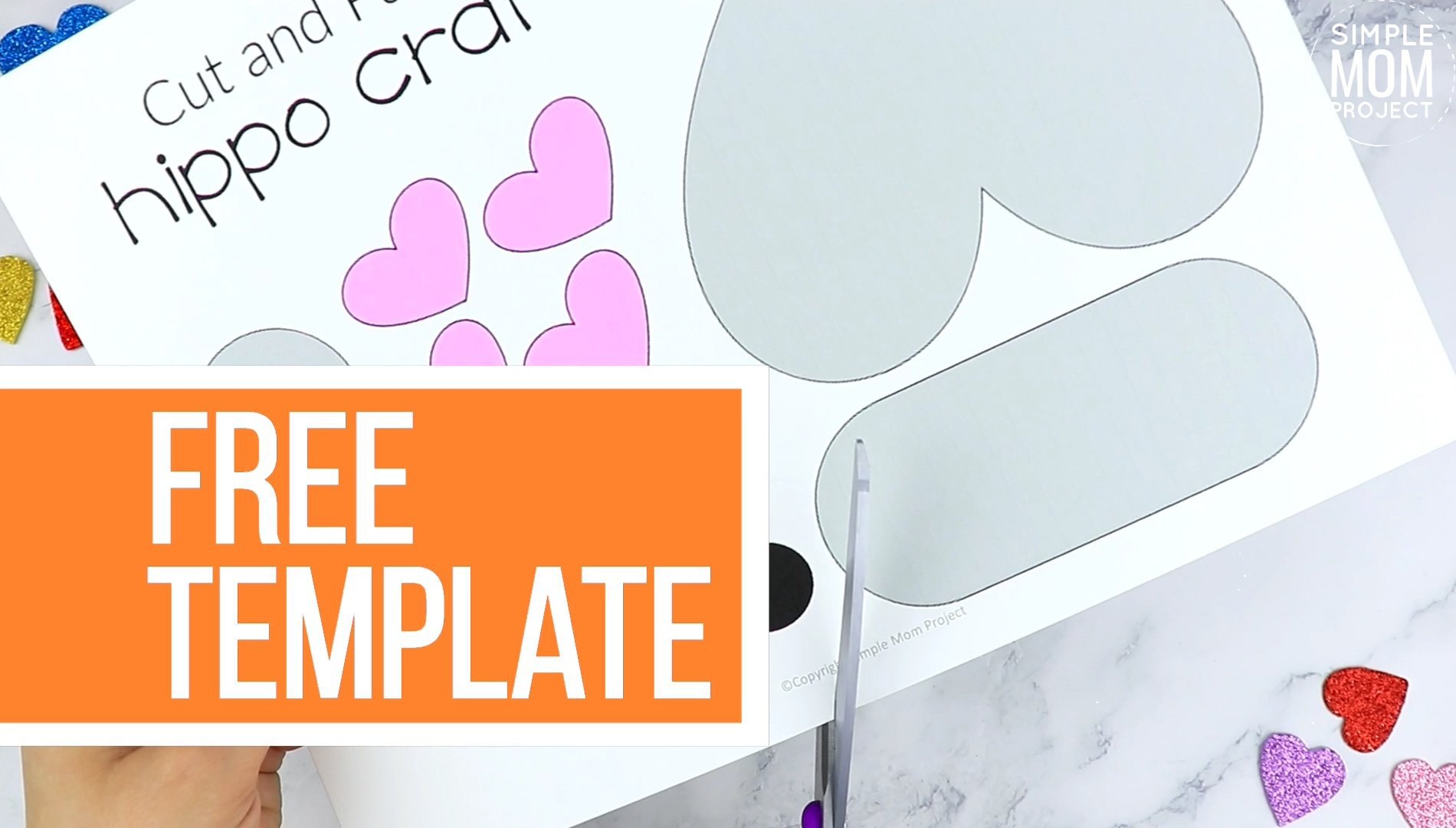 Start by cutting out all of the heart shapes from your hippo template.
Then glue the ear pieces together and then glue them on to the large heart as this will be your hippo craft's body.
Then glue his teeth onto his snout. After that, glue it to the large heart as well.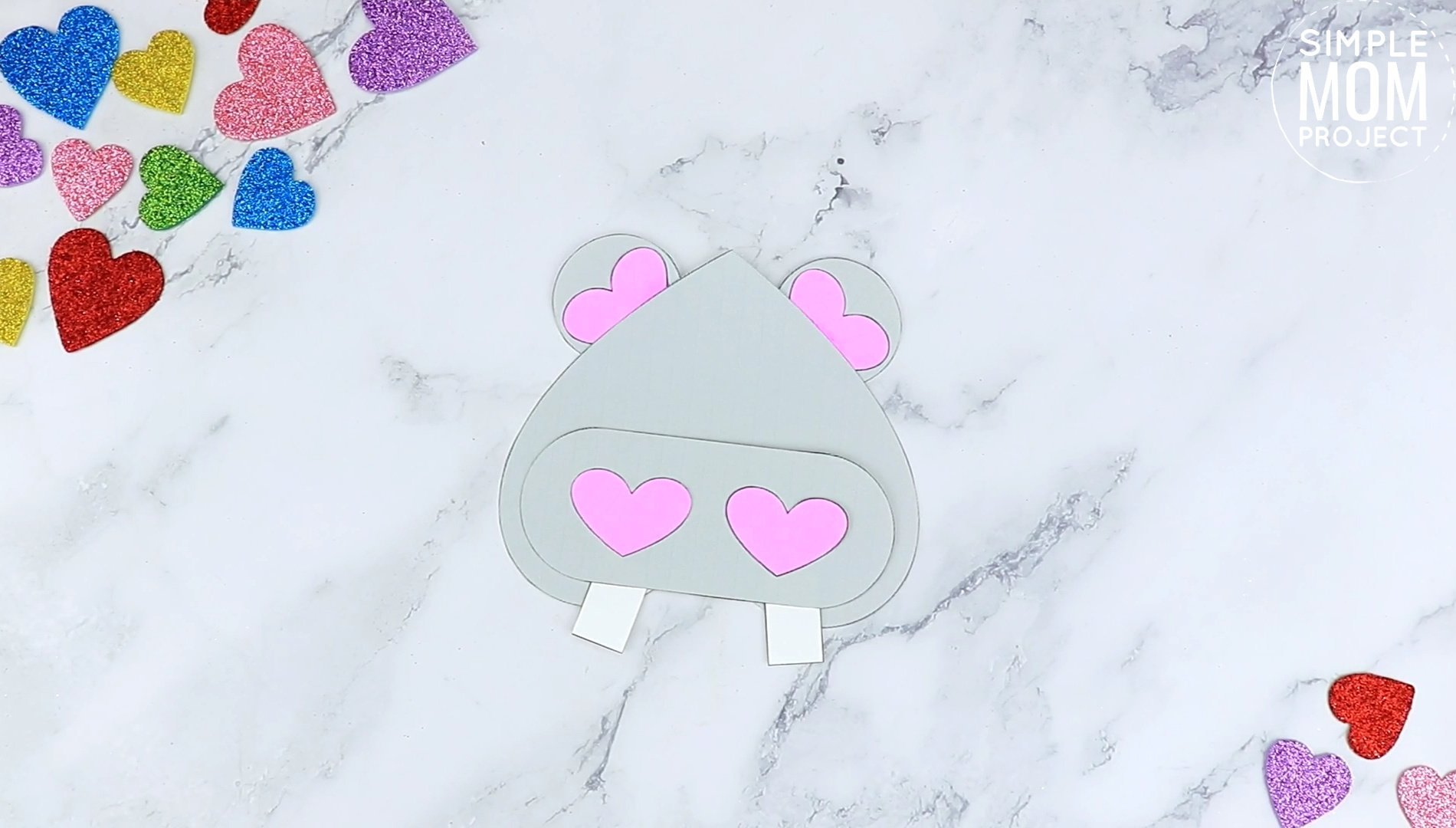 Then, glue on the hearts for your heart hippo craft's nose.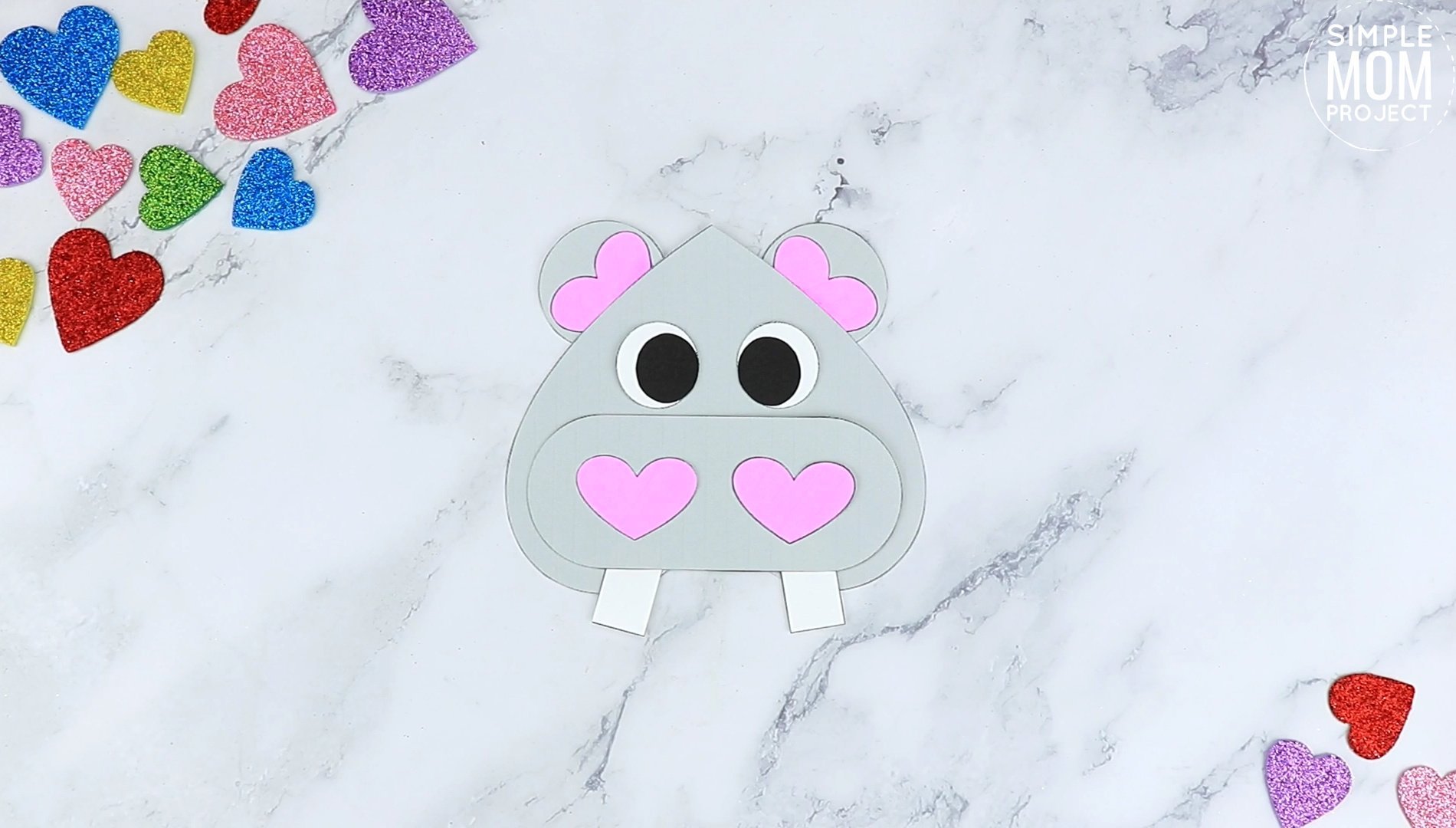 Finally, glue on your heart hippos eyes and he is complete!
More Options to Choose:
You can print the blank version and trace the cut outs on card stock paper for a sturdier hippo craft,
Print the color version for a simple and easy rainy day craft or,
Print the blank version and use it as a fun coloring sheet activity and then glue the pieces together.
Heart Hippo Template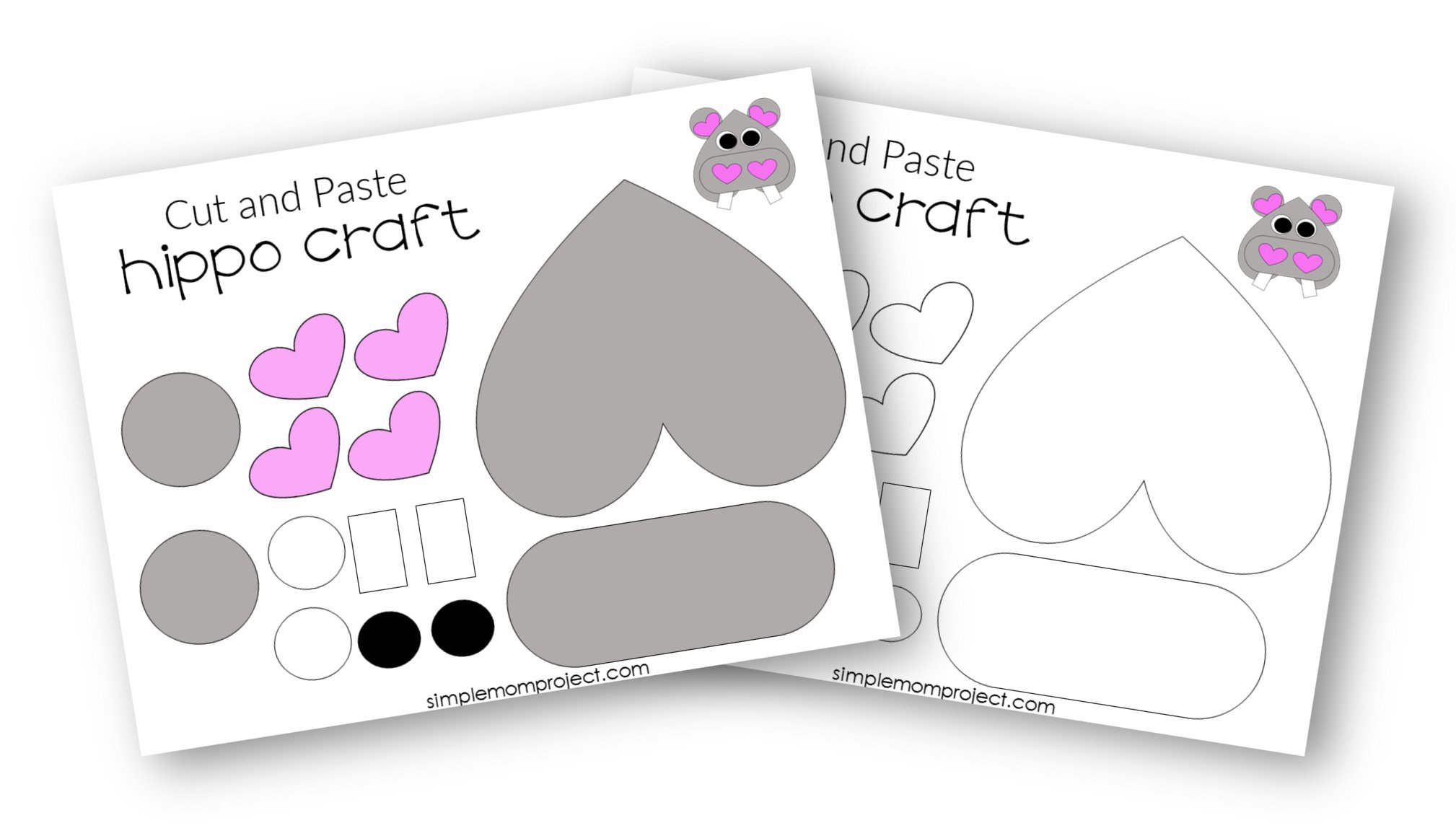 When you have finished, be sure to share your creation on Simple Mom Project's Facebook Page and follow me on Pinterest!

Kaitlen D.
More Fun Heart Animal Crafts: