It would be fun to spend a weekend afternoon with your children making easy and simple arts and crafts.
This printable heart zebra craft template would be great for kids, whether they are little artists or animal lovers.
They can use any art supplies, including construction paper, paper bags, scissors, glue, and more, to make various zebra-themed projects.
We have designed this printable heart zebra the way kids love their zebras to be.

This can easily be modified to create a range of easy preschool crafts perfect for their craft projects at home or at school.
Enjoy making your heart zebra crafts by following our easy instructions and tutorial video.
We have two zebra templates available because we know that they will ask for more of these zebra templates.
With this printable heart zebra craft template, your weekend is guaranteed to be full of fun!
*By the way, this post may contain affiliate links which means I may receive a small commission at no additional cost to you if an item is purchase through that link. For more information, click here.*
Printable Heart Zebra Craft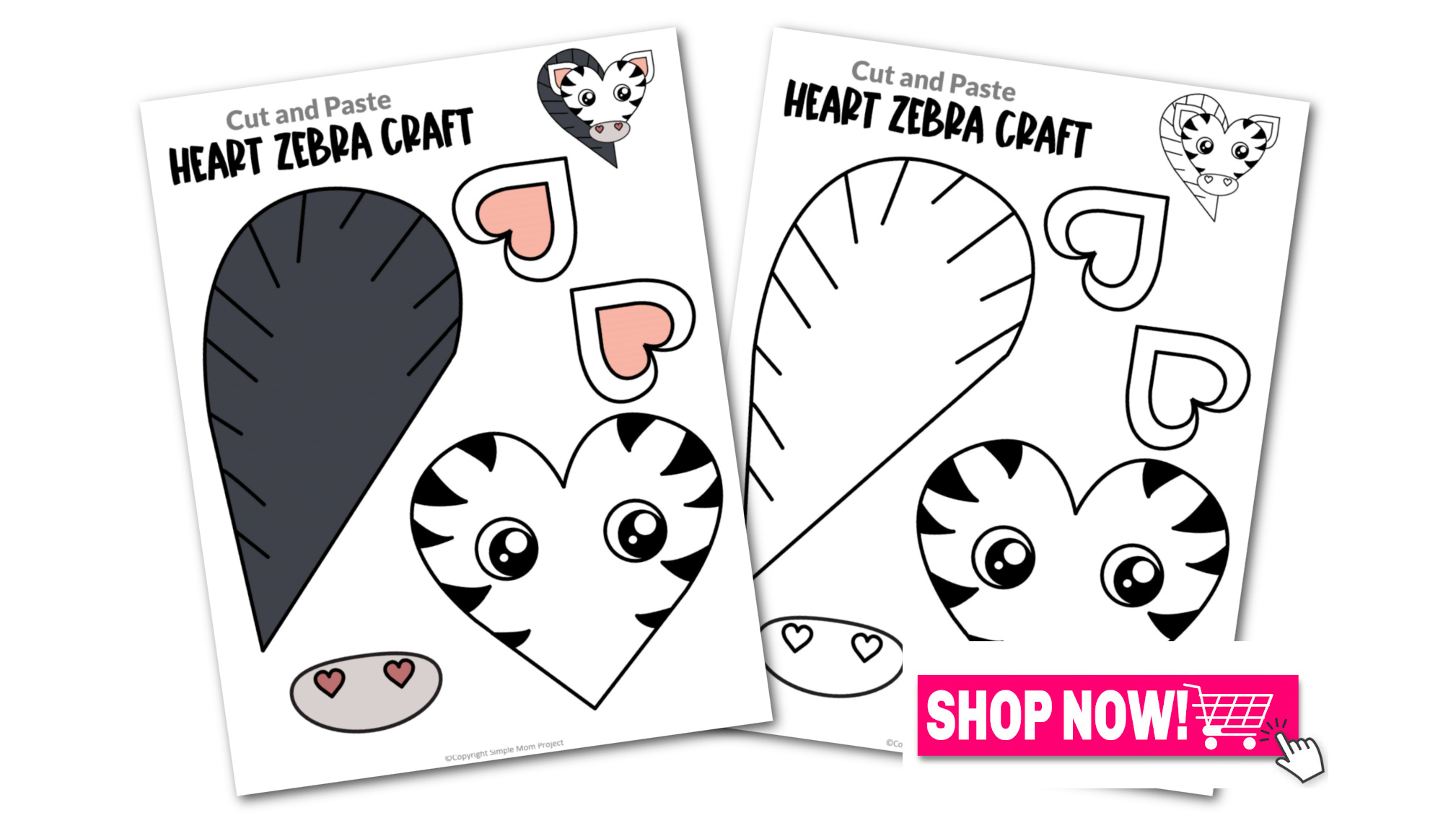 Heart Zebra Craft Supplies Needed
Need more crafty animal ideas? Check out our Zebra Paper Bag Puppet and Heart Lion Craft.
 T
hey are perfect for those days when staying indoors is the only thing your family can do!
Ideas for Easy Preschool Paper Heart Zebra Craft
Check out these ideas if you want to include this heart zebra craft into your daily routines at home or at school.
These ideas will make your activities more engaging and interactive!
As you continue reading, grab a pen and paper to jot down all of these ideas.
1. Amazing Zebra Collection for Children
It's important to make a list of all the learning tools or materials you'll use while creating a lesson plan for your children.
This gives you an idea of how to schedule the activities and where they will take place.
Take a look at this amazing collection of learning resources if you're looking for learning tools that perfectly complement this printable heart zebra craft template.
Whether it's circle time, reading time, or pretend play activities, this amazing zebra collection for kids is perfect for preschool routines.
2. Fun Zebra Facts
This printable heart zebra craft template is so versatile that it may even be used in science lessons.
It would be nice to let the kids learn more about this incredible animal before they get started on the heart-shaped zebra craft.
Once they know them better, they will definitely enjoy creating zebra crafts more.
You can share these fun zebra facts together with the heart zebra craft template, any zebra flashcards you may have, or any zebra pictures you may have.
Did you know that zebras can sleep while standing?
Zebras are related to horses and donkeys in their animal family.

They are herbivores and like to eat grass.
A foal is the name for a baby zebra.
In the wild, they can survive for about 25 years.
A dazzle is a group of zebras.
Zebras run in a zigzag manner when they are being followed by a predator or when they are in danger.
The stripes on their bodies serve as camouflage, preventing predators from spotting them.
The majority of their predators are color blind; thus, the zebras' stripes confuse them and prevent them from noticing them.
3. Heart Shaped Zebra Card
This printable heart zebra craft template can be used in a variety of creative ways.
We make sure that kids will love making their favorite animal crafts and won't have any trouble doing so.
This heart-shaped zebra card is perfect if you're planning a trip to the zoo or want to send a message to someone who adores zebras.
Create a heart zebra card for someone to let them know how much they mean to you.
Print a copy of the printable heart zebra craft template right away!
When the printable heart zebra template is ready, cut out the zebra pieces, and then put them all together.
Use the space provided on the back of the heart-shaped zebra craft to write a short note to your special someone.
Allow your children to use all of their decorative writing tools, including pencils, crayons, and markers.
On your zebra cards, you can also add other designs like glitter, beads, or sequins.
Create more copies of this zebra card so you can send it to everyone of your relatives and friends!
4. Z is for Zebra
All of the heart-shaped crafts we have in our collection go beyond simple craft projects.
We make an effort to create simple crafts that may be used in other areas of learning for toddlers, preschool, and kindergarten.
It's also a great idea to teach an alphabet letter using this printable heart zebra craft template.
Use this heart-shaped zebra craft in your alphabet lessons since the zebra is one of the most known Z-related objects.
You may also combine arts and crafts and language lessons with this printable heart zebra craft template!
You may want to print a copy of the heart zebra craft template and a printable letter Z cut out to begin your Z is for Zebra lesson.
This is also a great chance to introduce the letter Z's phonic sound.
If you plan to incorporate this into your preschool and kindergarten routines, you might also teach the basic steps for writing the letter Z.
Writing zigzag lines would be an excellent first step for your toddlers in learning to write the letter Z.
These ideas will surely make learning and making crafts wonderful.
Children would definitely enjoy learning about these animals and putting their time to good use.
If you want to make this weekend's learning memorable, be sure to include this printable heart zebra craft template!
Heart Zebra Craft Instructions
Gather your materials, then follow these simple steps to create your own heart-shaped zebra crafts!
Cutting the zebra parts one by one helps in the development of fine motor skills.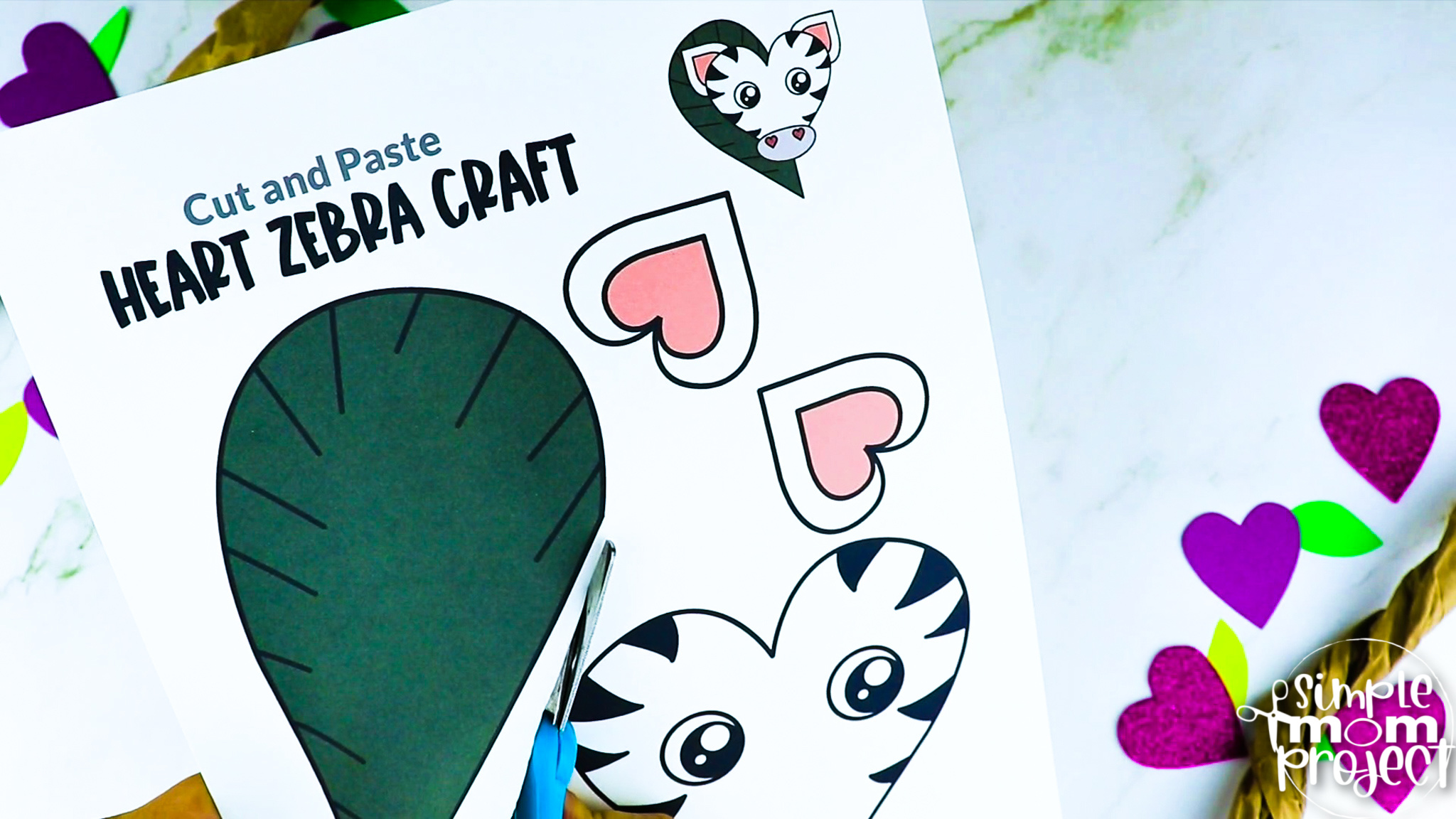 Allow your kids to customize their black and white zebra template however they like using all of their coloring supplies.
Start by attaching the zebra's mane to the heart-shaped head.
Place one zebra ear in the upper left corner of the zebra craft.
Then the last ear on the upper right corner.
Put the zebra's muzzle on the bottom center of its head to complete your zebra crafts.
What a wonderful piece of art you've created with your heart-shaped zebra craft!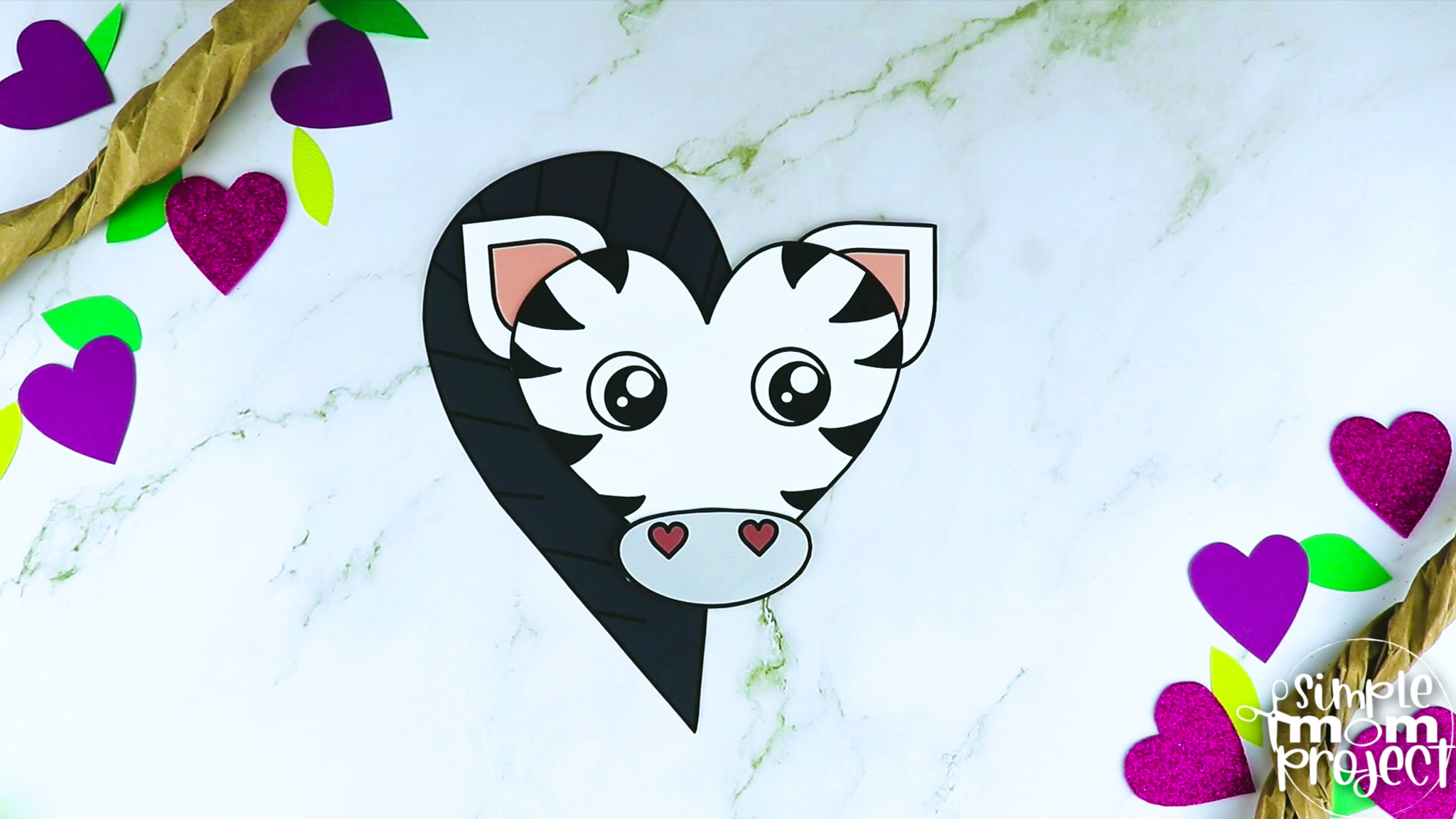 More Options to Choose:
You can print the blank version and trace the cut outs on card stock paper for a sturdier heart zebra craft,
Print the heart zebra template in color for a simple and easy rainy day craft or,
Print the blank heart zebra template and use it as a fun coloring sheet activity and then glue the pieces of the heart zebra craft together.
Printable Heart Zebra Craft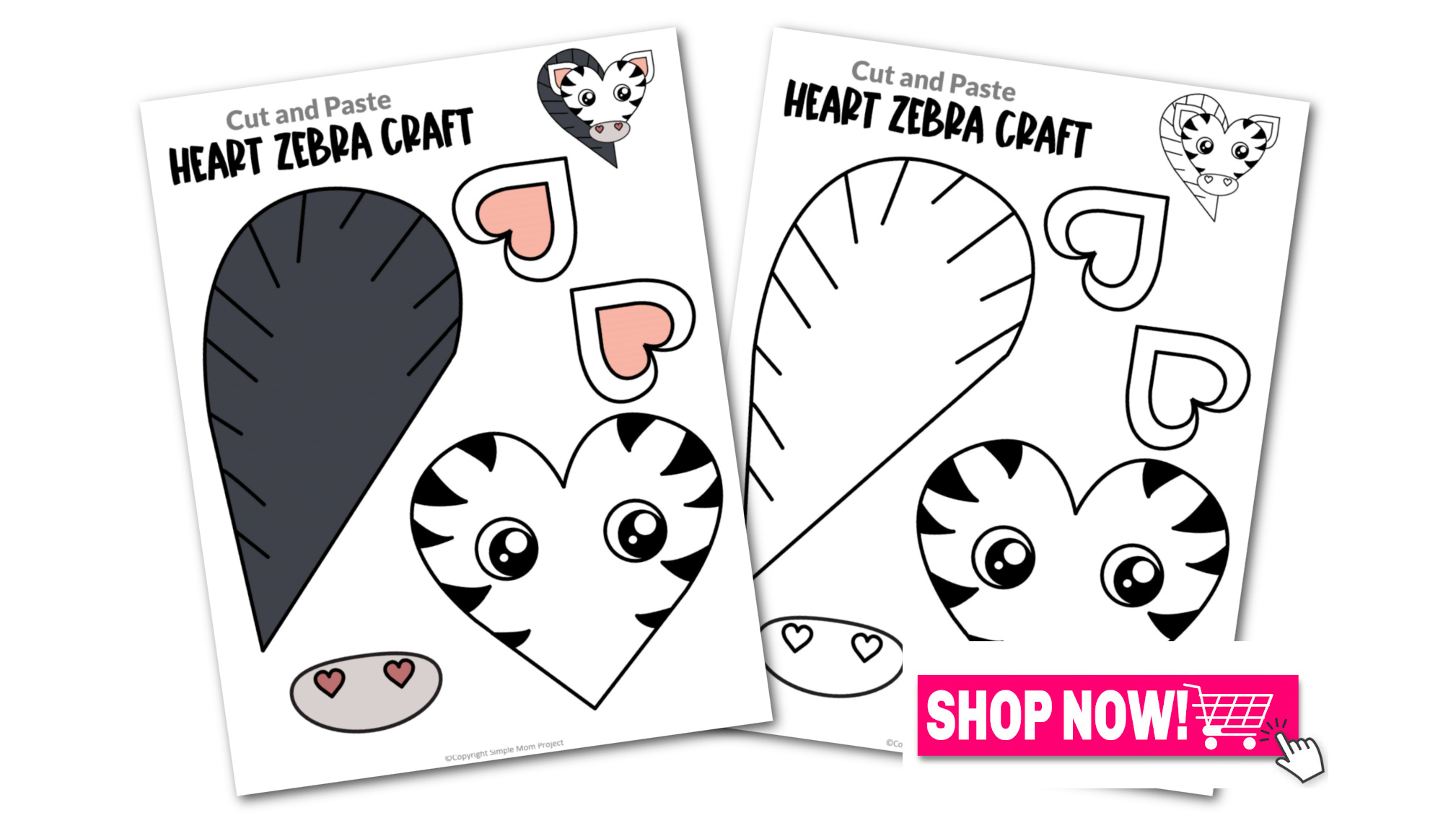 Are those little hands ready to begin working on the printable heart zebra craft template?
Kids will love making this simple animal craft using glue and scissors!
This heart zebra craft only requires cut and paste steps, so it's a great opportunity for all the kids who are just learning how to use the scissors to practice.
Your children's artistic ability would be enhanced, and they would also gain fine motor, hand-eye coordination, and following skills.
Also, they are free to use this heart zebra craft in a variety of ways.
They can use this heart animal craft in more inventive ways because we have two zebra craft templates available.
They can use it to create zoo-themed cards, paper bag puppets, cupcake liner crafts, and more.
With the help of this printable heart zebra craft template, kids can create whatever zebra crafts they wish.
Need more adorable animal craft fun? Check out our packed list of heart animal crafts for simple craft fun with your little ones.  
When you have finished, be sure to share your creation on Simple Mom Project's Facebook Page and follow me on Pinterest!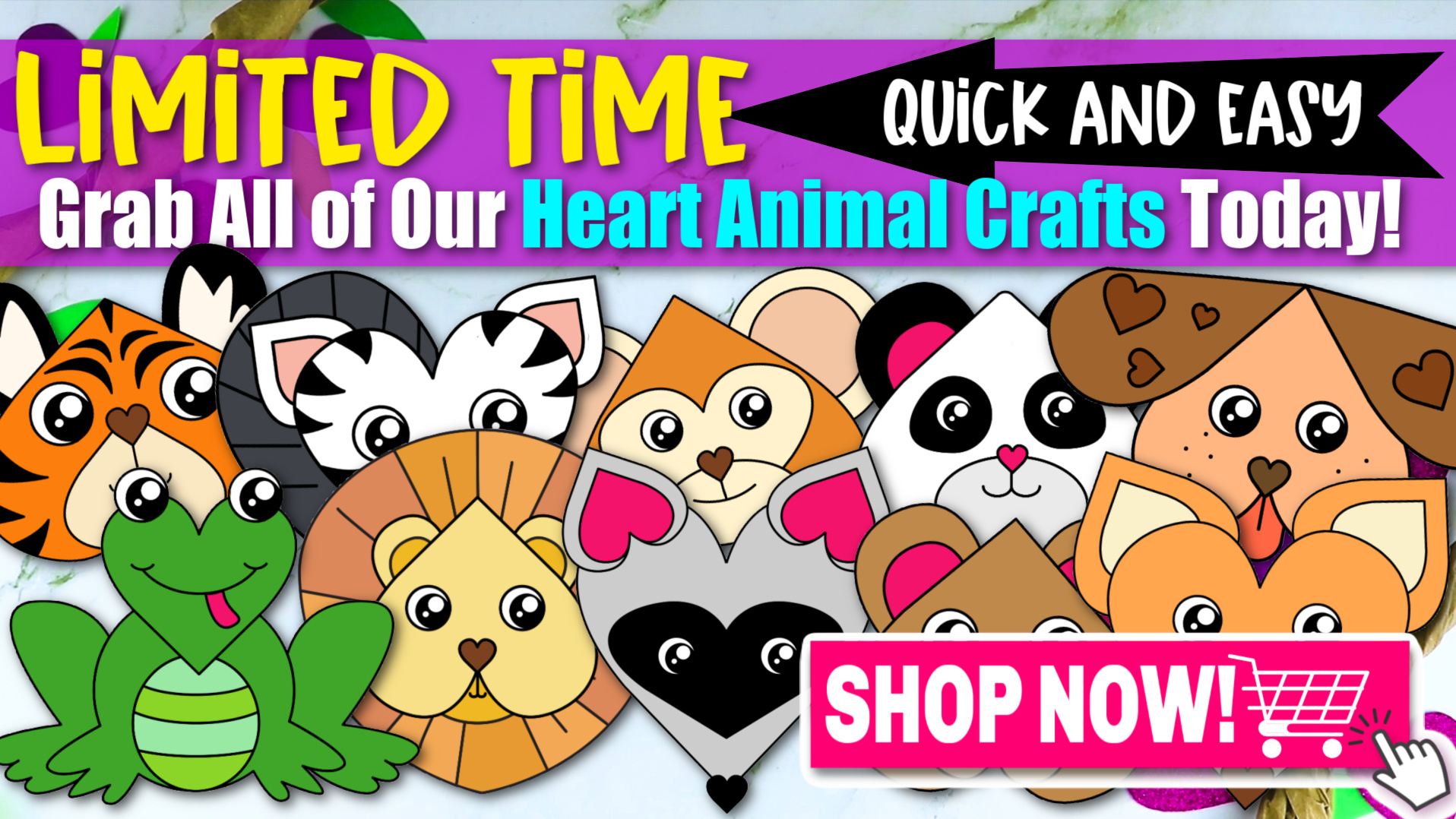 Kaitlen D
More Printable Animal Craft Templates