Doing arts and crafts projects are a great way to keep the kids busy while you're doing household chores.
Today, we are excited to share with you this simple printable zebra paper bag puppet craft template suitable for kids of all ages.
The zebra animal puppet craft comes with two options; the black and white and the colored template.
This cut-and-paste zebra puppet is so easy to assemble, and most importantly it develops fine motor skills, focus, imagination and creativity.
Need a little guidance? We got you!
We included step-by-step pictures with written directions and a tutorial video that kids can easily follow.
This activity brings a lot of fun, it's best to share it with your family and friends.
*By the way, this post may contain affiliate links which means I may receive a small commission at no additional cost to you if an item is purchase through that link. For more information, click here.*
Printable Zebra Paper Bag Puppet Craft
Zebra Craft Supplies Needed
Need more crafty fun? Check out our Monkey Puppet and Hippo Puppet.
T
hey are perfect for those days when staying indoors is the only thing your family can do!
Ideas for Easy Preschool Paper Zebra Craft
We've put together a list of the best ideas to incorporate this simple printable zebra paper bag puppet craft in your kids' daily routine.
1. Learn the ABC's: Z is for Zebra
Did you know that this printable zebra paper bag puppet craft is great to include in your preschool lessons?
Give your kids enough time to complete this zebra puppet craft and when they are done, teach them the letter Z sound.
Print a large letter Z as part of the visual and use this zebra animal paper bag puppet when teaching how to pronounce the word "zebra."
When your kids are already familiar with the word, it's time to learn how to write the upper and lowercase letter Z.
Print traceable letter Z worksheets or simply create a connect-the-dots letter Z on a piece of paper so they can practice the correct way of holding a pencil.
If you need more fun alphabet crafts to encourage your little ones in learning their ABC's, purchase our printable alphabet cut and paste crafts.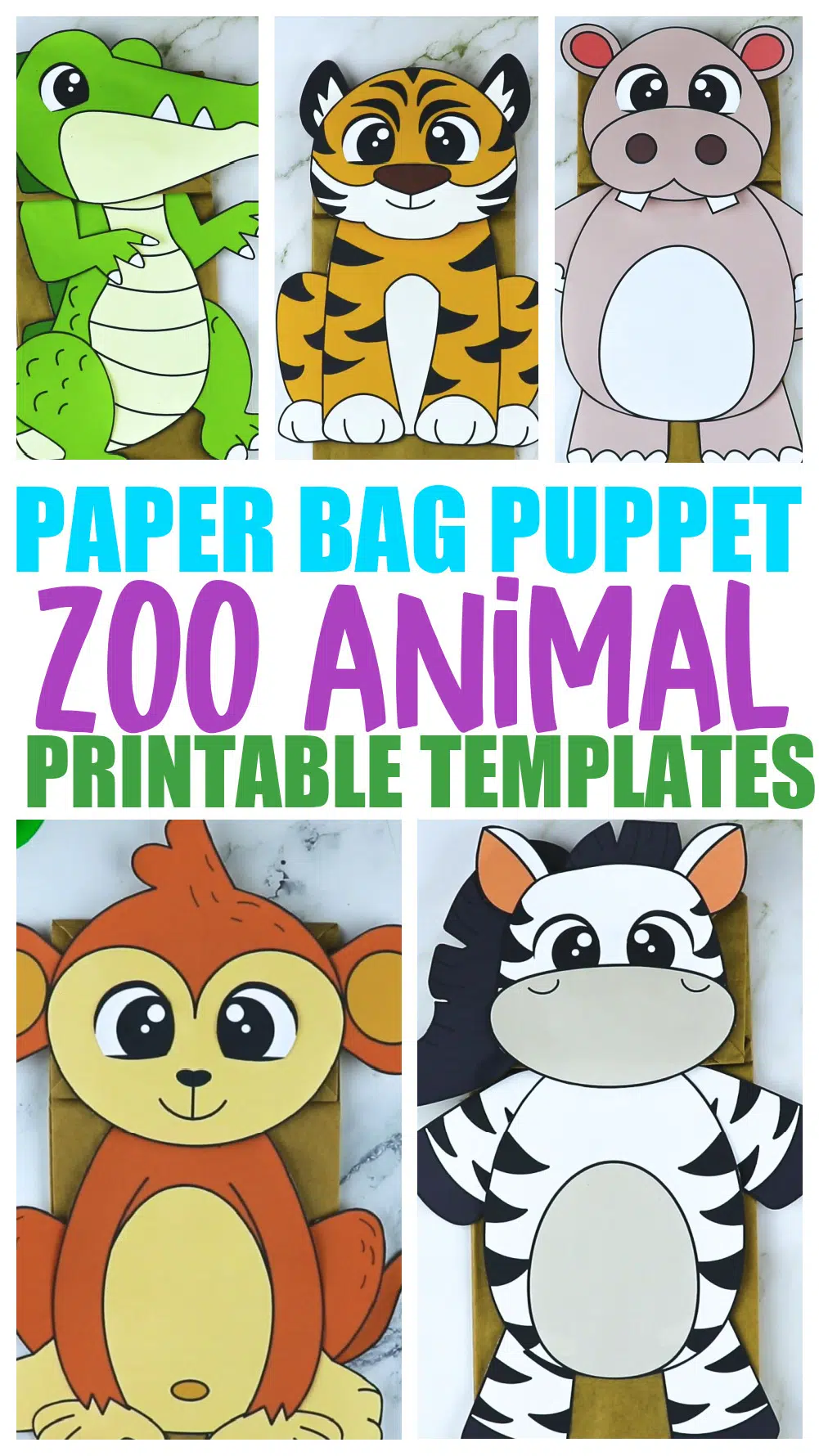 2. Zebra Collections for Kids
Educational books and animal stuffed toys are just a few things you'll see in my kids' playroom.
Kids are having a blast making their own zebra finger puppets.
While they are playing, their curiosity naturally occurs because they are still learning and exploring.
They may ask you to read stories about zebras, and that's where these books come to the rescue!
You might also want to purchase the cute zebra plush toy for your little one.
3. Safari Animal Puppet Show
This cute zebra paper bag puppet craft would make a great addition to your safari animal puppet characters.
Enjoy the process of creating your own zebra puppet because it's as easy as color, cut and glue.
Make a diy puppet theater using recycled materials you already have in your home.
When everything is set up, play together and encourage your kids to come up with a storyline or scenario based on the events they have seen, experienced or would like to experience.
This kid's craft activity provides positive impacts such as developing communication and thinking skills.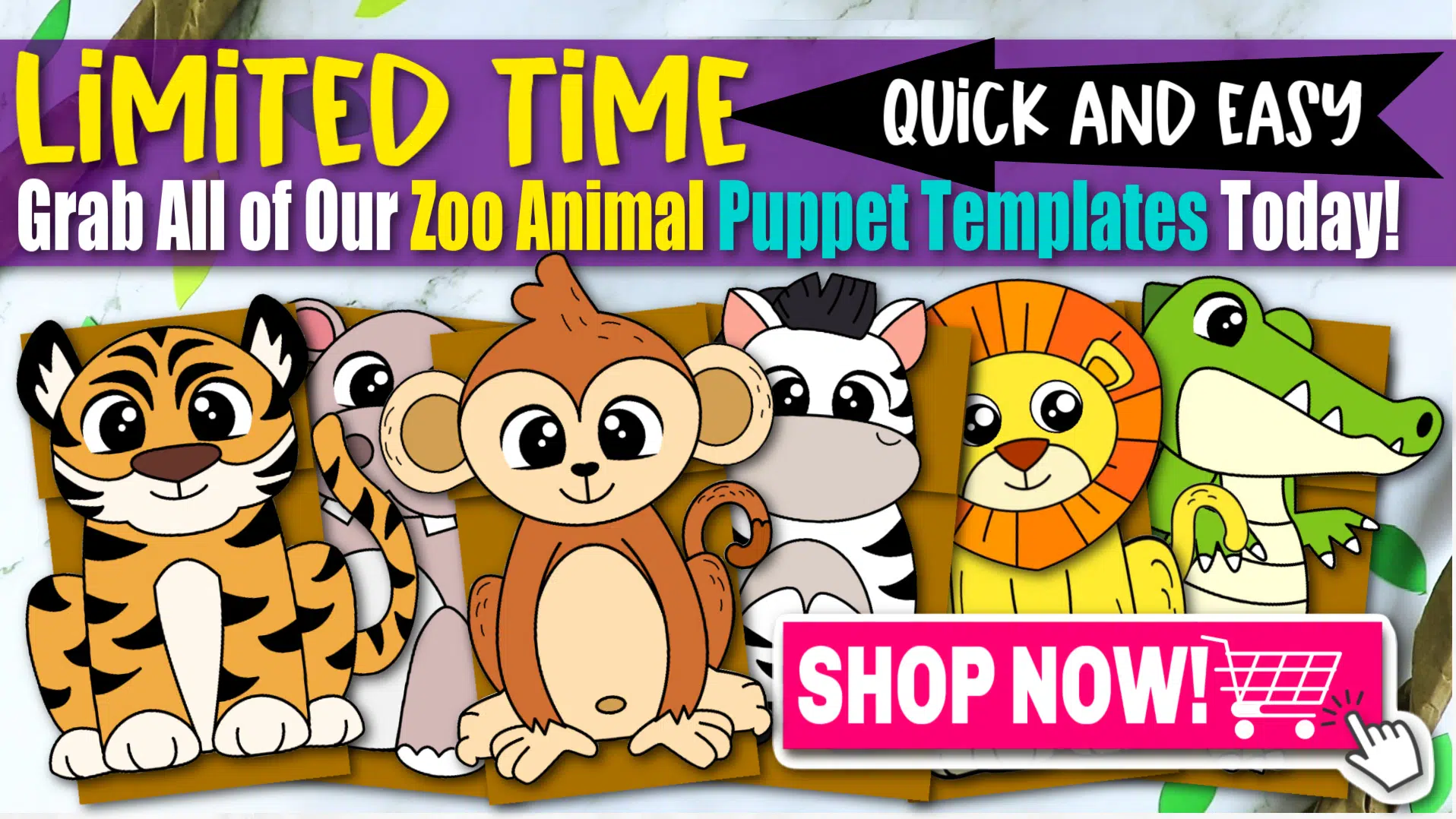 4. A Trip to the Zoo
Our printable zebra paper bag puppet is great for both indoor and outdoor craft activities for kids.
While your preschooler enjoys playing with this zebra hand puppet craft, plan a trip to the zoo.
It's a great way to introduce animals to your kids and learn their importance in our lives.
Visiting a zoo once in a while helps strengthen your relationship with your family, especially your little ones.
We hope you enjoyed these amazing zebra puppet craft ideas we shared.
We assure you will never regret the time you spend doing these things with your kids.
Zebra Paper Bag Puppet Instructions
We know you are excited about making preschool craft activities with your kids.
Build your own paper bag zebra hand puppets with these easy steps.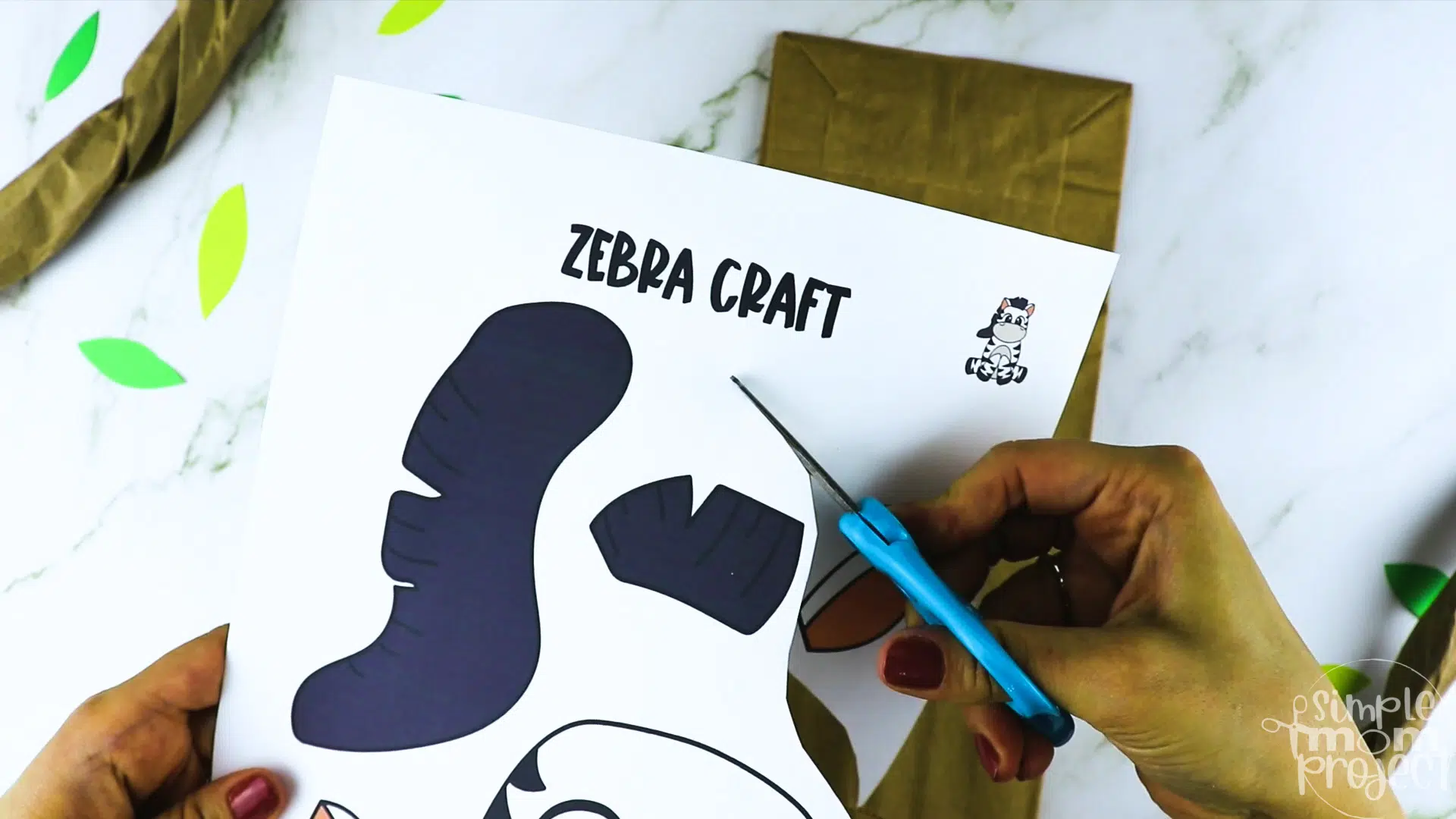 Gather all the crafting materials and purchase the zebra template.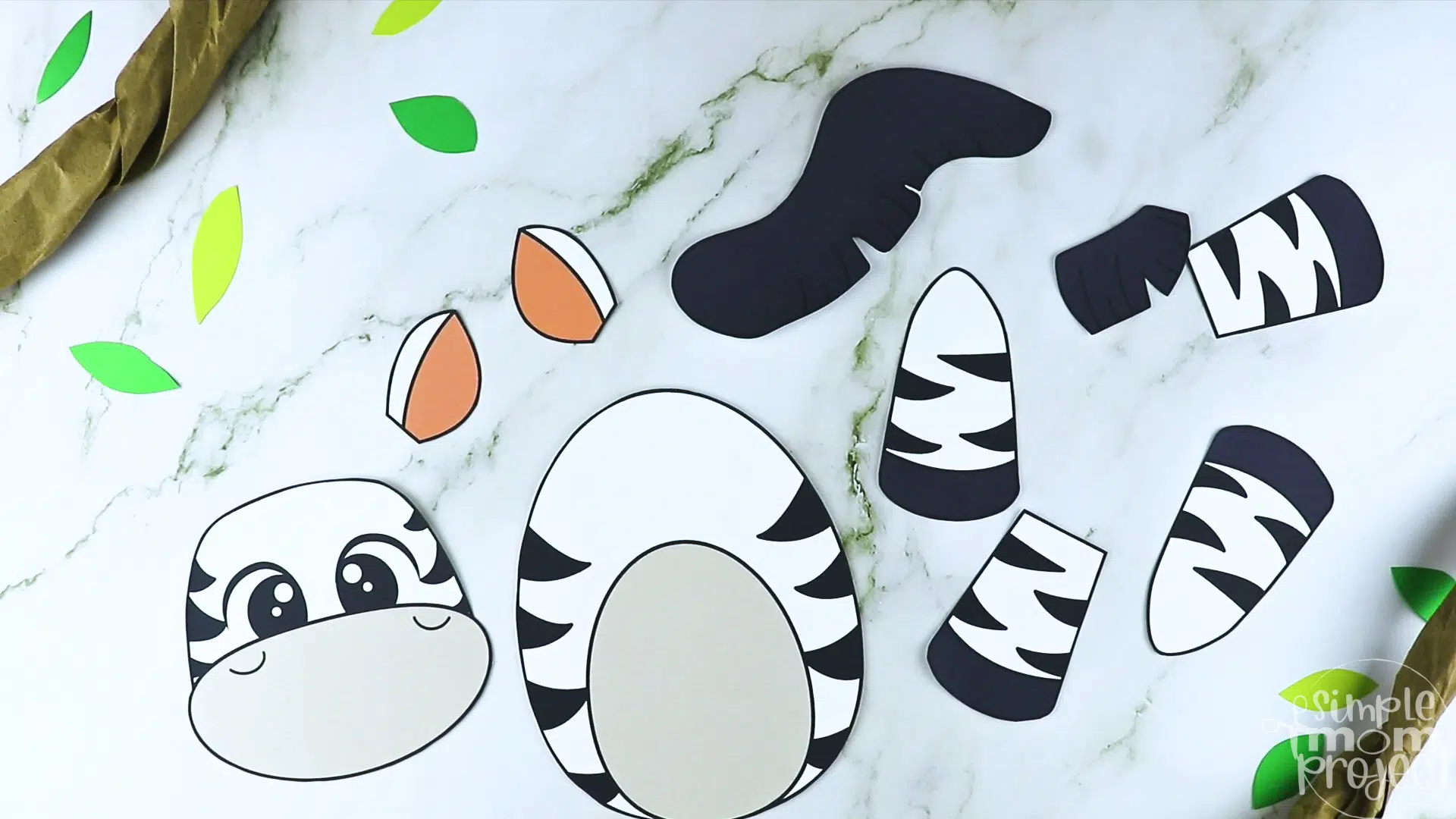 If your kids want the black and white zebra template, let them color it any way they like.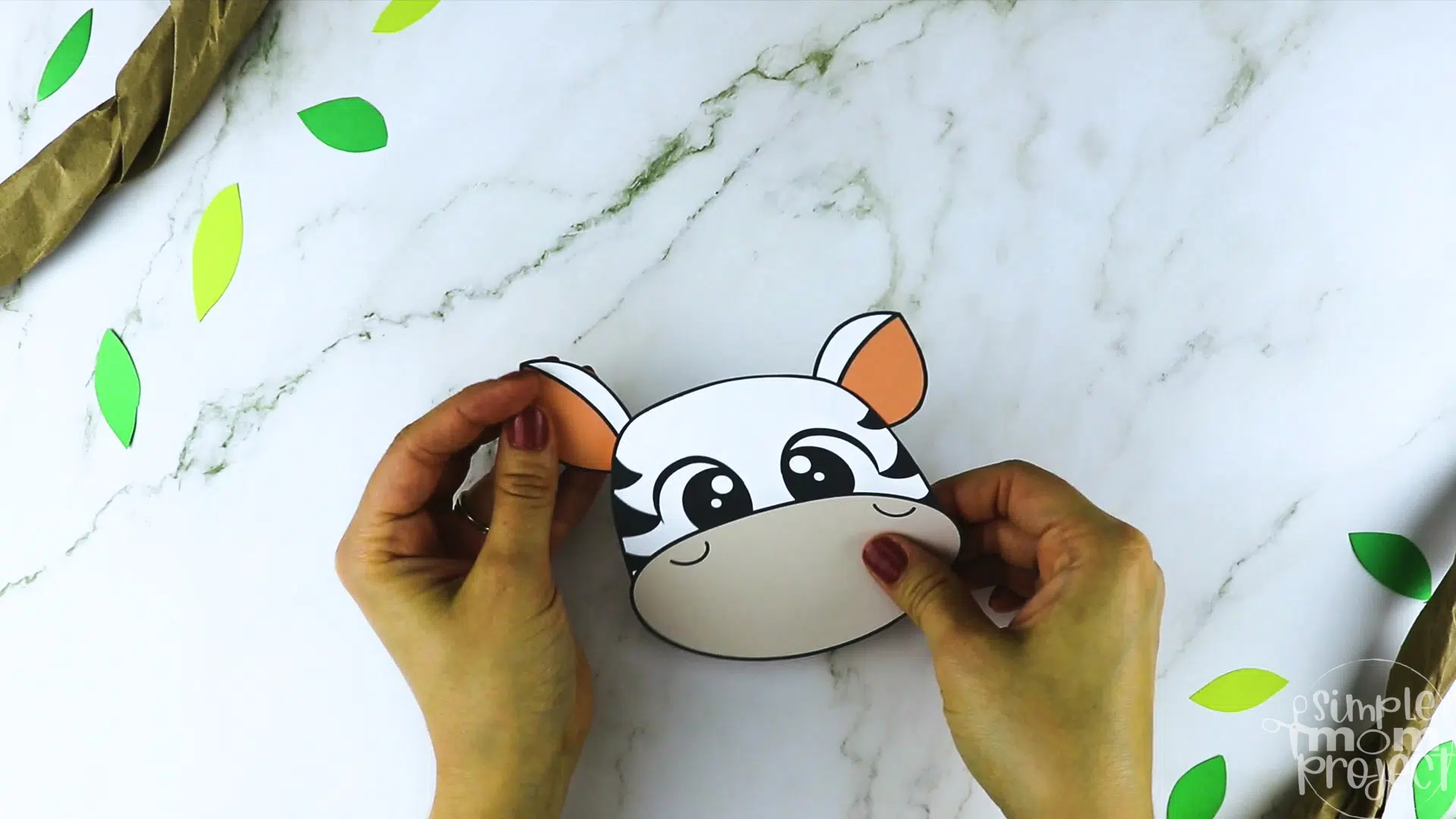 If they choose the colored version, supervise them in cutting out the body pieces.
Start gluing the adorable ears on top of the zebra's head.
Next, glue on the mane at the top of the head going to its back.
Now, we move on to gluing every zebra piece on your brown paper bag.
Position the head and body on your paper bag and secure them using glue.
Finish it off by attaching each leg on its body.
This animal craft is so easy to do and kids will love how they turn out!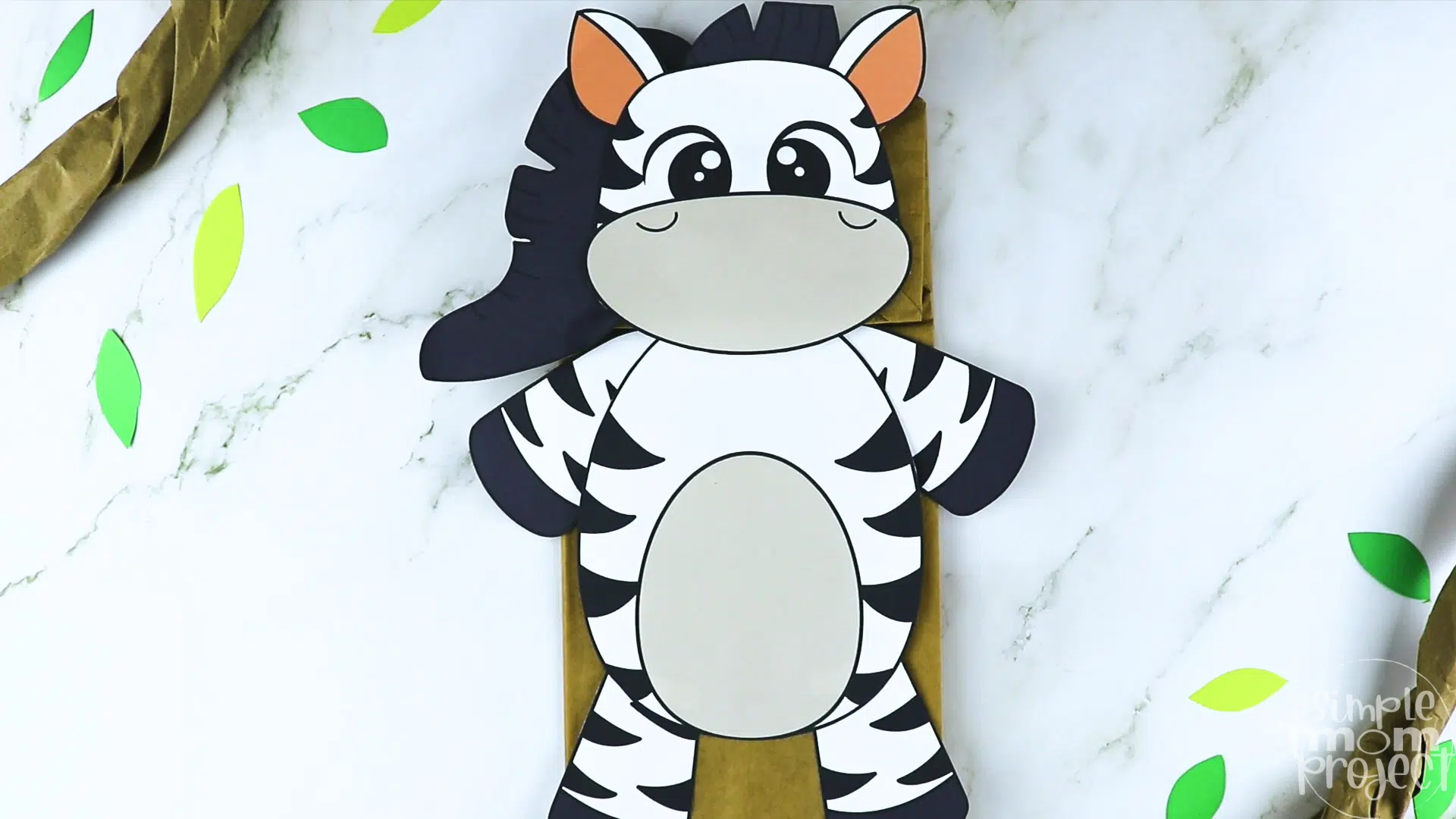 More Options to Choose:
You can print the blank version and trace the cut outs on card stock paper for a sturdier zebra paper bag puppet craft,
Print the zebra template in color for a simple and easy rainy day craft or,
Print the blank zebra template and use it as a fun coloring sheet activity and then glue the pieces of the zebra craft together.
Printable Zebra Paper Bag Puppet Template
Keep your kids occupied during the weekend with these two versions of printable zebra paper bag puppet templates.
We have the basic black and white zebra drawing with no color and the cut-and-paste colored zebra animal craft template.
Both templates are fun and easy to do!
Don't forget to share your learning plans in the comments.
Need more zoo animal puppet fun? Check out our packed list of paper bag puppets for simple craft fun with your little ones.
When you have finished, be sure to share your creation on Simple Mom Project's Facebook Page and follow me on Pinterest!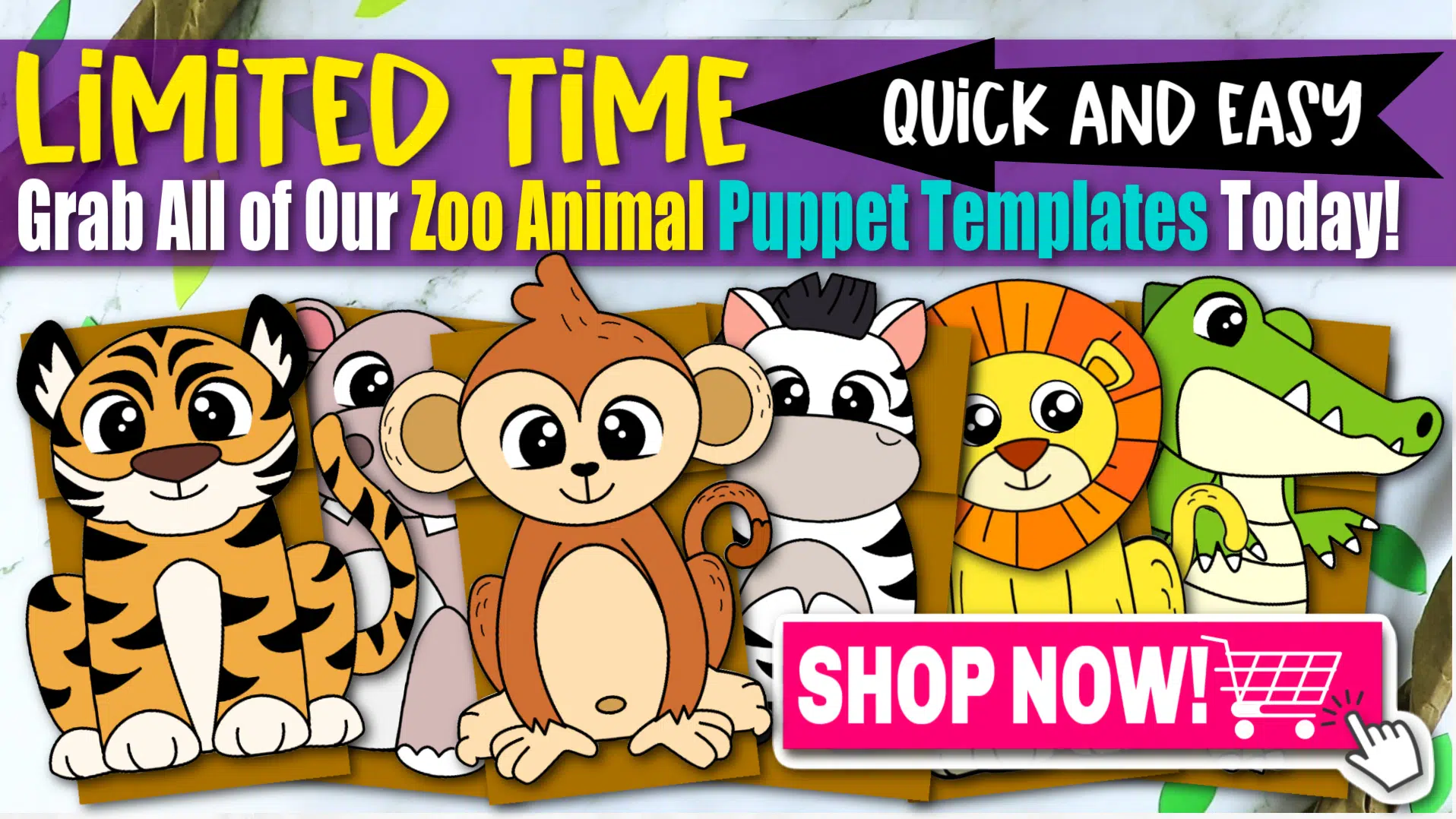 Kaitlen D.
More Fun Printable Puppet Craft Templates