Today is going to be a special day for all the kids who love The Lion King!
For kids who adore these mighty lions, we have designed an animal craft that is simple and easy to complete.
Parents who appreciate The Lion King can participate in this printable heart lion craft template as well.
It is perfect for teaching the letter L, wild animals, or simply creating an art activity.
This heart lion craft template is a terrific addition to your preschool crafts because we have made it very accessible to all children.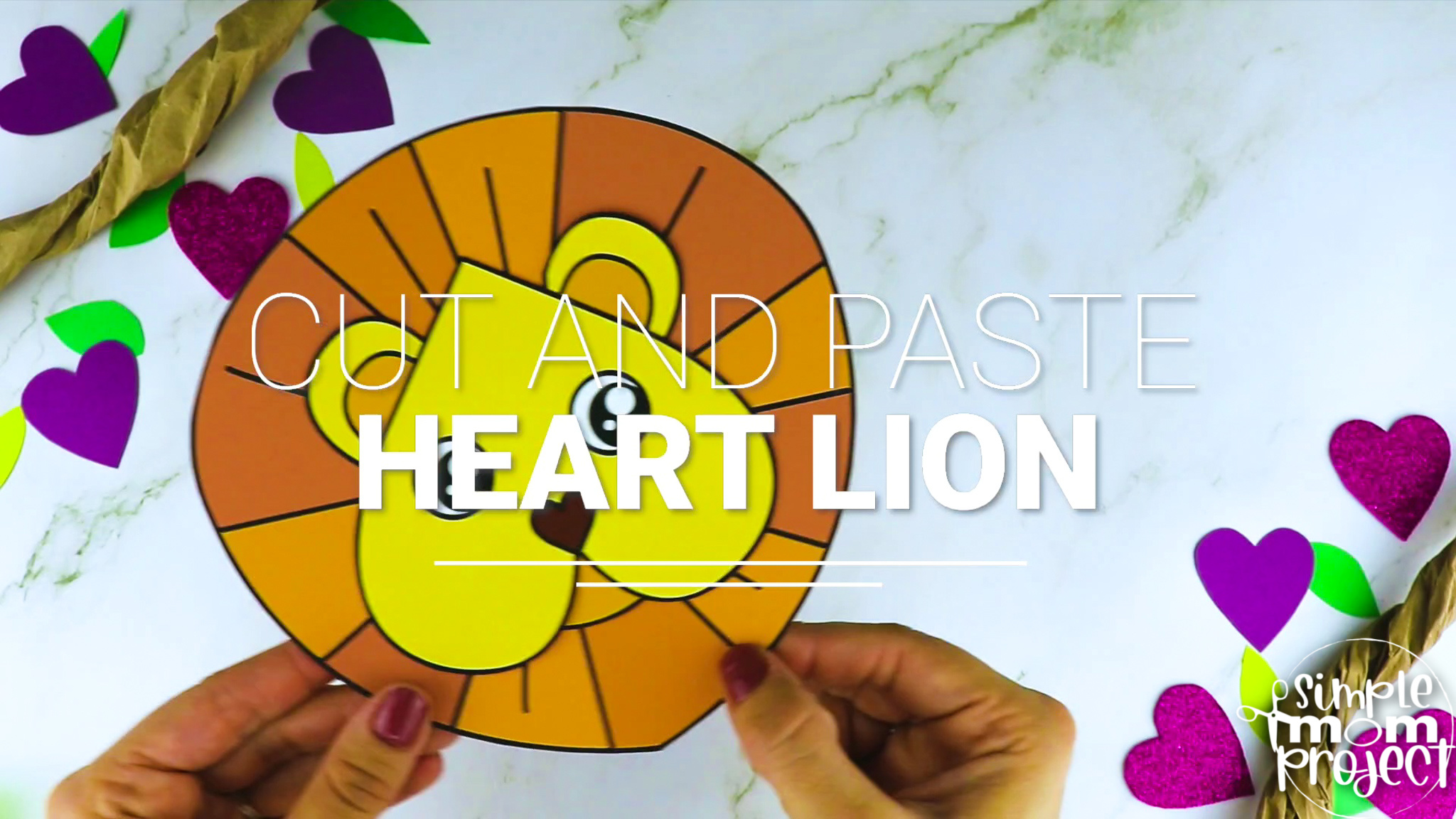 They will be able to exhibit their artistic talents while also improving their fine motor and hand-eye coordination.
Also, did you know that you may incorporate this printable heart lion craft into a variety of fun activities for your preschoolers, kindergarteners, and toddlers?
You'd be surprised at how adaptable and useful this heart-shaped lion activity is for our kid's educational experience.
Print a copy of this printable heart lion craft template right now and get ready to roar!
*By the way, this post may contain affiliate links which means I may receive a small commission at no additional cost to you if an item is purchase through that link. For more information, click here.*
Printable Heart Lion Craft

Heart Lion Craft Supplies Needed
Need more crafty animal ideas? Check out our Heart Tiger Craft, and Heart Monkey Craft.
 T
hey are perfect for those days when staying indoors is the only thing your family can do!
Ideas for Easy Preschool Paper Heart Lion Craft
It is essential that we provide our children with the most engaging and stimulating activities that we can think of.
They will maintain their focus and enthusiasm for learning in this way.
These creative ideas are how you can use the heart lion craft in the most interesting and fun ways.
Please feel free to include these in your daily schedules at home and at school!
1. Best Lion Collection for Children
Do you plan to incorporate this printable heart lion craft template into your daily routines at home?
This would be an excellent opportunity to set up your children's learning nooks with this best lion collection for children!
Decorate your children's study or play space with some of the best lion learning resources to create the right atmosphere for learning about these majestic lions.
Set up a reading nook with some lion-themed books, put up a play area with lion figures, and place a cuddly lion plush toy on your child's bed.
This best lion collection for kids will have them motivated to start with the printable heart lion craft template!
2. Roarsome Facts about Lions
This printable heart lion craft template concept would be best for incorporating into your school's science lessons.
Share these amazing lion facts to introduce the printable heart lion craft template.
Kids would be able to learn more about these animals by learning about how they adapt to their environment and live.
Children will love this concept since they will be learning science while creating their lion crafts!
Check out all these amazing lion facts, and get ready to impress the kids with how spectacular lions are!
Lions are the only cats that live in groups.
They are also the most gregarious of the big cats.

Next to the Siberian Tiger, lions are the second-largest cat on the earth.
Did you know that a male lion's roar may be heard up to 8 kilometers away?
A lion cub is a young lion.
They need to eat every day but can go up to four days without water.
A female lion requires 5 kg of meat per day, whereas a male needs more.
Although they can live up to 16 years, lions can live up to 25 years in captivity.
Because of their courage, strength, and power, they have earned the title "King of the Jungle."
Lions have a top speed of 81 kilometers per hour.
3. Toilet Roll Lion Craft
Kids would surely request more of these easy paper lion crafts, so we came up with the printable heart lion craft template idea.
Simple household supplies are all that are needed to make this toilet paper roll lion craft.
This toilet paper roll can be transformed into a variety of useful materials!
It can serve as a crayon or pencil holder, a side table display, or a puppet show prop.
To get started, print the heart lion craft template, then gather some empty toilet paper rolls, scissors, and glue.
Cut out the pieces of the heart lion craft template, then put them all together.
Glue the heart-shaped craft to the toilet paper roll's top.
You can even paint the toilet roll the color your kids choose if you have paint on available.
You can now place some pencils and crayons inside the toilet paper roll lion craft after the glue has dried.
You're welcome to print extra copies of the heart lion craft template and make more paper roll crafts!
4. DIY Heart Shape Card
Do you and your pals both enjoy The Lion King?
Then you will undoubtedly love this printable heart lion craft template as well!
This is a perfect day to make your own DIY heart-shaped cards to give to your friends with this heart lion craft template.
You can make a simple greeting card, a thank-you card, or anything else you like.
Bring out the printable heart lion craft template along with all of your decorative materials, including crayons, markers, beads, sequins, glue, and more!
Write a short note on the back of the lion craft after cutting and putting the lion's pieces together.
You may write using crayons or markers.
Make your heart-shaped cards unique by adding glistening, colorful sequins and beads to them.
Print more printable heart lion craft templates to make more of these DIY heart-shaped cards!
Take as much time as you need to put these ideas to use!
We're delighted to be taking part in your weekend activities.
This printable heart lion project template is sure to keep the kids busy making crafts and learning about lions!
Heart Lion Craft Instructions
After gathering all your materials, make sure you don't forget to read these directions on how to make your lion crafts!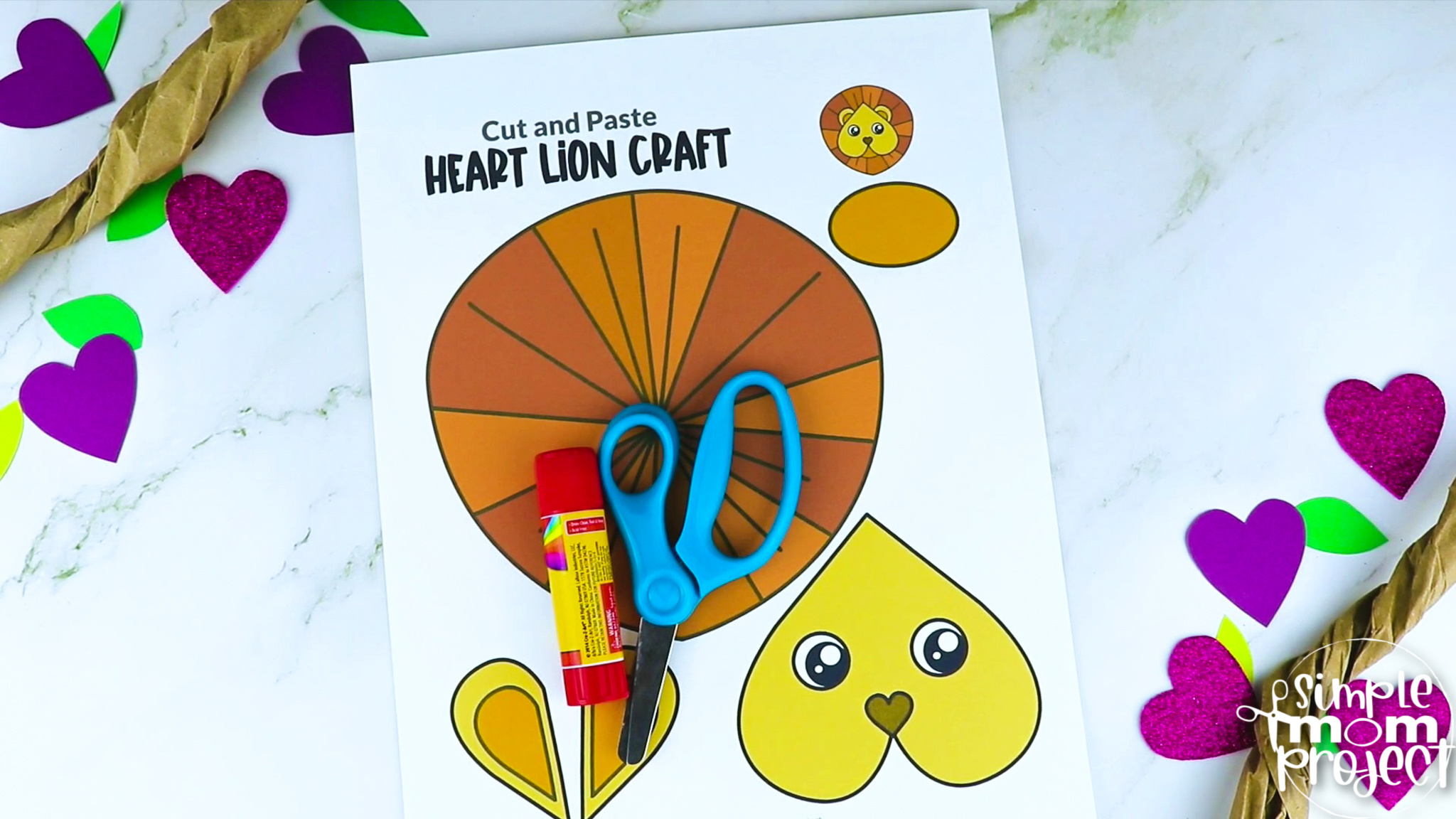 Start with the colorful template and cut out the lion pieces one by one.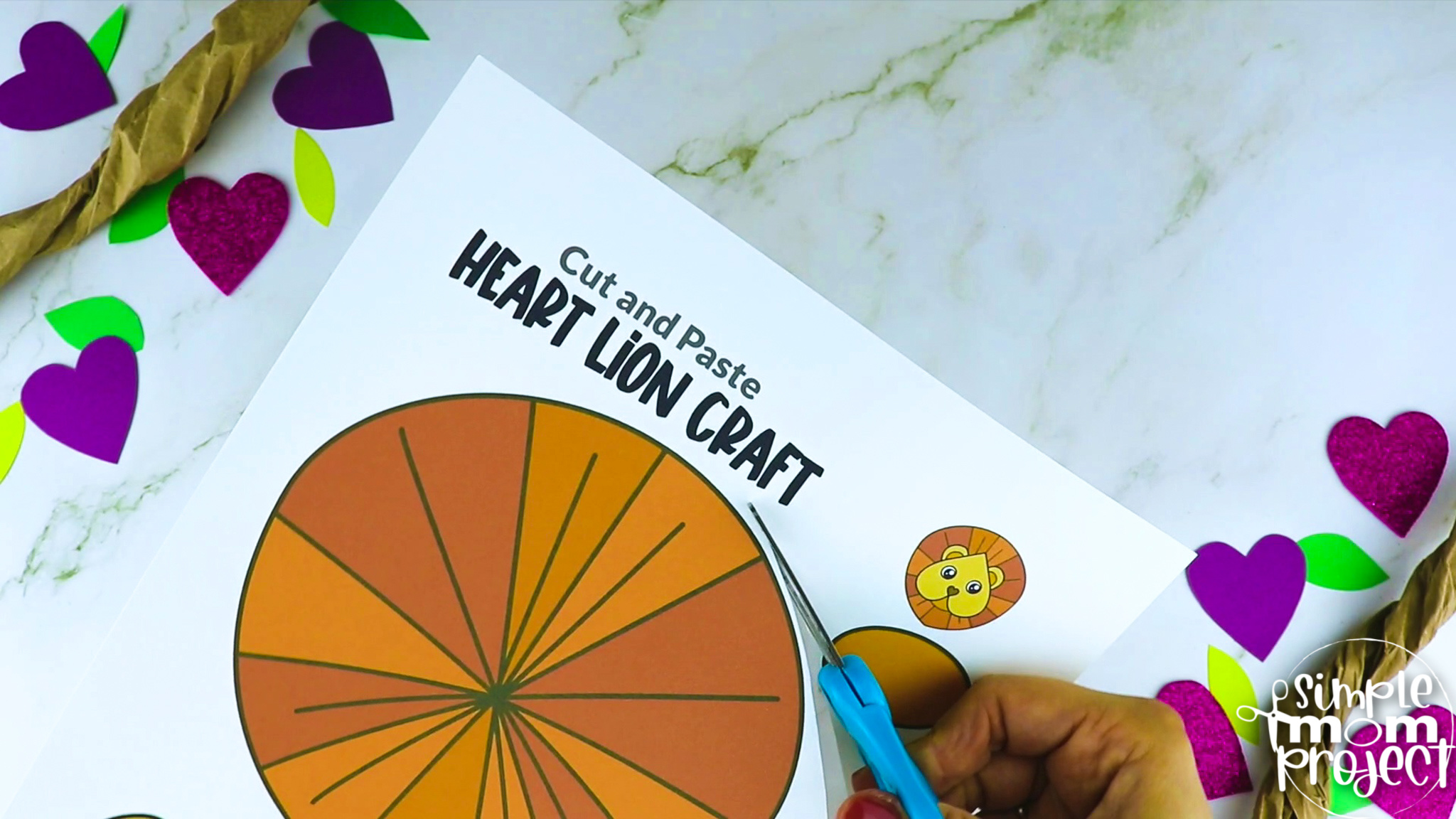 The black and white lion template is available for kids to color with their different coloring accessories.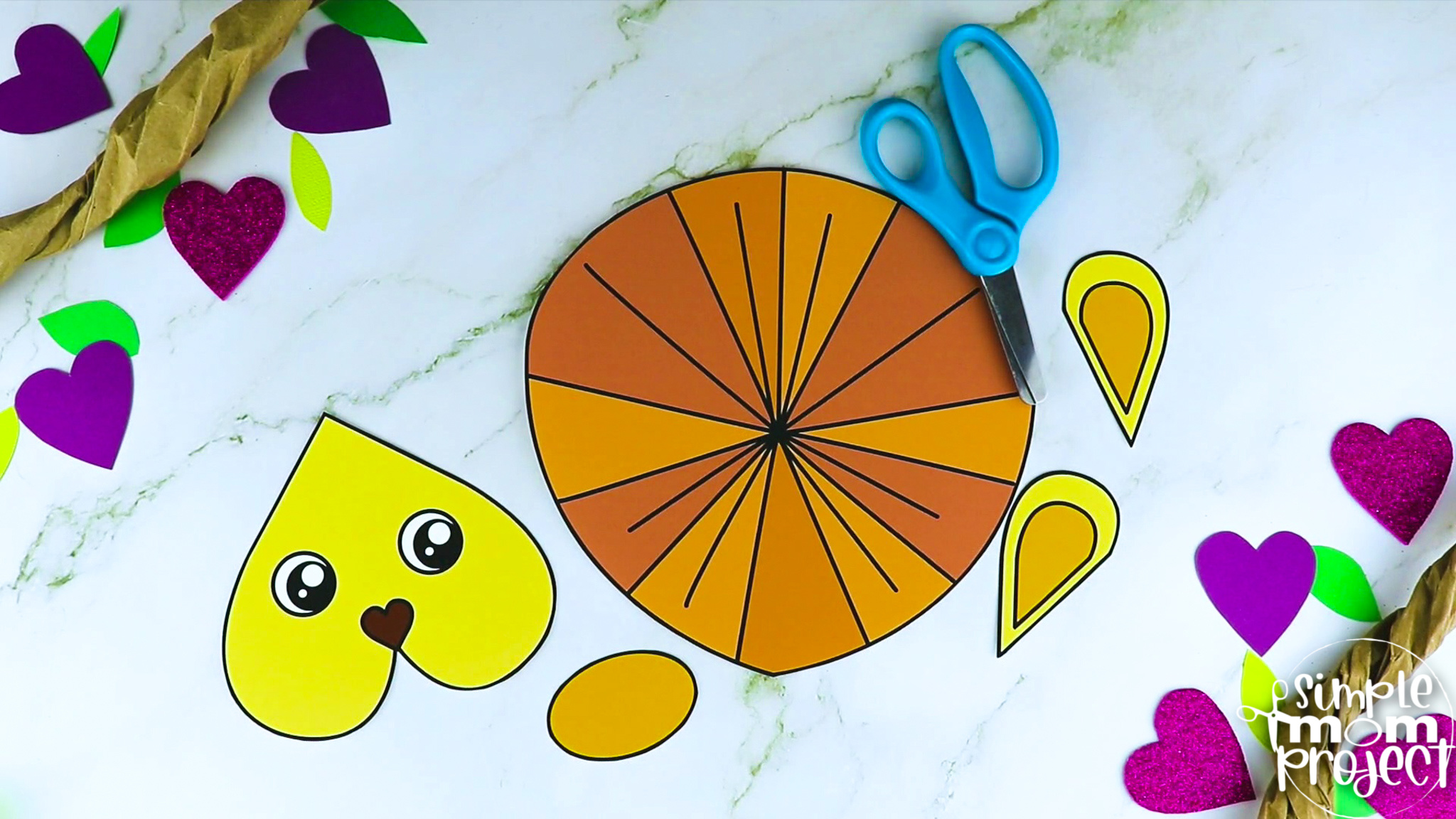 Begin by placing the lion's head on the mane.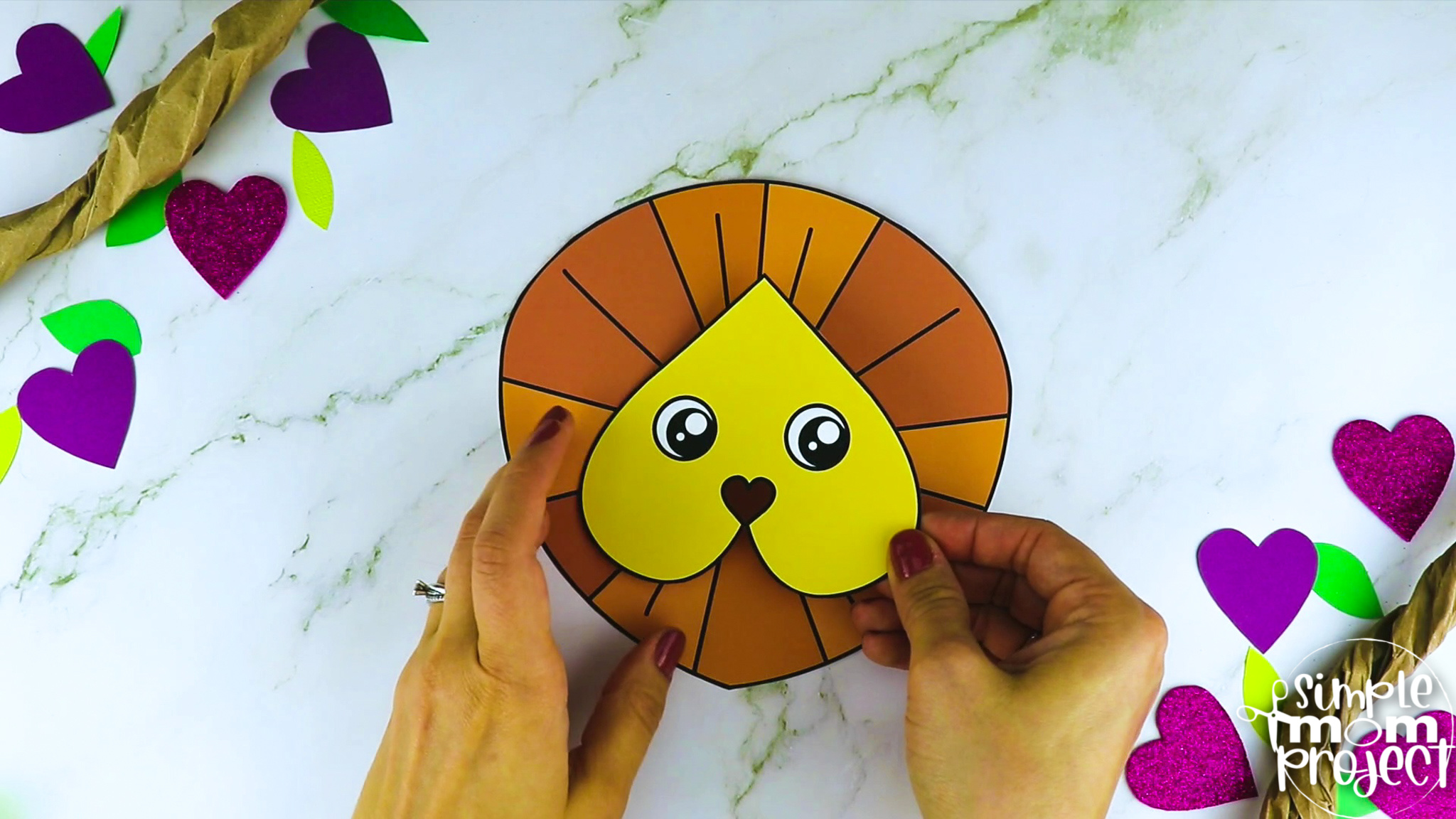 After that, place the two lion ears on the upper sides of the head.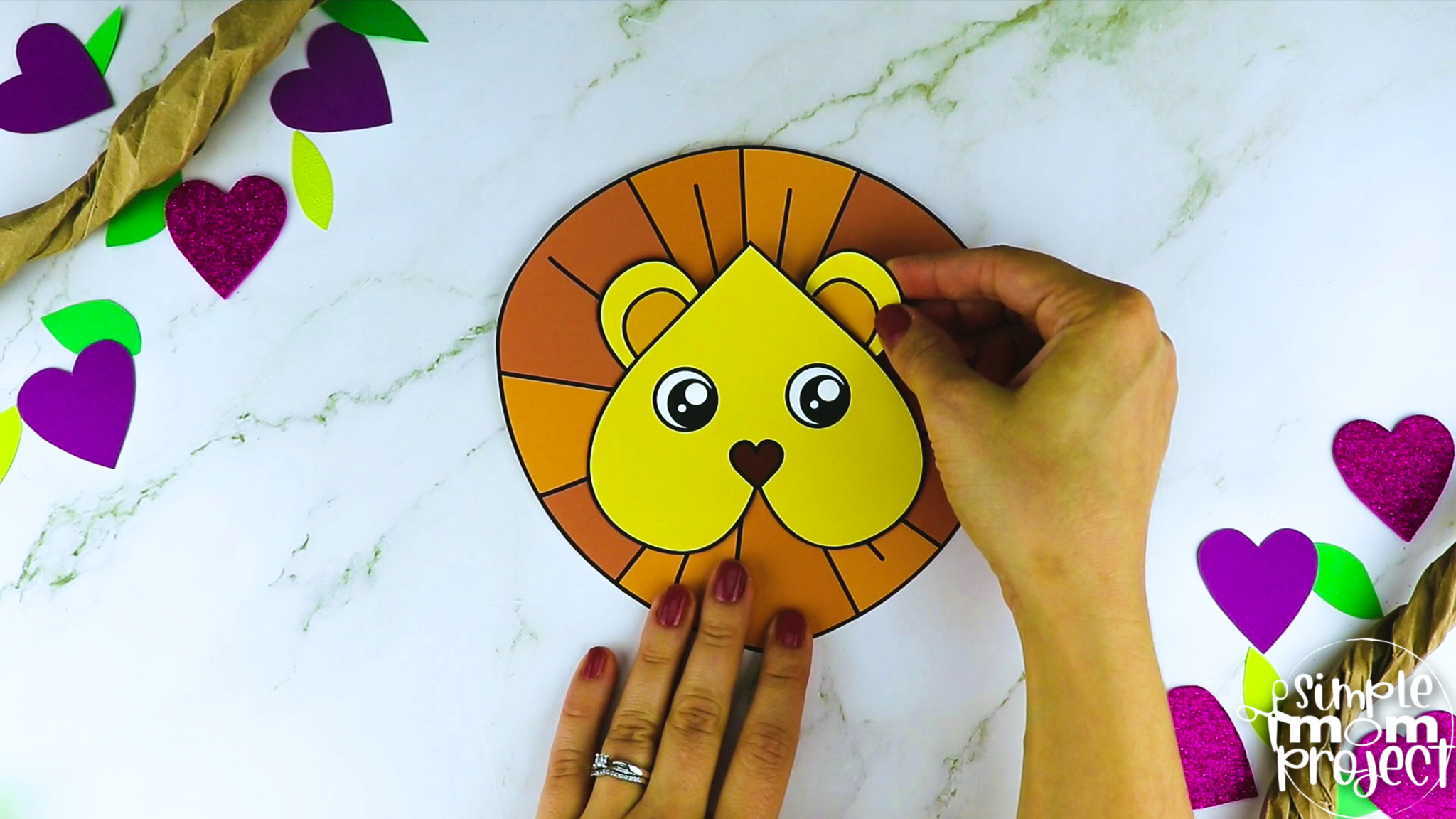 Add the mouth of the lion to complete it.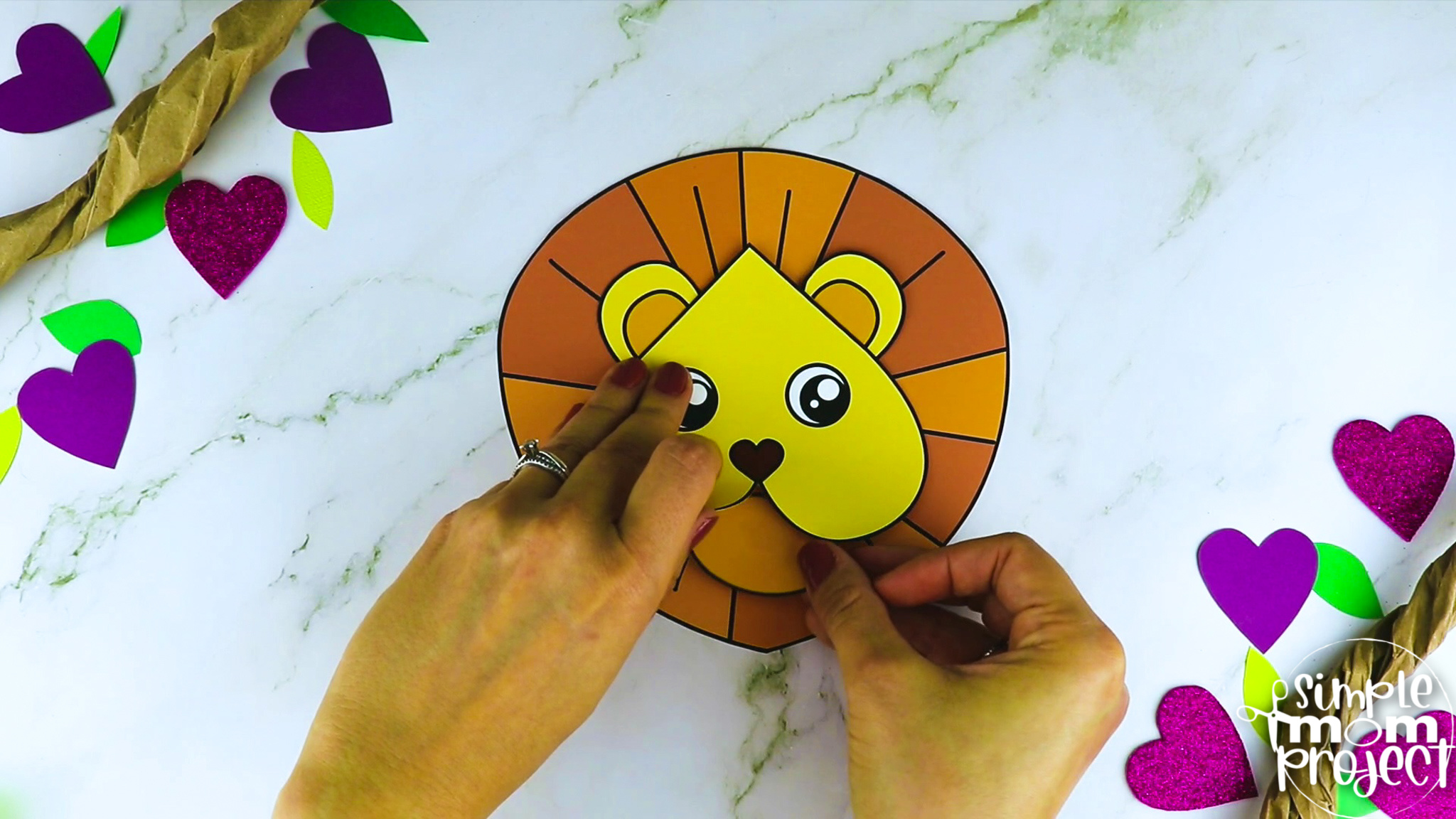 What a magnificent roaring lion you have created!
More Options to Choose:
You can print the blank version and trace the cut outs on card stock paper for a sturdier heart lion craft,
Print the heart lion template in color for a simple and easy rainy day craft or,
Print the blank heart lion template and use it as a fun coloring sheet activity and then glue the pieces of the heart lion craft together.
Printable Heart Lion Craft

Take pleasure in spending time with your kids while they complete this simple cut-and-paste heart lion craft!
We will provide detailed instructions for making this paper craft, so children will have no trouble doing it.
If you like our collection of heart animal crafts, this is a great addition to your preschool and toddler crafts.
Have fun choosing between a simple and colored heart lion template.
By cutting and assembling the heart lion pieces, kids may express their creativity while honing their fine motor skills and hand-eye coordination.
They also get to practice their independence as they try to do this activity on their own by following some simple steps.
This printable heart lion craft template would be a wonderful activity for the whole family!
Share it with everyone you know who enjoys making crafts with animals and hearts!
Need more adorable animal craft fun? Check out our packed list of heart animal crafts for simple craft fun with your little ones.  
When you have finished, be sure to share your creation on Simple Mom Project's Facebook Page and follow me on Pinterest!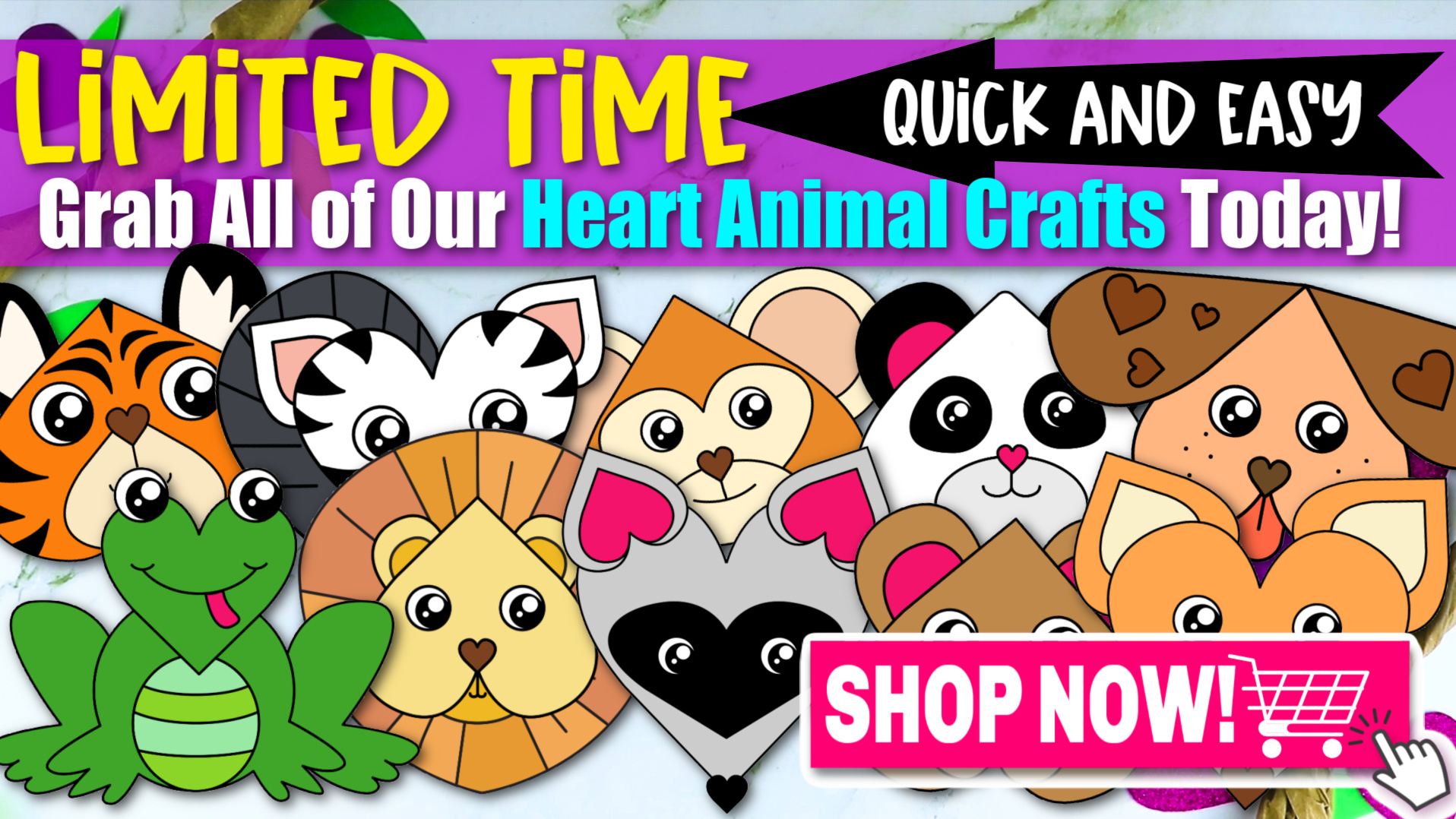 Kaitlen D
More Printable Heart Craft Templates