Running out of weekend activity ideas?
Take an imaginary trip to the zoo and jungle when you make this easy free printable elephant craft template.
It's a great opportunity for your little one to develop their creativity, concentration, color recognition and motor skills.
Read the simple instructions below and watch the step-by-step tutorial video to guide you and your little one while making this cut and paste printable elephant craft template.
Your toddler, preschooler or kindergartener will surely love making their own version of elephant craft.
Download and print as many as simple elephant craft templates as you want.
Share it to each family member and friends to create a great bond during the weekend.


Need more crafty fun? Check out our Giraffe Craft, Zebra Craft and Leopard Craft.
 T
hey are perfect for those days when staying indoors is the only thing your family can do!
*By the way, this post may contain affiliate links which means I may receive a small commission at no additional cost to you if an item is purchase through that link. For more information, click here.*
Free Printable Cut and Paste Elephant Craft
Ideas for Easy Preschool Paper Elephant Craft
We're delighted to share with you these brilliant ideas on how to maximize the use of free printable elephant craft templates with your kids.
1. Amazing Facts About Elephants
Elephants are fascinating creatures and they are the world's largest land animal.
Did you know that elephants belong to the mammal family?
Which means they breathe air, have a backbone, can grow hair, give birth to live young and feed their babies milk.
Elephants have large ears and long, powerful trunks.
Did you know that their trunks can grow for about six feet long?
They use their trunk to pick up things, spray water on them and show affection.
Once your little learner is done making this free printable elephant craft template, use it while informing these cool, amazing elephant facts.
2. Storytime for Kids
My children are fascinated watching Disney's Dumbo because of its interesting story about the little elephant in the circus who got a giant floppy ear and uses it to fly.
These are some of the few books my children love to hear and read before going to bed.


3. Easy DIY Elephant Crafts
You will be inspired to create easy DIY elephant crafts after making this cut and paste printable elephant template.
We thought it would be fun to make a simple toilet paper roll elephant craft.
Gather all the simple and recycled materials you probably have at your home.
Draw two big ears and a trunk on cardboard then cut it out.
Glue these pieces on a recycled toilet paper roll and let your child paint the entire elephant craft with gray paint.
Attach some googly eyes, too! It's really easy to make even your preschooler can do it on their own.
4. Letter E is for Elephant
Letter E for elephant craft is perfect for the letter of the week lesson plan.
Once your child is done coloring and designing their own printable elephant craft template, teach them the basic alphabets.
Print a traceable upper and lowercase letter E for your preschooler and kindergarten.
This cool activity will help them practice holding a writing tool the correct way.
Let them familiarize with the individual letters, then teach them how to easy words that start with letter E like elephant.
Use this cute free printable elephant craft template to spend quality time with your children.
We are confident they will ask for more easy safari animal craft templates.


Elephant Craft Supplies Needed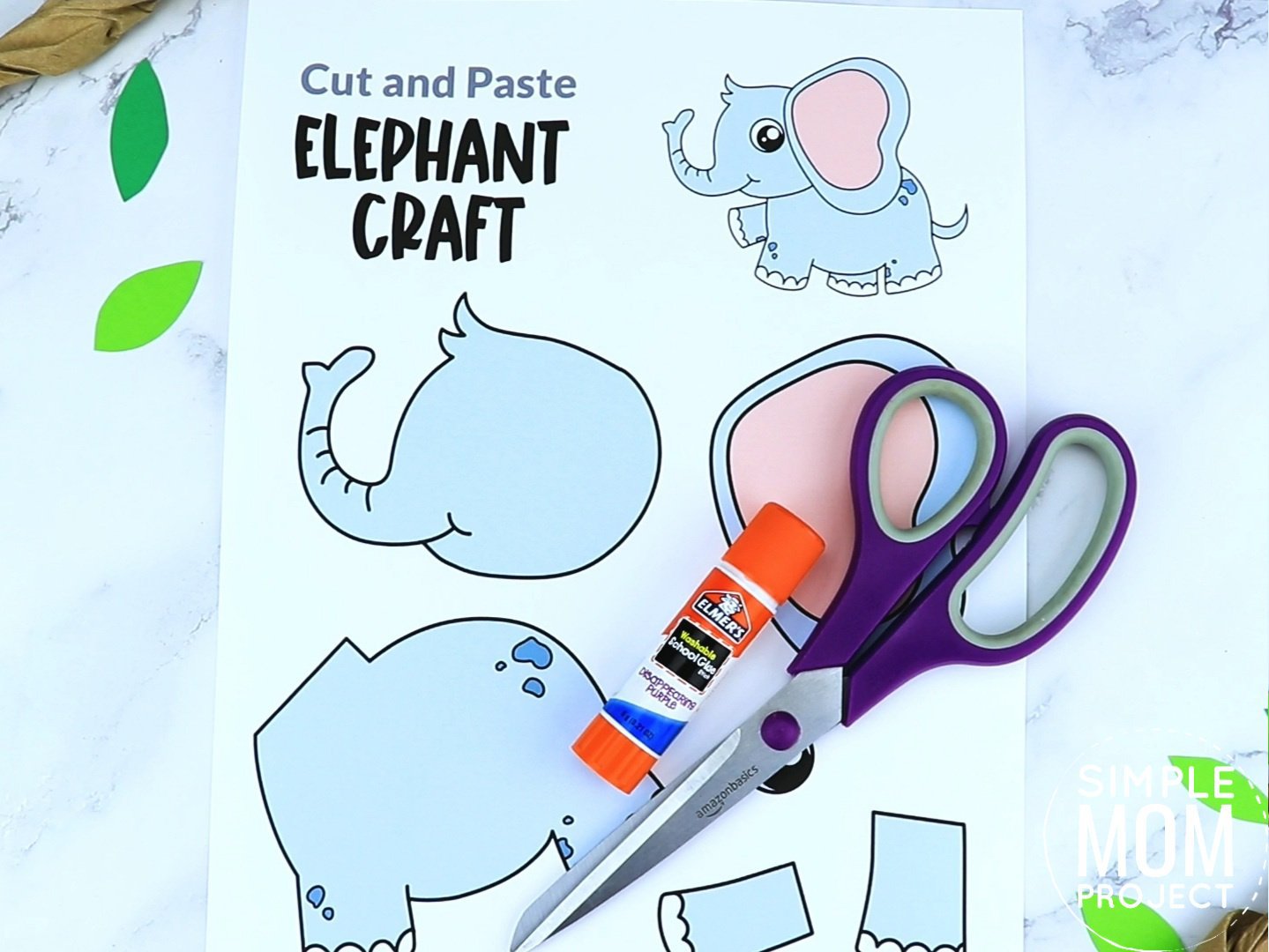 Printable Elephant Template (FOUND AT THE BOTTOM)
Keep scrolling to get your very own elephant craft today and start with your little ones and their elephant craft buddies today!
Elephant Craft Instructions
Take out all the craft materials and print whichever version of this free printable elephant craft template your child chose.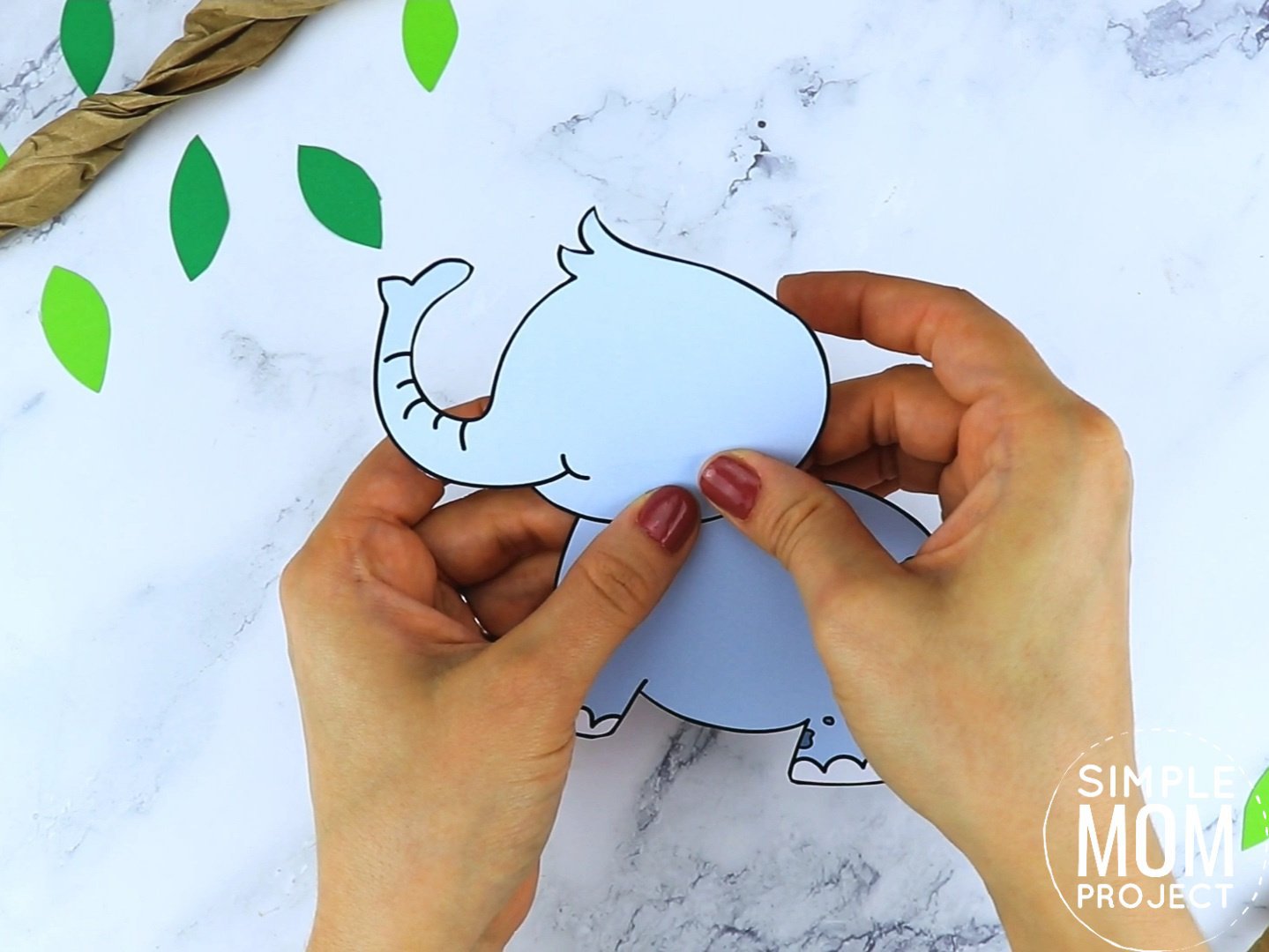 Using a pair of scissors, start cutting out each piece of this cute elephant craft template.
First, attach the elephant's head on its body.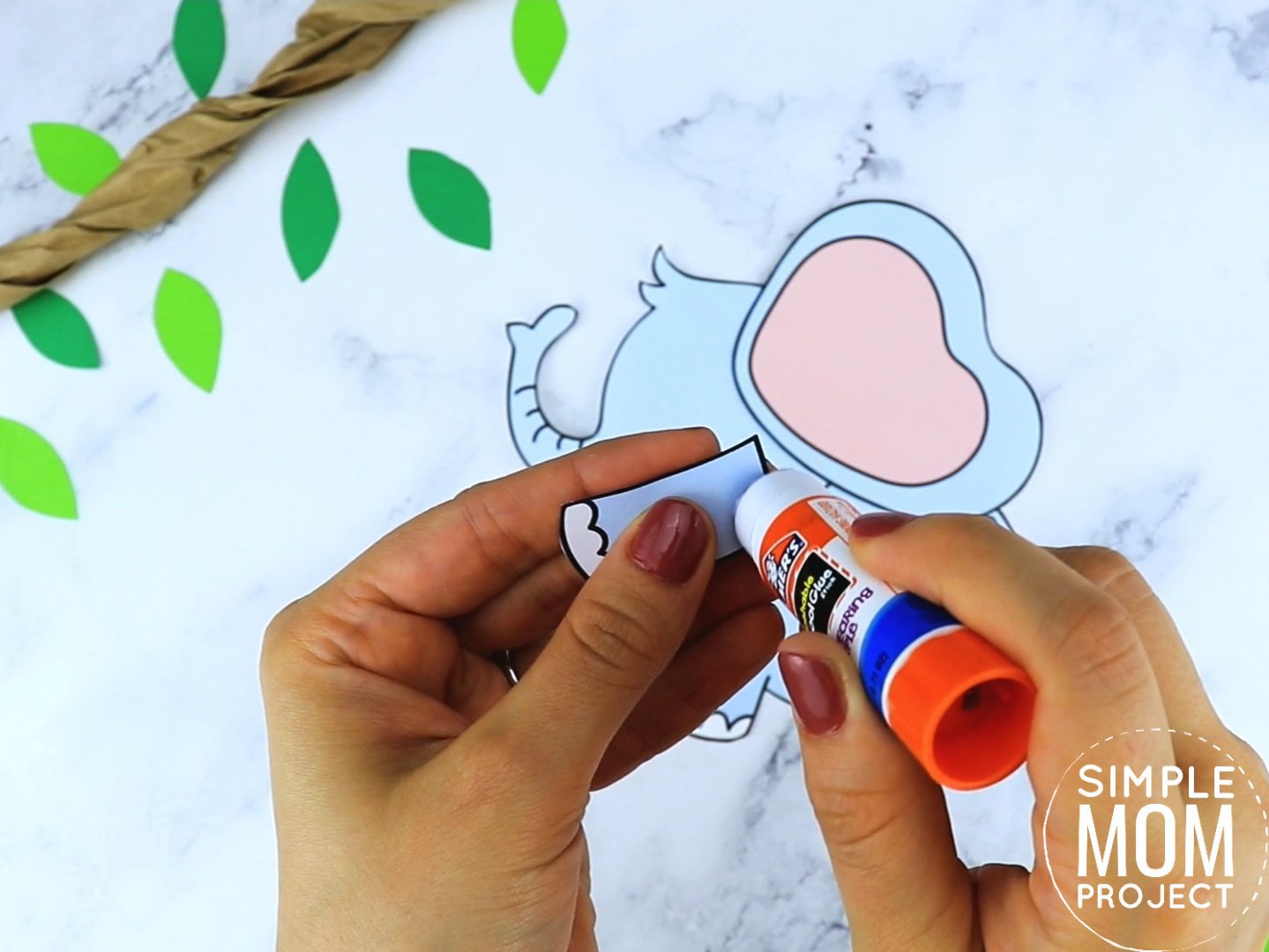 Glue the adorable big heart-shaped ear.
Glue its two short legs and its bright eye.
Your little one is ready to play with their very own cute elephant craft.
More Options to Choose:
You can print the blank version and trace the cut outs on card stock paper for a sturdier elephant craft,
Print the elephant template in color for a simple and easy rainy day craft or,
Print the blank elephant template and use it as a fun coloring sheet activity and then glue the pieces of the elephant craft together.
Free Printable Elephant Craft Template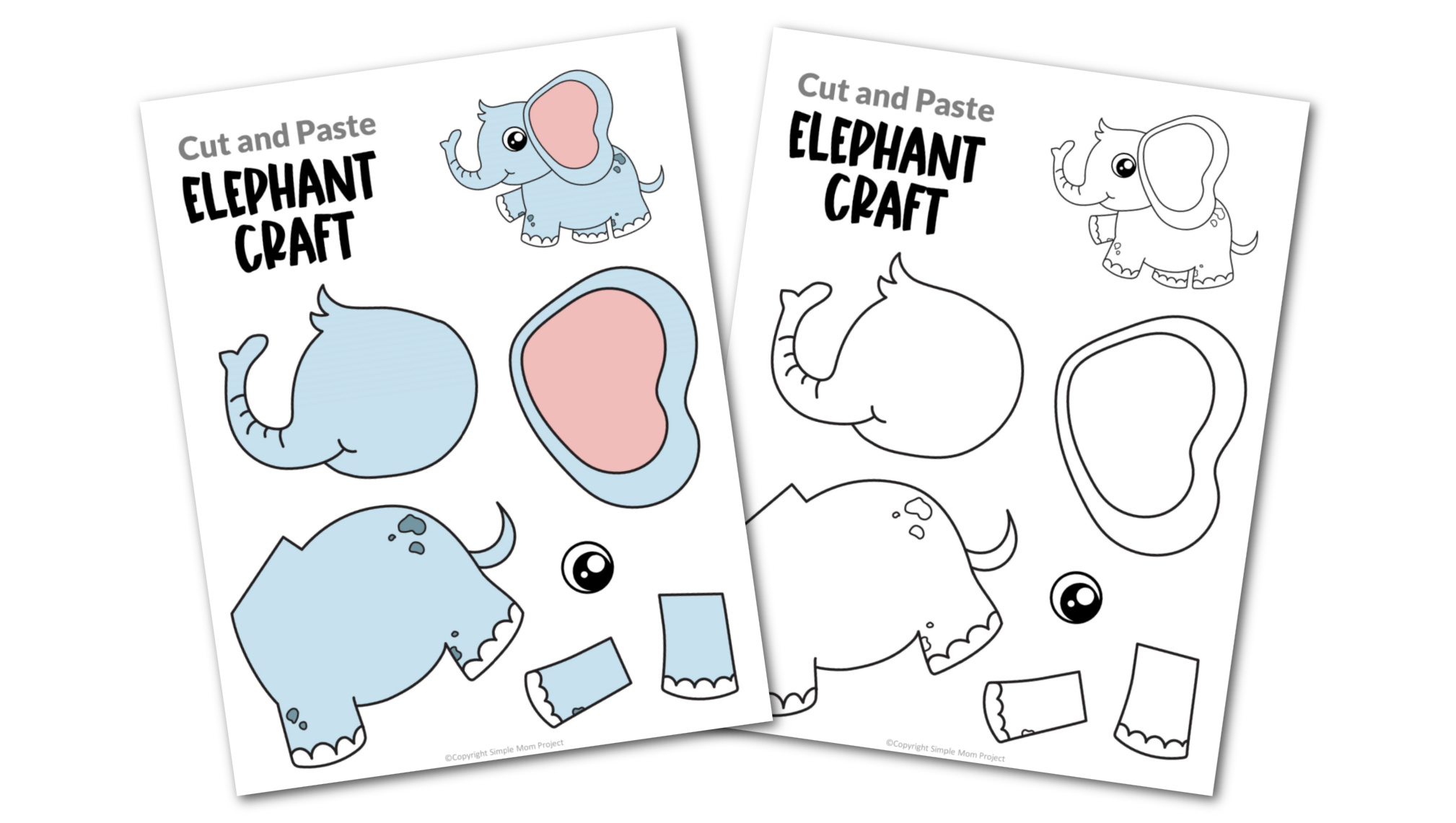 Looking for a simple cut and paste craft template to make during the weekend? Well, look no further!
This free printable elephant craft template comes with two different versions!
Your preschooler can choose whether they like the black and white elephant drawing template where they can fill it up with colors first or the easy-to-cut colored elephant template.
Don't forget to share your learning plans in the comments.
Need more safari animals fun? Check out our packed list of safari animals for simple craft fun with your little ones.  
When you have finished, be sure to share your creation on Simple Mom Project's Facebook Page and follow me on Pinterest!

Kaitlen D.
More Safari Animal Crafts