Having a hard time finding fun and easy activities for your children to do when they are bored?
Don't worry because we got you, amazing mommies!
We are happy to share with you this free printable giraffe craft template today that can help introduce your child to the letter G.
After visiting the local zoo, my children are fond of giraffes because of their long neck.
This simple printable giraffe craft template will encourage your children to have lots of access to shades of color and discover easy DIY crafts.
Making cut and paste craft has never been more fun with this cute giraffe image.
Gather all the simple craft supplies and print out this giraffe craft template now.


Need more crafty fun? Check out our Zebra Craft, Hippo Craft and Crocodile Craft.
 T
hey are perfect for those days when staying indoors is the only thing your family can do!
*By the way, this post may contain affiliate links which means I may receive a small commission at no additional cost to you if an item is purchase through that link. For more information, click here.*
Free Printable Cut and Paste Giraffe Craft
Ideas for Easy Preschool Paper Giraffe Craft
Let's take a look at these great ideas on how to include this free printable giraffe craft template in your child's everyday life.
1. Fun Facts About Giraffes
One of the most fun species to see on safari is the giraffe!
With their long necks, did you know that giraffes are the tallest living land animals in the world?
A male giraffe can grow up to 18 feet while the female giraffe can grow up to 14 feet.
So, how much do giraffes sleep?
Well, giraffes have one of the shortest sleep requirements of any mammal.
They only need 5 to 30 minutes of sleep in a 24-hour period and they can even sleep standing up.
Really surprising, isn't it?
These are just a few interesting facts about giraffes, use these free printable giraffe craft templates in your daily safari animals lesson plan for your kids.
2. Giraffe Books for Little Learners
Giraffes are some of the most astonishing creatures on the planet; they are identified by their long necks, equally long and thin legs.
If your children want to explore to get more information about giraffes, we listed some of the best story books that your children will surely love.


3. DIY Paper Roll Giraffe Craft
Let's make an easy recycled craft today after making this cut and paste printable giraffe craft template.
We came up with making a DIY giraffe out of a toilet paper roll and some other craft supplies that most likely you already have in your home.
Star by painting the recycled toilet paper roll with yellow, orange and brown combinations.
Use this free printable giraffe craft template to trace the head onto a yellow cardboard paper then cut it out.
Cut out two brown stripes and glue it on top of the head, these will be their horns.
Lastly, glue the head on top of the recycled paper roll.
It will encourage your child to use their creativity and most importantly, it will create a great relationship bond between parents and children.
4. Easy Giraffe Handprint Craft
Don't you just love it when you come up with a simple and easy craft after making this cut and paste printable giraffe template?
This giraffe handprint craft is perfect to add in our zoo themed lesson plan during the weekend!
Trace your child's hand and arm on a yellow construction or cardboard paper then cut it out.
Draw two small circles on a black paper, cut it out and place it to the tips of the fingers.
These will be the giraffe's horns.
Cut out some small brown circles, these will be their unique spots and glue it on the face and neck.
Using a black pen marker, complete the facial features of the giraffe or you can use googly eyes, too.
Your little one is now ready to play with their very own giraffe craft!
All of these awesome giraffe craft ideas are very easy and would work well for toddler, preschool or kindergarten.


Giraffe Craft Supplies Needed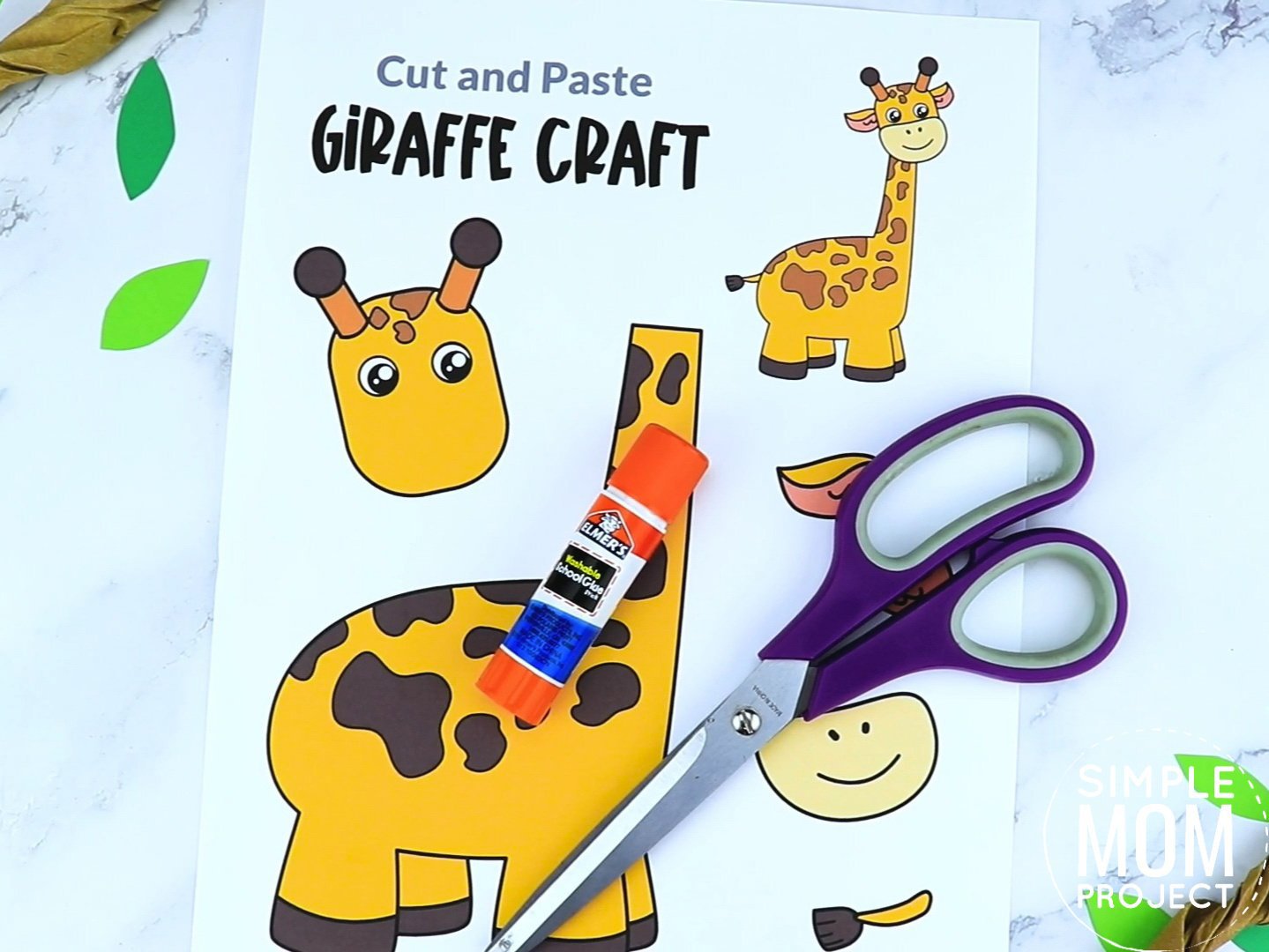 Printable Giraffe Template (FOUND AT THE BOTTOM)
Keep scrolling to get your very own giraffe craft today and start with your little ones and their giraffe craft buddies today!
Giraffe Craft Instructions
Download and print out the free printable giraffe craft template of your child's choice.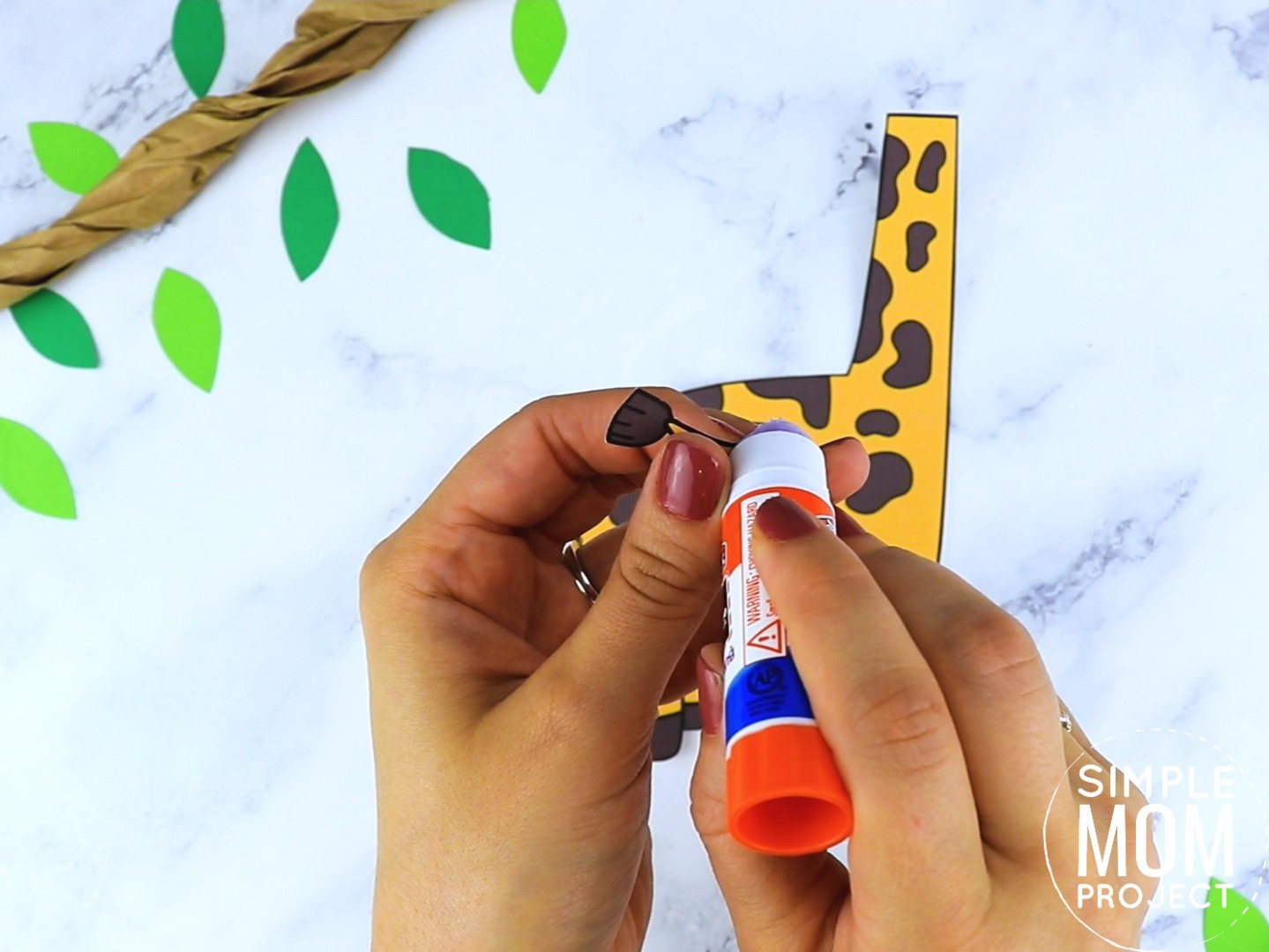 My child prefers to make the plain version first as it gives them the chance to fill it up with great color combinations.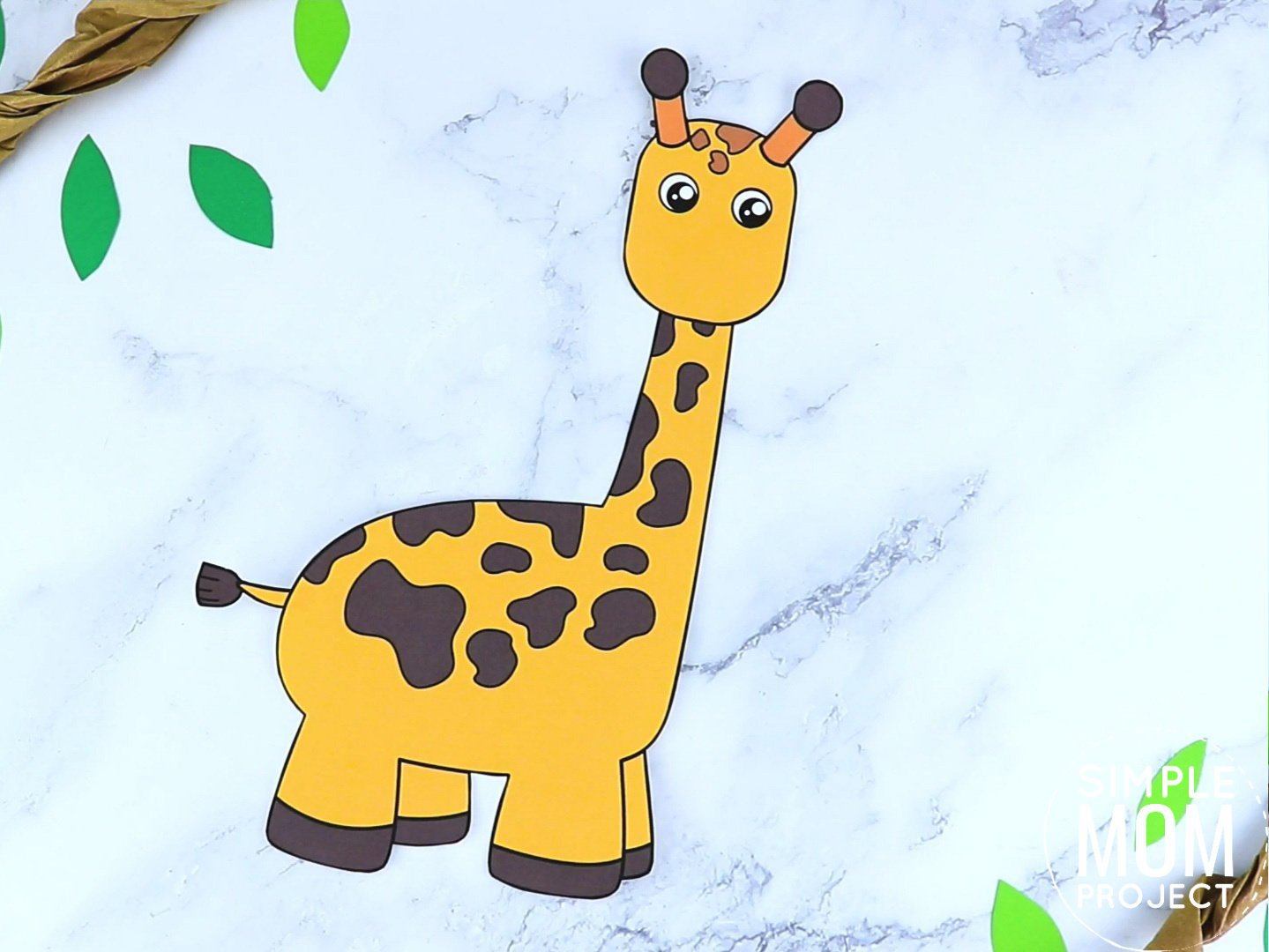 With the help of a pair of scissors, cut out the entire giraffe shape from your printable template.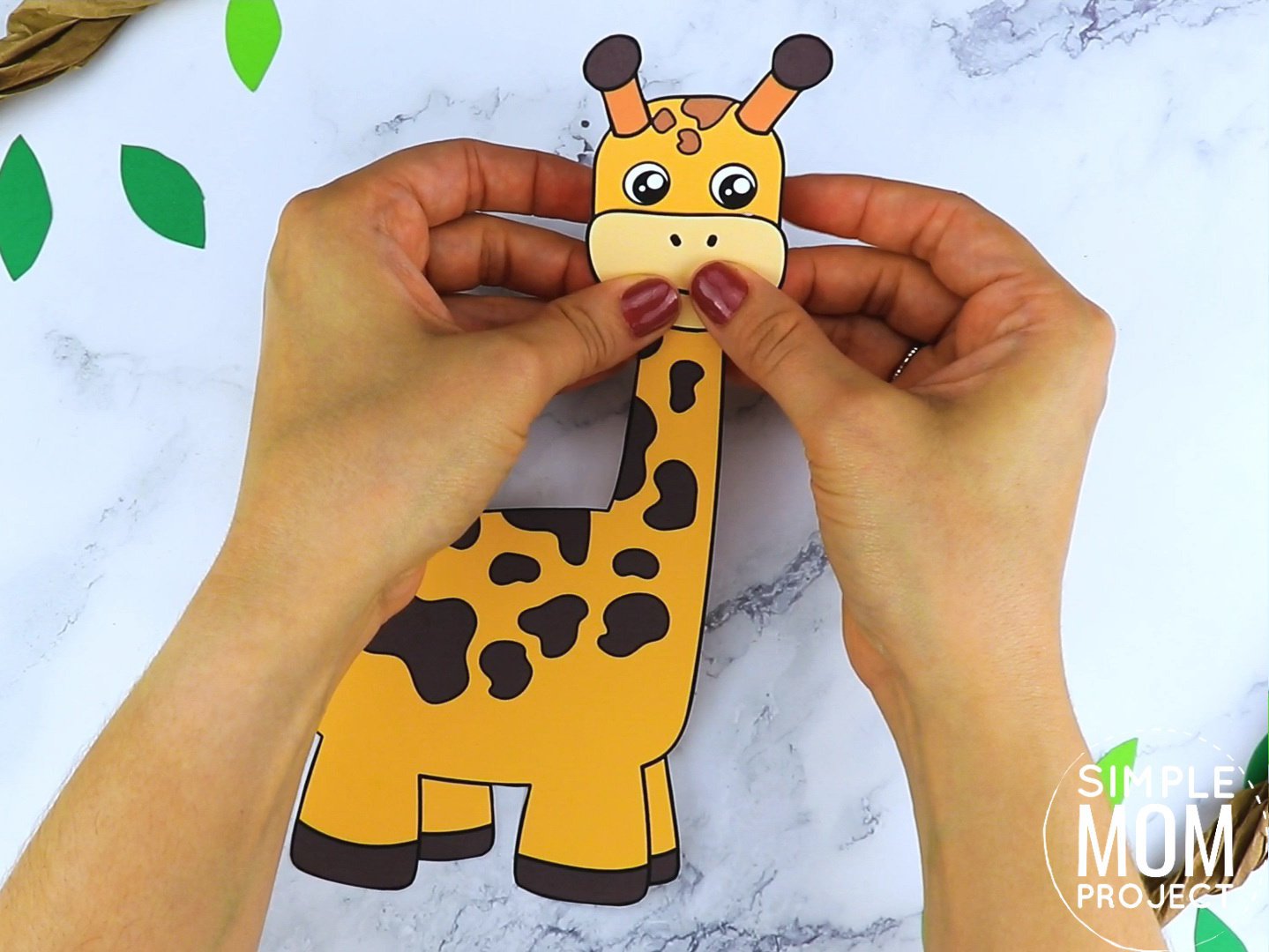 Glue the giraffe's adorable tail first.
Next, connect the head on its long neck.
Glue the mouth and its ears on each side of the head.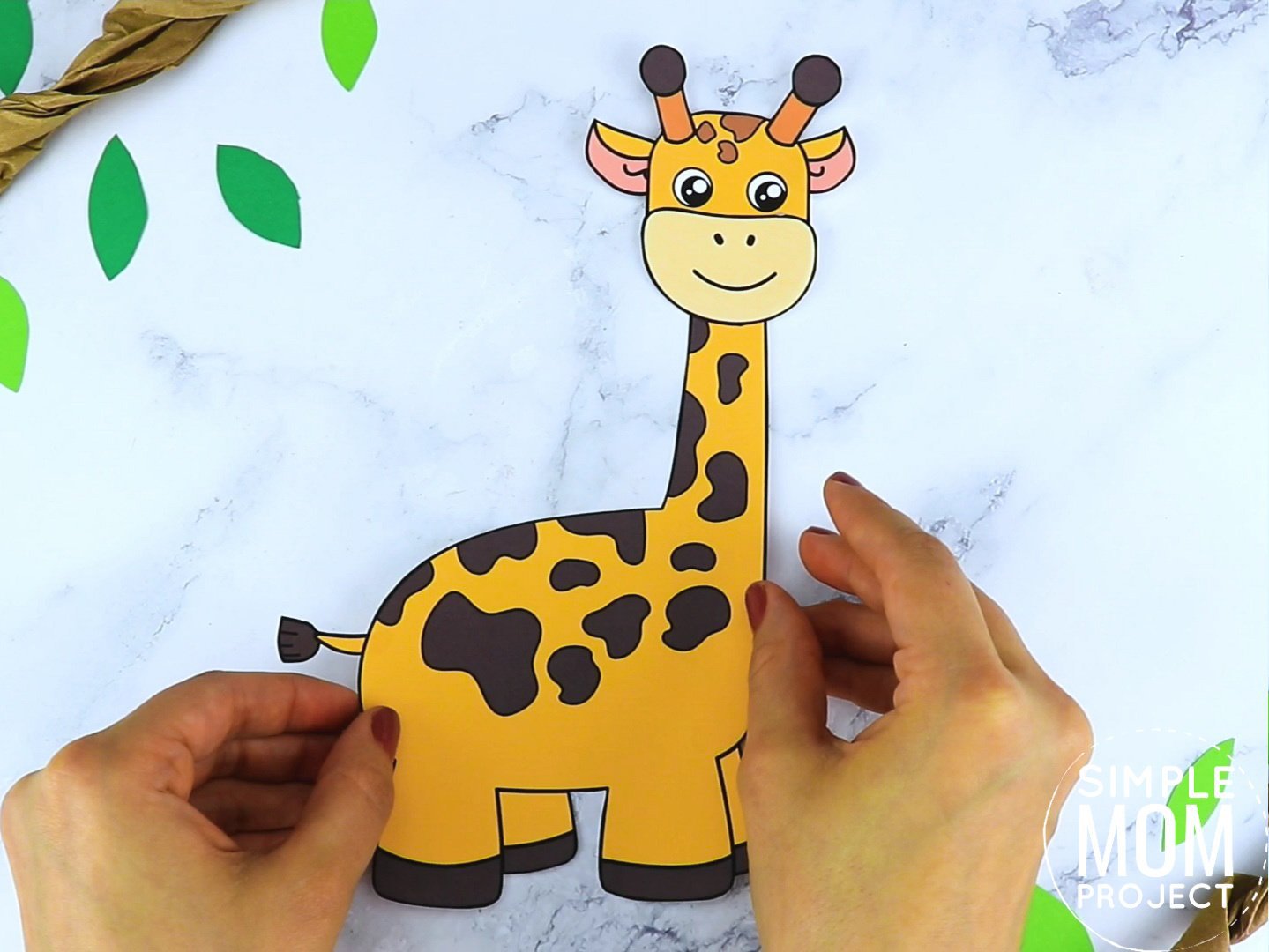 It's so easy to make even your toddler or preschooler can do it on their own.
Now that your cute giraffe is complete! It's ready to join the other safari animals.
More Options to Choose:
You can print the blank version and trace the cut outs on card stock paper for a sturdier giraffe craft,
Print the giraffe template in color for a simple and easy rainy day craft or,
Print the blank giraffe template and use it as a fun coloring sheet activity and then glue the pieces of the giraffe craft together.
Free Printable Giraffe Craft Template
Keep your kids busy during the weekend using the two different versions of simple printable giraffe craft templates!
We have the plain giraffe image to fill up with colors or the cut-and-paste colored giraffe template.
Don't forget to share your learning plans in the comments.
Need more safari animals fun? Check out our packed list of safari animals for simple craft fun with your little ones.  
When you have finished, be sure to share your creation on Simple Mom Project's Facebook Page and follow me on Pinterest!

Kaitlen D.
More Safari Animal Crafts