You're going to adore this easy elephant craft printable template. The cuteness factor with this craft for kids is beyond words. You won't need a paper plate for this simple kindergarten craft. 
 Kids of all ages are fascinated by animals and now you have a safari elephant craft printable template to get your kids interested in learning more about the animals of our world.
Keep scrolling and below you'll find a list of ways you can use this easy elephant craft printable for kids.
*By the way, this post may contain affiliate links which means I may receive a small commission at no additional cost to you if an item is purchase through that link. For more information, click here.*
Easy DiY Cut and Paste Elephant Craft for Kids
How to use Easy Elephant Craft Printable
There are many fun ways I like to incorporate this easy elephant craft into my kids' day. This is not only an adorable boredom buster for kids at home but daycare centers may enjoy providing their kids with this fun elephant craft to keep the kids occupied. 
1. Safari Animal Education
Let's face it, safari animals are pretty cool! This easy elephant craft for kindergarten kids will get their excitement up about safari animal education. Since most of us don't live near the elephant's natural habitat it's not a creature that many kids have witnessed in person. You can use this printable to help your kids learn more about elephants and other safari animals in the world.
2. Handmade Gifts
Use this easy elephant craft printable as part of your arts and crafts activities for family gifts. Surely you must know at least one person in your family that loves elephants.
You can encourage your kids to make this adorable elephant craft into a greeting card or hand made gift to give to grandparents, aunts, or uncles any time of the year.
Just remember to frame the artwork so it can last a lifetime.
3. Imagination Play
Whether you're at a daycare center or looking to keep your kids having fun at home, you can use this easy elephant craft template as part of your imagination time.
Perhaps you can help your kids learn more about what type of animals may live near elephants. You can expand upon this elephant craft to create paper animals.
Tape or glue the other animals as a larger safari animals scene project.
4. Letter "E" Day
You can use this easy elephant craft printable as part of your letter "E" day for letter recognition. All I suggest is using a stencil to make a capital E and lower case e to place on this elephant craft.
You can then help your child learn the alphabet as you work to create A-Z crafts each day for alphabet education with toddlers.
These are just some of my favorite ideas on how you can use this easy elephant craft printable in your life.
Of course, the options are endless, but I'm confident my ideas will guide you forward in making sure that this easy elephant craft template is used for fun and learning with your preschoolers.
After grabbing the short list of supplies, follow the simple tutorial below to get started on this adorable and easy elephant craft.
Elephant Craft Materials Needed:
Printable Elephant Template (FOUND AT THE BOTTOM)
How to Make this Elephant Craft
After printing your free elephant template, trace them on grey and pink card stock paper.
Then glue the body together.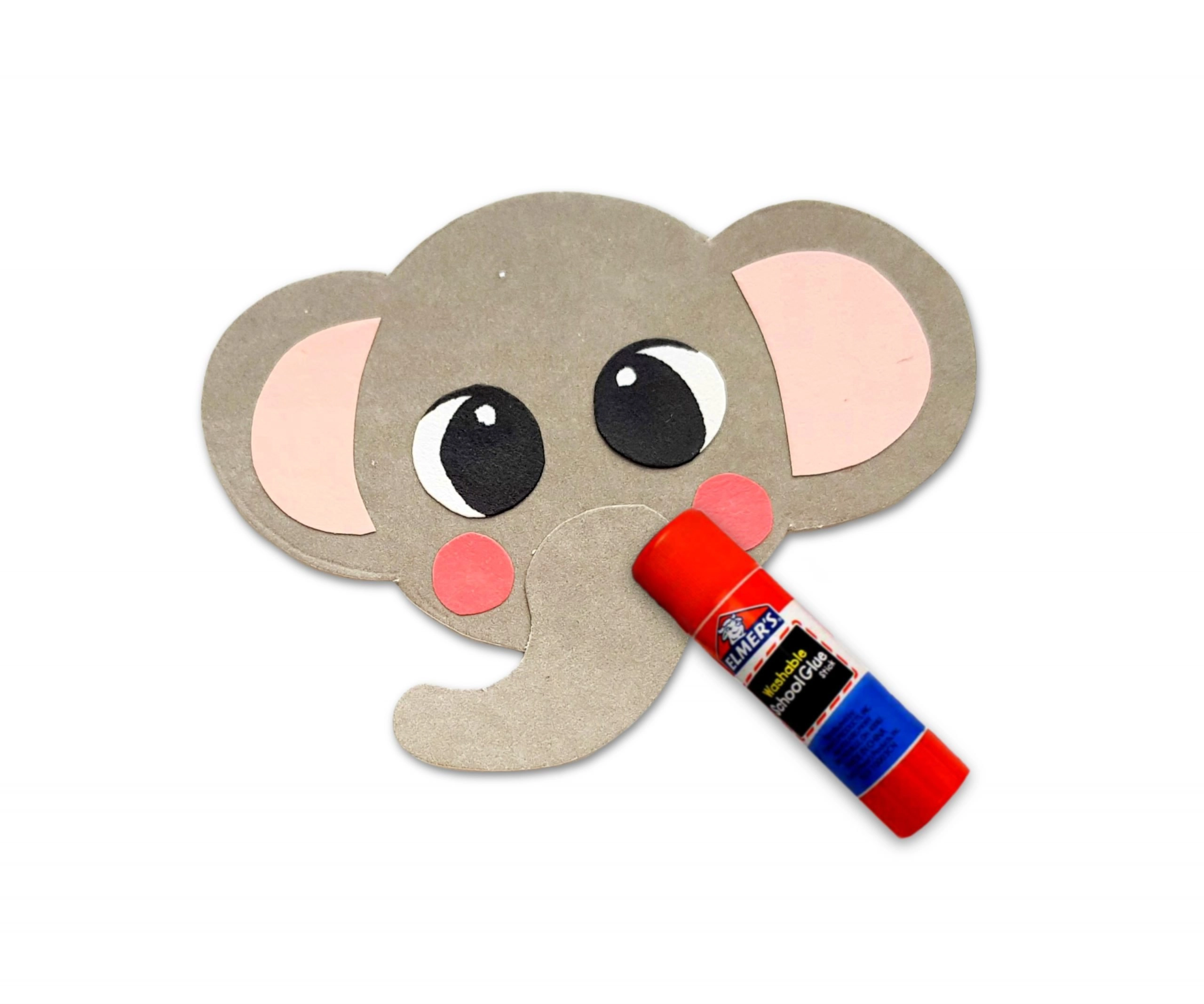 Next, glue your simple elephant craft head together.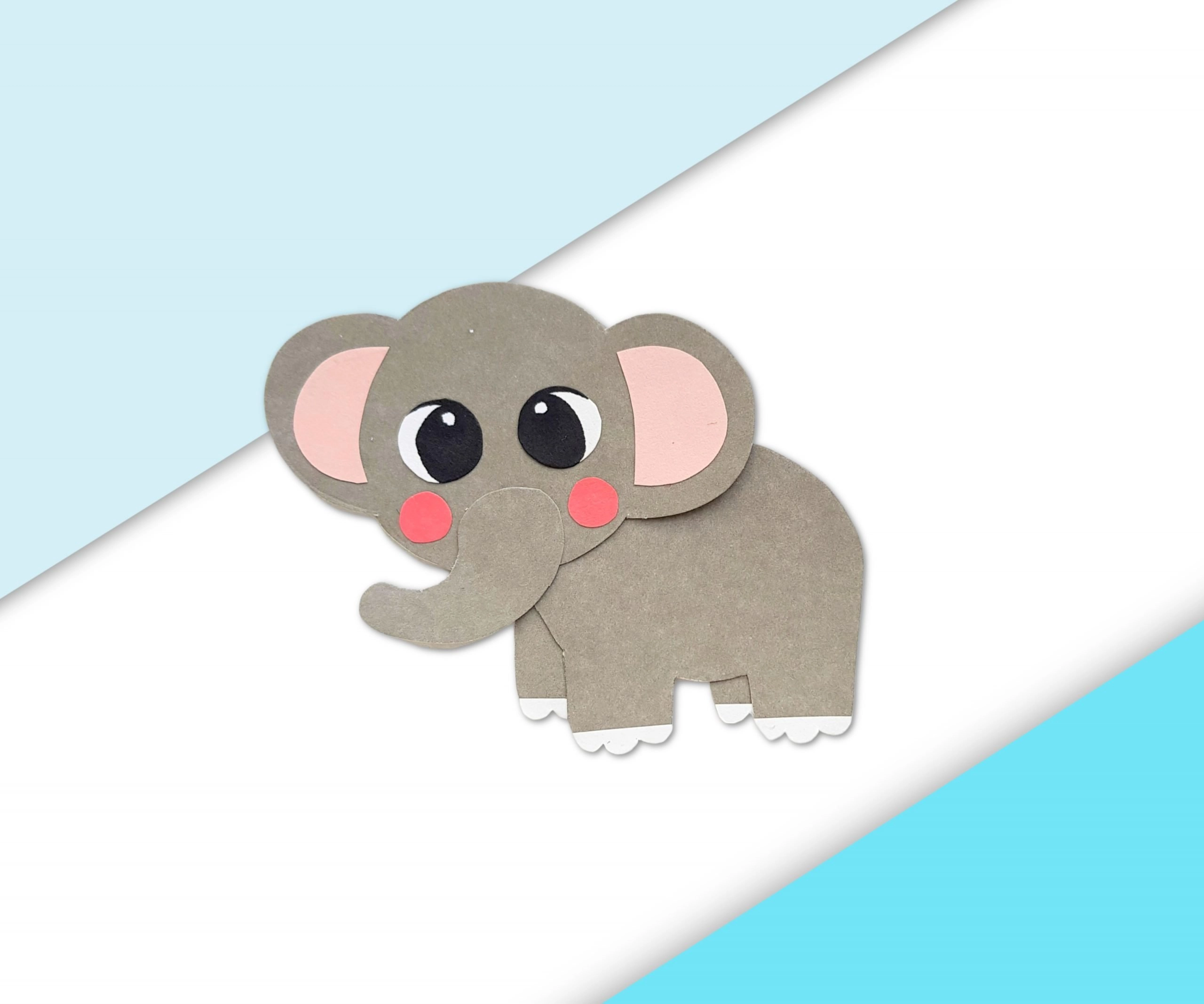 Finally, glue the head and body together and your simple printable elephant craft is done!
More Options to Choose:
You can print the blank version and trace the cut outs on card stock paper for a sturdier elephant.
OR
Use it has a fun safari coloring sheet activity and then glue the pieces together.
Free Printable Elephant Template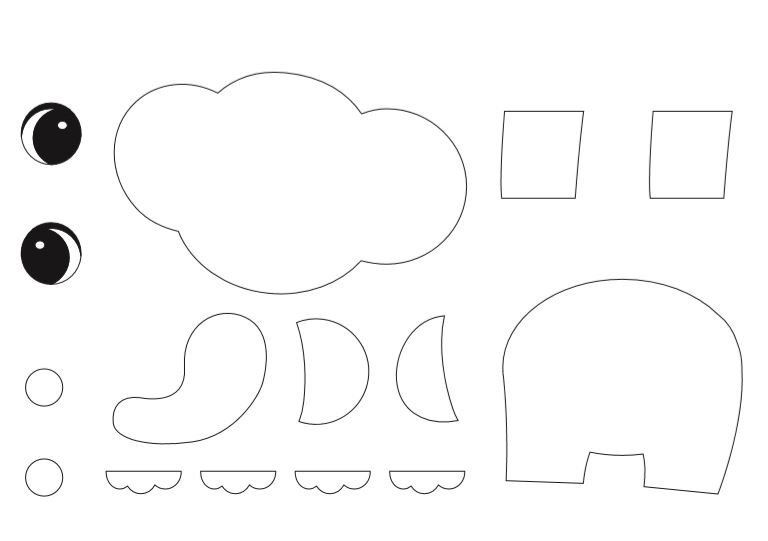 When you have finished, be sure to share your creation on Simple Mom Project's Facebook Page and follow me on Pinterest!

Kaitlen D.
More Fun Elephant Crafts for Kids: