Do you have a child who fancies a bit of ocean-themed craft activities?
If so, grab your snorkels and take a dip in the ocean as we explore these printable ocean animal templates.
These printable ocean animal templates are perfect to teach young children about ocean creatures while improving their fine motor skills.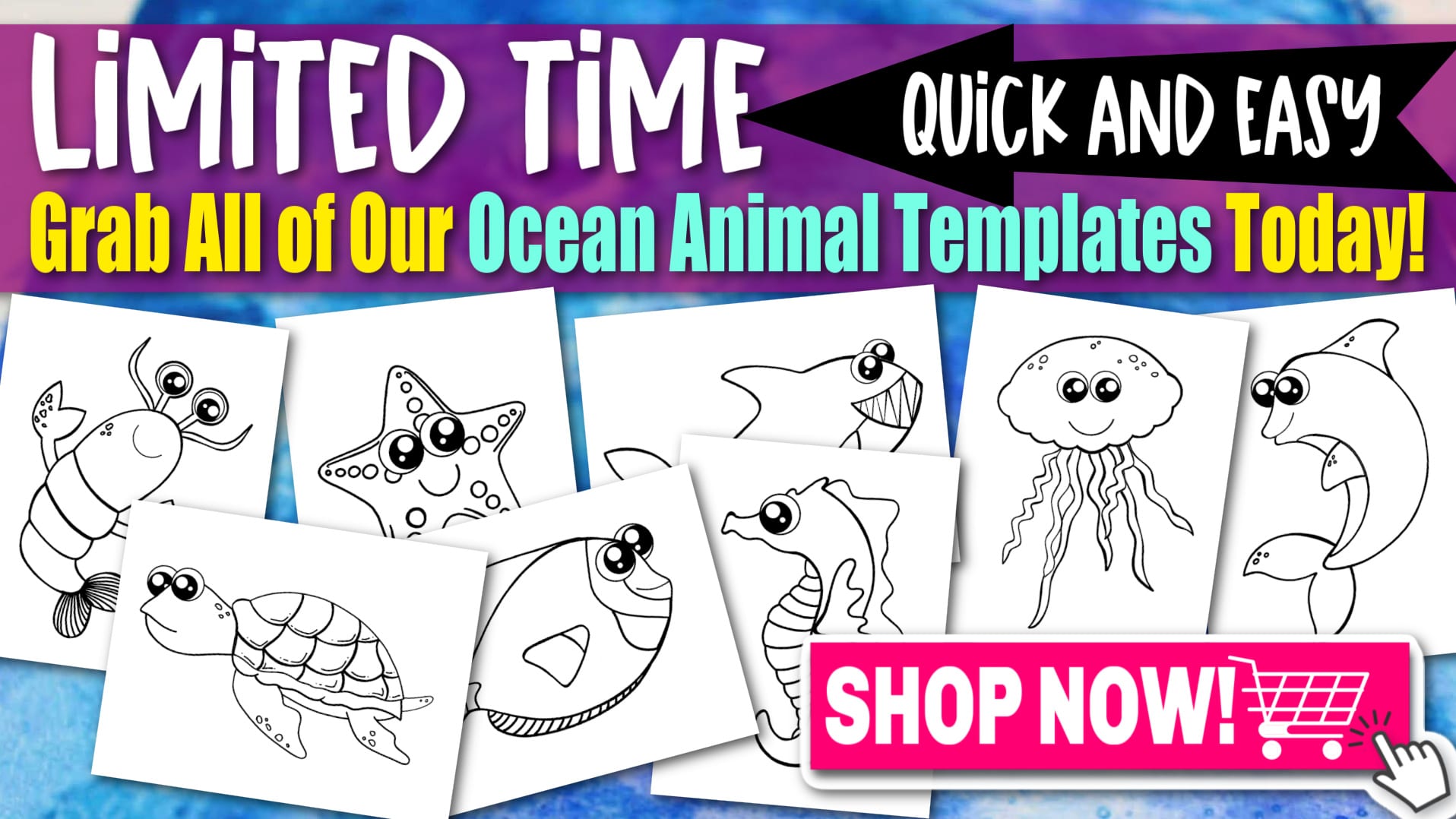 Any age can enjoy these adorable ocean creatures.
It will also give your kids something to do whenever they come running around the corner saying "I'm bored."
We live in a world where you may now download and print coloring books from your own home.
No need to wait for shipping or to get out of the house to do it!
We've featured a variety of ocean animal templates in the past and now have them compiled into one easy to download printable.
These full-page ocean animal templates will quickly become your new favorite way to entertain the kids on a rainy day.
Printable Ocean Animal Theme Templates
There are tons of educational and fun ways to spend time with your little kids while being creative.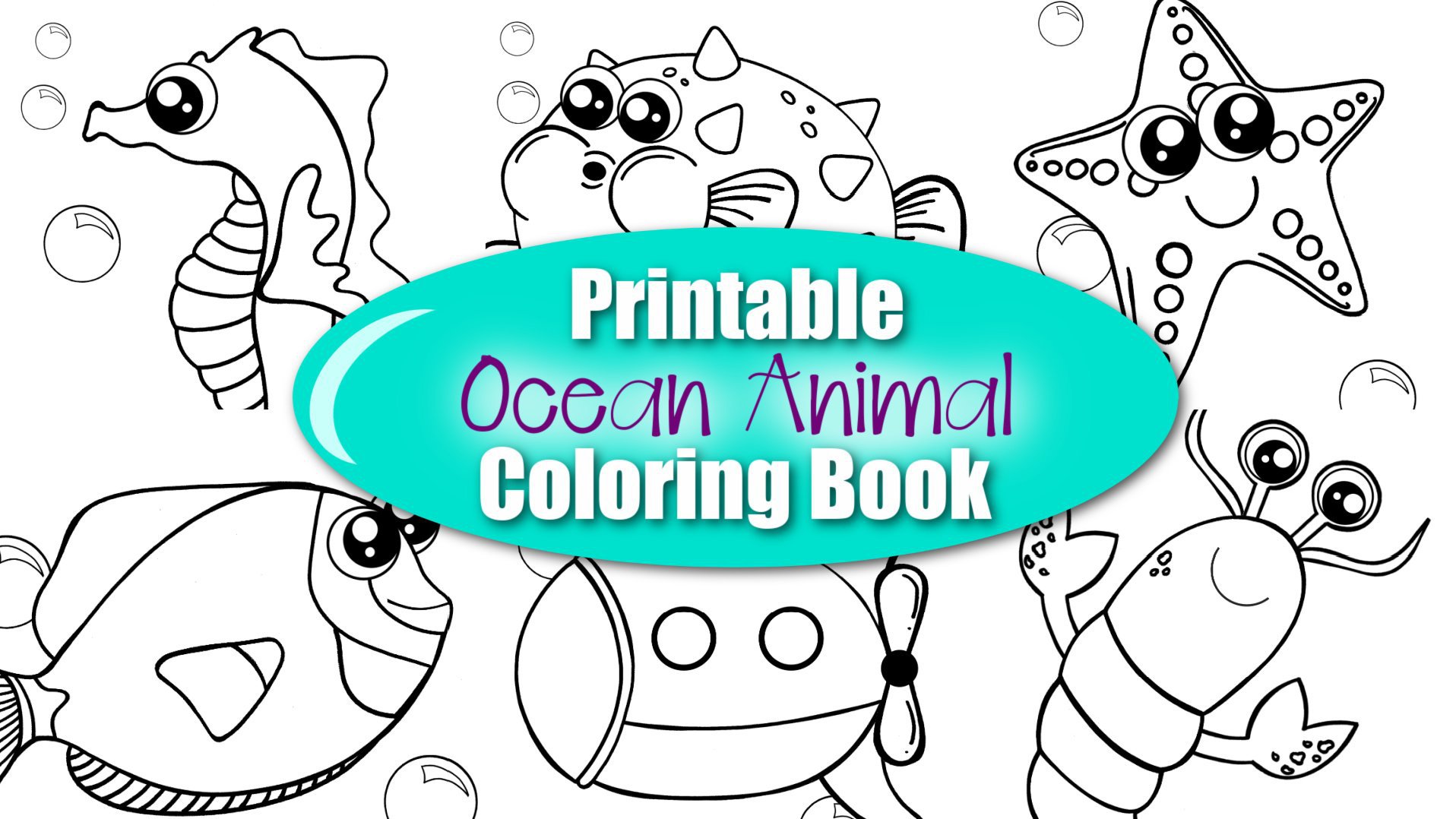 Great Ideas for Using Ocean Animal Printable Templates:
These lovely under-the-ocean animal templates can be used for many different purposes, but below are some creative ideas to get you started.
Homeschool Activities
If you're homeschooling your kids this year, then use our ocean-themed template pages as part of your easy homeschool activities.
These printable ocean animal templates can help your kids learn more about ocean animals, letter recognition, and enhance their fine motor skills.
Kids will absolutely enjoy identifying these ocean creatures while coloring their own template with beautiful colors.
Letter Recognition
Consider using the dolphin coloring page to help your kids learn to draw the letter D, or the octopus coloring page to learn the letter O, and don't forget about the lobster coloring page to learn the letter L.
Within these ocean animal templates, you'll be able to help your preschoolers learn the letters A, B, C, D, E, J, L, O, P, S, and T simply by drawing an uppercase and lowercase letter on each animal pattern printable.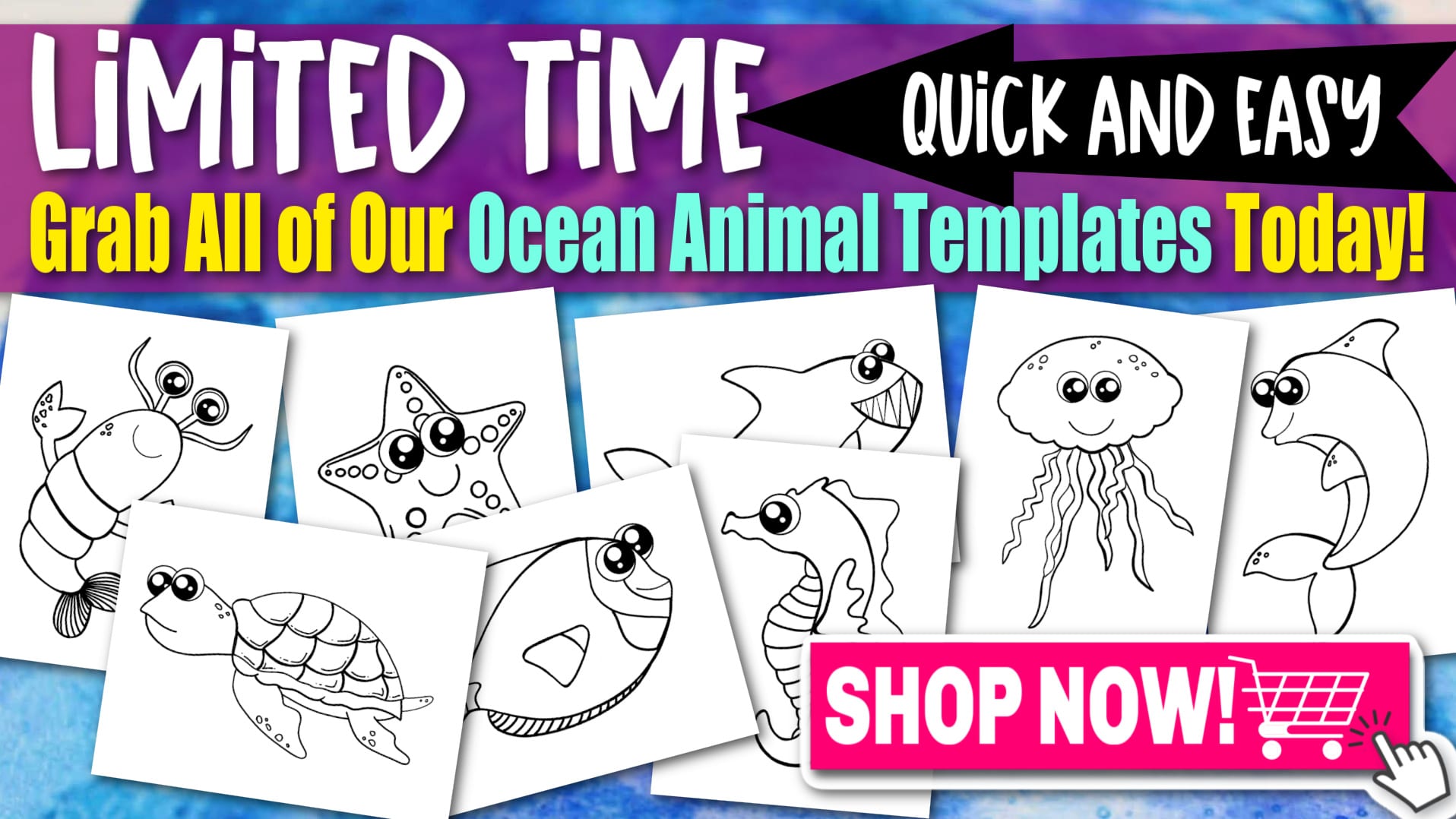 Color Recognition
It's time to sharpen your color pencils and crayons because these printable ocean animal templates will help your kids identify the basic colors.
While your little one is busy coloring the black and white ocean animal templates, take note of the colors they decided to use.
Teach them the color names afterwards and be sure to do it little by little to avoid confusion.
Do this activity as often as possible until your kids can recognize the colors by themselves.
Ocean Creature Storytime
Lastly, another fun way to use these printable ocean animal templates is to have your preschoolers tell a creature story of their own.
Each child will color their template and then tell their own make-believe story.
They will flip each page of the ocean coloring book and share a detailed story about each of the cute baby animals featured on the template page.
Whether your preschoolers can read or write is irrelevant, this ocean animal template book will provide your kids with an encouraging outlet to start learning to read and write.
Within the coloring book, you'll find page upon page of animal pattern templates that can be used for a variety of reasons with elementary students or toddlers.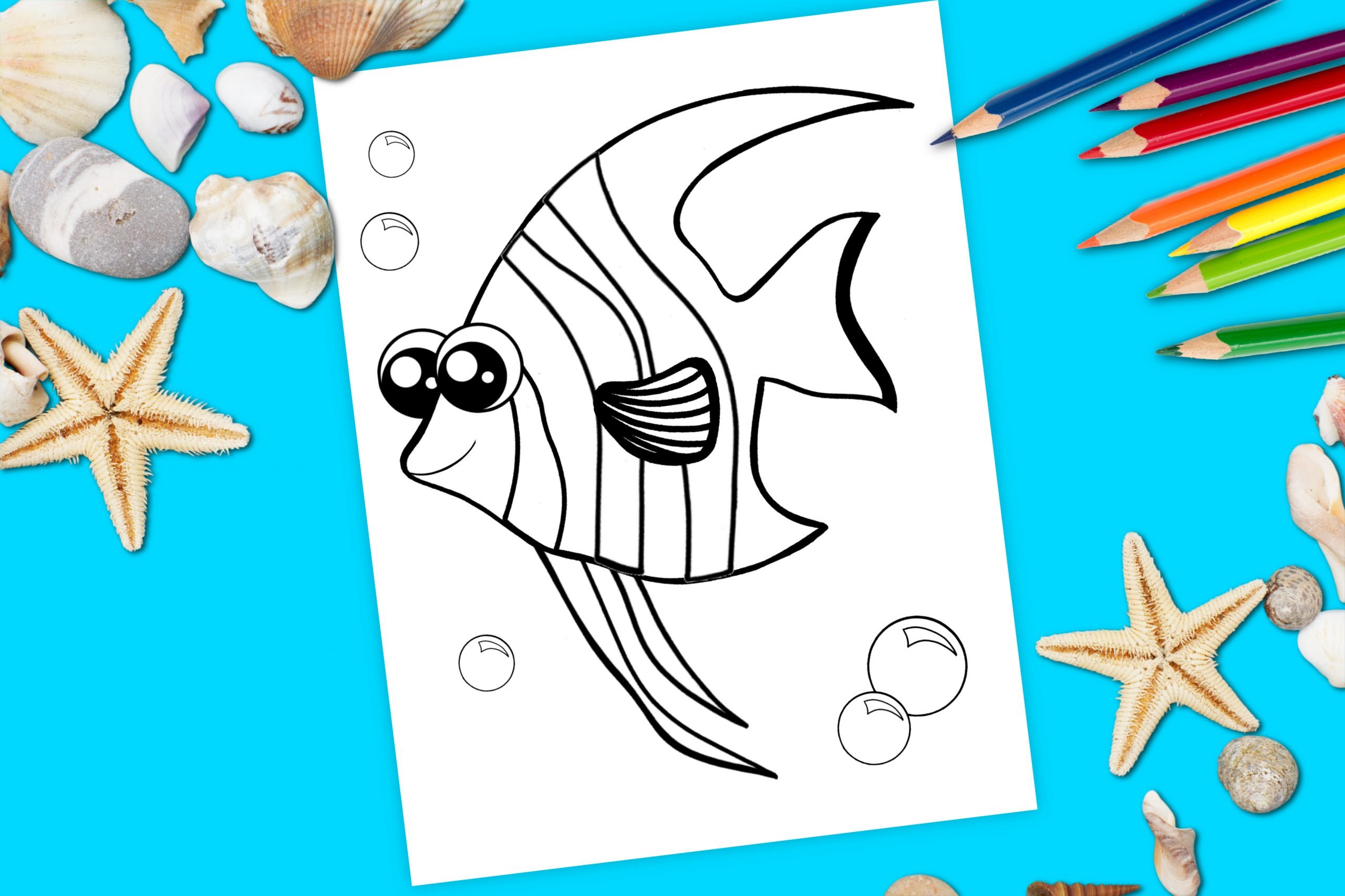 Take an imaginary trip under the ocean, when you make this free printable angelfish template with a transparent background.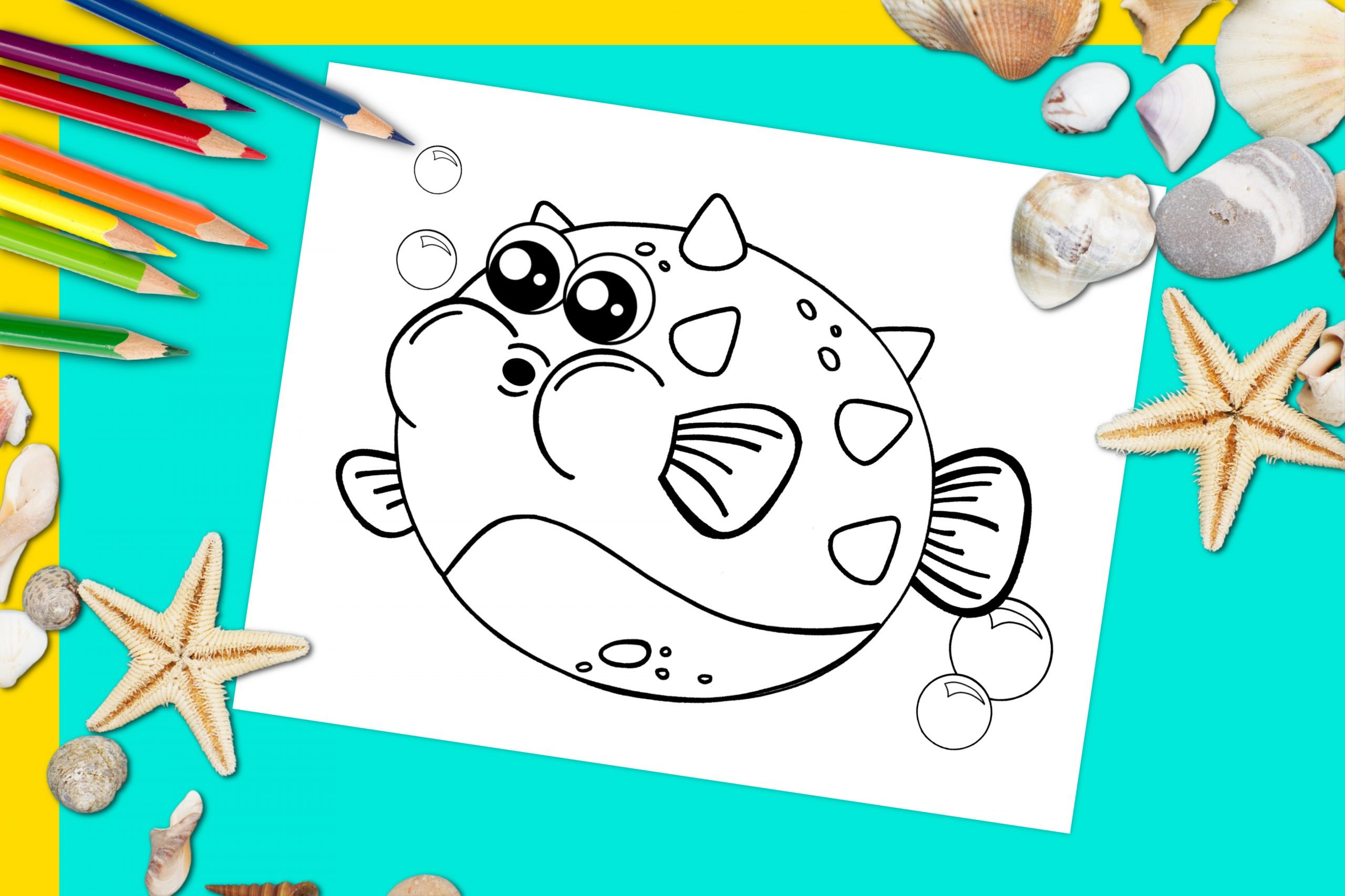 Enjoy coloring this simple printable black and white blowfish template. It's a great way to enhance your child's color recognition.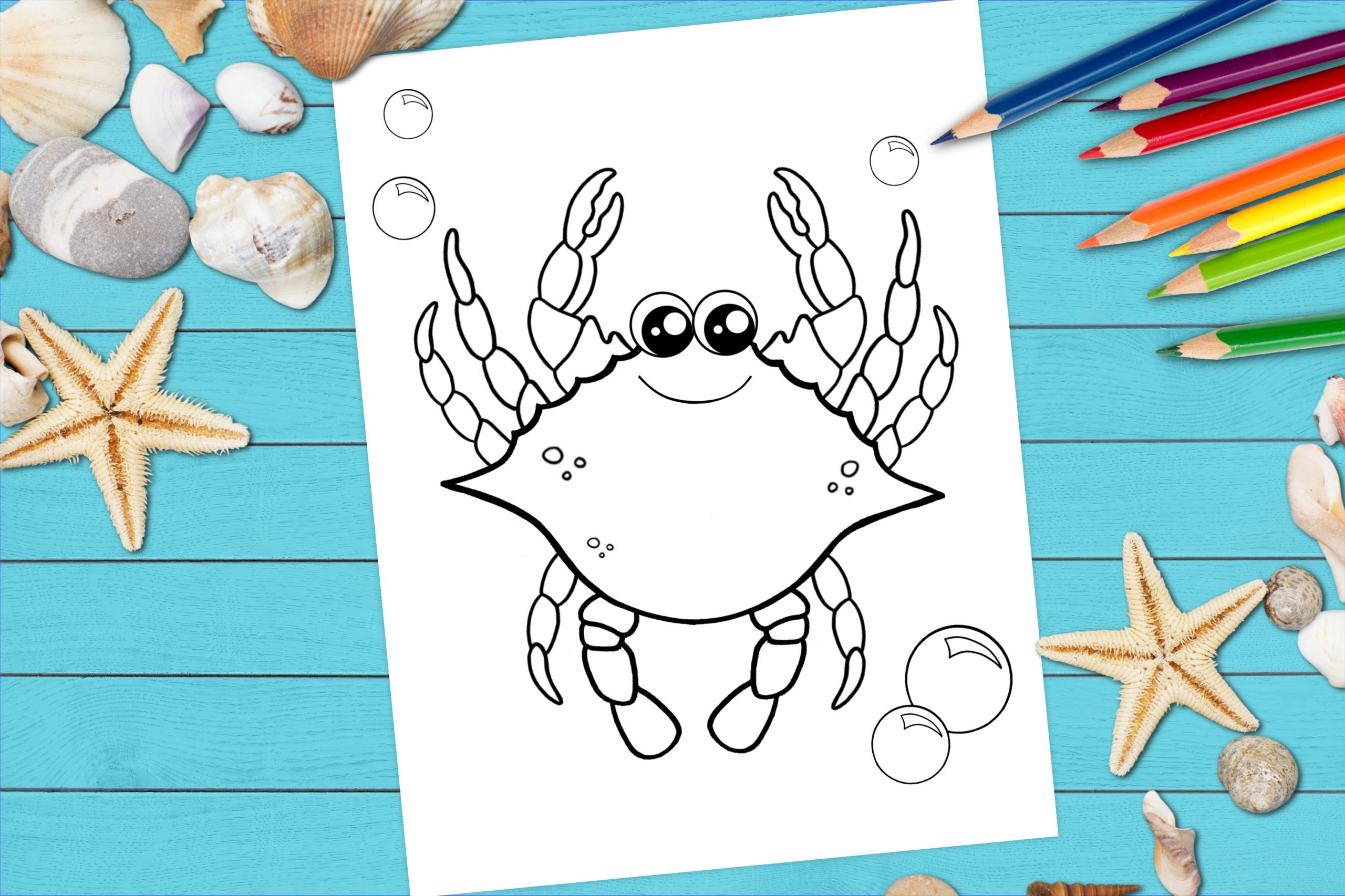 This easy printable blue crab template is a fun way to educate children about ocean animals and interesting facts about crabs.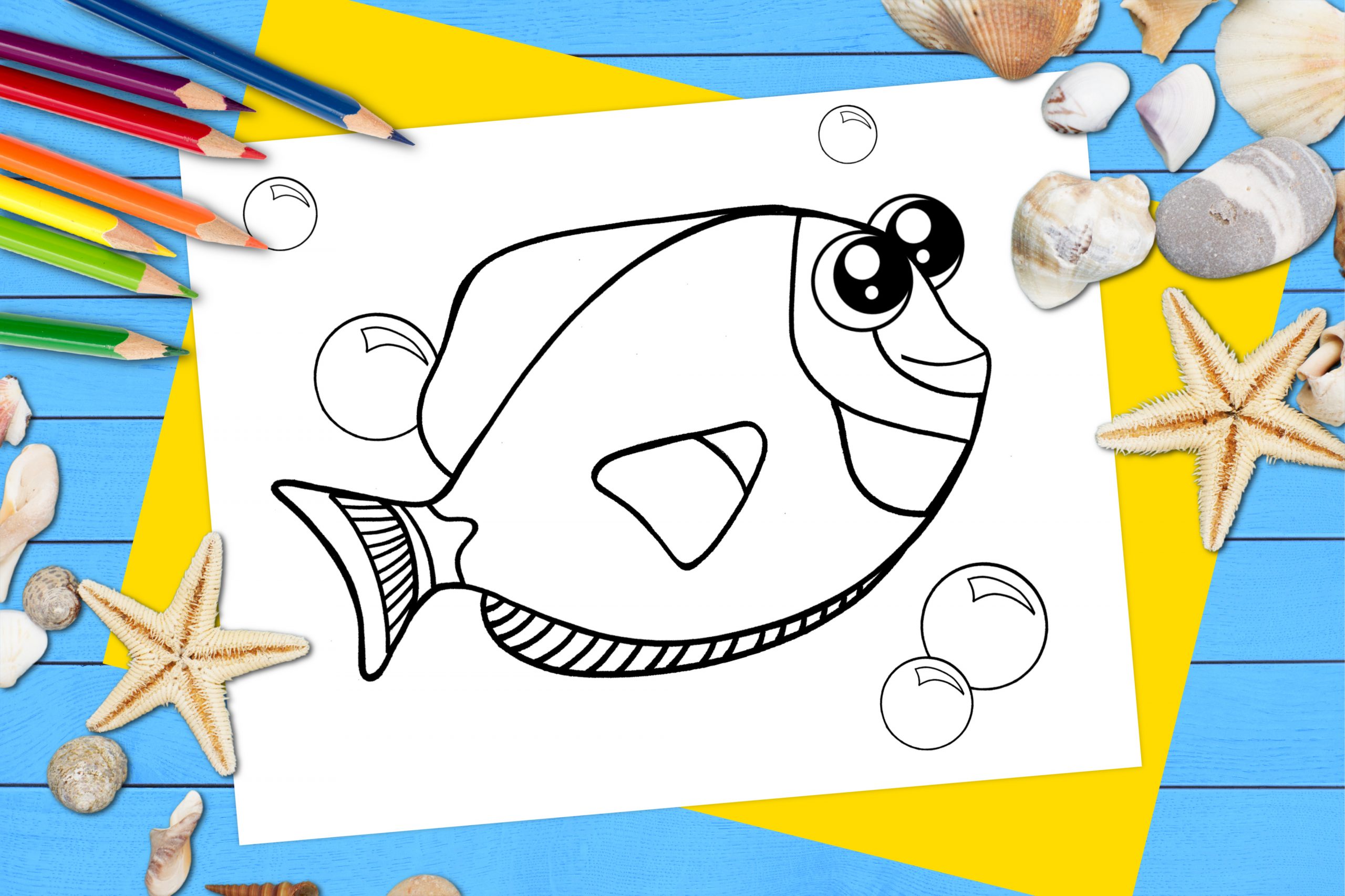 Get a pack of crayons and fill in this free printable blue tang template with your little ones. It will improve your child's fine motor skills, focus and creativity.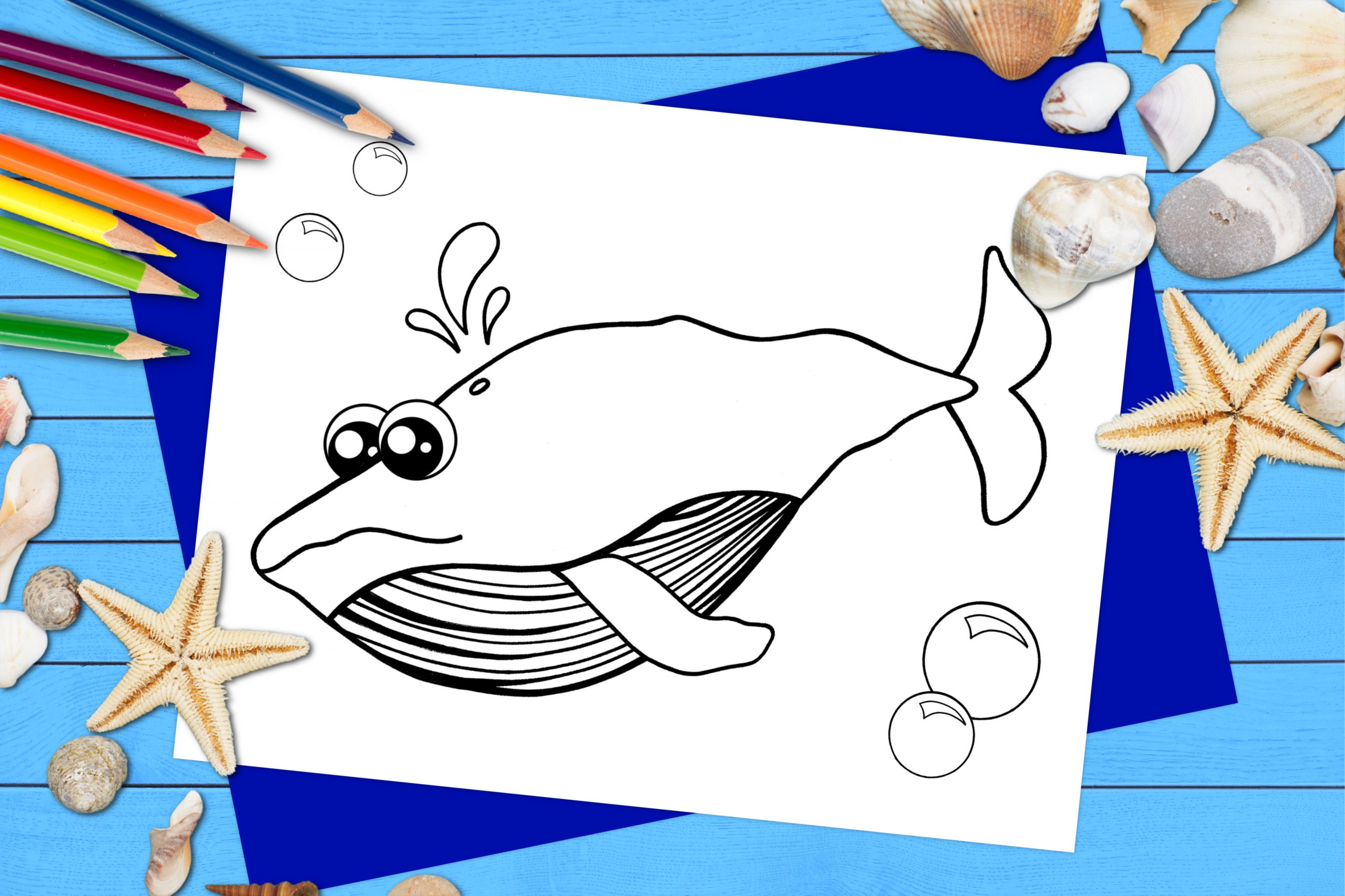 Keep your kids busy with this basic printable blue whale template, it will encourage them to unleash their creativity and imagination.
Explore the ocean world with this simple printable clam template. Let your kids color and decorate it however they would like.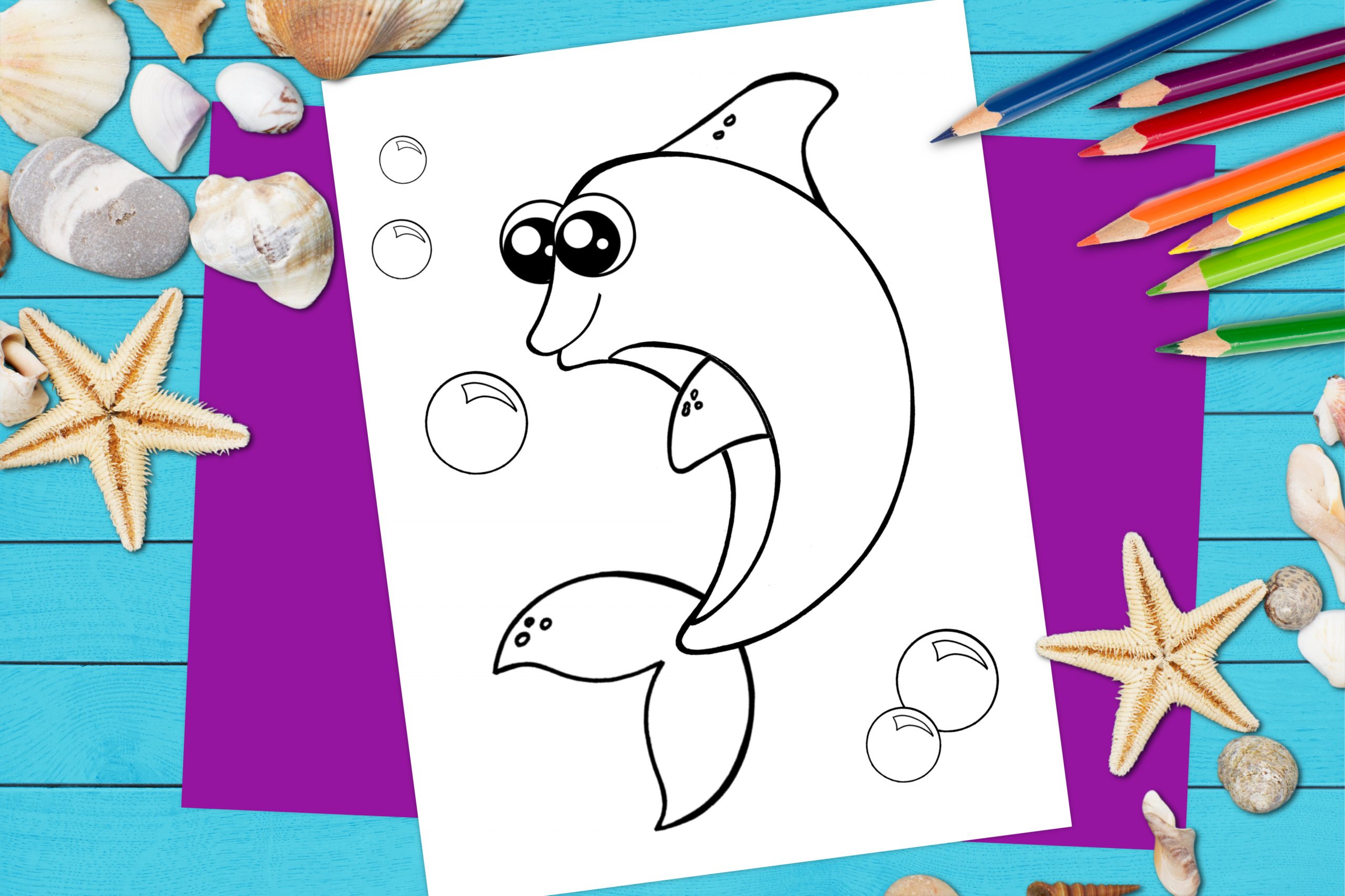 This free printable dolphin template is perfect for learning the interesting facts about dolphins or turning them into fun puppet crafts.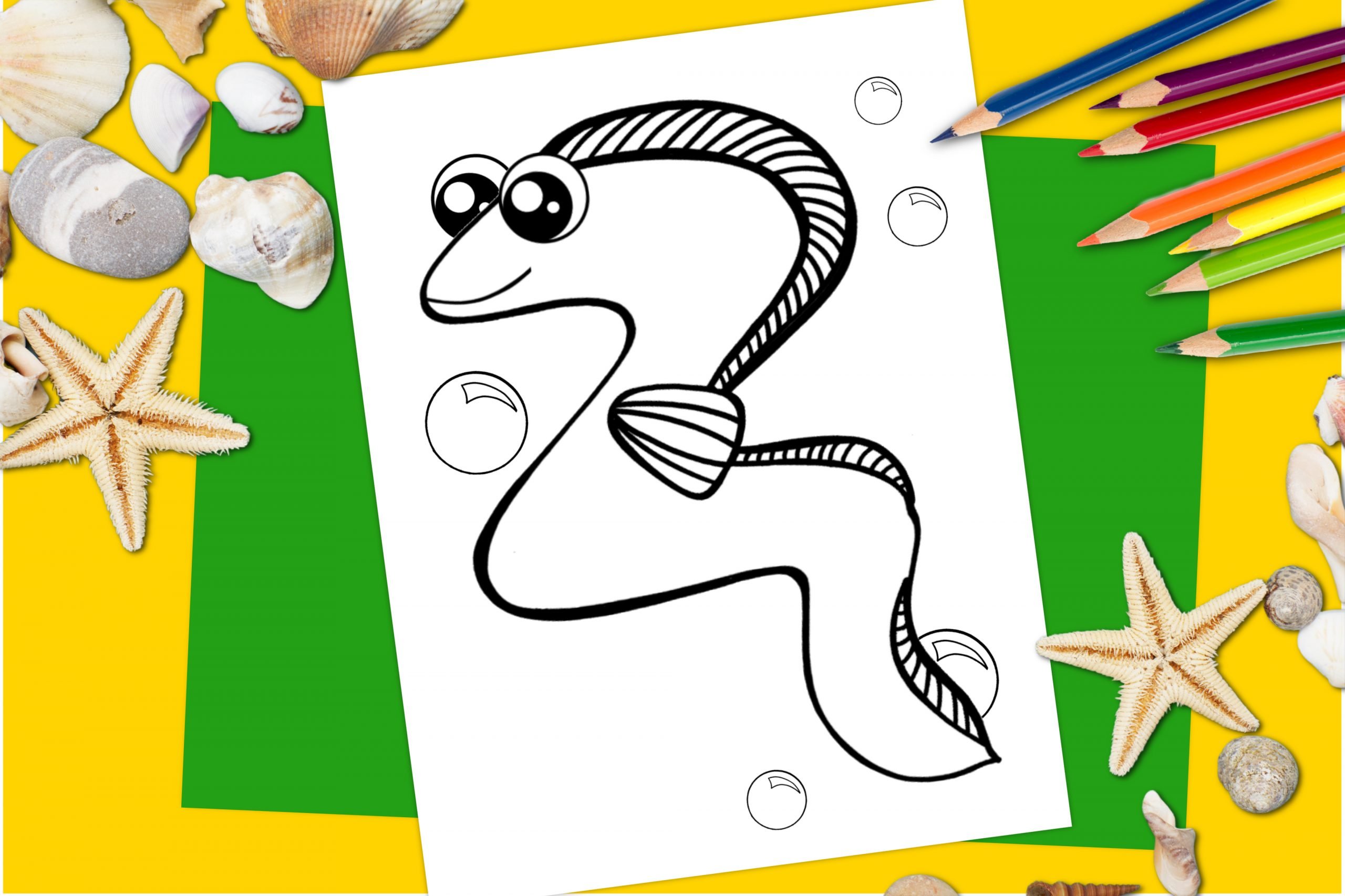 This easy printable eel template is perfect to teach children about underwater creatures while improving their fine-motor skills.
If your little one fancies a bit of ocean-themed coloring, they will surely love this basic printable jellyfish template.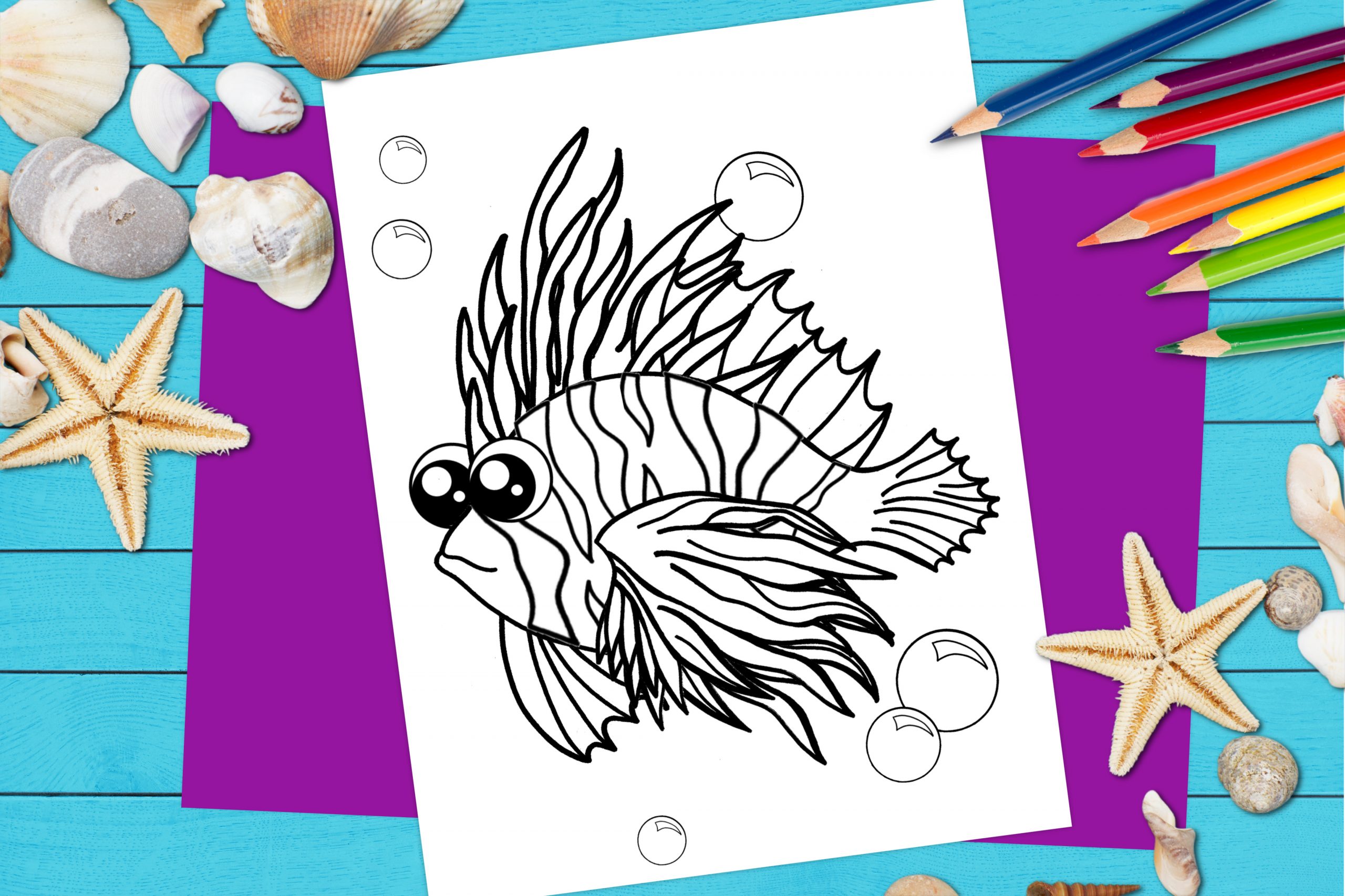 Keep your kids entertained for hours with this fun printable lionfish template. Let them fill in this lionfish with different colors.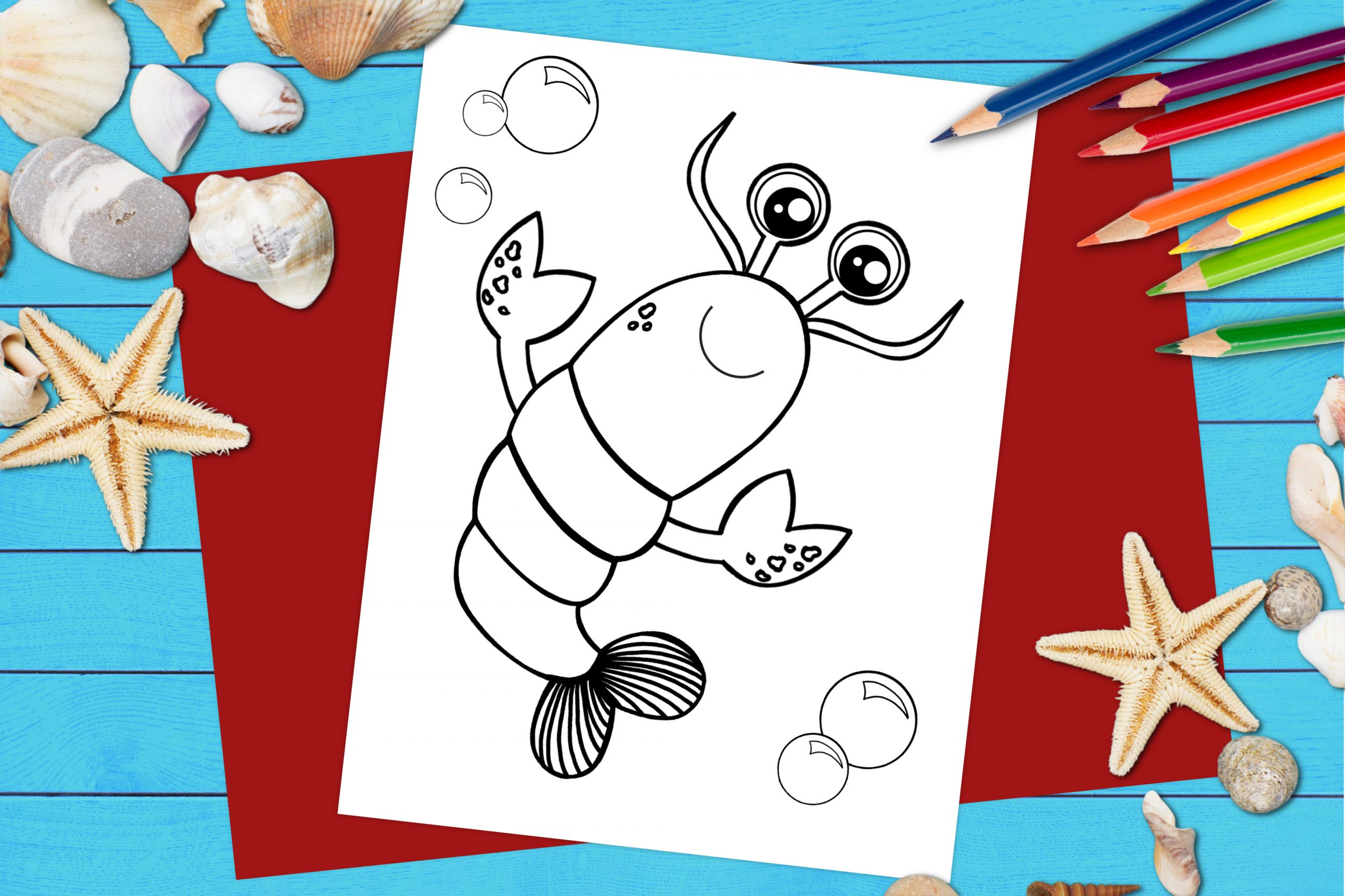 Let your little kids relax, focus and unleash their creativity with this basic black and white printable lobster template.
This easy printable octopus template is wonderful for letting your kids' imaginations run free. It's a great way to teach numbers and the letter O.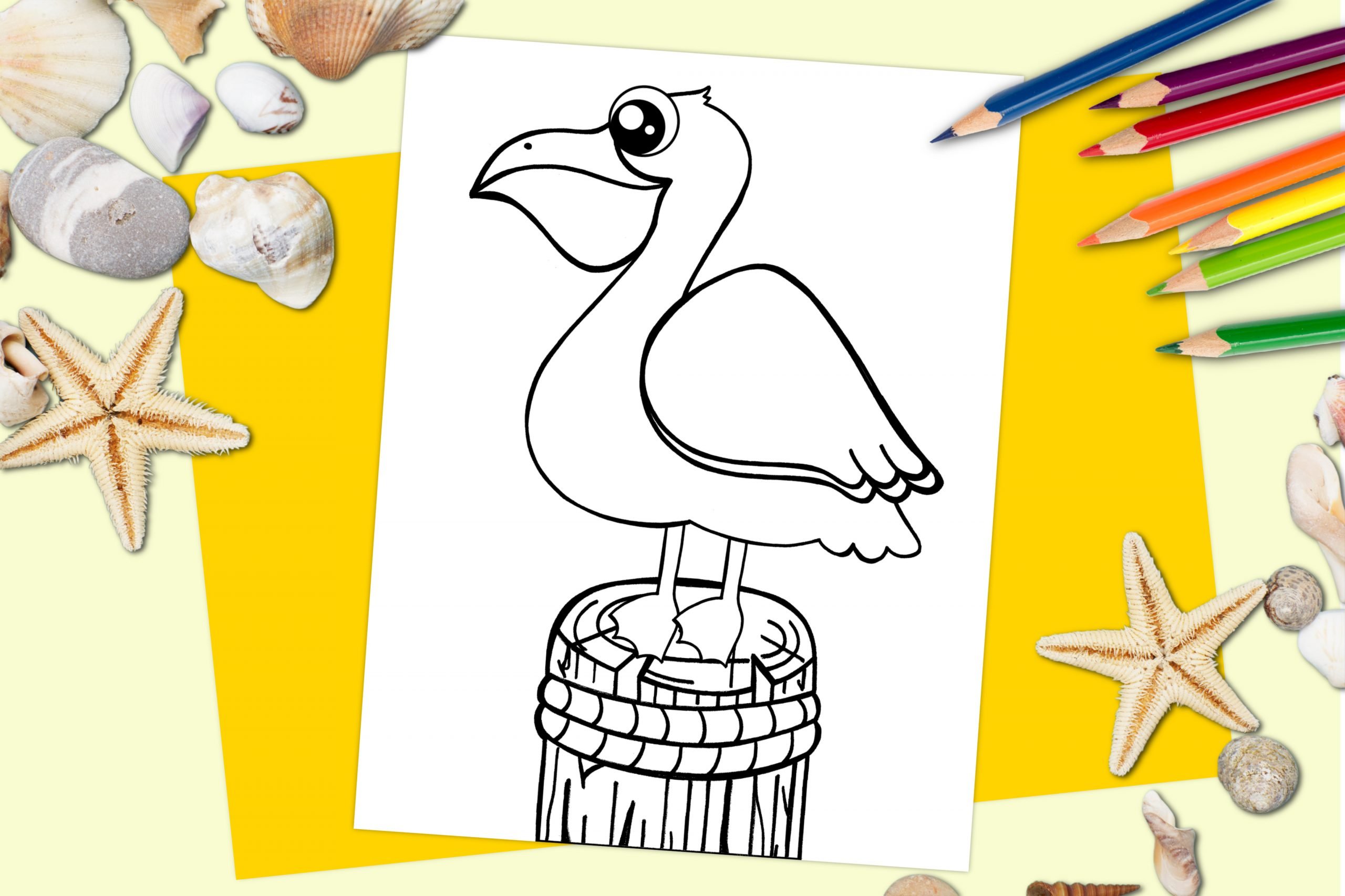 This free printable pelican template will help your child to focus on details while being comfortable at your home.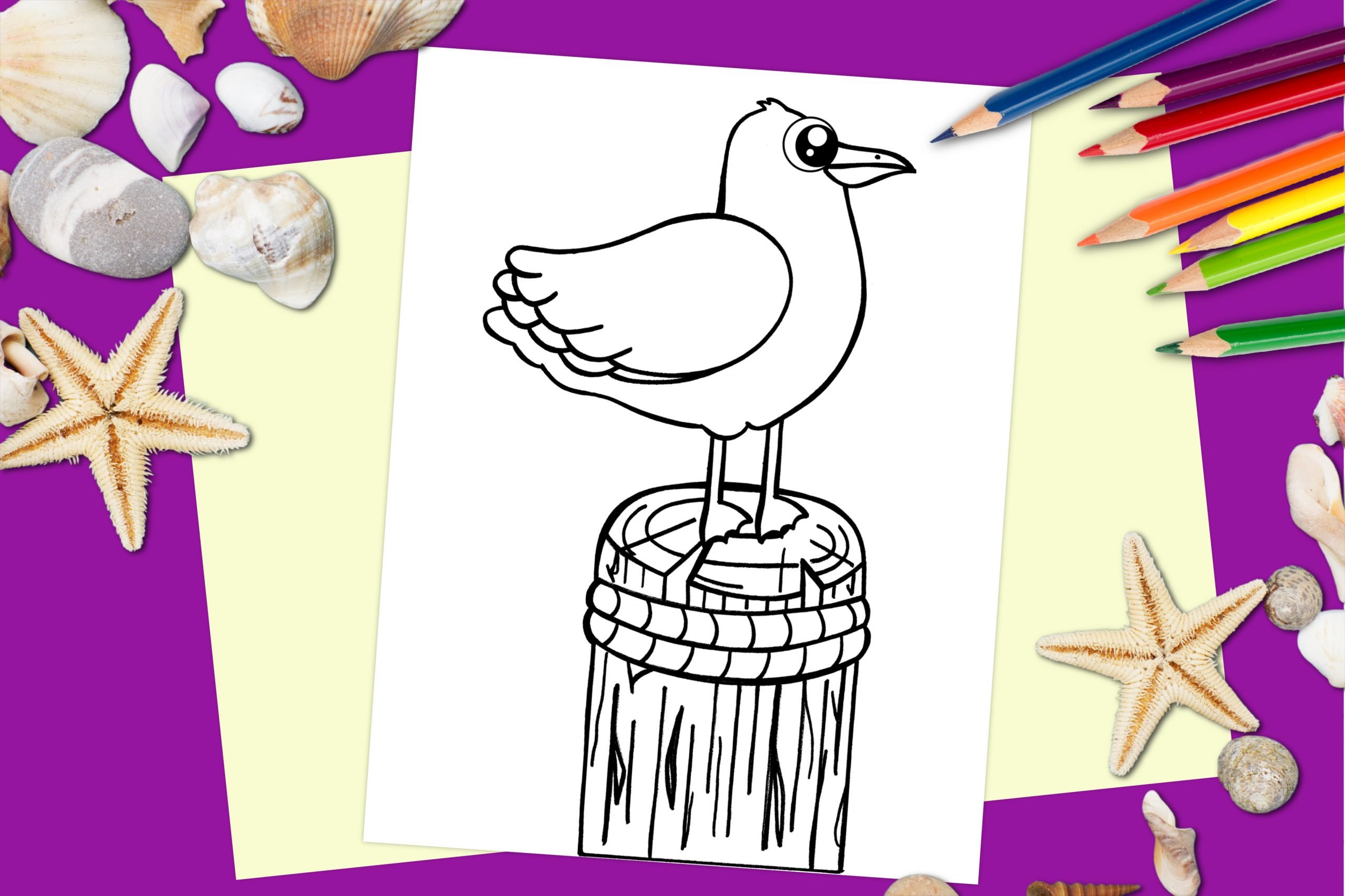 Spend quality time with your kids during the weekend by making this simple printable seagull template together.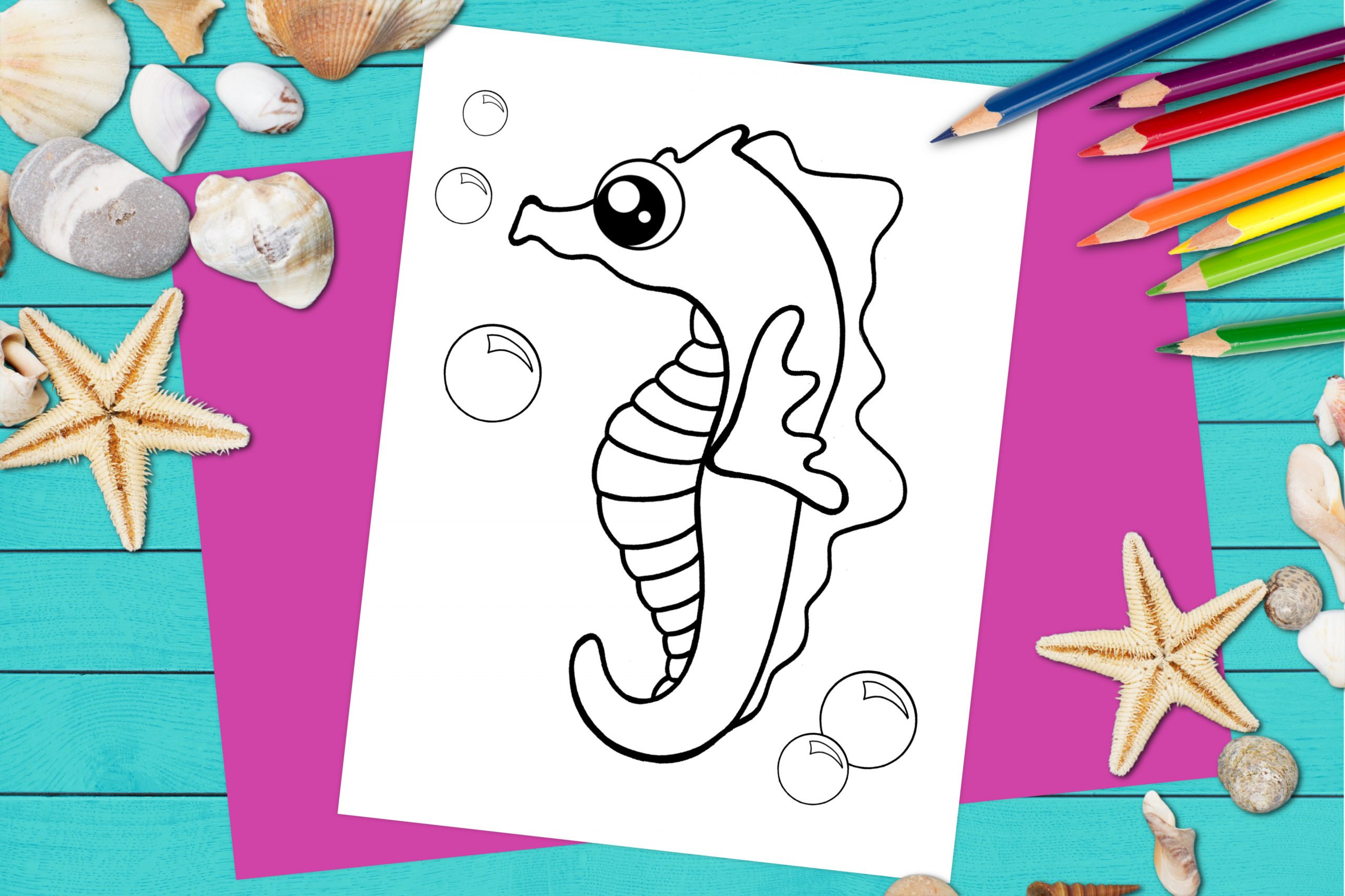 Let's learn the letter S sound and cool facts about seahorses with the help of this basic printable seahorse template.
Get your kids excited about visiting the aquarium park and have fun with this free printable shark template.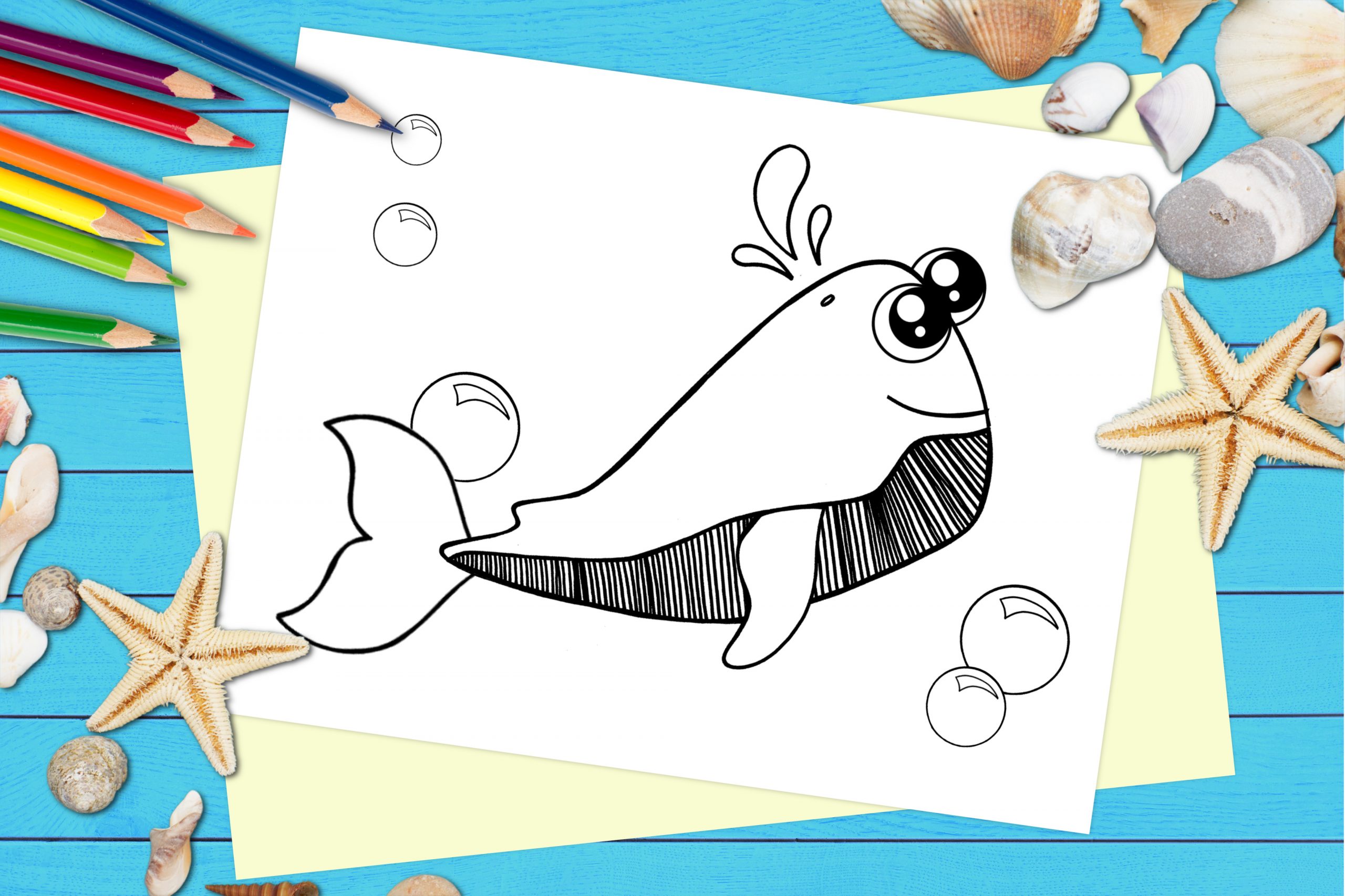 Sit back with some crayons and fill in the spaces of this easy printable sperm whale template with whatever color your kids choose.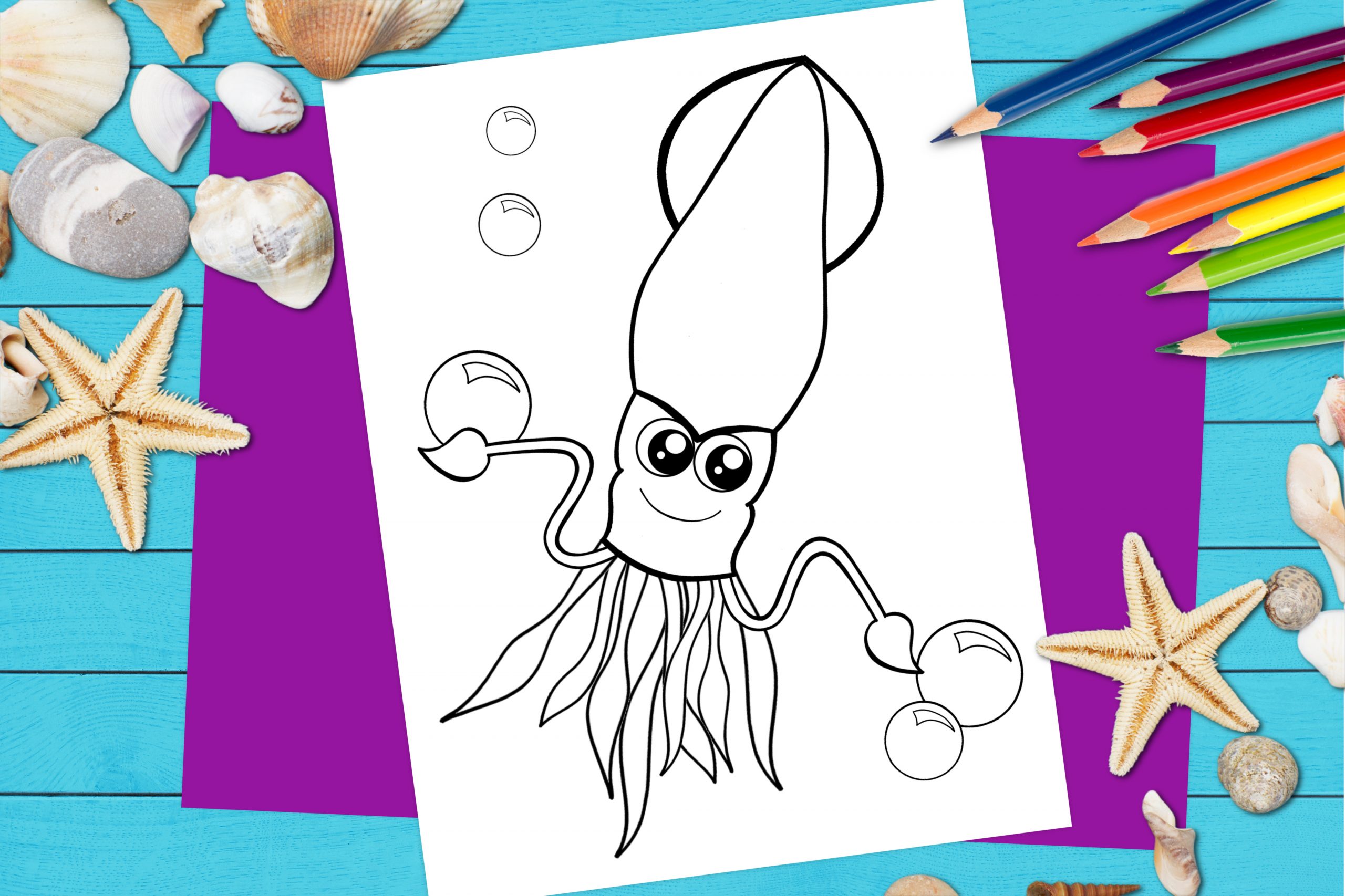 Take a break and have some fun with this free printable squid template suitable for kids of all ages.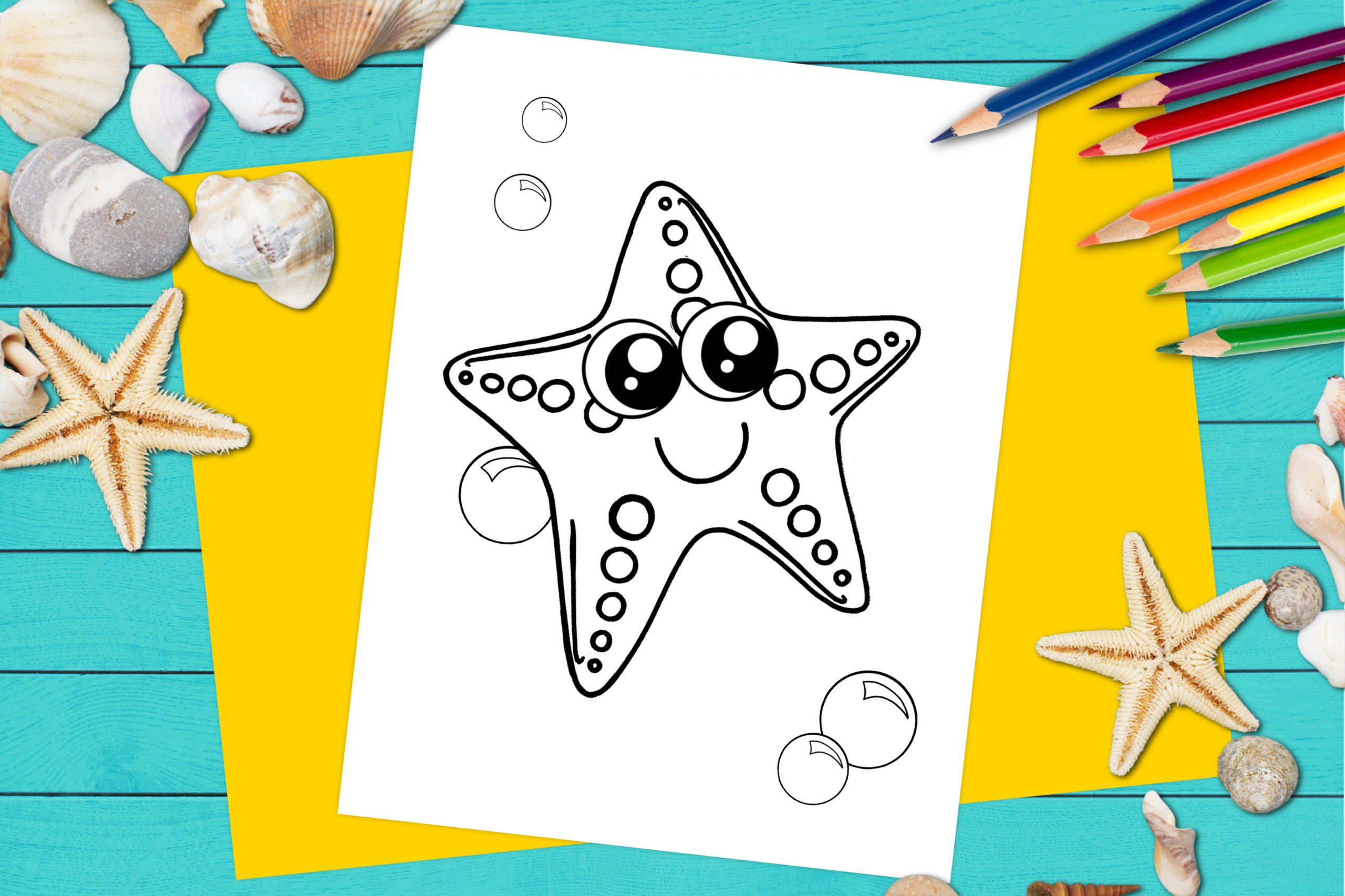 Increase your child's creativity and improve shapes recognition by making this simple printable starfish template.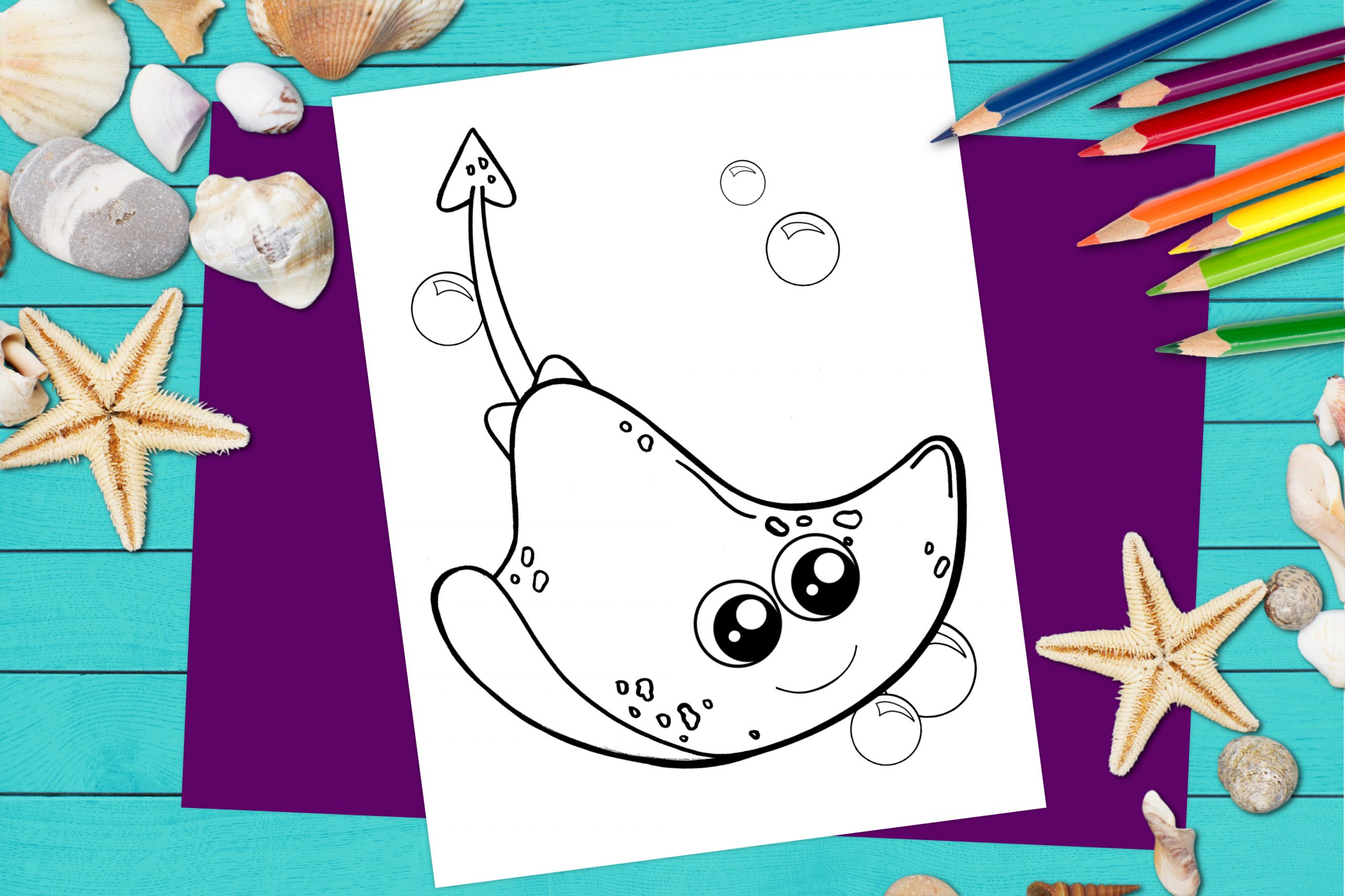 Learn the interesting facts about stingrays with this basic printable stingray template while being creative.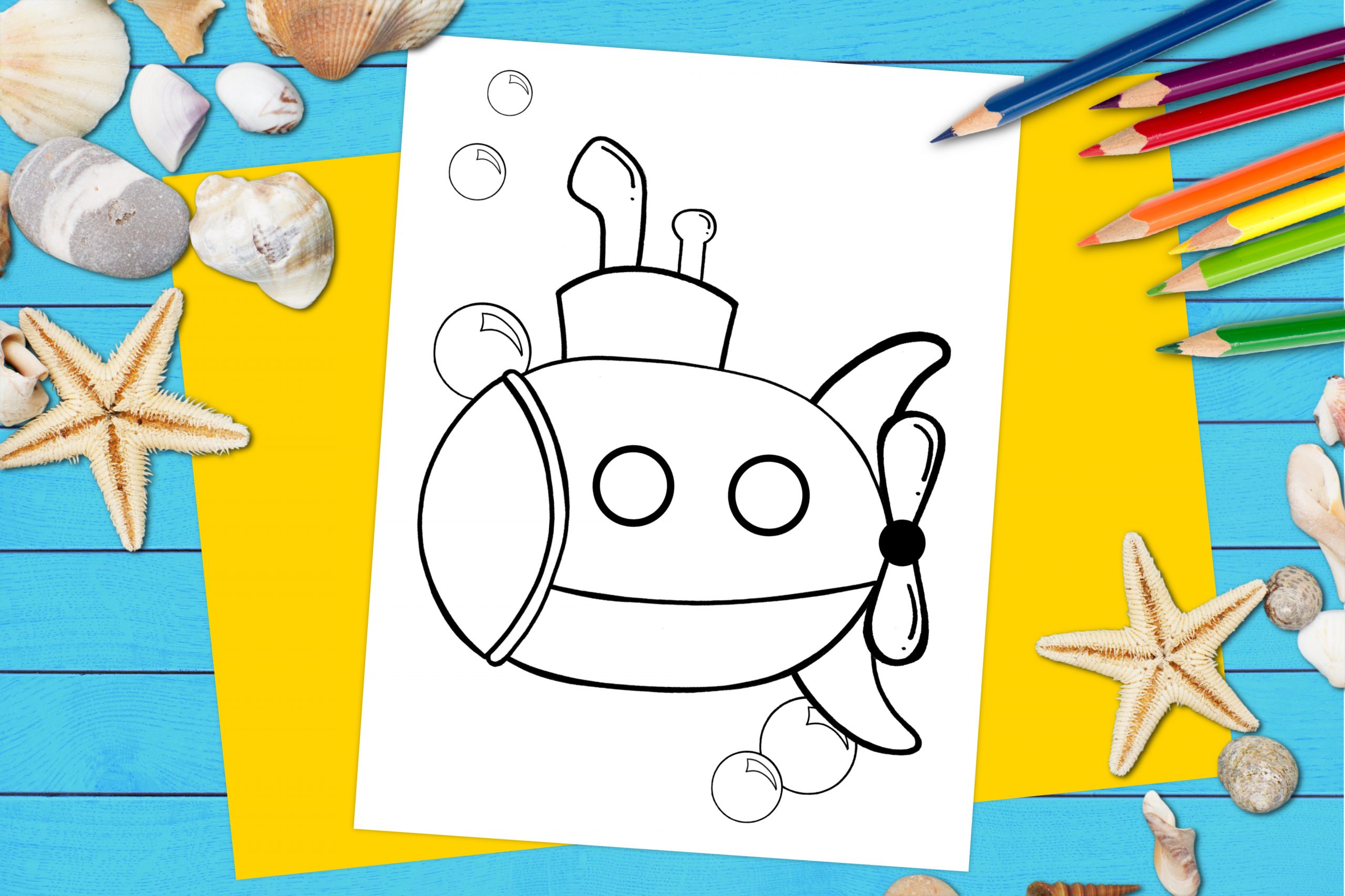 Create a special bond with your kids by coloring and decorating this easy printable submarine template.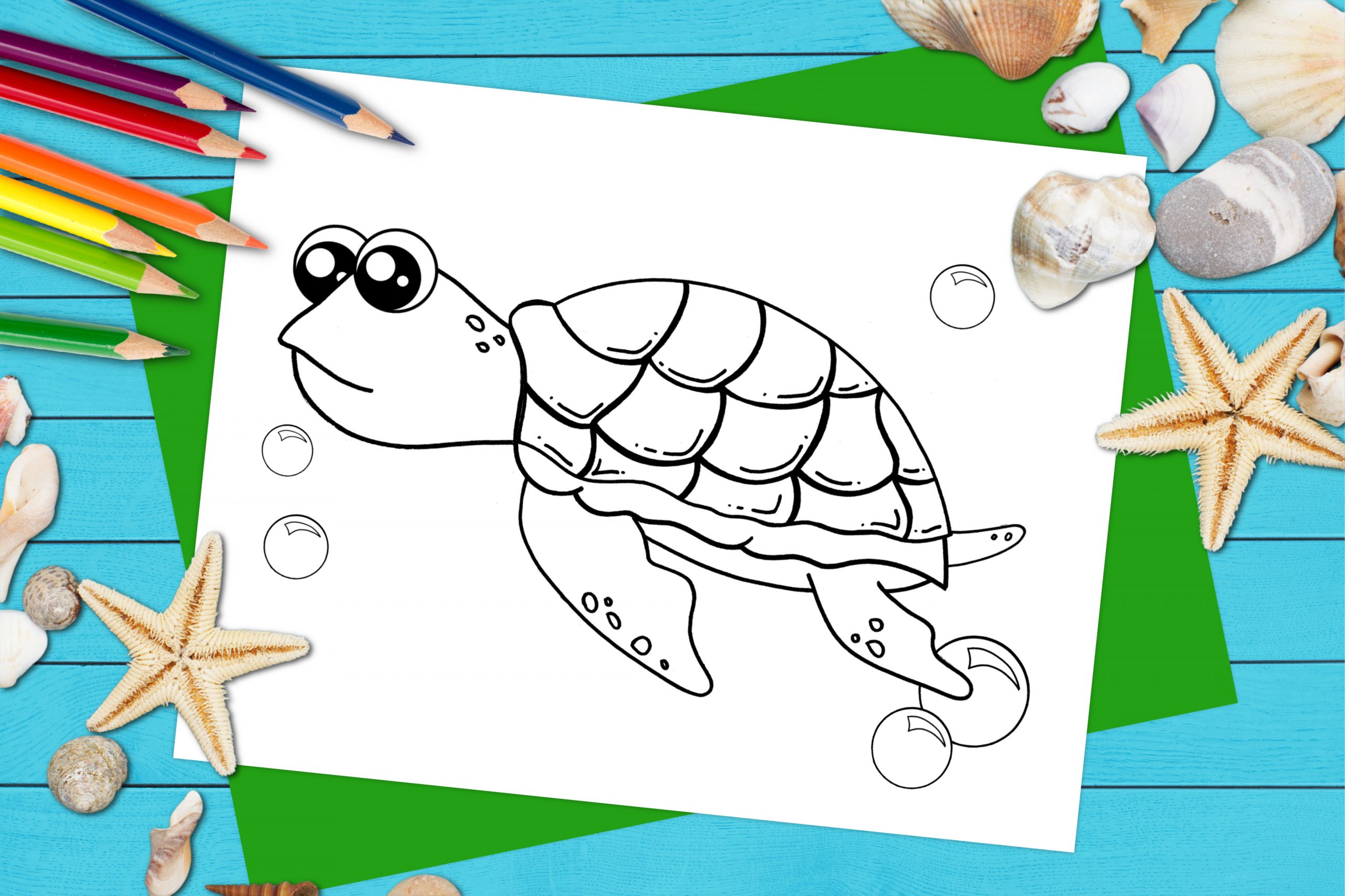 Throw an ocean themed party using this free printable turtle template. Combine it with simple materials to form a variety of craft projects.

Kaitlen D.
MORE FUN OCEAN ANIMAL AND ARCTIC ANIMAL CRAFTS