This free printable Angelfish coloring page is an amusing way to keep your toddlers busy while you're doing chores during a rainy day.
You can use these cute craft ideas to teach your kids about different types of tropical fish.
It's a marvelous way to explore ocean life with the help of these easy arts and crafts activities.
This is a great opportunity to build a strong bond with your family while having fun.
Your kids will surely love this realistic printable Angelfish that lets them use their imagination in choosing the colors on whatever they desire, as they color their new angelfish drawing.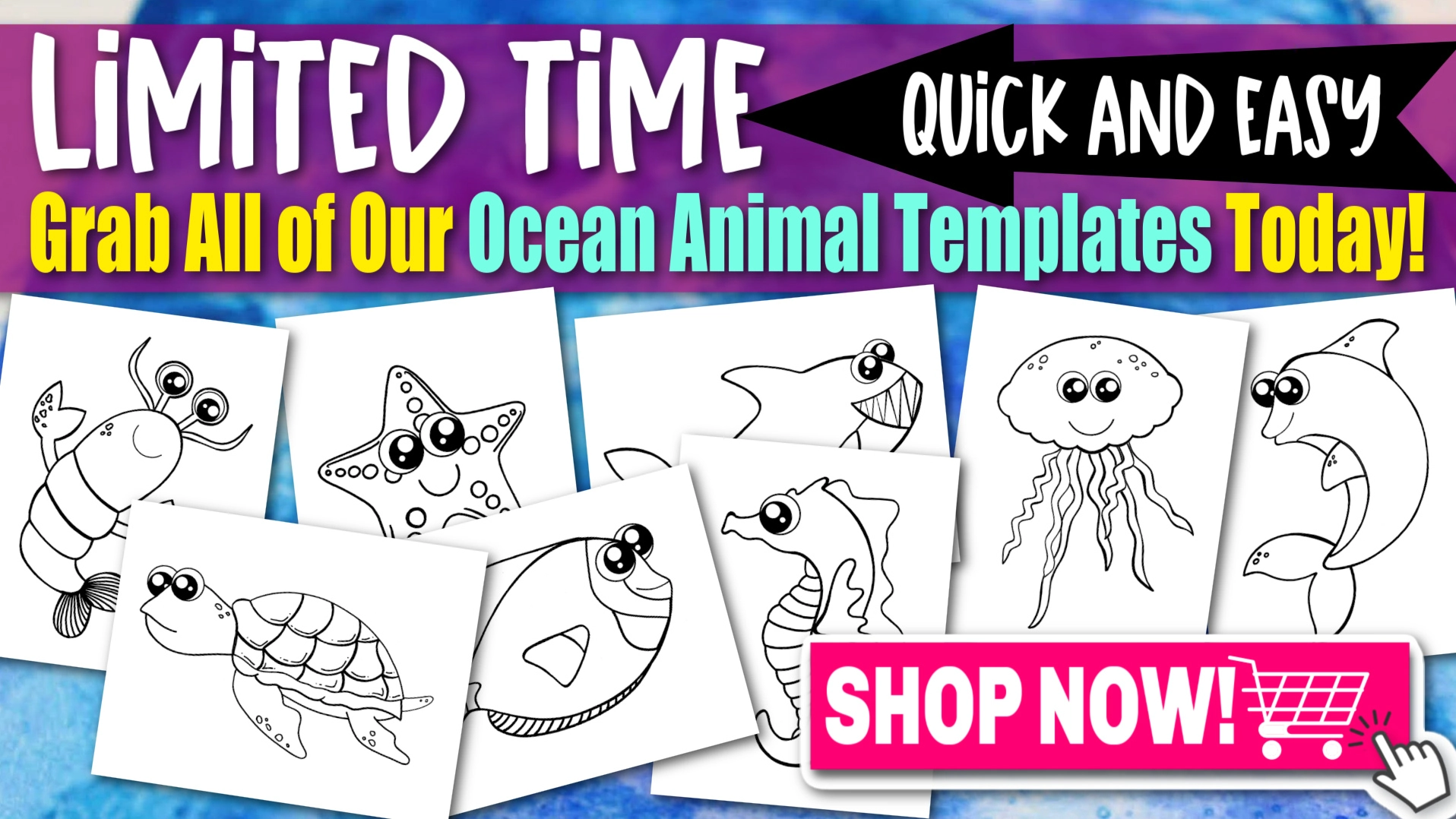 *By the way, this post may contain affiliate links which means I may receive a small commission at no additional cost to you if an item is purchase through that link. For more information, click here.*
Free Printable Angelfish Coloring Page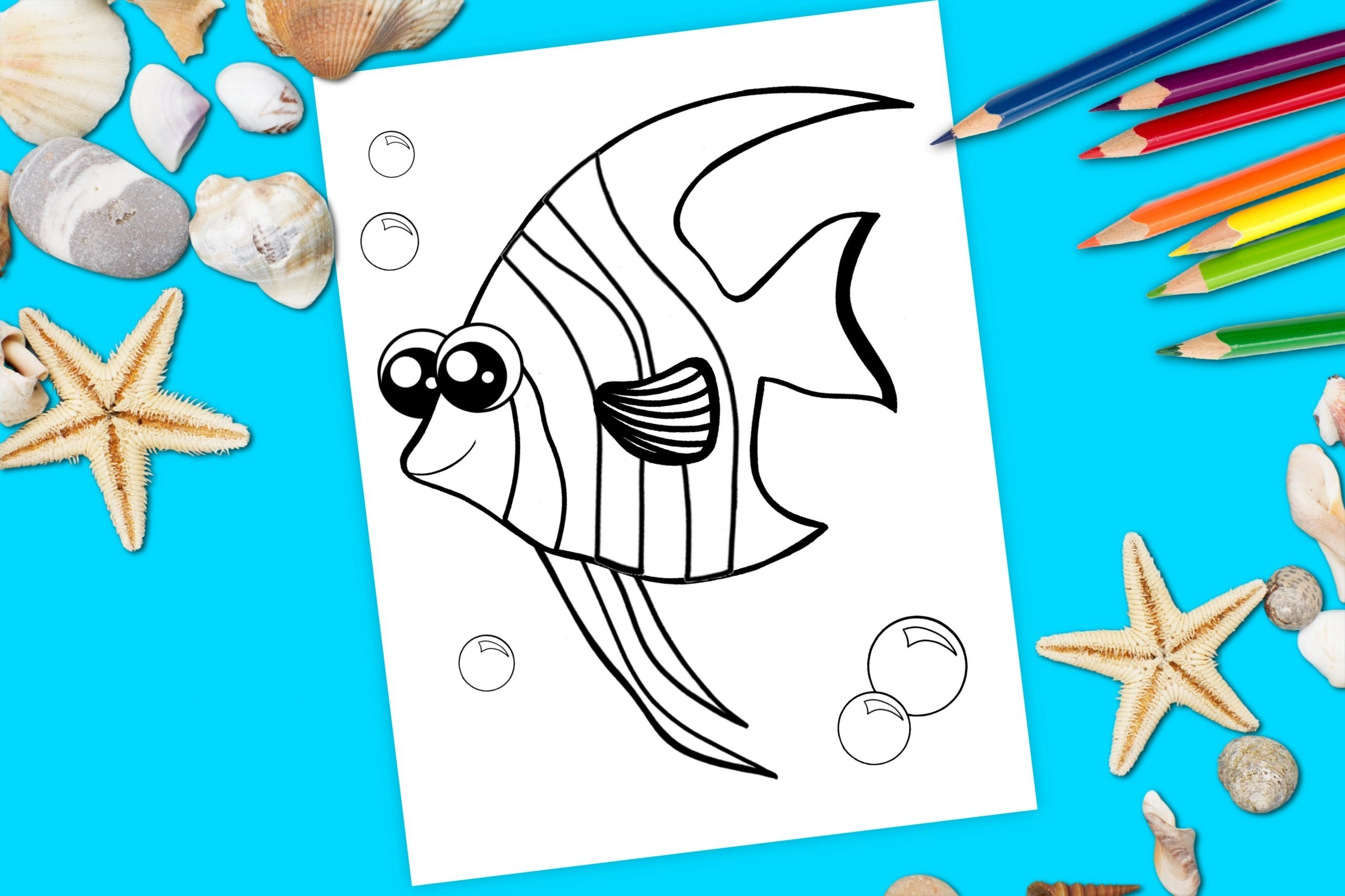 Angelfish Coloring Page Materials Needed:
Printable Angelfish Coloring Sheet (FOUND AT THE BOTTOM)
Make your child's finished angelfish coloring page a forever memory by laminating it! We use this laminator and cannot express how much we love it! It is not only inexpensive, it is SO easy to use!
Your kids will love seeing how much you adore their art work when you laminate and display it for years to come!
Need more ocean animal fun? Don't miss out on all our full ocean animal coloring book for more ocean themed coloring pages and crafting fun with your little ones.
Ideas for Angelfish Coloring Page Printable
Preschoolers will enjoy learning how big the ocean is! I'm happy to share with you the lists of all the great ideas on how to maximize the use of Angelfish printable drawing. 
1.  Marine Knowledge 
Oceans cover most of our planet, but we still have a lot to learn about this incredible ecosystem!
Using this Angelfish coloring page, your preschoolers will enjoy learning more about these beautiful tropical fishes that can be found in freshwater or saltwater.
While your kids are busy coloring their angelfish drawing, you can start a fun conversation by asking them what other sea creatures are living in the ocean.
As your conversation continues, you will start to notice that your preschoolers are already gaining information about ocean life.
2. Family Bonding
There are a lot of ways to maximize your time during the rainy season.
Gather all the materials needed and print a flame angelfish or queen angelfish template for each family member, we guarantee that it will be one of the most memorable nights with your family.
Using this simple ocean animal coloring page, this activity will make you realize how curious your preschooler's mind is with their questions.
It's a great opportunity to share some fun facts and pictures to support their knowledge.

3. Increase Creativity and Learning
Using colored pencils or crayons, let your kids decide whether they want their fish to be multi-colored or stick to their favorite color.
It's also a fun way to do a question-and-answer session regarding if they can recognize the colors before handing over. 
Once they are already familiar with the colors, you can spell out the simple words but make sure that you will do it little by little to avoid pressure and confusion.
4. Ocean Life Story Time
Astonishing diversity exists in the ocean, from microscopic organisms to the largest animals on Earth.
Once you see your child's finished coloring the Angelfish coloring page, use it to create a short story so they can enjoy and learn at the same time.
It's a perfect way to introduce these incredible marine animals to your preschoolers.
You may also want to use this printable angelfish craft while reading a bedtime story to your toddlers.
Here's a few of our favorites and we know you will love them too. 
These are some of the brilliant ideas that will inspire your kids to recognize the different variety of marine animals.
I'm confident that you and your preschooler will have a great time together making this printable angelfish coloring page.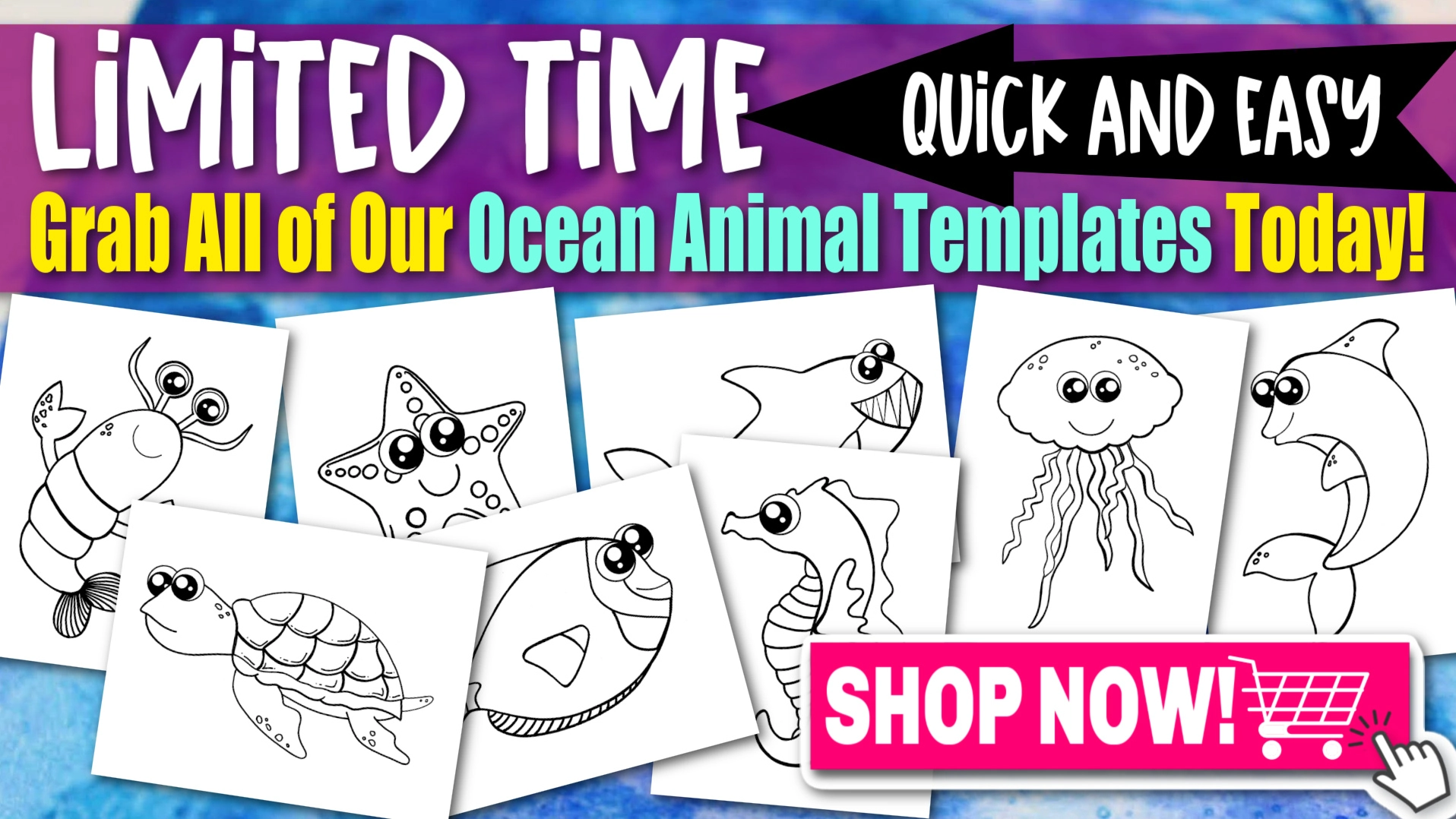 Angelfish Printable Coloring Page: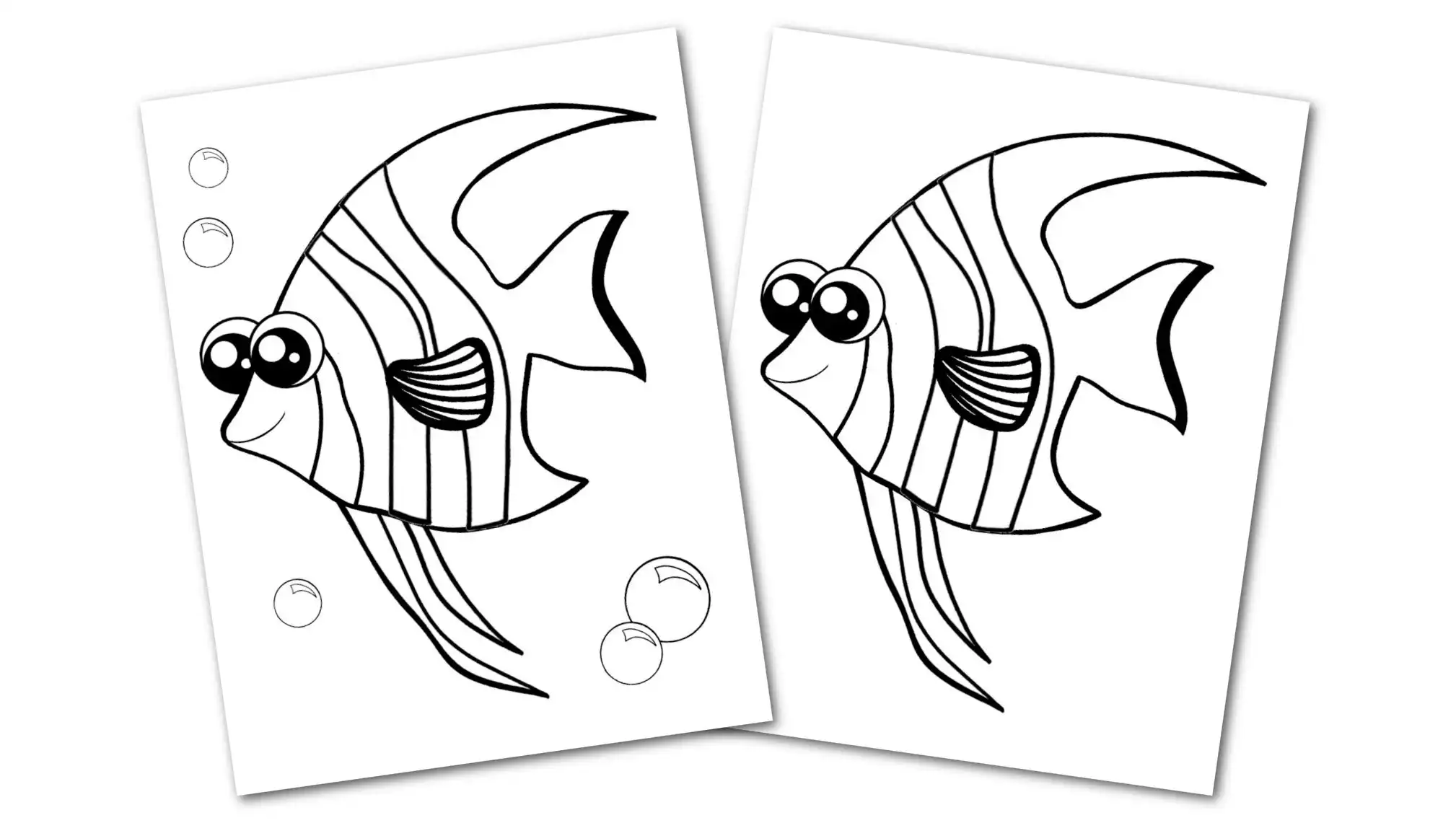 We have two different versions of printable Angelfish coloring pages for you to choose.
Whether you like the Angelfish with bubbles or the one without bubbles; or maybe you want them both, it's up to you and your kids.
If you're fascinated with these cute angelfish printable, remember to keep coming back and share your ocean learning plans in the comments.
Browse through our website for more simple craft printable ocean animals for your little ones.
When you have finished, be sure to share your creation on Simple Mom Project's Facebook Page and follow me on Pinterest!

Kaitlen D.
More Fun Ocean Animal Coloring Pages