You might wonder if there are other ways to occupy your toddlers and preschoolers aside from playing mobile games.
That's where this free printable octopus coloring page for kids comes to the rescue!
Octopuses are sea animals famous for their rounded bodies, bulging eyes and eight long arms.
They are considered the most intelligent of all invertebrates.
Your little ones will definitely adore this cartoon-like octopus drawing template if they are captivated by Hank, the octopus in Disney's Finding Dory who escapes the aquarium tank.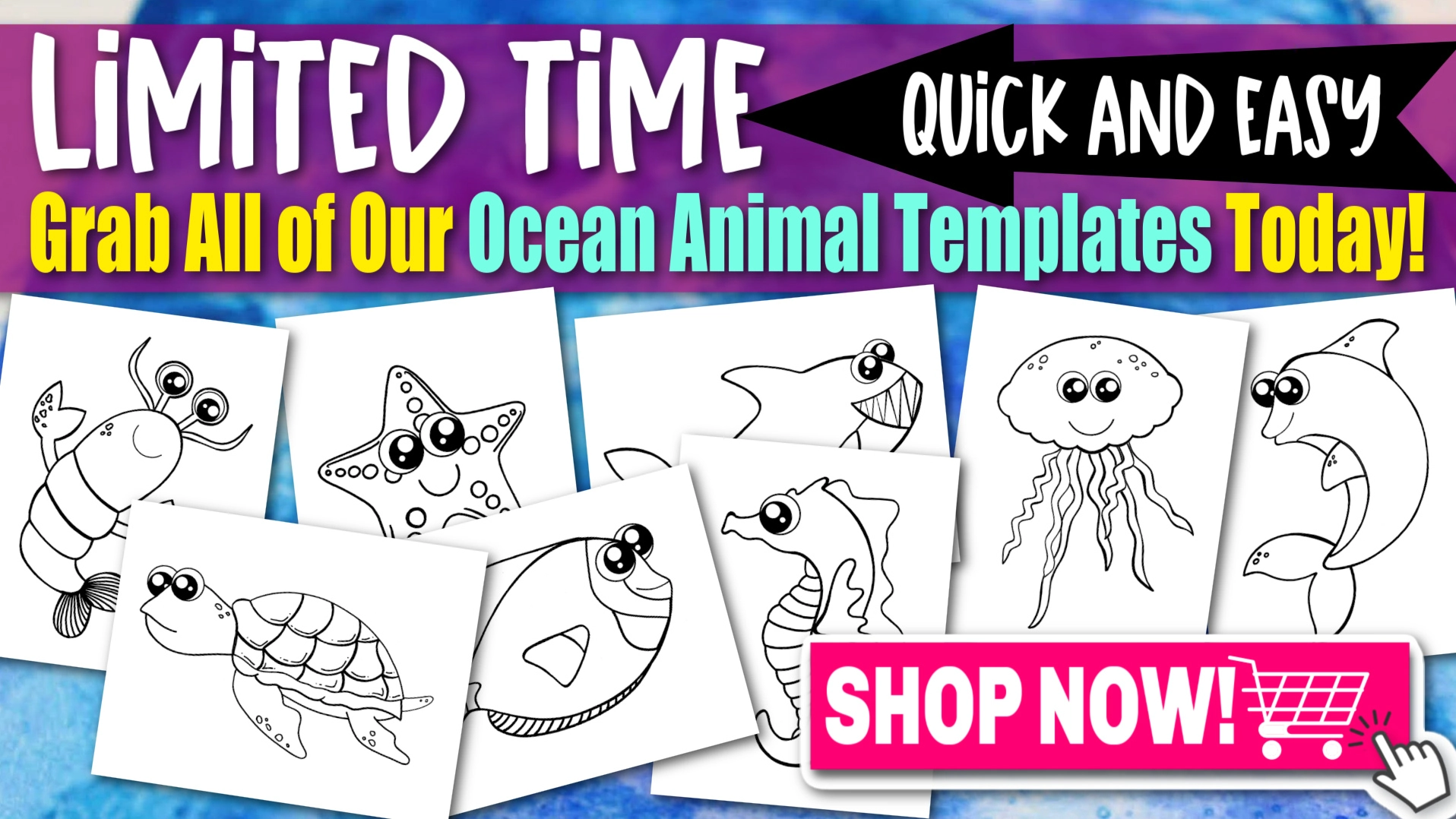 *By the way, this post may contain affiliate links which means I may receive a small commission at no additional cost to you if an item is purchase through that link. For more information, click here.*
Free Printable Octopus Coloring Page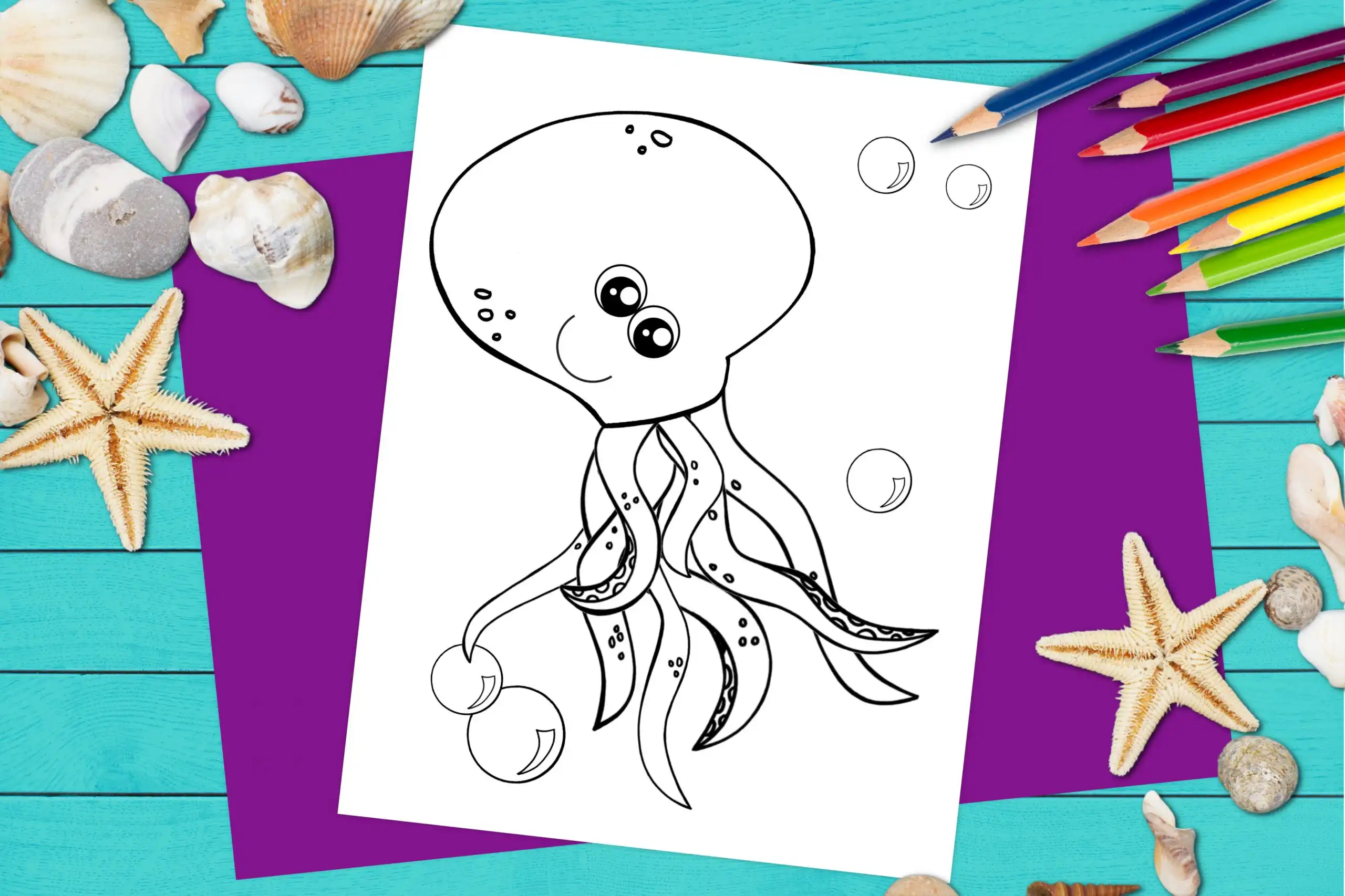 Octopus Coloring Page Materials Needed:
Printable Octopus Coloring Sheet (FOUND AT THE BOTTOM)
Make your child's finished octopus coloring page a forever memory by laminating it! We use this laminator and cannot express how much we love it! It is not only inexpensive, it is SO easy to use!
Your kids will love seeing how much you adore their art work when you laminate and display it for years to come!
Need more ocean animal fun? Don't miss out on all our full ocean animal coloring book for more ocean themed coloring pages and crafting fun with your little ones.
Ideas for Octopus Coloring Page Printable
Here are some of the brilliant ideas we came up with on how you will include this amazing preschool octopus coloring page in your daily life with the kids.
1. Surprising Facts About Octopus
Octopuses are one of the most interesting ocean creatures; they are invertebrate, meaning that they do not have a backbone. 
Did you know that an octopus has three hearts?
It's true! Their two hearts serve to move blood past the gills, while the third pumps blood through the rest of the body.
It's a well-known fact that octopuses have eight arms. But did you know that each arm contains its own mini brain?
Yes, you read it right! Octopuses have a total of nine brains!
A central brain controls the nervous system and small brain in each of their eight arms that are capable of acting independently. 
Once your child is finished coloring this adorable free printable octopus coloring page, create a fun conversation by telling these incredible facts that will capture their imagination.
2. Octopus Books for Little Learners
There are around 300 species of octopus and they are found in every ocean.
One example of these is the clever coconut octopus is most well-known for using discarded coconut shells for shelter.
Telling your preschoolers these simple facts will let them gain knowledge about ocean life.
We like to share with you some of our favorite books for more fascinating facts about octopus.

3. Learn to Count
This simple octopus coloring page is a fun and creative way to introduce numbers to your toddlers.
By simply asking your child "How many arms or legs does an octopus have?" they will become curious and it will encourage them to start counting from 1-10.
Learning numbers is so much fun, especially with this friendly octopus coloring page.
Create a number tracing on each of the arms/legs so your preschoolers can trace over the dashed lines. 
4. Letter O is for Octopus
Once your preschooler is done coloring this easy octopus coloring page, it's time for some fun learning!
Teach your preschooler how to pronounce and spell this cute little octopus friend.
You can also print out a Letter O and glue it to a cardboard, then hang it on your wall next to their octopus drawing template.
This will help your little ones familiarize with letters.
We are confident that you will love our free octopus craft ideas.
We assure that your kids will never get bored during the weekend.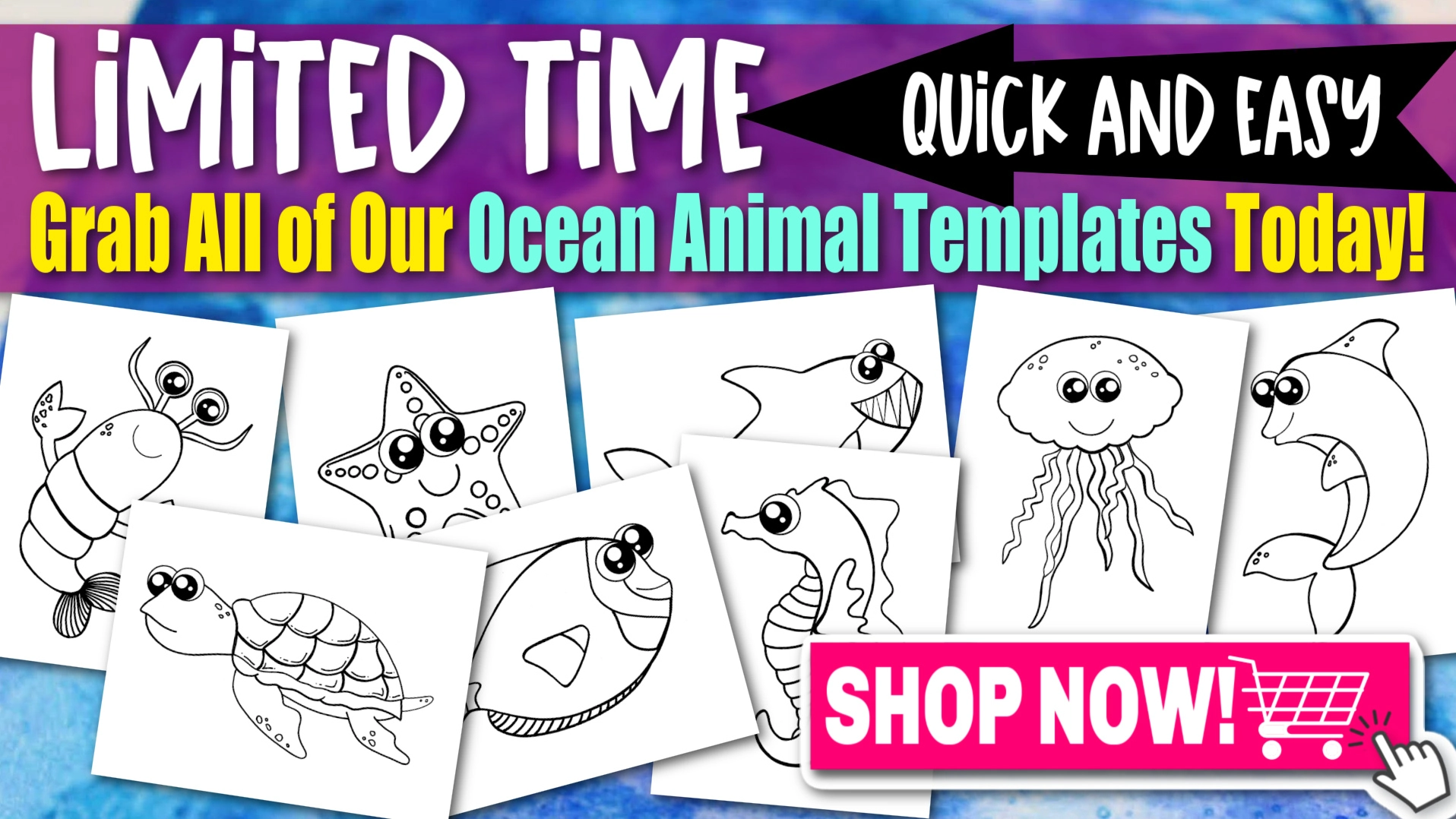 Octopus Printable Coloring Page:
We have two different versions of this eight-arms ocean animal clip art just for your kids!
You can download and print the adorable octopus coloring page with bubbles or the one without the bubbles.
Having a hard time to pick which version is the best?
You can always print them both and as many as you want for the whole family members!
Don't forget to leave a comment.
We love to hear all your beautiful experiences in making this easy free printable octopus coloring page with your little ones.
When you have finished, be sure to share your creation on Simple Mom Project's Facebook Page and follow me on Pinterest!

Kaitlen D.
More Fun Ocean Animal Coloring Pages