Get ready as we include this free printable submarine coloring page in our ocean coloring collections!
A submarine is a type of ship that can travel both above and below the surface of the sea.
This easy printable submarine coloring template is the perfect activity to do during the weekend.
Your children will definitely develop their fine motor skills, color recognition, focus and creativity through this preschool printable submarine drawing page.
Don't wait any longer! Print this simple free printable submarine coloring page and gather all the coloring ang crafting materials now.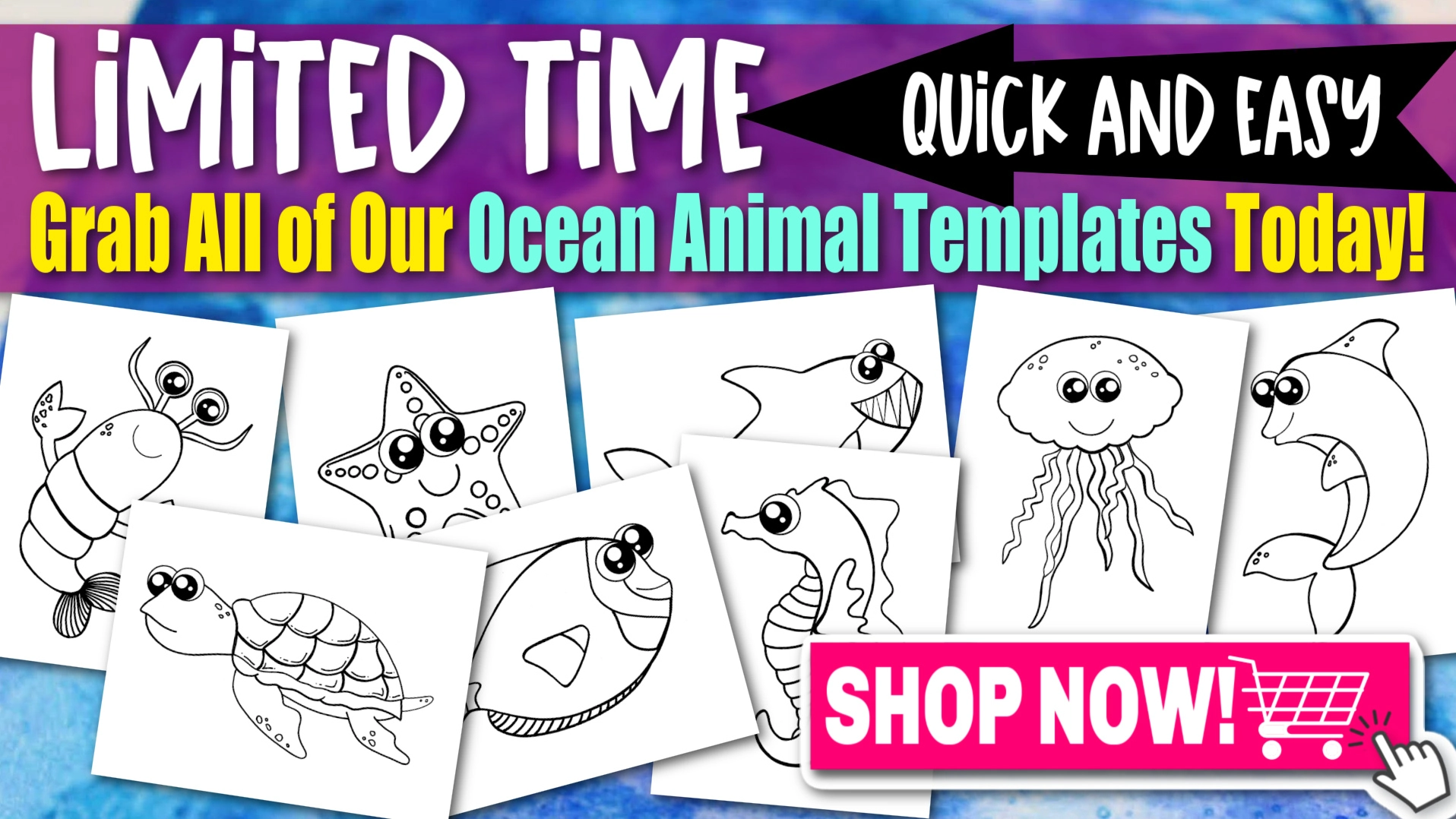 *By the way, this post may contain affiliate links which means I may receive a small commission at no additional cost to you if an item is purchase through that link. For more information, click here.*
Free Printable Submarine Coloring Page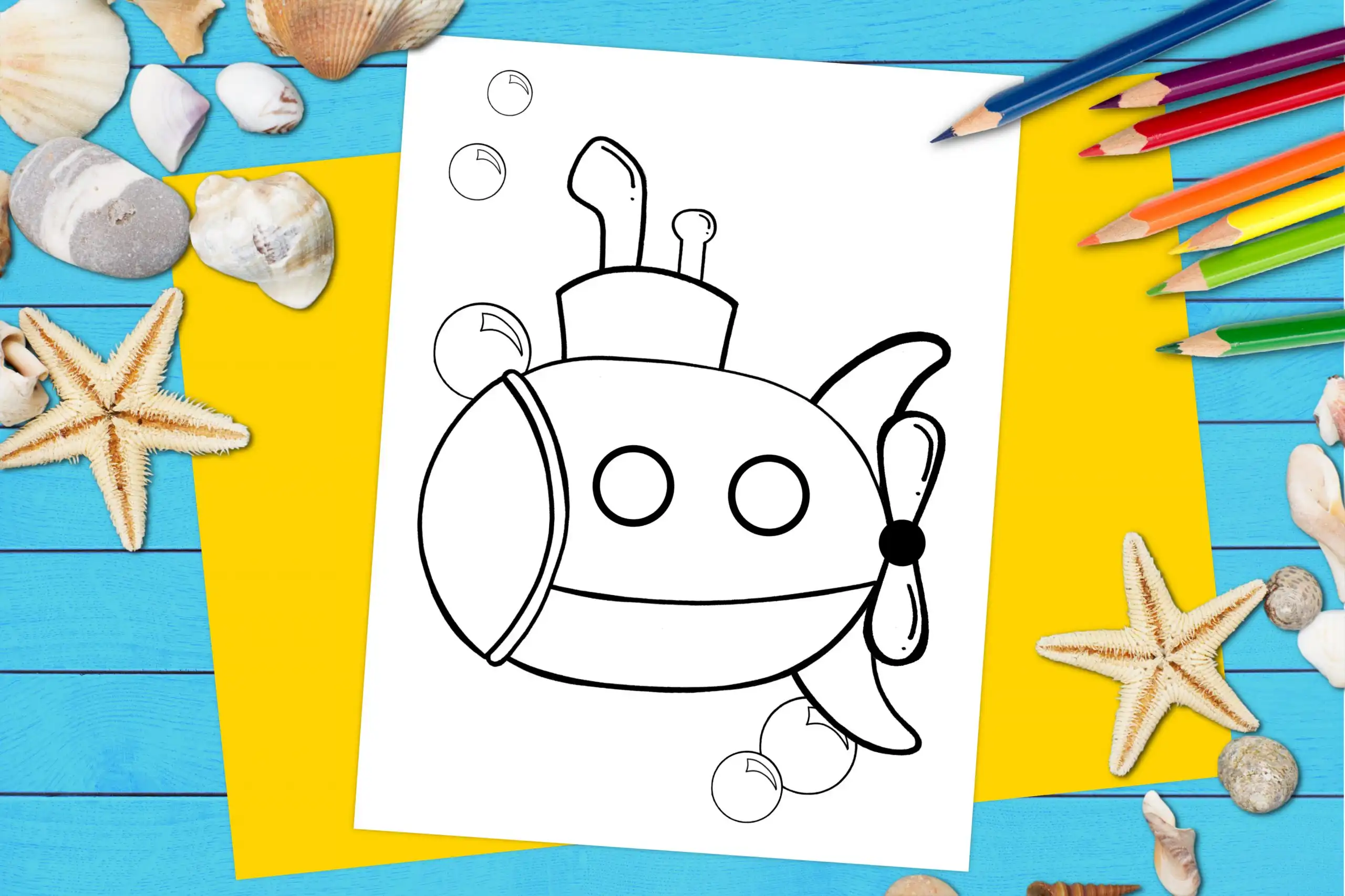 Submarine Coloring Page Materials Needed:
Printable Submarine Coloring Sheet (FOUND AT THE BOTTOM)
Make your child's finished submarine coloring page a forever memory by laminating it! We use this laminator and cannot express how much we love it! It is not only inexpensive, it is SO easy to use!
Your kids will love seeing how much you adore their art work when you laminate and display it for years to come!
Need more ocean animal fun? Don't miss out on all our full ocean animal coloring book for more ocean themed coloring pages and crafting fun with your little ones.
Ideas for Submarine Coloring Page Printable
We came up with some few lists on how to incorporate this free printable submarine coloring page to your child's everyday life.
1. Amazing Facts About Submarines
Submarines are large and powerful underwater vessels. It's a cool way to explore everything below the sea.
Did you know that submarines were built and used during the American Civil War?
Imagine how long that has been!
Did you know that the first submarines could only hold one or two people?
But nowadays, some submarines can carry more than 100 people.
Some submarines can remain underwater for several months.
Once your child is done coloring this free printable submarine drawing template, include it on your preschool lesson plan and tell them these interesting facts about submarines.
2. Let's Read Children's Books
If your child is interested to learn more about this watercraft that's capable of operating underwater, they will surely love these interesting children's books about submarines.
3. DIY Submarine Craft for Kids
This free printable submarine coloring page inspires us to make a DIY submarine craft using recycled toilet paper rolls and other simple supplies that we already have inside our home.
We used two empty toilet paper rolls; the whole paper roll as the main body of the submarine while we cut the other paper roll into two halves to use it as the conning tower.
Glue it together and add a drinking straw as the periscope.
Crumple up some construction papers and put it inside the body of the submarine.
Draw a propeller shape on a construction paper, cut it out and glue it on the back part.
Let your preschooler paint and decorate their very own submarine craft.
4. Color Recognition
This plain black and white submarine drawing page will encourage your little learner to identify and name the basic colors.
While your child is doing this art activity, take note of the colors they decided to use.
Once they are done coloring this simple printable submarine coloring page, ask them afterwards the names of the colors they chose.
Make sure to do it little by little to avoid confusion.
These are some of the amazing ideas in using this free printable submarine coloring page for your toddlers, preschoolers and kindergarteners.
We are confident that your little one will ask for more lovely printable ocean coloring pages.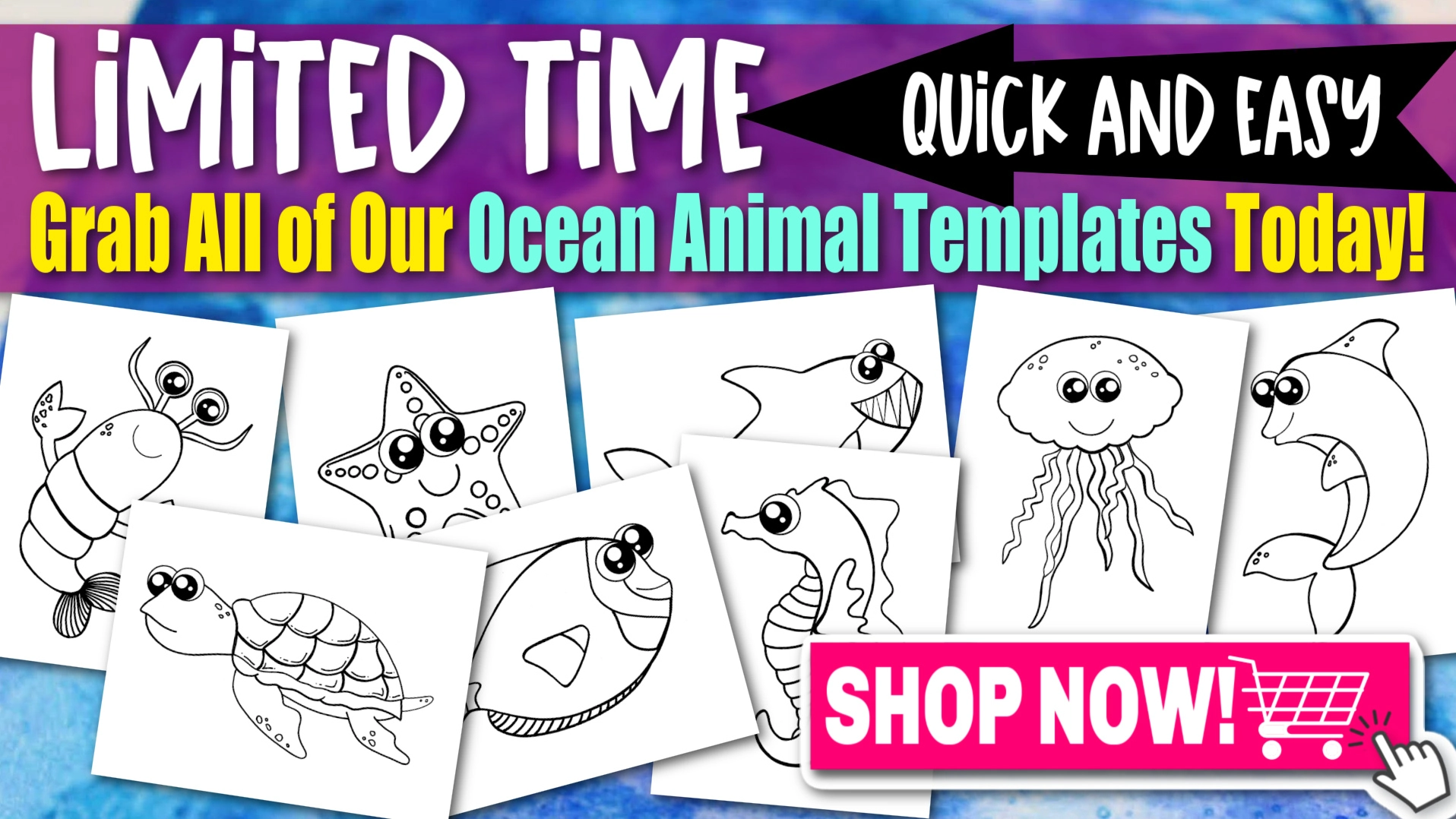 Submarine Printable Coloring Page: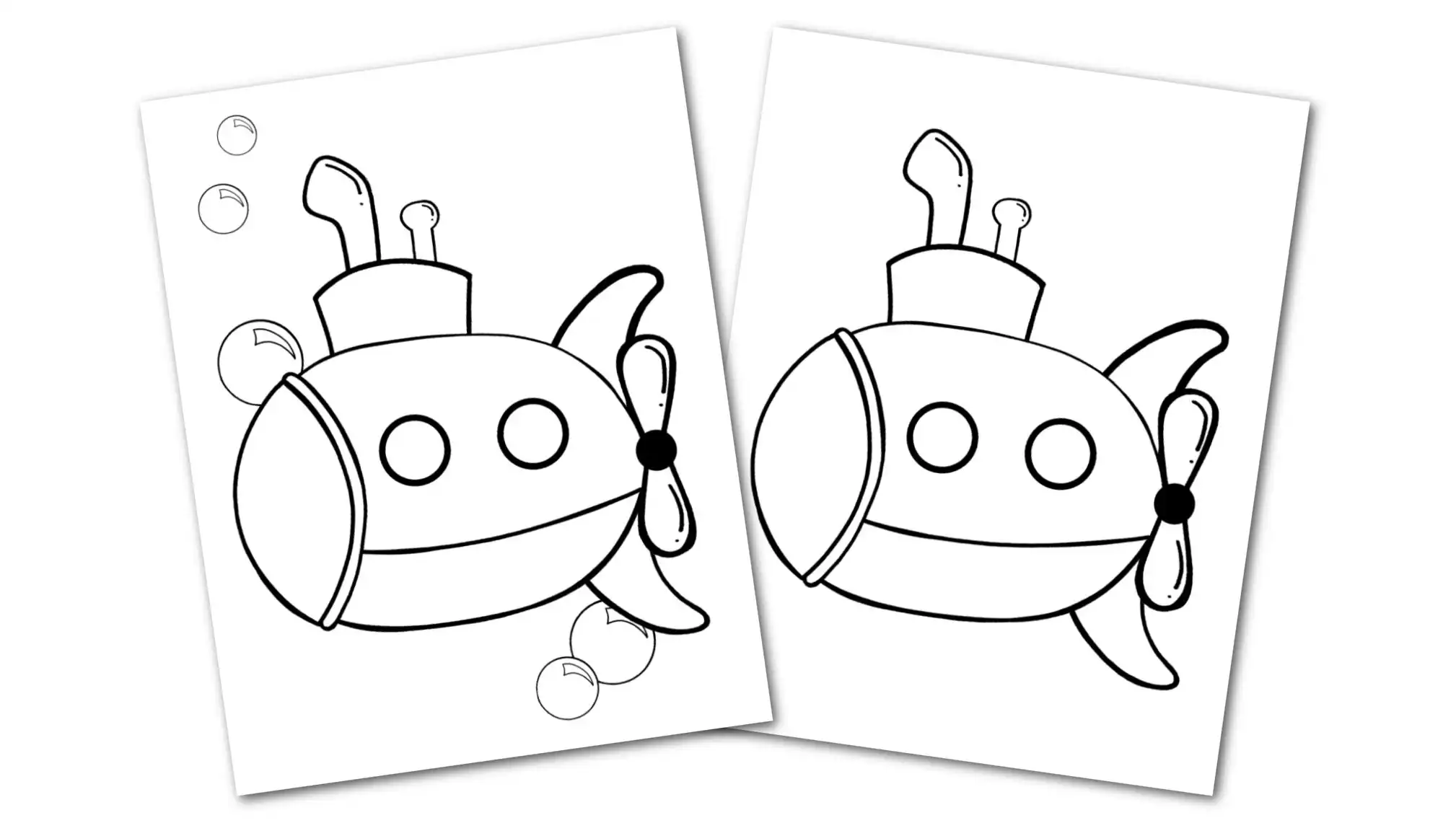 Get the two versions of this free printable submarine coloring page now.
Let your little one decide which printable submarine template they want to color first.
We have the submarine template with bubbles and without the bubbles.
Comment down all the fantastic experiences you had with your children in coloring and designing this simple free printable submarine drawing page.
When you have finished, be sure to share your creation on Simple Mom Project's Facebook Page and follow me on Pinterest!

Kaitlen D.
More Fun Ocean Animal Coloring Pages