Are you running out of ideas on how to keep your preschoolers occupied during the weekend?
Do your kids enjoy watching the Disney movies Finding Nemo and Finding Dory?
If the answers are yes, then let me share with you this free printable blue tang coloring page that is perfect for all ages!
Everyone will definitely have a good time coloring this lovely Dory cartoon drawing.
This simple blue tang coloring page will allow your kids to explore more about the importance of oceans in our daily life.
While your little ones are having fun coloring this cute cartoon character, you might want to invite the rest of your family for a Disney movie marathon night.
Let your kids learn to plan as they decide the colors they will use in this simple printable blue tang drawing template.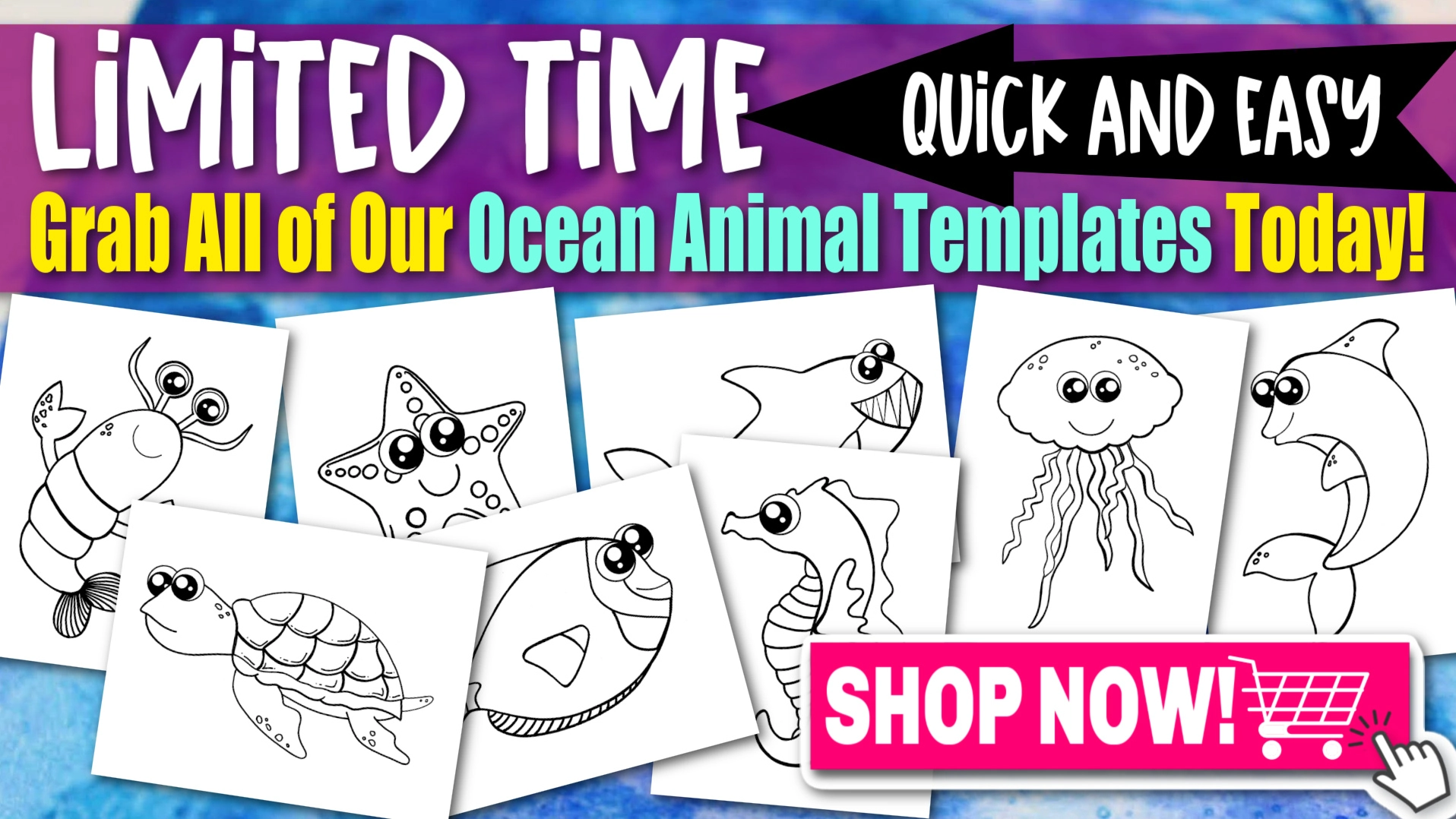 *By the way, this post may contain affiliate links which means I may receive a small commission at no additional cost to you if an item is purchase through that link. For more information, click here.*
Free Printable Blue Tang Coloring Page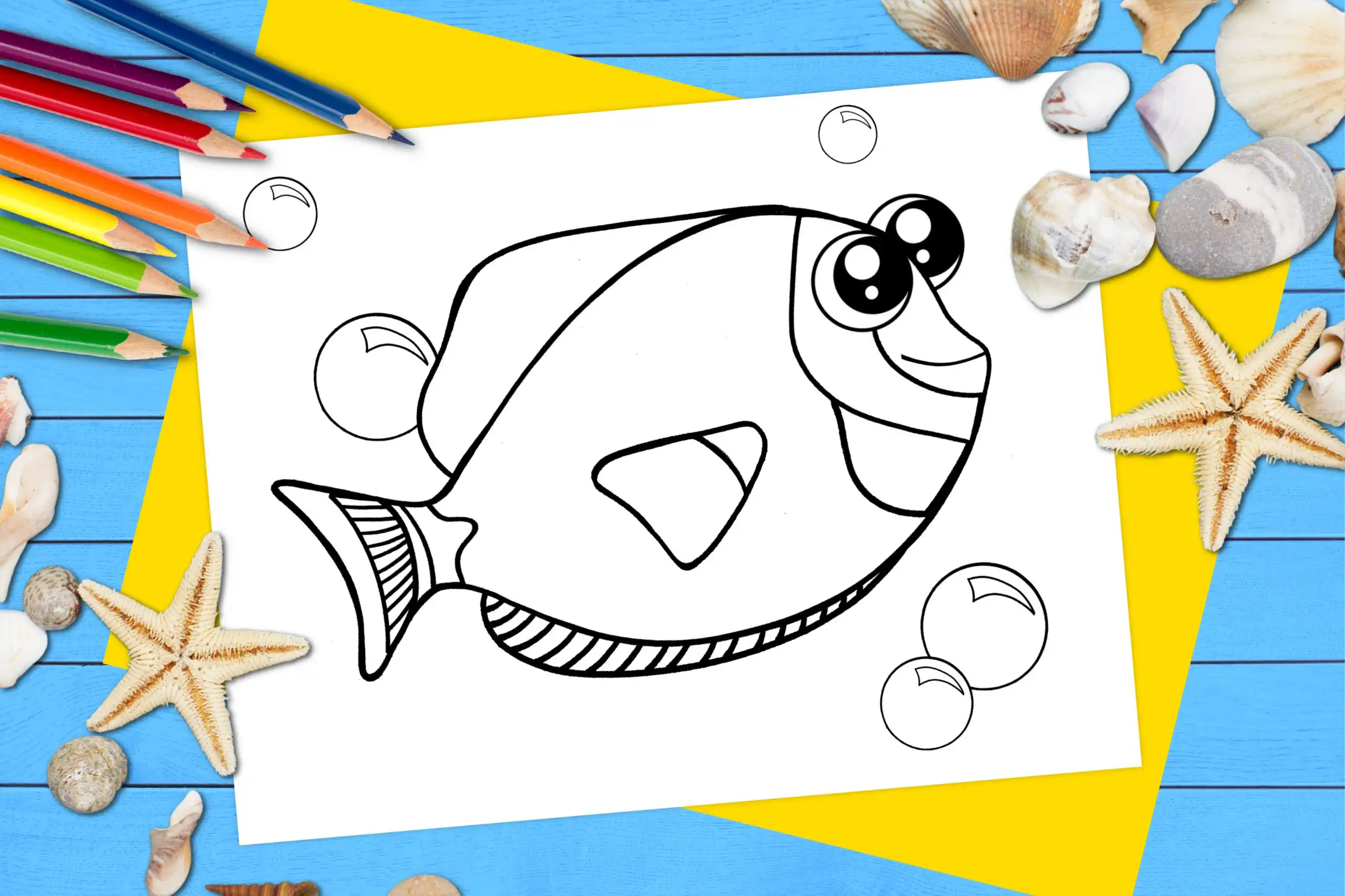 Blue Tang Coloring Page Materials Needed:
Printable Blue Tang Coloring Sheet (FOUND AT THE BOTTOM)
Make your child's finished blue tang coloring page a forever memory by laminating it! We use this laminator and cannot express how much we love it! It is not only inexpensive, it is SO easy to use!
Your kids will love seeing how much you adore their art work when you laminate and display it for years to come!
Need more ocean animal fun? Don't miss out on all our full ocean animal coloring book for more ocean themed coloring pages and crafting fun with your little ones.
Ideas for Blue Tang Coloring Page Printable
We are pleased to bring you all these interesting ideas on how to incorporate this wonderful blue tang coloring page into your everyday life with the kids.
1. Diversity of Fish
Many creatures depend and live in the ocean. If you are able to sail across the ocean, you will see a lot of fish, dolphins and turtles on the surface.
There are more different species below the ocean's surface like coral reefs, planktons, jellyfishes, sharks and many more.  
Did you know that blue tang and yellow fish both belong to the 75 species in the surgeonfish family?
With the use of simple materials and this printable blue tang coloring page, you can give fun facts on different kinds of fishes to increase your children's knowledge.
2. Family Weekend Activities
One of the best ways to spend the weekend with your family is to watch cartoon movies that your children will surely love.
We highly recommend the movies, Finding Nemo and Finding Dory if your little ones are really into ocean life.
You can download and print this adorable blue tang coloring page as many as you want while the kids are busy watching movies.
Everyone will absolutely enjoy filling up these fish drawing pages using different colored pencils or crayons.

3. Fantastic Learning Books for Children
Your toddlers or preschoolers will ask more about how these lovely fishes live underwater.
We are happy to share with you some of our favorite educational ocean books for little learners.
As you can see there are a lot of tremendous ways on how to use this easy blue tang drawing page for toddlers and preschoolers.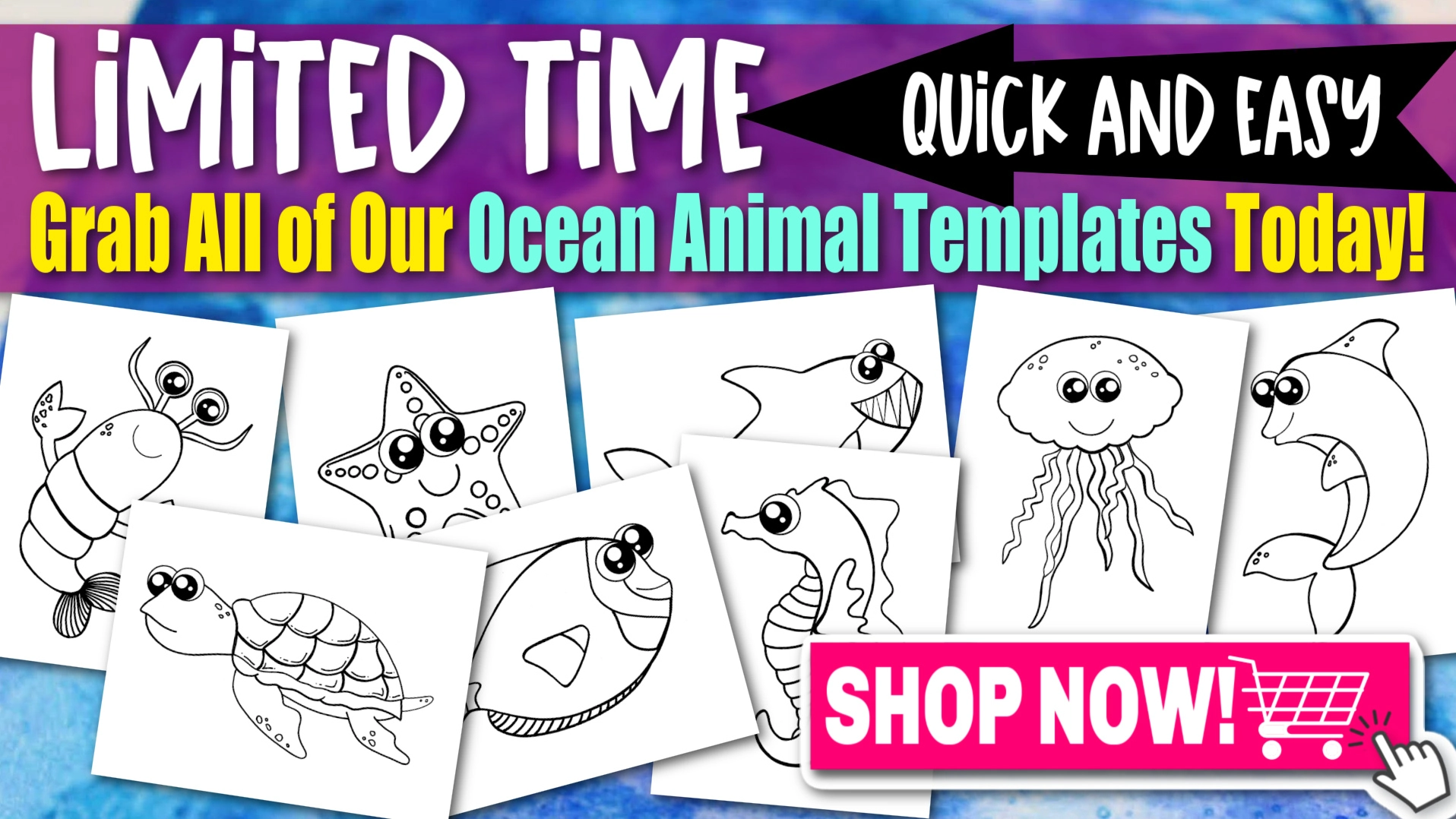 Blue Tang Printable Coloring Page: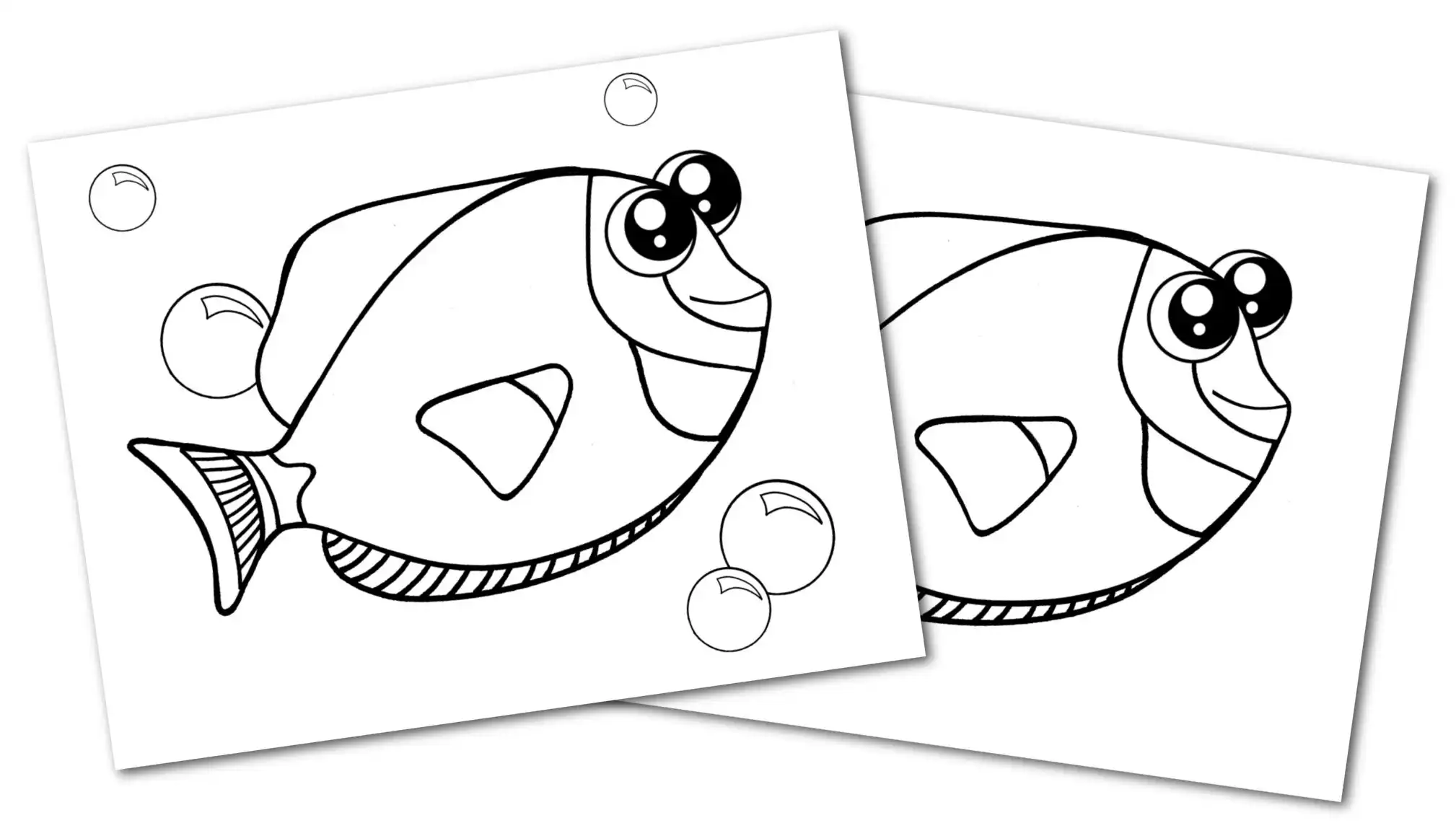 Ask your preschoolers which version they like before printing out this lovely blue tang template.
There are two kinds of free printable blue tang coloring pages available; the blue tang fish with bubbles and the other one without the bubbles.
Don't forget to keep sharing all the things you have learned in making this printable blue tang coloring page in the comment section.
Check out more of our simple ocean animal coloring pages for your little ones.
When you have finished, be sure to share your creation on Simple Mom Project's Facebook Page and follow me on Pinterest!

Kaitlen D.
More Fun Ocean Animal Coloring Pages