Get ready to add this fantastic printable crab coloring page into your daily ocean life activities!
There are a lot of interesting types of crabs roaming around the ocean.
Did you know that crabs can walk in all directions, but mostly walk and run sideways?
You can use this blue crab drawing to encourage your preschoolers to learn more about ocean animals.
Making arts and crafts is the perfect way to keep your preschoolers busy during the weekend, it will also help them increase their creativity and use their imaginations about the world that revolves around them.
I come up with all these incredible ideas on how this cartoon drawing page can be used in your daily life with your toddlers or preschoolers.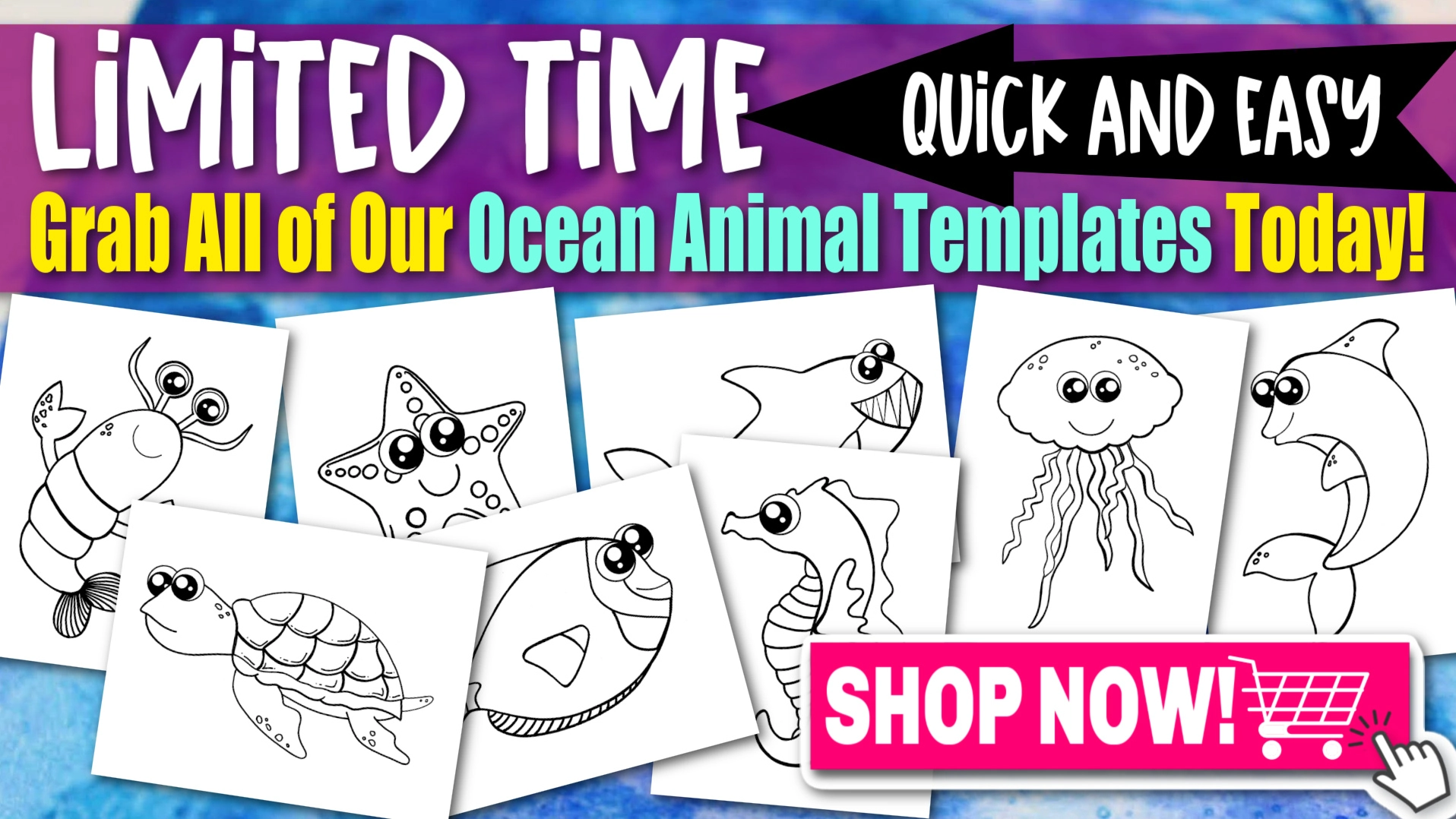 *By the way, this post may contain affiliate links which means I may receive a small commission at no additional cost to you if an item is purchase through that link. For more information, click here.*
Free Printable Blue Crab Coloring Page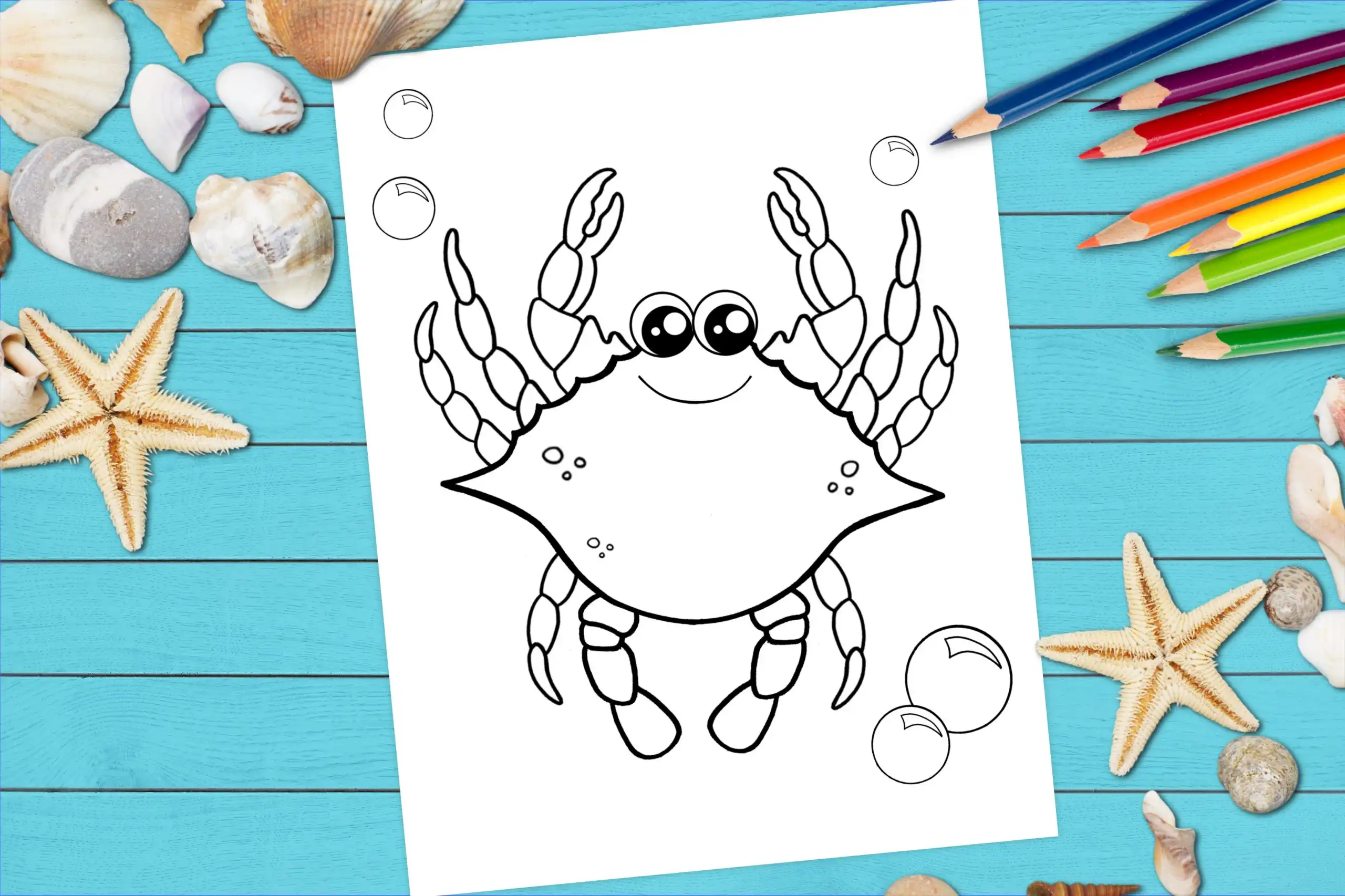 Blue Crab Coloring Page Materials Needed:
Printable Blue Crab Coloring Sheet (FOUND AT THE BOTTOM)
Make your child's finished blue crab coloring page a forever memory by laminating it! We use this laminator and cannot express how much we love it! It is not only inexpensive, it is SO easy to use!
Your kids will love seeing how much you adore their art work when you laminate and display it for years to come!
Need more ocean animal fun? Don't miss out on all our full ocean animal coloring book for more ocean themed coloring pages and crafting fun with your little ones.
Ideas for Blue Crab Coloring Page Printable
I'm confident that your kids will ask for more printable ocean animal coloring once they finish this crab craft template.
1. Fun Facts About Crabs
Did you know that there are more than 4,500 species of crabs?
Dungeness crabs, spider crabs, hermit crabs and many more are some of the varieties of crabs around the world.
It's always fun learning about ocean animals and their habitat.
Your little ones will love using this printable crab drawing!
You can use Mr. Krabs from SpongeBob SquarePants or Sebastian from The Little Mermaid as an example while stating some facts so your kids will pay more attention because they already know these cartoon characters.
2. Easy DIY Arts and Crafts
This adorable crab craft template coloring page can be part of your simple DIY activities during summer time.
Collect all the materials needed, download and print this cute template coloring page; let your toddlers or preschoolers design this crab craft on their own.
Once they are satisfied with the outcome of their masterpiece, you can hang it on your "Arts & Crafts" board or area so they will understand that their works are truly appreciated.
This will also help them develop their personality in exploring more new ideas.

3. Quality Time with Family
Anything that involves ocean animal coloring crafts are always fun for the whole family.
It's important to guide your children as they grow up, this easy printable crab coloring page will help you strengthen your family relationship.
Each family member can have their own easy crab template to color.
When you sit down with your kids, you will notice that they will copy whatever you are doing on your template so be as creative as you can be!
I'm sure your kids will have a lot of fun and their excitement will be one of the best highlights of your day!
4. Bedtime Stories
Children are always excited when it comes to bed time stories, you can use their finished crab coloring page as an example while reading some educational books about crabs and other ocean animals.
Below are the lists of some of our favorite books about crabs and ocean life that will surely be loved by your kids too.
I hope you enjoy some of my free blue crab crafts ideas, use this to spend quality time with your little ones during the weekend or any time of the year.
I'm confident that your toddlers will never feel bored doing this activity.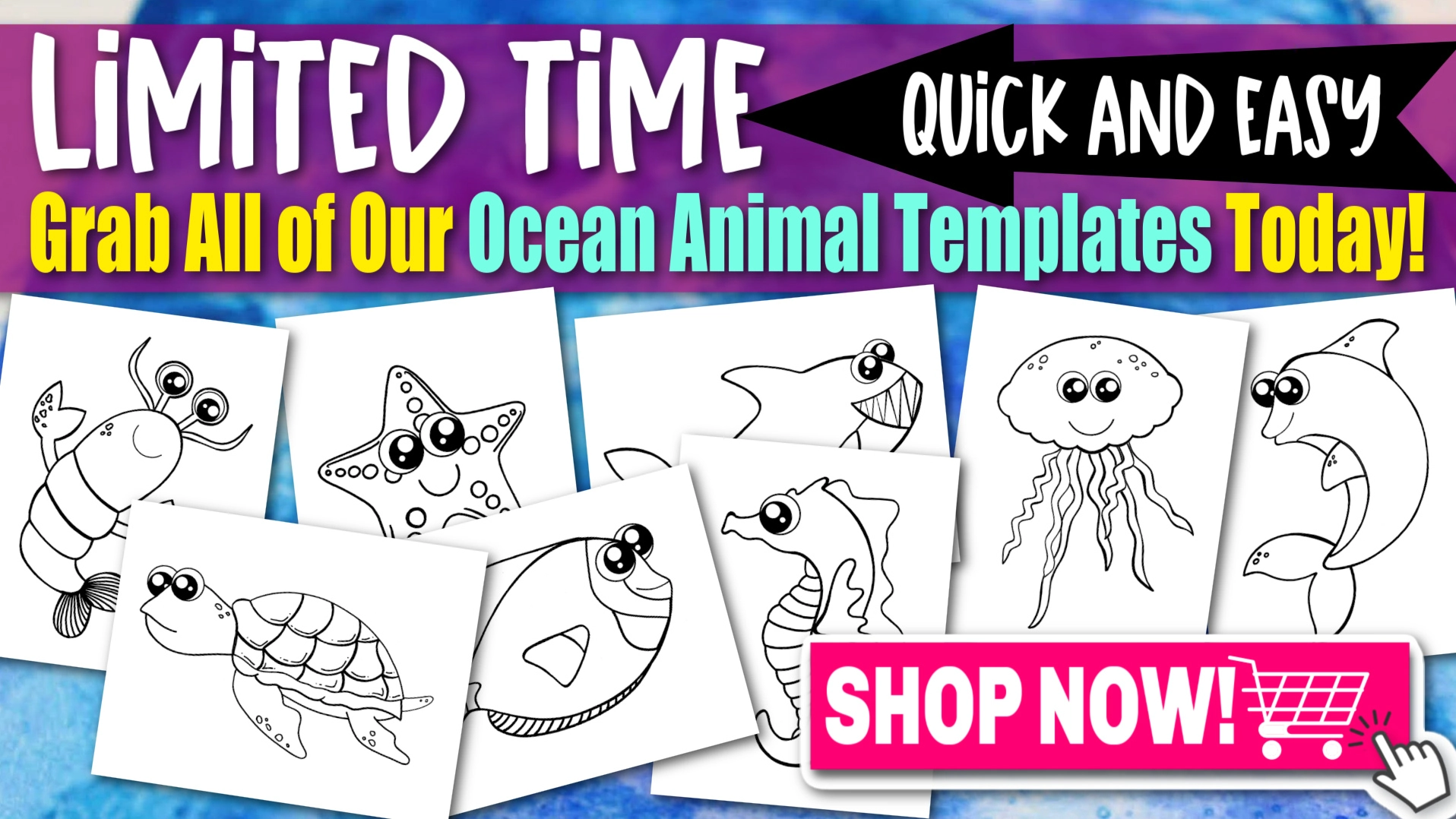 Blue Crab Printable Coloring Page:
Your preschoolers can choose what printable crab template they want because we have two kinds of blue crab coloring page available!
Let your preschoolers pick whether they like it with bubbles or without.
It's always important to let them know that they have free will to choose.
Regardless of how you and your toddlers enjoy making this blue crab coloring page, we are happy to be part of your daily craft activity.
Don't forget to share your fun experience with your little ones using this printable crab drawing in the comment section.
When you have finished, be sure to share your creation on Simple Mom Project's Facebook Page and follow me on Pinterest!

Kaitlen D.
More Fun Ocean Animal Coloring Pages