Today, I'm sharing a free printable jellyfish coloring page that is perfect for children of all ages. This cute jellyfish drawing template can keep your little ones occupied for a pretty long time.
Jellyfish are fascinating, elegant and mysterious to watch in the water. It's such a simple creature that looks innocent, but did you know that box jellyfish is thought to be the most venomous marine animal in the world?
In the movie Finding Nemo, Dory found a baby jellyfish and named it "squishy." This lands her and Marlin in a field of jellyfish, where she gets severely stung and passes out.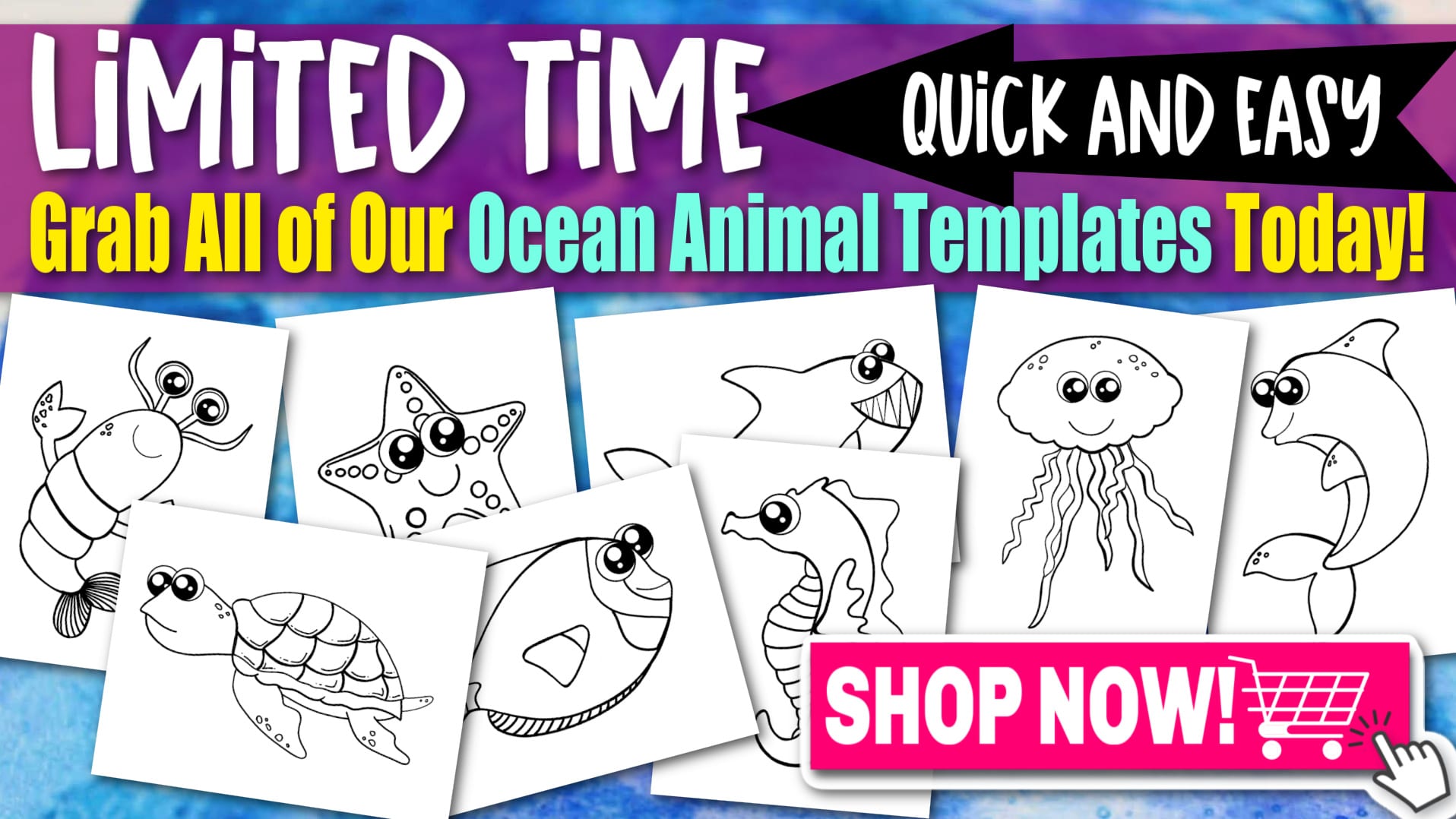 *By the way, this post may contain affiliate links which means I may receive a small commission at no additional cost to you if an item is purchase through that link. For more information, click here.*
Free Printable Jellyfish Coloring Page
Jellyfish Coloring Page Materials Needed:
Printable Jellyfish Coloring Sheet (FOUND AT THE BOTTOM)
Make your child's finished jellyfish coloring page a forever memory by laminating it! We use this laminator and cannot express how much we love it! It is not only inexpensive, it is SO easy to use!
Your kids will love seeing how much you adore their art work when you laminate and display it for years to come!
Need more ocean animal fun? Don't miss out on all our full ocean animal coloring book for more ocean themed coloring pages and crafting fun with your little ones.
Ideas for Jellyfish Coloring Page Printable
We are always happy to share with you all the new amazing ideas on how to include this cute jellyfish coloring page in your daily life with the kids.
1. Fun Ways to Learn the Alphabet
Play a game of "I Spy" to encourage your kids to identify an object or word beginning with the letter you will mention. This is a great game to play with the whole family!
Once your preschooler finishes coloring this free cute jellyfish drawing, hang it on your wall and say "I spy with my little eye something beginning with J." They will instantly say jellyfish with excitement!
You can also print a letter J and glue it next to the jellyfish coloring page, tell them how to pronounce the word. Repetitive practice of this will provide the opportunity for your preschooler to memorize the letter, names and sounds.
Alphabet games are a wonderful way to expose your child to more letters, both visually and verbally.
2. The Life of Jellyfish
Many people have fallen in love over these jellyfishes, apparently effortless beauty and charm. The body of a jellyfish consists of 95% of water, they have no brains, hearts or bones. But despite their name, jellyfish aren't actually fish, they're invertebrates, or animals with no backbones.
Together with this simple free printable jellyfish drawing page, let's dive into the captivating world of these sea creatures with the help of these amazing books that will surely be loved by your kids.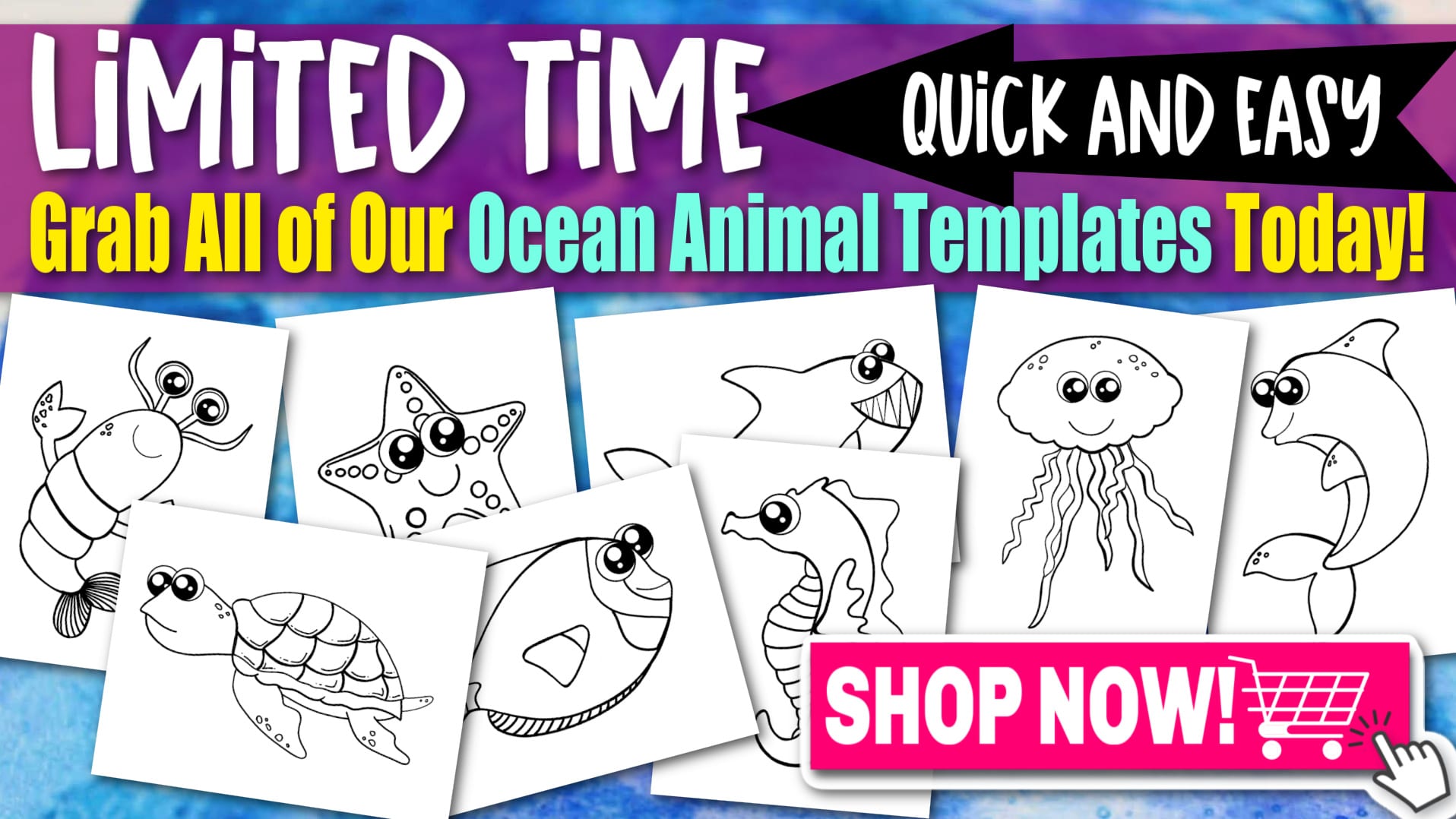 3. J is for Jellyfish Craft
Whenever we visit an aquarium zoo, we are always mesmerized watching the attractive jellyfish swim around their tanks. This inspired us to create this wonderful printable jellyfish drawing coloring page for your little ones.
Since ocean animals are some of our favorites for crafting ideas, you may want to create a hanging jellyfish craft. Once your preschooler is done coloring; simply cut it out, glue a yarn on top of it and hang them up to display in their bedroom or playroom for a fun ocean vibe.
4. Jellyfish Room Décor
Our little ones' room décor needs to change too according to the season. Since summer is around the corner, the ocean theme would be perfect for your home. We all know that summer is a time for fun and excitement, our cute cartoon-like jellyfish coloring page can be part of your awesome ideas in decorating your kid's room.
Since we already know the simple way of creating a hanging jellyfish craft, be creative and decorate the walls too. Use a double-sided adhesive tape or hanging strips to stick the colored jellyfish drawing page of your little ones. Put some twisted green paper crepe that looks like seaweeds to add in our oceanic ambience.
We guarantee that your kids will ask for more printable jellyfish drawing templates or other ocean animals coloring pages.
Jellyfish Printable Coloring Page: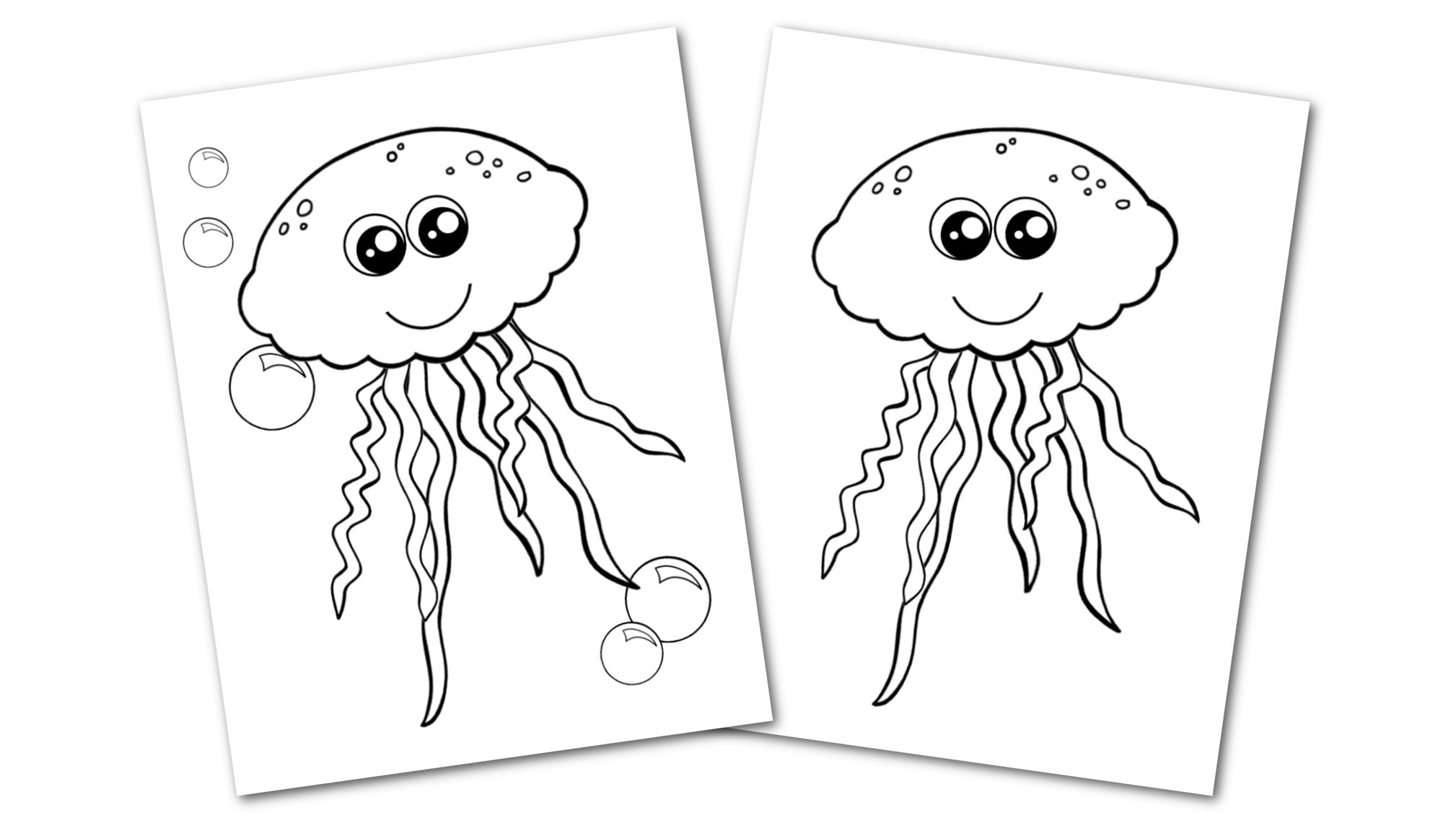 Are your toddlers and preschoolers having a hard time to pick what version they love the most? Why not download and print the two versions of this beautiful jellyfish coloring page!
We got the simple cute jellyfish with bubbles and the other one without the bubbles that is fun to do during the summer time.
Share your thoughts in the comments below! We'd love to hear all your wonderful experiences in making this simple jellyfish coloring page with your kids.
When you have finished, be sure to share your creation on Simple Mom Project's Facebook Page and follow me on Pinterest!

Kaitlen D.
More Fun Ocean Animal Coloring Pages