Seahorses are found all over the world, not just the tropics.
They are one of the most fascinating and mysterious species of marine life.
My kids and I love watching these beautiful seahorses swim and behave in a large aquarium tank.
Start exploring the ocean life by giving your children this unique free printable seahorse coloring page.
This cartoon seahorse coloring page can be used as an excellent tool to educate your children.
This lovely free printable seahorse coloring page is a fun activity that will help your toddlers and preschoolers to focus on details and develop their creativity.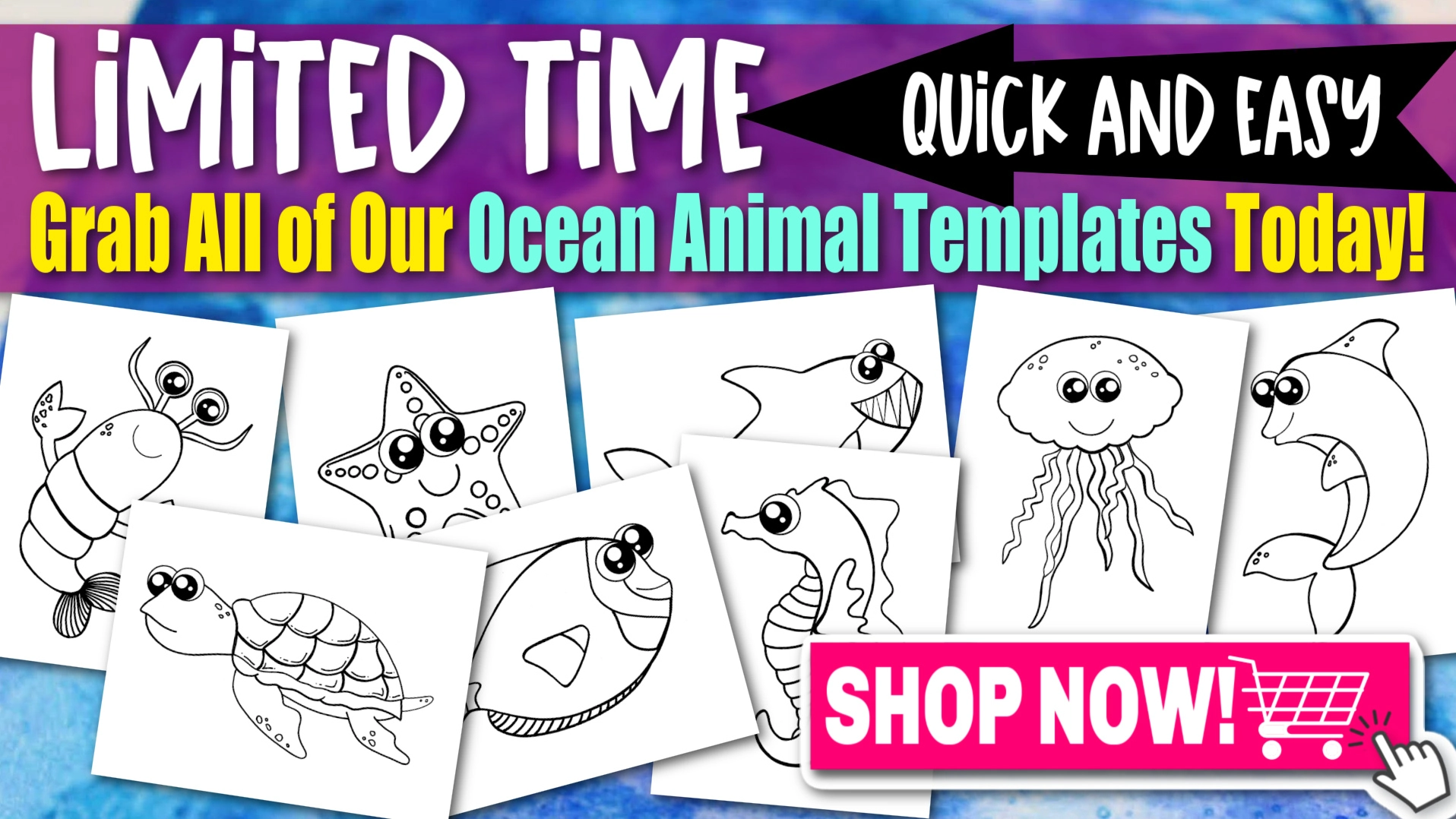 *By the way, this post may contain affiliate links which means I may receive a small commission at no additional cost to you if an item is purchase through that link. For more information, click here.*
Free Printable Seahorse Coloring Page
Seahorse Coloring Page Materials Needed:
Printable Seahorse Coloring Sheet (FOUND AT THE BOTTOM)
Make your child's finished seahorse coloring page a forever memory by laminating it! We use this laminator and cannot express how much we love it! It is not only inexpensive, it is SO easy to use!
Your kids will love seeing how much you adore their art work when you laminate and display it for years to come!
Need more ocean animal fun? Don't miss out on all our full ocean animal coloring book for more ocean themed coloring pages and crafting fun with your little ones.
Ideas for Seahorse Coloring Page Printable
We are happy to share with you these lists of amazing ideas on how to maximize the use of this free printable seahorse drawing page with your little ones.
1.  Cool Random Facts About Seahorses
These beautiful seahorses captured every adult and children's attention by how they swim upright.
But did you know that seahorses are actually fish? It's true!
Even though they look nothing like a fish, they are actually classified as a fish!
Seahorses breathe through gills and have fins to help them swim.
I bet you didn't know that male seahorses are the ones who give birth! It's strange but a true fact!
The female seahorse lays her eggs into a male seahorse's brood pouch where he fertilizes them.
This cute free printable seahorse coloring page is perfect to teach your children about the random interesting facts about seahorses and other ocean animals.
2. Learning Basic Colors 
Seahorses are masters of camouflage!
They can change color to blend in to their surroundings and your children will find it amusing to color.
This free printable seahorse coloring page will help your kids recognize the basic colors.
Take out all the coloring materials and print as many as you want of this unique seahorse drawing template.
Offer it to your family and friends to create a great bond during the weekend.

3. S is for Seahorse
This free printable seahorse coloring page is a great way to teach your preschooler to practice writing letter S.
Guide them in tracing letters in both upper and lower case.
Aside from identifying the basic colors, this free printable seahorse coloring page will also help your little one practice holding a writing tool the correct way.
It's a fun and easy activity but most importantly, it will educate your children.
4. All About Seahorses Children's Books
This simple seahorse coloring page will enlighten every young mind about different marine species in a fun way.
If your preschooler is interested to know more about these adorable seahorses, they will definitely love these books.
We hope you enjoy these simple but incredible seahorse coloring page ideas.
We are confident that your kids will ask for more printed seahorse drawing pages.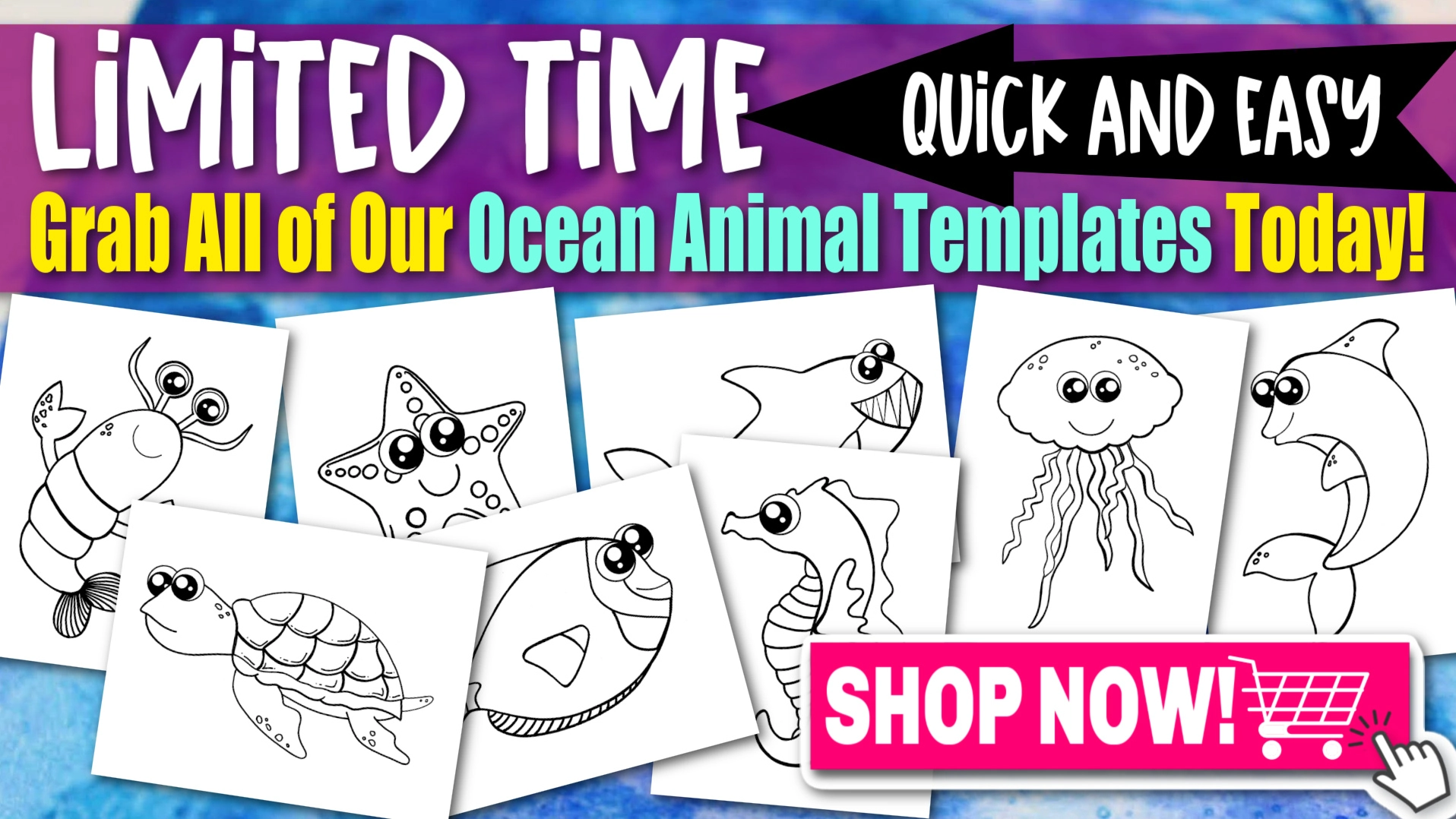 Seahorse Printable Coloring Page: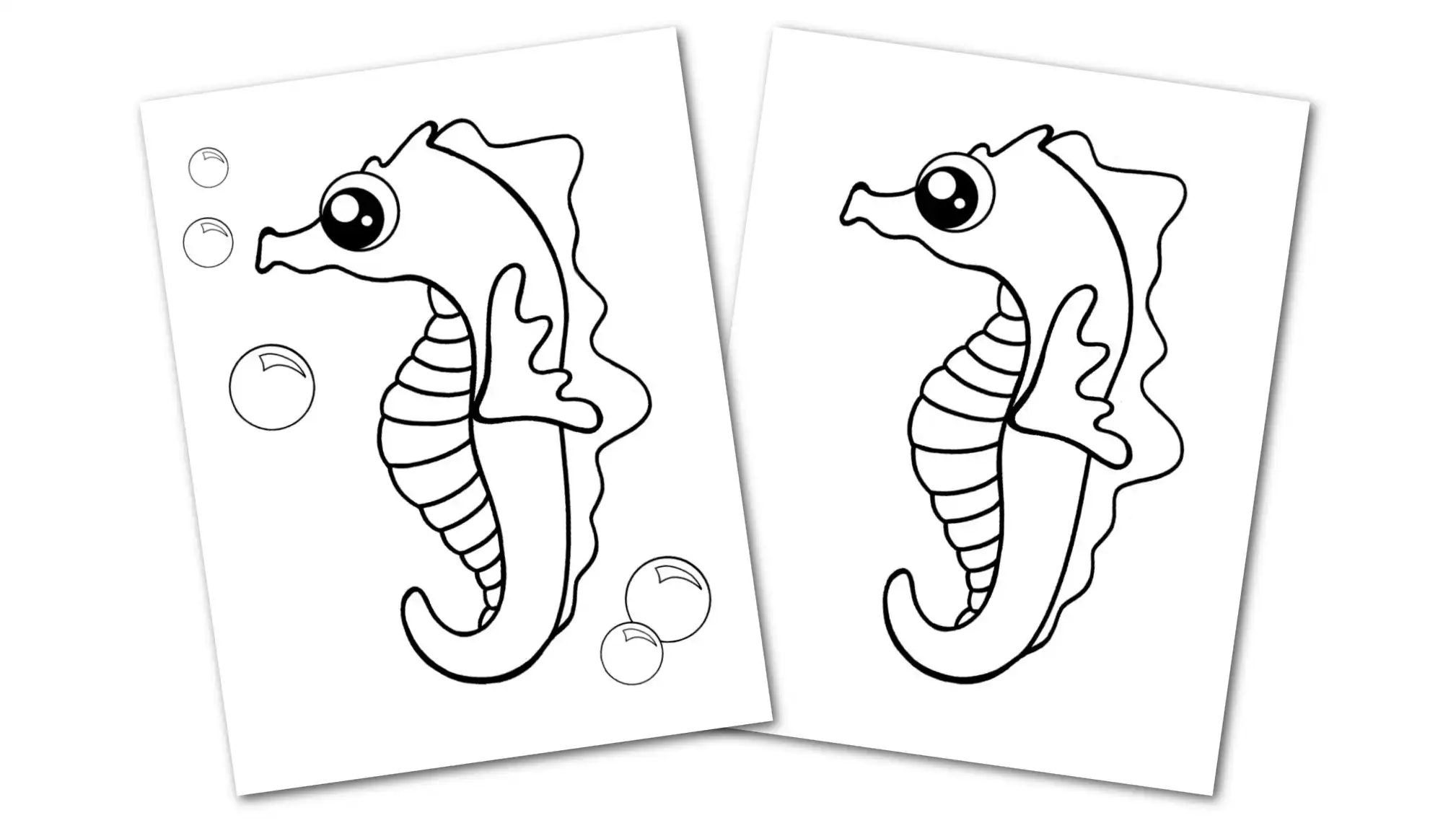 We have two different versions of this adorable free printable seahorse coloring page!
Ask your toddlers or preschoolers if they like the seahorse drawing template with bubbles or without the bubbles.
Be sure to comment down all your amazing ideas and experiences in coloring this free printable cartoon seahorse drawing page with your children during the weekend or summer break.
When you have finished, be sure to share your creation on Simple Mom Project's Facebook Page and follow me on Pinterest!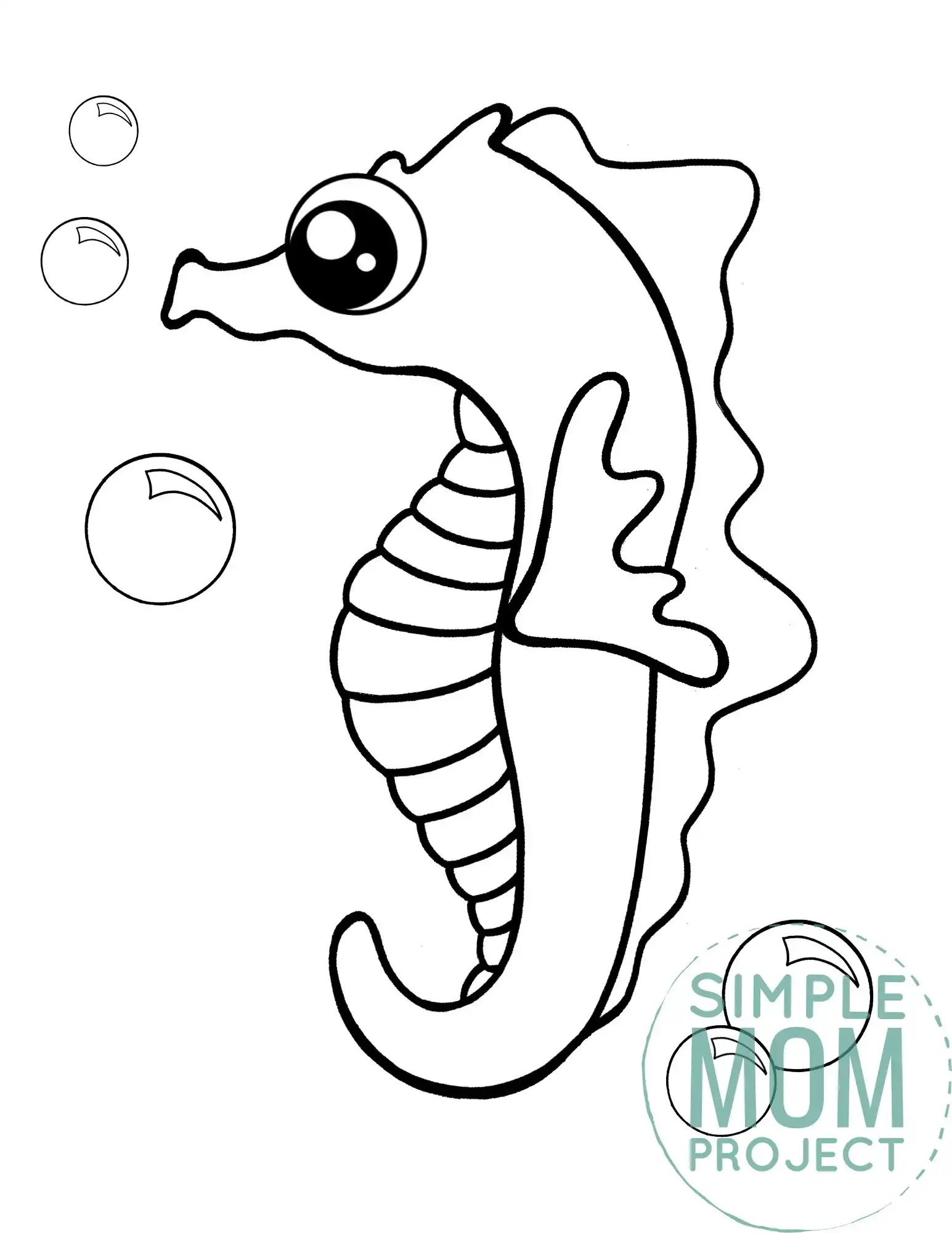 Kaitlen D.
More Fun Ocean Animal Coloring Pages