Eels are aquatic animals that have an interesting life cycle. Did you know eels may look like a snake, but they are actually a type of fish.
The moray eel is the largest type of eel and one of the most dangerous fish in the sea. It is ferocious when disturbed and will attack humans. 
However, this adorable moray eel drawing clipart is not going to hurt your little ones, instead it will bring joy to your home.
If your toddlers and preschooler are fascinated with this sea animal, then you should include this free printable eel coloring page to your weekend activity.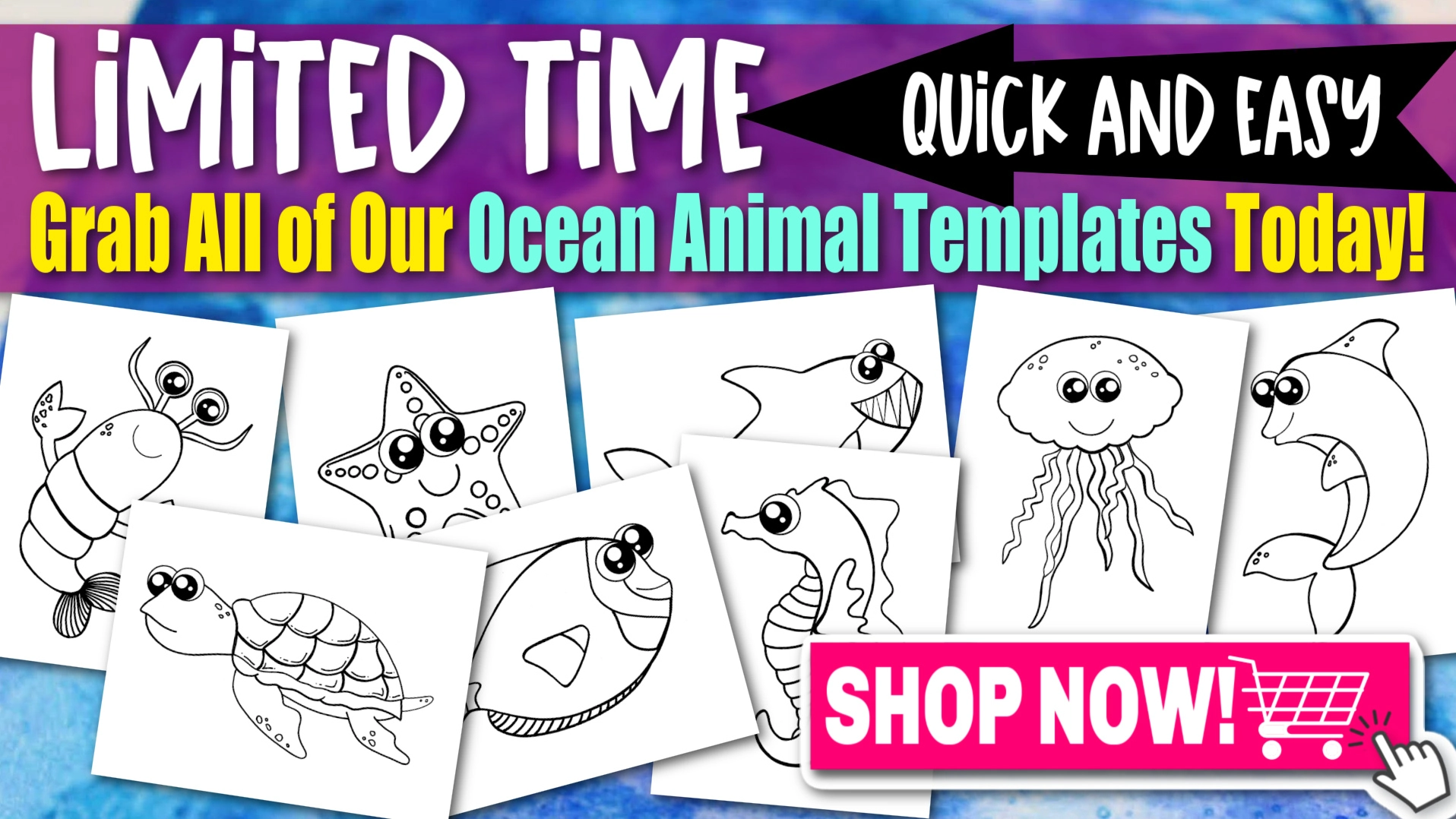 *By the way, this post may contain affiliate links which means I may receive a small commission at no additional cost to you if an item is purchase through that link. For more information, click here.*
Free Printable Eel Coloring Page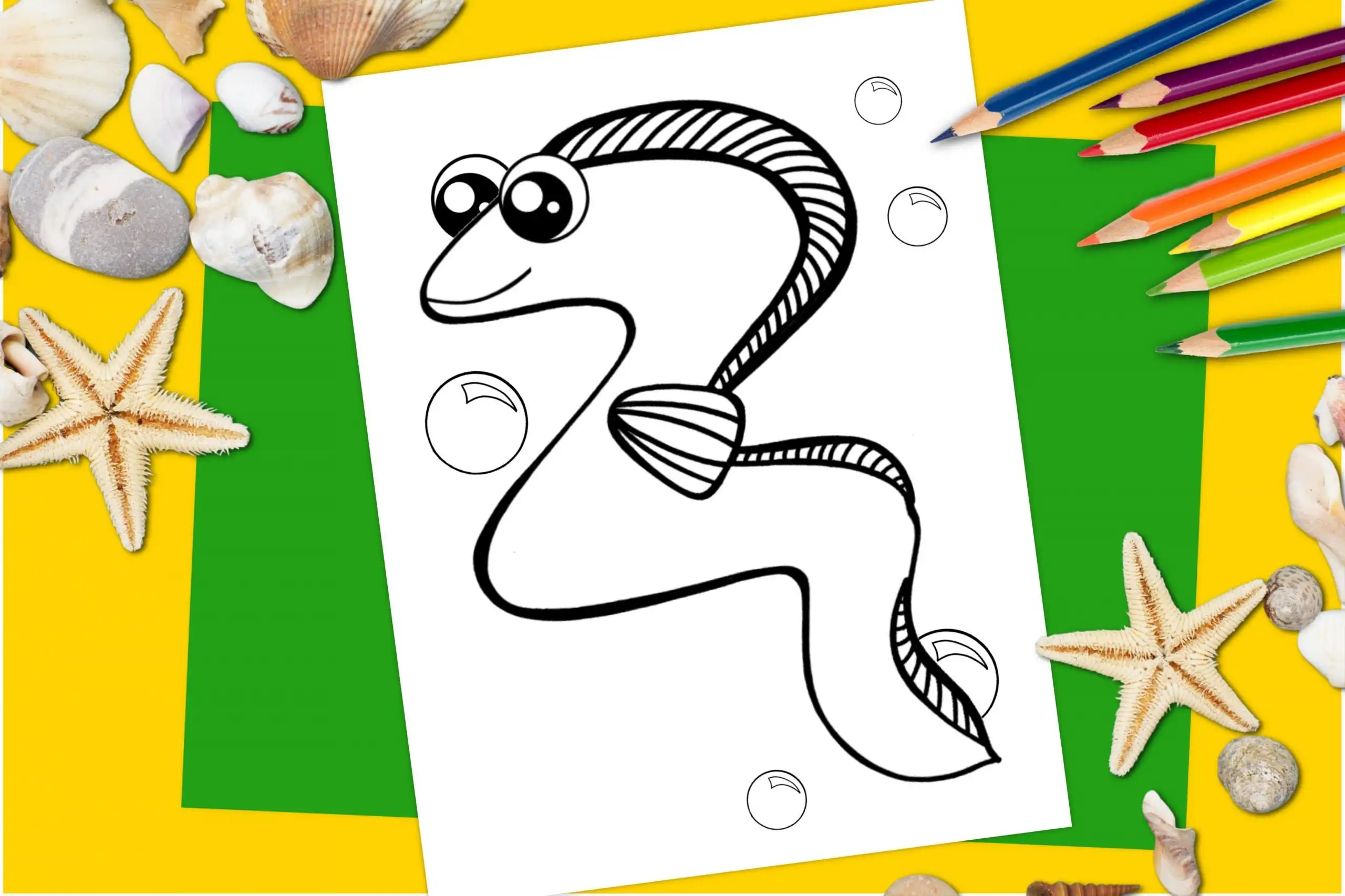 Eel Coloring Page Materials Needed:
Printable Eel Coloring Sheet (FOUND AT THE BOTTOM)
Make your child's finished eel coloring page a forever memory by laminating it! We use this laminator and cannot express how much we love it! It is not only inexpensive, it is SO easy to use!
Your kids will love seeing how much you adore their art work when you laminate and display it for years to come!
Need more ocean animal fun? Don't miss out on all our full ocean animal coloring book for more ocean themed coloring pages and crafting fun with your little ones.
Ideas for Eel Coloring Page Printable
This simple free printable eel coloring page is a fun activity for any child who is interested in ocean life.
Let's take a look on how you will incorporate it in your daily life.
1. Spending Time Together
Children who spend time with their parents participating in activities together build a positive sense of self-worth.
This free printable eel coloring page is perfect to share with other family members.
Gather all the materials needed and print as many as you want of this simple eel drawing template.
Let your toddlers or preschoolers fully express their personality by choosing the color they want in filling up this unique eel drawing clipart.
With the use of this adorable eel coloring page; we guarantee that together with your kids and all other family members will form strong, emotional ties.
2. Improve Handwriting Skills
Coloring this easy free printable eel coloring page is more than creating an eye-catching preschool work of art!
This simple eel drawing clipart will help your kids to practice holding a writing tool the correct way. 
It motivates your preschoolers to develop an interest in handwriting by giving them opportunities to scribble, write and color.
Instruct your preschooler how to color small circles first, which are the bubbles and eyes of the eel to help them improve their hand strength.
Then ask them to completely fill in the body carefully.

3. Wave Like an Eel
Another best way of using this adorable eel coloring page is to include it on your physical activity with your little ones.
Show your kids that this sea creature swims by generating body waves.
Along with jolly music, watch your little ones imitate how eel's move.
They will move around, laugh and wiggle out! It's always a good feeling to burn energy while having fun.
4. Read Me A Bedtime Story
Did you know that despite its name and appearance, an electric eel is not an eel?
They are more closely related to catfish and carp. Wolf eels that can be found in shallow water are also not related to eels.
Take an imaginary trip under the ocean and create a short bedtime story for your little ones using this unique printable eel coloring page.
We recommend these incredible books if you want to know more interesting facts about the mysterious gulper eels, green moray eels and many more!
Enjoy this wonderful eel drawing clip art craft ideas with your little ones.
We are confident that they will gain knowledge in making this fun activity!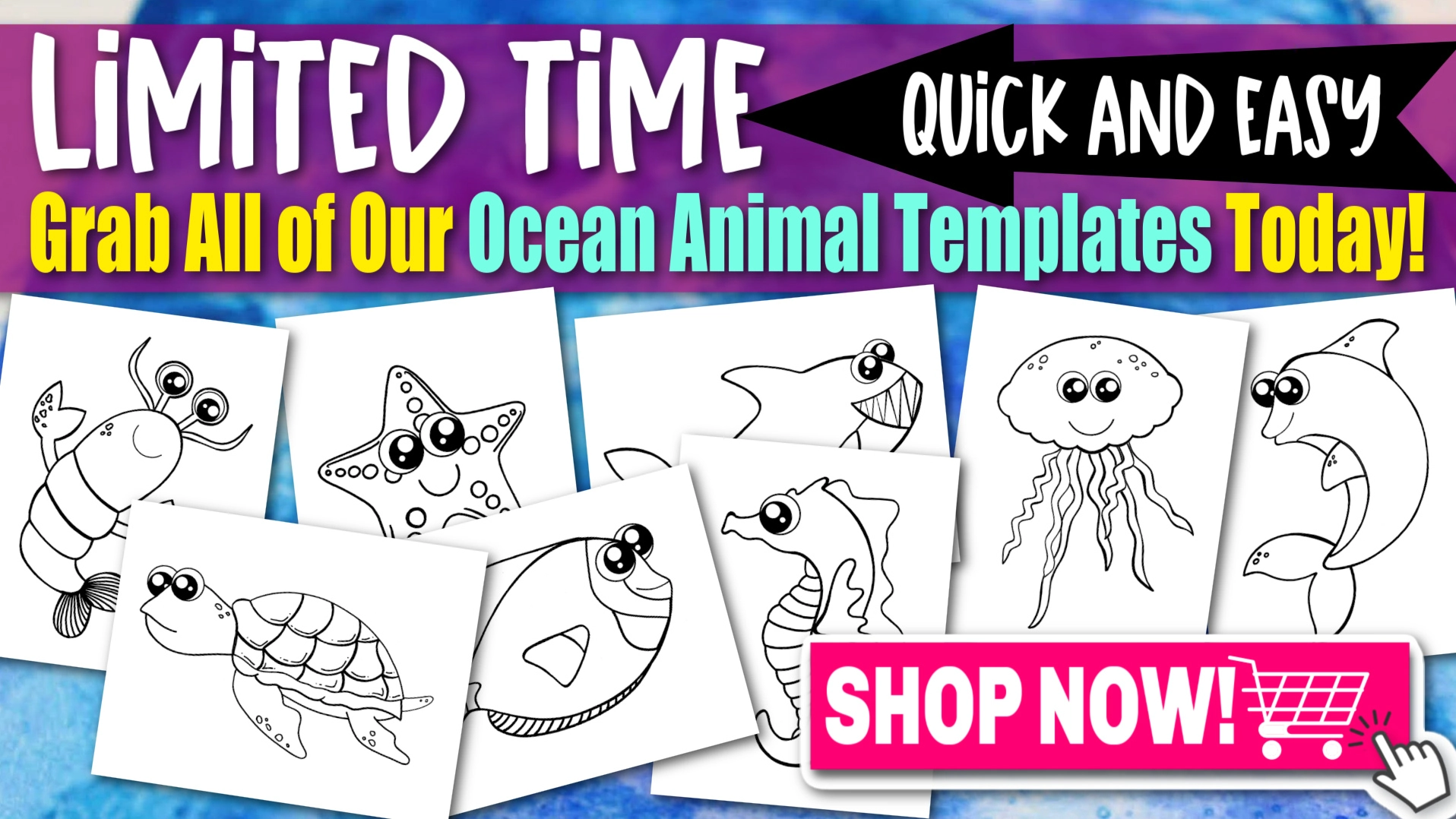 Eel Printable Coloring Page: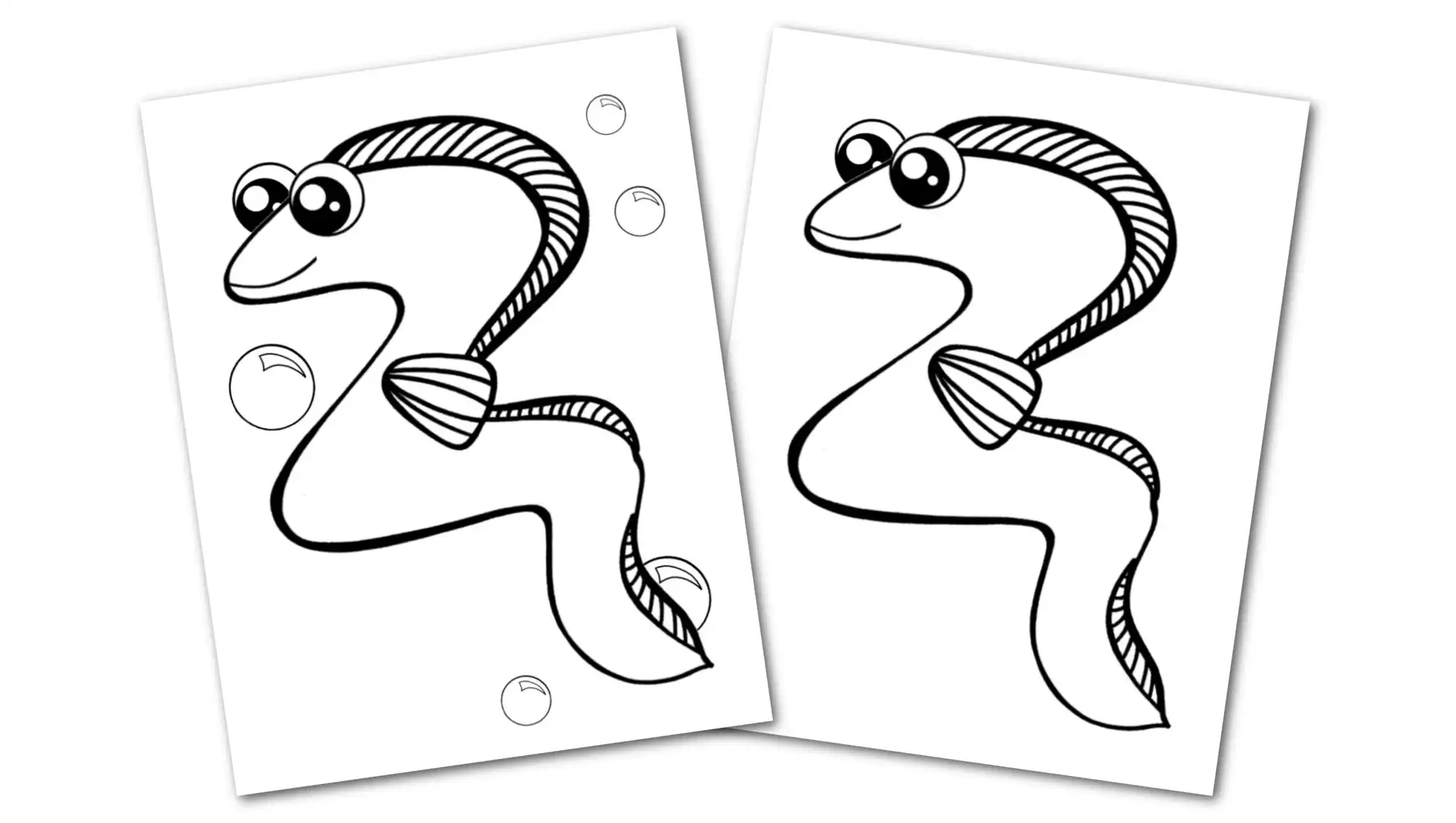 We have two different versions of this amazing eel drawing coloring page that you can print out for your kids.
The simple eel drawing template with bubbles and the other one, without the bubbles.
What was the most interesting thing you learned in doing this eel coloring page activity?
We would love to hear your thoughts, suggestions, and questions in the comments below.
When you have finished, be sure to share your creation on Simple Mom Project's Facebook Page and follow me on Pinterest!

Kaitlen D.
More Fun Ocean Animal Coloring Pages