Ocean is really amazing!
f you thought that you have seen a lot of ocean animals in the shallow water, you will be surprised if you found out that there's more even on the bottom, or sea floor!
If your preschooler or kindergartner is fascinated watching different types of ocean animals in National Geographic, they will surely love this simple free printable stingray coloring page!
Take out all the coloring materials because this fun activity will keep your little ones busy for a long period of time.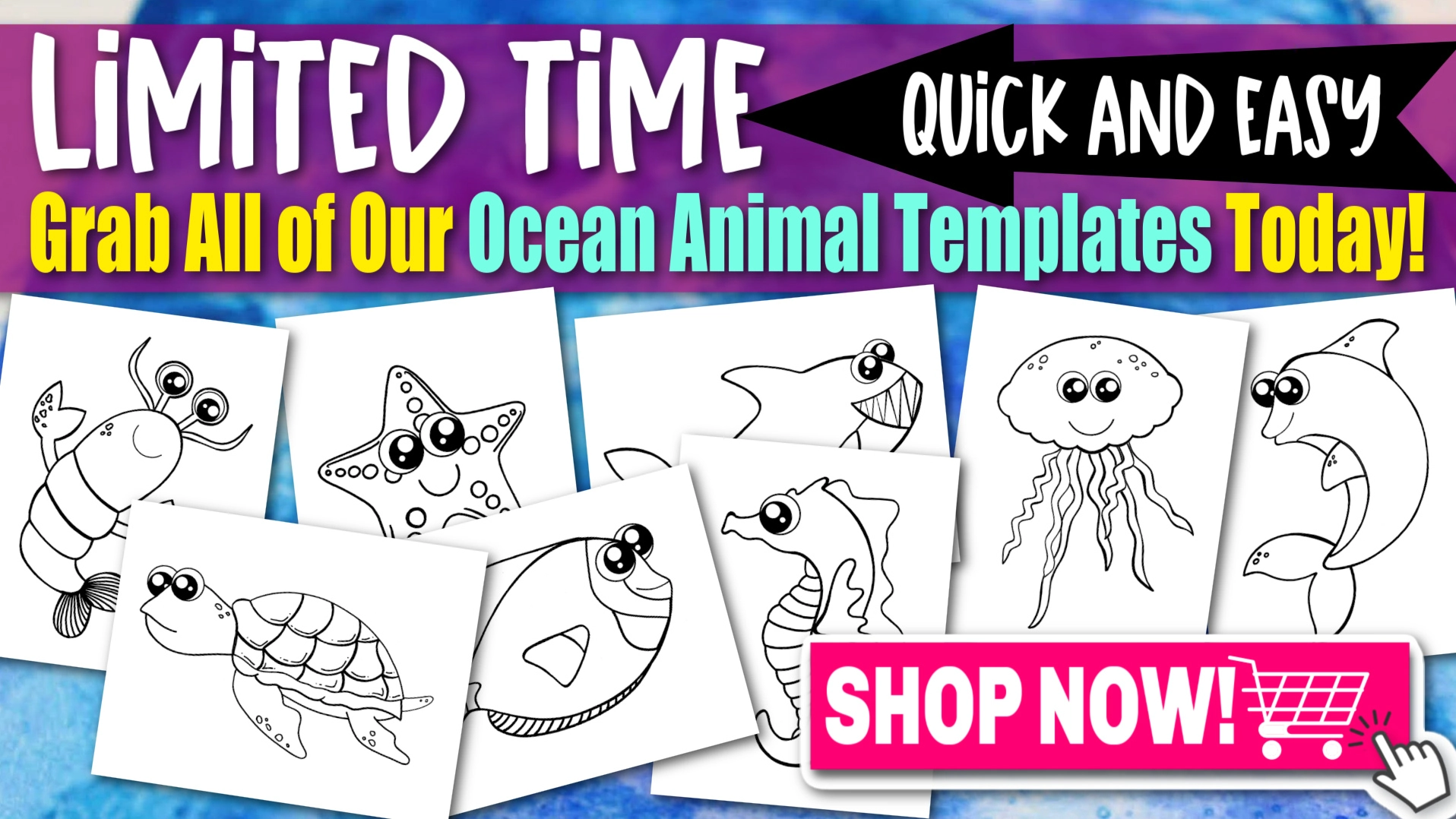 *By the way, this post may contain affiliate links which means I may receive a small commission at no additional cost to you if an item is purchase through that link. For more information, click here.*
Free Printable Stingray Coloring Page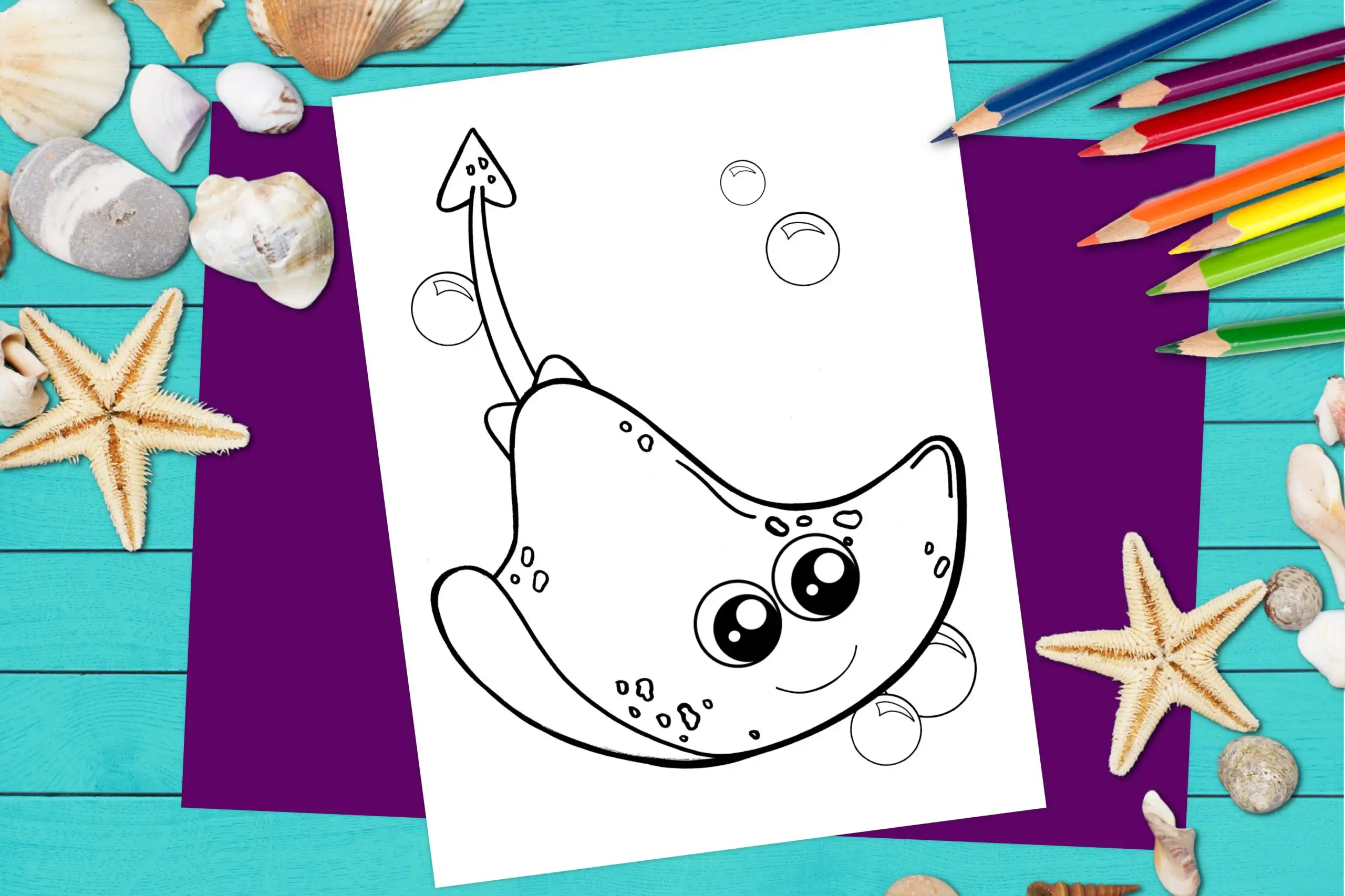 Stingray Coloring Page Materials Needed:
Printable Stingray Coloring Sheet (FOUND AT THE BOTTOM)
Make your child's finished stingray coloring page a forever memory by laminating it! We use this laminator and cannot express how much we love it! It is not only inexpensive, it is SO easy to use!
Your kids will love seeing how much you adore their art work when you laminate and display it for years to come!
Need more ocean animal fun? Don't miss out on all our full ocean animal coloring book for more ocean themed coloring pages and crafting fun with your little ones.
Ideas for Stingray Coloring Page Printable
Let's take a look on these brilliant ideas on how to incorporate this free printable stingray coloring page in your kid's daily life.
1. Fun Stingray Facts for Kids
It's a great idea to include this free printable stingray drawing template to your preschool lesson plan.
Get ready to hold your breath as we explore some amazing facts about stingrays in the depth of the ocean.
A stingray has a lifespan between 15 to 25 years in the wild.
Did you know that stingrays are close relatives of sharks?
Surprising isn't it?
Like the sharks, stingrays do not have bones, their skeletons are made of cartilage.
Did you know that stingrays can have 2 to 6 babies in a year?
Baby stingrays can take care of themselves and are naturally good swimmers from the moment of birth.
These are some of the many fun facts that you can also find on educational ocean books or the internet.
2. Children's Books About Stingray
We recently visited the local aquarium during the weekend and my kids can't stop talking about this flat fish which is the stingray!
Are your children mesmerized with stingrays, too?
Take a look at these great find books about stingrays!

3. Paper Plate Stingray Craft
This free printable stingray fish coloring page inspired my children to look for some easy DIY craft and we thought it would be fun to make our very own paper plate stingray craft!
Grab those recycled materials that you probably have in your home like paper plates, construction papers, glue, paint, crayons and many more!
First, draw a tail on the construction paper and cut it out.
Glue the tail on the paper plate and crumple it a little bit so it will look like your stingray is in motion.
Then, let your kids paint this easy paper plate stingray craft. You can also add googly eyes to make it more adorable!
4. Family Summer Outing
Making this simple free printable stingray coloring page inspire us to schedule a quick vacation during the summer break.
You will notice how your kids' faces lighten up once they hear about family outings!
Every year as the weather starts to get warmer, my family especially my children are excited to hit the waves at the beach!
This much-needed vacation always helps us to connect with each family member as well as creating a healthy bond with our child.
We are confident that you and your children will be benefited with these incredible free printable stingray craft ideas.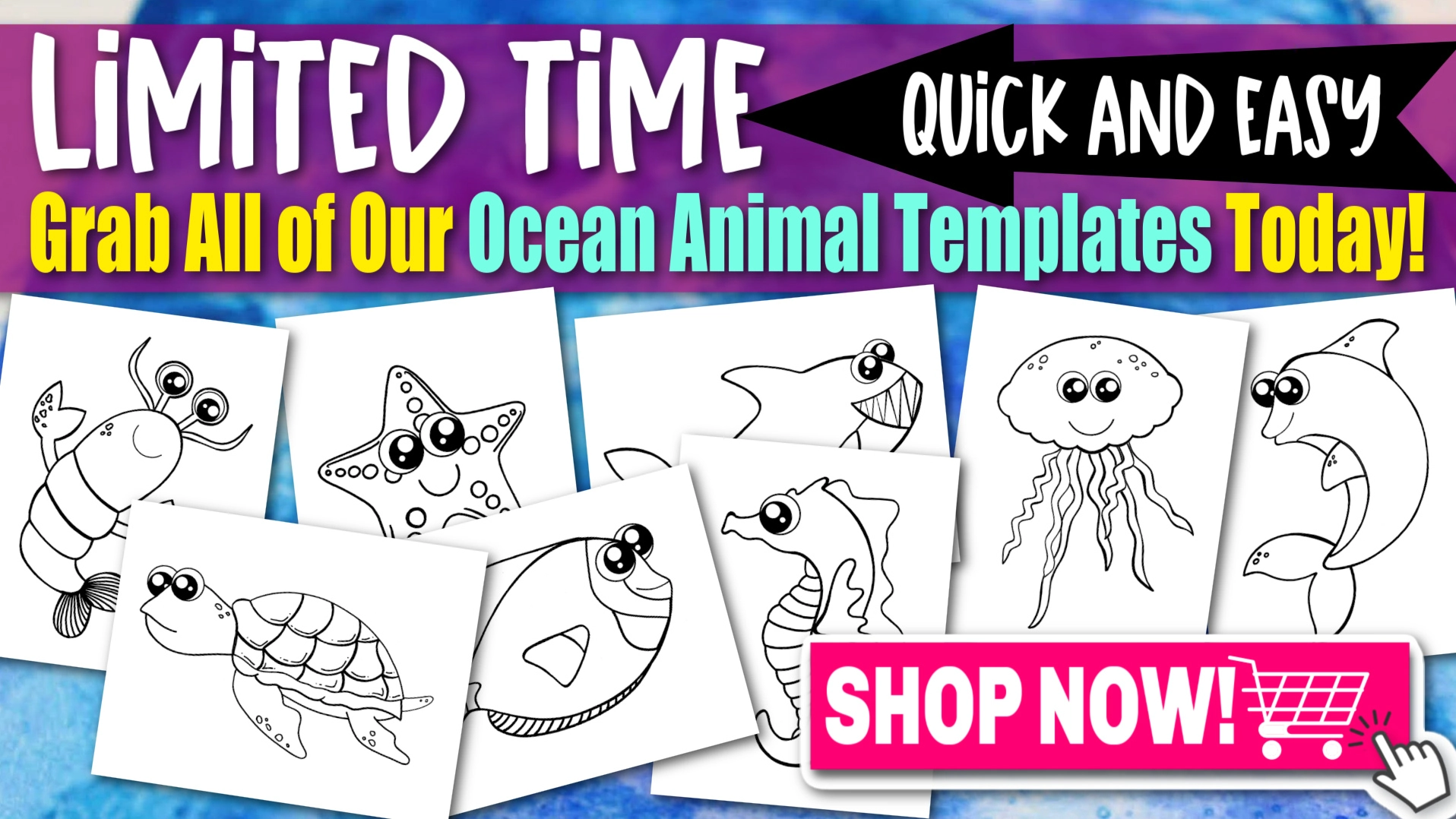 Stingray Printable Coloring Page: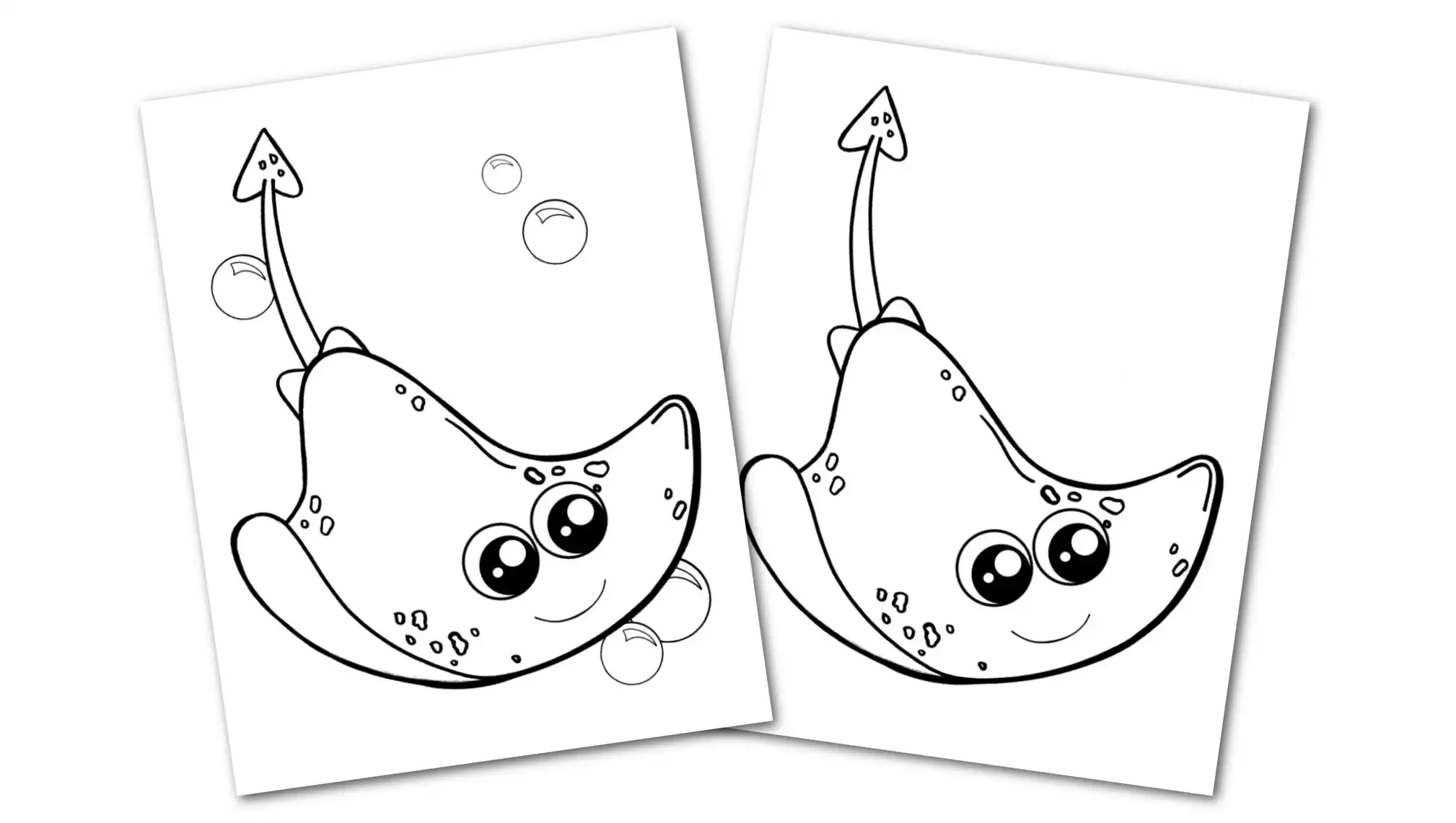 This free printable cartoon stingray coloring page is so adorable it comes with two different versions!
Your preschooler or kindergartner can choose whether they like their stingray template with bubbles or without the bubbles.
Make sure to leave a comment in the comment section on how you enjoyed making this free printable stingray coloring page with your little ones.
When you have finished, be sure to share your creation on Simple Mom Project's Facebook Page and follow me on Pinterest!

Kaitlen D.
More Fun Ocean Animal Coloring Pages