This cute blue whale coloring page is perfect to give you something fun to do during summer break.
You can use this blue whale drawing template to your ocean life lessons with your preschoolers.
Kids retain information better if they are having fun while learning.
Did you know that blue whales are the largest animals to have ever lived on Earth?
Does it ever cross your mind how these massive ocean animals communicate?
If you have seen the movie, Finding Nemo, there's a scene where Dory tries to communicate to a whale by making a series of super-loud vocal sounds. Yes! 
That's how blue whales communicate. Their calls are the loudest of any creature on the planet!
You can inform your children some fun facts about this ginormous animal with the help of this cute blue whale drawing page!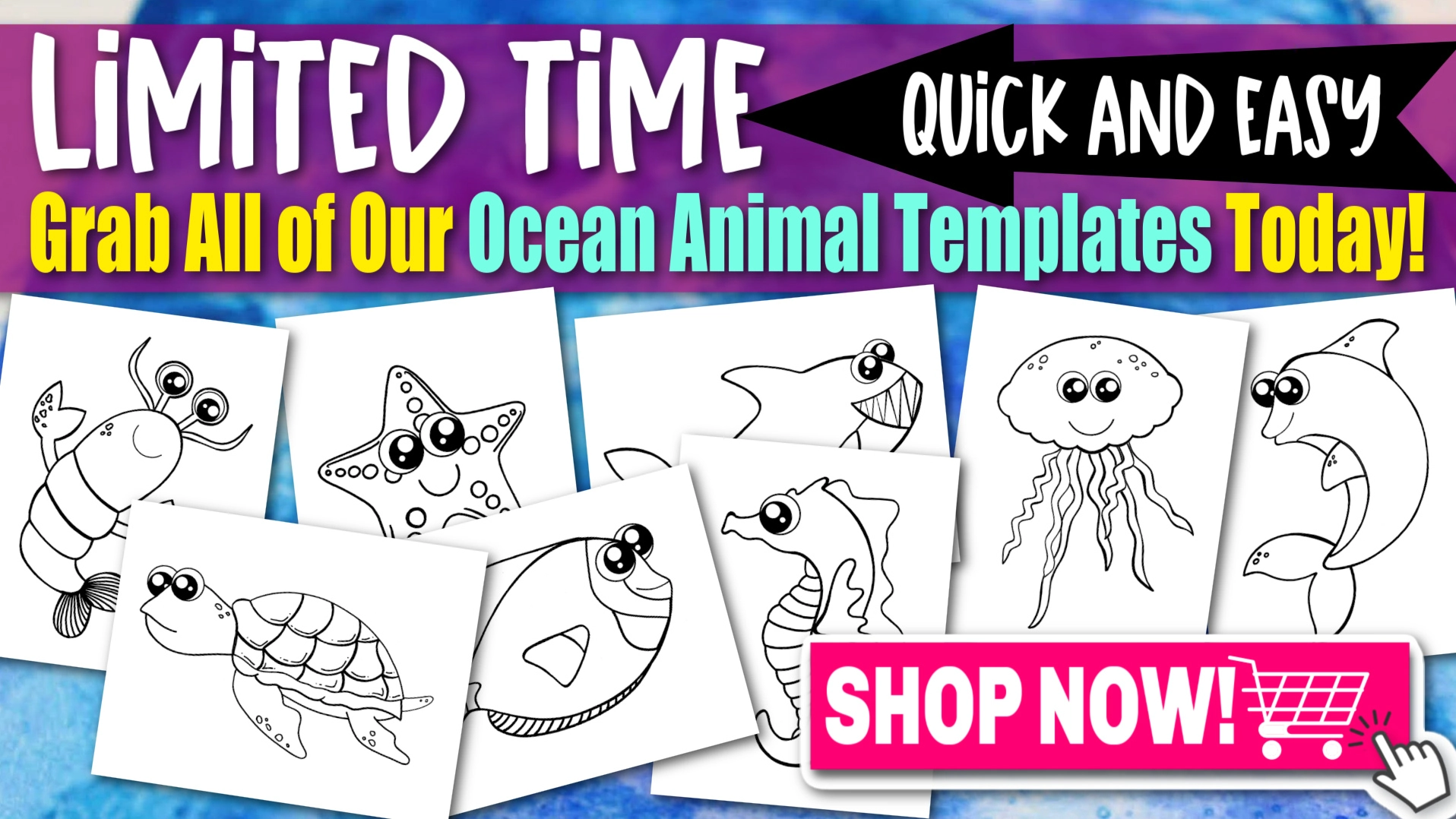 *By the way, this post may contain affiliate links which means I may receive a small commission at no additional cost to you if an item is purchase through that link. For more information, click here.*
Free Printable Blue Whale Coloring Page
Blue Whale Coloring Page Materials Needed:
Printable Blue Whale Coloring Sheet (FOUND AT THE BOTTOM)
Make your child's finished blue whale coloring page a forever memory by laminating it! We use this laminator and cannot express how much we love it! It is not only inexpensive, it is SO easy to use!
Your kids will love seeing how much you adore their art work when you laminate and display it for years to come!
Need more ocean animal fun? Don't miss out on all our full ocean animal coloring book for more ocean themed coloring pages and crafting fun with your little ones.
Ideas for Blue Whale Coloring Page Printable
Here are the simplest but brilliant ideas I construct on how this enormous blue whale coloring page can influence your daily life with your adorable kids. 
1. Ocean Theme Party 
No matter what time of year it is, bring the ocean to your kid's next party!
There are so many awesome fun things you can do with an ocean wonderland theme.
From the tasty ocean animals party food ideas to the children under the sea costumes.
You can include this amazing blue whale coloring page as part of the kid's activities.
You can also use this free printable blue whale craft as decoration to your next ocean themed event along with the other ocean animals in your collection.
2. Marine Life Education
Did you know that there are nearly 90 species of whales, dolphins, and porpoises in the Order Cetacea – a group of marine mammals?
Which include the blue whale, humpback whale, killer whale, sperm whale, orca, beluga whale and many more.
This marvelous blue whale animal belongs to the baleen whale.
While your children are having fun coloring their whale crafts, you can make an interesting conversation by asking them what other animals do they know that exist in the ocean.
Lists all the ocean animals they mentioned and rewards them for being so attentive.
We also want to share with you the best choices of the blue whale educational books that your kids will surely love too.

3. Family Outing
While your preschoolers are busy reading different whale books or coloring this printable blue whale drawing page; start making a plan for a beach trip with your family that is perfect for the summer season.
 There are many family bonding activities at the beach that can help build closeness among family members.
You will see how your kids are really excited to build sand castles, mixed sand with water and bury their fish toys.
The beach and kids are a great combination!
The blue whale crafts are the perfect way to inspire your preschoolers to explore and learn about the importance of ocean life to our daily life.
All you need is to print this cute blue whale coloring template, the lists of simple materials and your kid's creativity.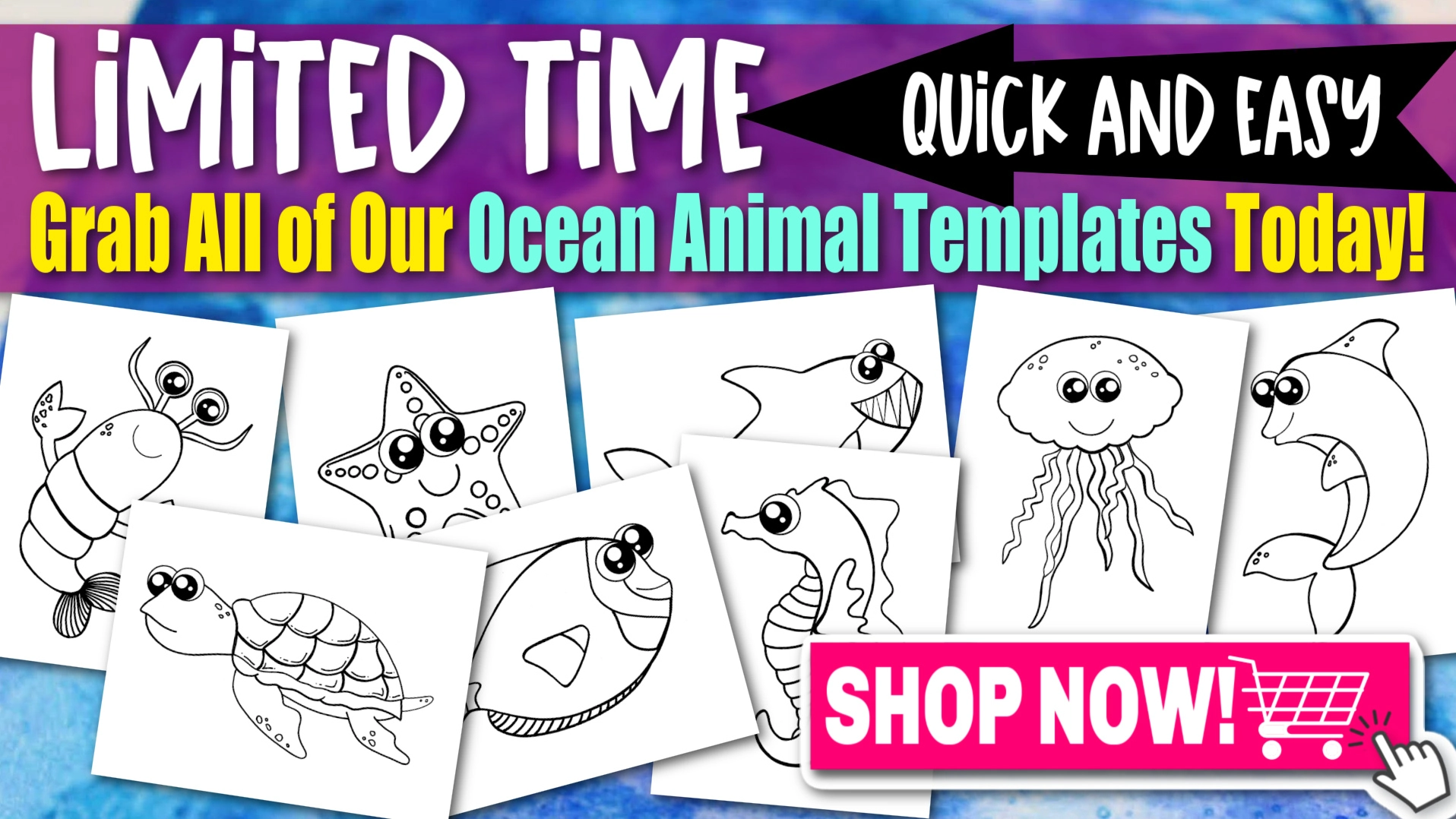 Blue Whale Printable Coloring Page: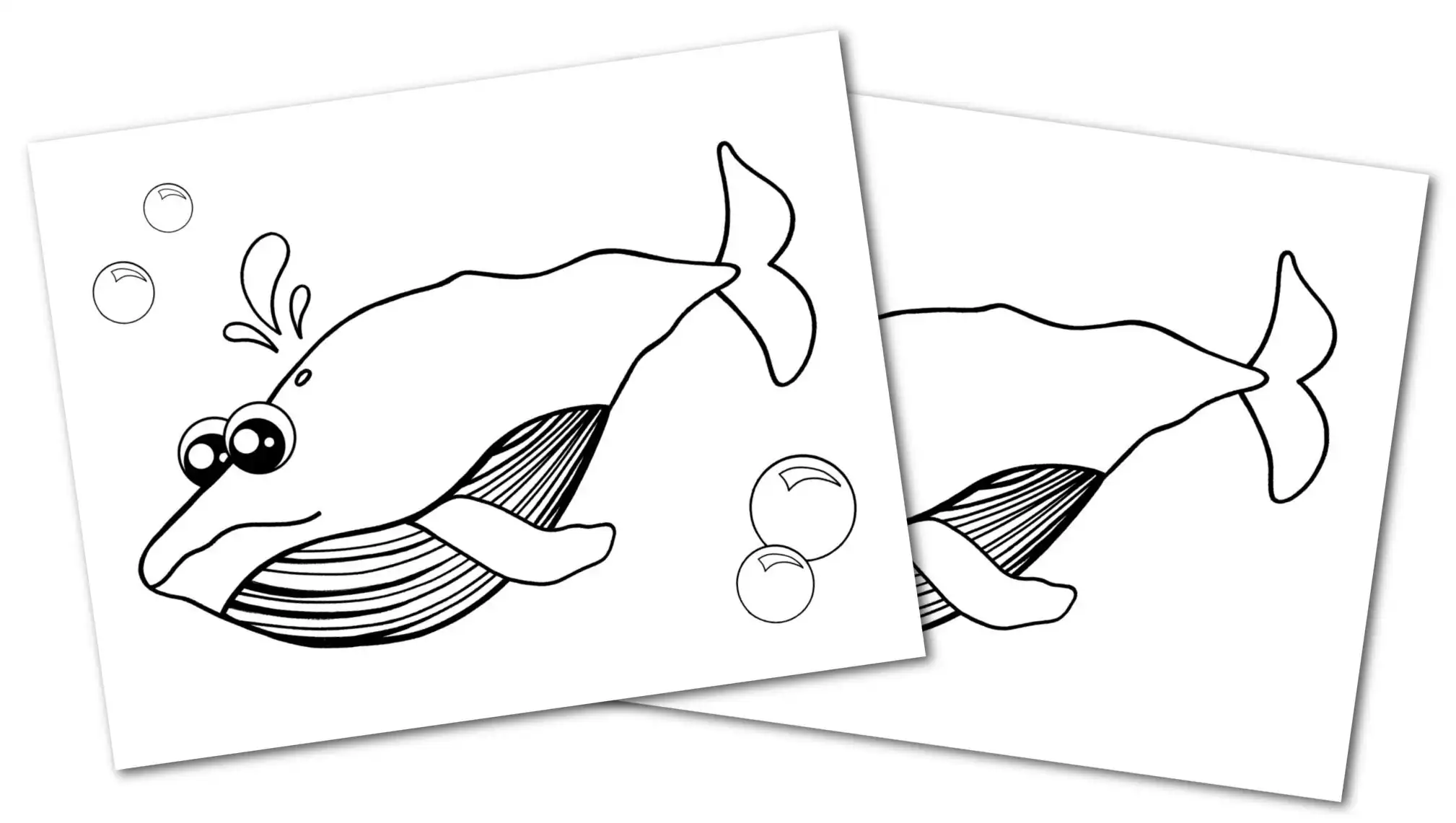 We have two versions of this cute free printable blue whale coloring page!
Your kids can pick whether they fancy the blue whale drawing with bubbles or the one without the bubbles. 
Dive into the fun with this amazing blue whale coloring page and don't forget to share your learning experience on the comment section!
We love to read all your ocean adventures with your little ones!
When you have finished, be sure to share your creation on Simple Mom Project's Facebook Page and follow me on Pinterest!

Kaitlen D.
More Fun Ocean Animal Coloring Pages