Wondering how to keep your kids busy when school and day care is closed?
This simple free printable lionfish coloring page is the perfect way to accompany your child whenever they feel bored.
I always notice how my kids' face lights up whenever we visit a local aquarium.
Watching all the fascinating sea creatures swimming around a large tank is pretty amazing, especially to children.
This preschool lionfish clip art drawing template is a fun activity for any child who is interested in ocean animals.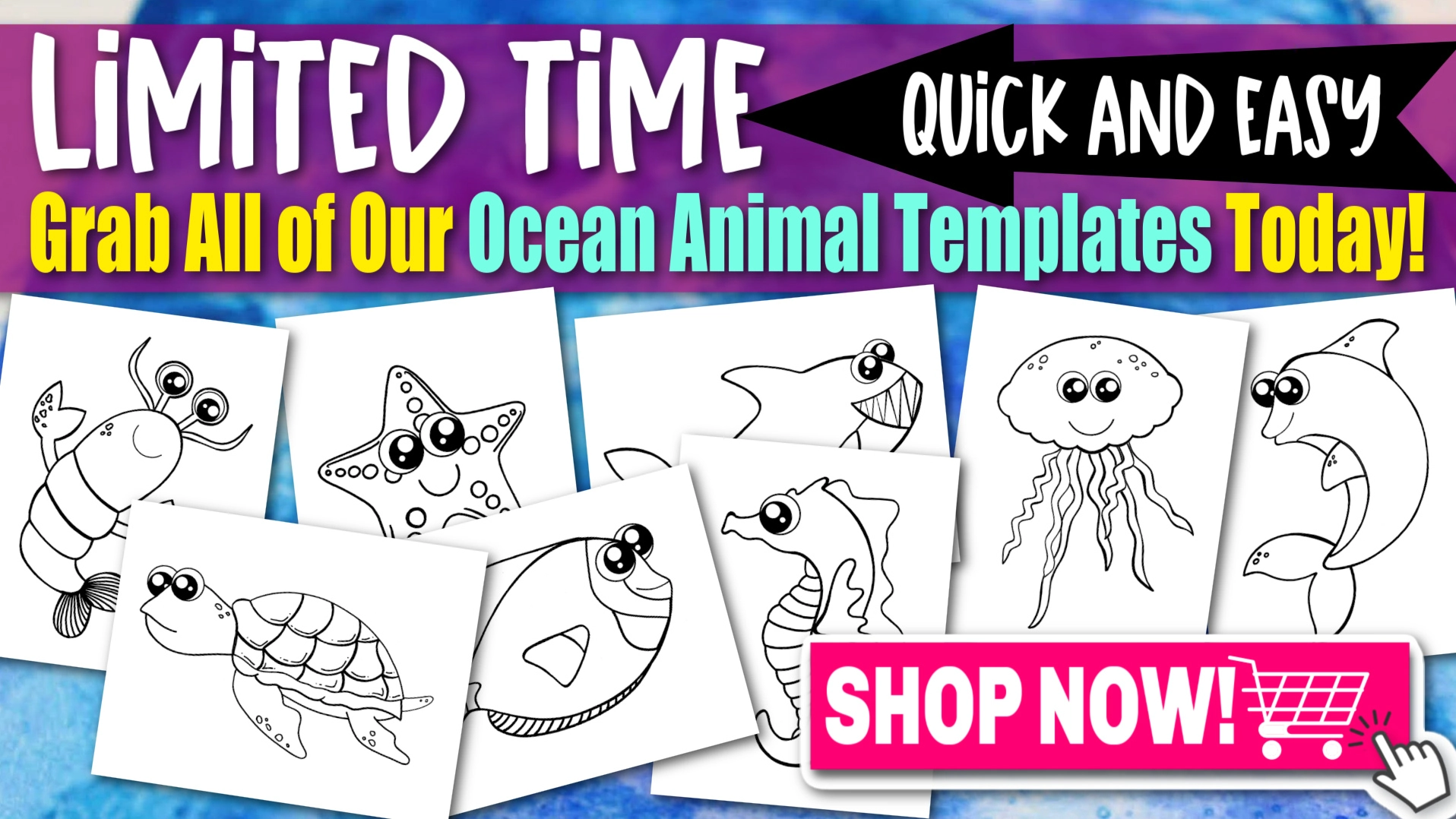 *By the way, this post may contain affiliate links which means I may receive a small commission at no additional cost to you if an item is purchase through that link. For more information, click here.*
Free Printable Lionfish Coloring Page
Lionfish Coloring Page Materials Needed:
Printable Lionfish Coloring Sheet (FOUND AT THE BOTTOM)
Make your child's finished lionfish coloring page a forever memory by laminating it! We use this laminator and cannot express how much we love it! It is not only inexpensive, it is SO easy to use!
Your kids will love seeing how much you adore their art work when you laminate and display it for years to come!
Need more ocean animal fun? Don't miss out on all our full ocean animal coloring book for more ocean themed coloring pages and crafting fun with your little ones.
Ideas for Lionfish Coloring Page Printable
We are glad to share with you all these exciting ideas on how to incorporate this simple printable lionfish coloring page in your everyday life with the kids.
1. Simple Facts About Lionfish
The Lionfish is a beautiful and interesting looking fish with long spines, flashy fins, and bright stripes.
Did you know that lionfish have 18 venomous spines which they used for self-defense?
Also, female lionfish can release 30,000 eggs every 7 days!
Imagine how many lionfish are there in the ocean!
One of the most common lionfish species is the red lionfish, marked for its red, brown and white stripes.
You can share these fun facts to your little ones once they are done coloring this easy free printable lionfish drawing template.
2. Family Day at the Aquarium
We should make an effort in finding ways to spend time together as a family, and create fun memories.
Plan a family weekend trip to a local aquarium near you. 
Notice how excited your toddlers and preschoolers when they talk about what they see and make them recognize different sea animals.
Lionfish are so beautiful and cool looking; they are very popular aquarium fish that like to live in coral reefs and rocky areas.
Get this free printable lionfish coloring page and ask your little ones to find this fish once you visit the local aquarium.
This preschool lionfish drawing template will encourage your kids to identify the different sea animals in the tank.

3. Color Recognition
This simple free printable lionfish coloring page will enhance your preschooler's ability to identify and name basic colors.
When your child is doing this art activity, make note of the colors they chose to use or ask them to name the colors in their lionfish coloring page.
Teaching colors is best done through playful animal coloring activity.
You can print as much as you want for your preschooler to explore in mixing different colors.
4. Let's Read Ocean Life Books
Reading to your children leads to questions about the book and the information within, it will encourage them to create a perfect conversation.
Here are some of our favorite educational books for children about lionfish and other ocean life.
As you can there are a lot of great ideas in doing this beautiful lionfish drawing page activity.
I hope you enjoy it as much as we did.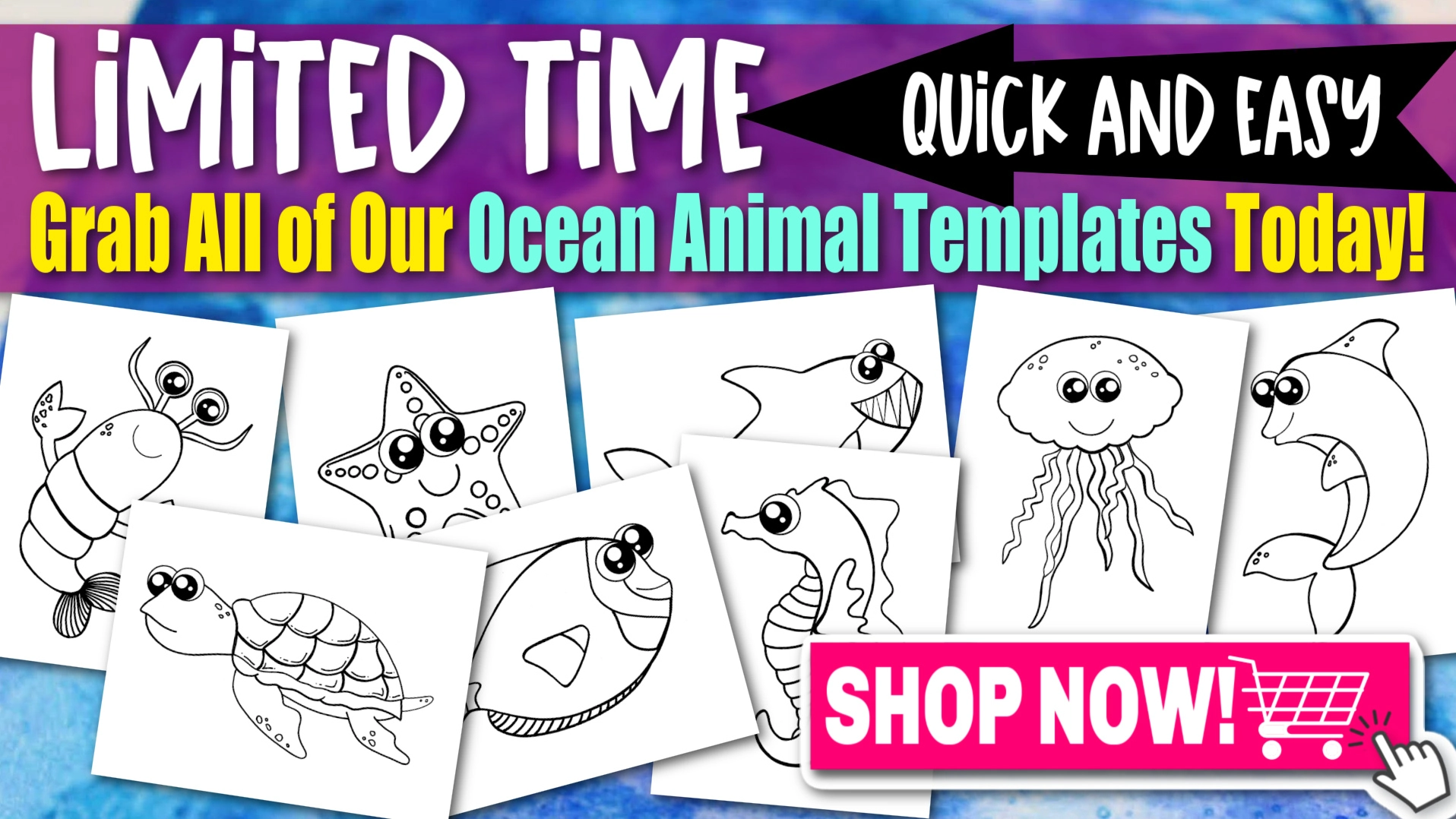 Lionfish Printable Coloring Page: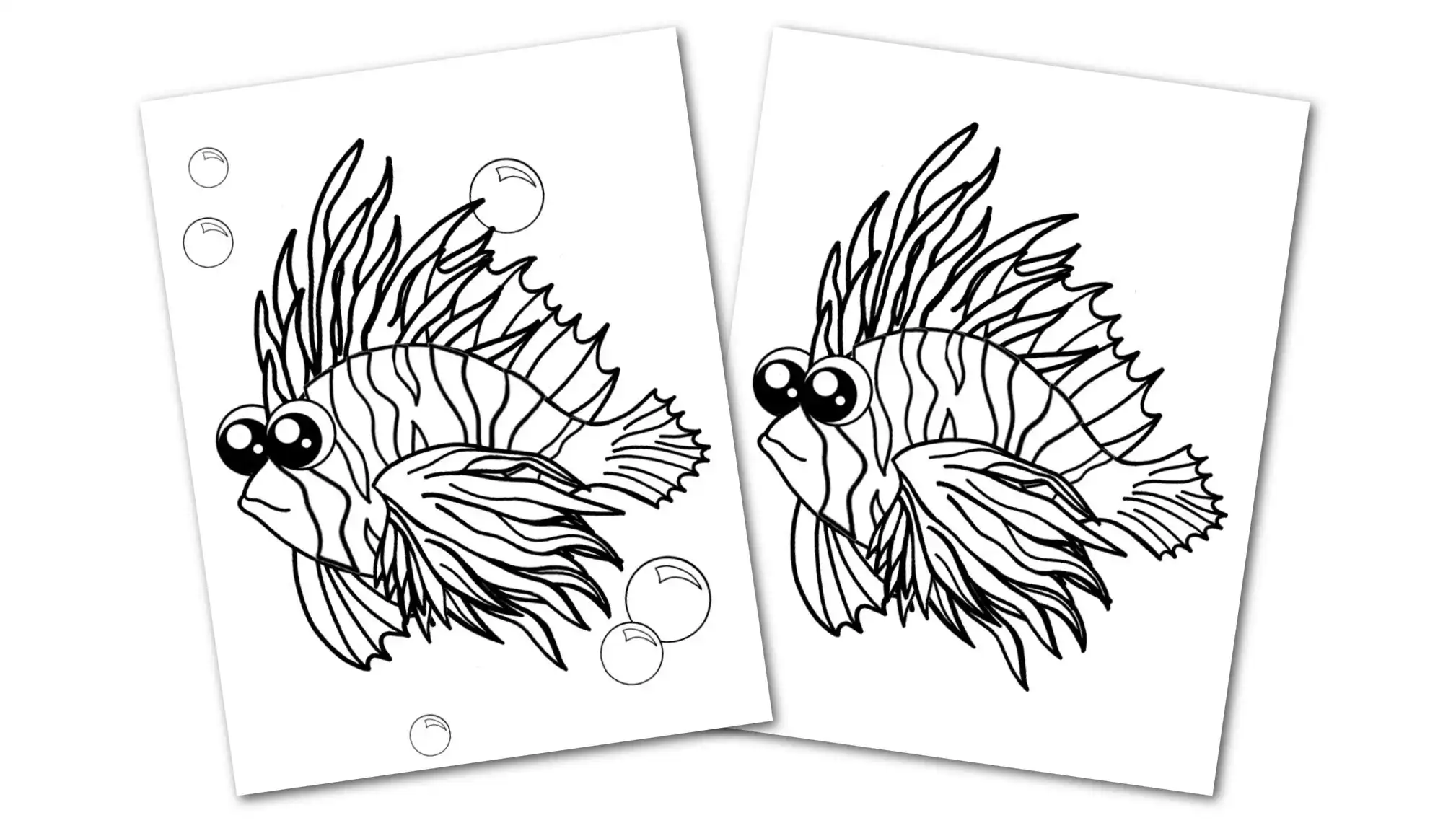 We have two awesome versions of this free printable lionfish coloring page.
The beautiful lionfish with bubbles and the one without. Let your little ones pick which version they want.
Don't forget to share in the comments your memorable experiences in doing this fun lionfish coloring page activity with your kids.
When you have finished, be sure to share your creation on Simple Mom Project's Facebook Page and follow me on Pinterest!

Kaitlen D.
More Fun Ocean Animal Coloring Pages