Are you looking for some fun and popular ocean animal coloring page?
If so, you came to the right place!
This adorable free printable shark coloring page is the perfect weekend activity for your little ones and prevents them from spending time on mobile games.
Your children will definitely enjoy coloring this cartoon-like free printable shark drawing page if they are fascinated with Bruce, the great white shark character in Disney's Finding Nemo who is a vegetarian and fights his instinctive wills to eat innocent fish.
The sharpest teeth of this simple shark coloring page will harm no one because your little ones are in charge!
What are you waiting for? Print out this shark drawing and take out all your kid's favorite crayons now.
Let's experience the incredible journey to the depths of the ocean!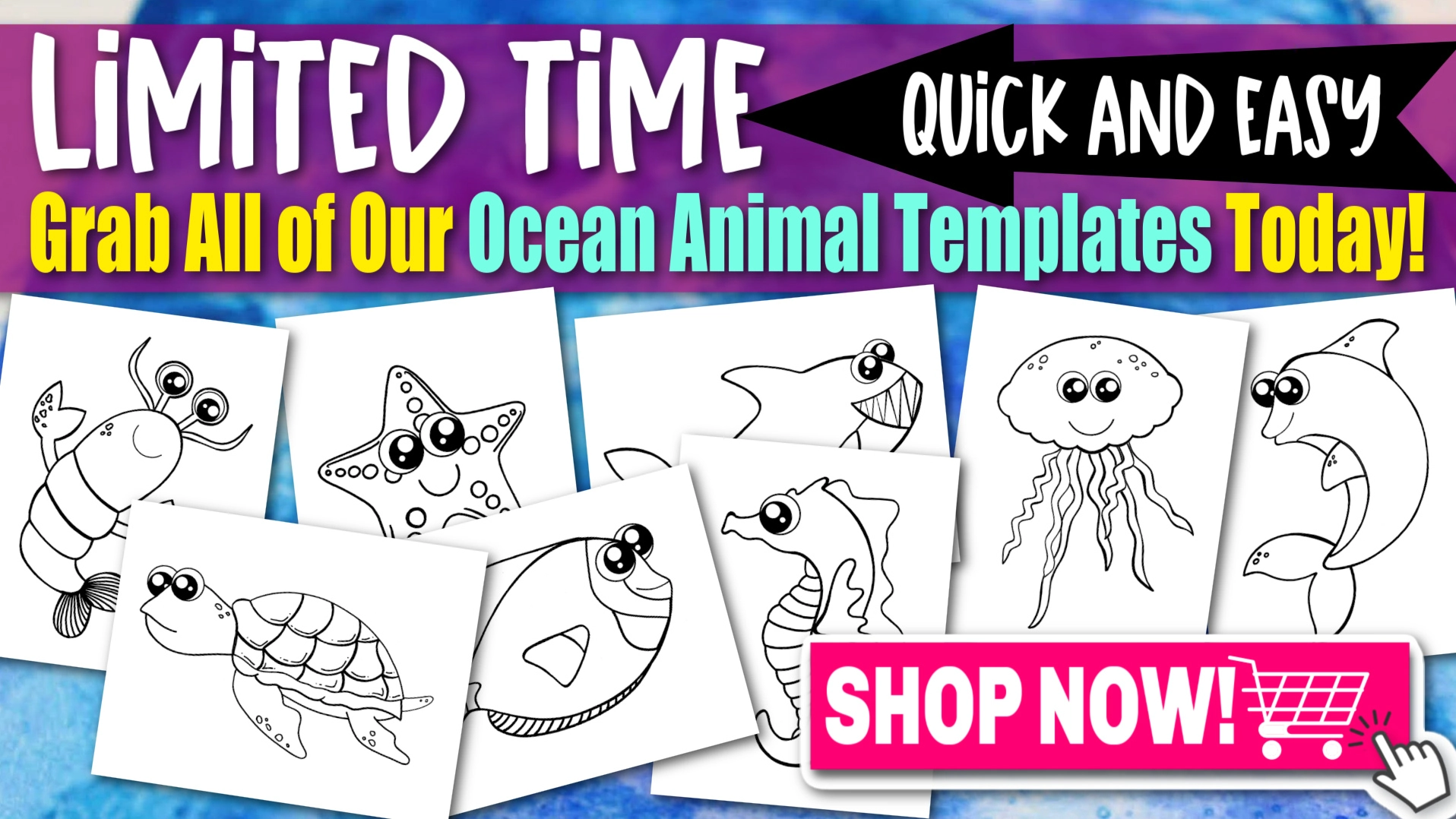 *By the way, this post may contain affiliate links which means I may receive a small commission at no additional cost to you if an item is purchase through that link. For more information, click here.*
Free Printable Shark Coloring Page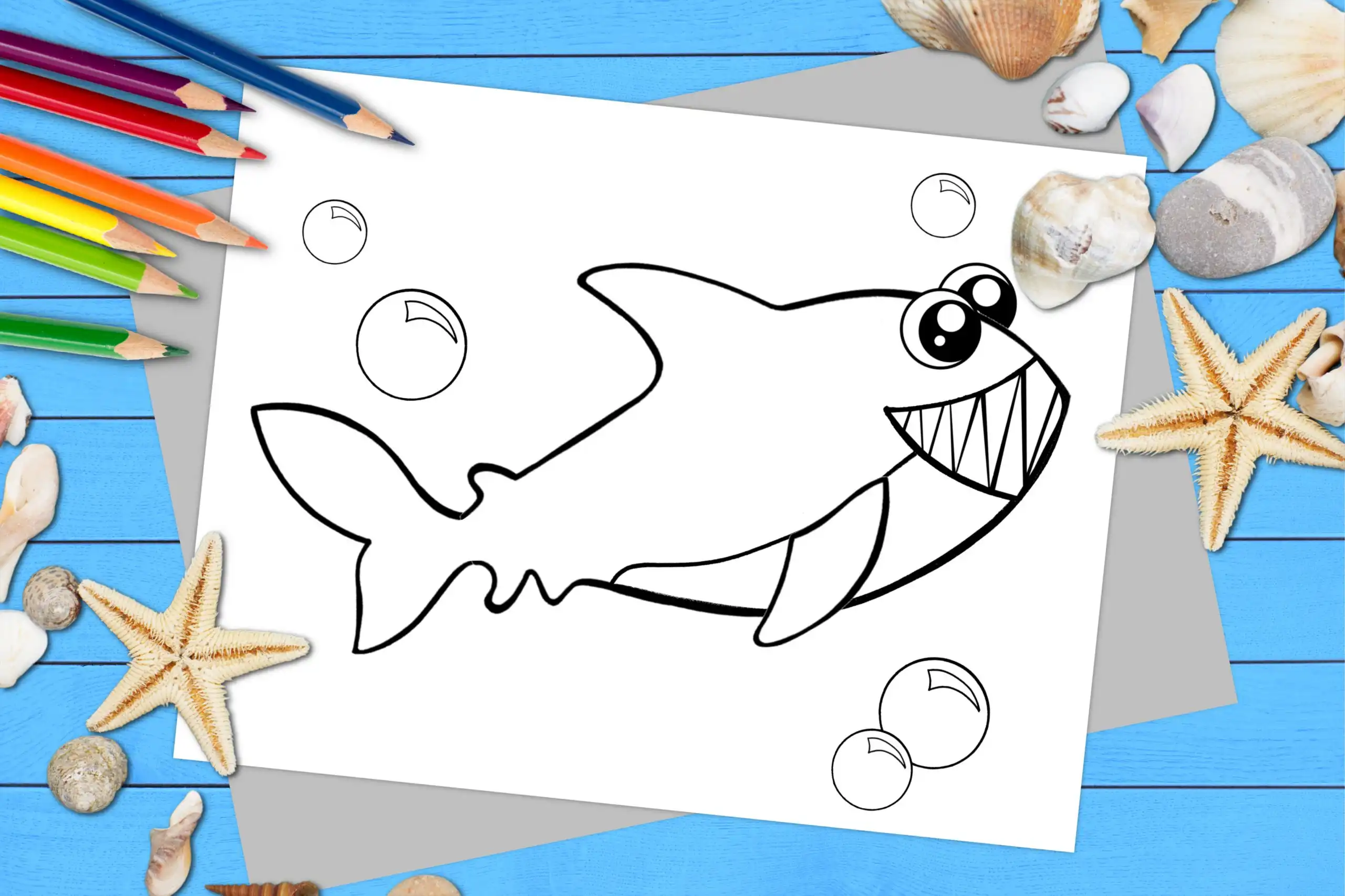 Shark Coloring Page Materials Needed:
Printable Shark Coloring Sheet (FOUND AT THE BOTTOM)
Make your child's finished shark coloring page a forever memory by laminating it! We use this laminator and cannot express how much we love it! It is not only inexpensive, it is SO easy to use!
Your kids will love seeing how much you adore their art work when you laminate and display it for years to come!
Need more ocean animal fun? Don't miss out on all our full ocean animal coloring book for more ocean themed coloring pages and crafting fun with your little ones.
Ideas for Shark Coloring Page Printable
We are confident that your kids will surely enjoy these amazing free printable shark coloring page ideas.
1. Fun Facts About Sharks
Did you know that whale sharks are the largest fish in the ocean?
Yes, indeed! However, despite their name, whale sharks are not related to whales and pose no real threats to humans.
While the second-largest living shark is the basking shark.
Did you know that great white sharks have a powerful sense of smell? No doubt!
They can sense even a little blood in the water up to 3 miles away! Amazing, isn't it?
 In movie screens, sharks are single-minded man eaters but did you know that humans are far more of a threat to sharks than sharks are to humans?
The biggest threat to sharks is overfishing. Humans hunt sharks for their meat, skin and fins to make products.
2. Baby Shark Dance
"Baby shark, doo, doo, doo, doo, doo, doo"
"Mommy shark, doo, doo, doo, doo, doo, doo"
"Daddy shark doo, doo, doo, doo, doo, doo"
You have probably heard this Pinkfong's baby shark dance! My children love this song featuring a family of sharks.
Using this free printable shark coloring page, you can bring this adorable baby shark family into your home!
Recreate the baby shark dance and sing along with its catchy beat and simple lyrics.
This will encourage your little ones to burn some energy and participate in a healthy activity.

3. Fin-Tastic Shark Books for Children
Sharks are truly fascinating creatures!
If your children are interested in reading baby shark stories or want to know more amazing facts about these ocean animals, we recommend some of our favorite shark books that are perfect for toddlers or preschoolers.
4. Shark Room Decoration
Print as many as you want since we have four different versions of this adorable free printable shark coloring page.
Your child will never get bored coloring these many versions using color pencils or crayons.
Once your child is done with their masterpiece, you can hang it in your little one's room.
You can see it in their face that they are proud of their accomplished work.
These are the few exciting ideas that can help you maximize the use of this easy cartoon-like shark coloring page with your kids.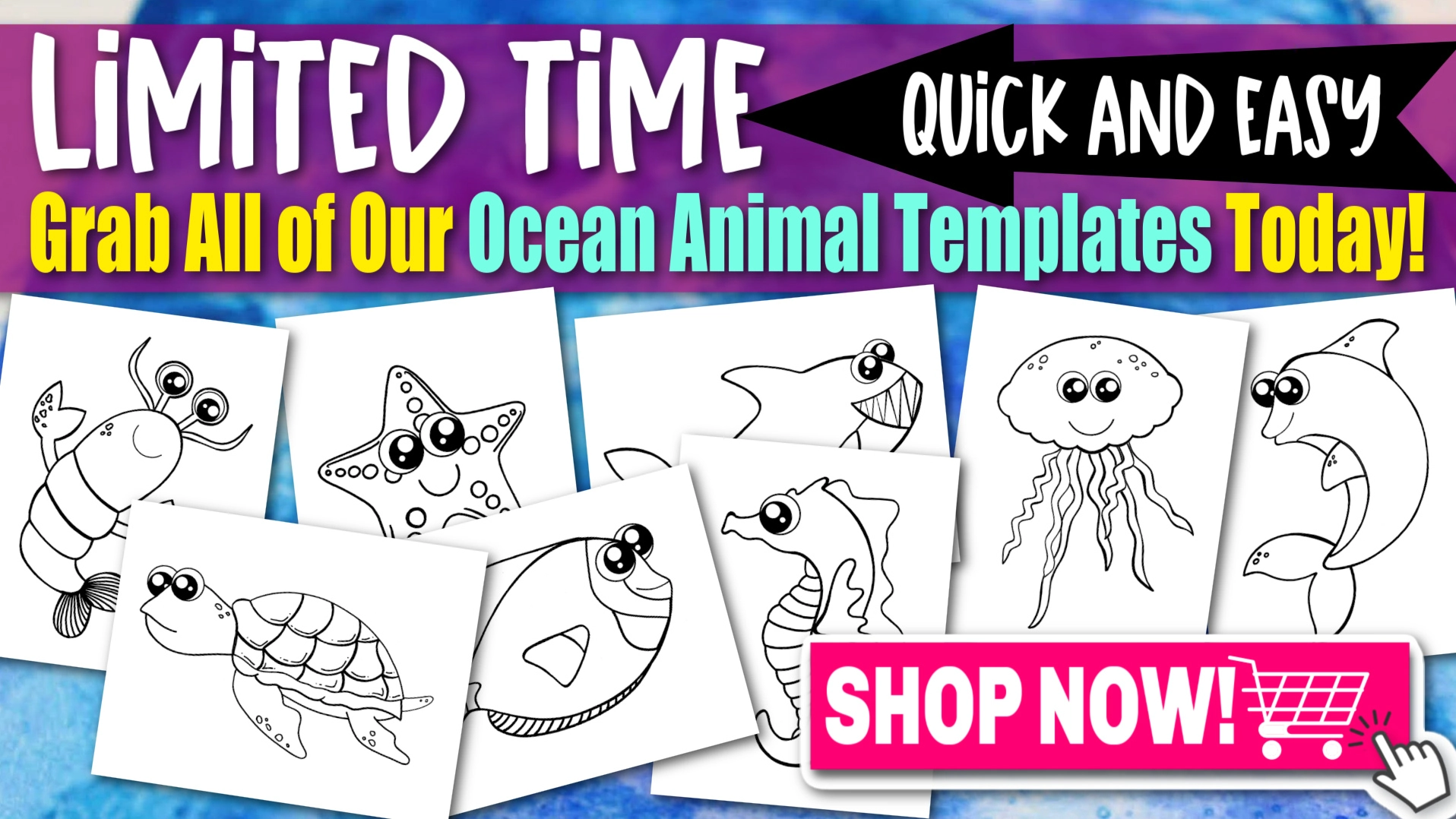 Shark Printable Coloring Page: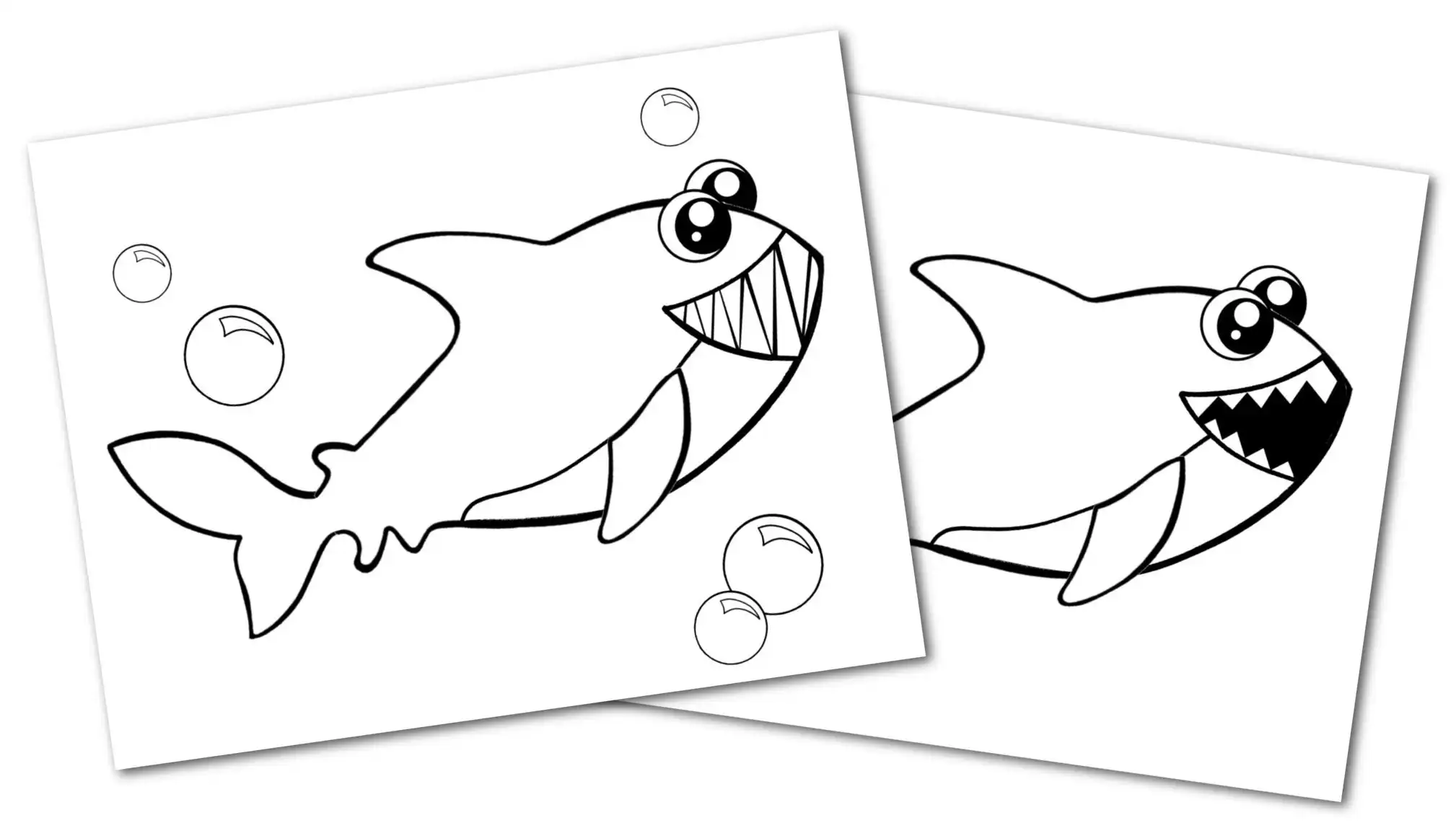 Your kids can enjoy all these four adorable free printable shark coloring pages versions!
We got the nice smiling shark coloring page with bubbles and without the bubbles.
We also have the shark open mouth coloring page with bubbles and without the bubbles.
Let your toddlers or preschoolers decide on how they want to color, design and style their shark drawing template to stand out.
Be sure to comment down all the incredible experiences you had with your kids in using this free printable shark coloring page.
We are always happy to be part of your daily activity! 
When you have finished, be sure to share your creation on Simple Mom Project's Facebook Page and follow me on Pinterest!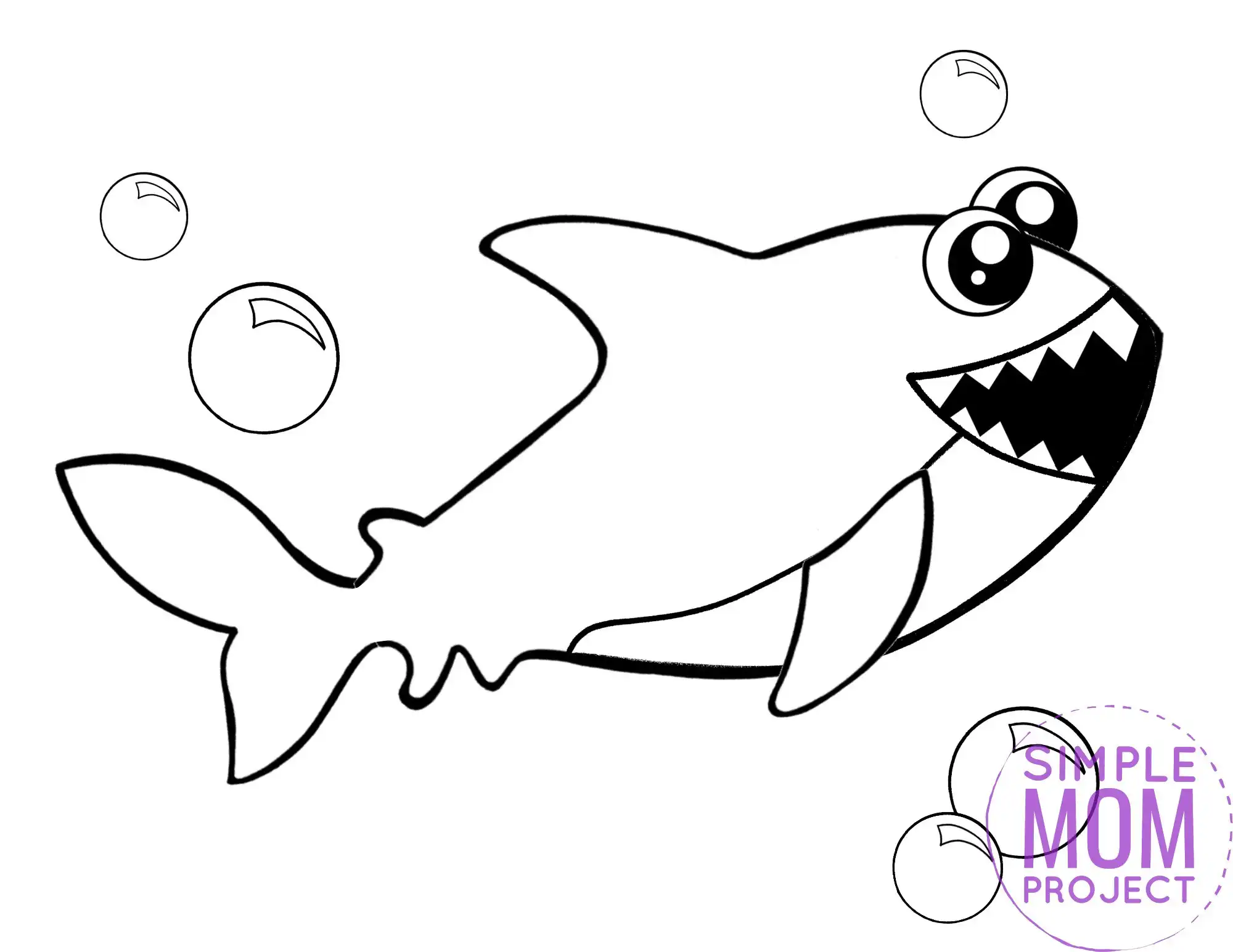 Kaitlen D.
More Fun Ocean Animal Coloring Pages