Have you ever visited a farm barn house with lots of domesticated animals?
It's a relaxing place surrounded by big trees and wheat fields.
If your kids love spending their summer vacation on a farm, they will surely love this free barn template!
Cut out the easy barn shape and use it for coloring sheets, construction paper barn crafts, stencils, home decorations and art projects.
Sing the Old Macdonald Had a Farm nursery rhymes as you fill in these simple barn coloring pages with beautiful colors.
Be sure to include this preschool printable barn craft template when you teach your kids the alphabet, especially the letter /B/ sound.
This simple printable barn vector will encourage every child to work on their fine motor skills, color recognition, focus and creativity.
If you're looking for follow-up activities that begin with the letter B, try these:
Download all these free pdf files of black and white barn outline templates now!
Share it with your friends and family for a fun memorable weekend.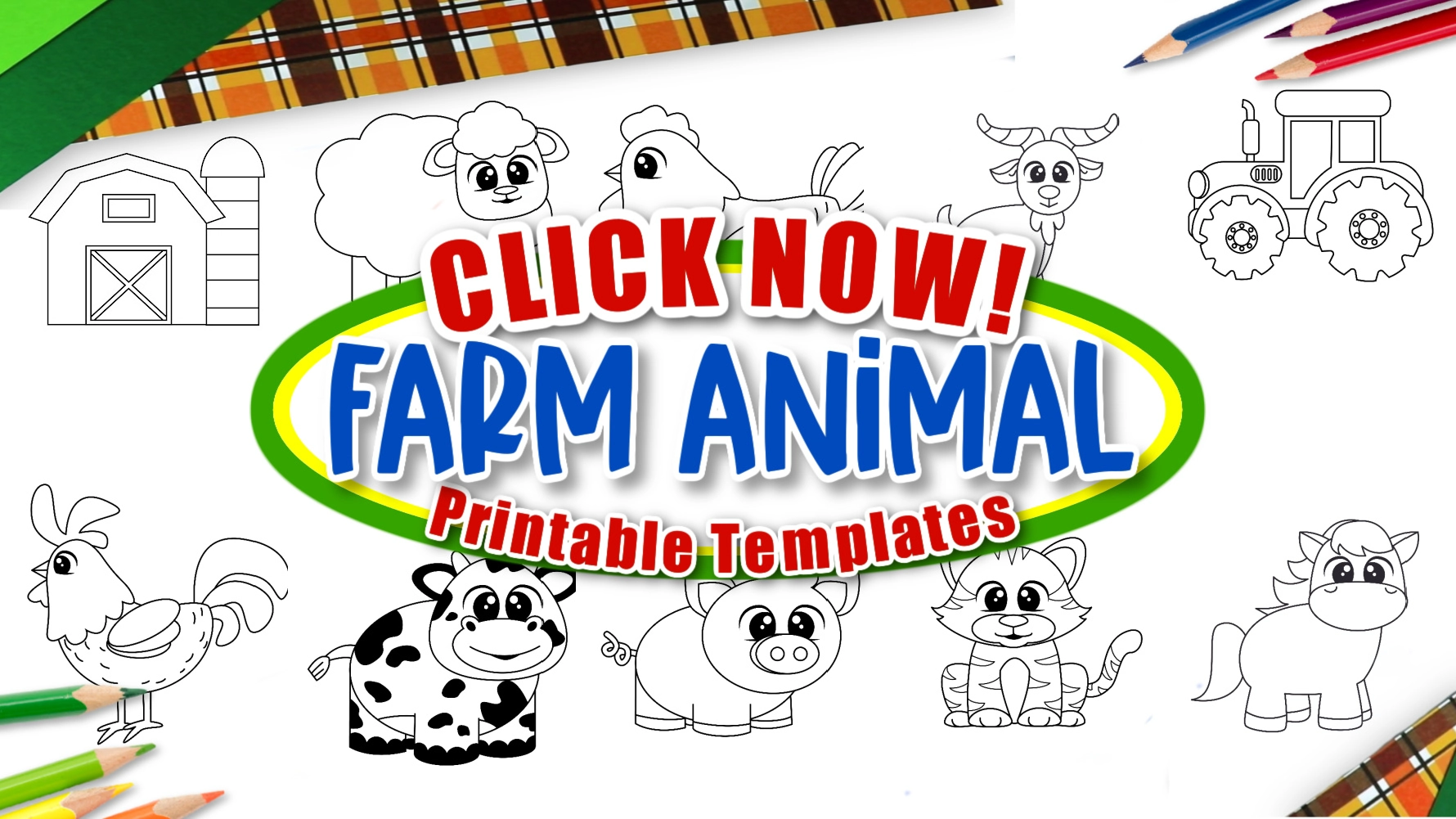 *By the way, this post may contain affiliate links which means I may receive a small commission at no additional cost to you if an item is purchase through that link. For more information, click here.*
Free Printable Barn Template
Barn Template Materials Needed:
Printable Barn Template (FOUND AT THE BOTTOM)
Make your child's finished barn template a forever memory by laminating it! We use this laminator and cannot express how much we love it! It is not only inexpensive, it is SO easy to use!
Your kids will love seeing how much you adore their art work when you laminate and display it for years to come!
Ideas for Barn Template
Let's take a look at these brilliant ideas on how to include this free printable barn house template in your kids' daily life.
1. All-Time Favorite Barn Books
Children who listen attentively to their parents' reading helps develop their literacy and language skills.
Choose farm-related books with many pictures so your child can name it or use our free printable template barn cartoon as you read stories.
Here are some of my little one's favorite barn books that will surely be loved by your kids, too.
2. Down on the Farm Party
Let's throw a farm-themed party this weekend!
Decorate your fence with our free printable barn pattern pieces.
Take out all the farm animal cookie cutters and bake some delicious cookies for all the visitors.
Make as many barns template pieces as you want and turn it into a party banner, paper garland, table displays, invitation cards and gift giveaway designs.
What's fun about this theme-party is, you can ask the kids to dress-up as their favorite farm animals.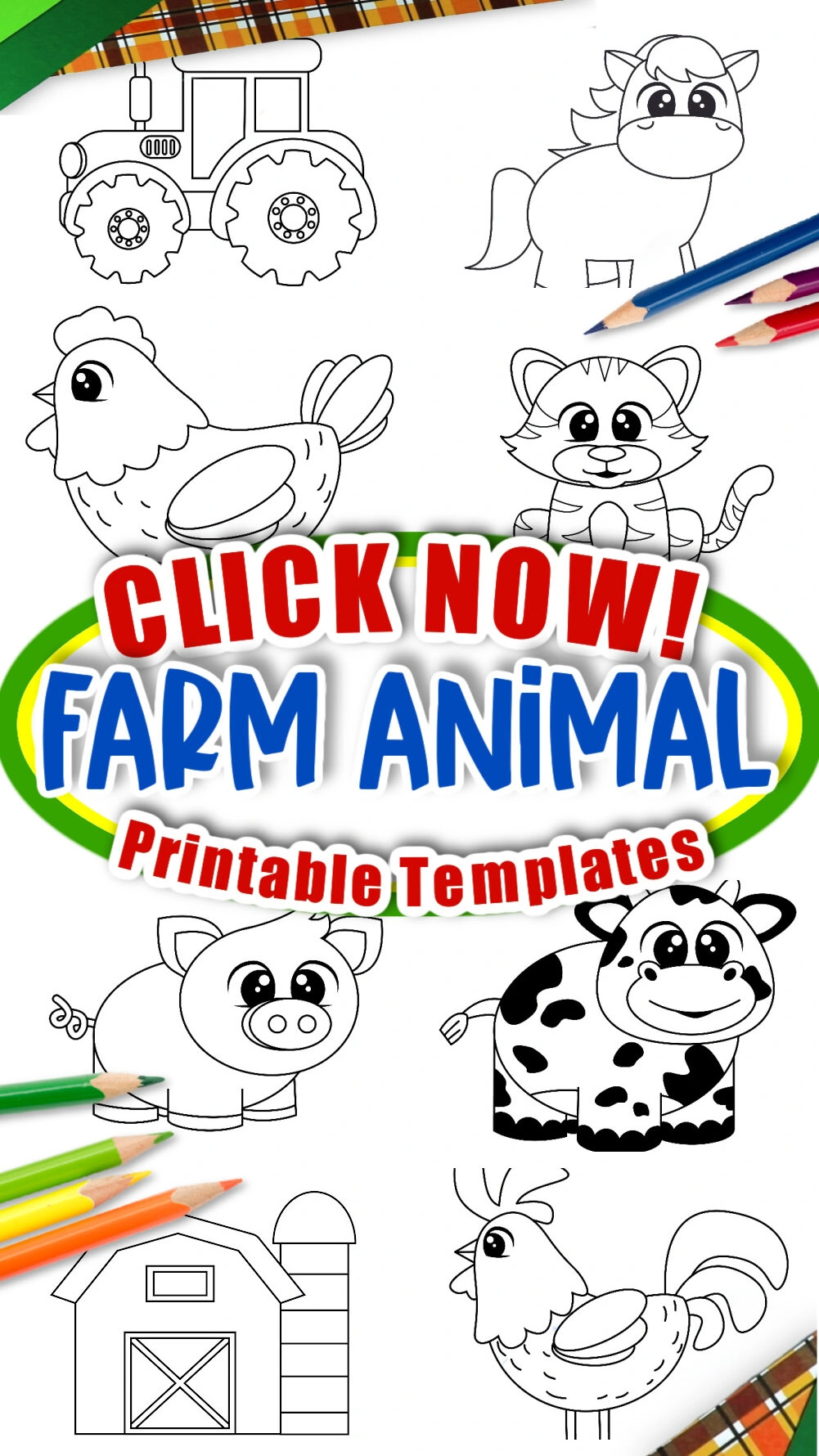 3. Color Recognition
This free barn template will boost your children's ability to identify and name the basic colors.
While your little one is working on this coloring sheet activity, sit down and make notes of the colors they chose to use.
When your child is finished, ask them to name the colors in their free printable barn clipart.
Let your child fill in the blank printable template into a red barn, pink, or whichever color they desire.
Teaching colors is best done through these cute farm animal template activities.
4. DIY Farm Pretend Play Set
Entertain your kids for hours through pretend-play, it will help improve their decision-making and imagination.
When your child is finished with this free printable barn coloring sheet, grab all the special supplies and build your own barn craft.
Trace the four corners of the barn pattern onto cardboard and cut it out.
Use a hot glue gun to secure the pattern pieces together to form a barn house.
Cut the roof shape out from the cardboard and glue it on top of your barn house.
Use a recycled toilet paper roll for the silage tower and place it next to your farm barn.
Let your child paint the barn craft however they like and leave it for a few minutes until it's completely dry.
When your cardboard barn is dry, add decorative items such as popsicle stick fence, some raffia and lots of printable farm animal crafts.
Once your DIY farm play set is complete, encourage your kids to come up with short dialogues and make scenarios they experienced or would like to experience.
We hope you enjoyed these fantastic ideas we shared in using the easy printable barn template.
We are confident that your kids will gain a lot of new knowledge.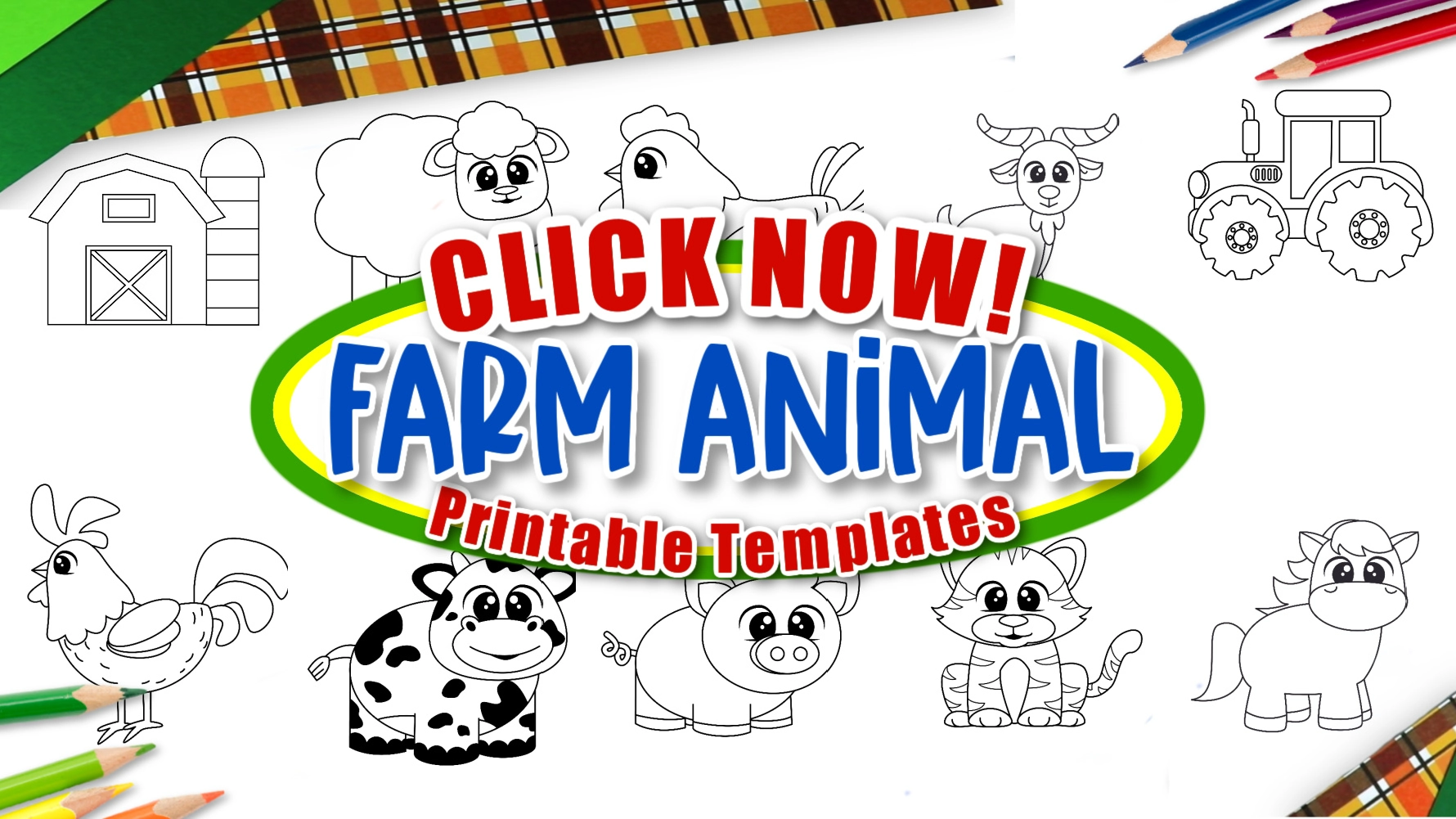 Printable Barn Template: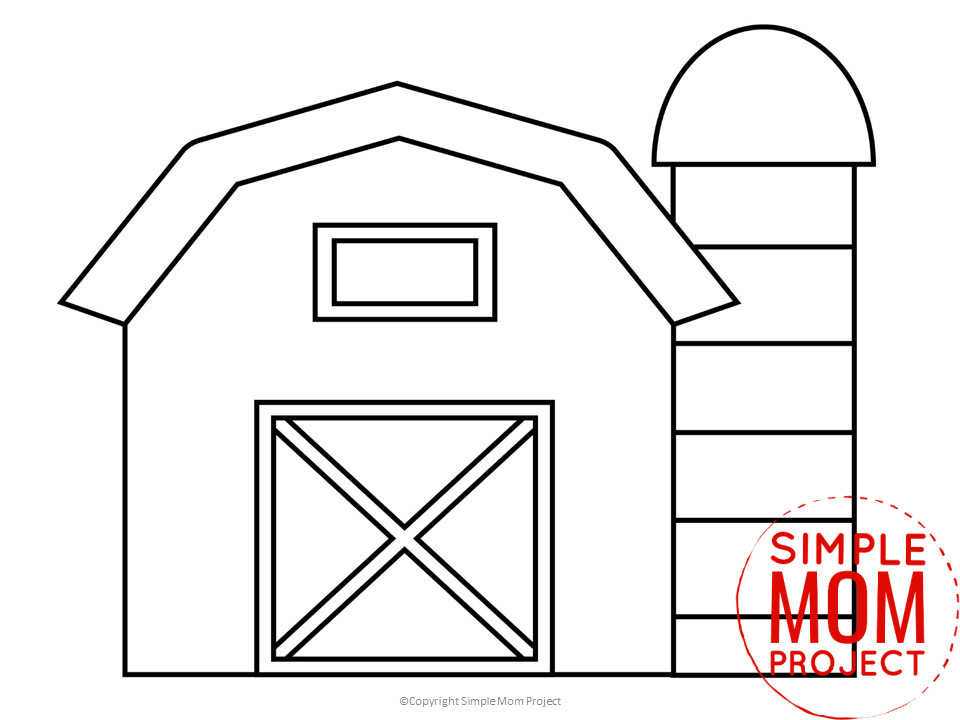 Working on this free printable blank farm barn template creates a special bond with your toddlers, preschoolers or kindergarteners.
It's a black and white barn drawing illustration where your younger child will enjoy coloring it with amazing crayon colors.
Having a great time making this cute barn printable coloring page with your kids?
Don't forget to share all your fun barn craft experiences in the comment section!
When you have finished, be sure to share your creation on Simple Mom Project's Facebook Page and follow me on Pinterest!

Kaitlen D.
More Fun Farm Animal Templates