Wondering what to do with your children on summer break? Bring the beach to you and your children with this cute printable summer beach templates that are perfect for children of all ages!
Summer is a great time to get your friends and family to the beach or get active with outdoor games. A beautiful beach calms and refreshes you, but sometimes the sun is too strong.
So snag up your summer template collection and start enjoying summer now!
The Summer Beach Template Bundle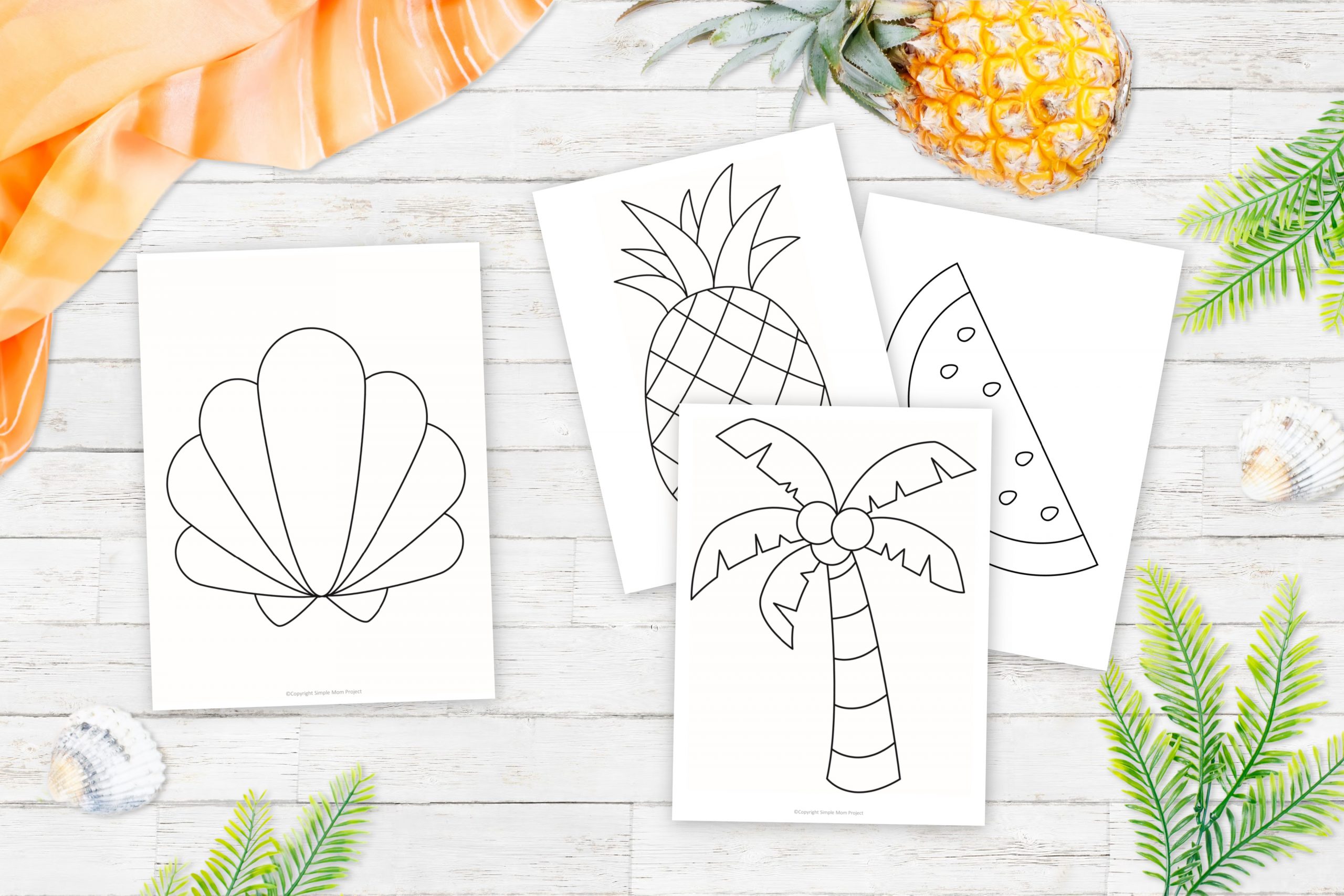 Beach Templates in Bundle 1 
Bucket and Shovel
Beach Umbrella Template
Flip Flops Template
Watermelon Template
Pineapple Template
Small, Medium, Large Star Templates
Sunglasses Template
Seashell Template
Beach Ball Template
Palm Tree Template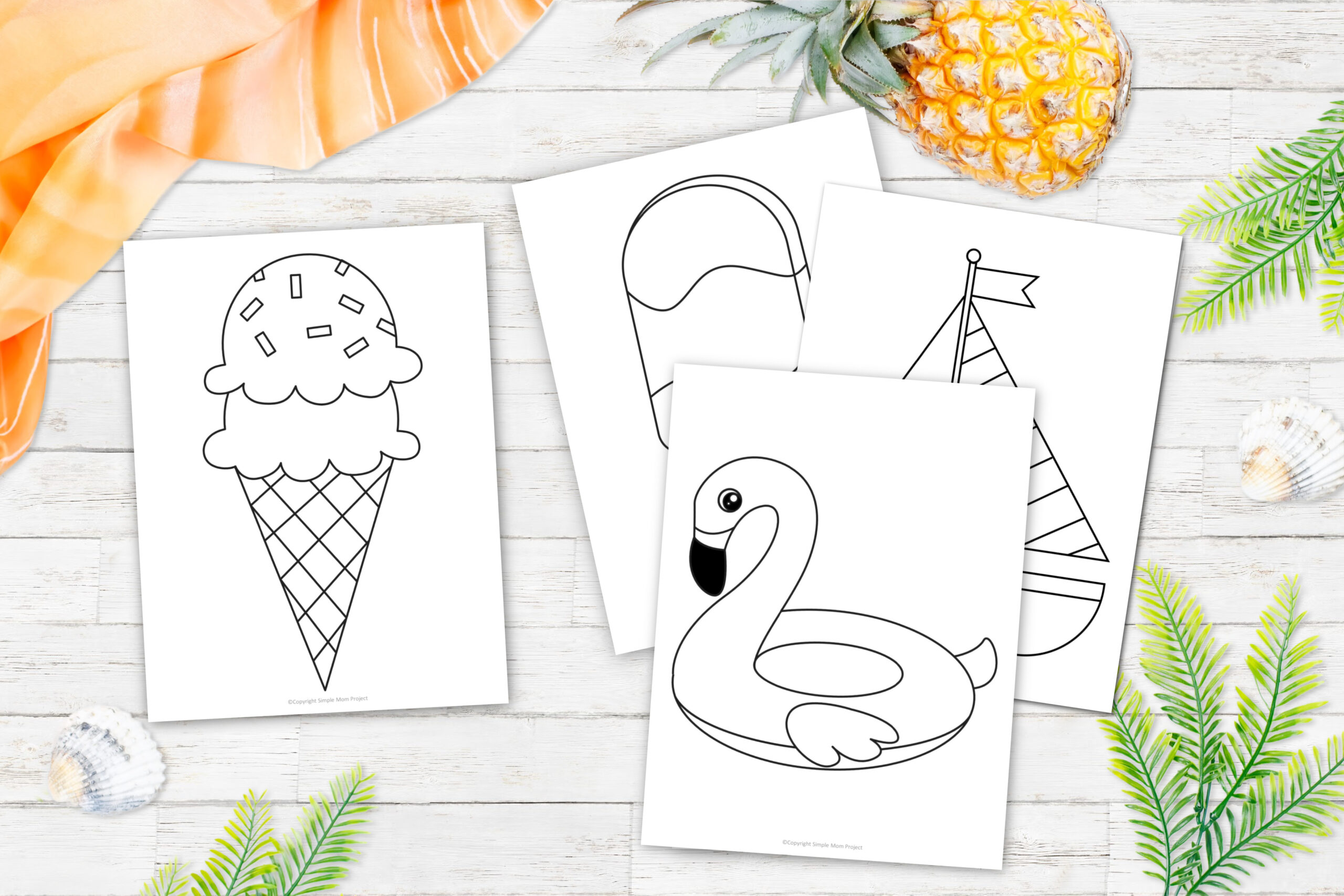 Beach Templates in Bundle 2
Ice Cream Template
Popsicle Template
Snorkel
 Template
Sailboat Template
Sand Castle Template
Flamingo Floatie Templates
Baseball Template
Baseball Bat Template
Life Preserver Template
Crab Template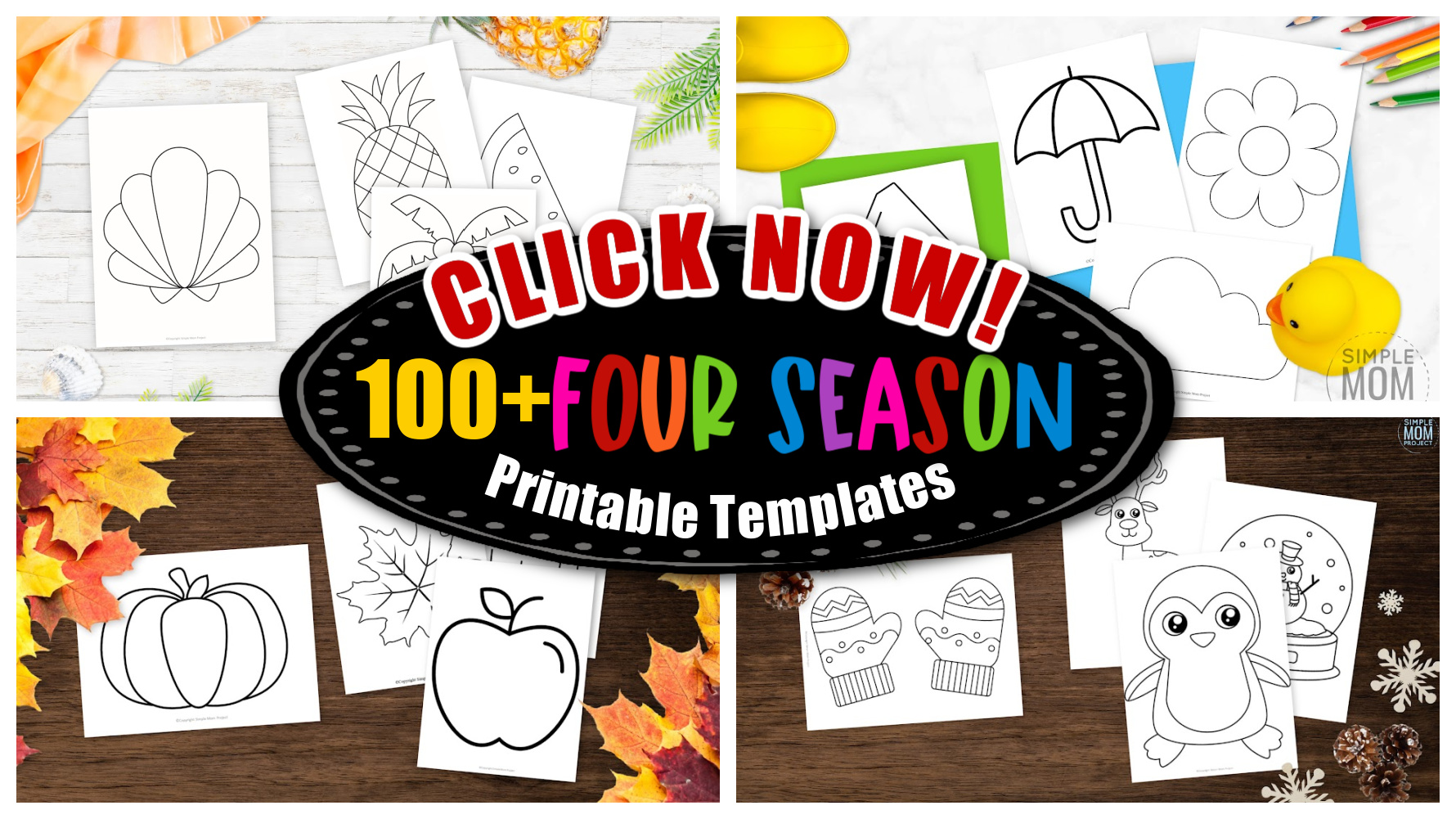 Ideas for Printable Beach Templates
These easy summer templates can be used for many different purposes, but below are some creative ideas to get you started.
Family Beach Vacation
Summer is one of my children's favorite seasons! They love the warm weather and day trips to the beach. Once your child is done making this easy preschool beach templates, plan a beach vacation together! It can be real or pretend! Pretend play is always in the budget!
Let's Learn the Alphabet
Let your little one design or color their favorite beach template first. Write and cut out all 26 letter of the alphabet. Next, have your little one find the right letter that goes with the summer template. Ex: B for beach ball, P for Palm Tree, F for flip flops and so on.
They will love it!
Enhances Decision-Making Skills
These simple printable beach templates will enhance your child's decision-making skills. Simple decisions are fun, like what color they will use to fill in this cartoon beach drawing.
Let them decide if they want to turn their favorite template into a DIY craft they have seen on the internet or however they want to decorate it. This brilliant idea will also help them to express themselves.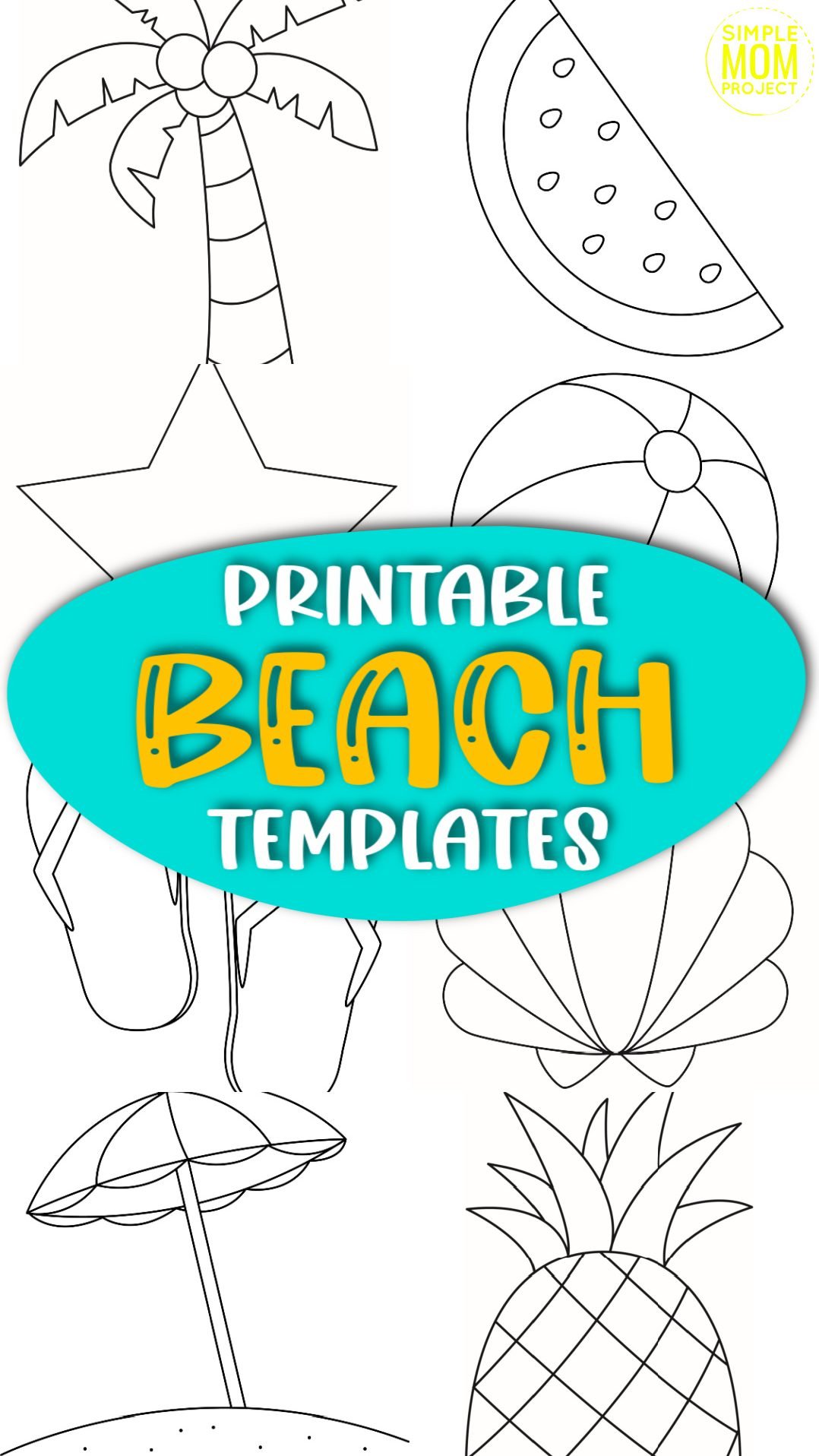 Within the beach template bundle, you'll find page upon page of easy iconic beach and summer templates that can be used in a variety of activities with elementary students or toddlers.
With just a few clicks you'll have your beach templates purchased, printed and ready to put together for your next summer activity with preschoolers.
You May Also Like: