Take an imaginary trip to the farm, when you make this realistic printable horse template in a white background.
Let your kids' creativity flow, and see what else they can come up with this blank printable horse drawing template.
Turn this cute horse template into a coloring worksheet, stencil, sewing or string art pattern, craft and art project.
This simple printable horse clipart is a great way to improve your child's fine motor skills, hand-eye coordination and imagination.
Click download and get as many pdf file horse templates as you like.
Share it to your friends and family for a memorable summer break.
At the end of this post, you will see a bunch of related posts where your child can pick.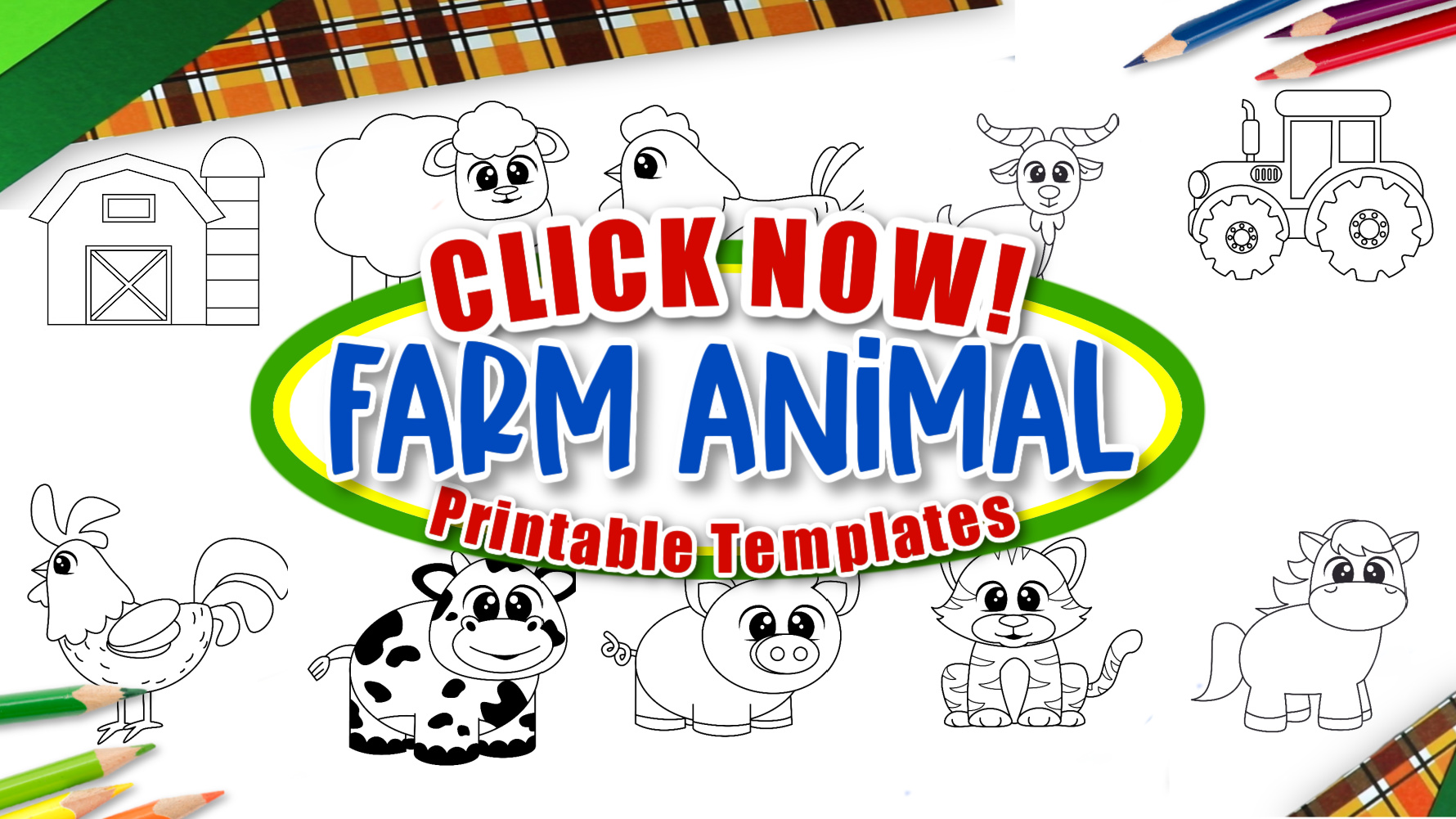 *By the way, this post may contain affiliate links which means I may receive a small commission at no additional cost to you if an item is purchase through that link. For more information, click here.*
Free Printable Horse Template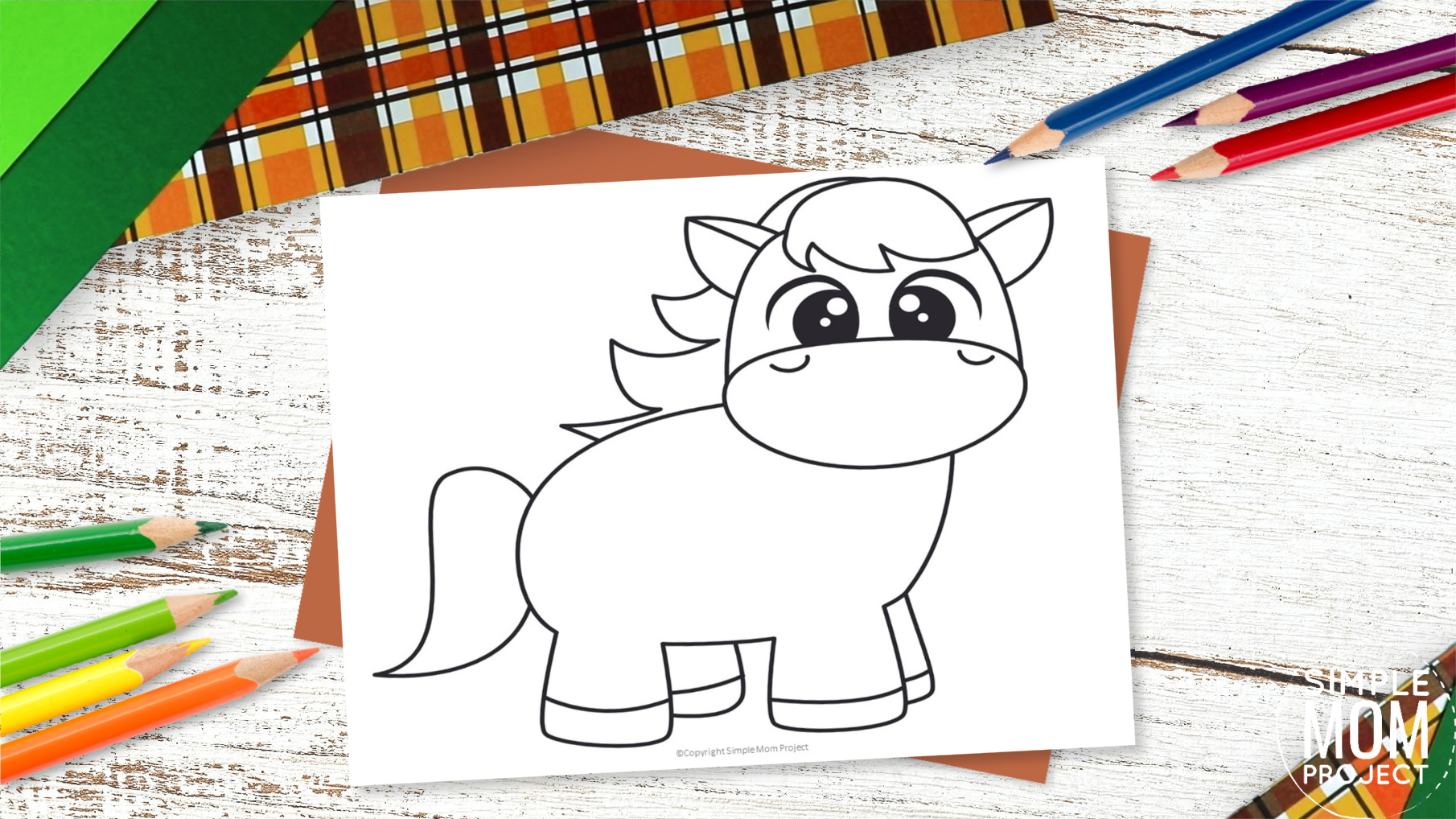 Horse Template Materials Needed:
Printable Horse Template (FOUND AT THE BOTTOM)
Make your child's finished horse template a forever memory by laminating it! We use this laminator and cannot express how much we love it! It is not only inexpensive, it is SO easy to use!
Your kids will love seeing how much you adore their art work when you laminate and display it for years to come!
Ideas for Horse Template
Let's take a look at these lovely ideas on how to include this free printable horse template in your little one's everyday life.
1. Learn the ABC's: H is for Horse
Make sure to include these free horse templates when teaching your preschooler, the alphabet letters and how to write it.
Print out traceable letter H worksheets, both the uppercase and lowercase letters.
Guide your child the correct way of holding a pencil or crayon as they practice tracing.
You may also want to print a large letter H as part of the visual aid.
Pin it next to your horse craft and teach your kids the letter /H/ sound.
If you're looking for a follow-up activity, encourage your kids to read these great books.
2. DIY Horse Puppet Craft
The best way to entertain your kids is to make fun crafts together!
Have your child enjoy the process of making this preschool printable horse template.
Next, gather all the craft supplies and cut out the horse shaped drawing.
Using a hot glue gun, attach a large popsicle stick or paper straw at the back of the horse craft.
Leave it for a few minutes to dry and your cute horse puppet craft is finished!
Use this child's craft as part of your mini puppet show or pretend play.


3. Farm Barnyard Party
Planning to throw a party this summer break?
Farm barnyard would be the perfect theme for children who love farm animals.
Color, design and cut out the free horse templates.
Turn the horse craft into a banner, food table displays, invitation cards or cupcake toppers.
You can also use it for souvenirs, simply cut out the horse outline and glue it on a mason jar.
Decorate the jar with beads, stickers or ribbons and fill it up with candies.
For your next children's party, check out these printable templates:
4. Horse Shaped Cookies
Getting your kids involved in cooking or baking is a great way to let them get creative.
Baking is a fun activity that provides little kids with a sense of responsibility and accomplishment.
Once your child is done with this printable horse template, bake delicious cupcakes and cookies inspired by this horse clipart.
Enjoy these goodies as you browse other printable farm animal templates for your child's next craft activity.
We hope you enjoy some of our incredible ideas in maximizing the use of this easy printable horse template while spending quality time with your little ones.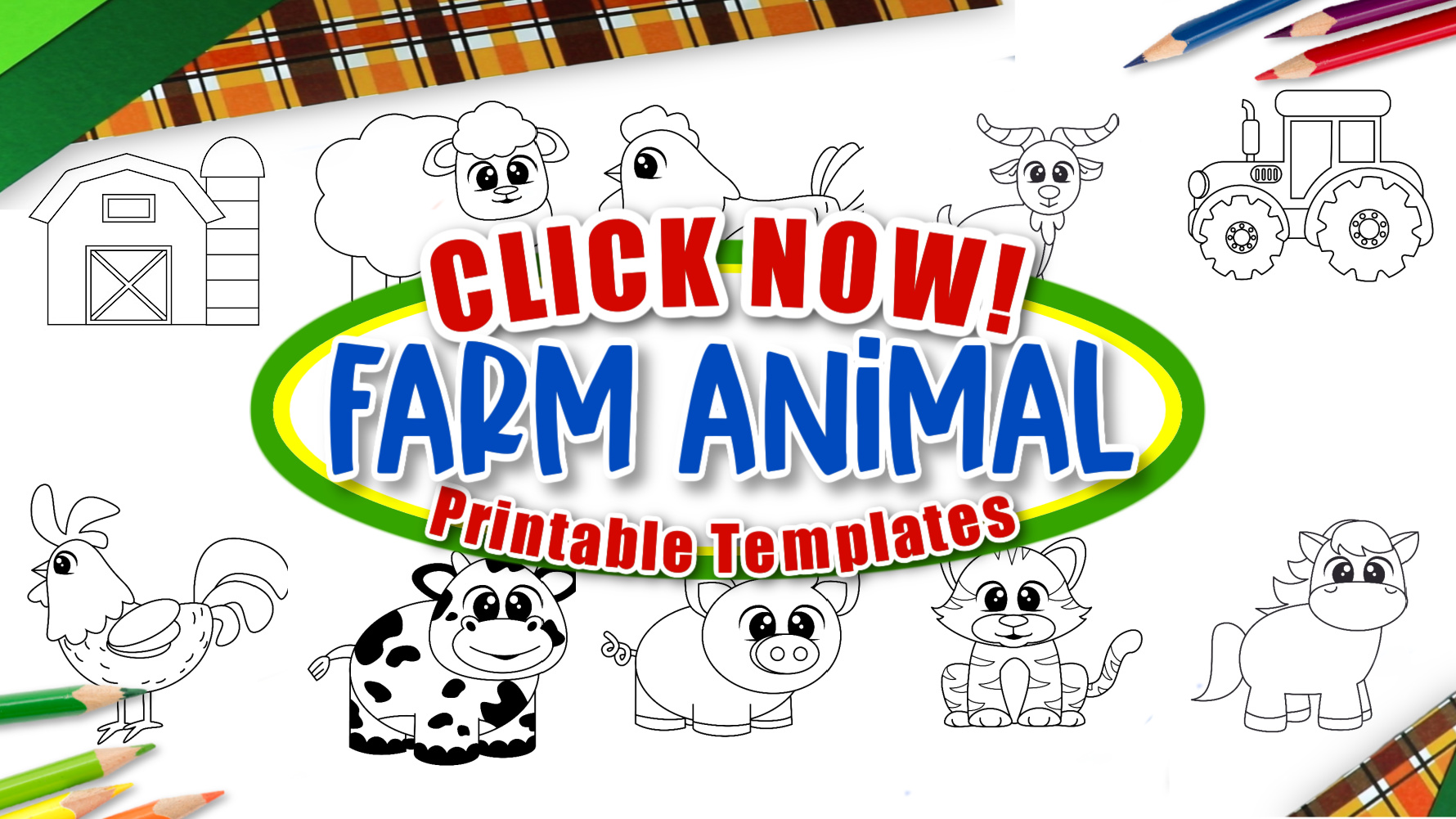 Printable Horse Template:
This horse free printable template is so easy to do and perfect for summer break.
It's a simple black and white horse line art that helps develop your kids' interest in coloring, cutting and gluing together.
Are you and your preschooler having a great time making this free template horse outline?
Be sure to comment down all your cute horse craft experiences with your children.
When you have finished, be sure to share your creation on Simple Mom Project's Facebook Page and follow me on Pinterest!

Kaitlen D.
More Fun Farm Animal Templates