Going to school after the summer is always exciting as children prepare their new school supplies and meet new people.
This free printable backpack template is one of our favorites!
It will help prepare your little one for their new role as a student.
Making our simple printable backpack template provides a fun and creative way for your preschooler to practice their fine motor skills, color recognition and concentration while getting excited to go to school at the same time.
Download and print out this cute backpack template to keep your child's little hands occupied at home while they are counting on the days until their first day of school.

*By the way, this post may contain affiliate links which means I may receive a small commission at no additional cost to you if an item is purchase through that link. For more information, click here.*
Free Printable Backpack Template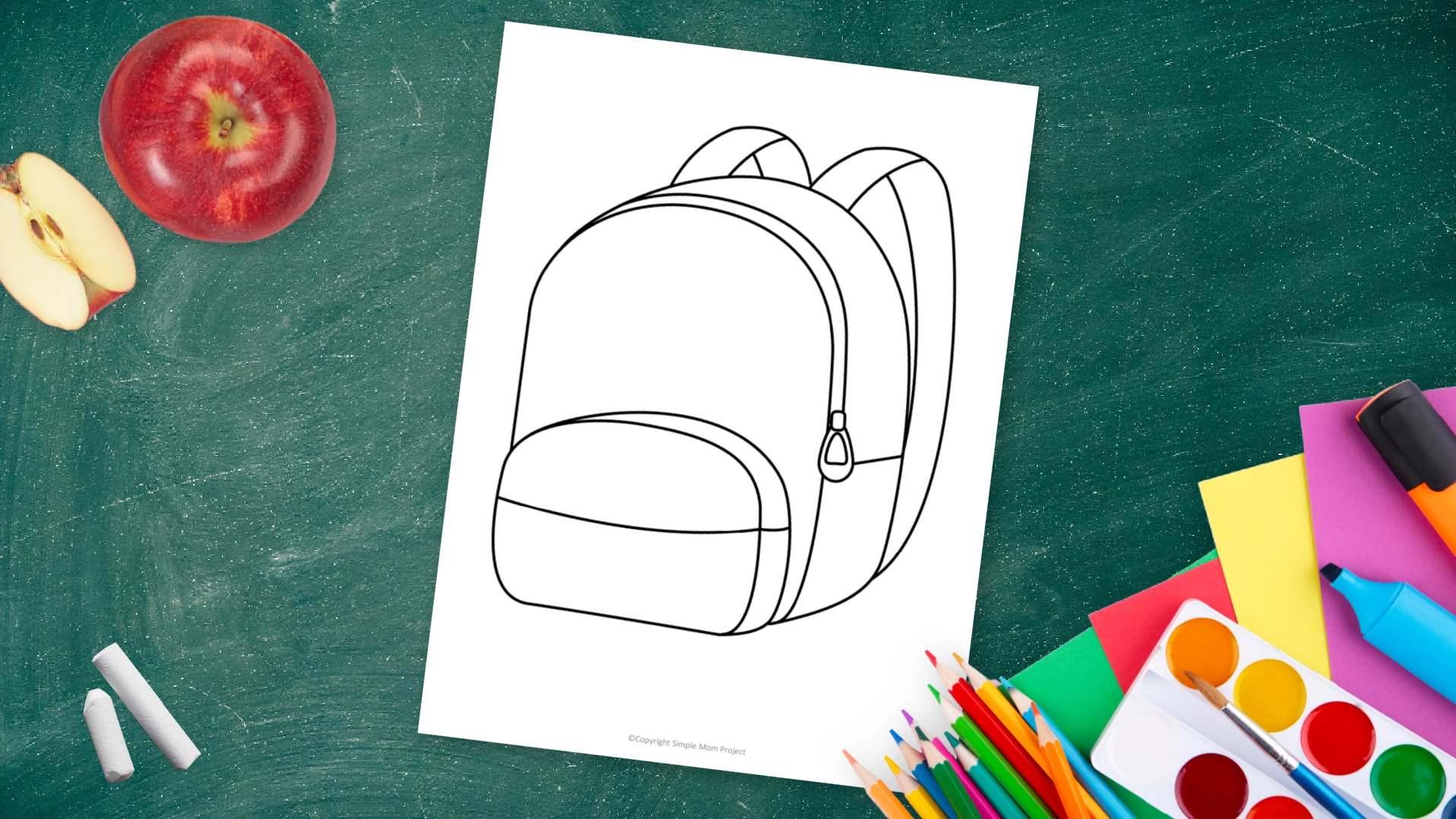 Backpack Template Materials Needed:
Printable Backpack Template (FOUND AT THE BOTTOM)
Make your child's finished backpack template a forever memory by laminating it! We use this laminator and cannot express how much we love it! It is not only inexpensive, it is SO easy to use!
Your kids will love seeing how much you adore their art work when you laminate and display it for years to come!
Looking for more easy school supplies templates? Be sure to check out our free printable Crayons and Clock Template.
Ideas for Backpack Template
Here are some of the few lists on how to incorporate this free printable backpack template in your everyday life with the kids
1. Going to School Fun Stories
Enjoying a book with your child is a remarkable way to share experiences together.
It's important to encourage your child to read at any age.
Help your child to keep their interest in reading and going to school with these amazing children's books.
2. Easy Paper Bag Backpack Craft
My kids and I love easy craft projects, and paper bags are one of our all-time favorites!
It's inexpensive and you can be super creative with just a simple mixture of paper bag, glue and this free printable backpack template.
Draw the flap top, shoulder straps, belt and belt latch on a construction paper and cut it out.
Place every piece and glue it on the paper bag.
Have your preschooler paint it however they want.
It's such a creative craft that allows your kids to use their imaginations and pretend to play.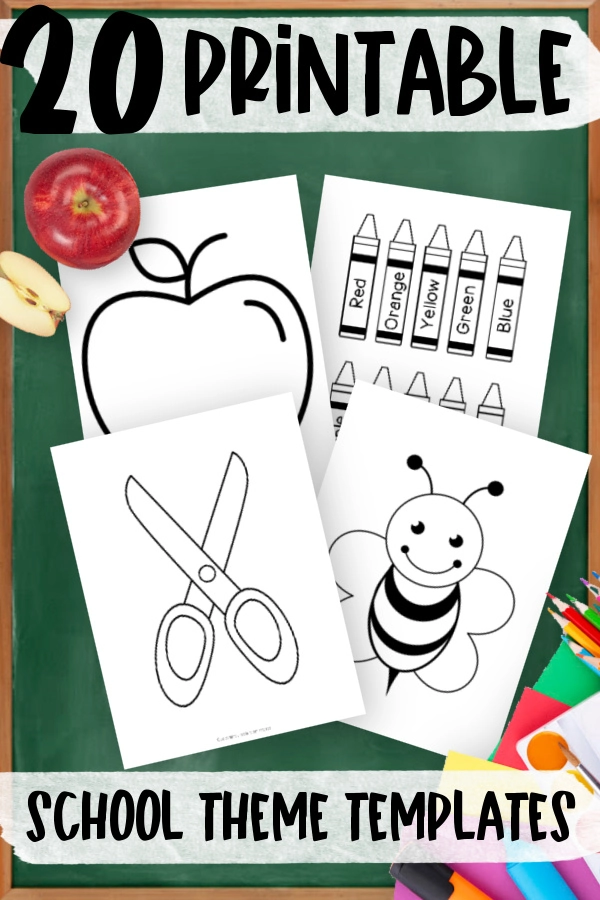 3. Increase Children's Creativity
This free printable backpack drawing template will motivate your toddler and preschooler to freely express their emotions and creativity by using it for coloring, stencils, crafts and many more!
Gather all the simple craft materials your children need and let them do their very own backpack.
Compliment their finished work and try putting it up on display to boost your child's self-esteem and confidence.
4. Color Identification
Making this easy printable backpack template encourages your child to color by providing lots of access to colored pencils and crayons.
While your preschooler is busy coloring this backpack drawing, jot down all the colors they used.
Sit down together and teach them the basic color names they have chosen afterwards.
Make sure to do it in a fun and gradual process to increase your child's interest in learning.
It will also develop your preschooler's decision-making skills.
There are a lot of wonderful ideas in using this free printable backpack template for your toddlers, preschoolers and kindergartens.
We hope you enjoyed every single one of it!

Printable Backpack Template:
This free printable backpack template is a basic black and white line drawing.
Let your children take out all their coloring and craft materials.
Allow them to decide however they want to decorate this simple printable backpack template to stand out.
Are you and your child having a great time making this easy printable backpack template?
Be sure to comment down all your awesome free printable backpack template experiences with your little one.
When you have finished, be sure to share your creation on Simple Mom Project's Facebook Page and follow me on Pinterest!

Kaitlen D.
More Back to School Supplies Templates