Let's continue learning the alphabet with this free printable letter B for butterfly craft template!
This easy simple printable letter B for butterfly craft is perfect for practicing the B sound, and writing both the capital B and lowercase letter.
Think of other words that begin with the letter B, like bat, ball, button, banana or get all the free printable templates that start with B.
We have the easy cut-and-paste printable bug crafts, bird crafts, brown bear craft and Brachiosaurus craft.
We also have simple coloring pages such as blue whale, blue tang, blue crab and beluga whale coloring pages.
This free printable letter B for butterfly craft template includes a step-by-step directions and tutorial video, making it perfect for home, school or daycare activity.

Need more crafty fun? Check out our Letter L, Letter F and Letter T craft.
T
hey are perfect for those days when staying indoors is the only thing your family can do!
*By the way, this post may contain affiliate links which means I may receive a small commission at no additional cost to you if an item is purchase through that link. For more information, click here.*
Free Printable Cut and Paste Letter B Craft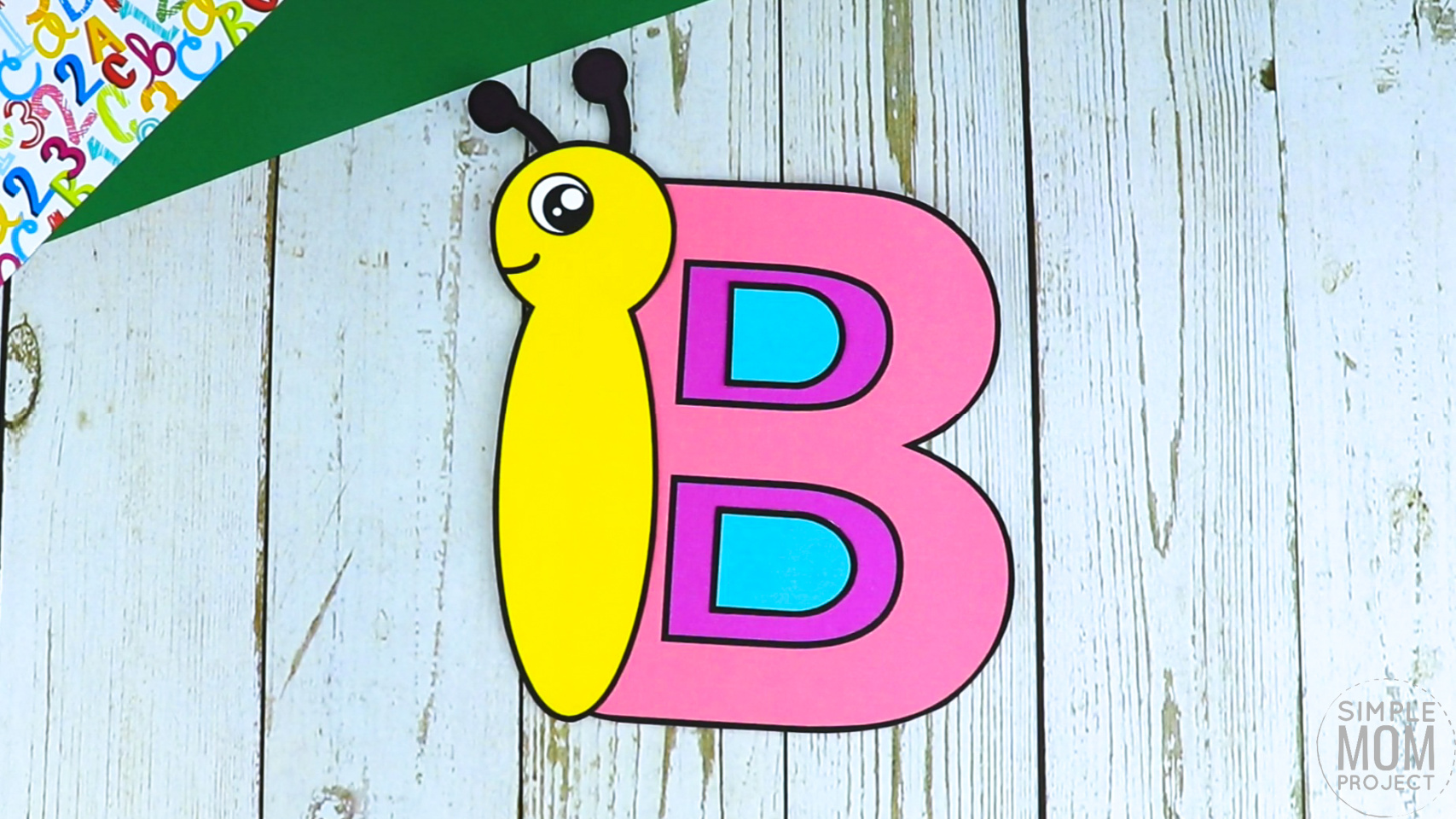 Ideas for Easy Preschool Paper Letter B Craft
Don't miss out these creative ideas on how to include this free printable letter B craft template in your daily life with kids.
1. Bedtime Stories for Kids
Keep your little one's mind calm and relax when you read them adorable stories before going to bed.
It's a great bonding for the parents and their children, and helps improve your child's communication skills.
Here are the children's books that are perfect to incorporate with today's cut-and-paste letter B craft activity.
2. Masquerade Themed Party
Once you are finished with this free printable letter B for butterfly craft template, why not hold a wonderful party this weekend?
We come up in a cute masquerade themed party that will involve the children for the preparation.
Gather all the class craft supplies and print out this free printable butterfly mask template and bunny mask templates.
Have your children enjoy the process of coloring and designing their own butterfly or bunny mask.
They can add more decorative items like glitters, beads and sequins.
You can either glue a large popsicle stick to hold the mask up or put elastic rubbers on each side of the mask for your kid to wear it.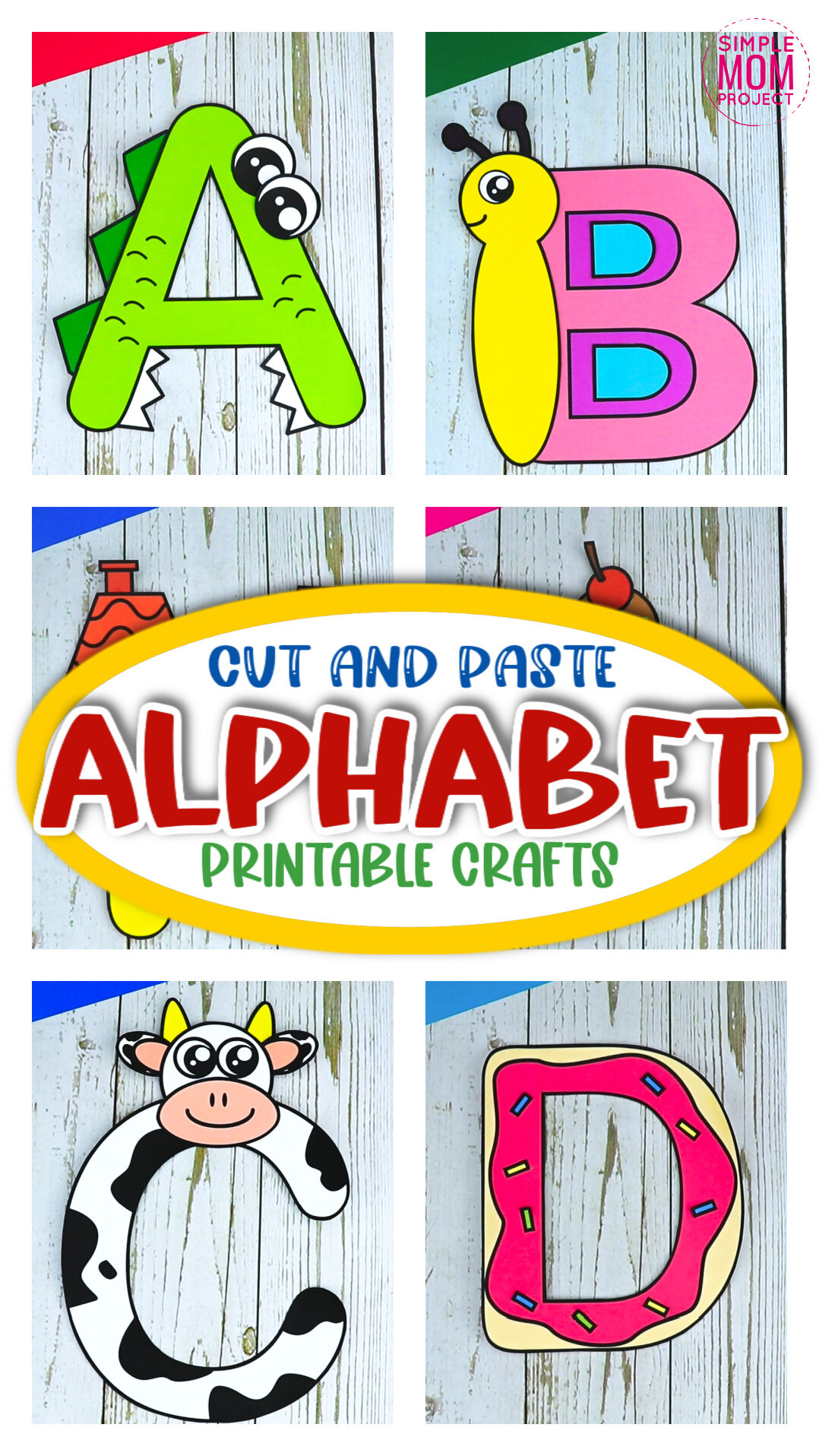 3. Preschool Bulletin Board Decoration
Don't let the bulletin board get dull and boring, help your teacher to re-decorate it using our free printable letter B craft template or the cut-and-paste butterfly craft template.
Take your time to enjoy coloring, cutting and gluing all the pieces together.
Use a double-sided tape to attach the finished letter B craft or butterfly craft to the bulletin board.
This lovely idea is perfect for the spring season or simply for craft and art projects.
4. Letter of the Week: Letter B
Making easy craft preschool projects has always been my child's favorite thing to do during the weekend.
Once you're done with this simple printable letter B for butterfly craft template, let's hop on to a new printable template!
B is also for bumble bees!
Have your child work on those scissor skills and color recognition with the use of our free printable bumble bee craft template.
Turn this lovely bumble bee craft into a cute puppet character.
Simply glue the finished bumble bee craft onto a small paper lunch bag and let your child use their imagination in a pretend-play activity.
Need more paper bag puppet characters?
Get one, two or all of the printable templates in this easy cut-and-paste bug craft now.
There are a lot of amazing ideas in making this free printable letter B craft template with your kids.
We love being part of your craft preschool activities!
Letter B Craft Supplies Needed
Printable Letter B Template (FOUND AT THE BOTTOM)
Keep scrolling to get your very own letter b craft today and start with your little ones and their alphabet craft buddies today!
Letter B Craft Instructions
Excited to start crafting? Grab all the simple craft materials now!
Let your child pick which version of this easy printable letter B craft template they want to make first.
If your preschooler is familiar with using scissors, encourage them to cut out the letter B for butterfly craft.
Start gluing the thorax or body of the butterfly to the left side of the letter B.
Next, glue its little antennas on the head.
Lastly, glue the wings and your beautiful butterfly craft is finished!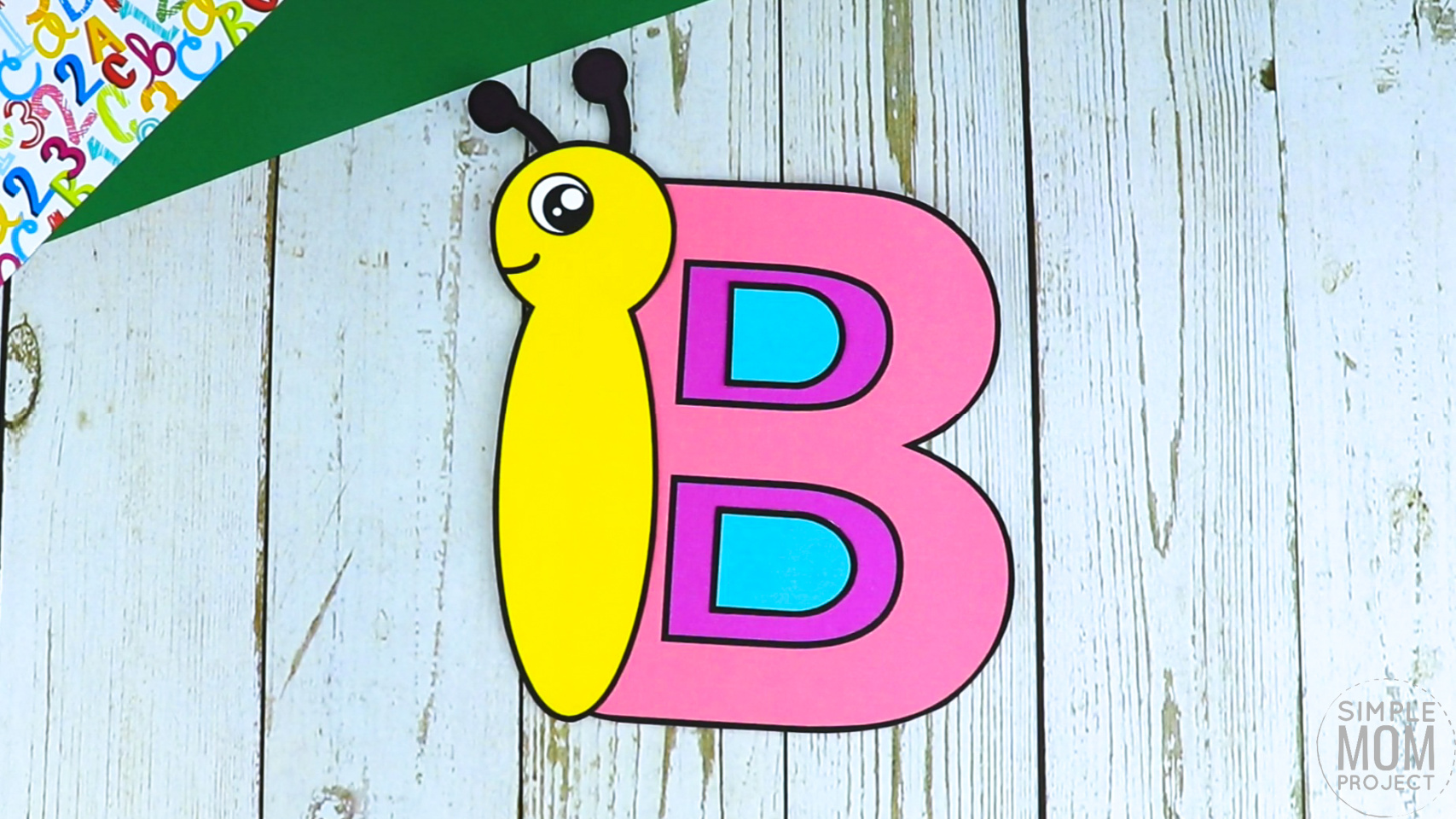 This easy cut-and-paste letter B craft is perfect to include in your alphabet learning.
More Options to Choose:
You can print the blank version and trace the cut outs on card stock paper for a sturdier letter b craft,
Print the letter b template in color for a simple and easy rainy day craft or,
Print the blank letter b template and use it as a fun coloring sheet activity and then glue the pieces of the letter b craft together.

Free Printable Letter B Craft Template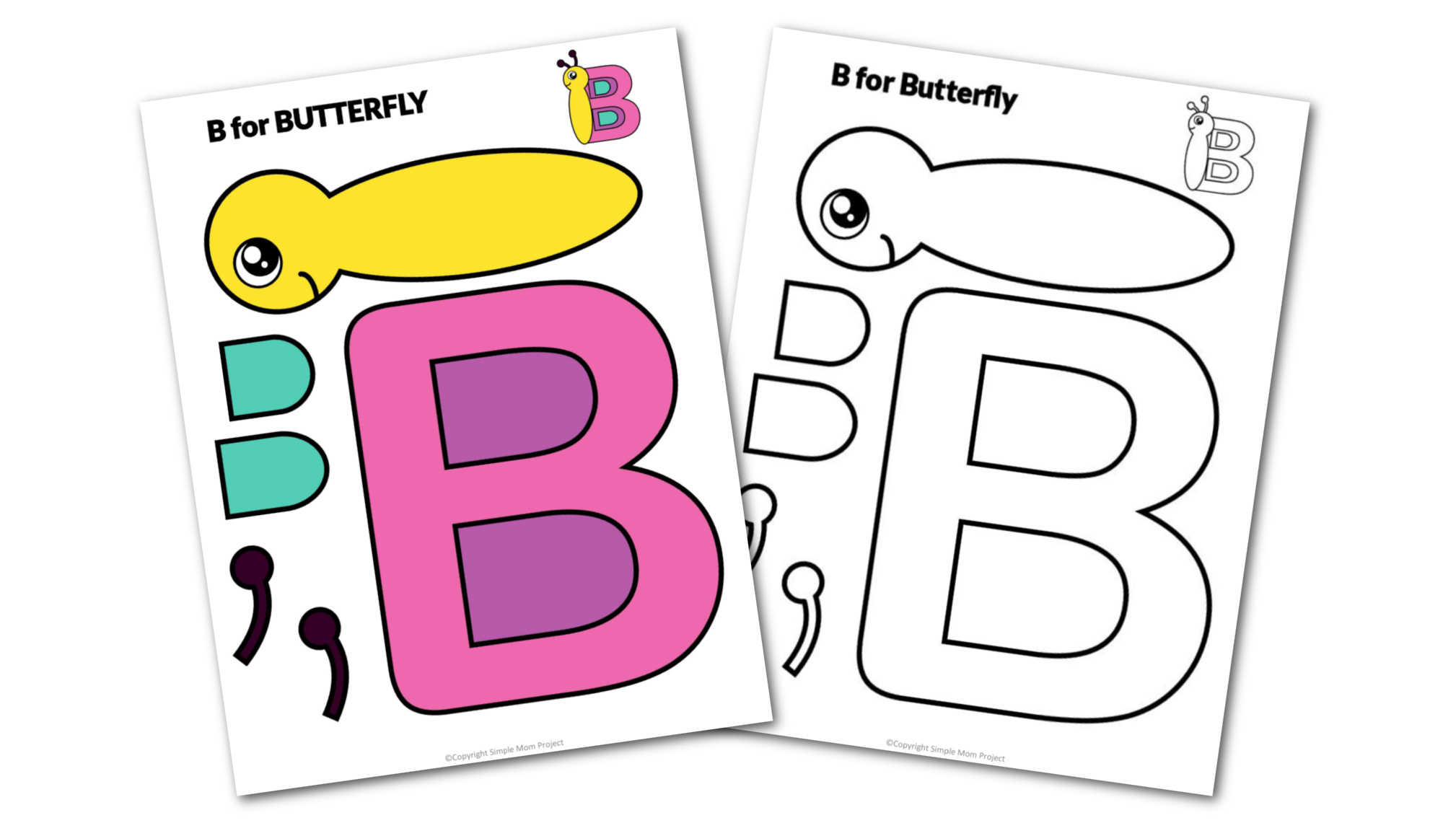 Keep your toddler, preschool and kindergarten busy with the help of our two free printable letter B for butterfly craft templates.
If your little one loves combining colors, choose the black and white letter B for butterfly template.
If your kids enjoy cutting and gluing the pieces, print out the colored version of letter B for butterfly craft.
Don't forget to share your learning plans in the comments.
Need more alphabet letters fun? Check out our packed list of alphabet for simple craft fun with your little ones.
When you have finished, be sure to share your creation on Simple Mom Project's Facebook Page and follow me on Pinterest!


Kaitlen D.
More Fun Alphabet Crafts