Spring is just around the corner and the weather is warming up! Birds are chirping everywhere and flowers start to blossom now.
Are your kids ready to make some simple spring and summer crafts?
This basic bird house template is the perfect starting point if you're looking for a fun activity that will keep your children busy during the spring season.
They will surely love this cute printable birdhouse template!
There are so many reasons to love springtime! Kids are full of energy to explore the environment and learn about nature.

*By the way, this post may contain affiliate links which means I may receive a small commission at no additional cost to you if an item is purchase through that link. For more information, click here.*
Free Printable Bird House Template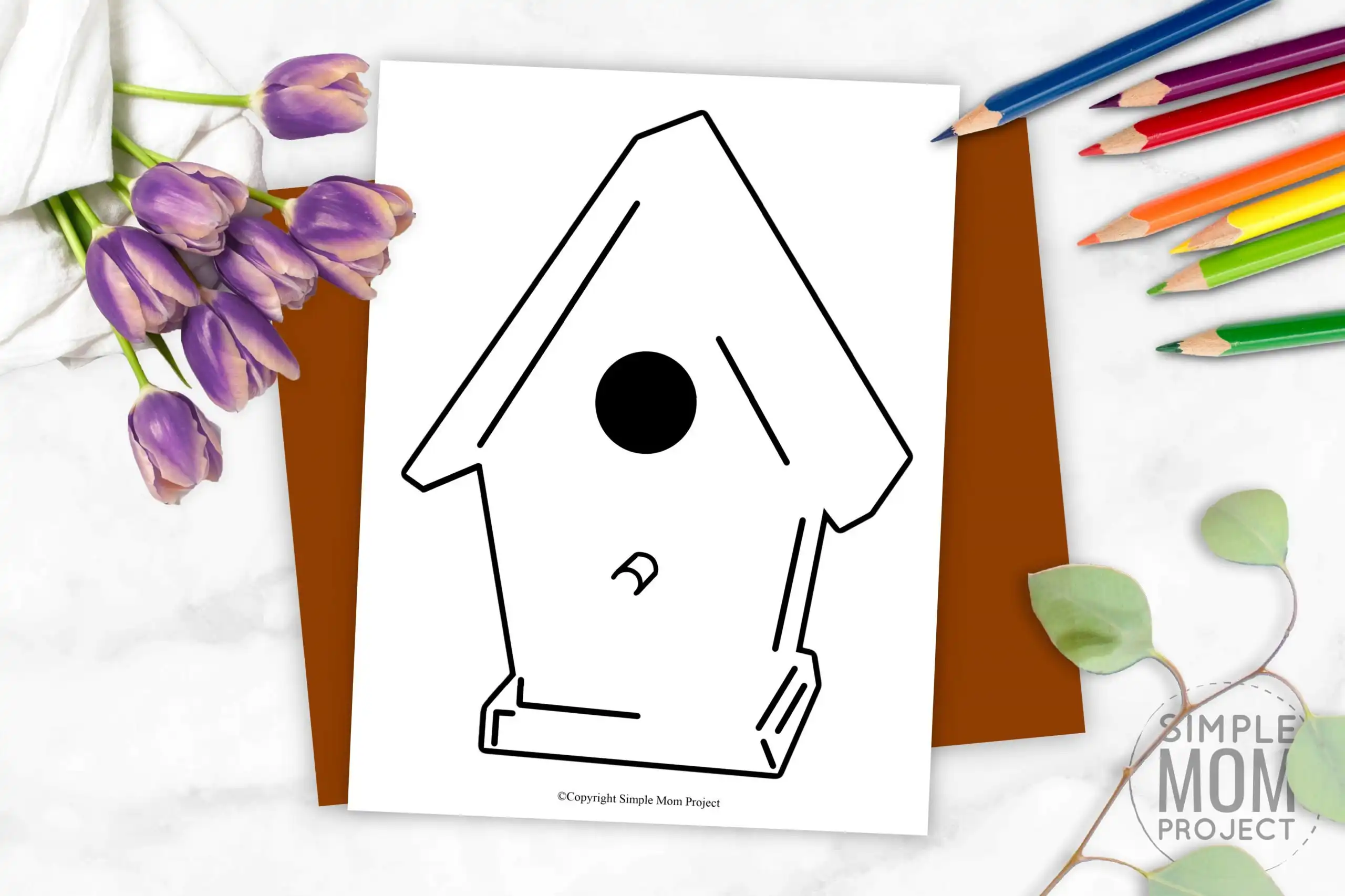 Bird House Template Materials Needed:
Printable Bird House Template (FOUND AT THE BOTTOM)
Make your child's finished bird house template a forever memory by laminating it!
We use this laminator and cannot express how much we love it! It is not only inexpensive, it is SO easy to use!
Your kids will love seeing how much you adore their art work when you laminate and display it for years to come!
Looking for more amazing spring and summer crafts ideas? Check out our Rainbow, Flower Pot and Watering Pail template.
Ideas for Bird House Template 
Here are the lists of coolest ideas we come up with on how this cute printable birdhouse template can influence your everyday life with your lovely children.
1. Simple Facts About Birds
Do you enjoy bird watching with your little ones in your backyard?
If so, we gathered some simple facts about birds that you might want to tell your children while relaxing.
Do you know what is the largest and smallest bird? Ostrich is the largest living bird and also lays the largest bird eggs!
While the bee hummingbird is the smallest living bird in the world that lays the smallest bird eggs which are pea-sized!
Did you know that there are over 10,000 different species of birds? Although birds can look completely different than each other, all birds have feathers and wings and a 'bill' or 'beak'
If your kids are fascinated with these beautiful birds, here are some of our favorite bird books that your children will love too!
2. Make a DIY Paper Bird House Craft
My kids and I always love easy paper crafts and we thought this simple DIY printable paper bird house would be a fun one to include in our crafty collections.
Cut out this printable bird house template and trace all the patterns on a paper. Help your little ones to assemble and glue together each piece.
This cute paper bird house craft can turn into a gift box by simply adding a fancy ribbon and glitters.
 Fill up your DIY bird house craft with candies or small rolled up papers with messages which is a perfect gift to any occasions.
Kids are surely having a blast making this DIY paper bird house gift box!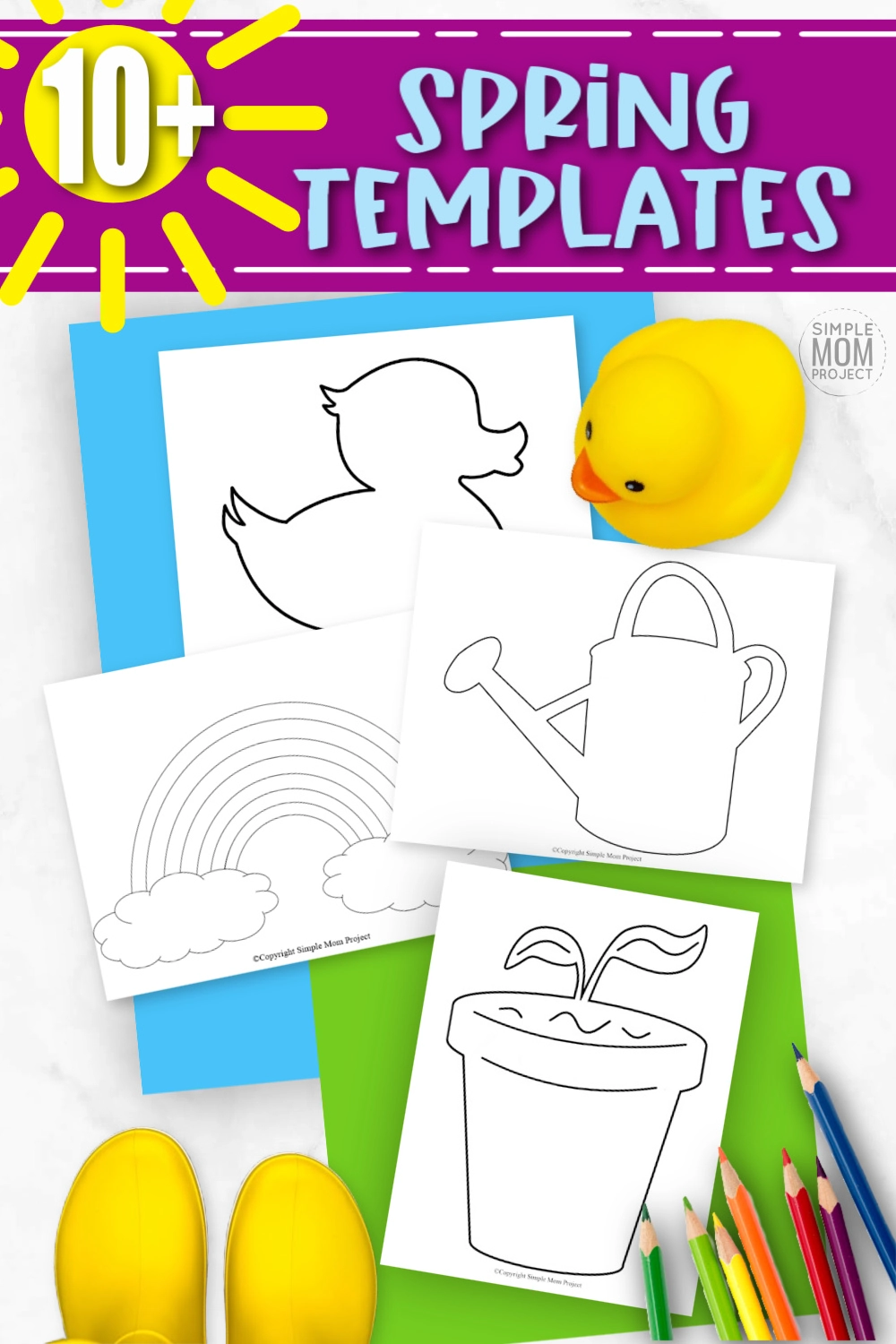 3. Build a Wooden Bird House
Want to attract more adorable birds to your backyard? Build your own simple wooden bird house that will provide shelter for these birds while they are nesting.
Carefully research all the proper materials needed and make your own wooden bird house a bird-friendly with the right entrance size.
This basic printable bird house will inspire your little ones to personalize the bird house you built by painting it with bright colors or any details they want.
Your children will definitely have a good time watching these cute birds flying and singing in your yard.

4. Fun Spring Activities for Kids
 Spring is the perfect time for your little ones to get out and get moving!
Once your kids are finished with this basic bird house template, encourage them to play outside.
Bird watching is a great activity that allows your kids to enjoy the environment.
Don't forget to pack a picnic lunch to give your family a change of scenery while watching all these beautiful birds singing.
We hope these brilliant ideas caught your attention. Enjoy making this basic printable bird house template with your family.

Printable Bird House Template: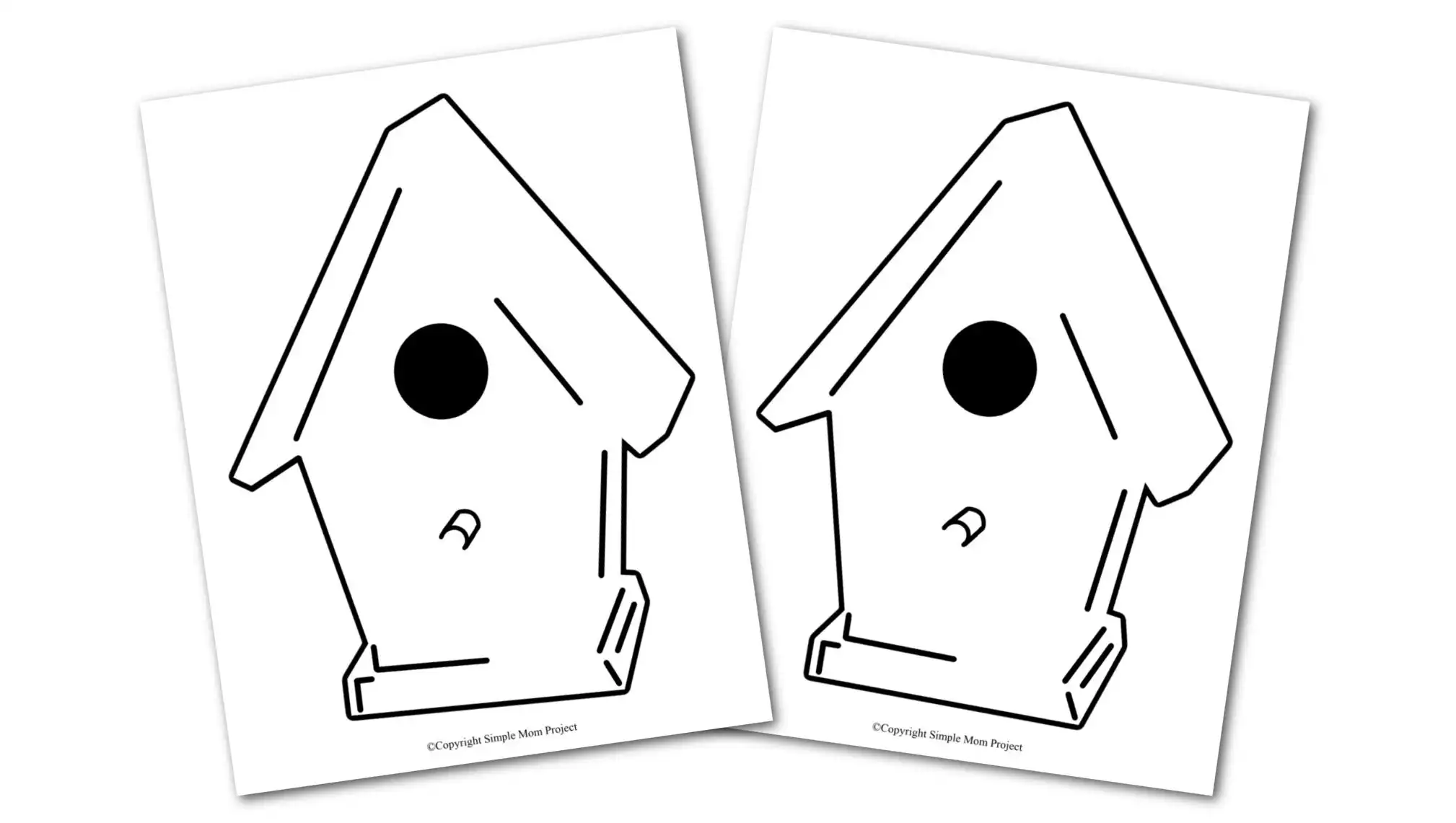 Let your kids decide however they want to design their cute printable bird house template.
This will encourage them to be more creative as well as exploring the natural environment.
Make sure to comment down all your amazing experiences in using this easy bird house template with your little ones.
When you have finished, be sure to share your creation on Simple Mom Project's Facebook Page and follow me on Pinterest!

Kaitlen D.
More Fun Spring and Summer Template