Next time you and your little one goes on a picnic, even to the living room, you may consider using a fun basket! My daughters adore when we go out of our way to change our day to day routine.
You can even tuck these cute basket templates inside.
Before you start eating, take an inventory of things inside. Is there fruit? Perhaps a sandwich? Draw those on your new basket template!
If you need more ideas on how to use this basket template, keep reading!
This fun template is perfect for creating colorful baskets with your little ones.
*By the way, this post may contain affiliate links which means I may receive a small commission at no additional cost to you if an item is purchase through that link. For more information, click here.*
Free Printable Basket Template for Picnics and Fruit
There are so many great ways to enjoy these baskets. Keep scrolling to get your own basket template for crafting and play.
Ways to Enjoy your Basket Template Printable
1. ABC & 123 Practice:
Letter and number recognition are important skills for preschool learners to master.
Use the apple template printable I created here to make apples with alphabet letters or numbers 1-10.
You can also do the same with our grape templates.
Then, place the apple in the basket and have your little learner pull out "B" or "5" for a special fruity treat.
Alternatively, you could place the eggs around the room and ask children to find the letter "D" or the number "2" and put it in the basket. It's a fun spring themed way to practice.
For toddlers, consider coloring the apple templates in solid primary colors for practice recognizing colors.
For kindergarten and first grade, write CVC words, sight words, or simple math equations (2+2) on the eggs.
2. Creative Writing
This basket template would also be perfect for an spring themed writing prompt. Have kindergartners draw a picture of what would be inside their perfect fruit basket. Then, on lined paper, have each child write a few sentences about what would be in their basket and why.
For older children, you could prompt them to write an spring themed story starting with the words "When I fill my basket, this is what I filled it with…" Focus on using story elements like setting, characters, and resolution. It's a fun way to practice early writing skills with young learners.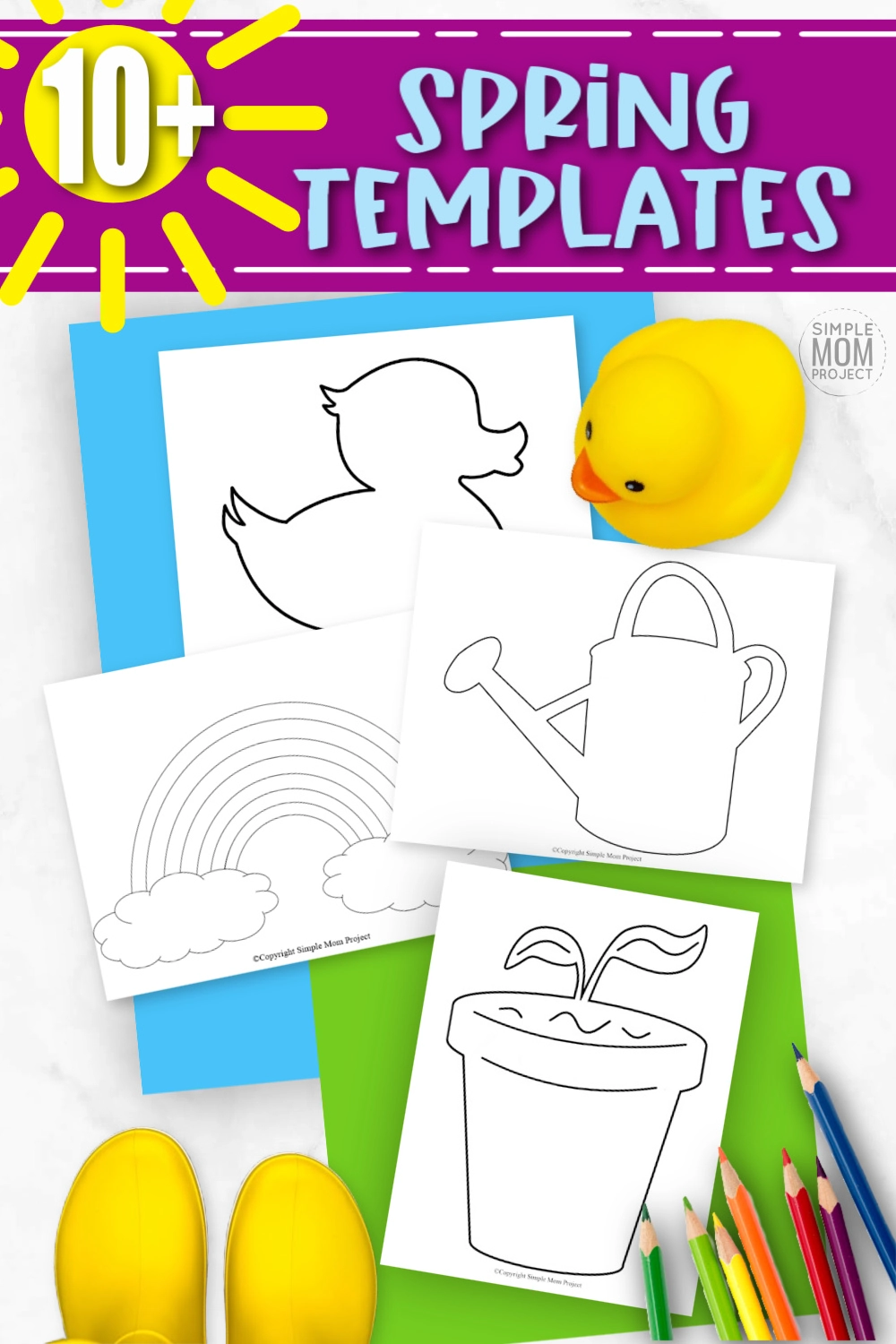 3. Wikki Stix Basket
Have you heard about wikki stix yet? My kids think they're pretty awesome.
We learned about them from an OT (Occupational Therapist) friend. OTs use them to build finger muscles and fine motor control.
So how can you use wikki stix with this fruit basket template?
Well, wikki stix are basically string covered in wax which makes them manipulative and sort of sticky.
They're great for making shapes and what could be more perfect for decorating a basket! Just give your little learner a box of wikki stix and let them have fun covering their basket in waxy twine for a 3D colorful basket.
Basket Template Materials Needed:
Printable Basket Template (FOUND AT THE BOTTOM)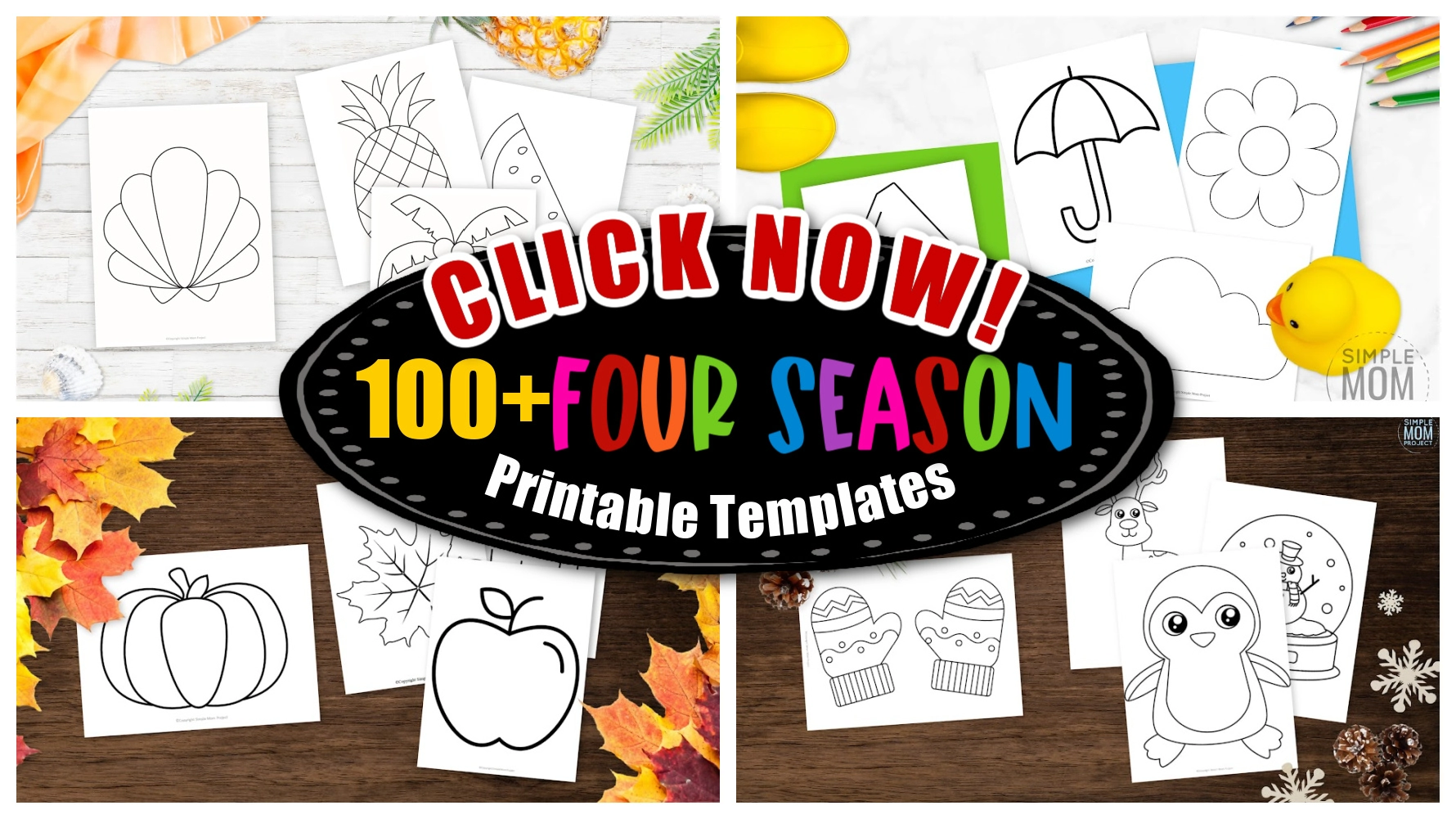 Make your child's finished basket craft a forever memory by laminating it!
We use this laminator and cannot express how much we love it! It is not only inexpensive, it is SO easy to use!
Your kids will love seeing how much you adore their art work when you laminate and display it for years to come!
To print your basket template, turn the printer on, click on the basket and then click print.
To prevent Copyright infringement, you will see our watermark inserted on all of our images. This will NOT be included in your download.
Printable Fruit Basket Template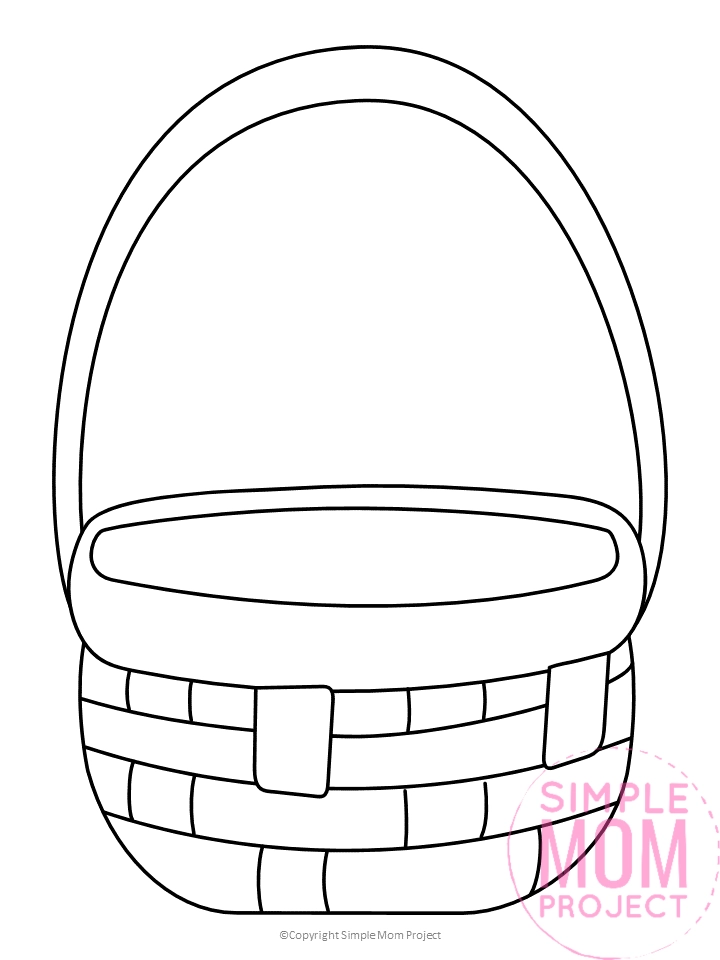 I hope you enjoy creating art and learning with these easy basket printables as much as we have. Don't forget to share your creative projects in the comments.
When you have finished, be sure to share your creation on Simple Mom Project's Facebook Page and follow me on Pinterest!

Kaitlen D.
More Fun Spring Templates: