These adorable BEE templates are the perfect way to enjoy coloring time with your preschool kids.
These paper cut out craft ideas can serve as part of a craft project or a printable coloring page for preschool kids.
These bee templates for kids will provide you with something cute to use as a free printable bee template during your next bee craft or coloring activity with kids.
Whether you're bored and stuck at home looking for ways to keep the kids busy or you want to use this as part of your homeschool bee life education, we're confident that your preschool kids will have so much fun using these bee coloring pages.
Whether you are looking for a simple, cute honey bee coloring page for your preschool or a cartoon bumble bee template for your next bee craft, both of these bee printables are sure winners!
Turn on your printer, click one or both of them and have an un-bee-lieveable time!
Happy crafting!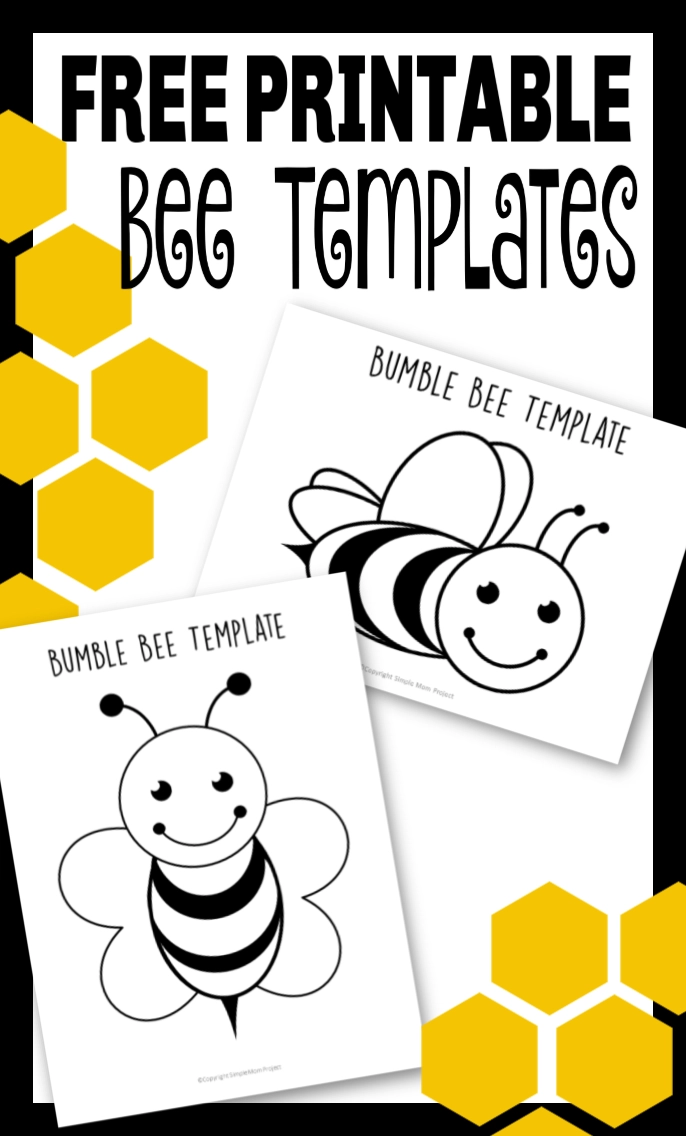 FREE Printable Bumble Bee Templates
Ideas for Free Printable Bee Templates:
There are many ideas we have for using these free printable bee templates, but we wanted to share just a few to give you a creative list of cute free printable activity ideas.
Learn About Bees
Many bees are disappearing in the world, and that's sad. We need bees for a lot of things in our world, such as growing food.
You can share some facts about bees, and perhaps start a flower garden when your kids are done with their bee coloring pages.
Many flowers can attract the bees to that you can do your part to help save the bees.
Learning about ways you can save the bees, and starting a flower growing project indoors or outdoors is an excellent way to add on to this bee template free printable for kids.
Your preschoolers will be curious about the honey bee and the benefit of bees in our environment.
Read Some Bee Books
You can purchase some educational and fun bee books to read with your preschool kids as you work to color these free bumble bee, and honey bee printable coloring pages. I Am a Bee: A Book About Bees for Kids is a fun children's book that showcases the importance of bees in a fun-filled way.
We also found this National Geographic Kids book, Explore My World: Honey Bees, that will help your preschool kids enjoy learning more about bees.
The key to reading bee books is to find children's books that will keep your kids engaged and excited about learning more and helping bees.
These bee template coloring pages can give you a way to increase excitement and curiosity for bees.
Just remember to help your kids understand that we shouldn't ever touch bees as they can accidentally sting us.
Lastly, you can use the bumble bee cutouts as part of your bee craft projects with kids.
I know that these would look adorable glued to a small brown paper bag for a fun puppet show with kids.
The options of how you can use this simple coloring activity with your preschooler are endless, just download your bee template today and start enjoying some quality time together during your next crafts and coloring session.
Printable Bumble Bee Templates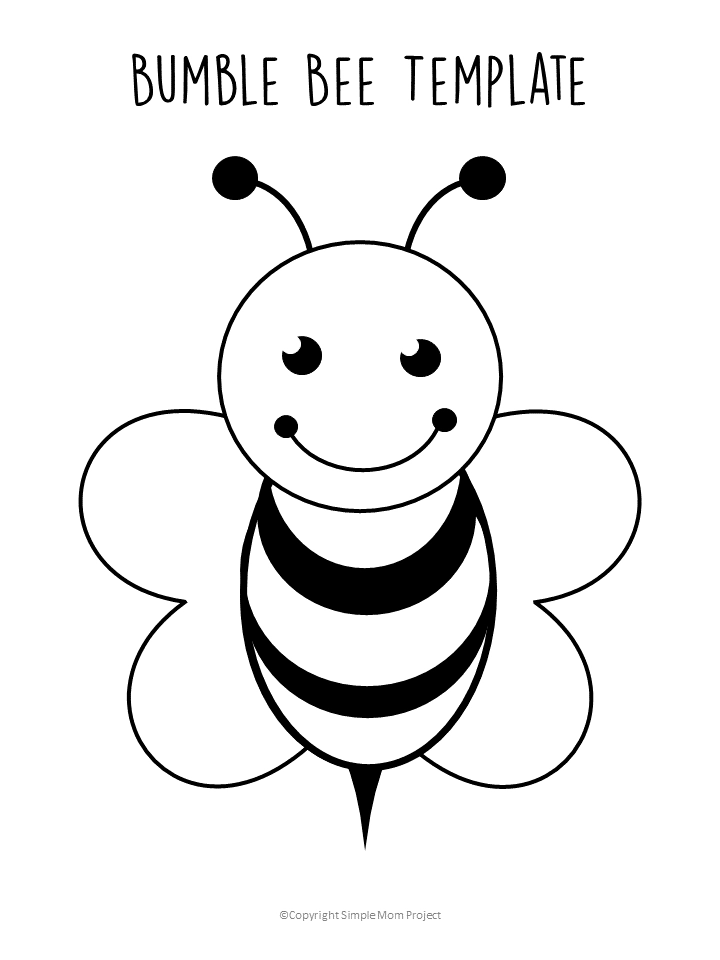 FREE CARTOON BEE TEMPLATE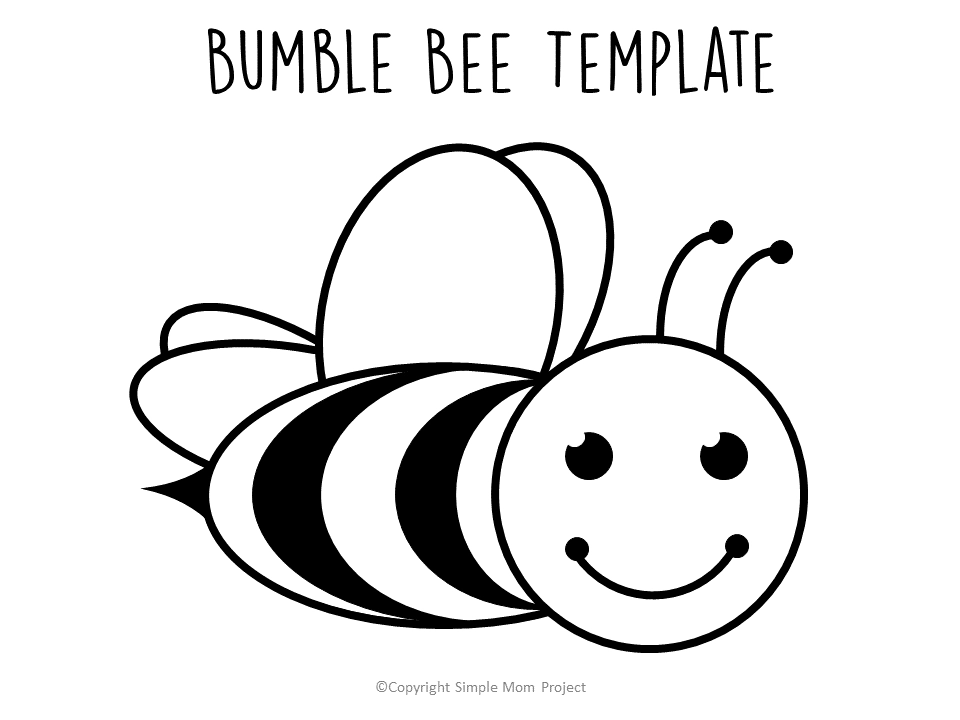 FREE PRINTABLE BEE TEMPLATE
When you have finished with your bee craft, be sure to share your bee-utiful creation on Simple Mom Project's Facebook Page and follow me on Pinterest!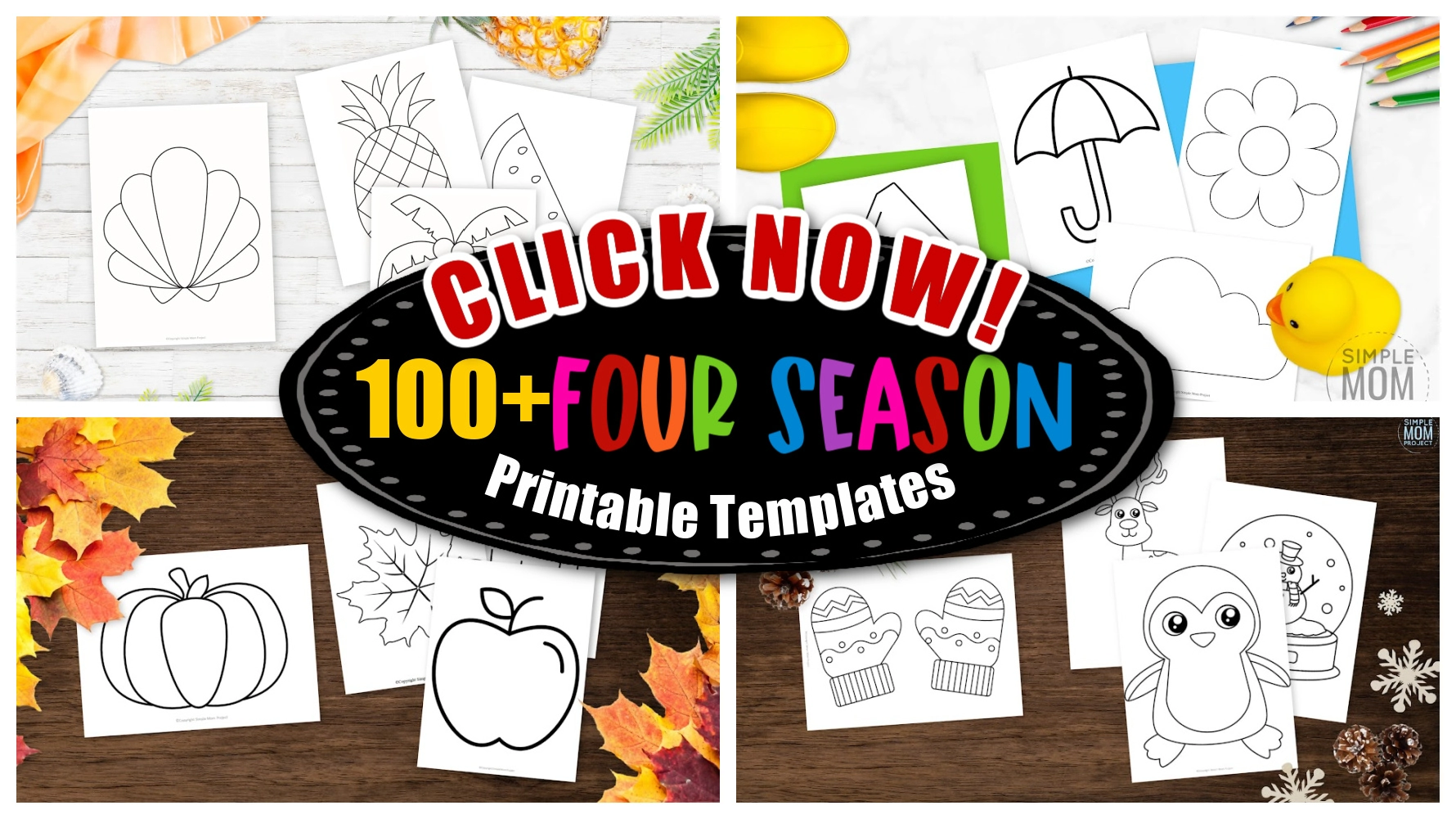 Kaitlen D.
More Spring Crafts for Kids: