While you and your family are enjoying nature during spring and summer months, you will see a lot of bugs and insects around.
Bumble bee caught my little one's attention as it kept flying from flower to flower.
This simple printable bumble bee template will inspire your child to create different crafts out of recycled materials you probably have inside your home – such as popsicle sticks, paper plates, toilet paper rolls, paper cups and more!
It's also a great way to let your preschooler work on their scissor skills, color recognition and creativity.
Follow the simple instructions below or watch the easy step-by-step tutorial video.


Need more crafty fun? Check out our Heart Bee and Ant craft.
 T
hey are perfect for those days when staying indoors is the only thing your family can do!
*By the way, this post may contain affiliate links which means I may receive a small commission at no additional cost to you if an item is purchase through that link. For more information, click here.*
Free Printable Cut and Paste Bumble Bee Craft
Ideas for Easy Preschool Paper Bumble Bee Craft
Don't miss out the chance to include this free printable bumble bee craft template in your daily life with the kids.
1. Fascinating Bumble Bee Facts
This preschool printable bumble bee craft template is perfect for children who love to explore the world of bees.
Did you know that bumble bees have five eyes?
Two compound eyes and three smaller ones on top of their head.
Did you know that male bumble bees don't have a stinger?
Only the queen or worker bumble bees have sting and they aren't very aggressive unless they feel threatened or if you disturbed their beehive.
2. Storytime is Fun
Reading books to your little one helps them to become creative since listening to the stories will make them imagine how the characters look like, the places and plot.
If you're trying to find children's books about bees, we suggest the following:


3. Easy Paper Plate Bee Craft
A simple craft can be a fun way for your children to practice their fine motor skills.
Making a paper plate bumble bee craft will allow your preschooler for kindergarten to develop their talents in creating DIY crafts.
Grab a paper plate and have your child paint it yellow.
Use a black marker to draw the bee's eyes or attach some googly eyes.
Glue the cut out thin long strips from a black construction paper on the paper plate.
Finish it off by drawing a cute smile onto your bumble bee's face.
Now, your little one has their own lovely bumble bee craft they can play with.
4. Letter B is for Bumble Bee
Let's include this fun printable bumble bee craft template in your children's lesson plan as they learn how to write the uppercase and lowercase letter B.
Print some traceable letter B worksheets or make a connect-the-dots letter Bb for your little learner.
This simple activity will strengthen your child's hand muscles and help them learn how to hold a pencil properly.
Once your child is done with the worksheet, pin it together with the finished bumble bee craft template on their learning board.
These are just a few ideas of how amazing this free printable bumble bee craft template if you will maximize the use of it together with your adorable crafty kids.


Bumble Bee Craft Supplies Needed
Printable Bumble Bee Template (FOUND AT THE BOTTOM)
Keep scrolling to get your very own bumble bee craft today and start with your little ones and their bumble bee craft buddies today!
Bumble Bee Craft Instructions
Let's start crafting and take out all the recycled craft materials because we're going to have a lot of fun!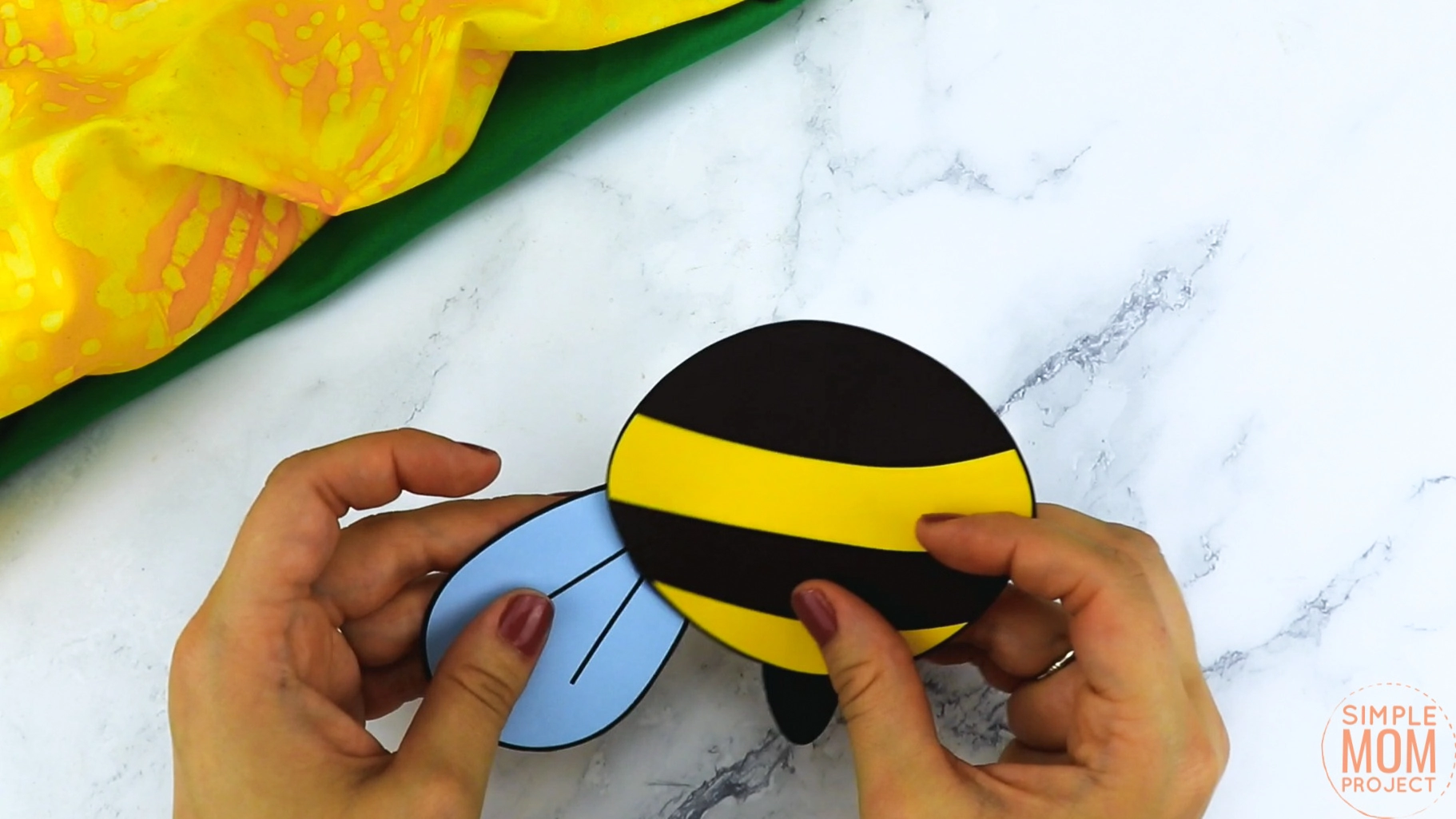 Click download and print which simple printable bumble bee craft template your little one wants to do first then cut it out into individual sections.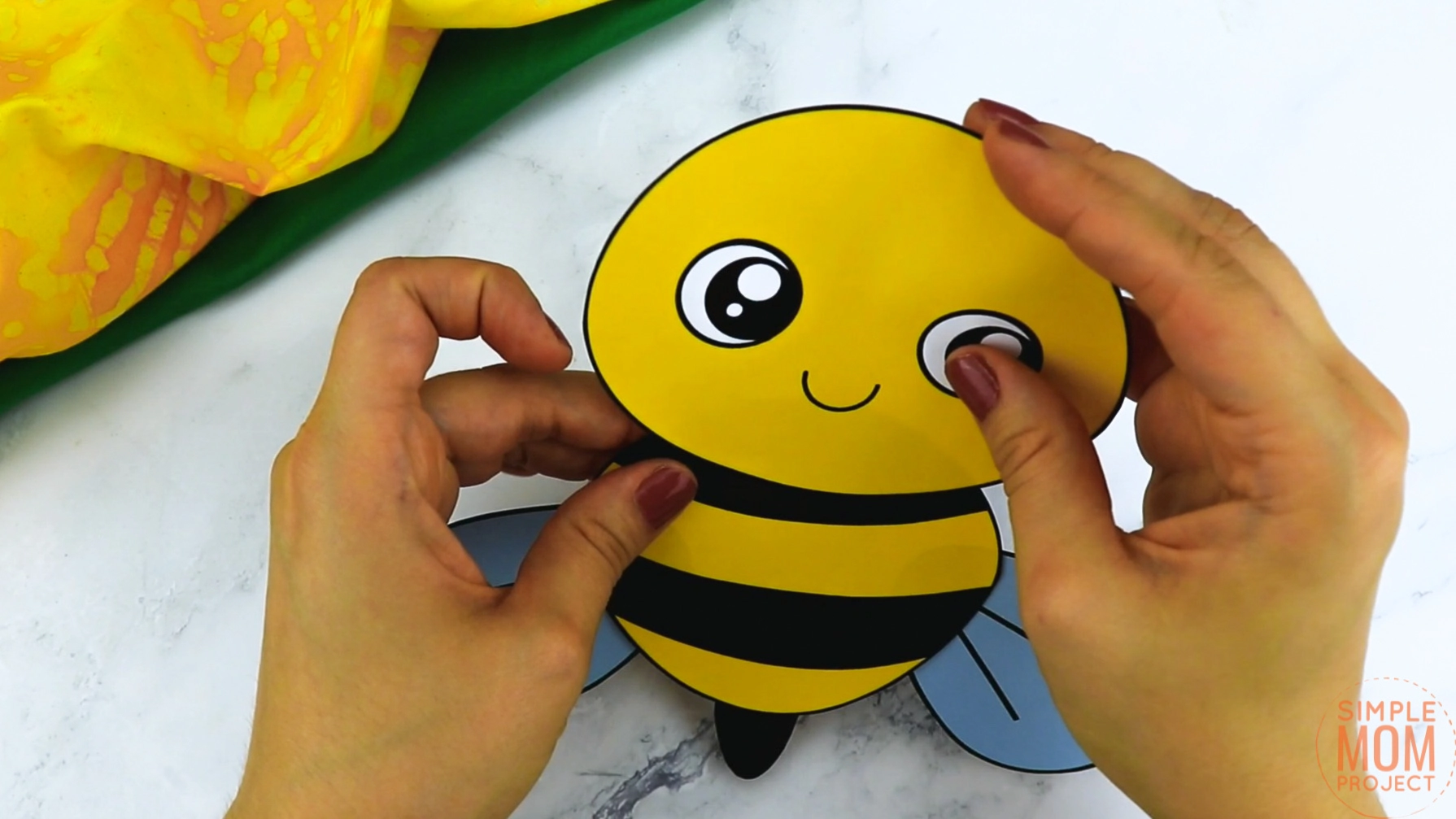 Start gluing the two bumble bee's wings to either side of the body.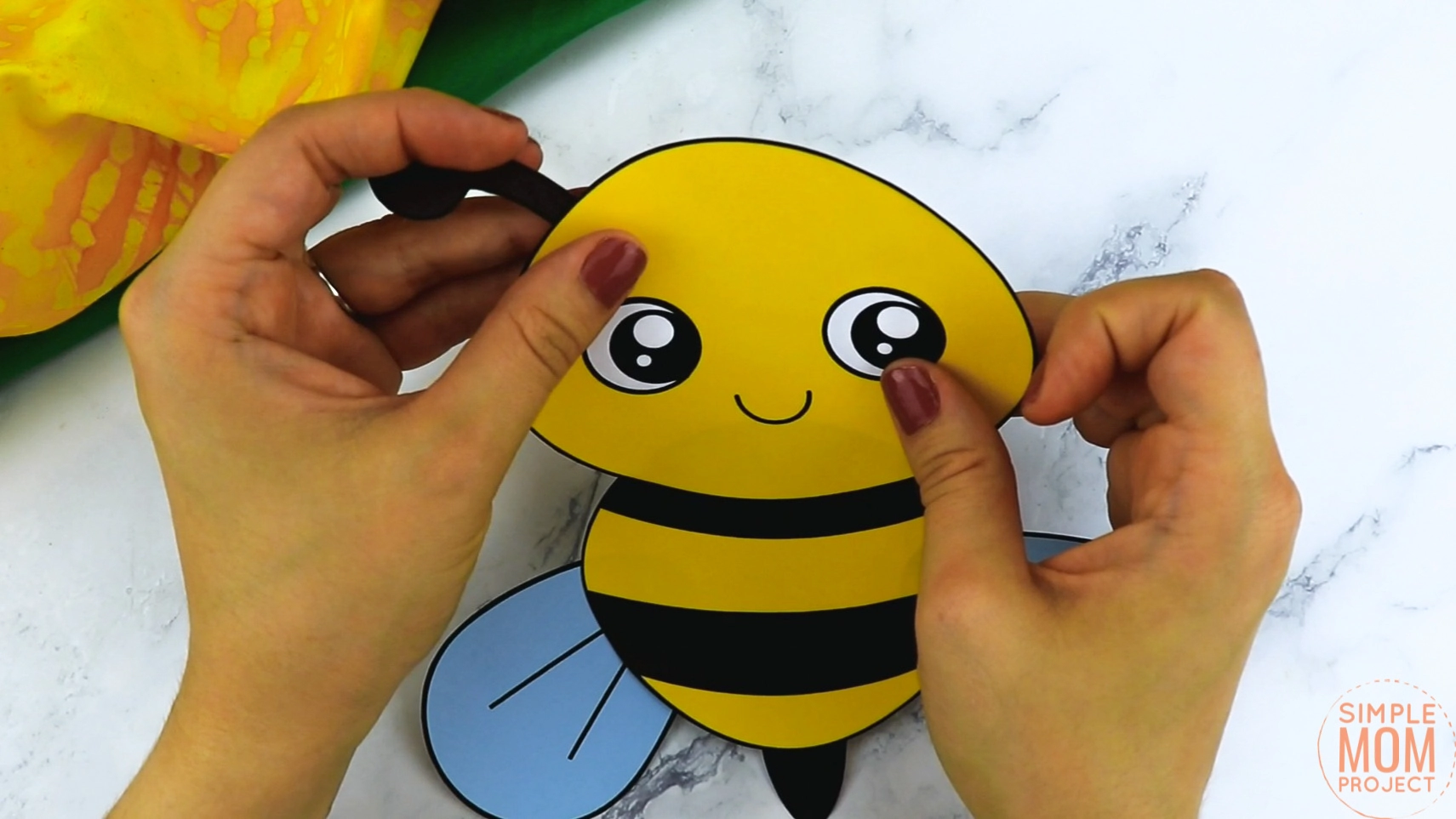 Then, glue the bee's head and body together.
Lastly, attach the bee's antenna on top of its head.
Let your toddler or preschooler play with this cute little bumble bee craft.
More Options to Choose:
You can print the blank version and trace the cut outs on card stock paper for a sturdier bumble bee craft,
Print the bumble bee template in color for a simple and easy rainy day craft or,
Print the blank bumble bee template and use it as a fun coloring sheet activity and then glue the pieces of the bumble bee craft together.
Free Printable Bumble Bee Craft Template
Searching for some exciting and fun craft activity during rainy days? We got you!
This free printable bumble bee craft template comes with two incredible versions.
We have the basic black and white bumble bee drawing where your child can color it first and the colored bumble bee template if your little one wants to directly proceed on cutting and pasting it together.
Don't forget to share your learning plans in the comments.
Need more insect and bug fun? Check out our packed list of insects and bugs for simple craft fun with your little ones.  
When you have finished, be sure to share your creation on Simple Mom Project's Facebook Page and follow me on Pinterest!

Kaitlen D.
More Exciting Bug Crafts