If you and your little kids enjoy listening and singing the nursery rhyme "Five Little Ducks," this easy printable duck craft template is perfect for you!
Making this craft activity will help the children improve their scissors skills, color recognition, focus and creativity.
Cut out the duck craft and use it for DIY projects, crafts, stencils, coloring worksheets and lesson plans.
If you're throwing a party this weekend, use our free printable duck craft template as your invitation cards.
Keep scrolling down to see the step-by-step instructions, tutorial video and templates for the free printable duck craft.


Need more crafty fun? Check out our Letter D, Umbrella and Frog craft.
 T
hey are perfect for those days when staying indoors is the only thing your family can do!
*By the way, this post may contain affiliate links which means I may receive a small commission at no additional cost to you if an item is purchase through that link. For more information, click here.*
Free Printable Cut and Paste Duck Craft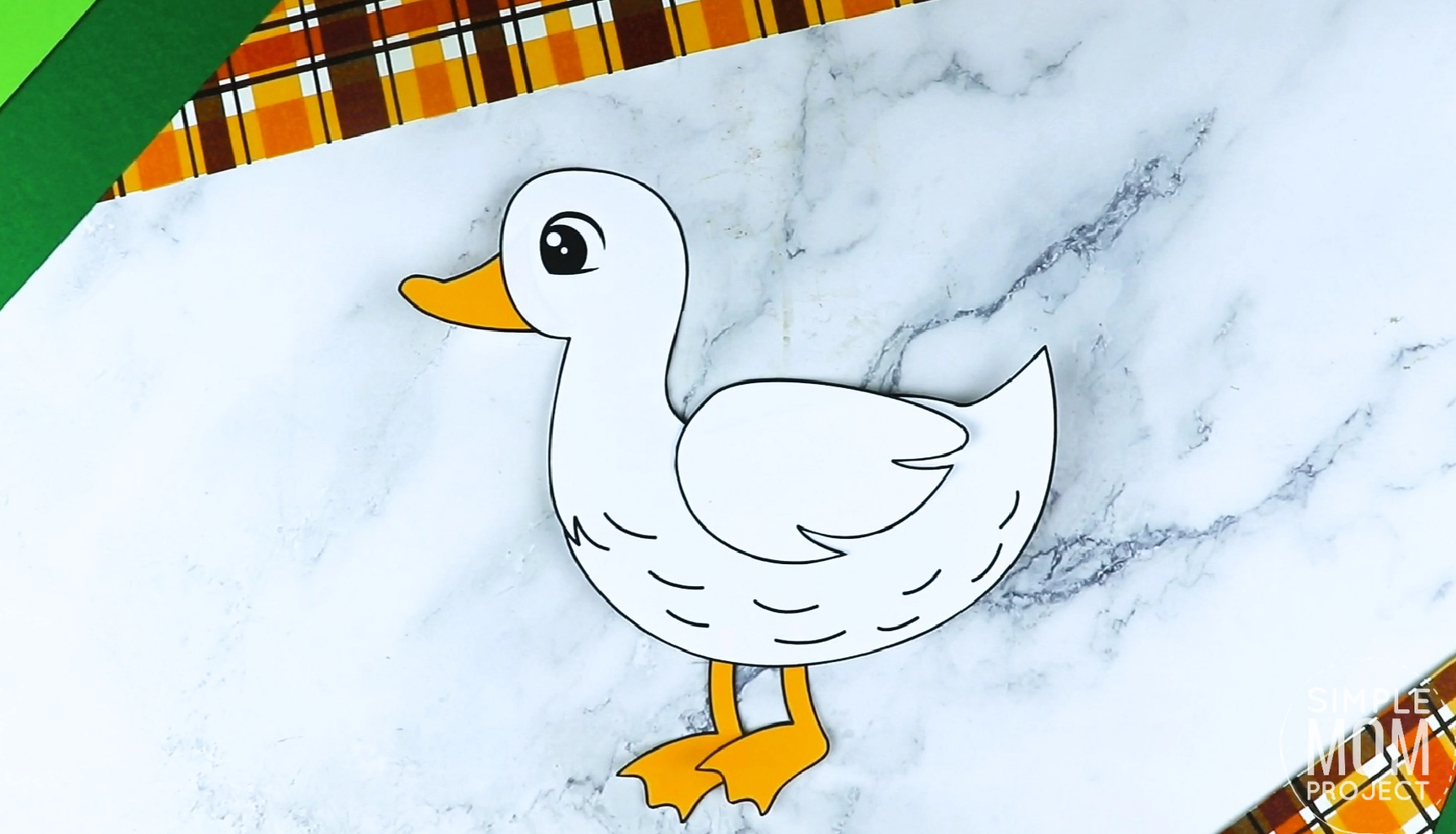 Ideas for Easy Preschool Paper Duck Craft
We list down a few great craft ideas on how to maximize the use of this free printable little duckling craft template in your daily life with the kids.
1. Favorite Children's Books
Reading as often as possible helps children to get to know the language, words and sounds.
It's also a great way to motivate young children how to start a good conversation and strengthen the parent-child relationship.
Enjoy one of these books with your child and share experiences afterwards, like asking them if they have already seen baby ducks swimming in the pond or lake.
2. Letter Recognition
If your kids are into letter of the week craft activities, this free printable duck craft template is the perfect for learning the letter D!
Place a printed capital letter D and lowercase letter d on the lesson board next to your finished duck craft, to help the kids distinguish the difference.
To enhance your child's writing skills, be sure to give them tracing uppercase and lowercase letter D worksheets.
You can think of a lot of words that begin with the letter D, but here are the fun kids' crafts they can make while learning the alphabet.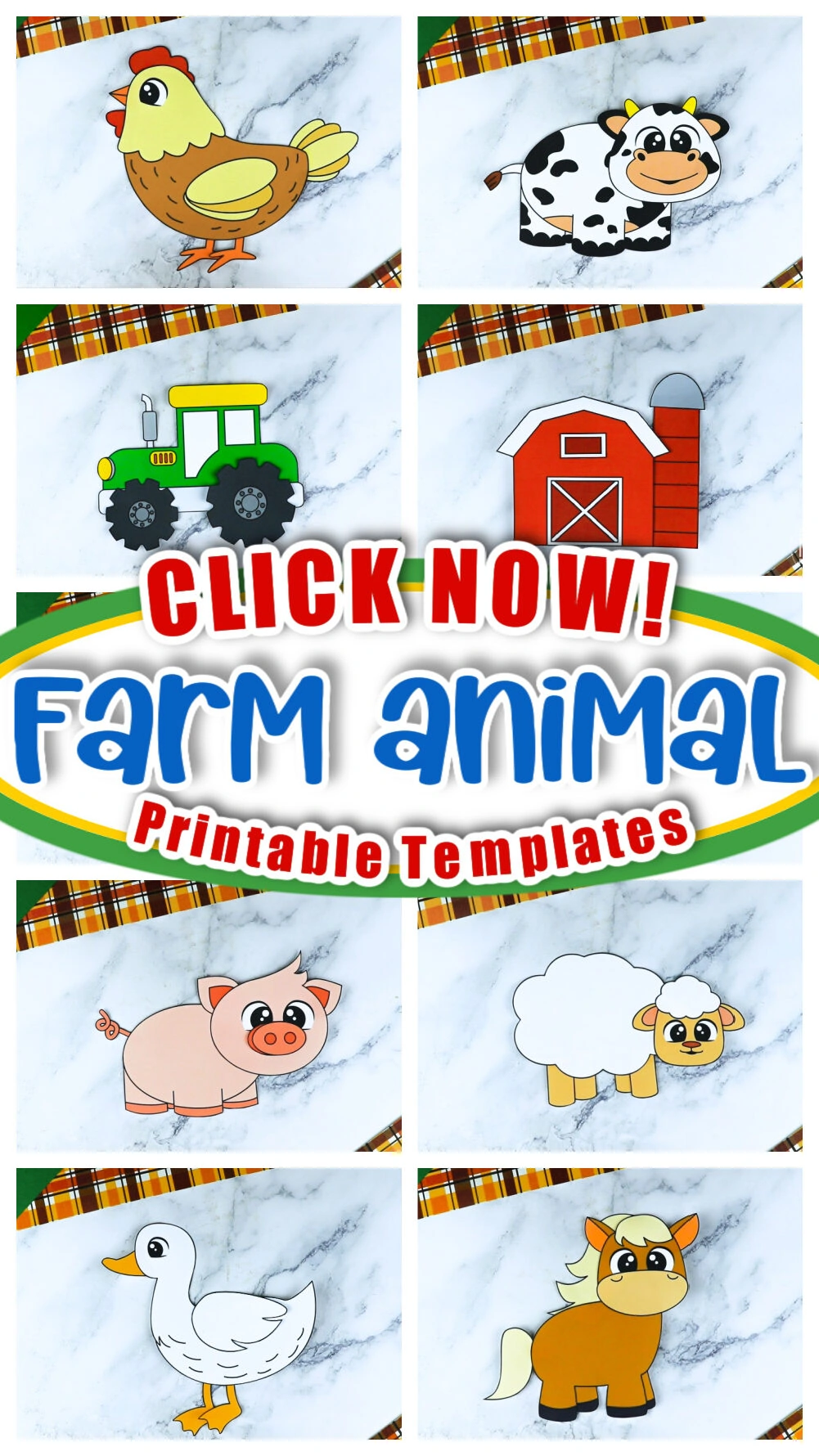 3. Cute DIY Duck Crafts
This easy cut-and-paste duck craft activity will help your child to focus on details while being relaxed.
Hence, we came up with making other DIY duck crafts using recycled or common materials.
Let's create a handprint duck craft! First, trace your child's hand onto a yellow paper or yellow craft foam then cut it out.
Draw the head, feathers, beak and feet on a yellow or orange paper and cut out all the pieces.
Now, glue the duck's head to the thumb of the handprint and the other pieces into place. 
Glue the googly eyes for a goofy look or add real feathers.
You may also want to create a pond for your little ducklings, have your child paint the paper plate blue and attach some cotton balls on top of the plate for the clouds.
4. Creative Spring Decoration
No matter the season, it is always the perfect time to make this free printable duck craft template and decorate your humble home!
Have your child enjoy the process of coloring, cutting and gluing the craft pieces.
What's cool about the cute duck craft is, you can turn it into duckling garlands, bulletin board background designs, wall or study table décor.
When your little guy is finished with the craft, you can frame and hang it up in your living room for the visitors and guests to see.
This amazing idea will help boost your child's creativity and self-esteem!
For more beautiful decoration crafts to hang up in your home, try these:
There are a lot of marvelous ideas in making this easy printable duck craft template with your kids.
We are always happy to be part of your lesson plans, art and craft activities.


Duck Craft Supplies Needed
Keep scrolling to get your very own duck craft today and start with your little ones and their farm animal craft buddies today!
Duck Craft Instructions
This duck paper craft is one of the most fun activities to do during the rainy day.
Download and print the simple printable duck craft template on a white construction paper.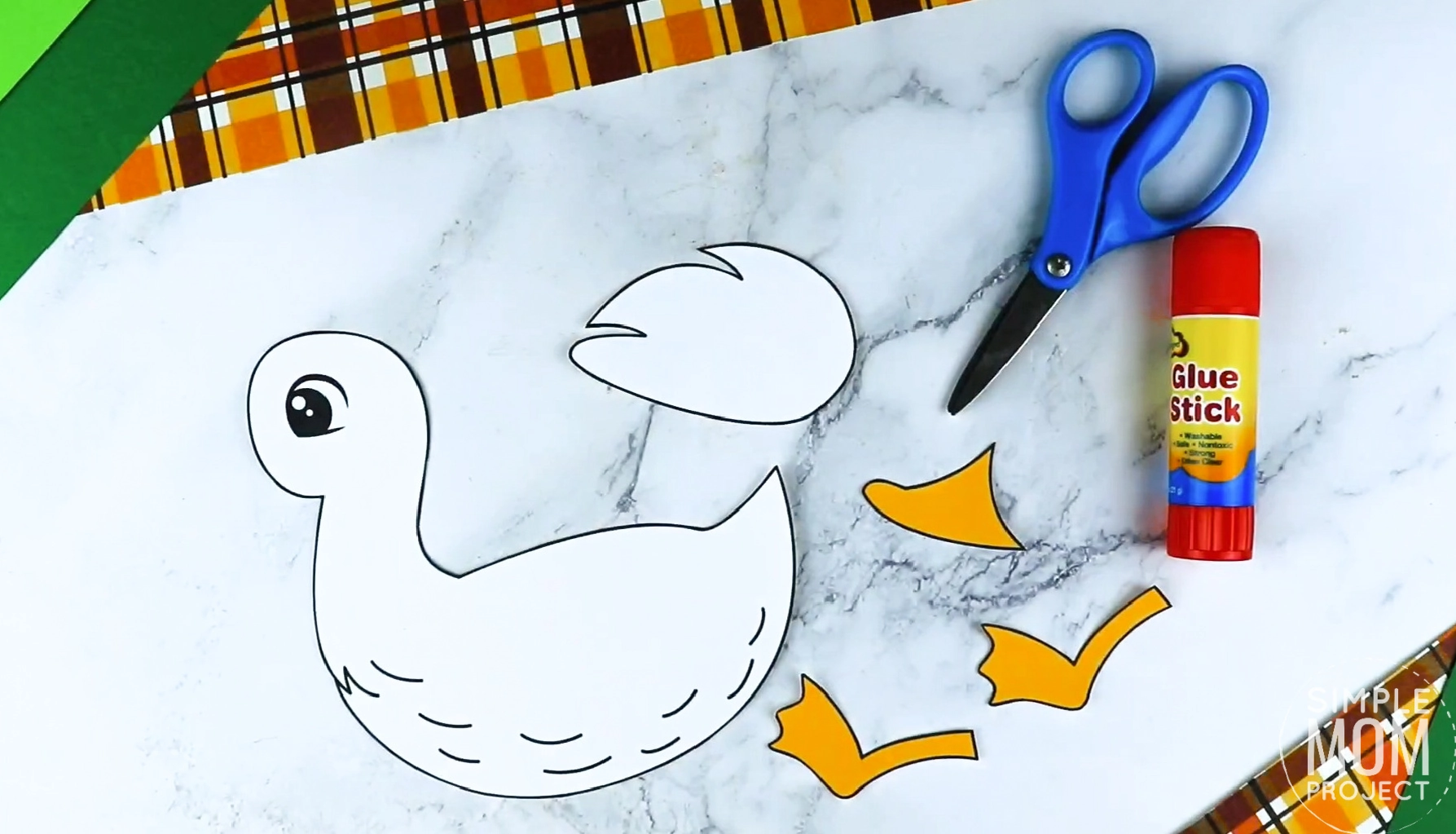 Help your preschool children to cut the little ducks' parts out from the printable template.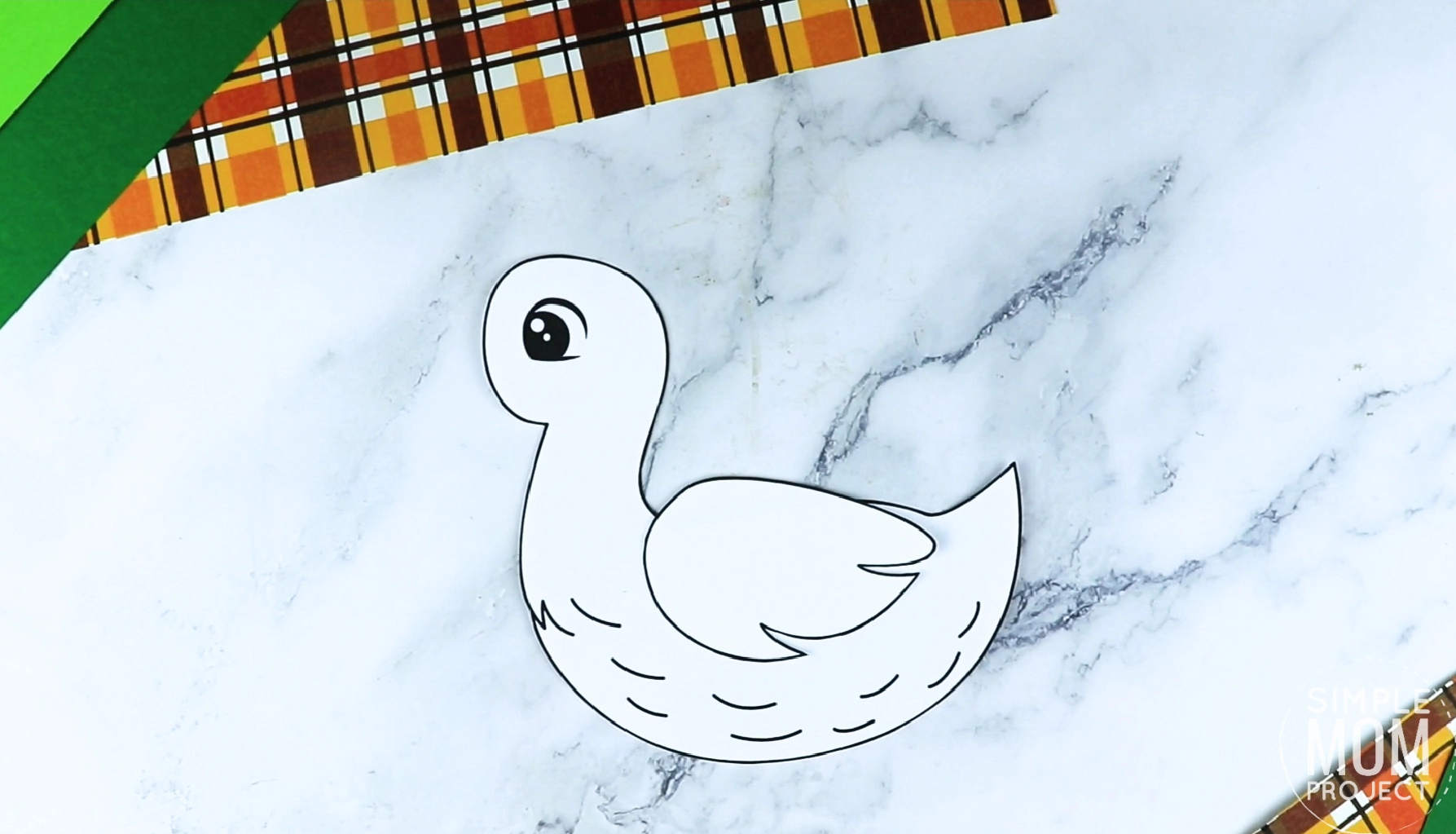 Using a glue stick, attach the duck wings onto the body.
Finished it off by gluing the beak and little feet.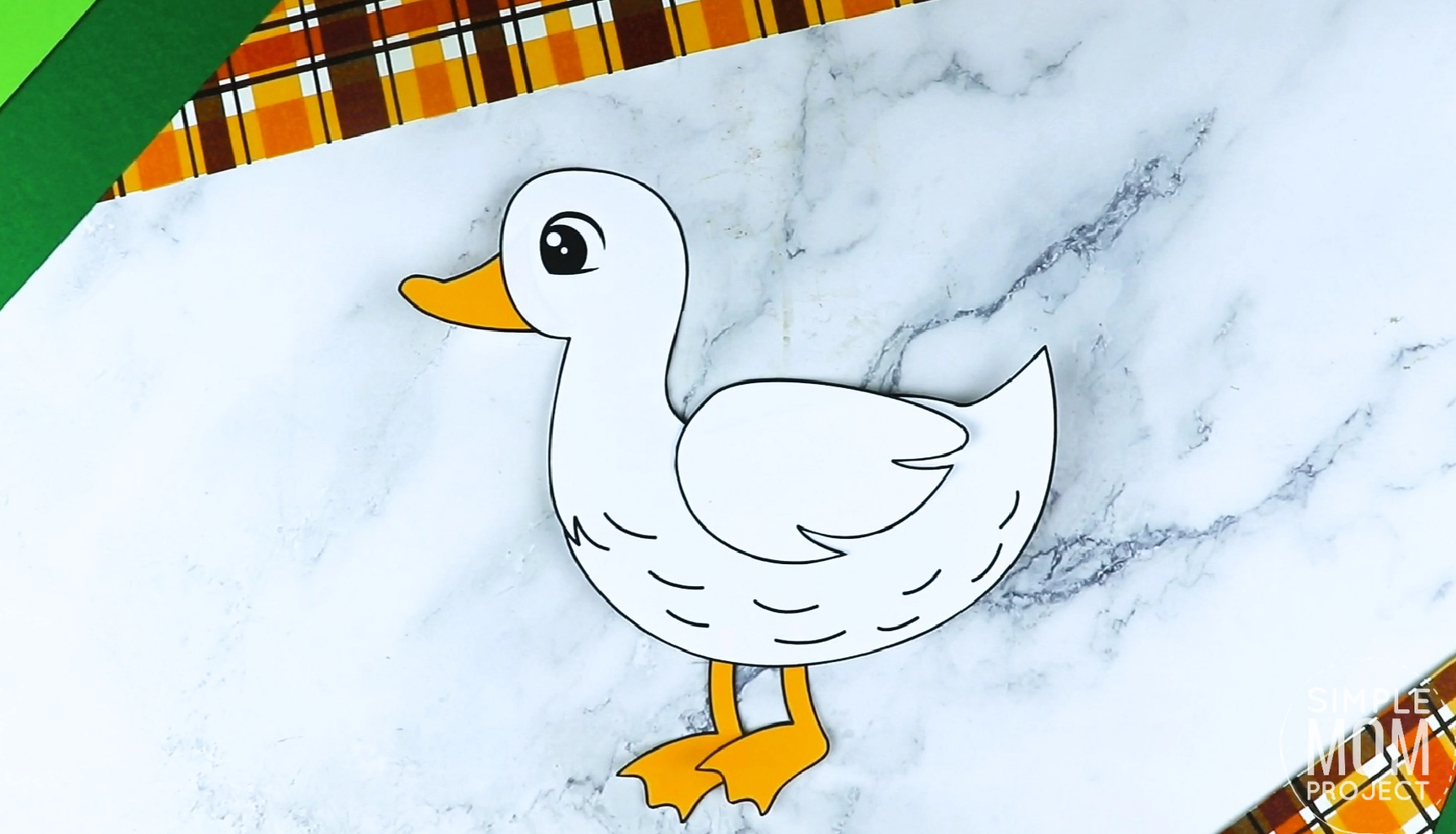 Now, your kids can play with these baby duck paper crafts along with their little rubber ducks.
More Options to Choose:
You can print the blank version and trace the cut outs on card stock paper for a sturdier duck craft,
Print the duck template in color for a simple and easy rainy day craft or,
Print the blank duck template and use it as a fun coloring sheet activity and then glue the pieces of the duck craft together.
Free Printable Duck Craft Template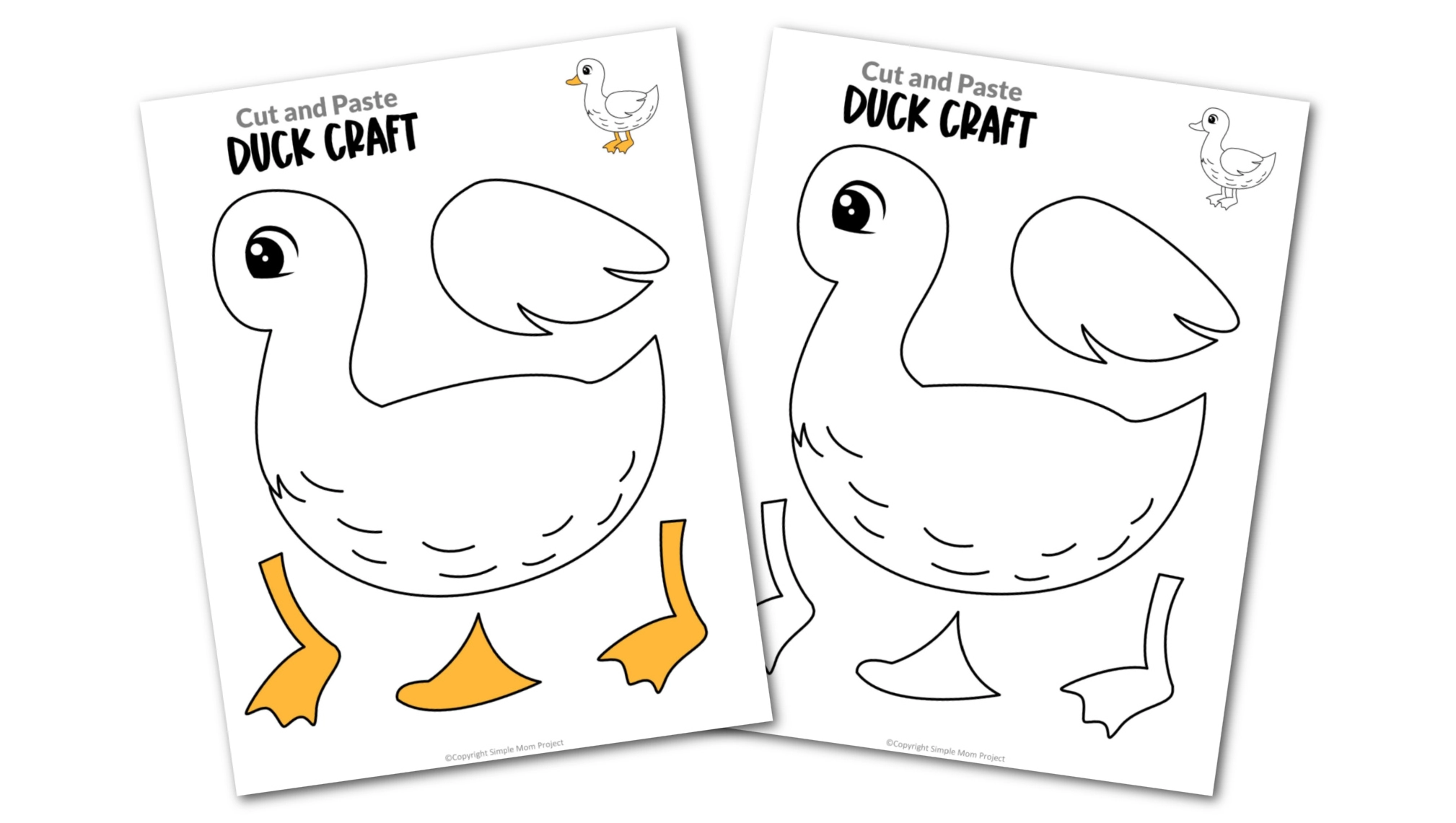 Here's two free printable duck craft templates for toddler, preschool and kindergarten kids to decide which one they like.
Bring out the pack of crayons for the basic black and white duck drawing template.
If your preschooler prefers not to color in, use the full color version of the duck craft template.
Don't forget to share your learning plans in the comments.
Need more farm animal fun? Check out our packed list of farm animals for simple craft fun with your little ones.  
When you have finished, be sure to share your creation on Simple Mom Project's Facebook Page and follow me on Pinterest!

Kaitlen D.
More Fantastic Farm Animal Crafts