If you're looking for things to do to fill the rest of your weekend, try this free printable sheep craft template that the whole family will love!
Children will have the chance to practice on their fine motor skills, hand-eye coordination, coloring, imagination and creativity.
Kids who love watching Shaun the Sheep will surely enjoy making this easy cut-and-paste sheep craft template.
They can combine the finished sheep craft with classic materials to form a variety of cool crafty things.
If your young kids are studying the alphabet, use this free printable sheep craft template to learn the /S/ sound, and how to write the uppercase and lowercase letters.
We included step-by-step instruction and short tutorial video to guide your little crafters as they make their own sheep craft.


Need more crafty fun? Check out our Goat, Farmer and Horse craft.
 T
hey are perfect for those days when staying indoors is the only thing your family can do!
*By the way, this post may contain affiliate links which means I may receive a small commission at no additional cost to you if an item is purchase through that link. For more information, click here.*
Free Printable Cut and Paste Sheep Craft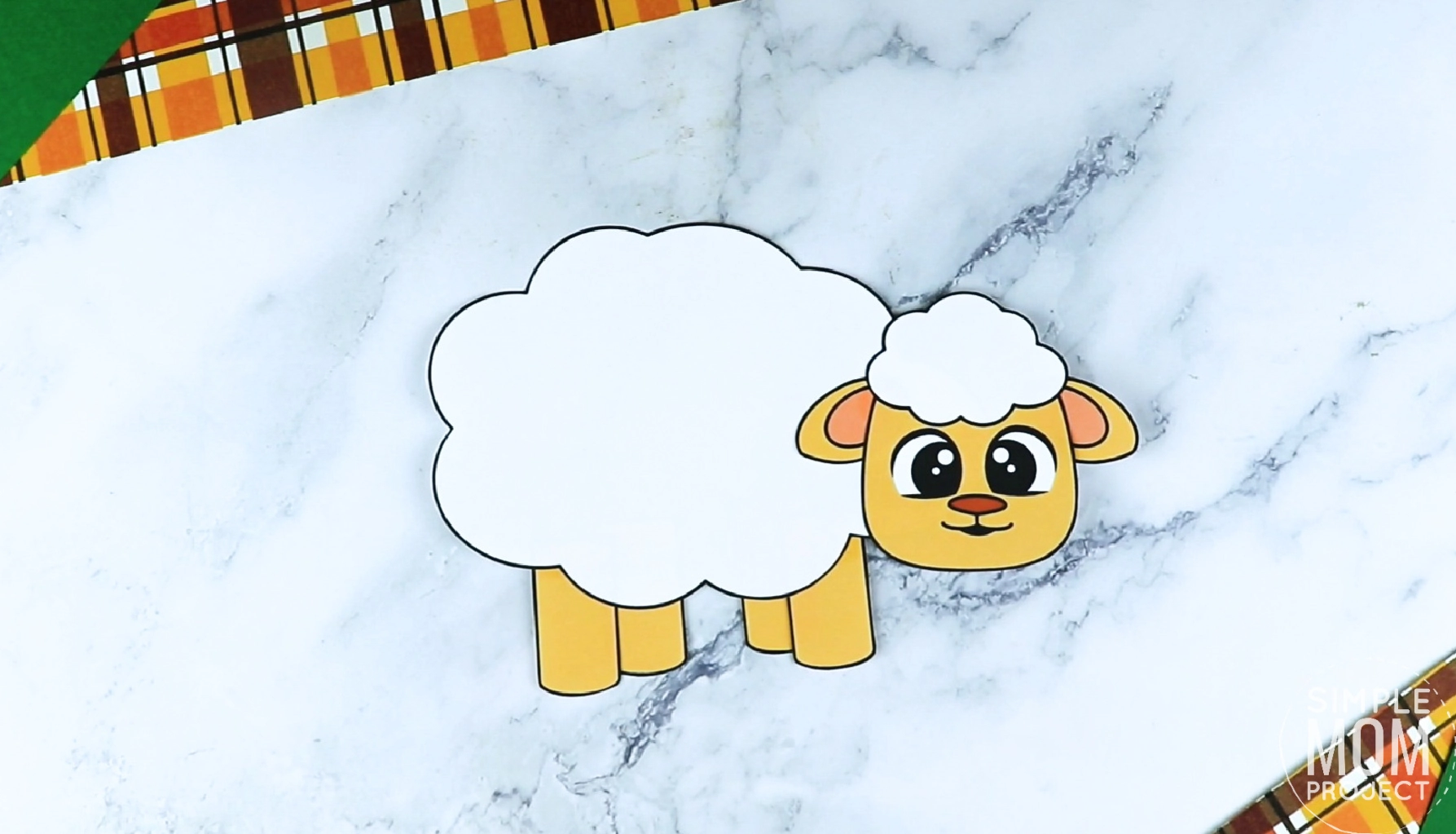 Ideas for Easy Preschool Paper Sheep Craft
Here are the amazing craft ideas that will help you maximize the use of this free printable sheep craft template with your toddlers, preschool and kindergarten kids.
1. Baa-Baaa-rilliant Facts About Sheep
If your children are studying the farm animals in their classroom, you will want to be sure to include this free printable sheep craft template.
Use the finished sheep craft when telling these fun facts about sheep to your little learners.
Sheep are important animals for farmers, they are raised for their wool, meat, and milk.
Did you know that these fluffy mammals are herbivores?
Which means they eat plants, grasses and vegetables.
Did you know that adult male sheep are also known as rams?
However, the adult female sheep are also known as ewes and the young sheep are called lambs.
Make learning fun by pairing it with one of these children's books about sheep.
2. Farm Animals Theme Party
Having a party is always a great idea to connect and catch-up with your family and friends!
Young kids who are fascinated with farm animals will surely love to be involved in preparing for this event.
When your children are finished making this free printable sheep craft template, create a party garland.
Punch a small hole on each finished lamb craft and insert a yarn through it.
Use clothespin or adhesive tape to hang it up anywhere in your party venue.
This easy cut-and-paste sheep craft also inspires us to bake delicious farm animal cookies and toasted marshmallow cupcakes for all the guests to enjoy.
The most amazing part of this preschool craft is, you can also make it as handmade invitation cards!
Using a glitter or black pen, write down all the party details and add some decorative items such as ribbons, stickers and sequins.
If you are looking for more printable templates to use as party invitation cards, try these: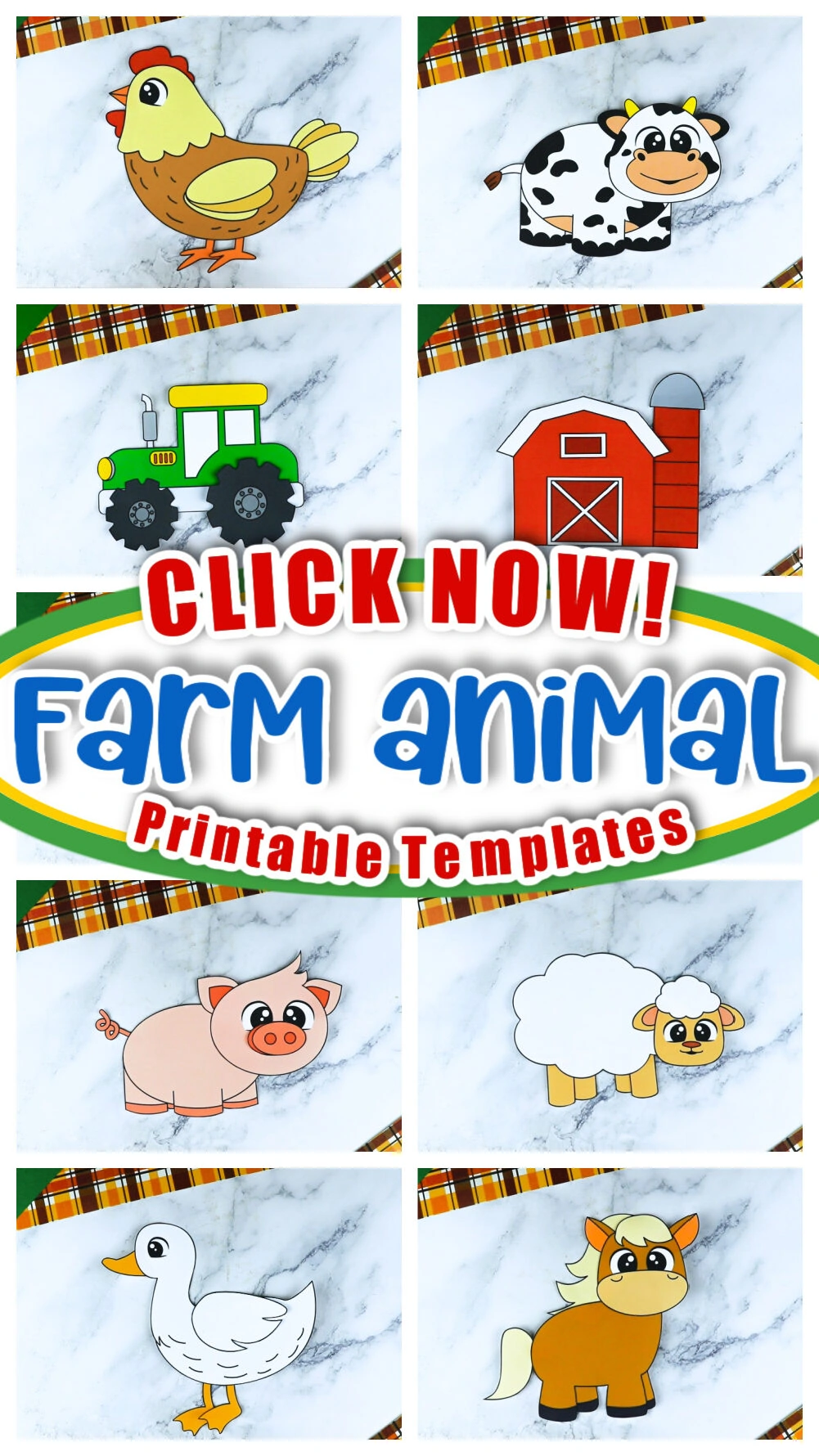 3. Adorable Sheep Crafts
Let's bring this free printable sheep craft to life by combining it with common items to form a 3D spring lamb craft!
Cut the sheep outline image out from the printable template and glue some cotton balls or white pom poms onto it.
Let your child decide however they like to fill in the sheep craft with different colors.
When your little crafter is satisfied with the outcome, display their artwork anywhere in your house.
You will notice how proud your little one is whenever they see their accomplishments.
4. Cute Paper Plate Sheep Mask
Having a great time making this easy cut-and-paste sheep craft template?
Let's move over in creating a DIY paper plate sheep mask that can be used for a pretend-play!
Start cutting the inner circle out from the paper plates, then glue some cotton balls onto the remaining part of the paper plate.
Cut the sheep's ears out from the cardboard and glue it to the top of the paper plate.
Lastly, glue a large popsicle stick to the bottom of the paper plate so your little one can hold it up in front of their face.
All of these awesome sheep craft ideas are easy peasy and would work well for children of all ages.


Sheep Craft Supplies Needed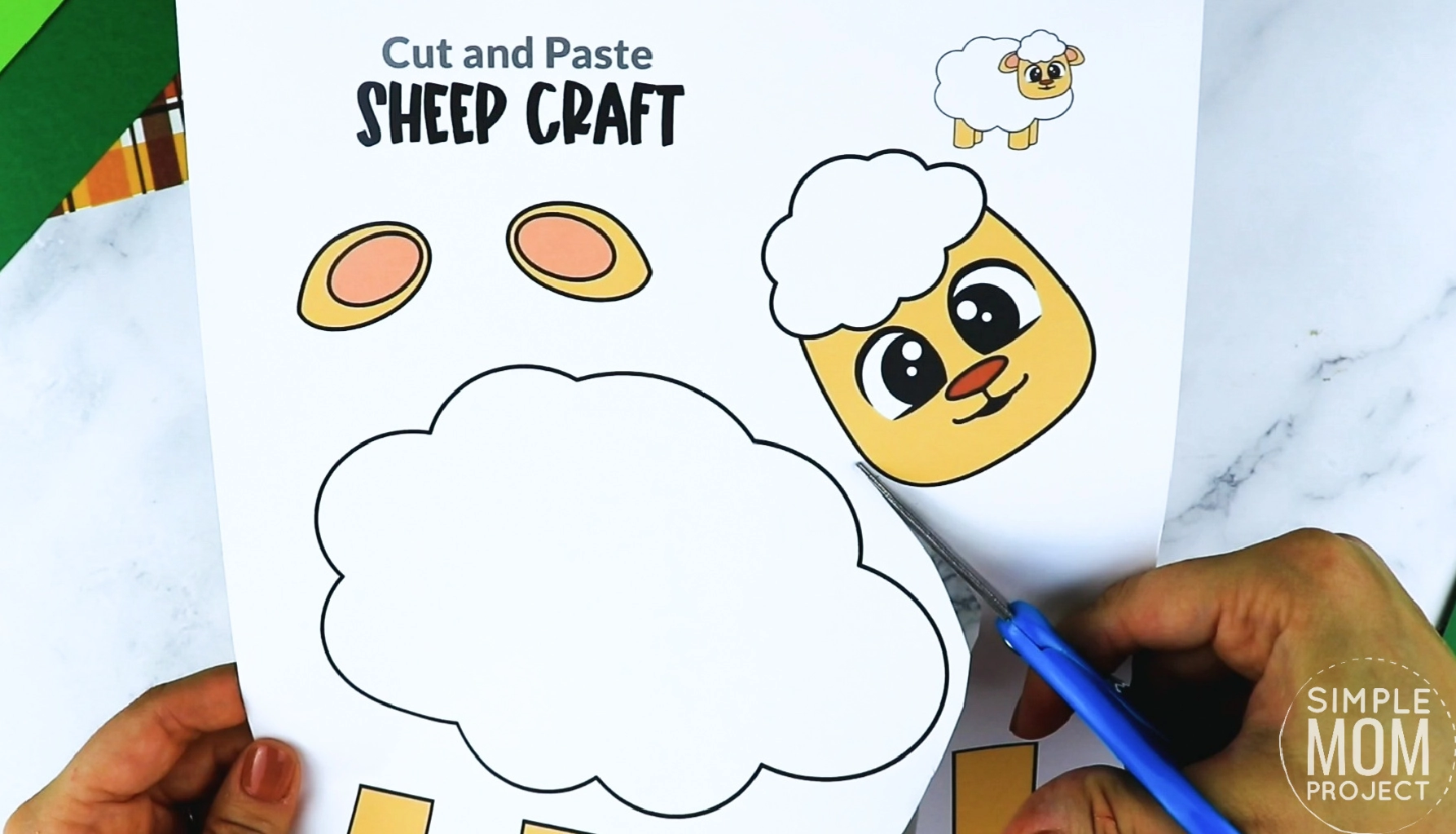 Printable Sheep Template (FOUND AT THE BOTTOM)
Keep scrolling to get your very own sheep craft today and start with your little ones and their farm animal craft buddies today!
Sheep Craft Instructions
Print the simple printable sheep craft template on a white sheet of paper.
Using a pair of scissors, cut out the sheep outline into individual pieces.
Start gluing the ears, then the head onto the sheep's body.
Start gluing the ears, then the head onto the sheep's body.
Now your kids have a cute sheep craft they can play around with!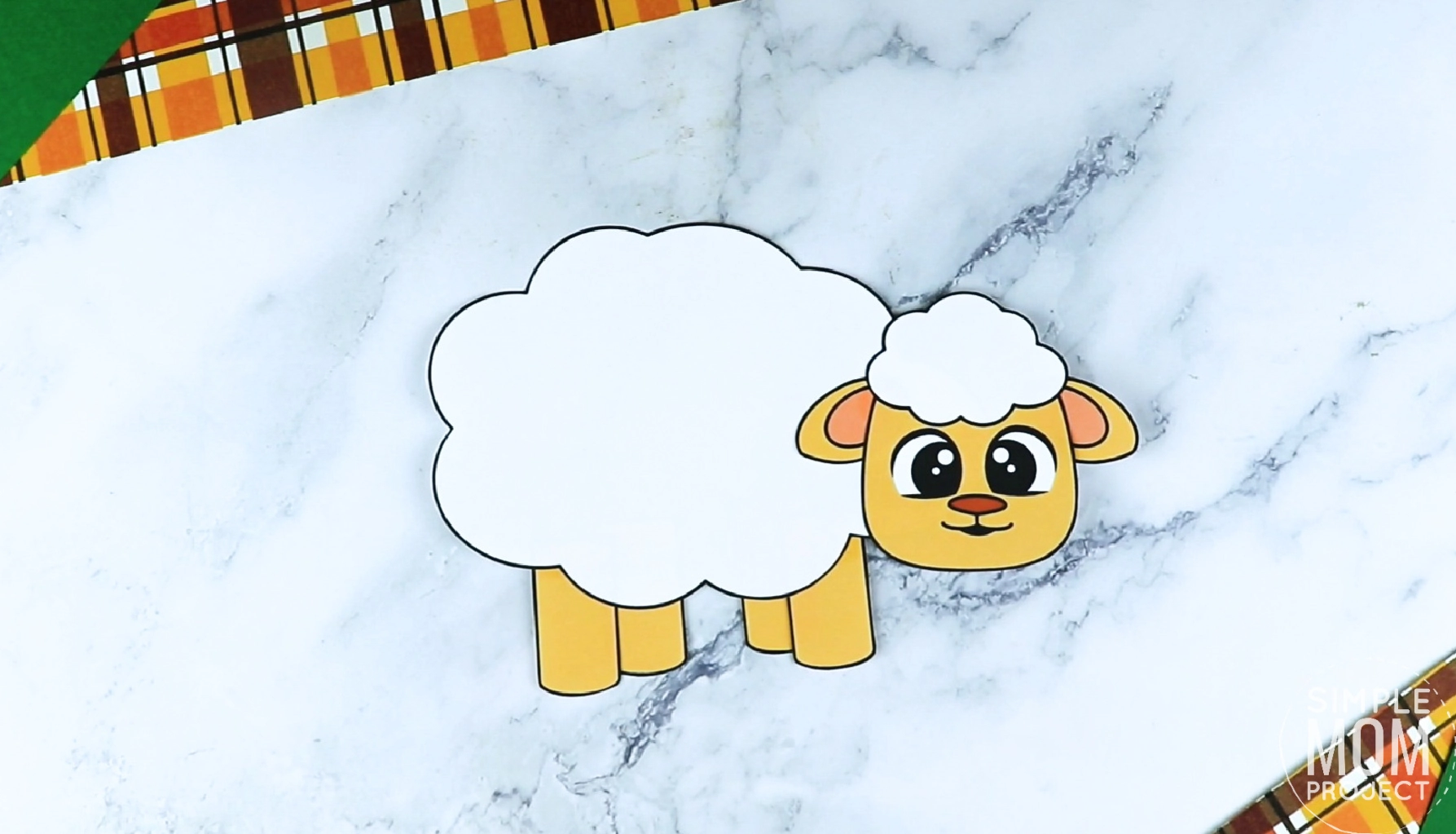 More Options to Choose:
You can print the blank version and trace the cut outs on card stock paper for a sturdier sheep craft,
Print the sheep template in color for a simple and easy rainy day craft or,
Print the blank sheep template and use it as a fun coloring sheet activity and then glue the pieces of the sheep craft together.
Free Printable Sheep Craft Template
Here are two free printable sheep crafts, your little kids can decide which one they want to make first.
We have the plain black and white sheep template for kids who love coloring.
We also have colored sheep craft templates for young kids who like to work on their scissor skills.
Don't forget to share your learning plans in the comments.
Need more farm animal fun? Check out our packed list of farm animals for simple craft fun with your little ones.  
When you have finished, be sure to share your creation on Simple Mom Project's Facebook Page and follow me on Pinterest!

Kaitlen D.
More Fantastic Farm Animal Crafts