Fall is in the air now and whether you are looking for a simple coloring page or a more in-depth autumn craft activity like string art, you've come to the perfect spot. Today, we are going to share with you this printable fall templates that will surely be loved by young children, preschool, kindergarten and early elementary.
The Fall and Autumn Template Bundle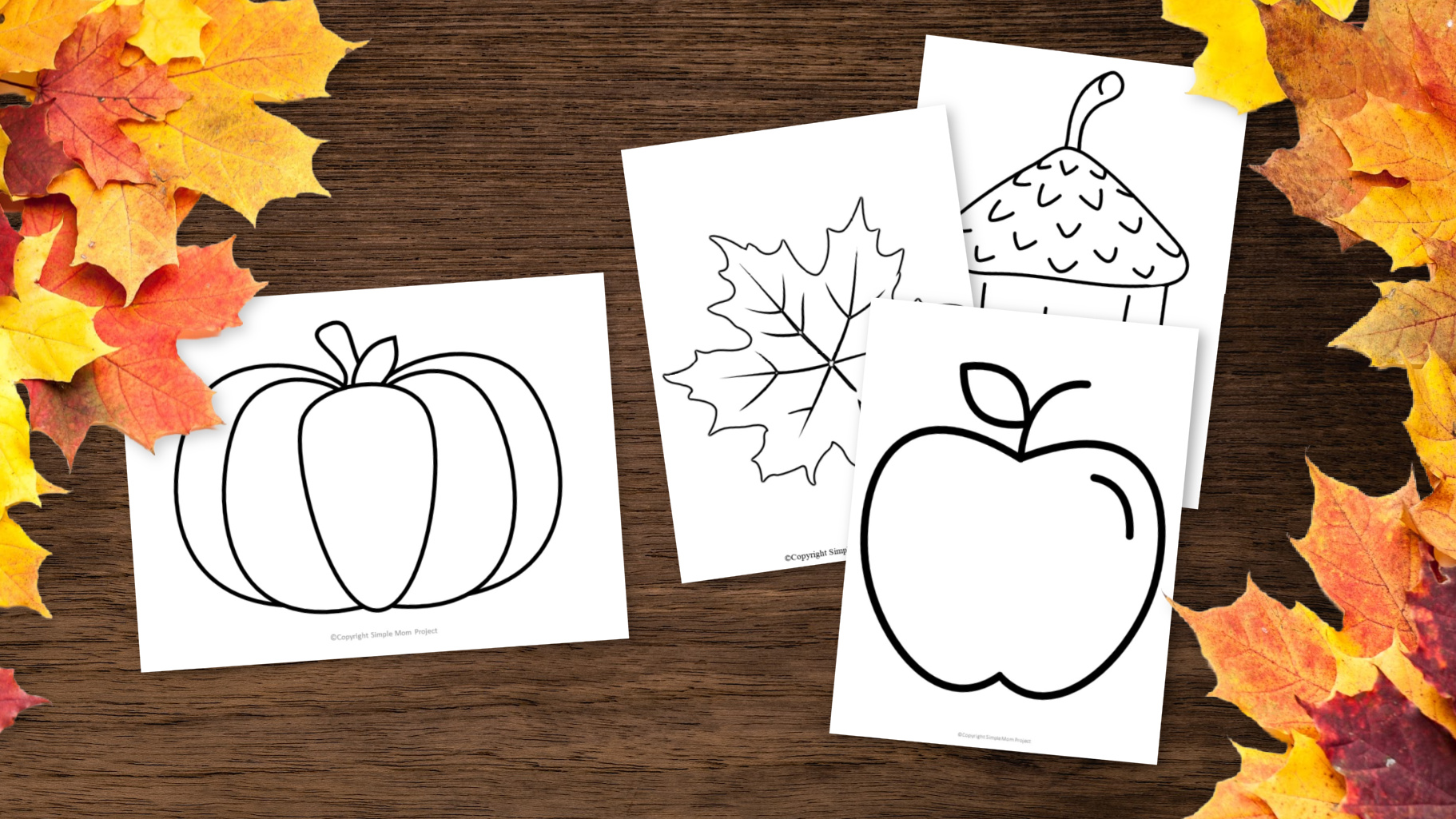 Fall Templates in Bundle 
Acorn Template
Apple Template
Carrot Template
Corn Template
Grapes Template
Leaves Template
Pumpkin Template
Ideas for Printable Fall and Autumn Templates
These easy fall  templates can be used for many different purposes, but below are some creative ideas to get you started.
Family Fall Break Vacation
Fall is one of my children's favorite seasons! They love the colder weather and days when we start seeing pumpkins everywhere. Once your child is done making this easy preschool fall templates, bundle up together and grab a cup of pumpkin spiced cider and make lasting memories together!
Let's Learn the Alphabet
Let your little one design or color their favorite autumn template first. Write and cut out all 26 letter of the alphabet. Next, have your little one find the right letter that goes with the fall template. Ex: P for Pumpkin, C for corn, A for Apple and so on. They will love it!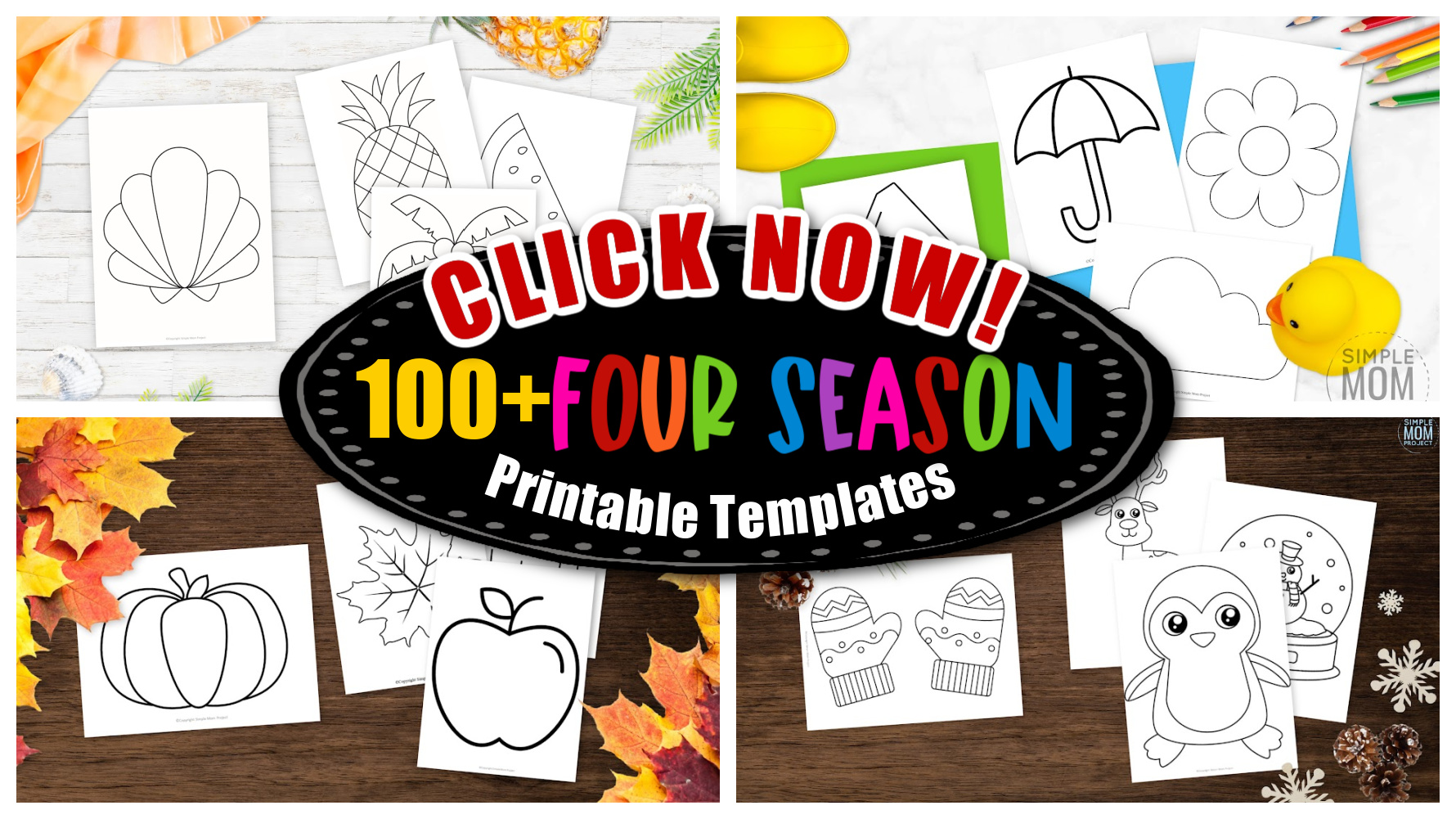 Painting Activity
These printable leaf outlines make the perfect painting activity. You can either do them with a brush, watercolors or even finger painting!
Take out all the painting materials you already have in hand and print out whichever patterns you prefer to use. Have your child fill in this fall template with bright colors.
Try putting the finished autumn template printable picture up on display by cutting it out then put it on a frame. These printable fall outline crafts would be perfect to hang up in your child's study room or classroom for autumn season.
Make a Banner!
I am all about saving money where I can. So rather than buying autumn fall decorations, we plan to turn these stencils into a beautiful fall banner.
As you can see there are many ways to incorporate these leaf templates into your kids' daily life. Since many preschoolers are on vacation a few times during the autumn and winter season, it's important to have valuable resources around to keep your kids busy.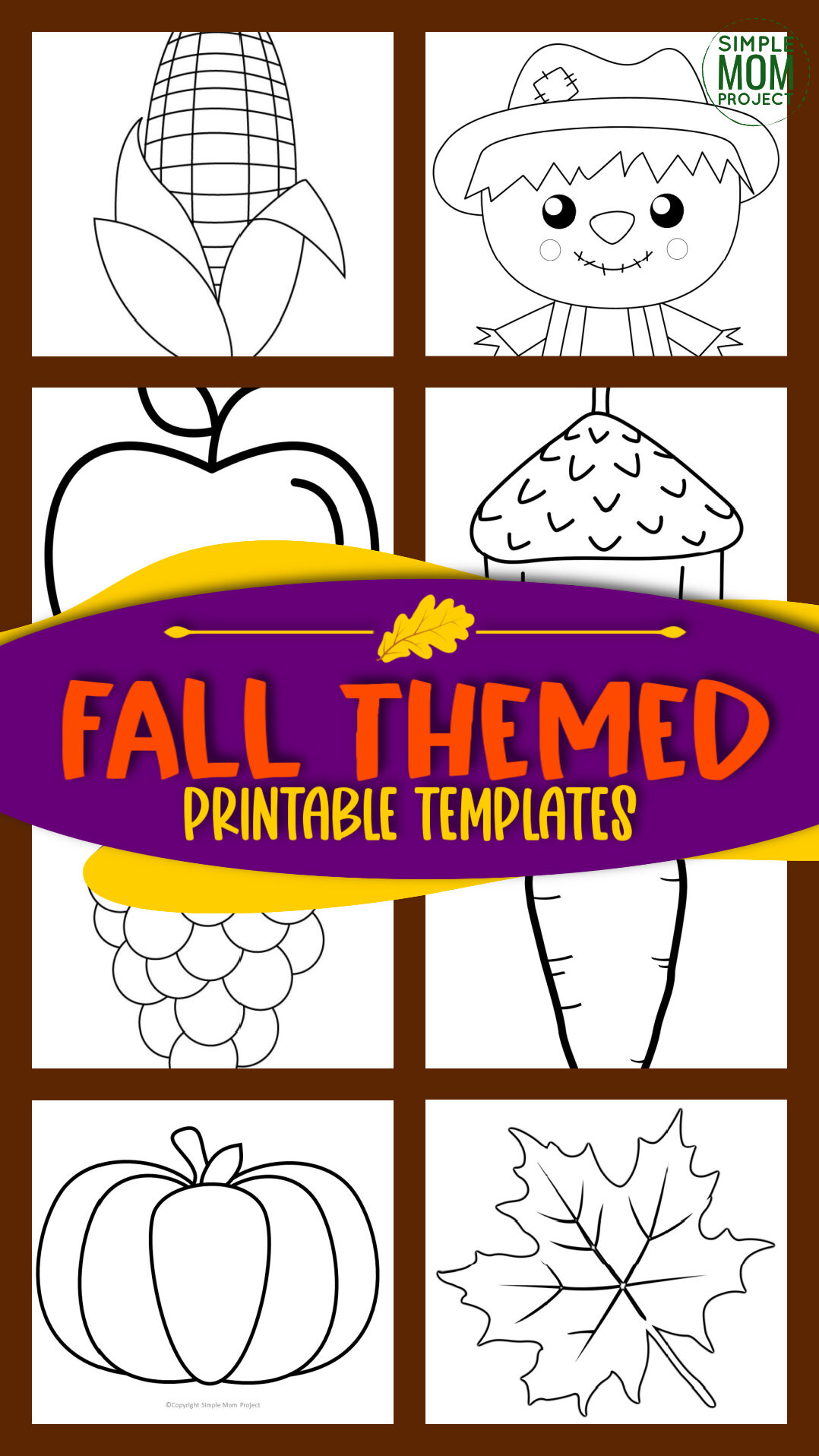 Enhances Decision-Making Skills
These simple printable fall templates will enhance your child's decision-making skills. Simple decisions are fun, like what color they will use to fill in this cartoon autumn drawing.
Let them decide if they want to turn their favorite template into a DIY craft they have seen on the internet or however they want to decorate it. This brilliant idea will also help them to express themselves.
Within the fall template bundle, you'll find page upon page of easy iconic fall and colder weather templates that can be used in a variety of activities with elementary students or toddlers.
With just a few clicks you'll have your fall templates purchased, printed and ready to put together for your next fall break activity with kids, preschoolers and toddlers.
You May Also Like: