Let's welcome spring with this lovely free printable umbrella template, simple enough for young crafters!
This easy umbrella template will enhance the motor skills of your preschoolers by cutting and coloring the outline of the umbrella.
This free printable umbrella template makes a perfect preschool weather craft idea and can be added to story time or counting lessons.
Print this cute umbrella template on colored paper or white paper, and decorate it with crayons or water color paint.
The cut-out umbrella template can be easily downloaded and used for several purposes.

*By the way, this post may contain affiliate links which means I may receive a small commission at no additional cost to you if an item is purchase through that link. For more information, click here.*
Free Printable Umbrella Template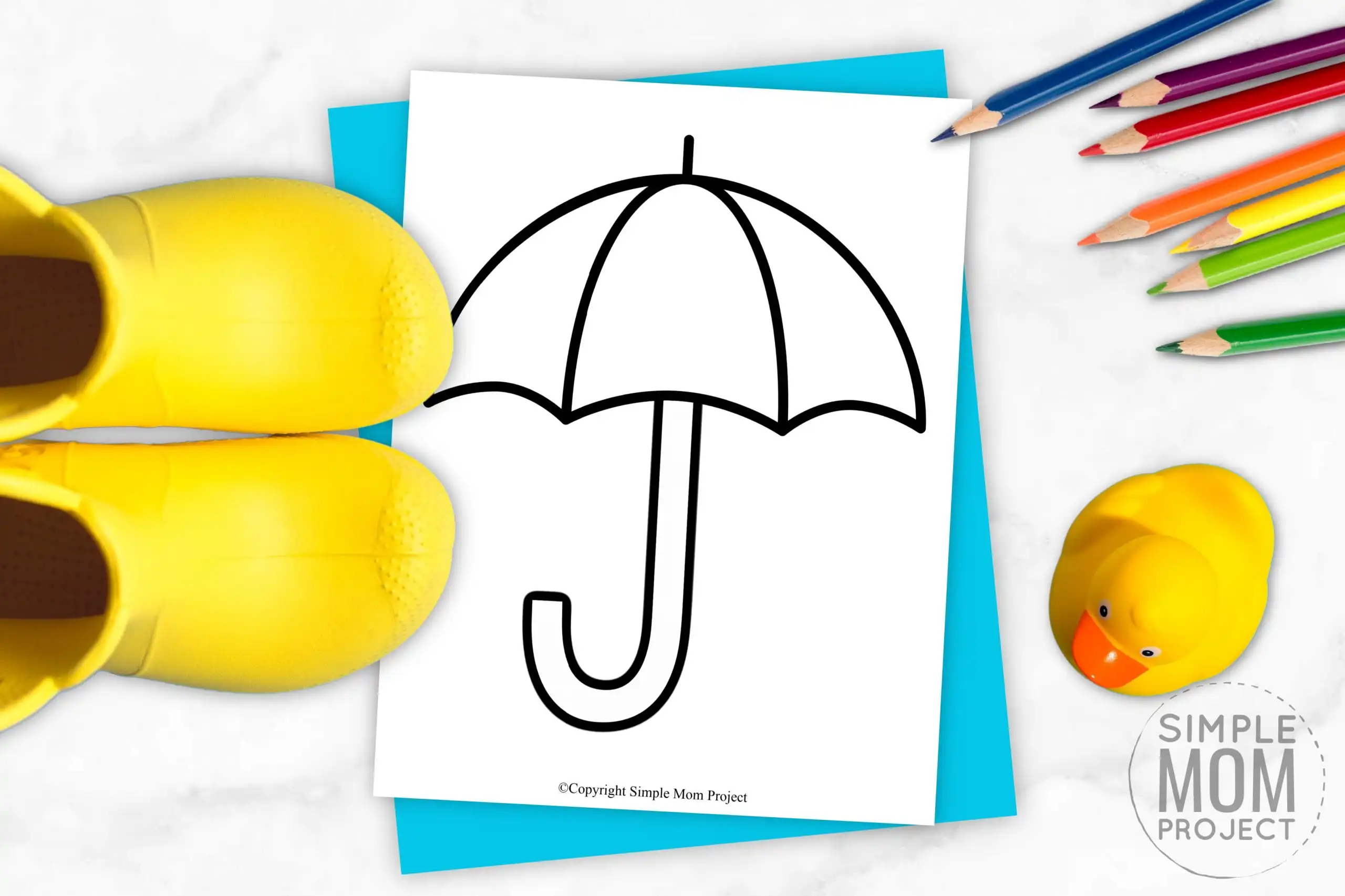 Umbrella Template Materials Needed:
Printable Umbrella Template (FOUND AT THE BOTTOM)
Make your child's finished umbrella template a forever memory by laminating it!
We use this laminator and cannot express how much we love it! It is not only inexpensive, it is SO easy to use!
Your kids will love seeing how much you adore their art work when you laminate and display it for years to come!
If you're looking for more spring and summer templates ideas for kids, be sure to try our Cloud, Rainbow and Duck template.
Ideas for Umbrella Template
Here are some of the amazing ideas on how to include this free printable umbrella template in your daily life with your children.
1. Umbrella Math
Counting gives children stronger foundations when they start school.
This spring theme printable umbrella template is a fun way to add a little extra counting practice into your preschool math lesson plans.
You can draw raindrops under the umbrella drawing and include numbers from 1 to 10 to help your kids practice counting and number recognition.
2. Umbrella Art and Craft
Creating arts and crafts gives your children an opportunity to express themselves.
Your kids will definitely love designing their own umbrellas with the help of this easy printable umbrella template.
This activity is so much fun, your little ones want to make them again and again!
Your preschoolers can combine art and craft into one complete masterpiece by coloring, cutting, tracing the patterns and sticking together all the pieces.
Your kids can also add string with blue beads that will serve as raindrops.
This craft idea is such a brilliant way to explore creativity. Your preschooler can make it however they want it.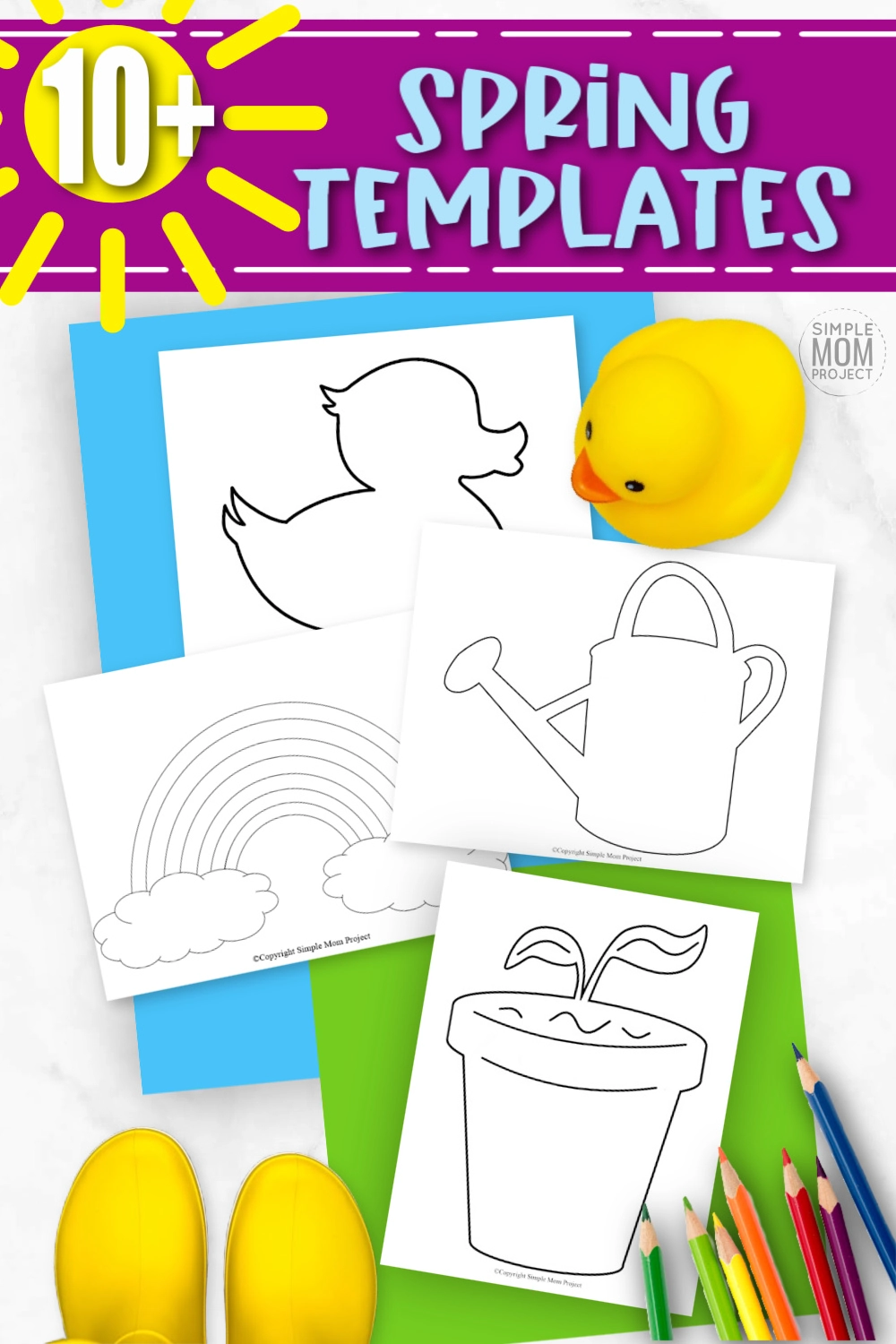 3. Summer or Rainy Room Décor
This adorable free printable umbrella template can make a perfect room decoration whether it's spring or rainy season.
Once your preschooler is done making a beautiful umbrella template using different kinds of materials, you can showcase their masterpiece by displaying it in their room or playroom.
A cheerful printable umbrella template brings some bright colors into their room, it's a simple decoration that will remind them of nice weather!
4. Basic Science for Kids
This preschool umbrella template is a great activity to talk about weather.
Umbrellas are used for rainy days to protect people from the rain. While umbrellas like parasols are used for sunny days.

Use this printable umbrella template to create a perfect conversation in introducing climate change to your kids.
Let them observe the effects of climate changing on our environment.
Here are some of our favorite umbrella books that will surely be loved by your children.
We are confident that you and your preschooler will have so much fun together making this printable umbrella template during the weekend.

Printable Umbrella Template:
This free printable umbrella template is suitable for spring or summer, or even when it rains.
Let your children decide on what materials they want to use or what style they want to add to make their umbrella template stand out.
Don't forget to share in the comment section all your brilliant ideas and experiences in making this simple free printable umbrella template with your little ones.
When you have finished, be sure to share your creation on Simple Mom Project's Facebook Page and follow me on Pinterest!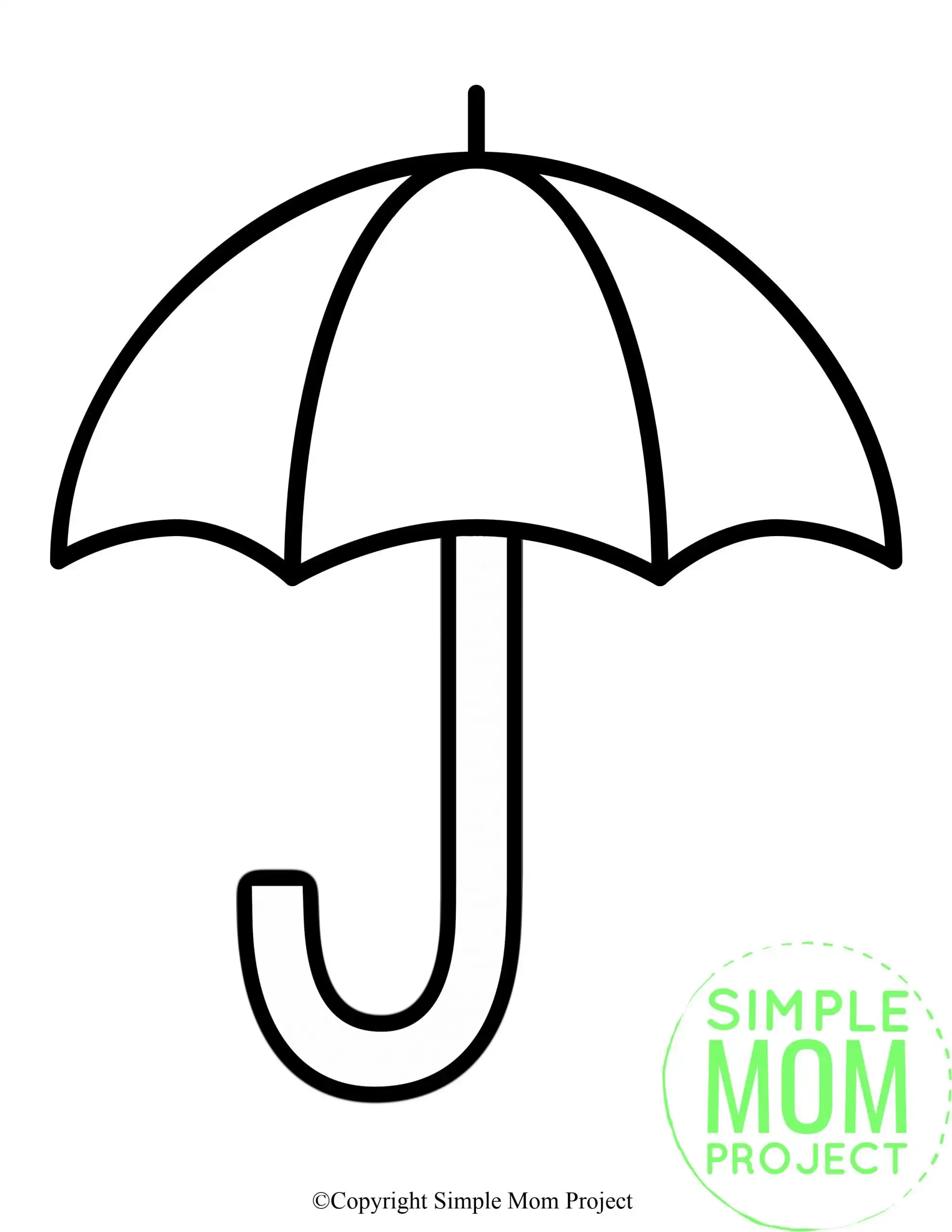 Kaitlen D.
More Fun Spring and Summer Template