Looking for a fun flower activity to do with your kids during the weekend or spring season?
Here is a quick and easy cut-and-paste printable daffodil flower craft template.
This free printable daffodil spring flower craft template for kids is a great way to get creative with color and patterns as they explore the flowers in your garden.
Children will have a chance to work on fine motor skills, focus and imagination.
Learn how to make your own adorable daffodil craft with our easy-to-follow step by step instructions and tutorial video.
Share it with your friends and family for a memorable spring experience!


Need more crafty fun? Check out our Petunia, Sunflower and Butterfly craft.
 T
hey are perfect for those days when staying indoors is the only thing your family can do!
*By the way, this post may contain affiliate links which means I may receive a small commission at no additional cost to you if an item is purchase through that link. For more information, click here.*
Free Printable Cut and Paste Daffodil Craft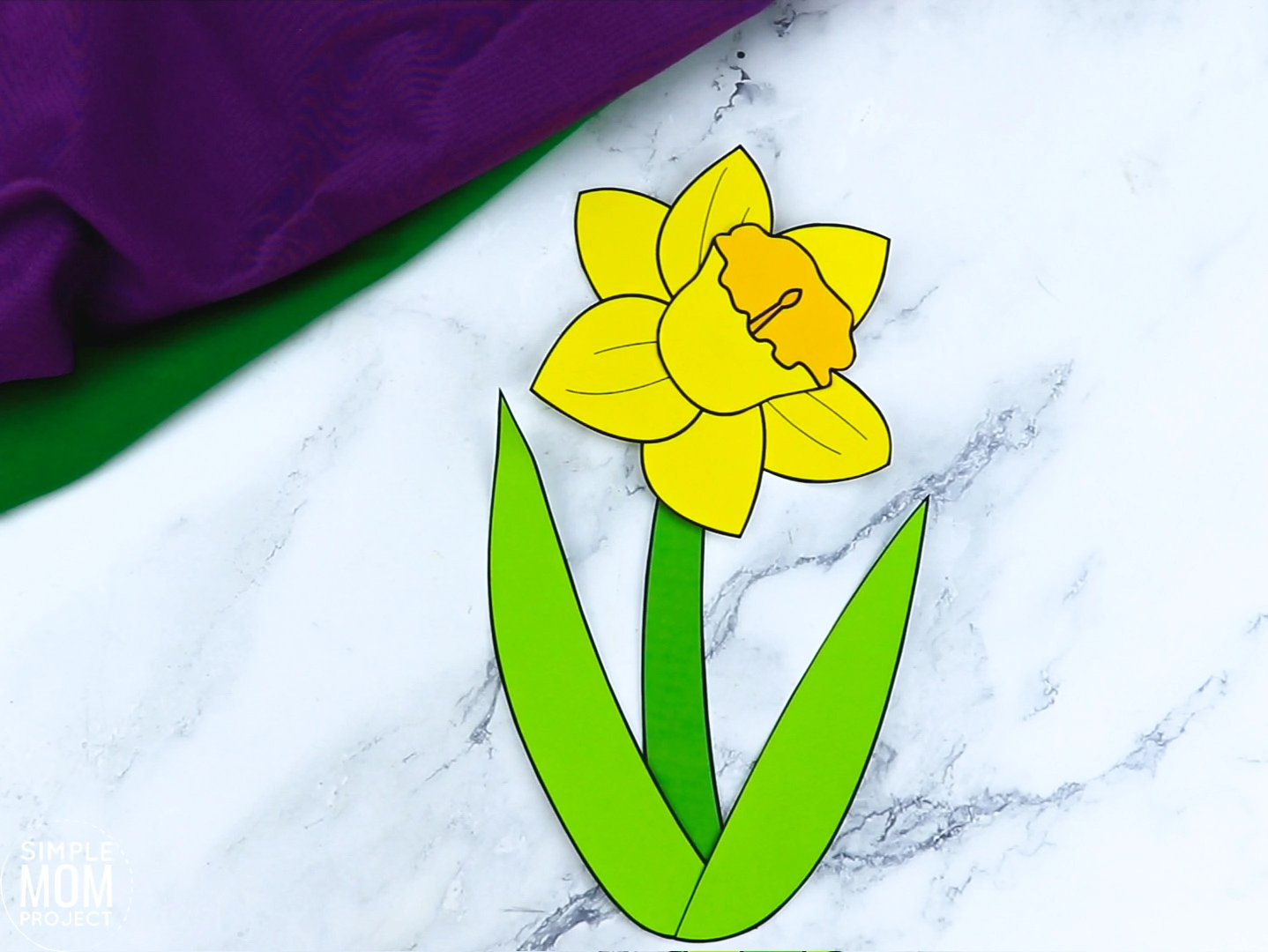 Ideas for Easy Preschool Paper Daffodil Craft
Don't miss out the chance to include this free printable daffodil flower template in your everyday life with the kids.
1. Daffodil Books for Children
Making this simple printable daffodil craft template would be perfect to pair with a children's book about flowers to keep young learners interested in reading as well as exploring their surroundings.
Here's a few lists of my little one's favorite daffodil books that will surely be loved by your kids, too.
2. DIY Daffodil Egg Carton Craft
Ready to start crafting with your little crafters?
Let's turn all the recycled supplies into a DIY daffodil egg carton craft and set them up for decoration.
First, cut out the cup part of the egg carton and have your child paint it yellow.
Leave it in a few minutes until it's completely dry.
Use our cut-and-paste daffodil flower template as stencil and trace it onto a yellow construction paper.
Glue on the egg cup in the middle of petals.
Using a hot glue gun, attach the green pipe cleaner stem onto the flower.
Cut lengthwise leaves out from a green construction paper and glue it on the stem.
Repeat the step-by-step instructions until you're satisfied with the numbers of daffodil crafts you created.
Arrange it all together in a vase and display it anywhere in your living room.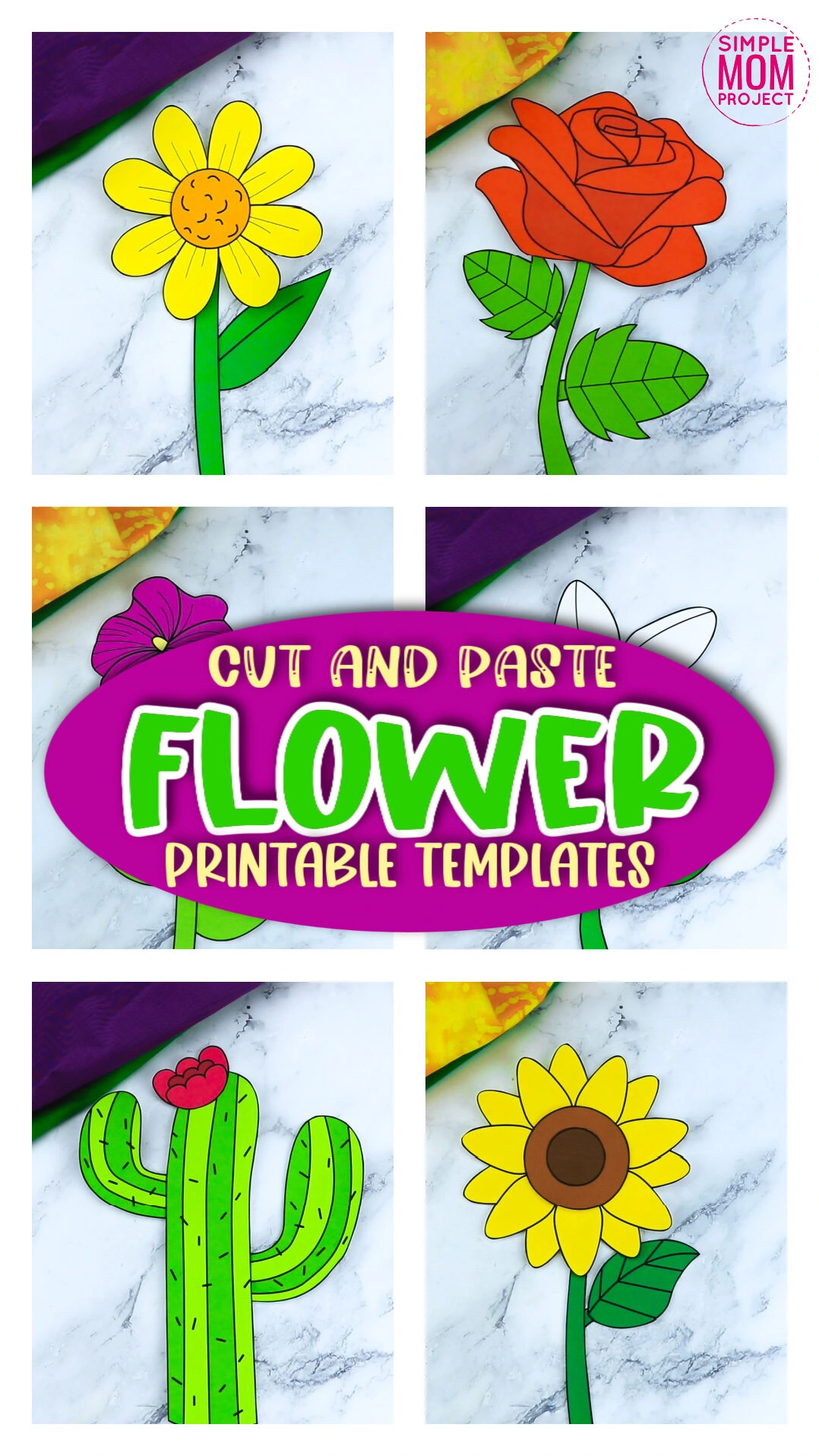 3. Cupcake Liner Daffodil Craft
What's amazing about spring flower activity is, it will inspire you to create tissue paper flowers, crepe paper craft, daffodil paper plate flowers and more!
Today, we are happy to share with you how to make a cupcake liner daffodil craft with the help of our free printable daffodil flower craft template.
We'll use 3 sizes of cupcake liners for this activity.
Using a glue stick, secure the cupcake liners together – make sure to arrange it from largest to smallest.
Glue on three mini yellow or orange buttons inside the smallest cupcake liner.
Next, cut out the leaves from our free printable daffodil craft template and trace it onto a green construction paper.
Lastly, glue the long leaves and green popsicle stick stem onto your flower cupcake liner.
4. Family Bonding Time
Let children experience the beauty of nature by giving this easy preschool daffodil drawing template.
Print out the two versions of this simple printable daffodil craft template and sit down with your little one for a productive afternoon activity.
Gather all the coloring and craft materials, let your child use their talent to make the basic daffodil flower template printable stand out.
Working on this preschool printable daffodil spring flower template together strengthens the family relationship.
All these wonderful daffodil flower craft ideas are very easy and would work well for toddlers, preschool, kindergarten and early elementary kids.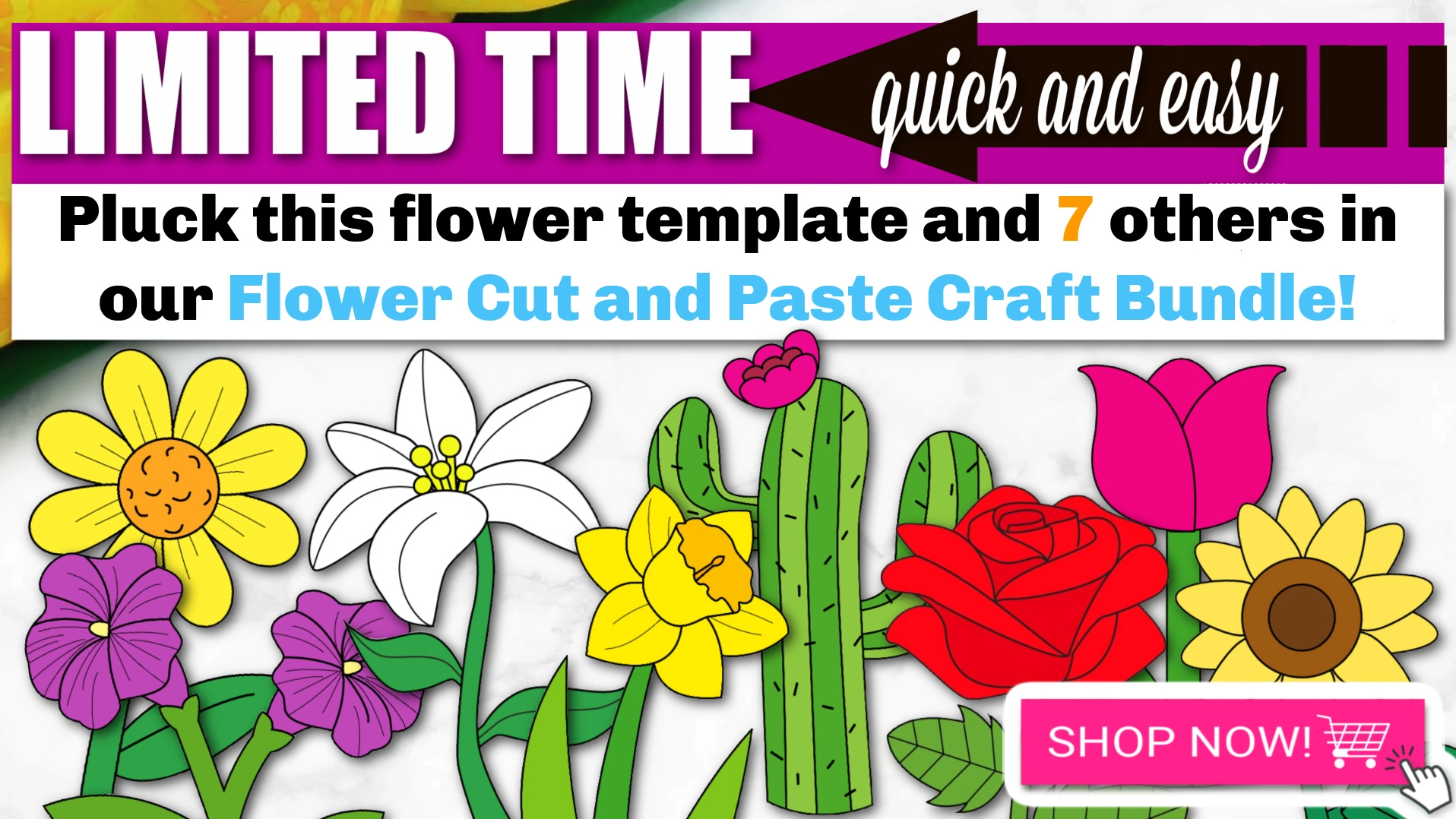 Daffodil Craft Supplies Needed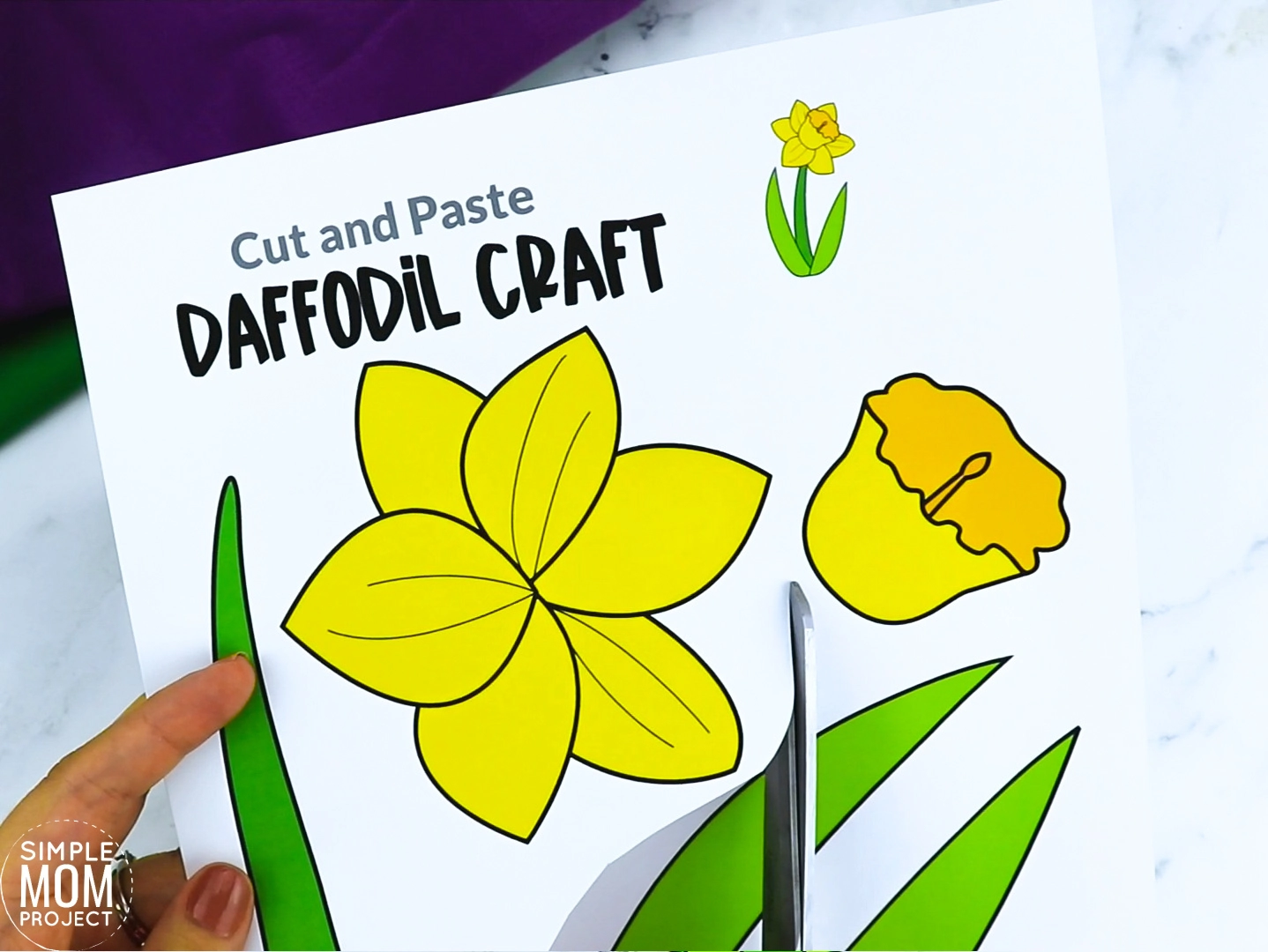 Printable Daffodil Template (FOUND AT THE BOTTOM)
Keep scrolling to get your very own daffodil craft today and start with your little ones and their flower craft buddies today!
Daffodil Craft Instructions
Let your children choose which preschool printable daffodil craft template they want to do first.
If your kid is ready to hold a pair of scissors, let them cut the daffodil flower outline into individual pieces.
Start gluing the two long leaves and stem together.
Next, glue on the beautiful yellow petals on its stem.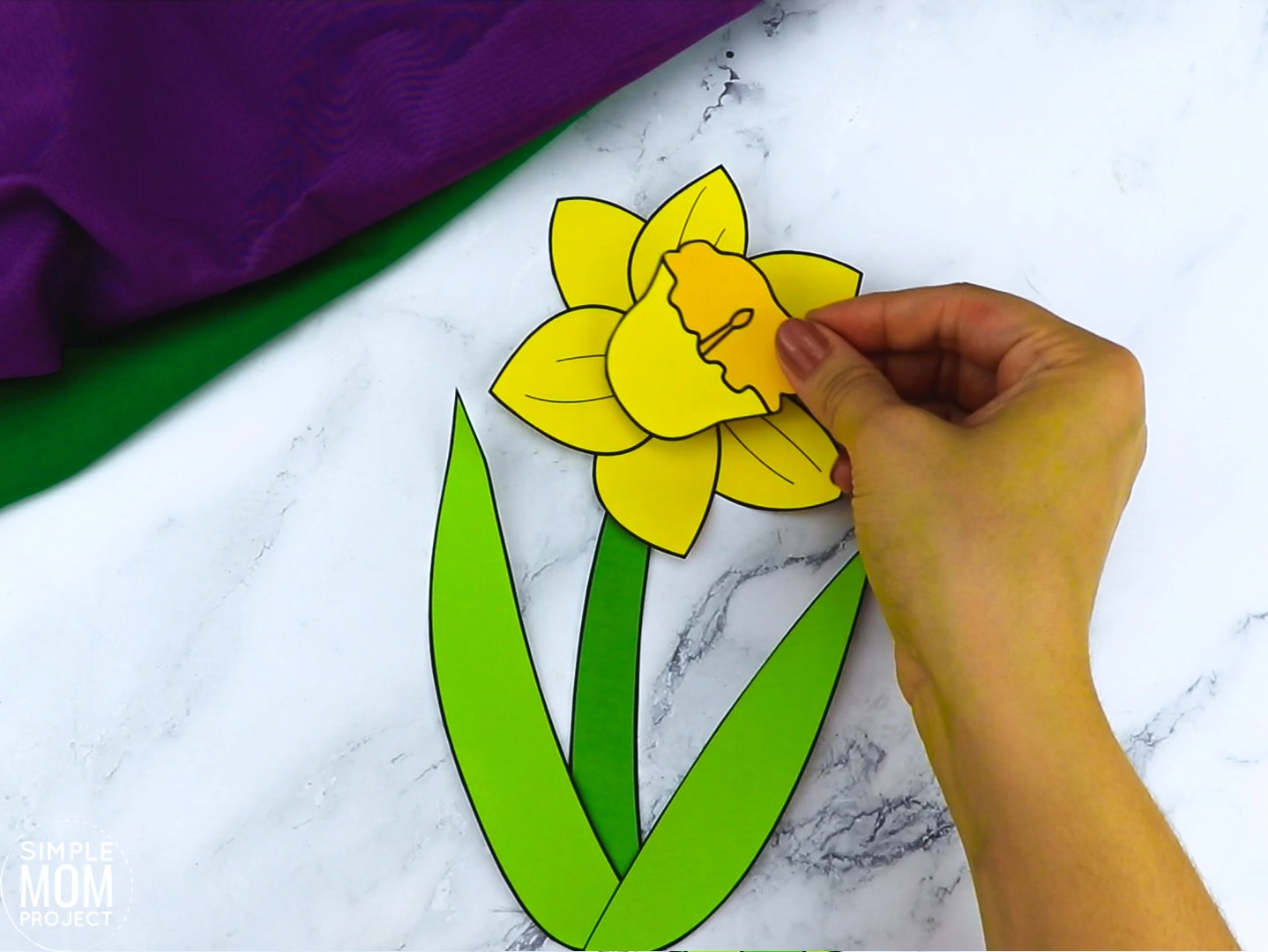 Finish it off by attaching the corona on the petals.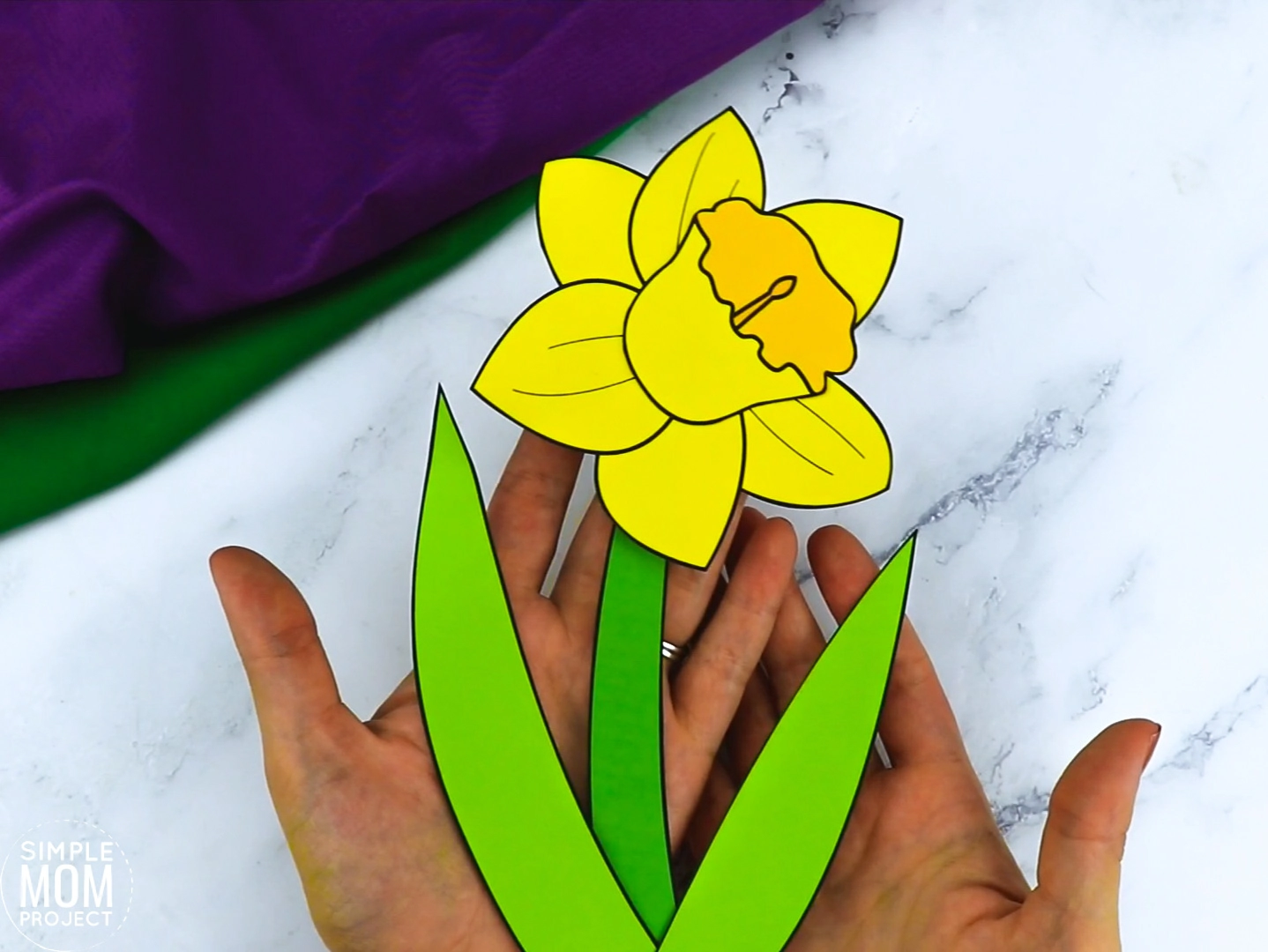 It's so easy to make, your little one can put the pieces together by themselves.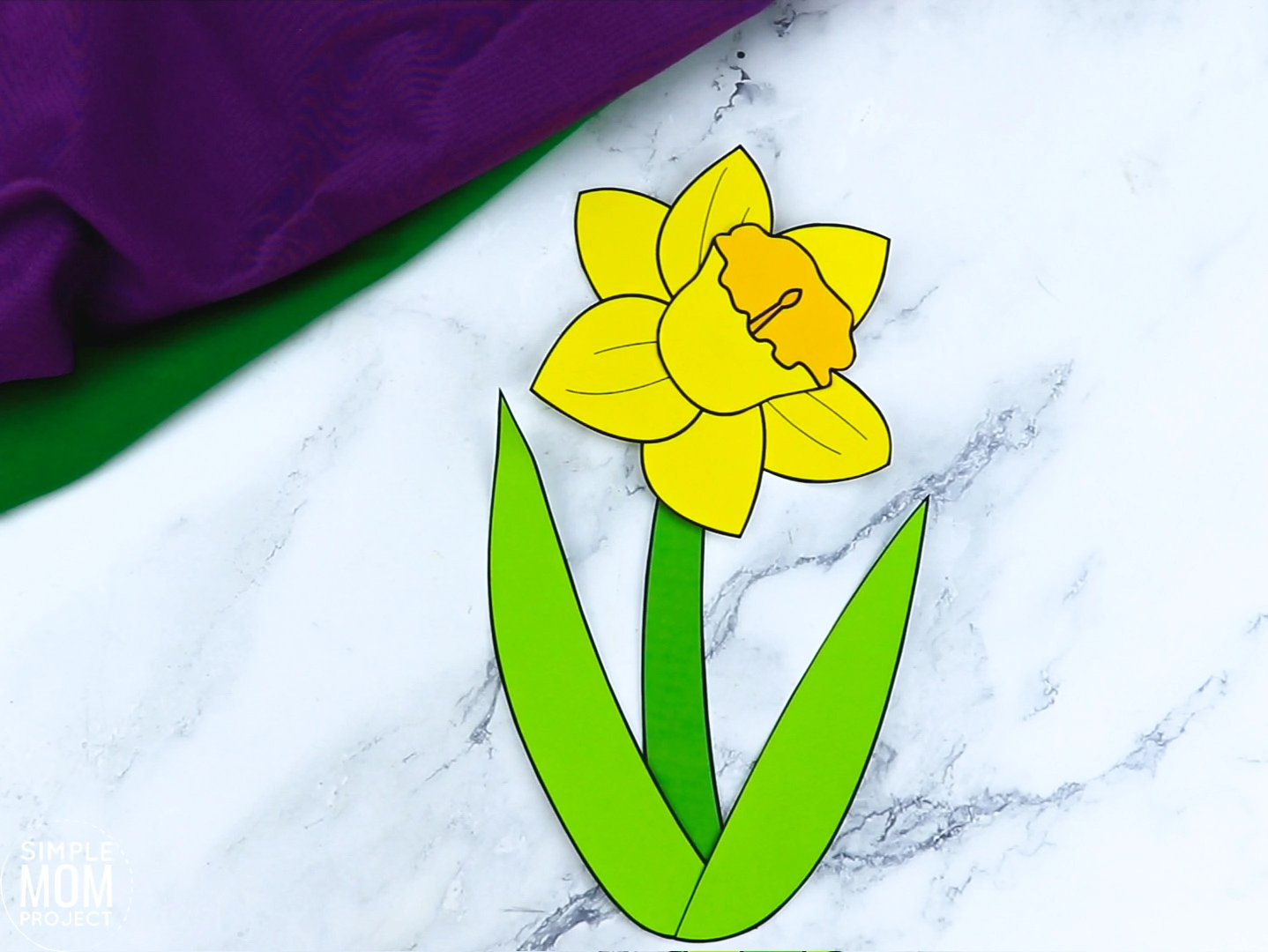 More Options to Choose:
You can print the blank version and trace the cut outs on card stock paper for a sturdier daffodil craft,
Print the daffodil template in color for a simple and easy rainy day craft or,
Print the blank daffodil template and use it as a fun coloring sheet activity and then glue the pieces of the daffodil craft together.
Free Printable Daffodil Craft Template
Don't wait any longer! Get these two versions of the daffodil flower template printable now.
We have plain daffodil drawing with no color where your little one can fill it in with bright colors and the cut-and-paste colored daffodil craft template.
Don't forget to share your learning plans in the comments.
Need more lovely flower fun? Check out our packed list of flowers for simple craft fun with your little ones.  
When you have finished, be sure to share your creation on Simple Mom Project's Facebook Page and follow me on Pinterest!

Kaitlen D.
More Beautiful Flower Crafts