Do you remember that old tv show Flipper? I think Flipper made the whole world fall in love with dolphins. They truly are beautiful and amazing creatures. My little girl is fascinated by all things dolphin related.
If you like dolphins too, you're going to love this new printable dolphin craft. It's the perfect way to share your love of dolphins with your little one and spend some quality time making memories together.
Keep scrolling to get your own printable dolphin and start crafting today.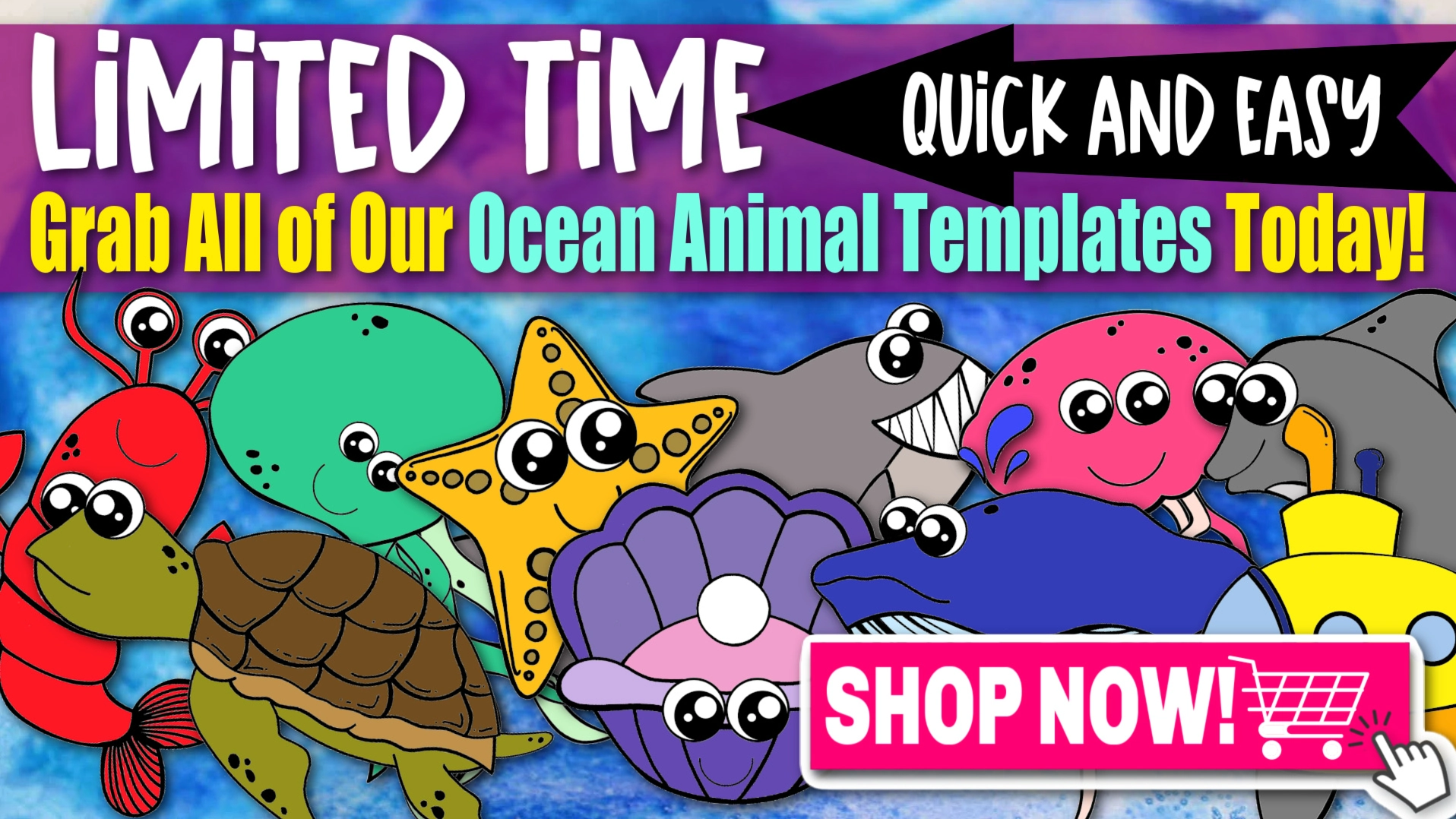 Want to explore more ocean animals? Don't forget to check out my paper plate clam craft for more ocean learning fun! Also check out the printable build-a-jellyfish and fun lobster for more ocean themed simple craft fun with your little ones.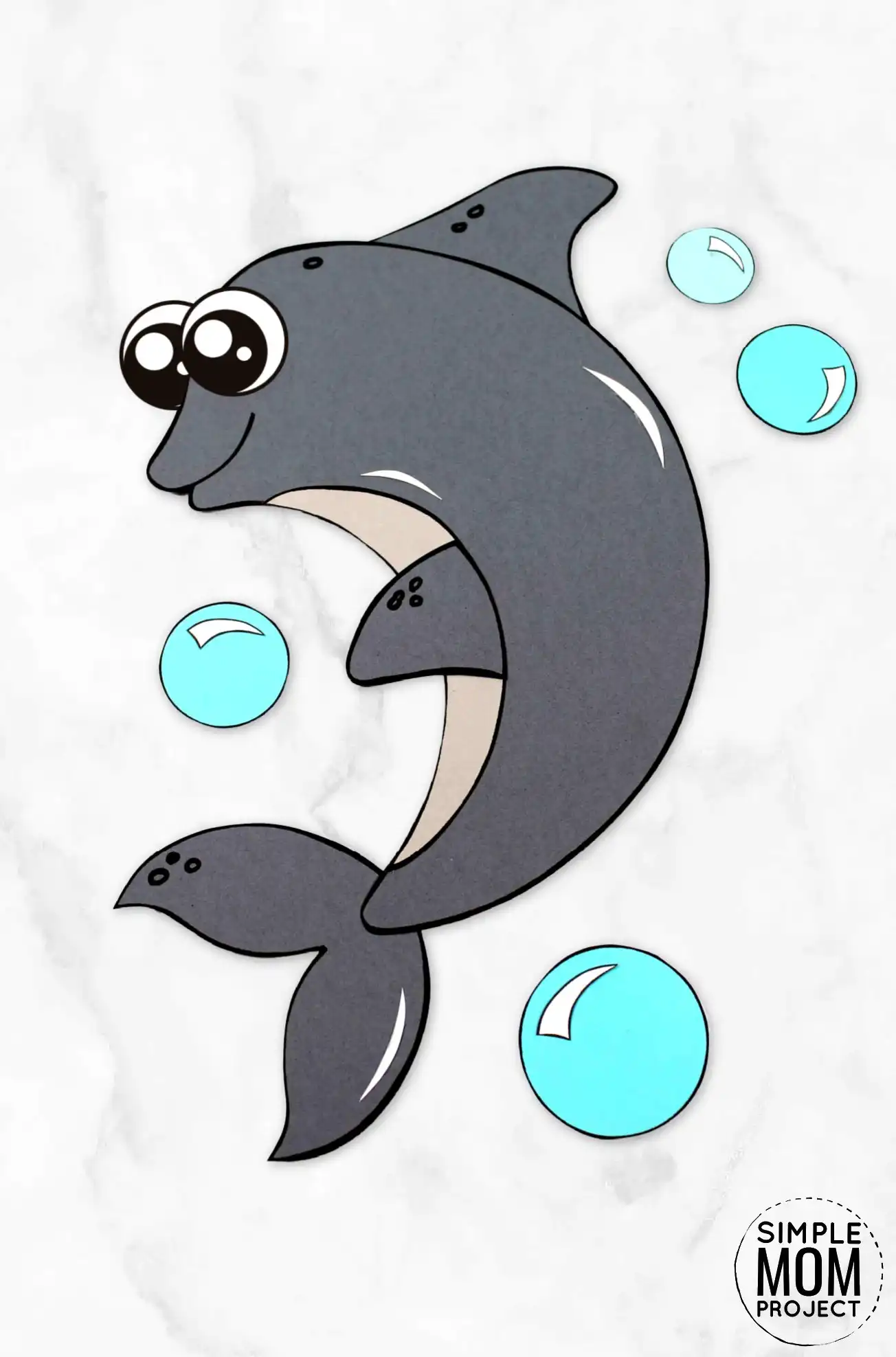 *By the way, this post may contain affiliate links which means I may receive a small commission at no additional cost to you if an item is purchase through that link. For more information, click here.*
Free Printable Dolphin Craft for Kids
Did you know that dolphins have brains similar to humans and are as intelligent as apes? They also have two stomachs and, like some whales, they don't chew their food! Dolphins are more like us than you might think.
Last year, we read Dolphin Adventure by Wayne Grover aloud. I had no idea dolphins had such tight family units before I read the book which is based on a true story. You should definitely check it out and explore dolphins with your little ones. Children learn best through play.
Keep scrolling to get your very own printable dolphin craft and get started learning more about these incredible creatures through play with your little ones.
After you've printed out this no-prep dolphin craft template and made your own dolphin friends, explore dolphins together through play.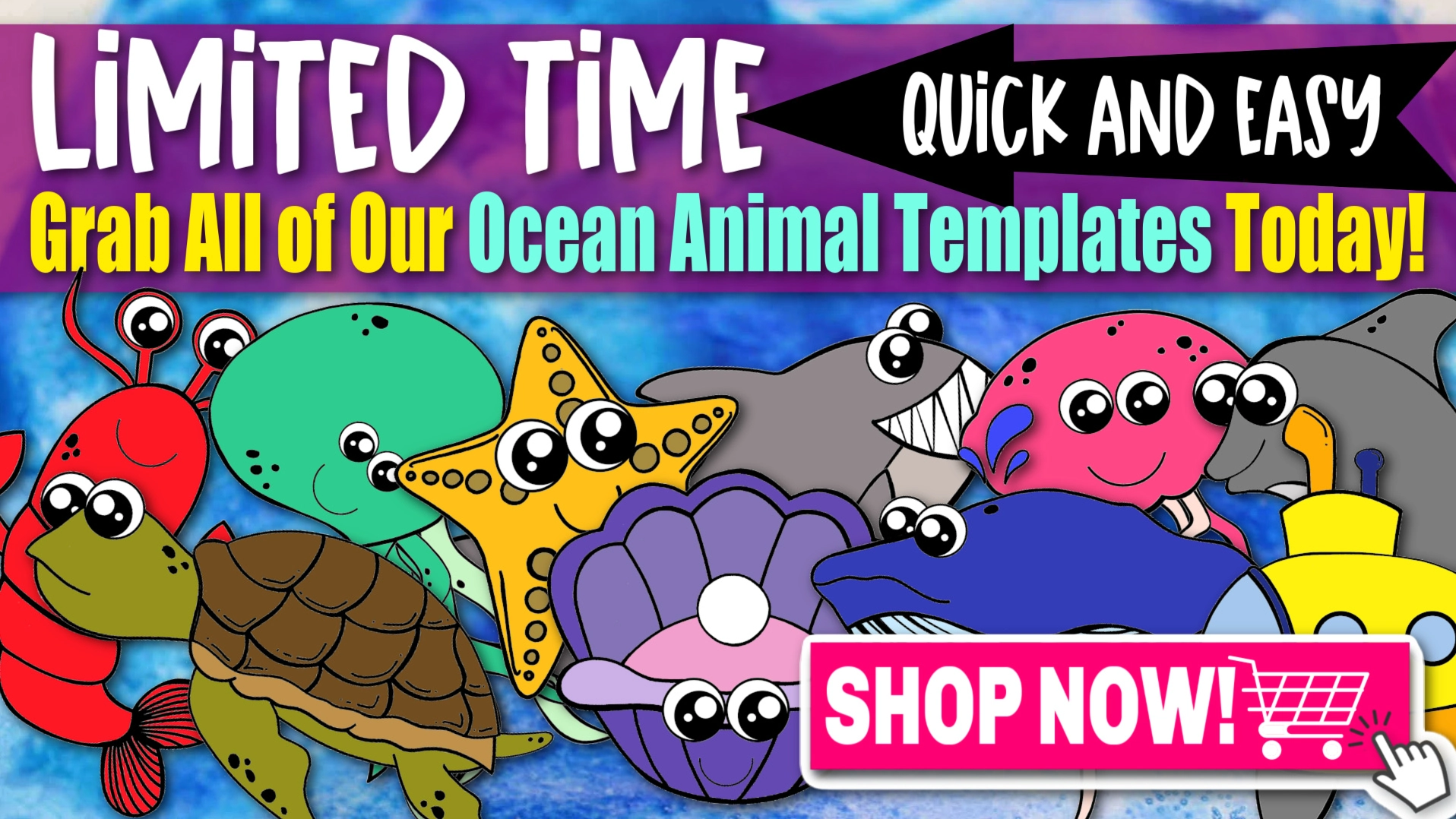 Dolphin Craft Supplies:
Printable Dolphin Template (FOUND AT THE BOTTOM)
After you've printed out this no-prep dolphin craft template and made your own dolphin friends, explore dolphins together through play.
Dolphin Theme Activities:
Looking for fun ways to incorporate your new dolphin craft friend in your learning activities?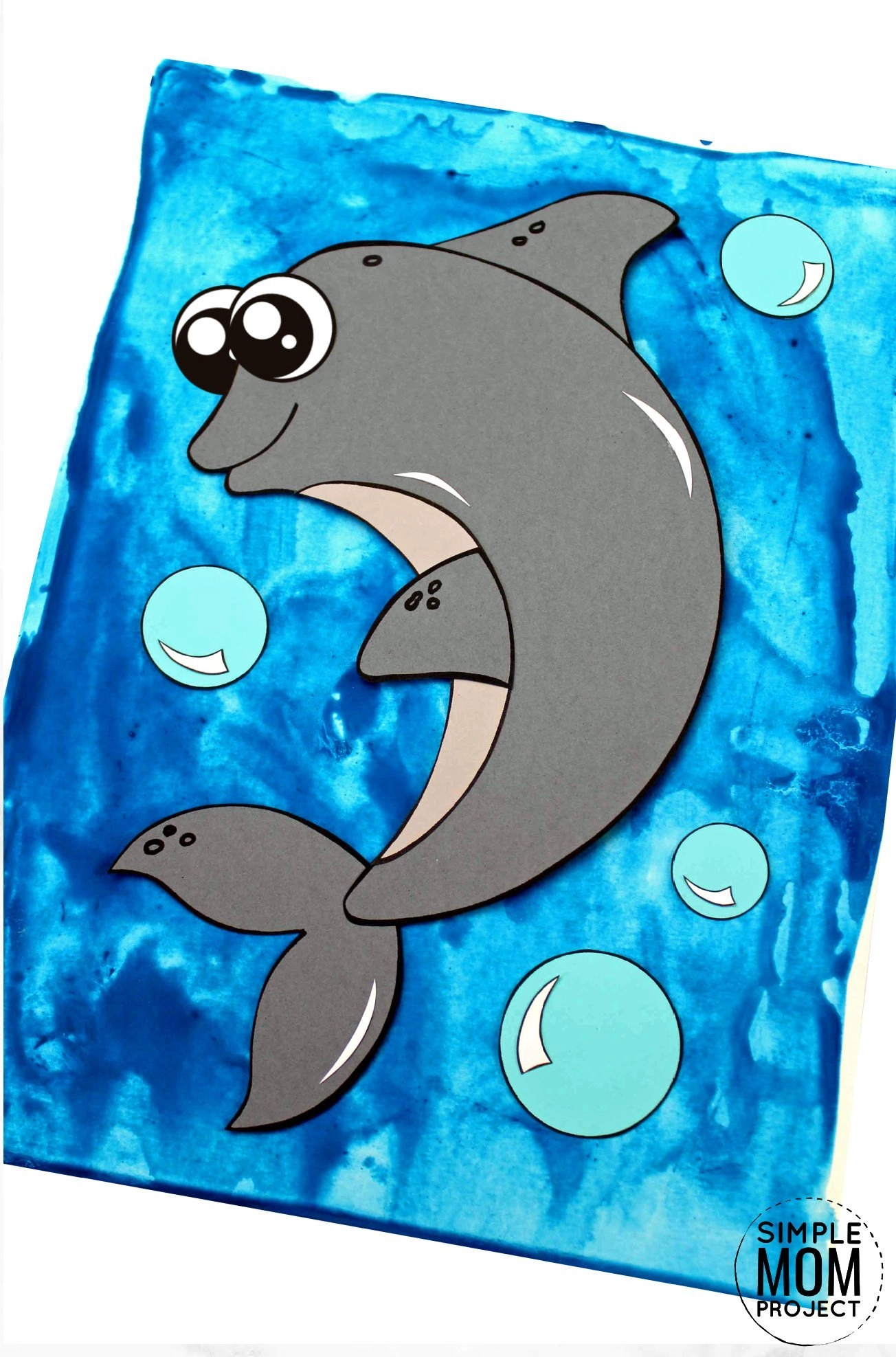 1. Move like a dolphin!
One way to learn more about dolphins is by exploring the way they move. You could "swim like dolphins" in the bathtub. My kids love to play in the tub any time of day!
Or you could dance like a dolphin with Pinkfong's Dolphin Song. Have a dolphin family dance party! Plus, it's a fun way to encourage your child to participate in healthy physical activity.
2. Family Yoga Fun:
Another great way to get kids moving is through yoga. Yoga is also a great way to teach children relaxation and concentration skills. There is a fun "dolphin pose" your kids are sure to love.
It's almost exactly the same as the downward facing dog pose, but in dolphin pose you rest on your forearms. It's a great pose for kids that might be anxious or restless because it reduces stress and fatigue.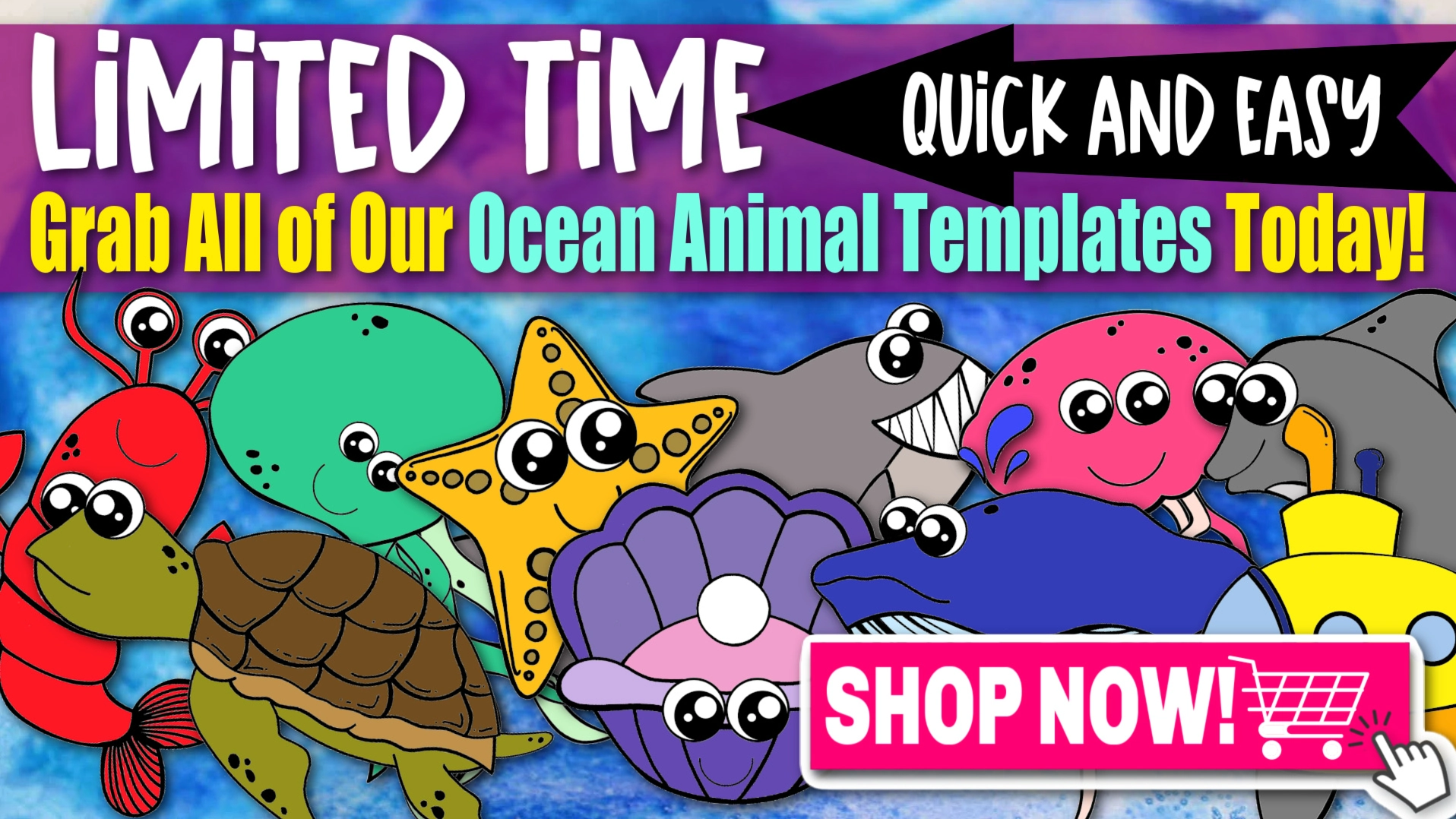 3. Try a dolphin finger play:
Finger plays are perfect for toddlers and preschoolers. Through finger plays, children can increase their vocabulary and develop better listening skills. Finger plays are also a great way to build language for young children and children with speech delays.
Sing and act out the Dolphin Finger Family with KidsTV to build language development and listening skills with your young learners. Use your newly crafted dolphins to act out the song for added fun!
4. Finger painting:
My daughter is always begging to paint. I'm not a fan of messy activities, so I prefer easy printables coupled with crayons or markers. Sometimes, just for fun, we take out the finger paints.
This printable dolphin craft works well as a stencil or template for finger painting fun. Just print, cut out, trace the outline, and have fun painting. You can encourage your child to explore shades of gray to create a realistic dolphin, or let them use their imagination for extra fun!
Ready to get started learning about animals from the ocean floor by creating these cute paper dolphins?
Dolphin Craft Tutorial:
After you have printed the dolphin template on gray and white paper, you'll cut out each shape.
Then, simply glue them all together. How easy is this?
Another option you can choose is to print the dolphin template on white paper and color him first, then glue him together. The choice is all yours.
Why not bring him to life by also adding a small white sliver of paper to his tail and body? It makes him really pop doesn't it?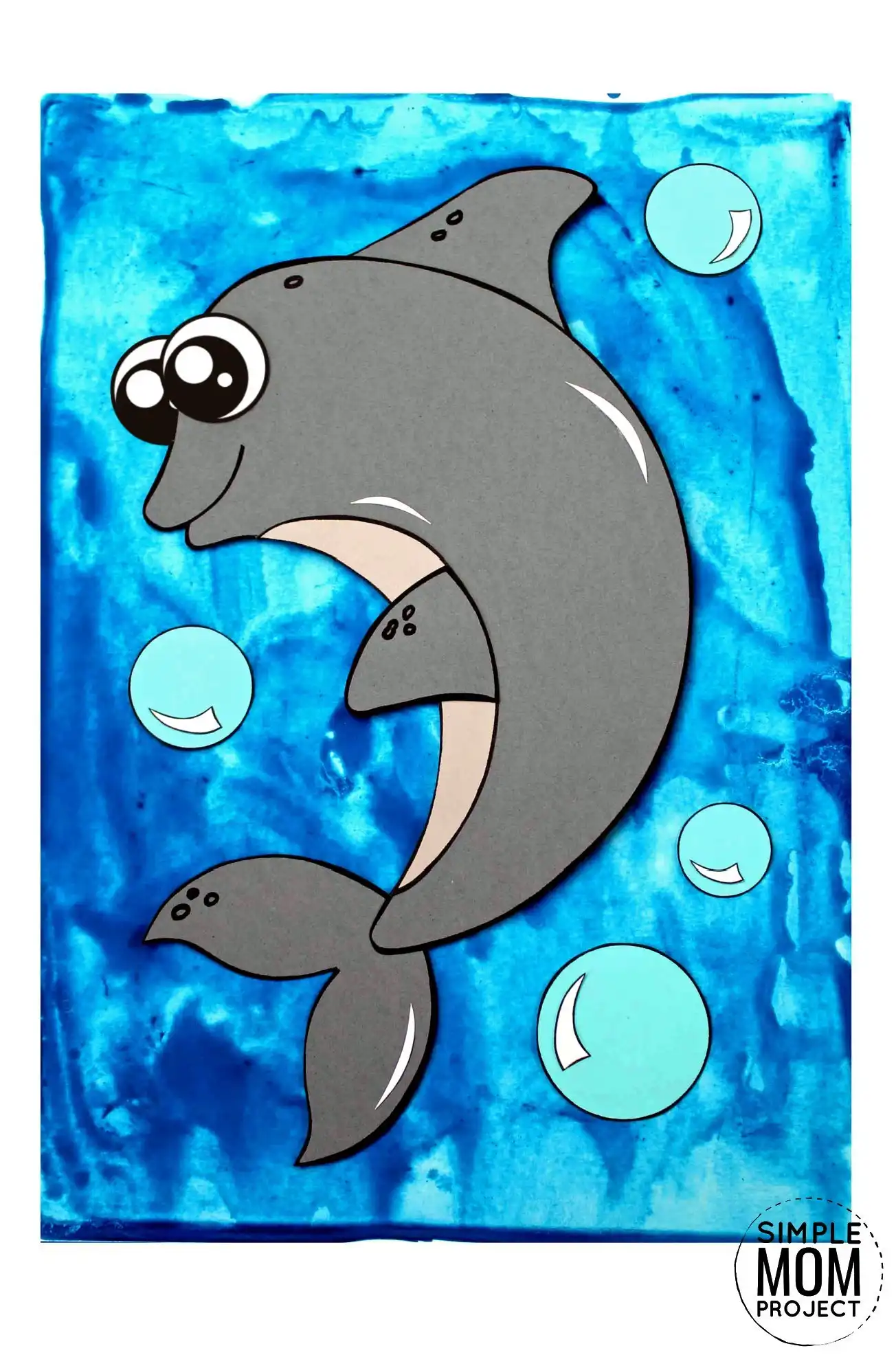 After you've done all that, glue him on a piece of paper and add cute bubbles.
Dolphin Template:
To prevent Copyright infringement, you will see our watermark inserted on all of our images. This will NOT be included in your download.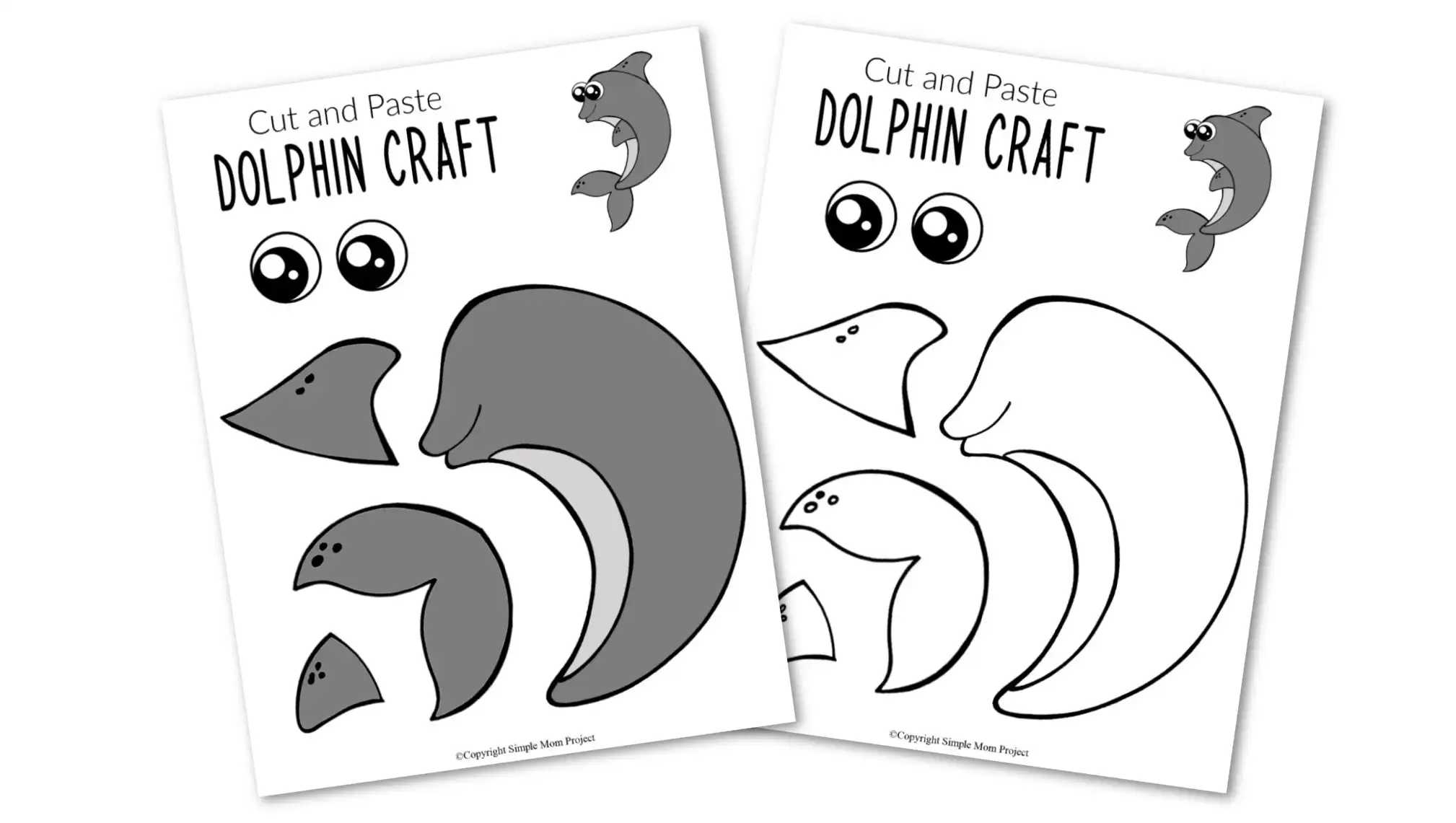 Don't forget to share how you're planning to use these cute paper dolphin craft. I can't wait to hear your ideas!
When you have finished, be sure to share your creation on Simple Mom Project's Facebook Page and follow me on Pinterest!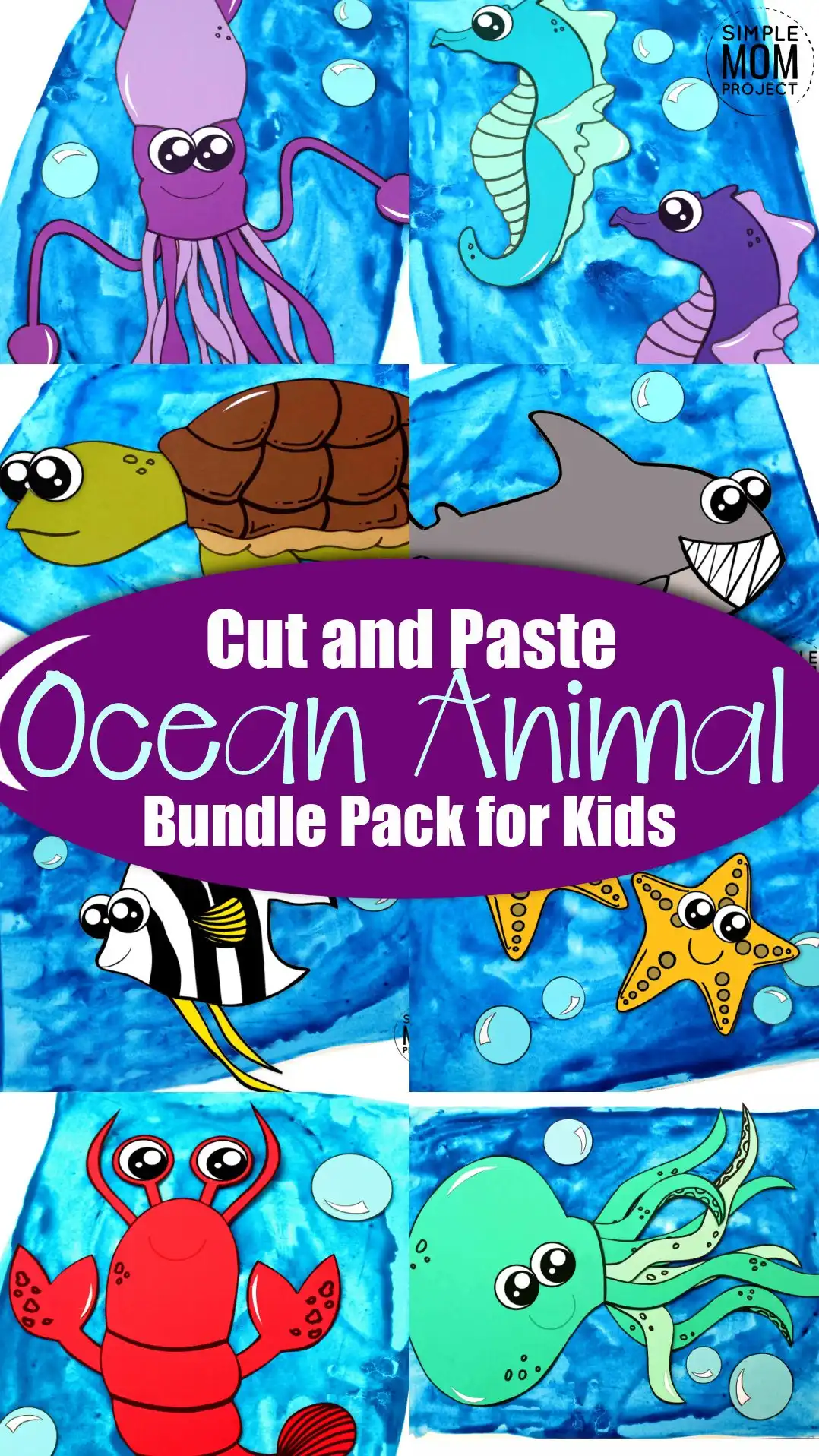 Kaitlen D.
More Fun Ocean Animal Crafts: