If your children are into gardening, daisies might be the ideal flower for them.
These beautiful daisies are easy to grow and can light up your garden.
Check out this free printable daisy flower craft template for a fun hour of relaxation and creativity.
Cut out the daisy flower shape and use it for coloring, stencils, arts and crafts, and more!
Making this simple printable daisy pattern template improves children's fine motor skills, scissor skills, concentration and imagination.
Scroll down to follow the step-by-step instructions or watch the short tutorial video. 


Need more crafty fun? Check out our Daffodil, Sunflower and Ant craft.
 T
hey are perfect for those days when staying indoors is the only thing your family can do!
*By the way, this post may contain affiliate links which means I may receive a small commission at no additional cost to you if an item is purchase through that link. For more information, click here.*
Free Printable Cut and Paste Daisy Craft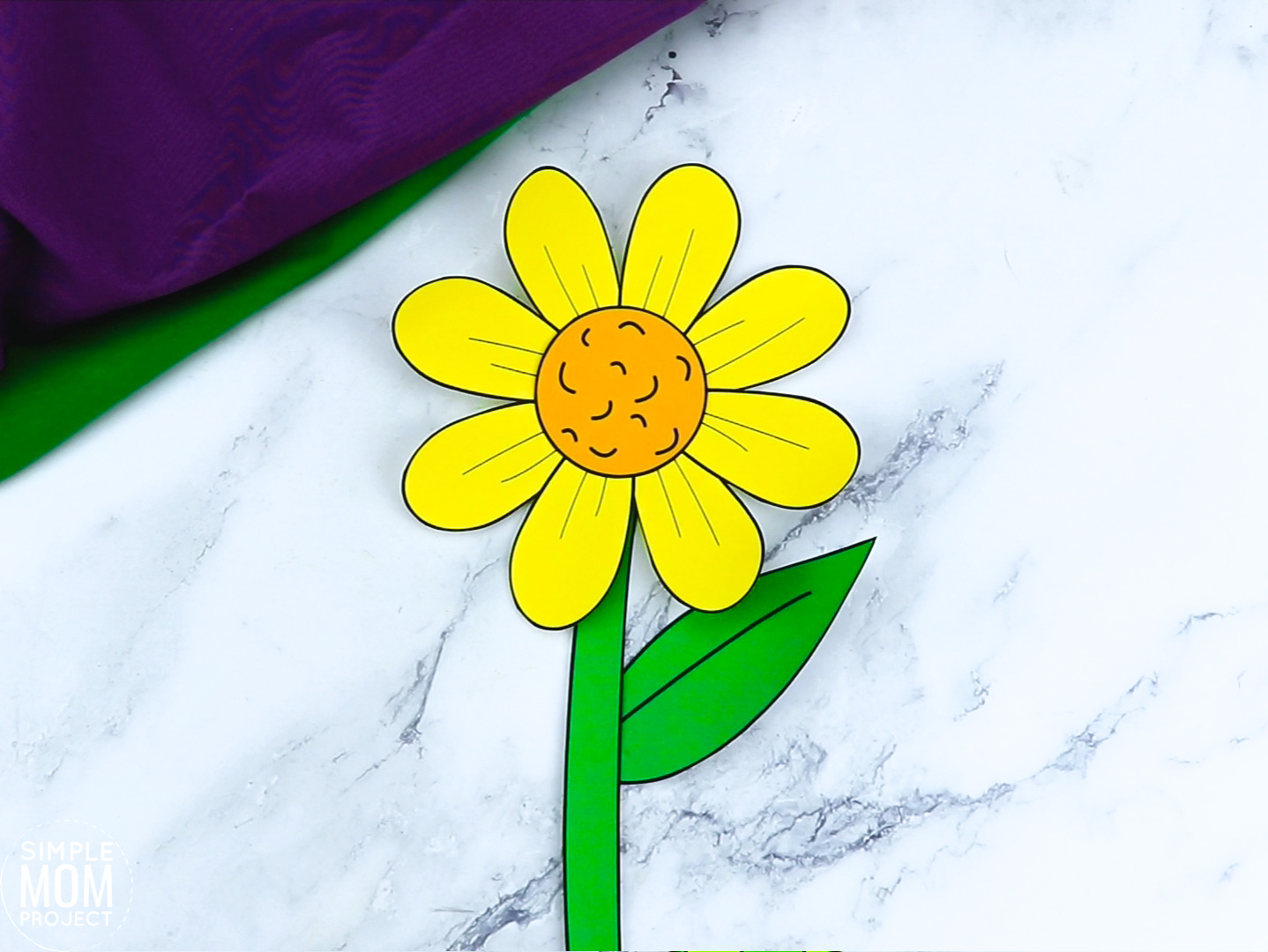 Ideas for Easy Preschool Paper Daisy Craft
Here are some of the fantastic ideas that will help you incorporate this simple printable daisy flower craft template with your toddler, preschooler and kindergarten.
1. Fabulous Flower Books for Kids
It's important to teach our little one how to read at an early stage.
Reading with our children expands their vocabulary and develops their listening skills.
Read a book about flowers to keep your kids interested in exploring nature and discovering new things around them.
2. Daisy Flower Math Activity
If you are planning to study basic math with your little learner, be sure to include this basic printable daisy craft template.
Gather all the classic craft supplies and let's start with our number activity!
Have your little one fill in the daisy drawing with bright colors and cut it out.
Write down individual numbers on each disk flower piece, and glue everything together to form a daisy flower.
If your child likes to combine it with recycled craft materials, encourage them to do it.
They can replace the petals with cupcake liners, green felt paper for the leaves and paper straw for the stem.
Once they are satisfied with the outcome, teach them the numbers written on each daisy flower.
Make sure to do it gradually until they can recite the numbers by themselves.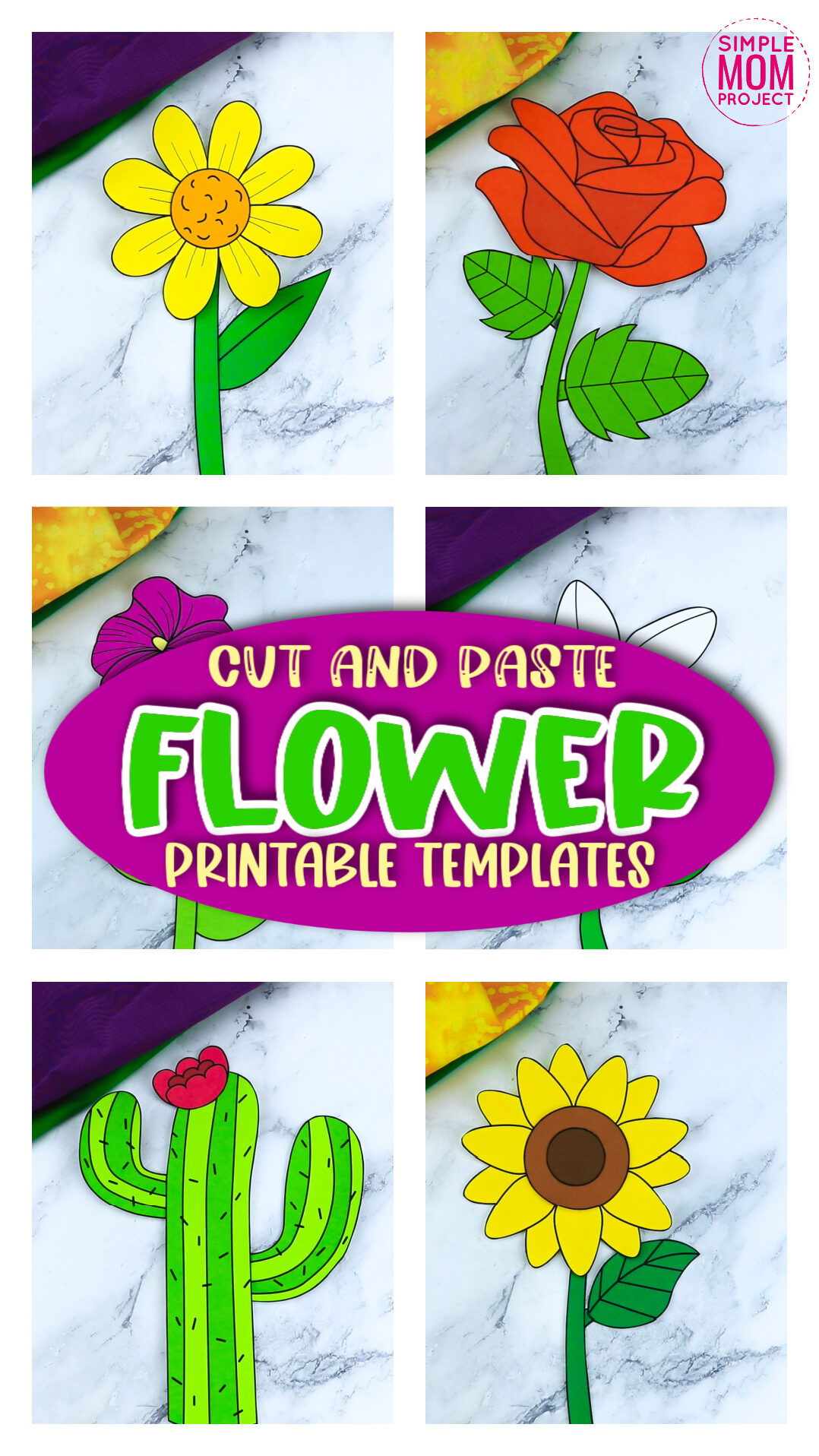 3. Easy Q-Tip Daisy Craft
Did you know that cotton swabs can also be used for DIY crafting?
Making this cute Q Tip daisy craft is so easy to do, even preschoolers can do it on their own with minimal supervision.
Cut the leaves out of the green construction paper and glue it on a green popsicle stick.
Leave it for a few minutes until it's completely dry.
Next, start cutting the cotton swabs in half and glue it one by one around a yellow pom pom.
Glue on the flower on its stem and your Q-Tip daisy craft is ready for display!
4. Spring Greeting Card
Who wouldn't love receiving handwritten letters from our loved ones nowadays?
My children are naturally sweet, they came up with making handmade greeting cards with the help of this easy printable daisy outline template.
Once your little is done working on this free printable daisy craft template, glue it on the front page of a folded construction paper.
Encourage your child to express themselves by writing down all the messages they want to say to the receiver.
These brilliant daisy craft ideas are perfect to spend some sweet quality time with your kids.
We are confident they will ask for more beautiful flower craft pattern templates.

Daisy Craft Supplies Needed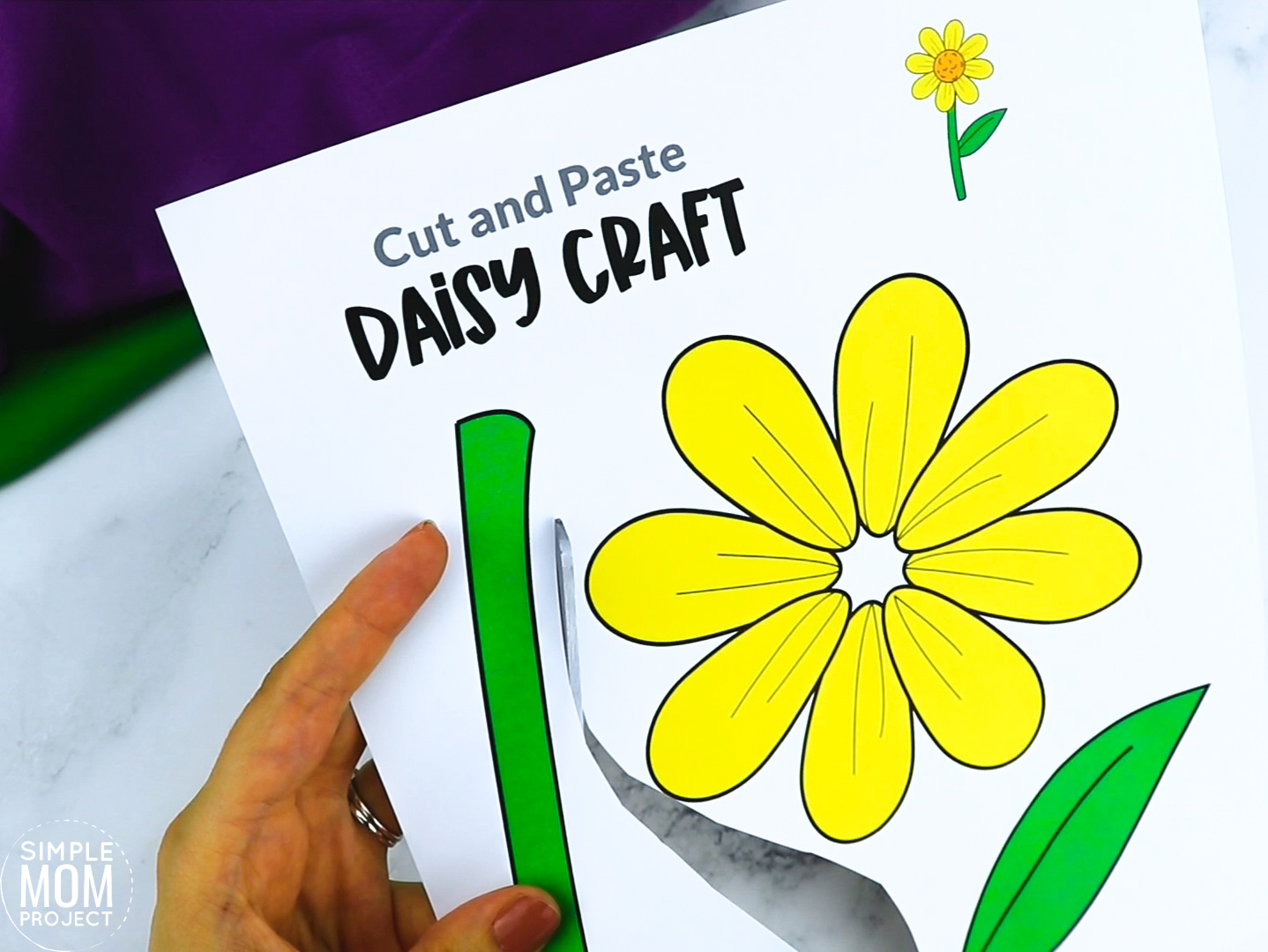 Printable Daisy Template (FOUND AT THE BOTTOM)
Keep scrolling to get your very own daisy craft today and start with your little ones and their flower craft buddies today!
Daisy Craft Instructions
Gather all the simple spring craft supplies and print out this free printable daisy craft template in a white sheet of paper.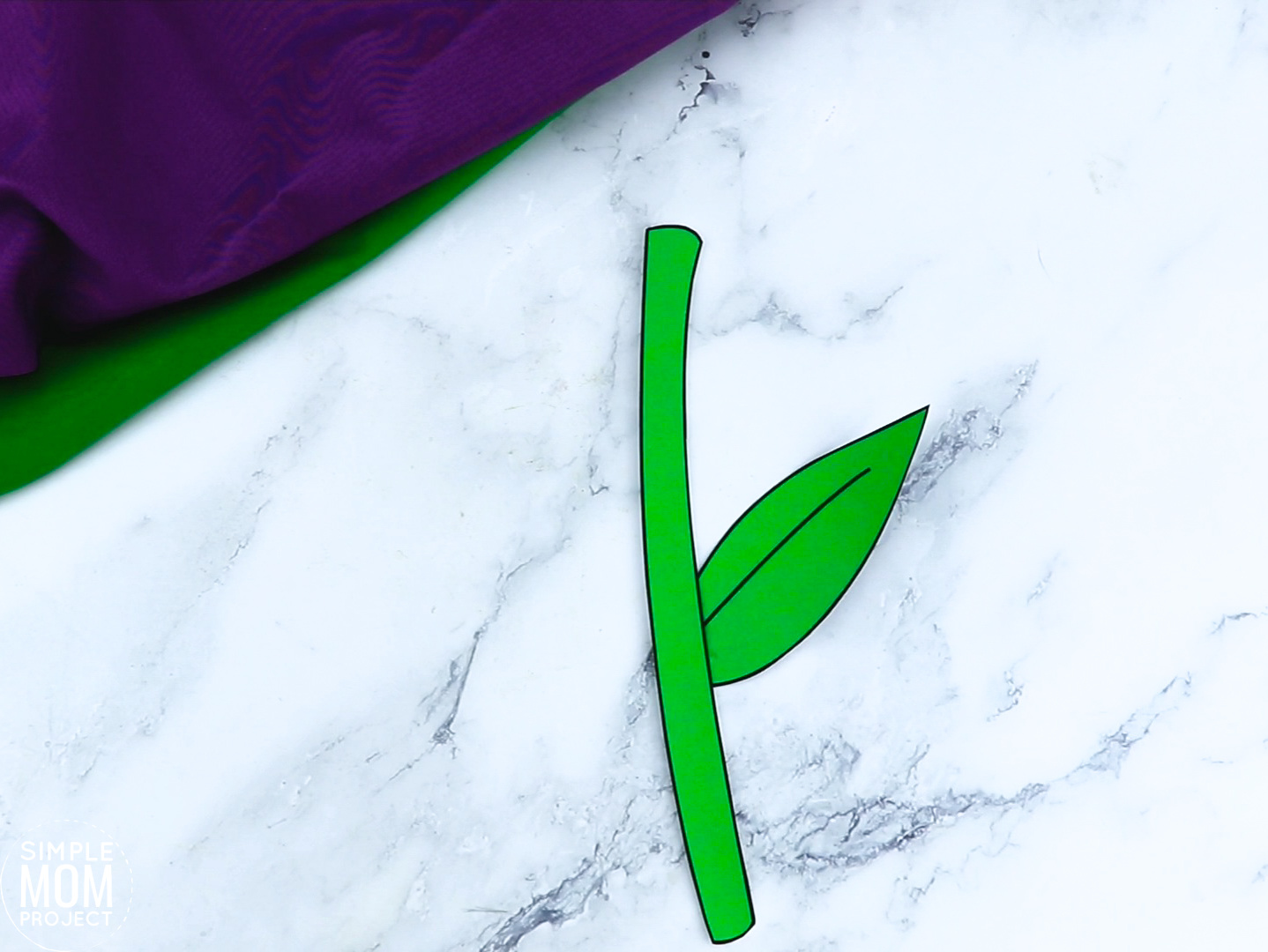 If your child is familiar with using scissors, encourage them to cut out the pattern pieces.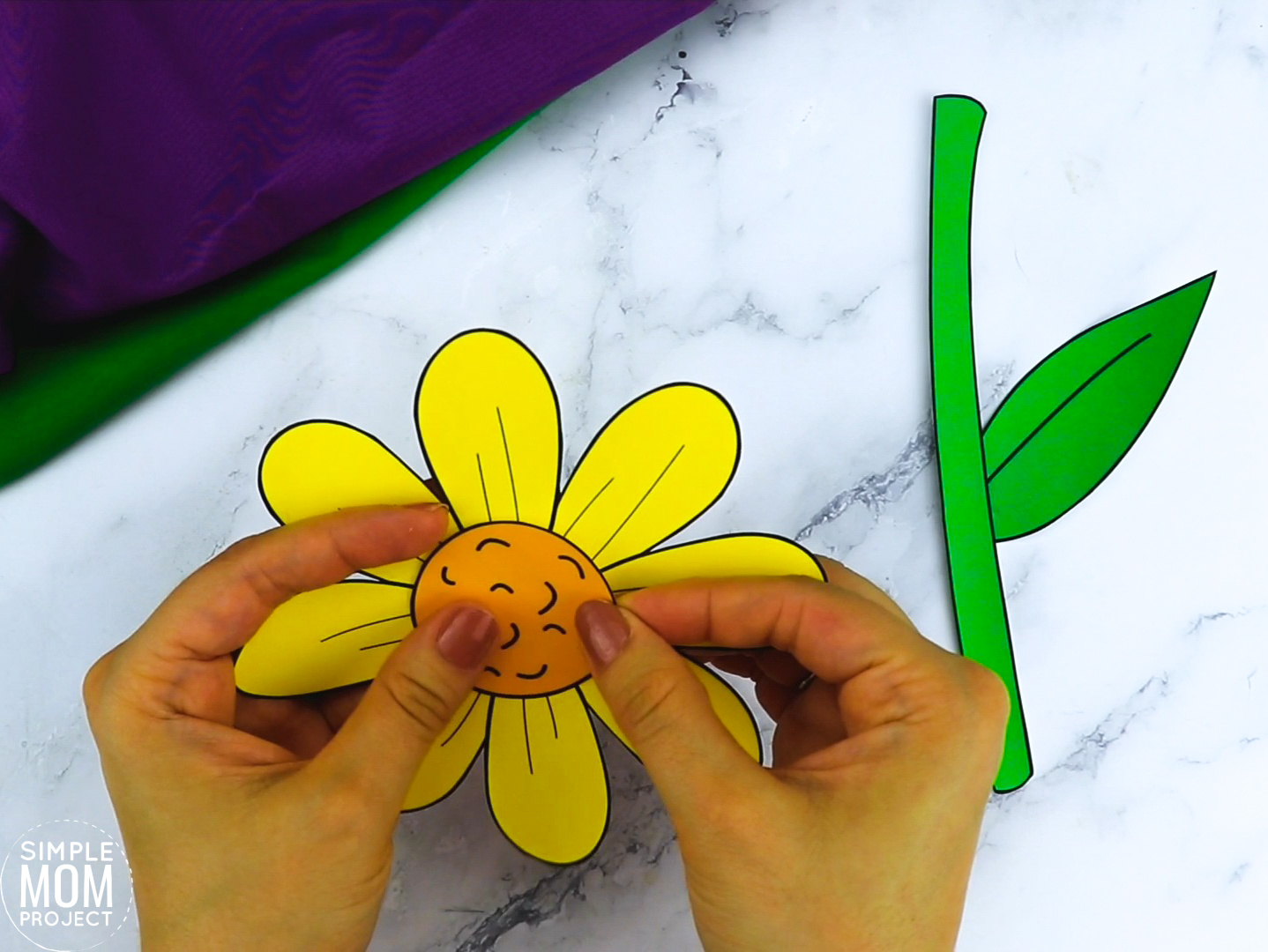 Use a glue stick to attach the stem and leaf together, then set it aside to dry.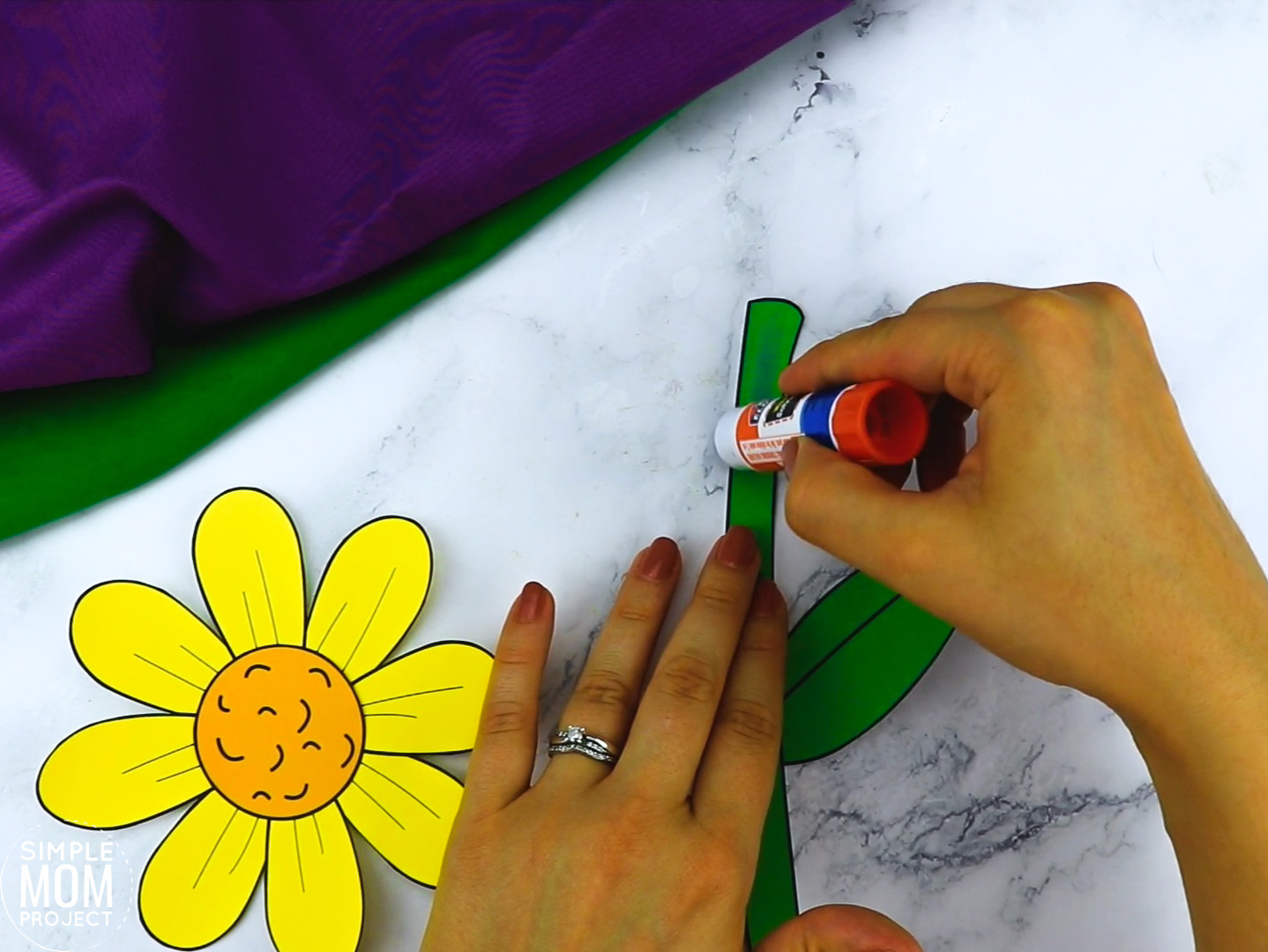 Glue on the disk flower onto the center part of the petals.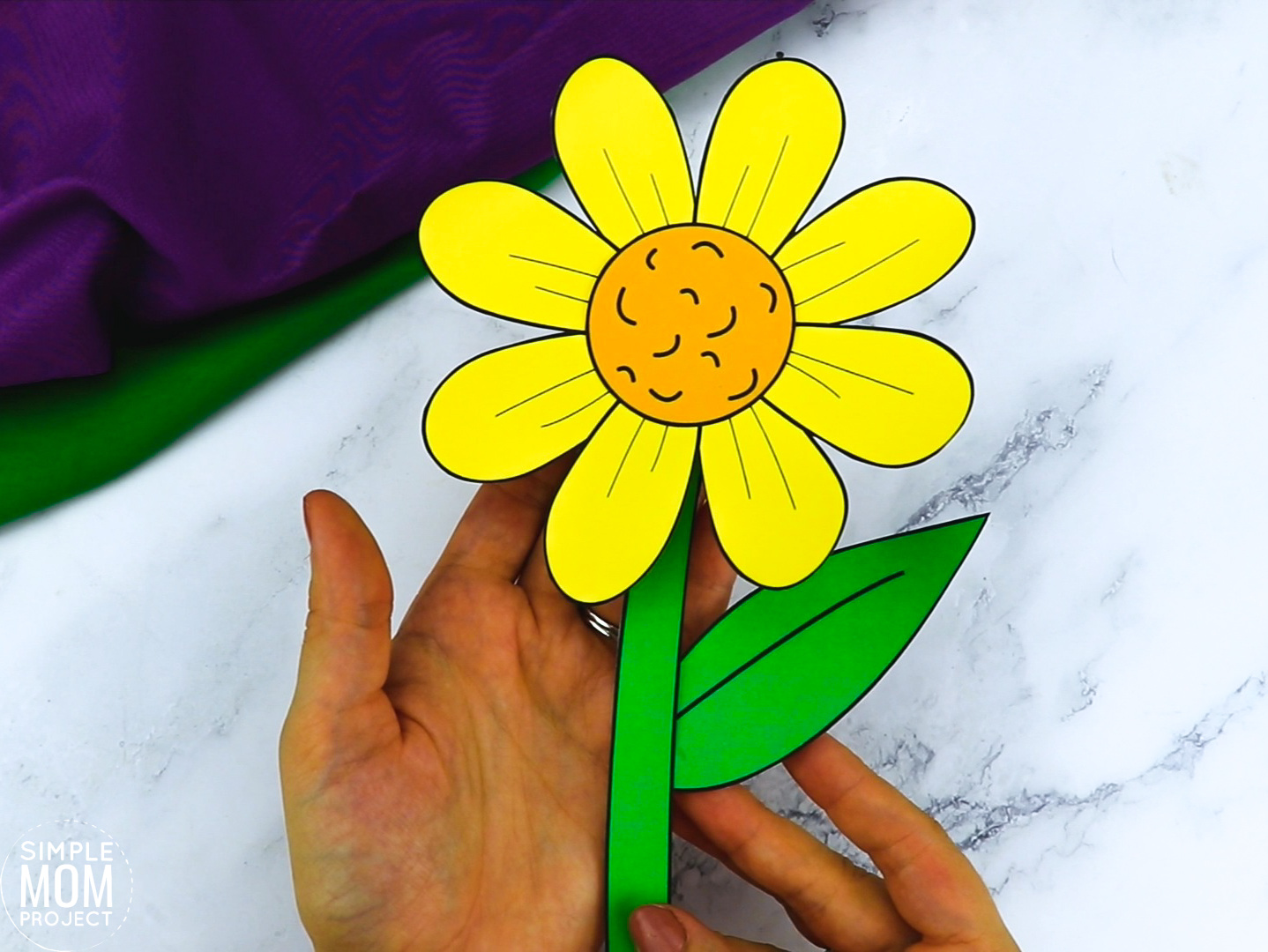 Lastly, glue on the daisy flower on its stem.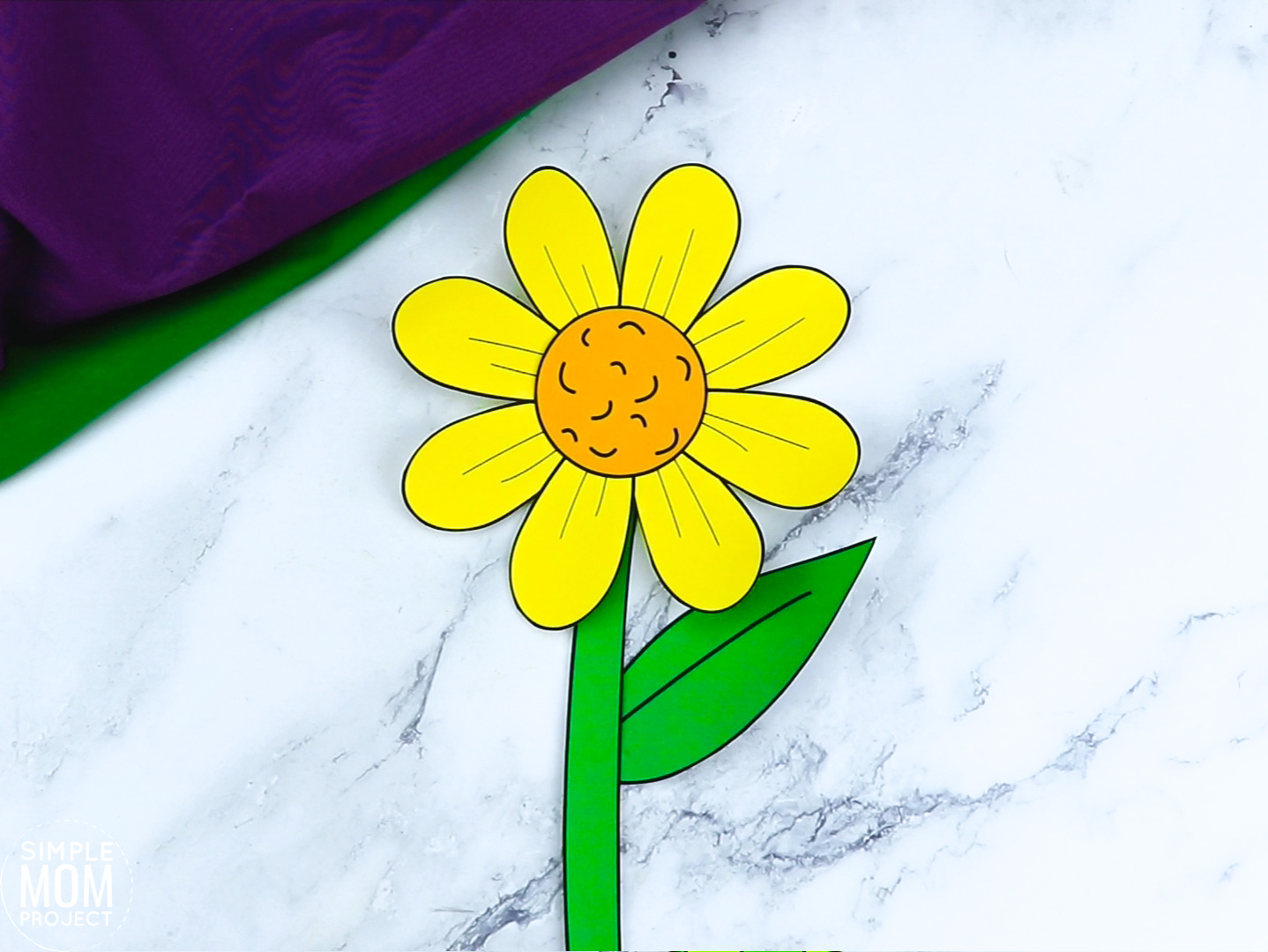 This easy cut-and-paste daisy flower template is the perfect project for new crafters!
More Options to Choose:
You can print the blank version and trace the cut outs on card stock paper for a sturdier daisy craft,
Print the daisy template in color for a simple and easy rainy day craft or,
Print the blank daisy template and use it as a fun coloring sheet activity and then glue the pieces of the daisy craft together.
Free Printable Daisy Craft Template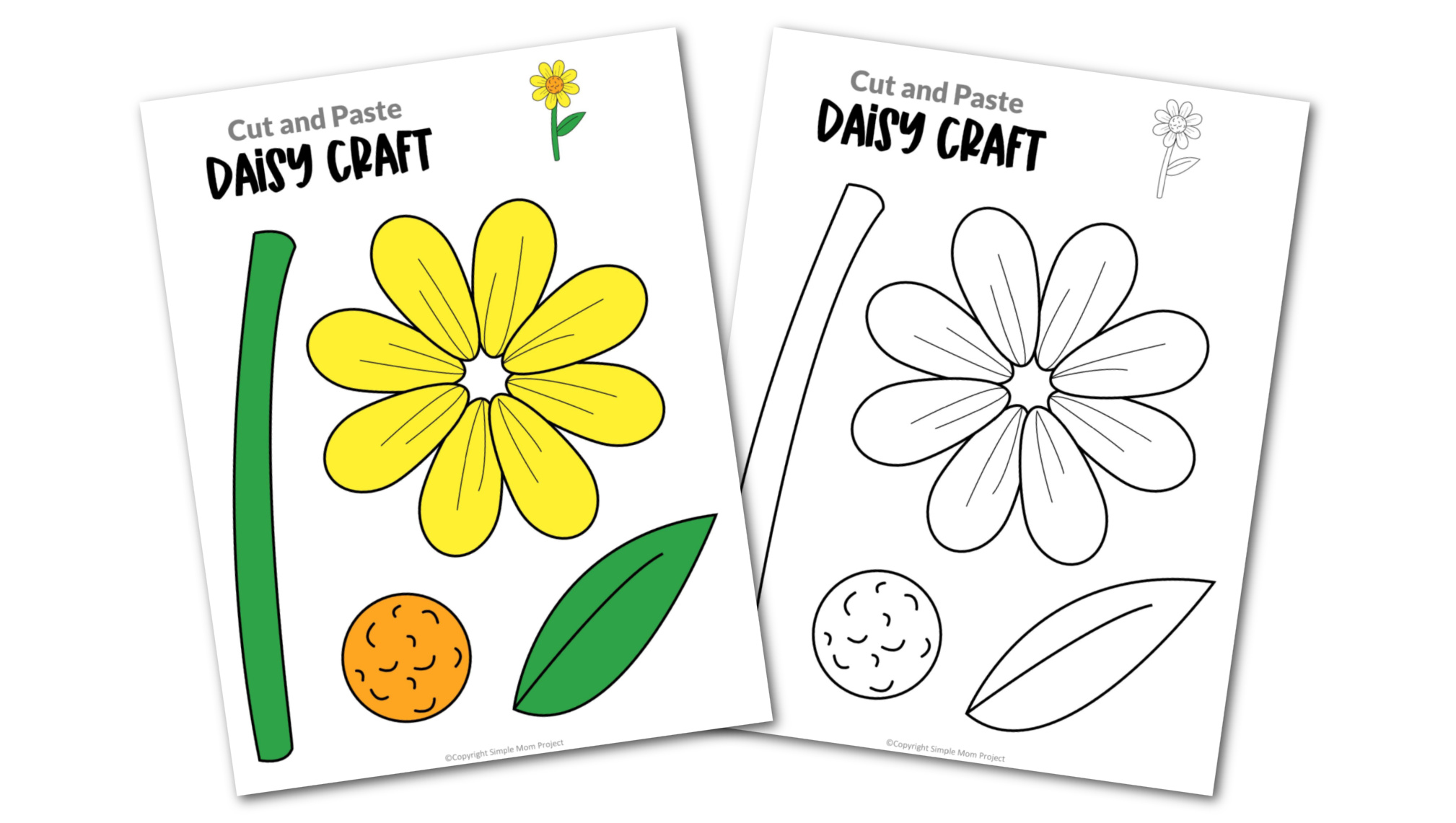 Keep your children productive during the weekend with these two different versions of preschool printable daisy flower craft templates.
Your little one can choose between the plain daisy drawing with no color and the colored daisy flower template, or print them both!
Don't forget to share your learning plans in the comments.
Need more lovely flower fun? Check out our packed list of flowers for simple craft fun with your little ones.  
When you have finished, be sure to share your creation on Simple Mom Project's Facebook Page and follow me on Pinterest!

Kaitlen D.
More Beautiful Flower Crafts