Looking for a fun way to keep your kids productive and busy during the weekend?
Then look no further!
Today, we love to share with you this free printable cut and paste dragon craft template that is perfect for kindergartners and preschoolers to use.
It's so easy to put together!
My kids love dragons, their royal fantasy crafts wouldn't be complete without creating this cute cut and paste dragon craft.
This fearless dragon craft activity will support your little one's speech and language development and it works well with several fantasy books.
This printable cut and paste dragon craft template is the best way to encourage your children to enjoy some easy arts and crafts exercise.


Need more crafty fun? Check out our Prince Craft, Knight Craft and Princess Castle Craft.
 T
hey are perfect for those days when staying indoors is the only thing your family can do!
*By the way, this post may contain affiliate links which means I may receive a small commission at no additional cost to you if an item is purchase through that link. For more information, click here.*
Free Printable Cut and Paste Dragon Craft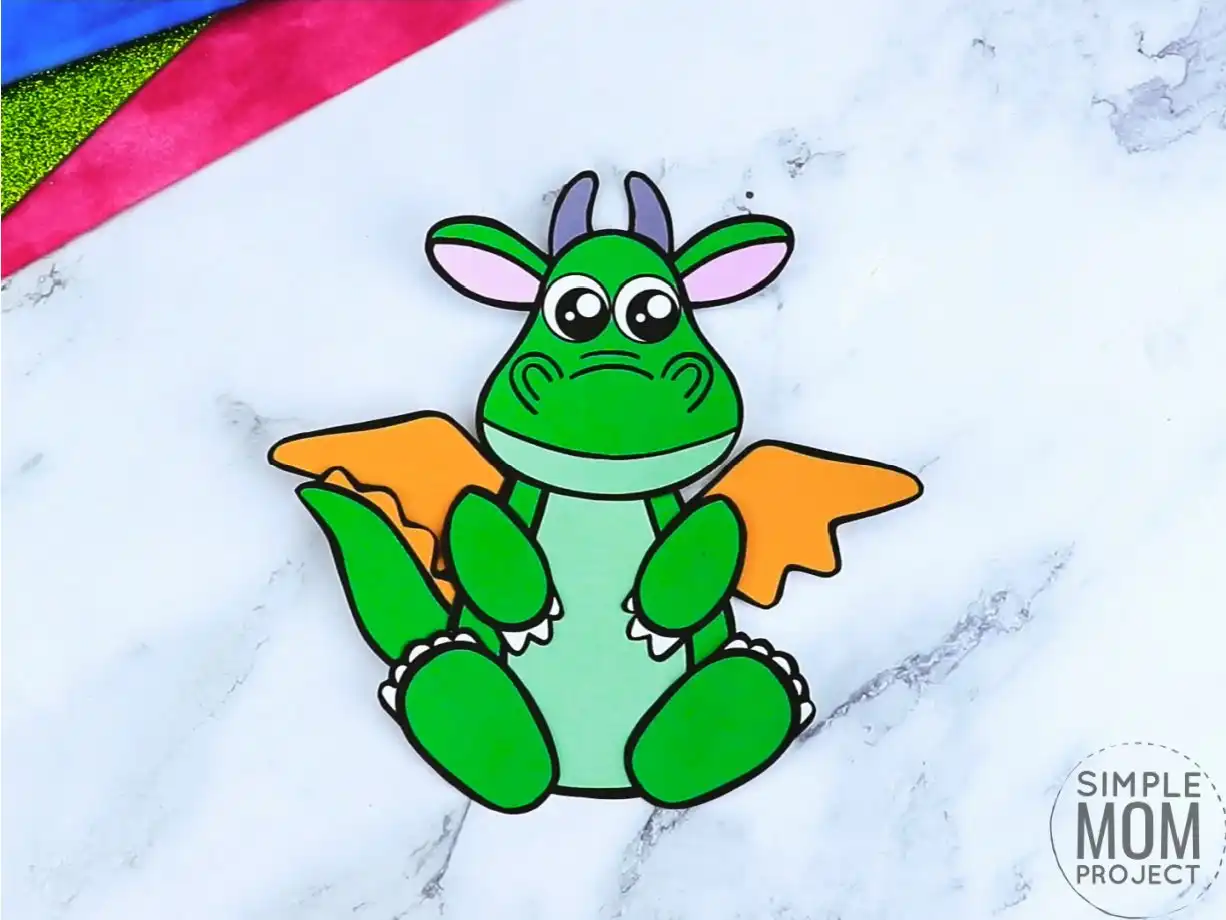 Ideas for Easy Preschool Paper Dragon Craft
We came up with a few brilliant ideas that will help you incorporate this amazing cut and paste dragon craft with your toddlers and preschoolers.
1. Dragon Fantasy Story Time
Do you love watching fantasy movies along with your whole family during rainy days?
If so, then these fantastic dragon and tall-tale books are perfect to read for your children before going to bed.
2. Mini Dragon Puppet Craft
Felt craft and paper craft ideas are one of our favorite weekend activities with the whole family.
If your kids love Dreamwork's movie How to Train Your Dragon, they will definitely have a good time making their very own simple fire breathing dragon puppet craft.
Use this free printable cut and paste dragon craft template to encourage your kids to create their own dragon puppet with the designs and colors of their choices.
Allow them to decide whether they like to glue it on a paper bag or a popsicle stick, or both.
This will improve their confidence in decision making.


3. Build Focus and Concentration
Aside from having a lot of fun in making this free printable cut and paste dragon craft, it will also help your children to focus even on the smallest details.
Grab all the recycled materials that you probably already have at your home.
Let your preschooler cut out the dragon template pieces by themselves, if you think they are ready for it, then guide them in putting it together according to the instructions.
If you print the plain version of this printable cut and paste craft dragon worksheet, it will be a great opportunity for your kids to concentrate in coloring every part of the dragon template using crayons or paint.
4. Dragon Story Room Décor
There are a lot of amazing DIY cut and paste dragon craft ideas that can be found in the internet, like a simple origami dragon, dragon puppet or dragon paper cup.
This cut out dragon craft template can be used as your child's room décor if they adore fantasies.
Once your child is finished with their masterpiece, help them to hang it on their room's wall.
You will notice how proud they are with their accomplishments.
As you can see, there are a lot of awesome ways on how to use cut and paste dragon craft ideas for your toddlers and preschoolers.


Dragon Craft Supplies Needed
Printable Dragon Template (FOUND AT THE BOTTOM)
Keep scrolling to get your very own dragon craft today and start with your little ones and their royal character craft buddies today!
Dragon Craft Instructions
Choose which type free dragon craft your preschooler wants to create and print it out on a cardstock paper.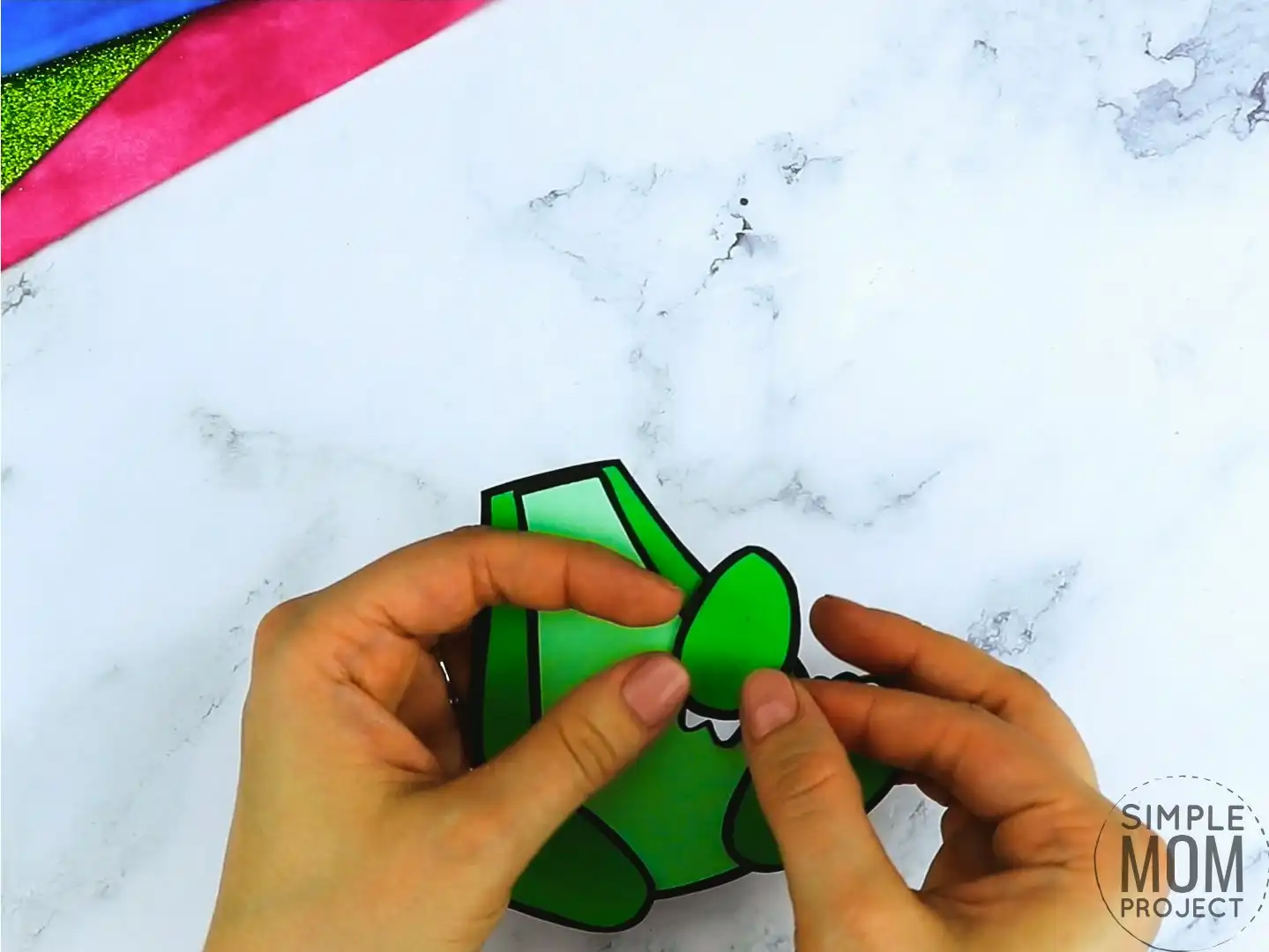 You can cut them out or if you think your preschooler is ready to hold scissors, you can let them have a go.
If your little one chose the plain template, make sure they will color it first before cutting out the pieces from the template.
You are now ready to stick all the dragon pieces together. Glue the dragon legs and arms on the sides of the body.
Glue the tail and wings on the back of the body.
And finally, glue the head onto the top of the body.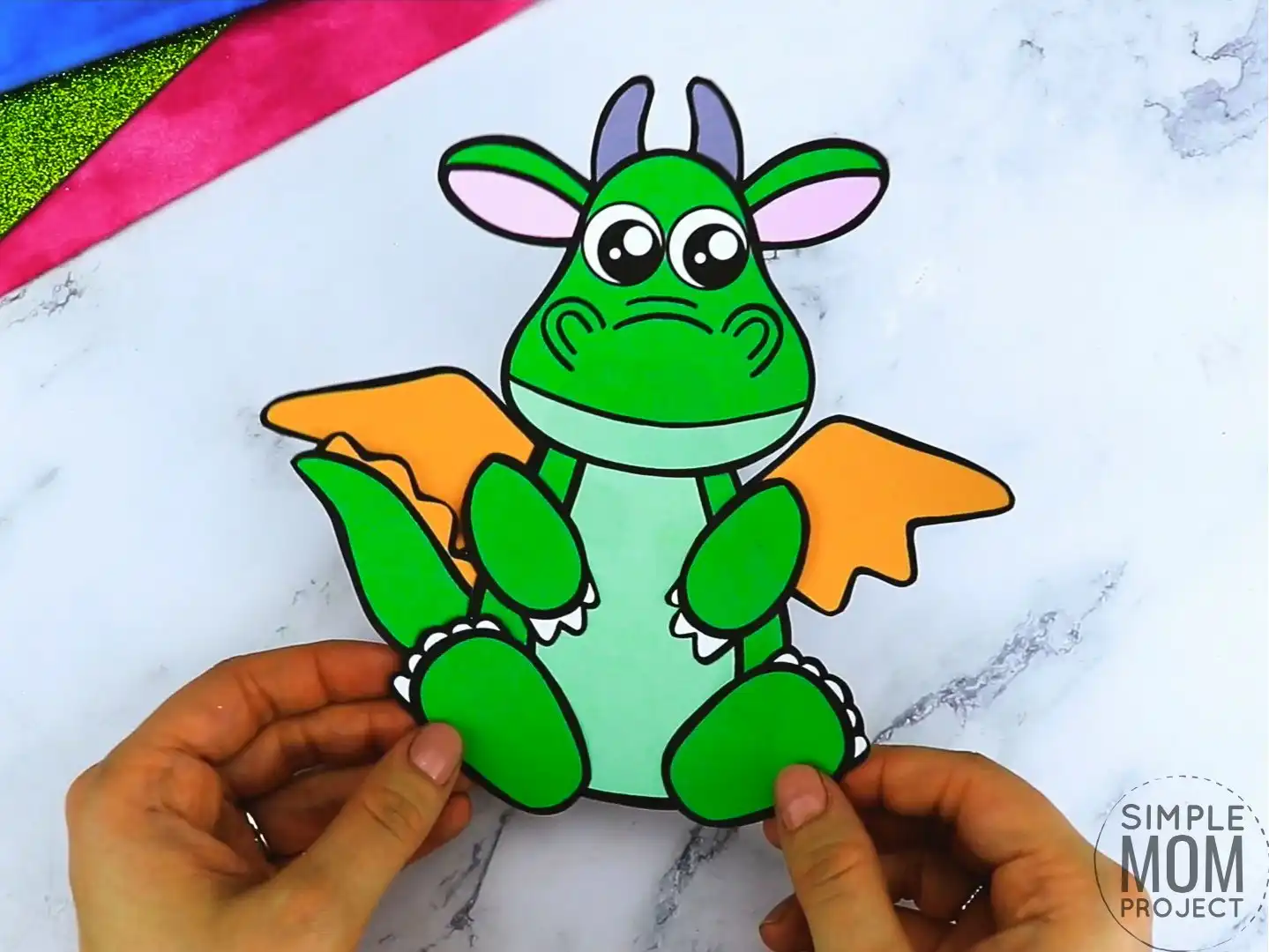 It's simple yet so adorable that even your little one can do it!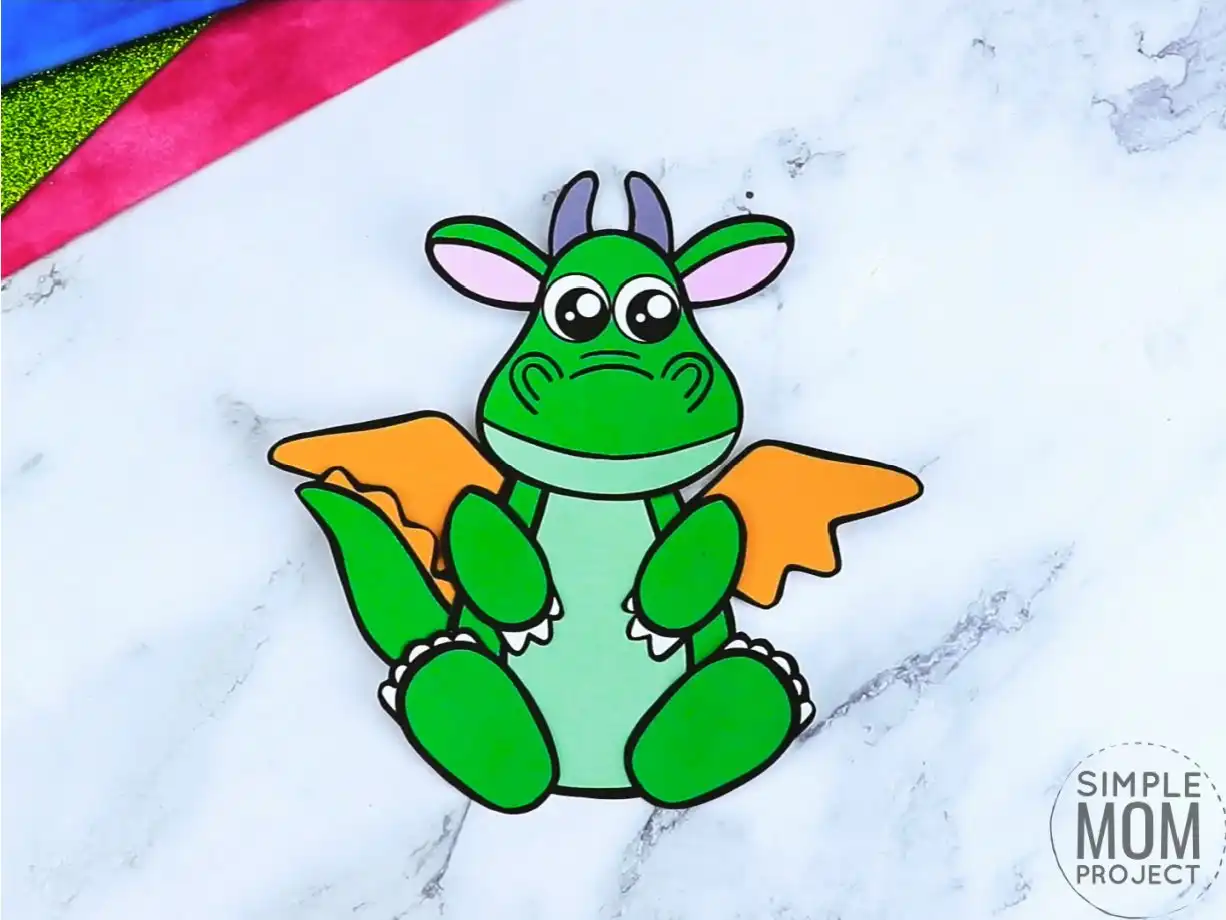 More Options to Choose:
You can print the blank version and trace the cut outs on card stock paper for a sturdier dragon craft,
Print the dragon template in color for a simple and easy rainy day craft or,
Print the blank dragon template and use it as a fun coloring sheet activity and then glue the pieces of the dragon craft together.
Free Printable Dragon Craft Template
Do you want to keep your kids entertained during the rainy days?
This amazing cut and paste dragon craft template comes with two versions!
Download and print the plain template where your kids can color the template first before the actual cut and paste process or they might want to proceed directly to cutting and pasting each part of this dragon craft template.
Don't forget to share your learning plans in the comments.
Need more storybook character fun? Check out our packed list of storybook characters for simple craft fun with your little ones.  
When you have finished, be sure to share your creation on Simple Mom Project's Facebook Page and follow me on Pinterest!

Kaitlen D.
More Storybook Character Crafts