As we release a farm animals theme pack for preschool, kindergarten and young children, it would be great to include these free cow templates!
Making this blank printable cow template brings out your child's creativity, improves fine motor skills and focus.
Turn the cut-out cow drawing into stencils, string art patterns, cute crafts, papercraft puppets, posters, party banners and more.
Let your little ones grab their plush cow toy, sheep or pig as they enjoy coloring and decorating this easy printable cow craft template.
What are you waiting for?
Click download and get creative with our free printable realistic cow template.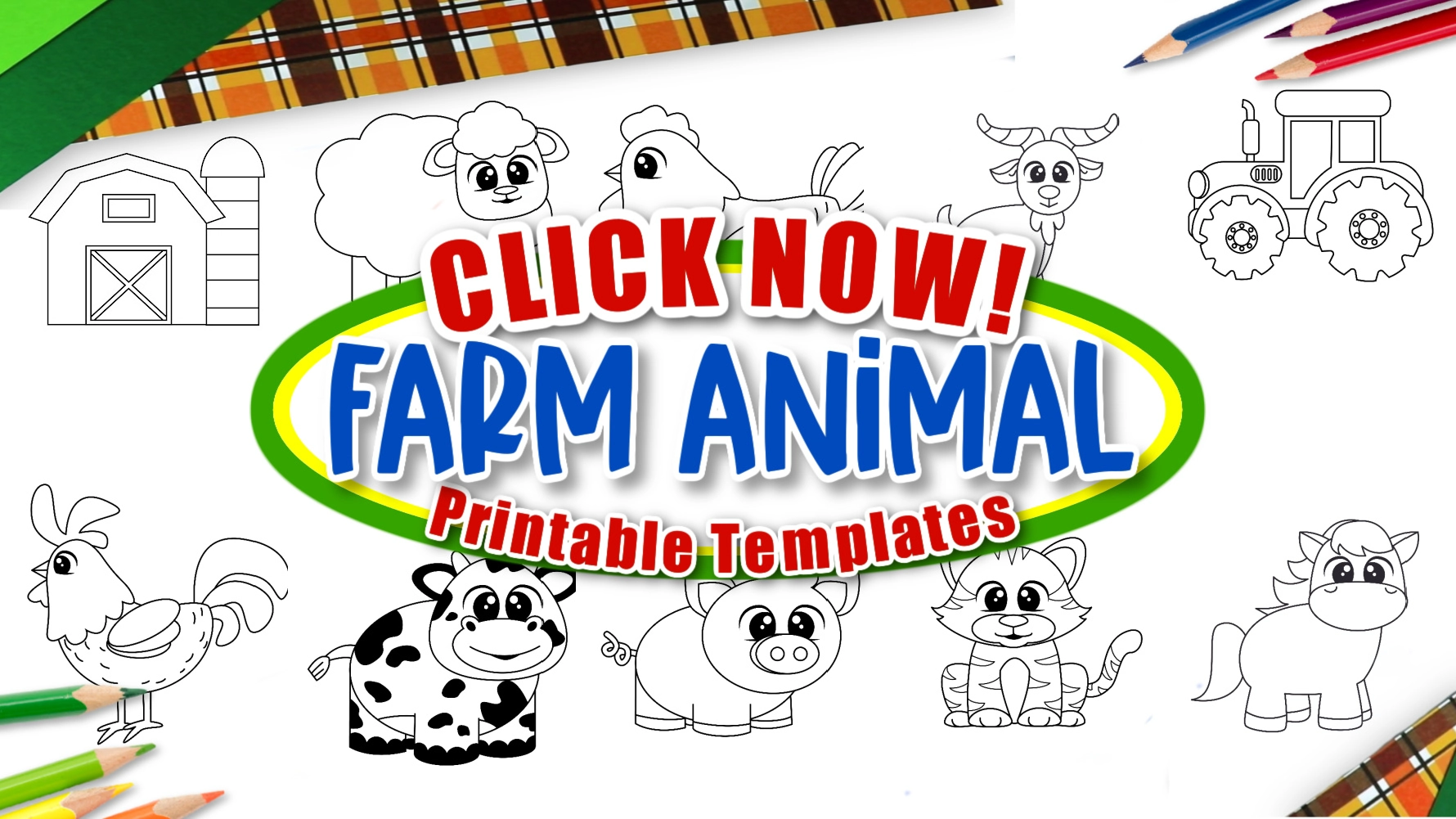 *By the way, this post may contain affiliate links which means I may receive a small commission at no additional cost to you if an item is purchase through that link. For more information, click here.*
Free Printable Cow Template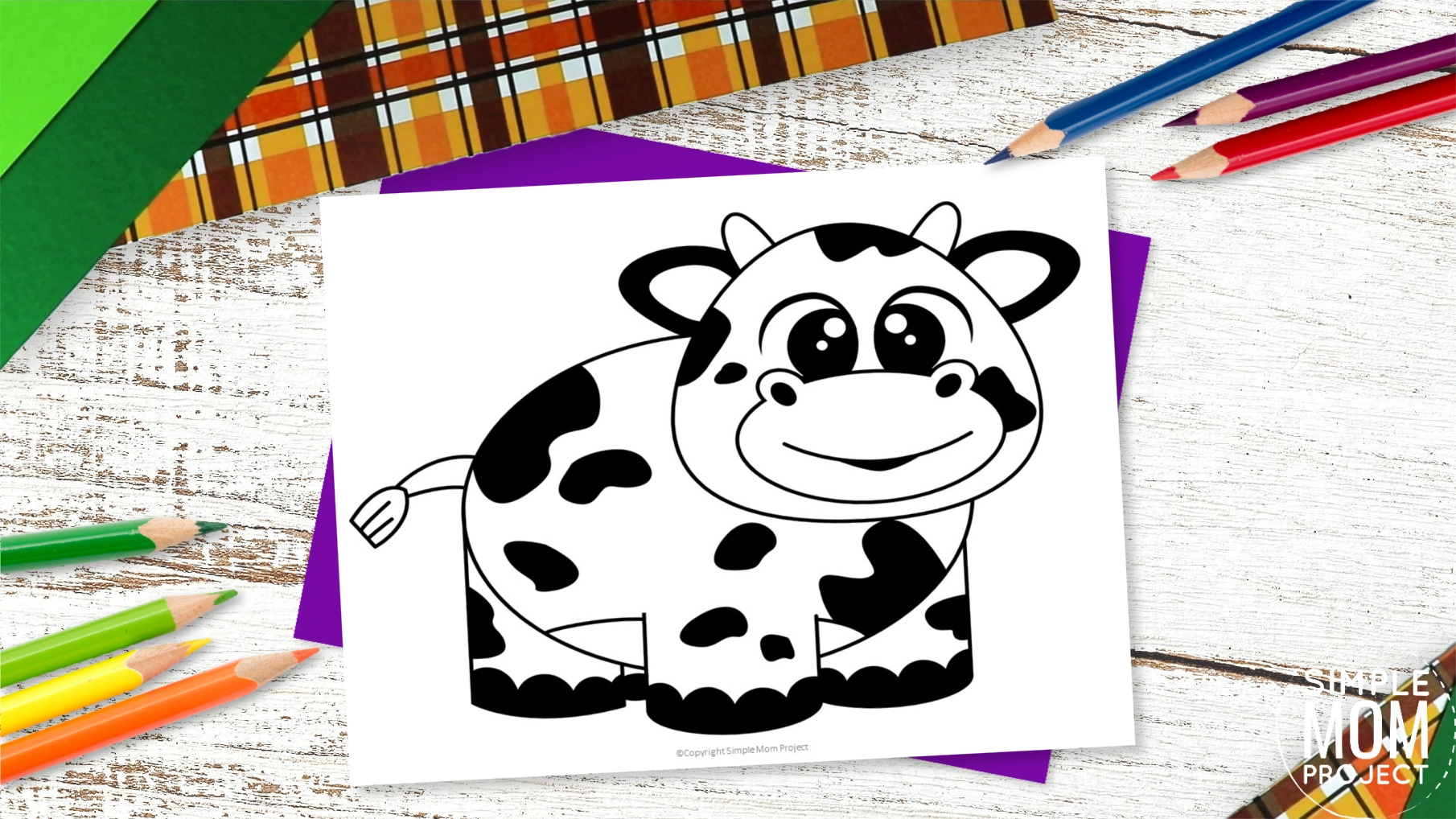 Cow Template Materials Needed:
Printable Cow Template (FOUND AT THE BOTTOM)
Make your child's finished cow template a forever memory by laminating it! We use this laminator and cannot express how much we love it! It is not only inexpensive, it is SO easy to use!
Your kids will love seeing how much you adore their art work when you laminate and display it for years to come!
If you need more fun farm animal templates for your kids, check out this Pig, Chicken and Sheep template.
Ideas for Cow Template
Here are some of the best ideas that we came up on how to include this cute printable template cow clip art in your daily life with the kids
1. C is for Cow
If you're planning to study the alphabet letters with your kids, be sure to include this simple printable cow template in your preschool lesson plan.
When your little one is finished, teach them the correct pronunciation of the letter C.
Next, provide a tracing uppercase and lowercase letter C worksheets to improve your children's writing skills.
Lists down some basic words that begin with the letter C, then encourage your child to repeat reading or pronouncing it after you.
To get familiar with the letters, try our free printable A to Z Alphabet Craft Template Printable.
2. Amusing Books About Cows
Reading aloud to our children helps with their brain development, listening and language skills.
Reading stories before bedtime also gives our kids the chance to relax and calm their minds after a long day at school or exerting energy on playing.
If you're looking for great books for kids to pair with this cute printable cow template, we highly recommend the following:


3. Easy Handprint Cow Craft
We love DIY crafts that you can do in 5 minutes, but that give the kids hours of fun.
Gather all your craft supplies and let's make a handprint cute cow craft.
Start tracing your child's hand on white construction paper or cardstock paper.
Next, let your kindergarteners cut it out to practice their scissors skills.
Use our free printable cow template to trace the cow's head on construction paper and cut it out.
Using a glue stick, attach the cow's head onto the thumb of the handprint.
Cut the black spots out from a black paper and glue it anywhere on the body.
Lastly, draw the eyes, mouth and nostrils on the cow's face.
Simply follow these step-by-step instructions and your kids will be jumping in excitement once it's complete! 
4. Farm Themed Classroom Decorations
Students will love to decorate the classroom according to their favorite animals.
Print as many free cow templates as you want and let the students enjoy coloring it.
When they are done, use it as a background design for the bulletin board or wall décor.
For more printable template of different animals, we suggest to try these:
We hope you loved these marvelous printable cow template ideas with your children.
It's always fun to be part of your easy farm animal craft activities and lesson plans.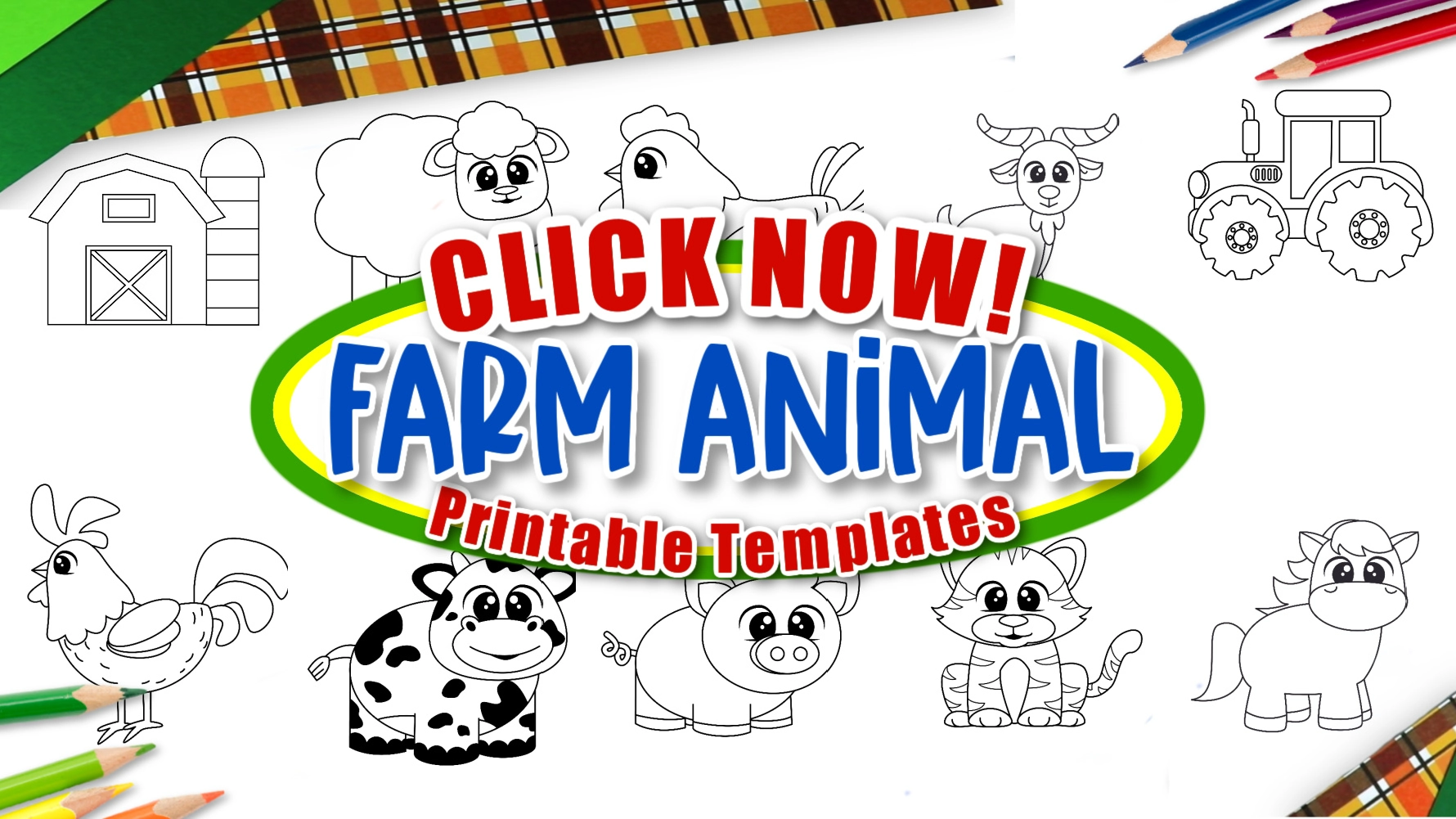 Printable Cow Template: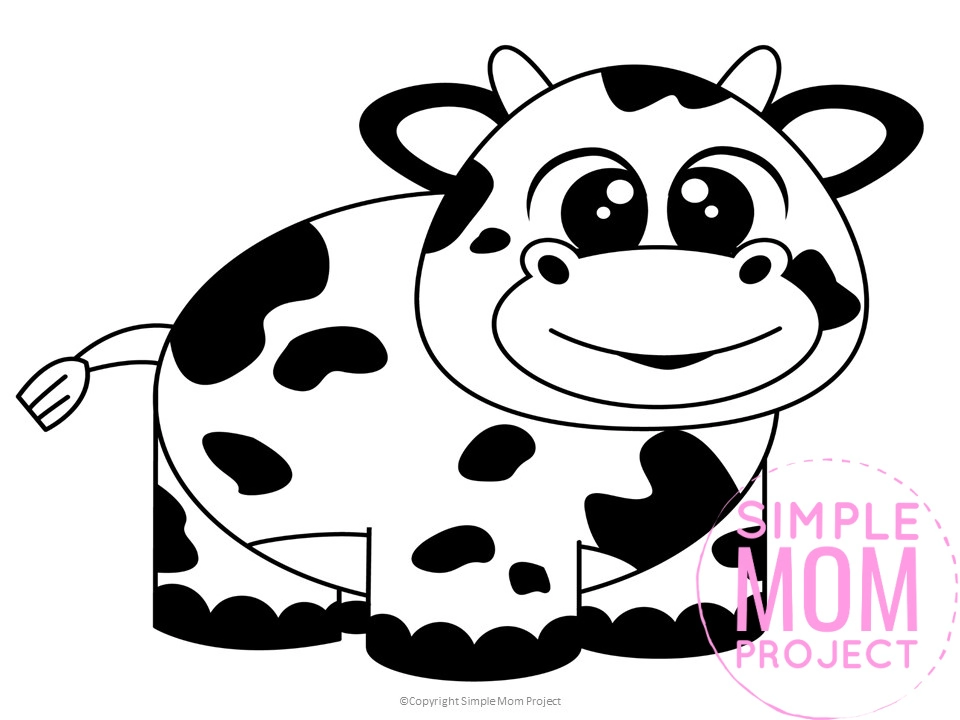 Get the printer ready, you're going to want to download a lot of this free printable cow template pdf files.
It's a simple black and white cow outline where toddlers, preschoolers and even older kids will enjoy coloring and creating adorable cow crafts out of it.
What are the interesting things you've learned in doing these easy cow craft template pieces?
We would love to hear your thoughts, suggestions, and questions in the comment section.
When you have finished, be sure to share your creation on Simple Mom Project's Facebook Page and follow me on Pinterest!

Kaitlen D.
More Fun Farm Animal Templates