Are your kids curious about the frogs they have seen in your garden pond?
This adorable printable cut and paste frog craft template will help your children to learn all about the amazing life cycle of a frog in a fun way!
This free printable frog craft is so easy that even toddlers can do it!
It's a great opportunity to encourage young children to work on their hand-eye coordination and focus on details.
Grab all the materials needed because this simple preschool cut and paste frog craft template makes the perfect spring and summer activity!


Need more crafty fun? Check out our Prince Craft, Princess Craft and Mushroom Craft.
 T
hey are perfect for those days when staying indoors is the only thing your family can do!
*By the way, this post may contain affiliate links which means I may receive a small commission at no additional cost to you if an item is purchase through that link. For more information, click here.*
Free Printable Cut and Paste Frog Craft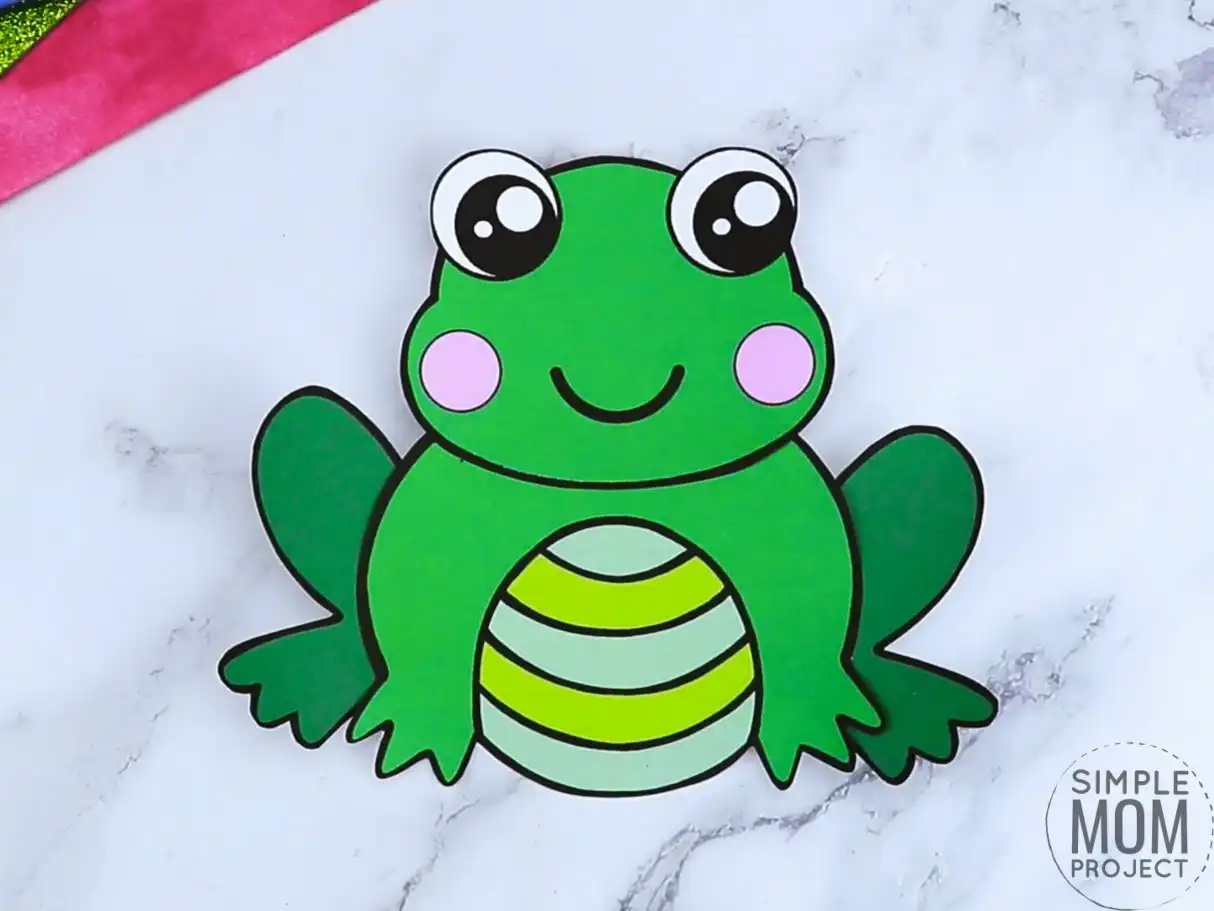 Ideas for Easy Preschool Paper Frog Craft
Here are the coolest lists of ideas on how to include this amazing cut and paste frog craft with your children.
1. Learn the Frog Life Cycle
Making this easy cut and paste frog craft activity will encourage your kindergartner and preschooler to learn the stages of a frog's life.
A frog through five stages of life. In each stage, it changes and grows.
Did you know that a female frog can lay up to 4,000 eggs at one time?
Imagine how many tadpoles are there in a pond once it all hatched!
Nature is indeed beautiful!
Include this cute free printable frog craft to your preschool lesson plan.
You can discuss the difference between toads and adult frogs to your preschooler while they are doing this frog craft activity.
2. Read a Story
If your kids are having fun making this printable cut and paste frog craft template, then they might also want to hear some incredible frog stories too.
We recommend these frog fiction books that will surely be loved by your kids.


3. Paper Plate Frog Craft
Creating simple DIY craft ideas are my kids' favorite activity to do during rainy days.
Print this adorable frog craft template and gather all the materials needed that can be found inside your home like construction papers, paper plates, crayons, glue, scissors, etc.
Guide your preschoolers in cutting each piece of this easy cut out frog craft template.
Use the paper plate as the lily pad pond to complete the masterpiece.
You may also want to add more crafty ideas like paper cup frog, handprint frog, origami jumping frog and many more to make it livelier.
4. Letter F is for Frog
Are you teaching your children to learn their ABC's?
If yes, this free printable cut and paste frog craft activity is an effective resource to learn the alphabets and basic writing for kindergartens.
Encourage your little one practice writing both upper and lowercase letter F by creating a traceable letters worksheet.
Once your kids are familiar with individual letters, they became motivated to learn about words and how to spell, too.
We are confident that your children will acquire knowledge by making this free printable cut and paste frog craft.


Frog Craft Supplies Needed
Printable Frog Template (FOUND AT THE BOTTOM)
Keep scrolling to get your very own frog craft today and start with your little ones and their royal character craft buddies today!
Frog Craft Instructions
Download and print out the free frog template of your kid's choice.
My little one prefers to create the blank version as it gives them the opportunity to fill it up with bright colors, but there's a colored frog template version too.
With the help of a pair of scissors, cut out the entire frog shape from your printable template.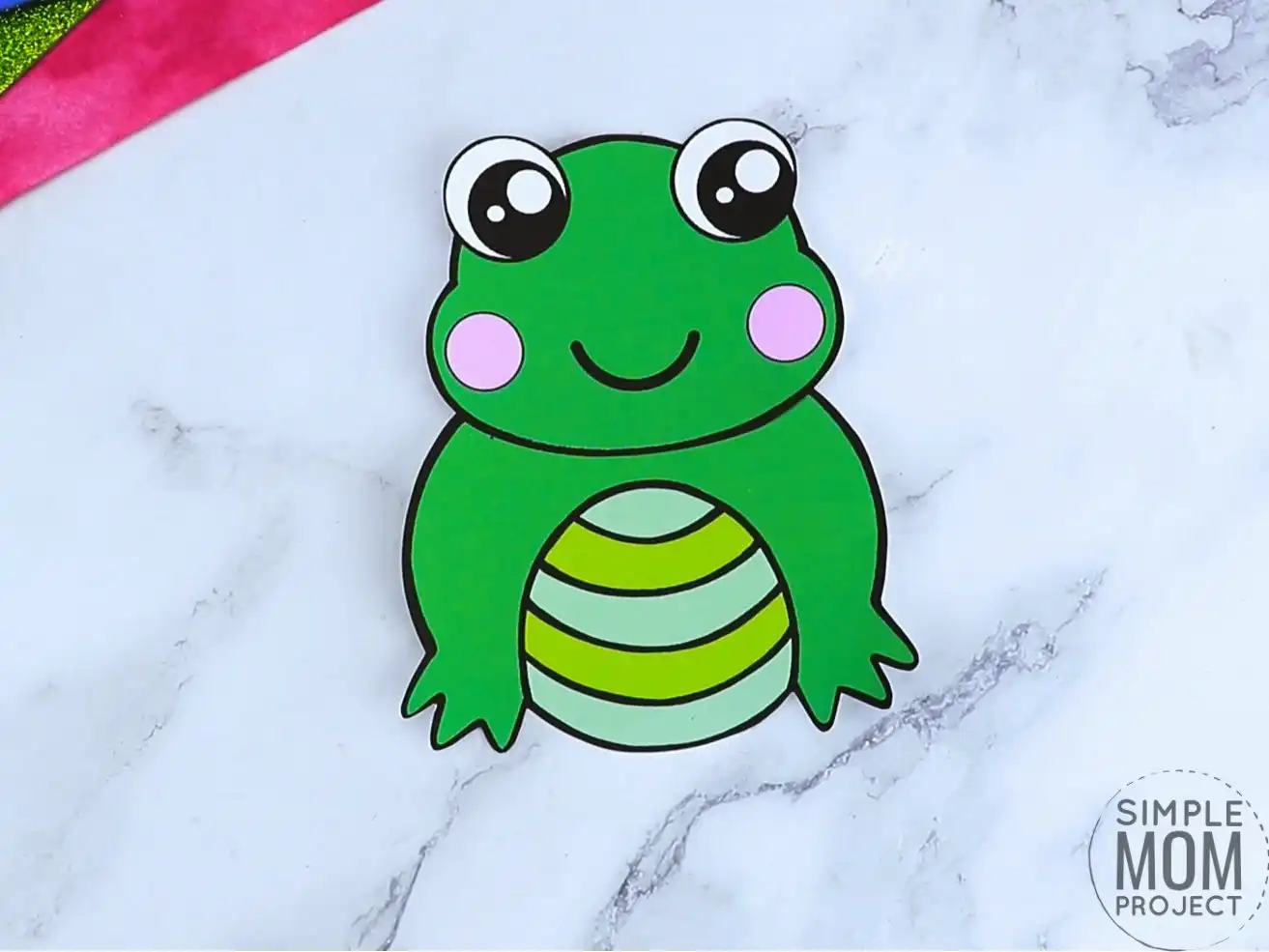 Get ready to glue each of the frog legs on the sides of the body. Then, glue the adorable head on top of the body.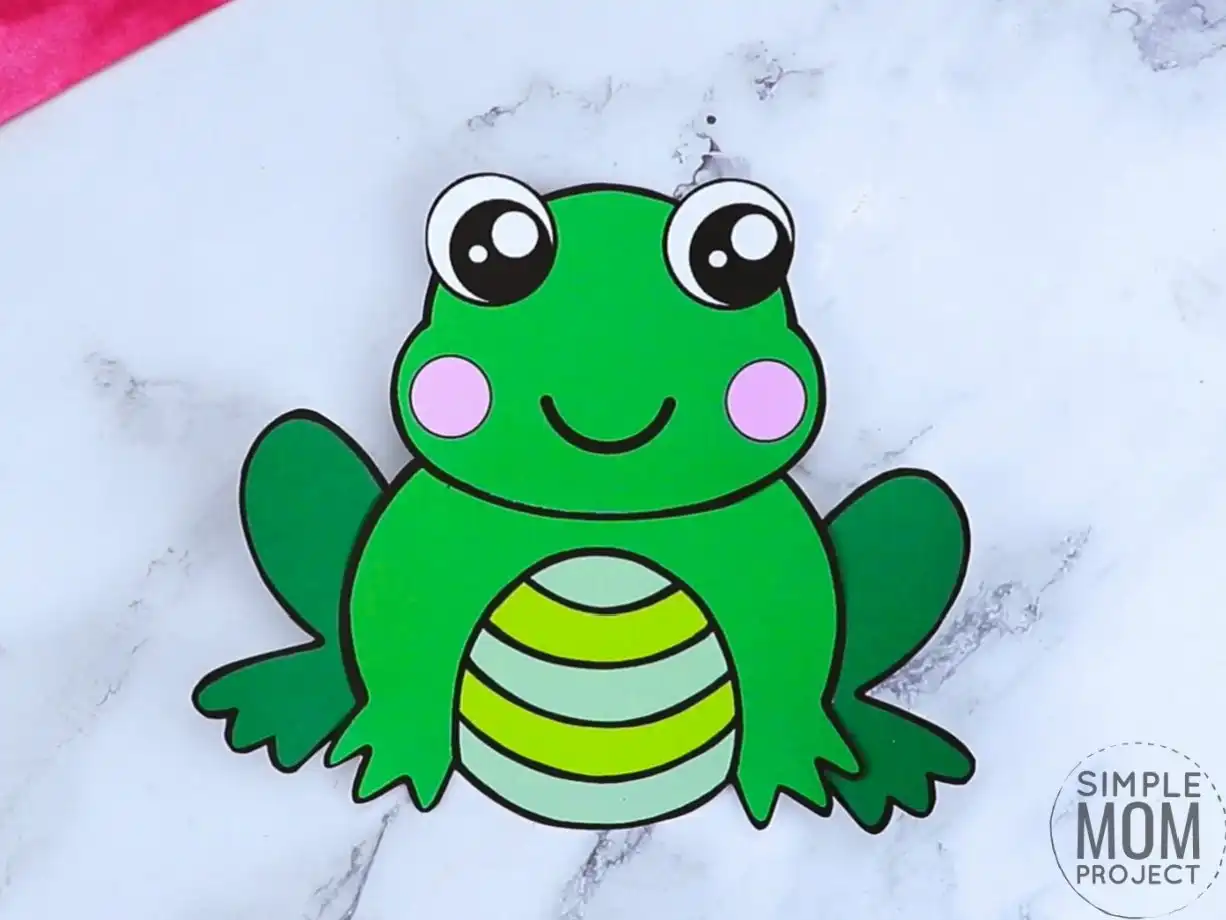 It's really easy to do! Let your little one show their creativity in doing this free printable frog craft now.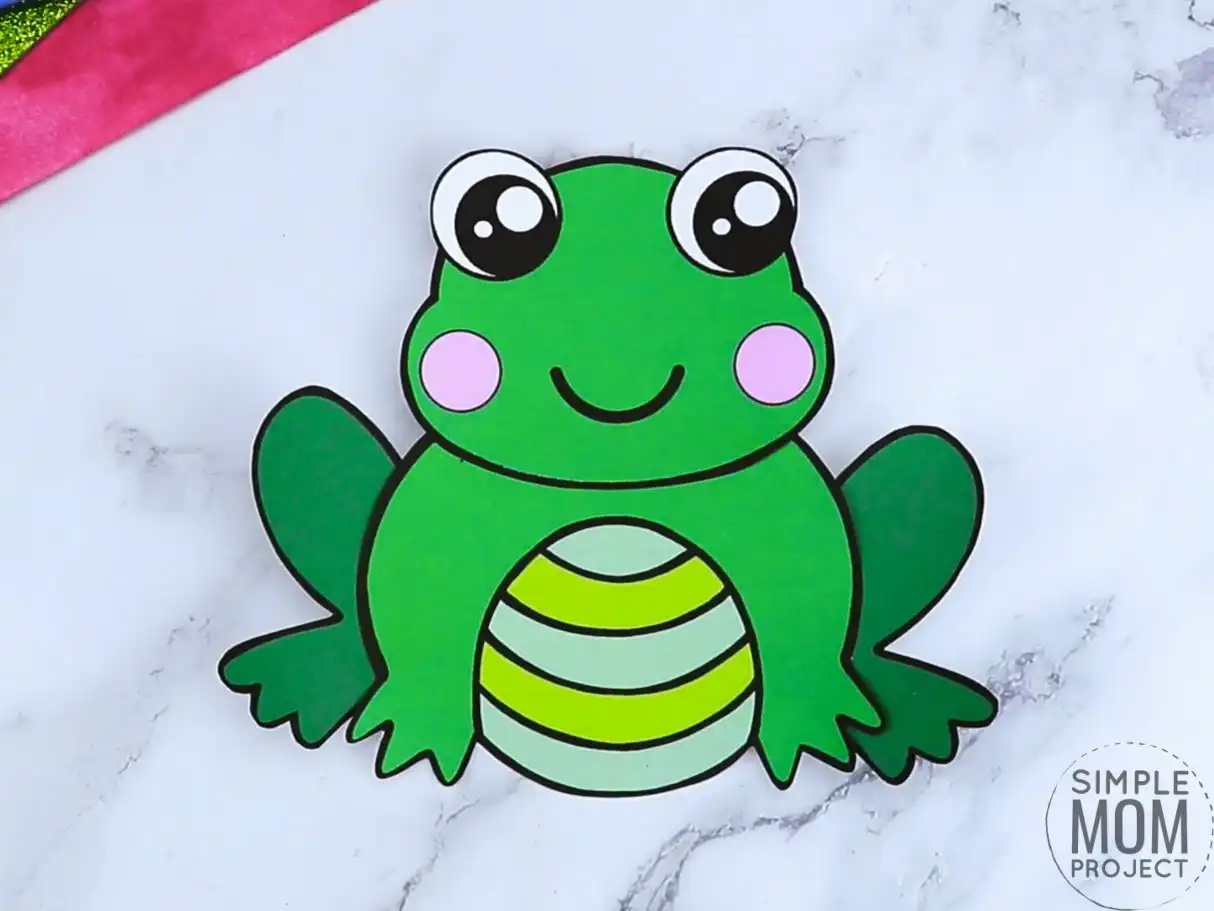 More Options to Choose:
You can print the blank version and trace the cut outs on card stock paper for a sturdier frog craft,
Print the frog craft template in color for a simple and easy rainy day craft or,
Print the blank frog template and use it as a fun coloring sheet activity and then glue the pieces of the frog craft together.
Free Printable Frog Craft Template
This easy free printable cut and paste frog craft template has two different versions, so your little one can choose which version they like the most!
We have the plain frog template where they can color it first or the colored version.
Don't forget to share your learning plans in the comments. Need more storybook character fun?
Check out our packed list of storybook characters for simple craft fun with your little ones.  
When you have finished, be sure to share your creation on Simple Mom Project's Facebook Page and follow me on Pinterest!

Kaitlen D.
More Storybook Character Crafts