You might wonder if there are other exciting ways to occupy your children during the weekend.
That's where this free printable donkey template comes to the rescue!
What's cool about this donkey printable template is, you can turn it into a coloring pages activity, stencils, home or classroom décor, and DIY donkey crafts.
Making this easy printable donkey vector will give your child the opportunity to work on their fine motor skills, focus and creativity.
Get the pack of crayons, pair of scissors, glue and other craft supplies now!
Sit down and download as many printable templates as you like.
Create a special bond with your little ones by using our simple printable donkey template.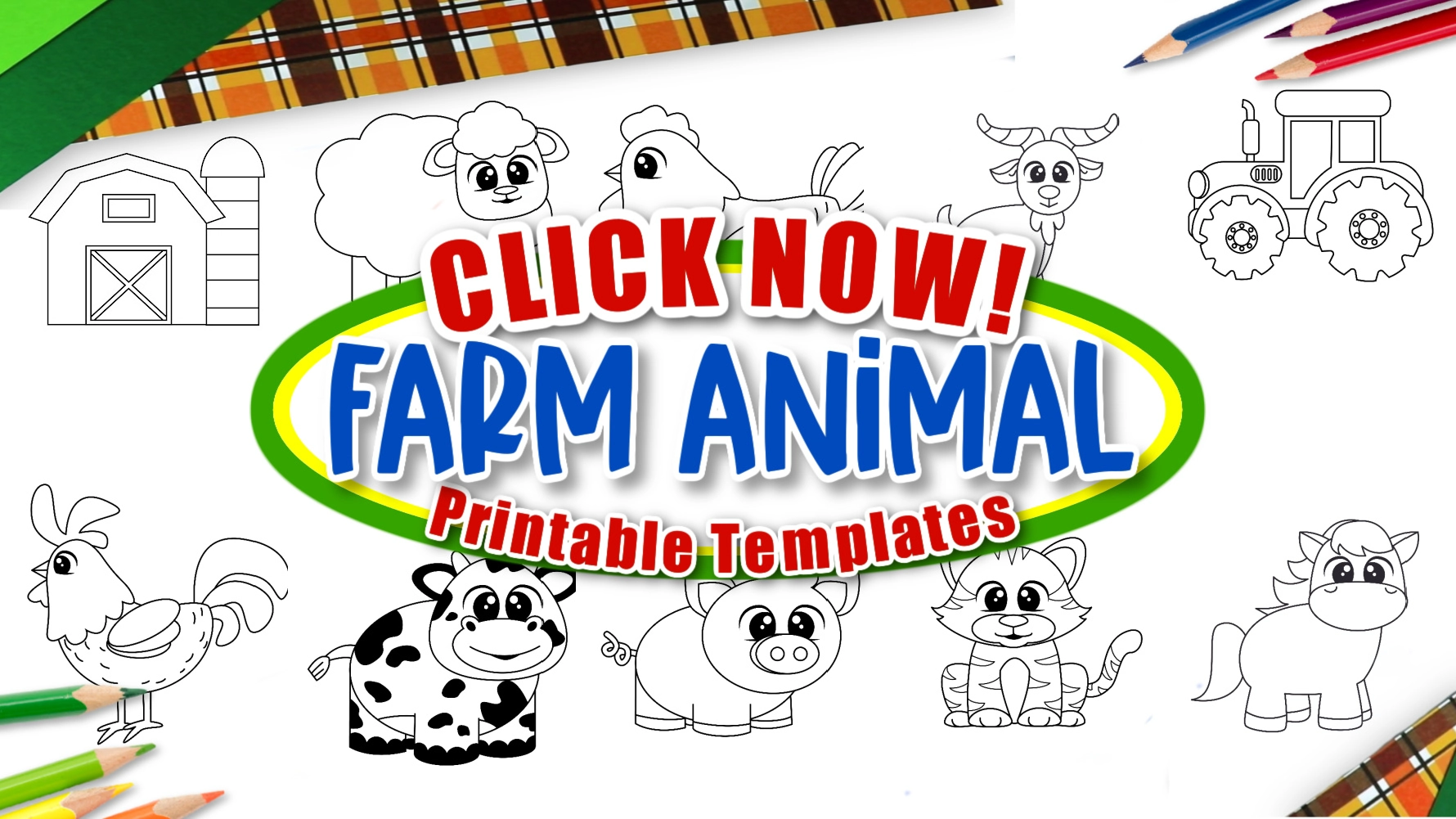 *By the way, this post may contain affiliate links which means I may receive a small commission at no additional cost to you if an item is purchase through that link. For more information, click here.*
Free Printable Donkey Template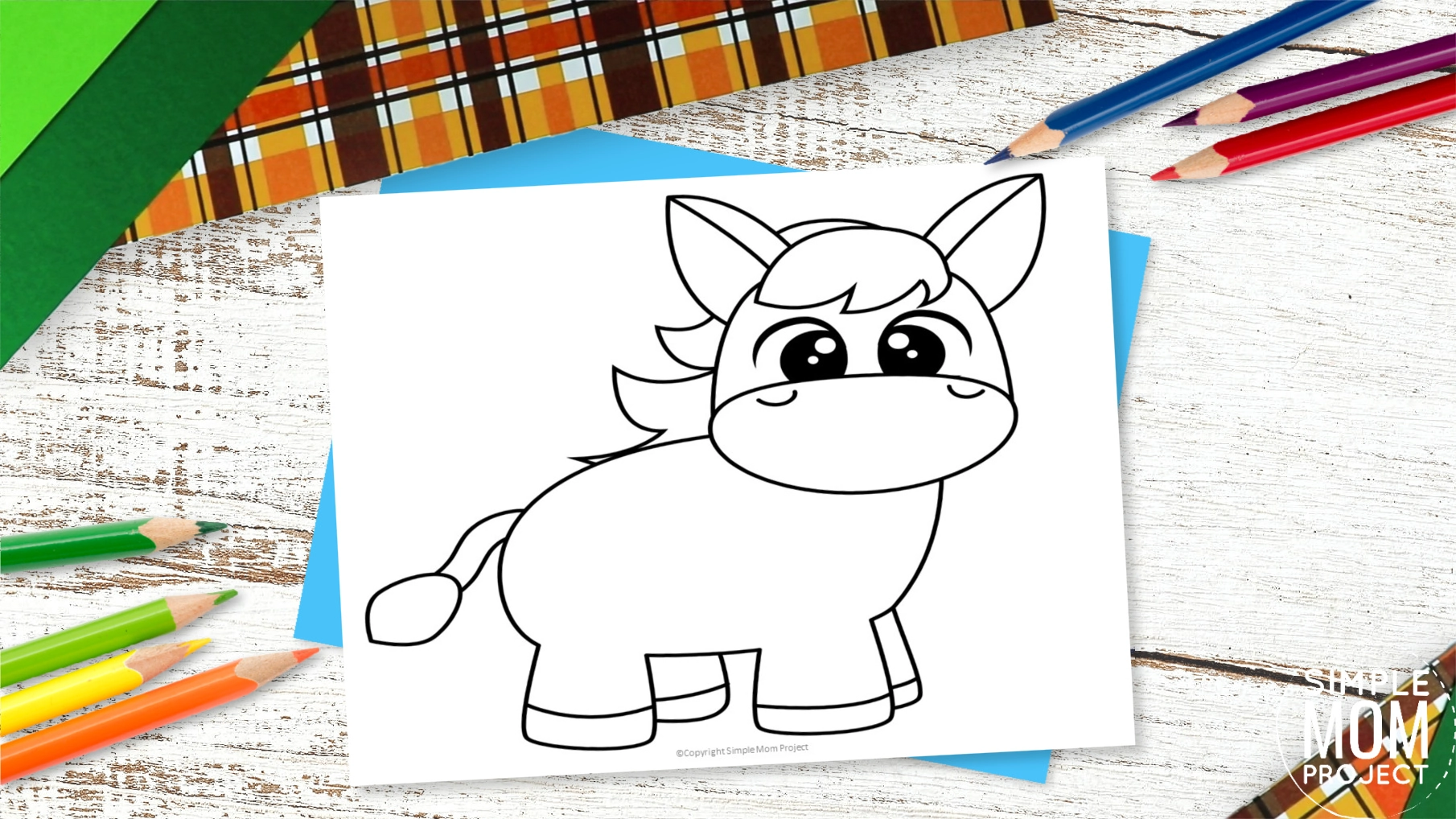 Donkey Template Materials Needed:
Printable Donkey Template (FOUND AT THE BOTTOM)
Make your child's finished donkey template a forever memory by laminating it! We use this laminator and cannot express how much we love it! It is not only inexpensive, it is SO easy to use!
Your kids will love seeing how much you adore their art work when you laminate and display it for years to come!
Looking for more fun farm animal templates for your children? Be sure to check out our Horse, Donkey Puppet and Cut-and-Paste Donkey Craft. 
Ideas for Donkey Template
Below are the fantastic lists on how to include this free donkey template in your daily life with kids.
1. Let's Learn About Donkeys
While your preschoolers are busy coloring and designing this free printable donkey template, jot down some fun facts about donkeys that you can search in the internet.
Ask your adorable kids if they know that donkeys are herbivores?
Then, tell them that this farm animal is related to horses and zebras.
Tell them that a male donkey is called a jack while the female donkey is called a jenny.
It's a great conversation starter that will help kids to gain knowledge and will strengthen the parent-child bonding.
If you are looking for a follow-up activity to pair this cute donkey template, we highly suggest to read these books:
2. D is for Donkey
This easy printable donkey outline template can be used as a sample for teaching the alphabet letters.
Once your child is finished with this cute donkey template, print and cut out a large letter D as part of the visual aid.
Teach your kids the correct pronunciation of the word "donkey" and other words that start with the letter D.
To improve their writing skills, provide tracing letter worksheets, both the capital D and lowercase letter d.
For more fun printable template that begin with the letter D, try these:


3. DIY Donkey Face Mask
Make great use out of your spare paper plate and cardboard to keep the children entertained this weekend.
When your little one is finished on our easy printable donkey template, have them paint the paper plate however they want.
Once the paper plate is dry, cut out the two holes for the eyes.
Draw the ears, mane, muzzle, nostrils, mouth on cardboard or construction paper and cut it out.
Glue all the cut-out pieces onto the paper plate.
Put an elastic string on each side of the paper plate so your child can wear it.
4. Fun Farm Barnyard Party
My family loves throwing a theme party once in a while!
This time, we decided to have a barnyard theme party and we make sure that the kids are involved in preparation.
Let the children enjoy the process of coloring, designing and cutting this donkey printable template.
The most fun part is, you can print out large or small sizes of this simple printable donkey template.
Turn it into a party banner, cupcake toppers, food table displays, invitation cards and giveaway designs.
This free printable donkey outline template inspires us to bake donkey-shaped cookies, create a donkey piñata and play a Pin the Tail on the Donkey game.
As you can see, there are a lot of exciting ideas in using this cute printable donkey template.
We are confident your little one will request for more farm animal templates!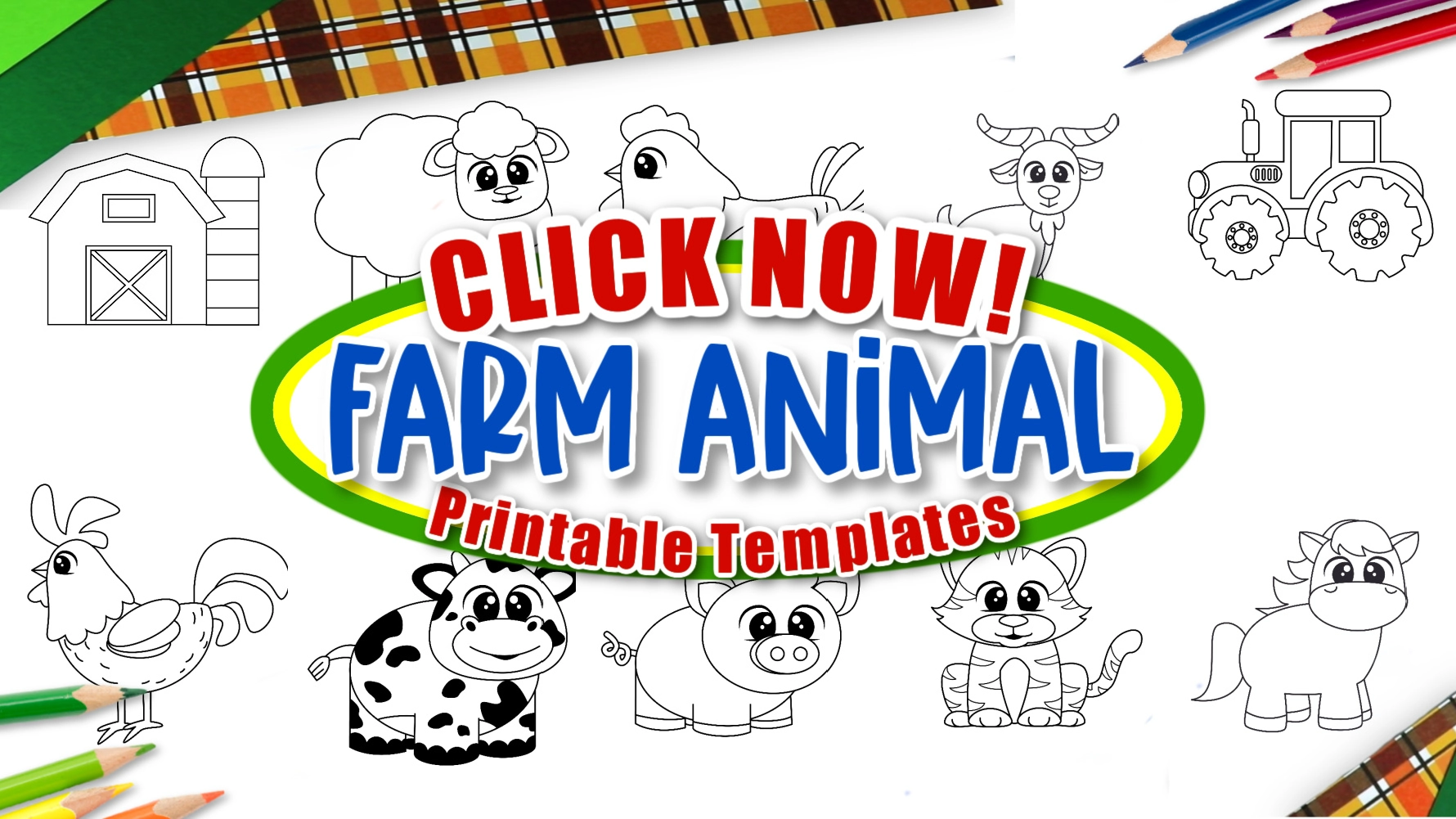 Printable Donkey Template: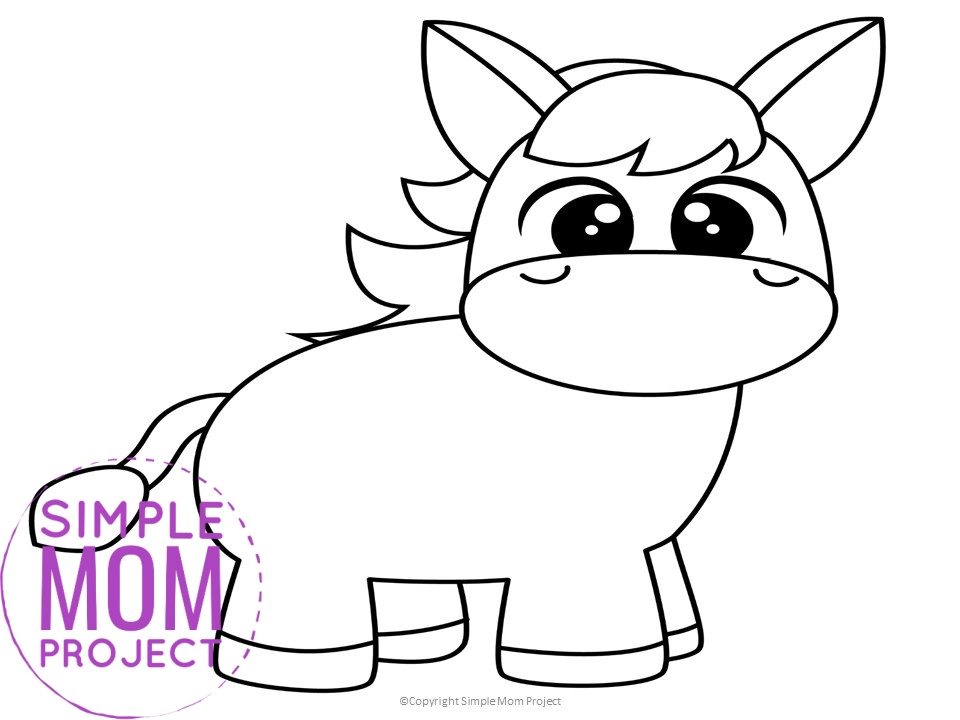 Get this pdf file of cartoon-like donkey templates for toddlers and preschoolers who love donkeys, especially Eeyore from Winnie the Pooh.
It's a simple black and white donkey outline with no color for your kids to fill in with the most amazing colors.
Don't forget to keep sharing all the things you and your kids have learned in using these free printable donkey coloring pages in the comment section.
When you have finished, be sure to share your creation on Simple Mom Project's Facebook Page and follow me on Pinterest!

Kaitlen D.
More Fun Farm Animal Templates