Are your children fascinated with Paw Patrol or do they like to come up with cute pet's names for their furry friend?
If so, then this free printable dog template is the perfect activity for your kids!
Making this preschool printable dog outline template will boost your child's fine motor skills, hand-eye coordination, focus and creativity.
Cut out the puppy-shaped and use it as a coloring page, stencil, classroom décor, sewing or string art pattern, origami paper craft, scrapbooking and more.
Let your kids grab those realistic farm dog plush toys as they enjoy coloring this simple printable dog template.
These printables are great to share with your friends and family for a fun weekend get-together.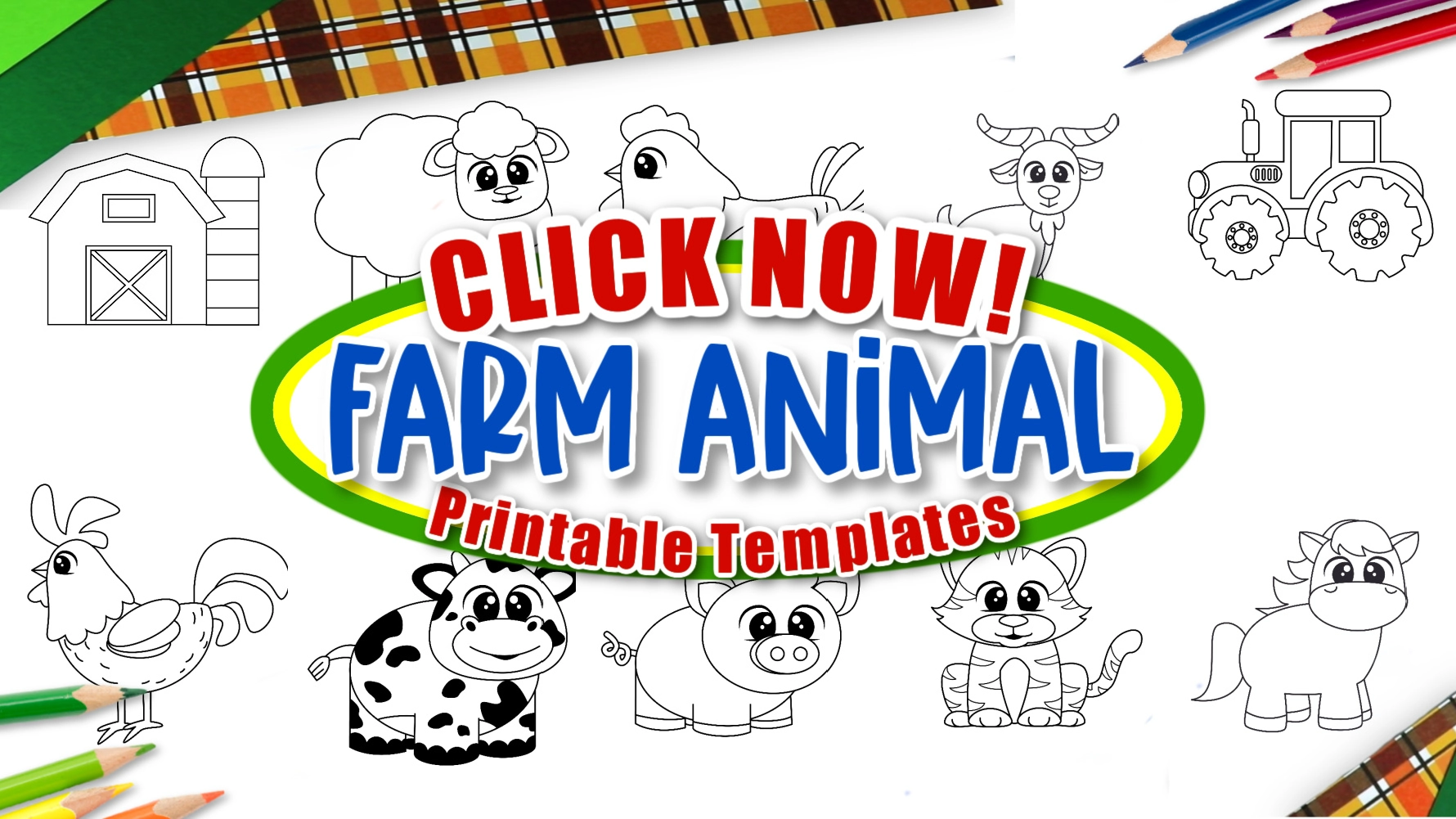 *By the way, this post may contain affiliate links which means I may receive a small commission at no additional cost to you if an item is purchase through that link. For more information, click here.*
Free Printable Dog Template
Dog Template Materials Needed:
Printable Dog Template (FOUND AT THE BOTTOM)
Make your child's finished dog template a forever memory by laminating it! We use this laminator and cannot express how much we love it! It is not only inexpensive, it is SO easy to use!
Your kids will love seeing how much you adore their art work when you laminate and display it for years to come!
Need more amazing farm animal templates suitable for kids of all ages? Check out our free printable Dog Masks, Cut-and-Paste Dog Craft and other Dog Craft.
Ideas for Dog Template
We come up with the coolest ideas on how to include these free printable templates of little dogs in your everyday life with the kids
1. Learn Amazing Facts About Dogs
Children are naturally curious with the living and nonliving things around them.
If you're planning to teach your preschooler about dogs, make sure to use our blank printable dog template.
Did you know that there are over 340 known dog breeds in the world?
Some of the well-known breeds are Dalmatian, Labrador, Dachshund, German Shepherd and more.
Did you know that chocolate is bad for dogs?
It contains a chemical called theobromine that can poison your little dogs.
Hence, be sure to keep an eye on your kids if they are trying to feed their pet.
Did you know that dogs are very clever?
This is why it's really interesting to teach them new tricks!
While there are jobs for dogs, like K-9 police dogs, where they can sniff out clues.
If you're looking for a follow-up activity to match this free printable dog template, read these amusing dog books to your kids.
2. DIY Toilet Paper Roll Dog Craft
Keep those little hands occupied at home by creating DIY crafts inspired by this simple printable dog template.
Let your little one paint the recycled toilet paper roll brown, gray or whichever color they desire.
Cut out the ears, tail and paw print from a black construction paper and glue it onto the paper roll.
Use a black sharpie to draw the nose and mouth.
Finish it off by gluing the wiggly eyes for a goofy paper dog craft!


3. Cute Puppy Mask for Kids
Creating a puppy mask is as easy as paint, cut and glue!
Start painting the paper plate however you desire and set it aside to dry.
Once it's dry, cut out the two holes for the eyes.
Trace the dog's ears onto cardboard and cut it out.
Glue the ears and black pom pom nose on the paper plate.
Lastly, punch small holes on both sides of the paper plate mask and insert an elastic string so your child can wear it.
4. Fun Family Reunion
We are always looking forward to family gatherings to connect with our relatives.
If you're looking for a themed idea for your upcoming event, be sure to include this free printable dog coloring page template.
Cut out the dog pattern and turn it into banners, giveaway logos, table display designs and invitation cards.
This free printable dog template also inspires us to bake cute dog-shaped cookies and cupcakes.
For more printable templates that can turn into event decorations, try these:
We hope you enjoyed all these wonderful ideas in using this free printable dog outline template with your toddler, preschooler and kindergarten.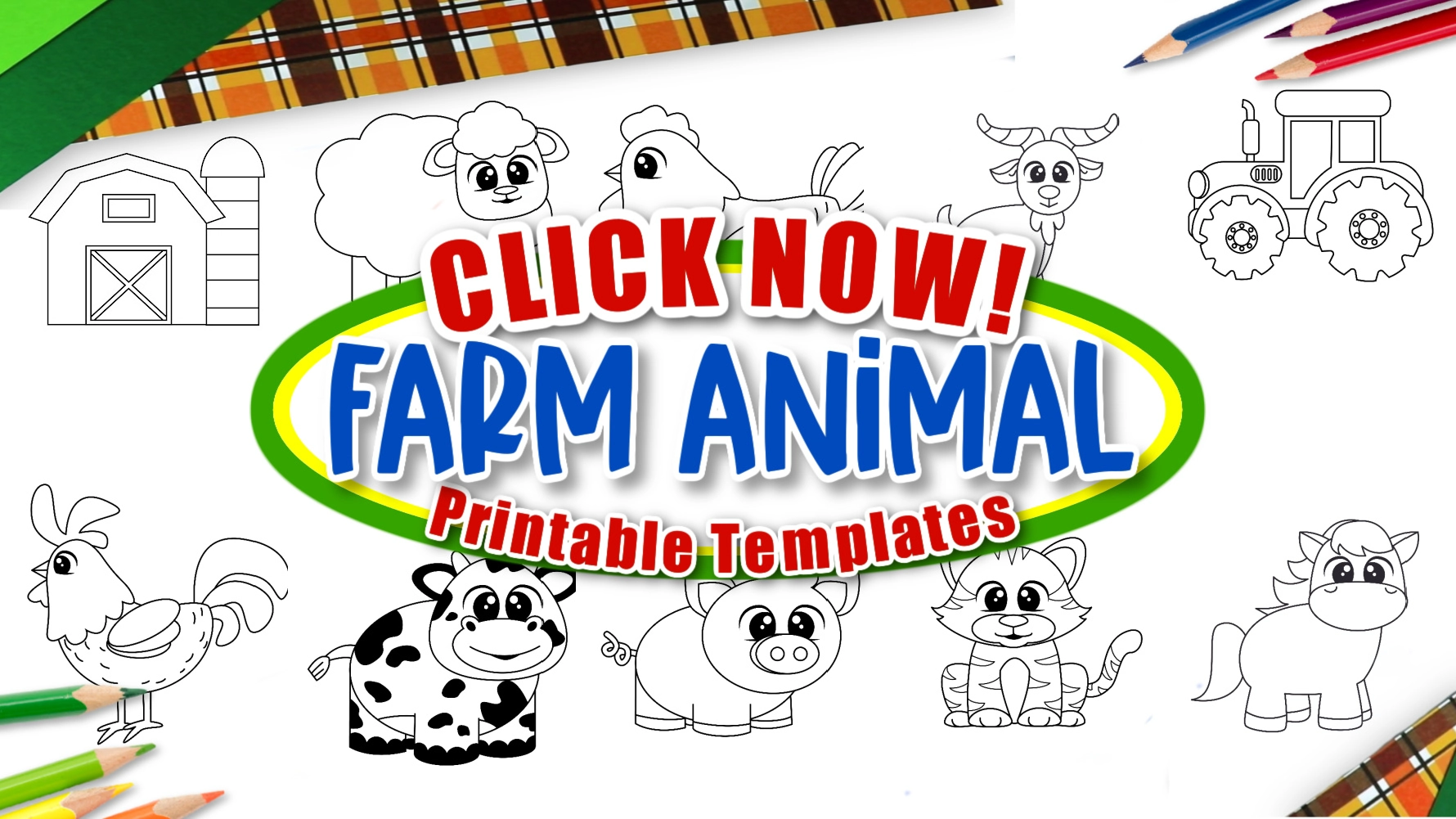 Printable Dog Template:
After teaching your pet dog some new tricks, hop over to our simple printable dog template.
Download and print as many pdf files as you want to keep the kids entertained for hours.
Having a great time filling in this easy printable dog coloring page with beautiful colors?
Be sure to comment down all your awesome papercraft experiences with your little ones.
When you have finished, be sure to share your creation on Simple Mom Project's Facebook Page and follow me on Pinterest!

Kaitlen D.
More Fun Farm Animal Templates