Is your toddler or preschooler obsessed about fire breathing dragons?
This free printable realistic dragon template coloring page is on the move and ready to take your child into the fantasy world.
But this cute baby dragon needs some colors to roam away.
So, grab all those crayons and other coloring materials.
Have a blast designing your own simple dragon template that will guard the royal castle.
Print as many free dragon coloring pages as you want and distribute it to each member of your family.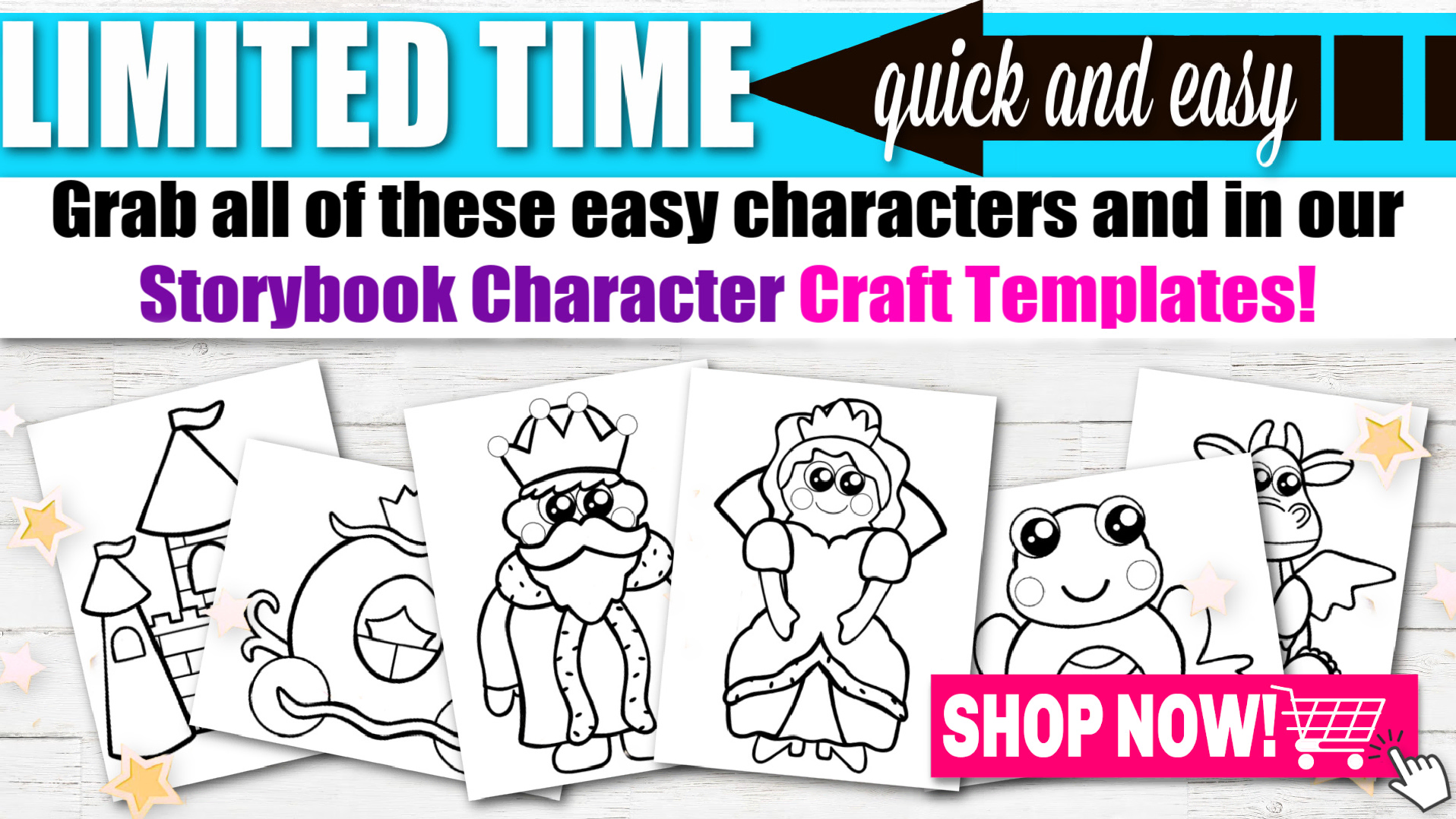 *By the way, this post may contain affiliate links which means I may receive a small commission at no additional cost to you if an item is purchase through that link. For more information, click here.*
Free Printable Dragon Coloring Page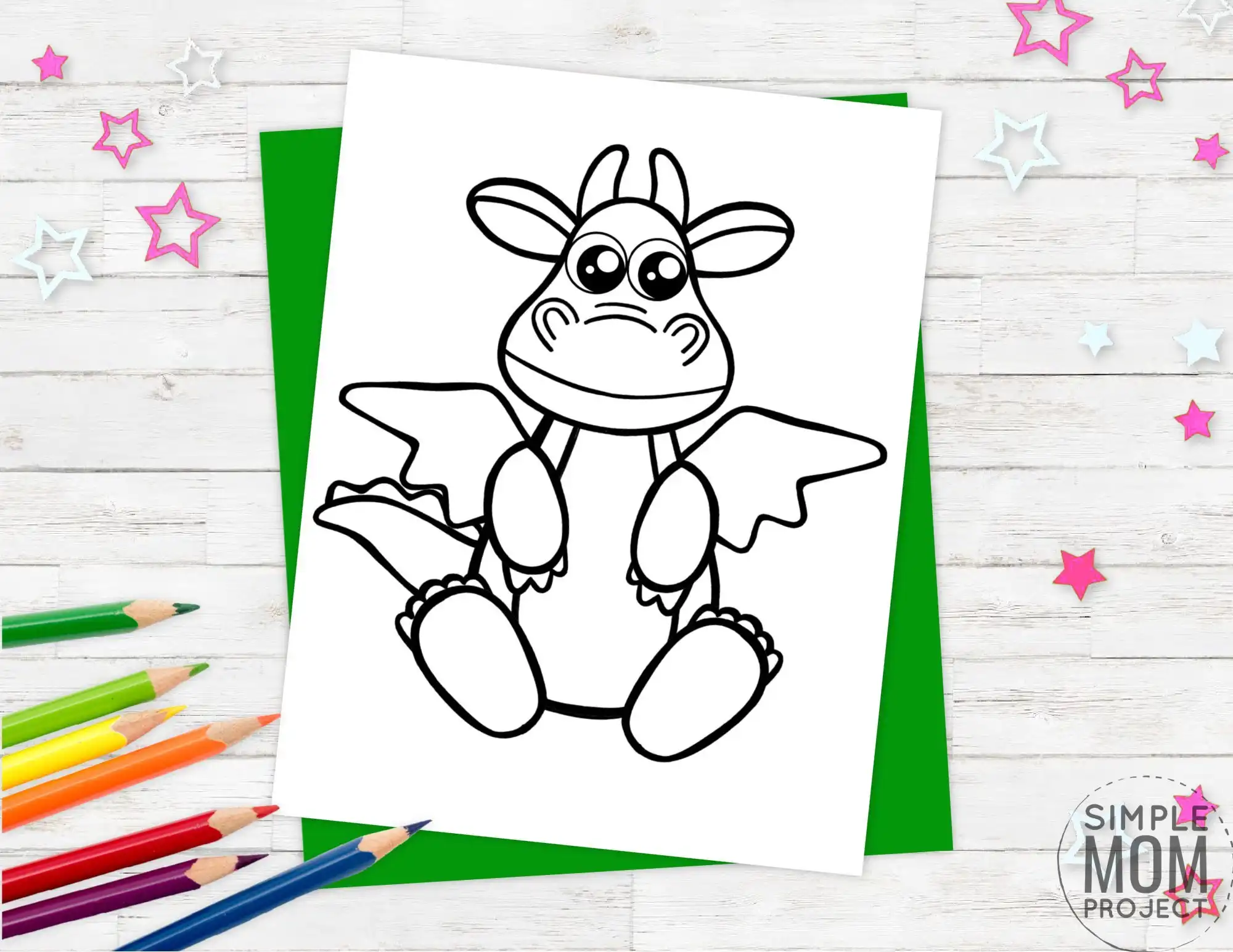 Dragon Coloring Page Materials Needed:
Printable Dragon Template Coloring Sheet (FOUND AT THE BOTTOM)
Make your child's finished dragon coloring page a forever memory by laminating it!
We use this laminator and cannot express how much we love it! It is not only inexpensive, it is SO easy to use!
Your kids will love seeing how much you adore their art work when you laminate and display it for years to come!
Need more fun coloring page? Don't miss out on all our full story book character coloring book for more easy storybook character coloring pages and crafting fun with your little ones.
Ideas for Dragon Coloring Page Printable
We are happy to share with you all these amazing ideas on how to incorporate this free printable dragon coloring page with your little ones.
1. DIY Fire Breathing Dragon Craft
Creating easy DIY crafts are my children's favorite thing to do during the weekend.
This free printable cartoon dragon coloring page template inspires us to make a DIY fire breathing dragon craft out of simple materials we found inside our house.
Gather all the craft supplies we need like recycled toilet paper roll, pom poms, colored construction papers, paint, glue, scissors and other materials you think you can use.
Paint or wrap with construction paper the toilet paper roll as it will be the dragon's head.
Make a long strip using the colored papers and glue it around the inner edge of the tube that looks like the fire.
The pom poms will be the dragon's nose.
We decided to add googly eyes to make it livelier!
2. Cute Dragon Playroom Décor
My kids want this friendly free printable dragon coloring page to be part of their playroom.
Once they are done designing their very own baby dragon drawing template, hang it on the walls or display it in a place where they can always see it.
This idea is a great opportunity to give your children the sense of achievement.
There's a big chance they will try things again and take more risk with their coloring strategy.
It will also improve your child's self-confidence and a sense of self-worth.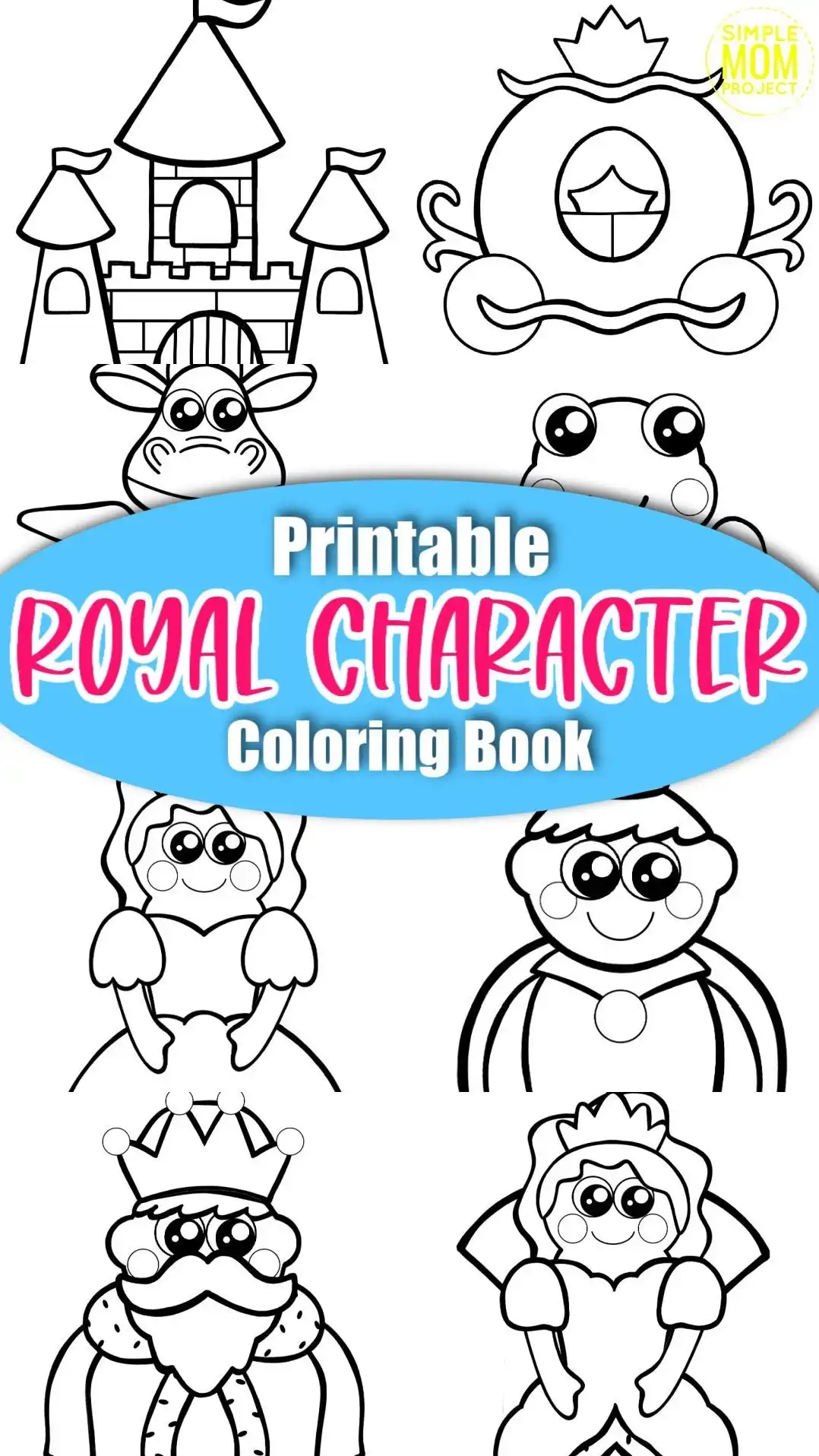 3. Fun Dragon Tale Stories
Have you seen the movie, Shrek? My children were amazed at how Shrek and Donkey saved Princess Fiona from the female Dragon who guarded the tower castle.
But we are more surprised on how this scary Dragon became gentle to Donkey!
If your children get fascinated with dragons. Here are some of our favorite books that my kids love to read.
4. Family Get Together
Sharing this free printable dragon coloring page to your family and friends will create wonderful memories that last a lifetime.
Having family bonding will teach your children to interact with others.
Once your little one is done coloring this baby dragon drawing template, you can play with it afterwards or tell a short story about dragons.
We hope you enjoyed these cute printable dragon template ideas we shared.
We are confident your toddler, preschool or kindergarten will definitely have a blast during the weekend!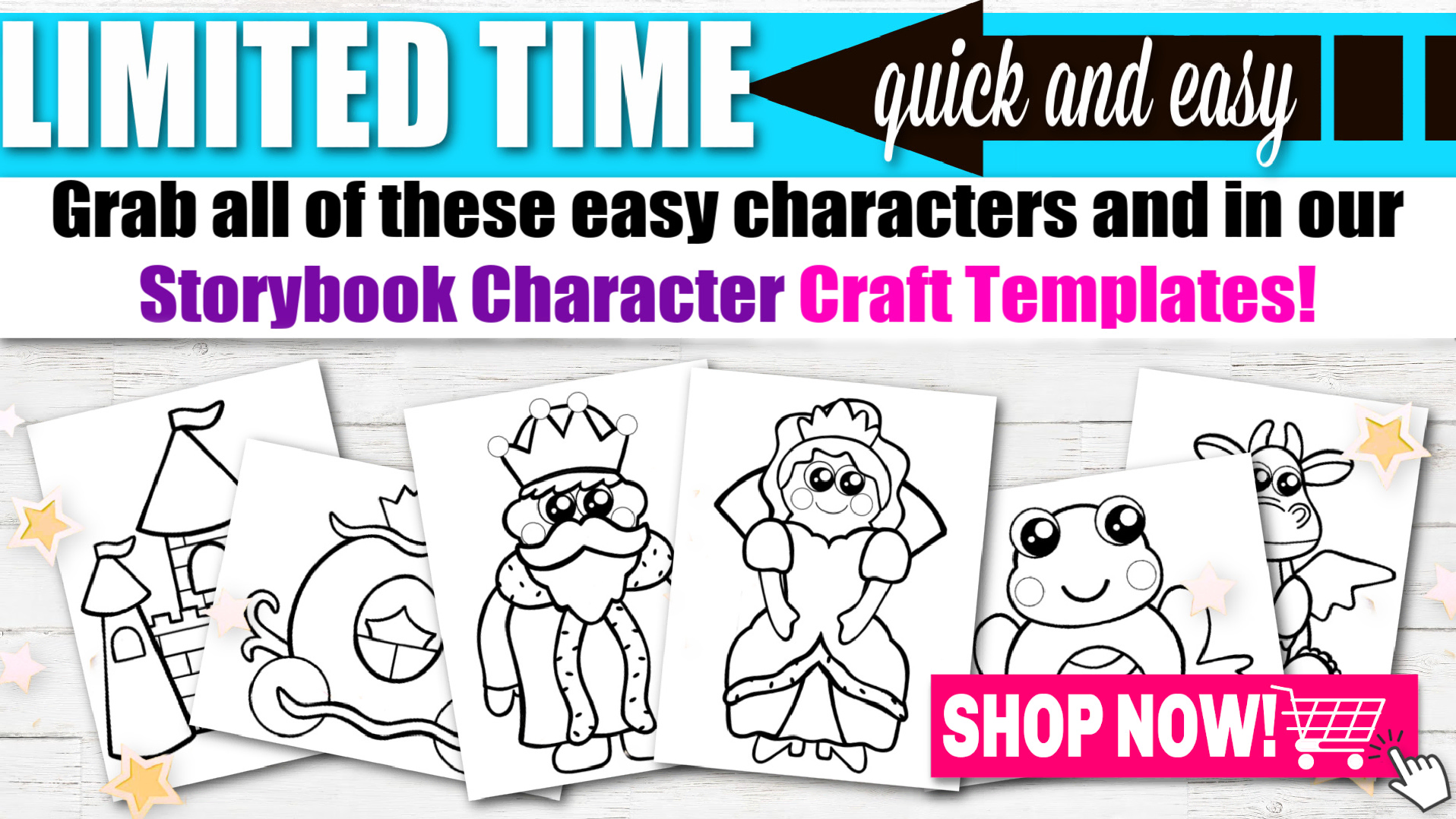 Dragon Printable Coloring Page:
Let you little one decide however they want to design and customize their free printable dragon coloring page.
It's a fun activity to develop your kid's creativity, focus, motor skills and color recognition.
Be sure to leave a comment about all your incredible experiences in coloring this easy printable dragon drawing template with your children.
When you have finished, be sure to share your creation on Simple Mom Project's Facebook Page and follow me on Pinterest!

Kaitlen D.
More Storybook Coloring Pages