Spring is here, and we are so happy about it! We are always excited to watch these irresistibly adorable baby ducklings at our neighborhood pond.
My kids are fascinated at the way ducks dip their heads in the water!
This very cute printable duck template will capture your kid's attention.
Making this easy cut out duck template will encourage your preschoolers to develop their creative skills and imagination.
This adorable printable baby duck template is also a perfect craft idea during rainy days and can be added to preschool lesson plans or story time.

*By the way, this post may contain affiliate links which means I may receive a small commission at no additional cost to you if an item is purchase through that link. For more information, click here.*
Free Printable Duck Template
Duck Template Materials Needed:
Printable Duck Template (FOUND AT THE BOTTOM)
Make your child's finished duck template a forever memory by laminating it!
We use this laminator and cannot express how much we love it! It is not only inexpensive, it is SO easy to use!
Your kids will love seeing how much you adore their art work when you laminate and display it for years to come!
Looking for more spring and summer templates for your kids? Be sure to check out our Umbrella, Cloud and Rainbow template.
Ideas for Duck Template
We are happy to share with you all these brilliant ideas on how to incorporate this simple printable duck template in your daily life with your children.
1. Basic Math for Children
Five Little Ducks Nursery Rhyme is one of the popular rhymes for children that helps them recognize the numbers 1 to 5 and teaches early math skills.
The rhyme also has an associated finger play that allows toddlers to practice coordinating words and finger motions.
Learning to count is a basic skill that needs to be mastered at an early stage.
Toddlers and preschoolers will definitely love working through this cute printable duck template.
Print this easy little duck template and have fun singing all the adorable ducky songs you know! Learning is easy if your children are having fun.
2. Alphabet Recognition
This simple free printable duck template is a fantastic way to introduce little learners to the letters of the alphabet as well as the sounds the letters make.
Once your children are done making this easy cut-out preschool duck template, you can proceed in practicing the basic writings.
You can simply create a connect-the-dots letter D or alphabet tracing worksheet that will keep your kids occupied for a pretty long time.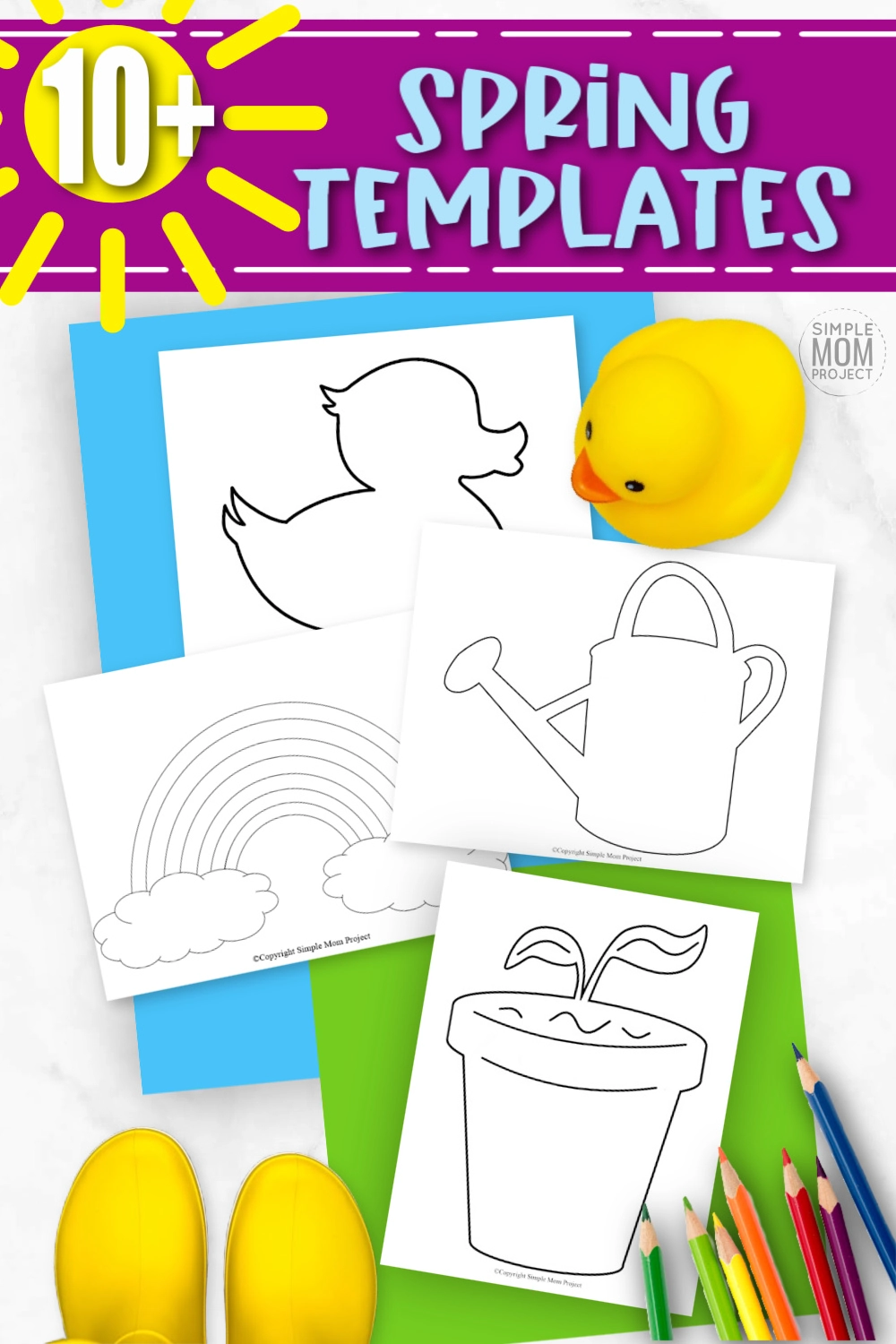 3. Little Ducklings Storytime
Are your children having fun watching funny cartoon mother and baby ducks or love visiting real ones at parks or ponds near your home?
If so, we highly recommend these beautiful duckling books that are perfect for your little learners.
4. Easy Swimming Duck Craft
This simple felt board printable duck template gives your kids the opportunity to express their creative side.
Your little artist will have fun making this easy swimming duck craft during the spring season.
Simply color, trace, cut-out and glue this printable duck template to a paper plate that will serve as the pond.
The simple outline in this simple white duck template means it's perfect for all kinds of craft ideas!
You can also use this lovely free printable little duck template as cutout decorations or invitation on several occasions.
Duck themes are fun at children's parties!
We hope you enjoy some of our amazing ideas in maximizing the use of this printable duck template while spending quality time with your little ones.

Printable Duck Template:
By simply allowing your kids to experience outdoor activity such as feeding the little duckling will help them understand the importance of nature.
Your children will learn more than you can imagine by turning this free printable rubber ducky template into different useful craft ideas.
Whichever you prefer to incorporate this simple free printable duck template; we are glad to be part of your spring and summer craft activities.
Don't forget to share your crafty ideas in the comment section.
When you have finished, be sure to share your creation on Simple Mom Project's Facebook Page and follow me on Pinterest!

Kaitlen D.
More Fun Spring and Summer Template